Archive for 'Destination Wedding'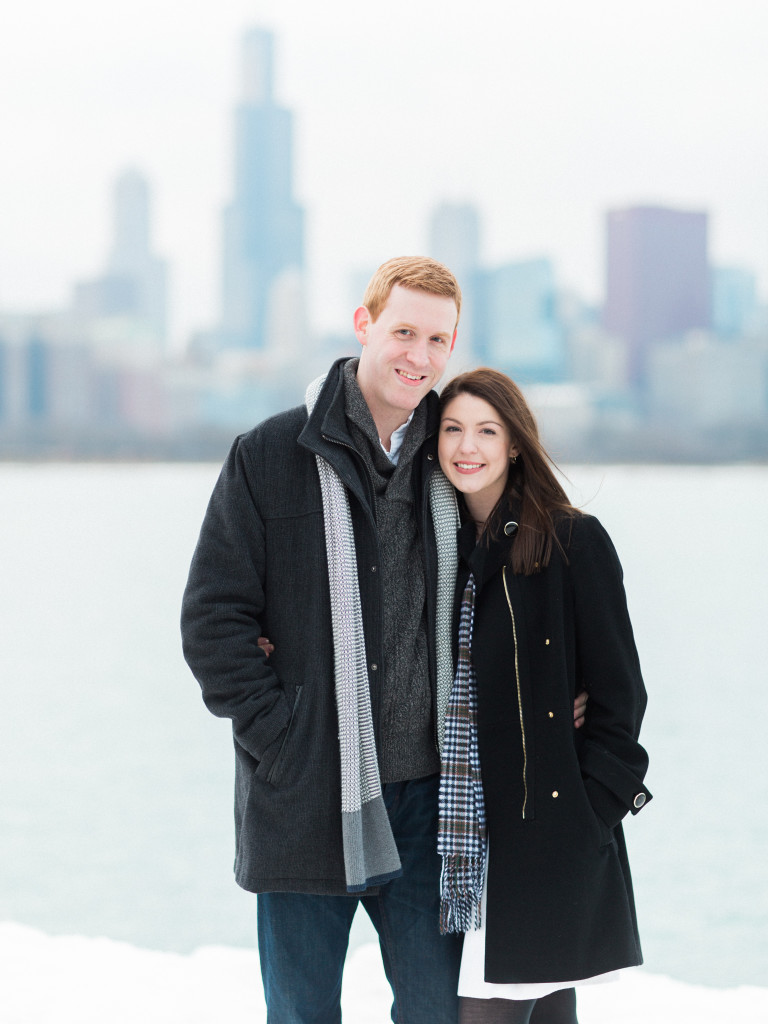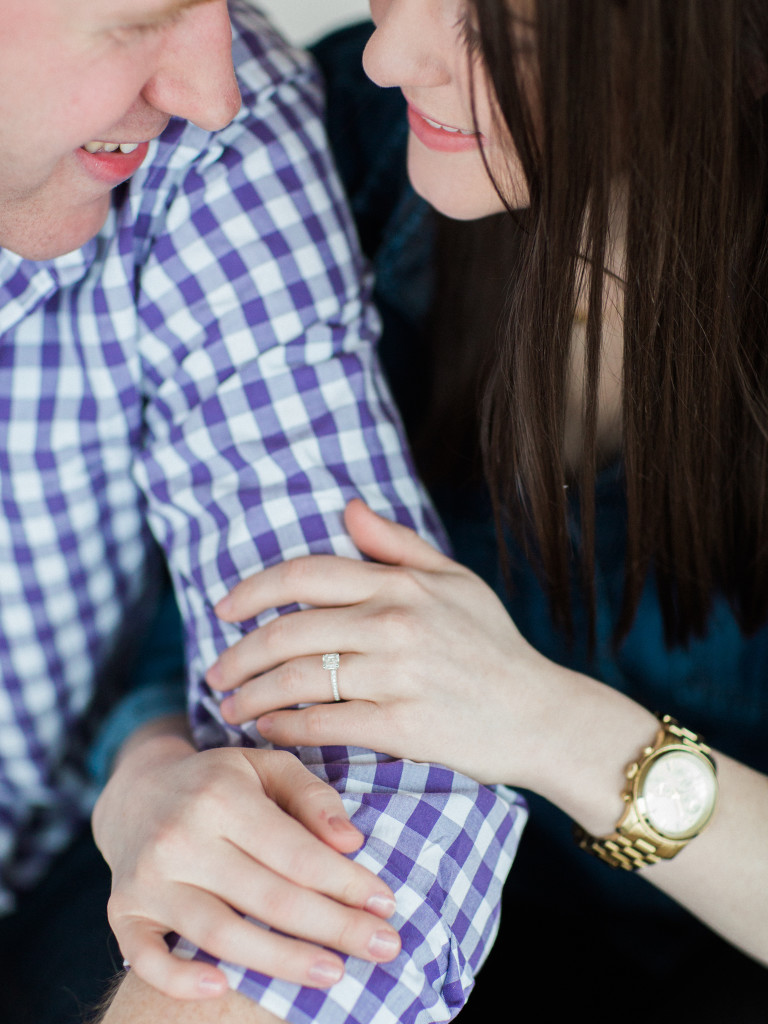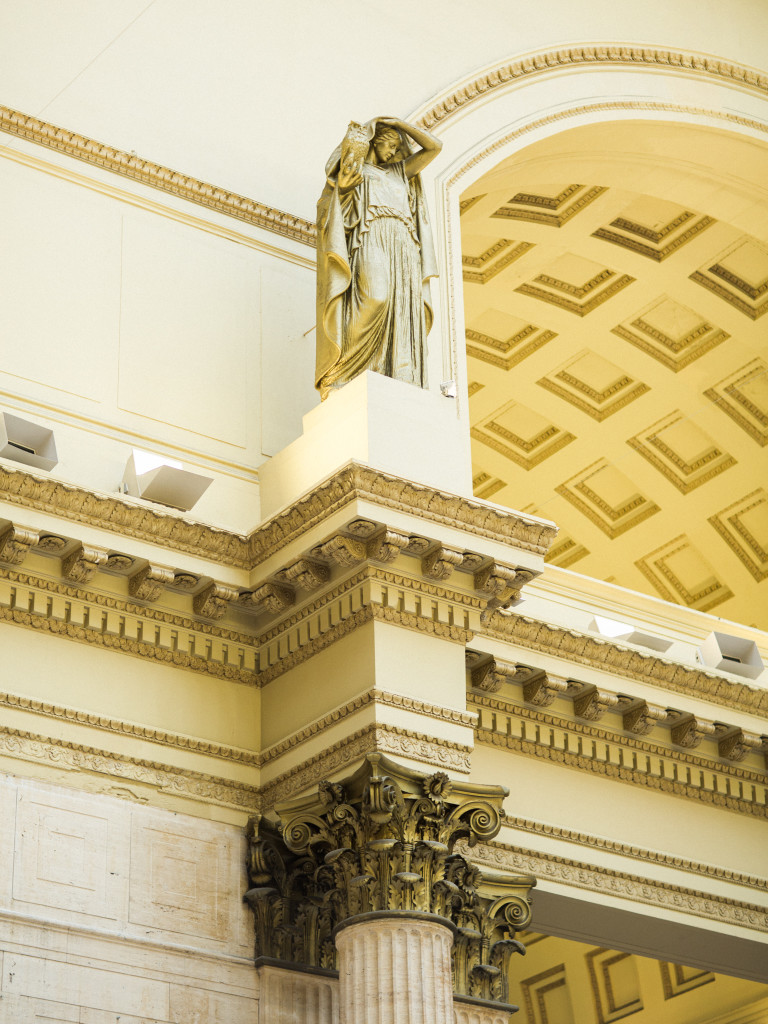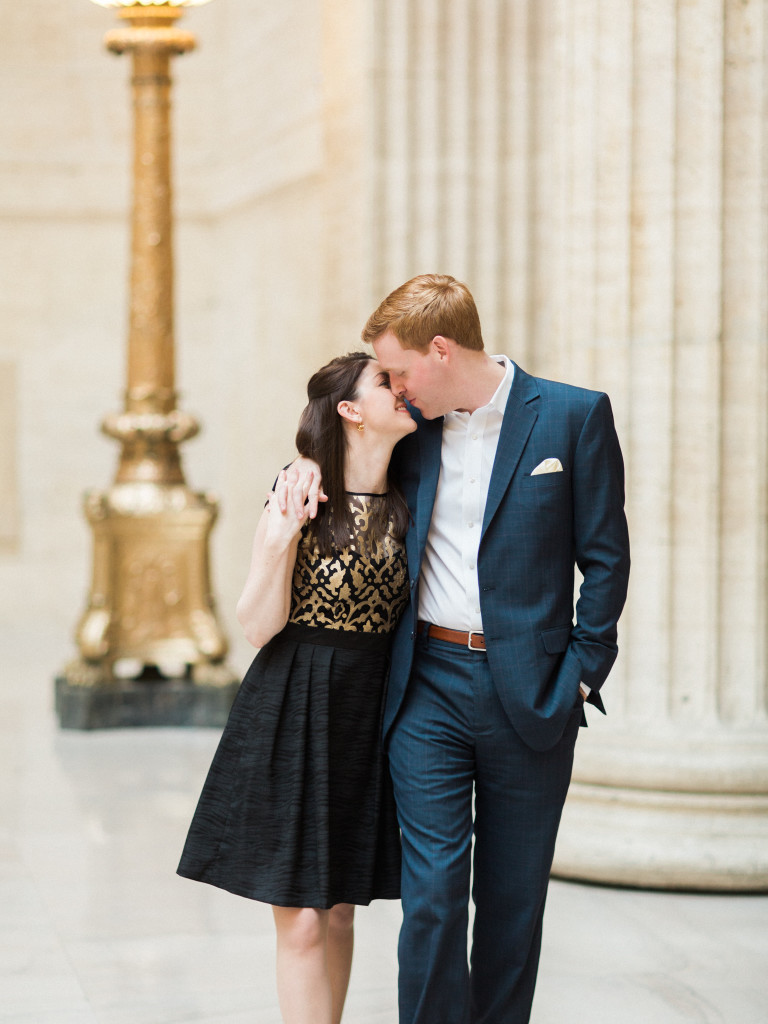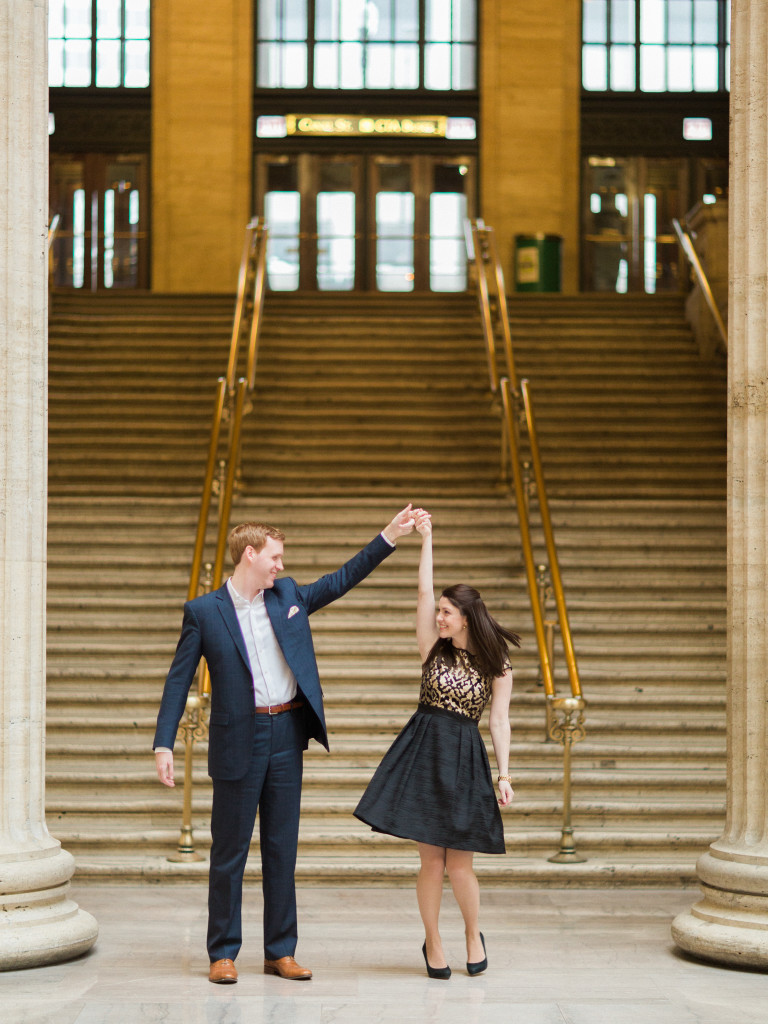 Chicago Engagements | Susan+Harry | Dallas Destination Wedding Photographer
We had an amazing time capturing Susan and Harry's engagement photos all around Chicago, a city that means so much to them and where they've spent most of their time together as a couple. Chicago is such a gorgeous city and what I love about destination engagement sessions is we really get to explore together and form a really great rapport with each other! We started the session right outside the Chicago Planetarium where the walkway was completely covered in ice, forming this perfect picturesque platform for us. We then headed over to Millennium park and ended the night with a fabulous dinner at the Gilt Bar, which I will have to stop by again next time I'm in town. The next morning started in their high-rise apartment for some lovely cozy photos. Susan and Harry went with a classic black, gold, and blue color palette which coincided with the magnificent Union station. We wrapped up this trip on one of their favorite bridges nearby with another stunning Chicago skyline backdrop and we couldn't be more happier for them!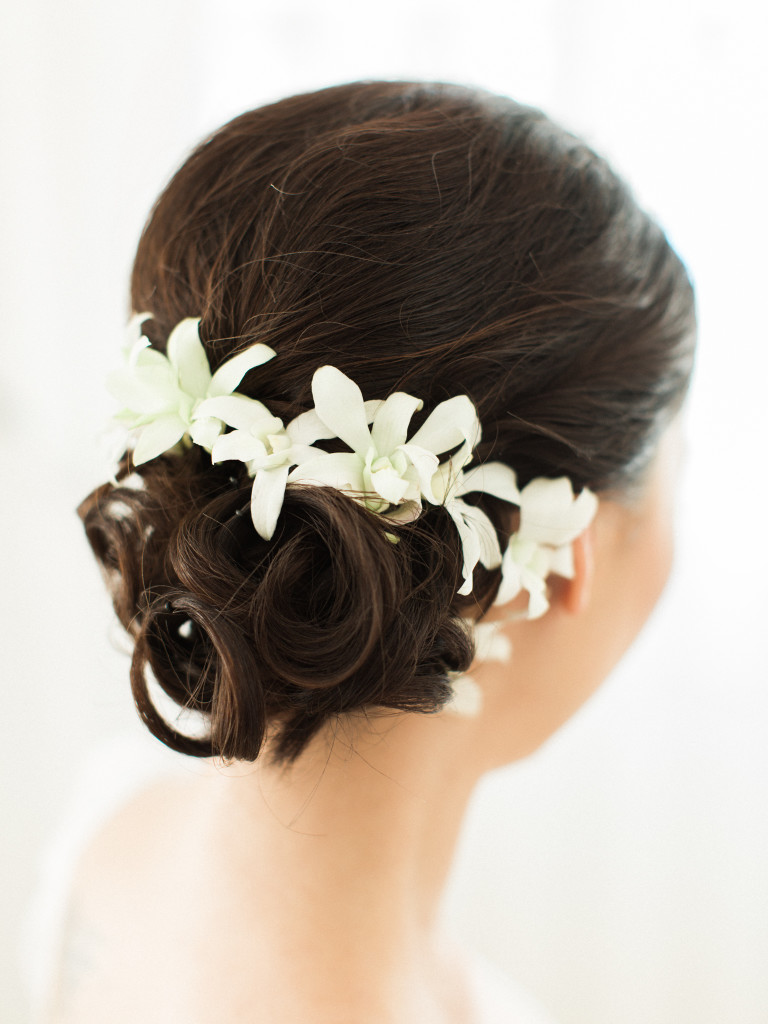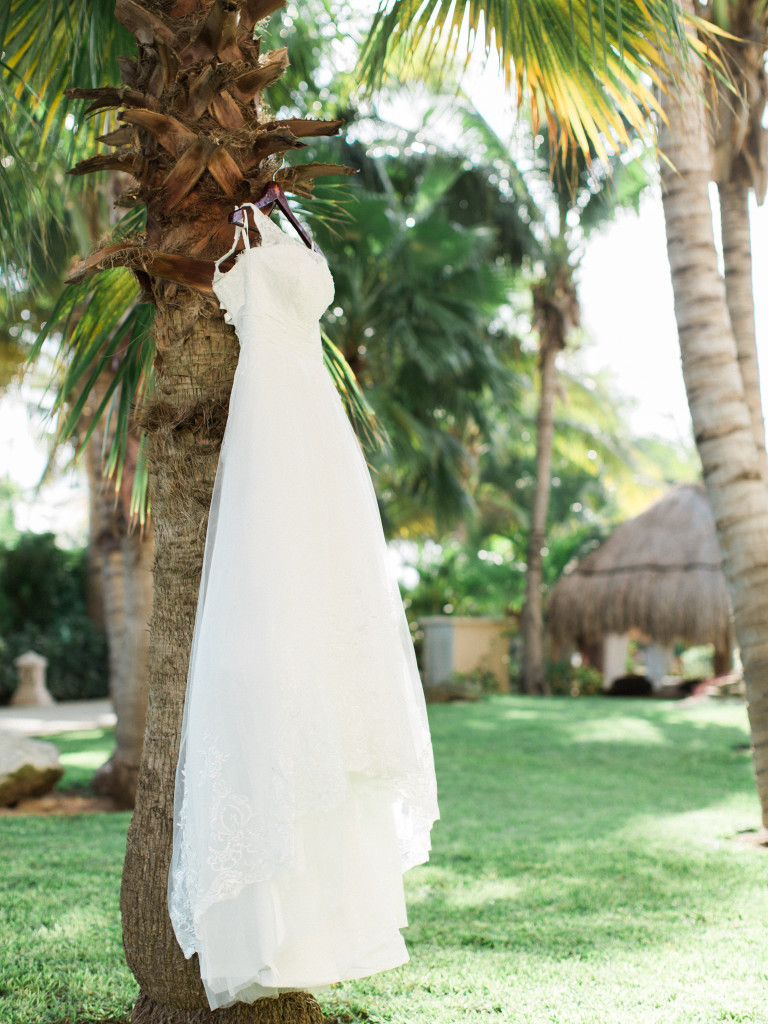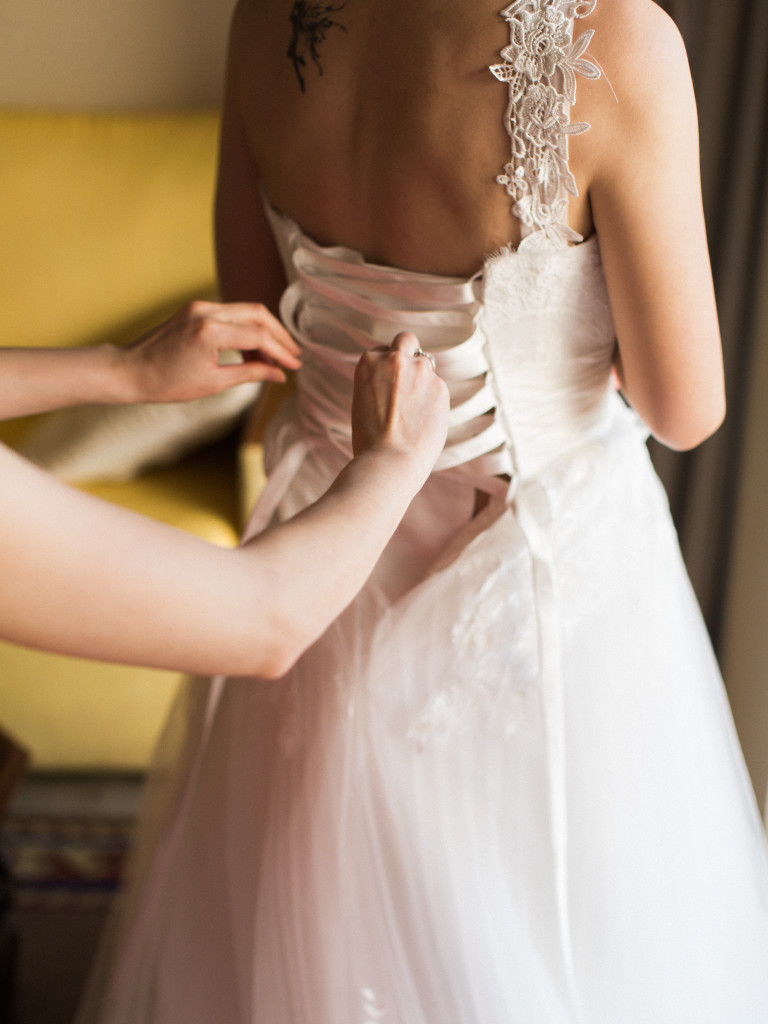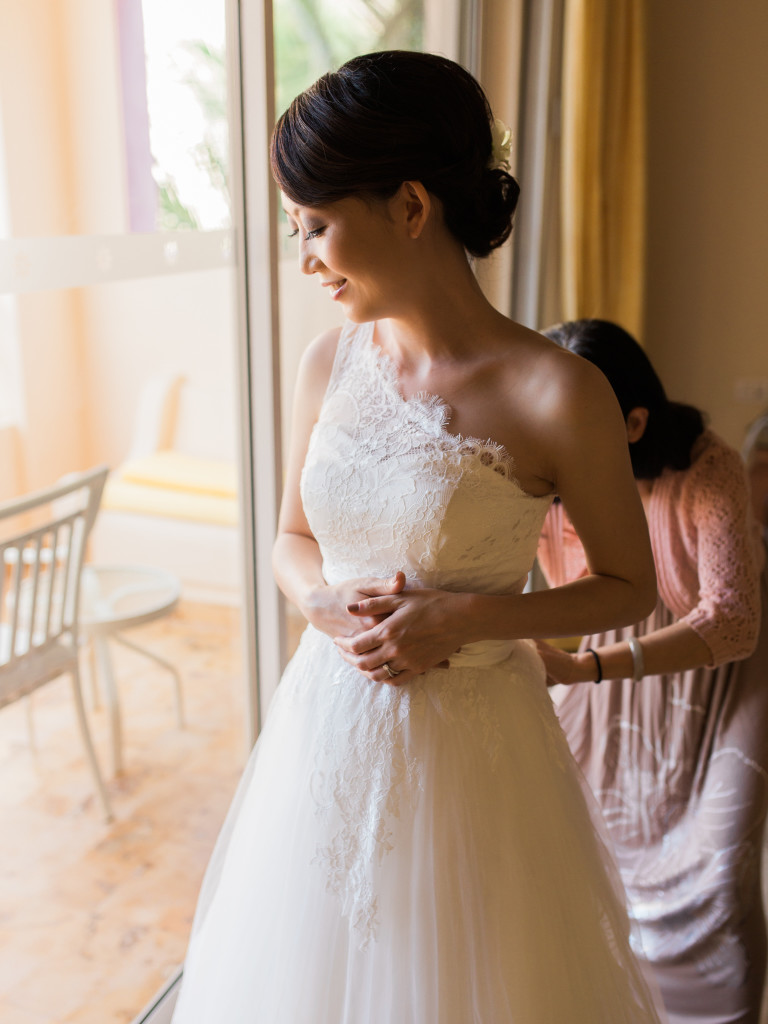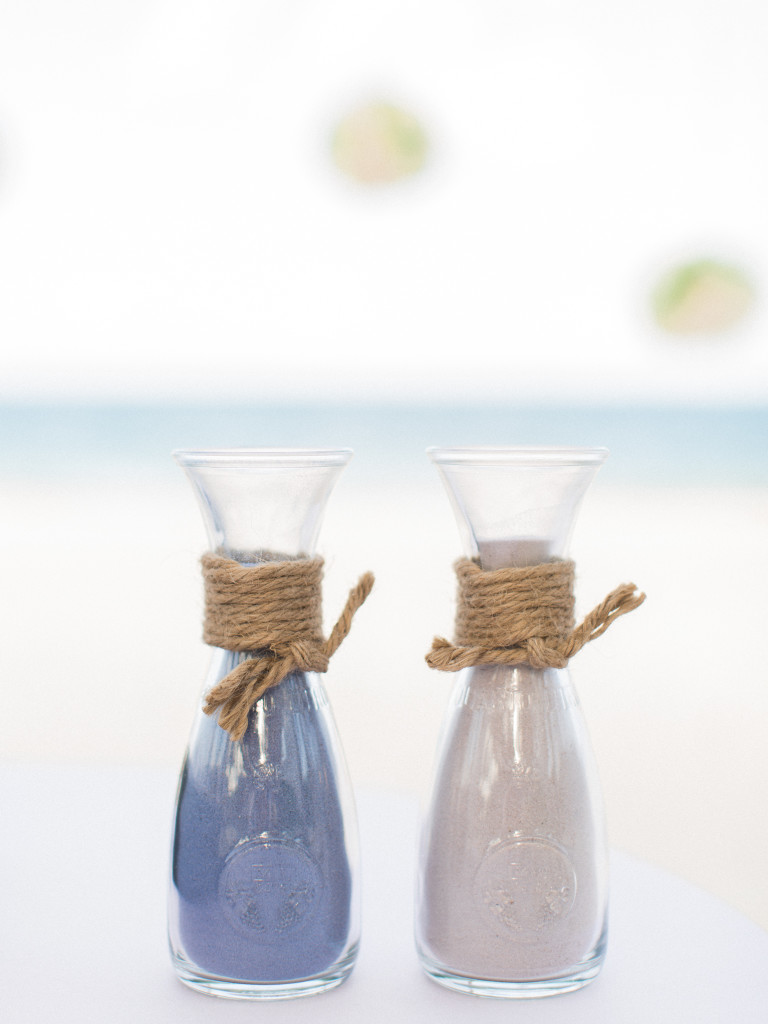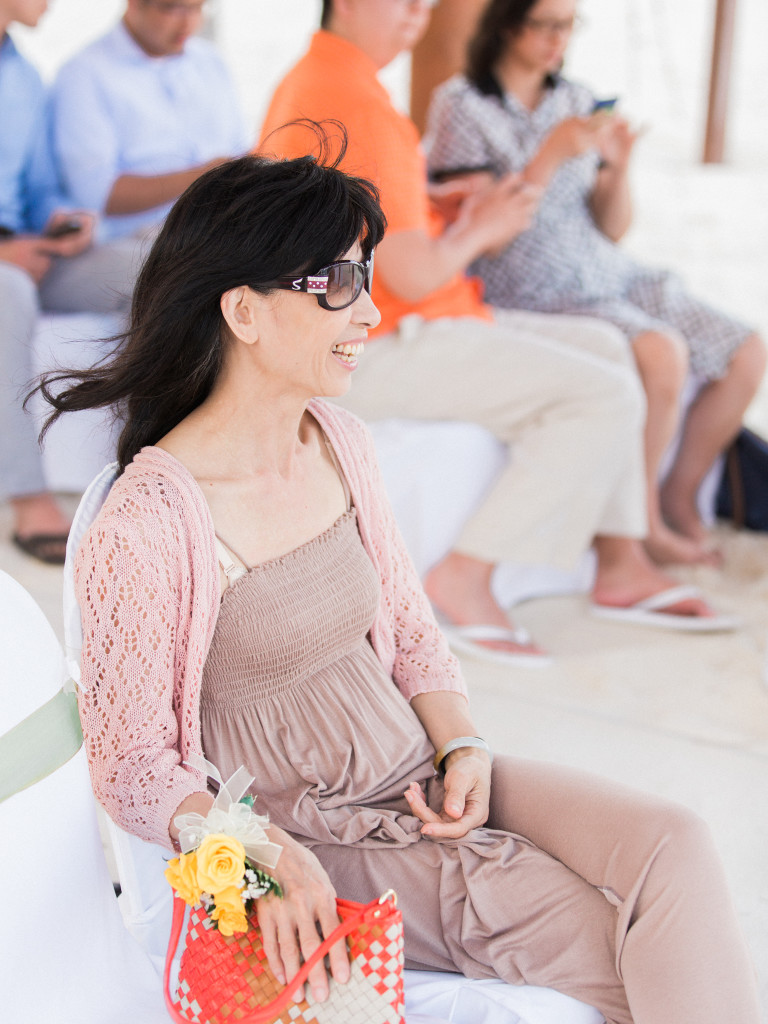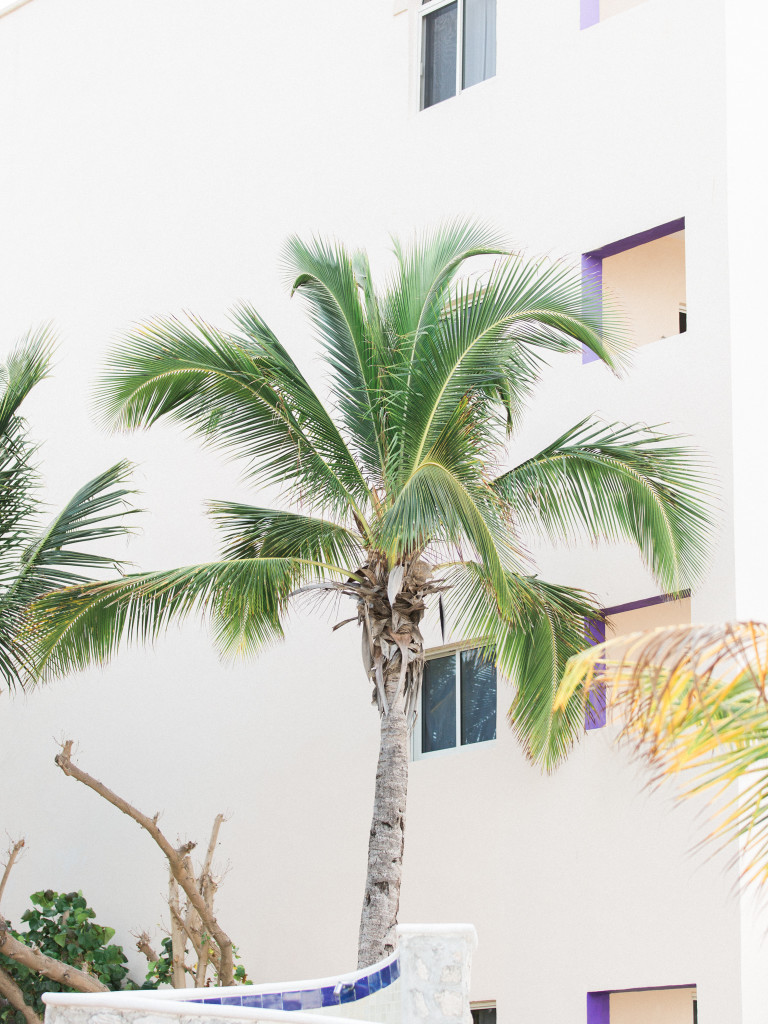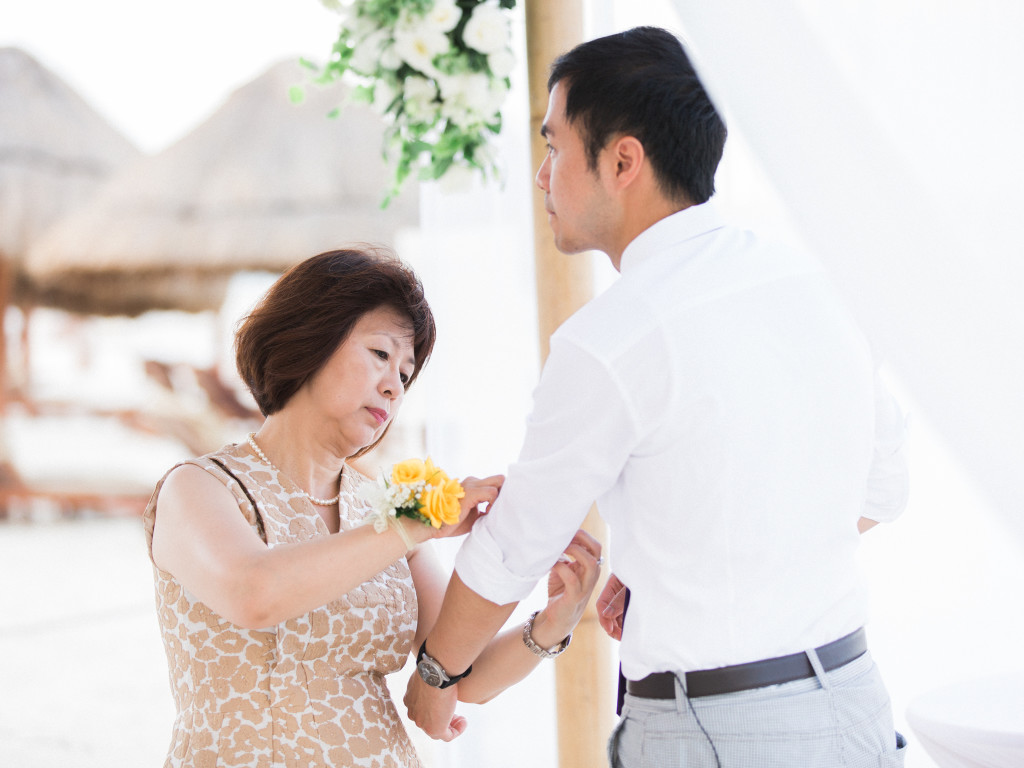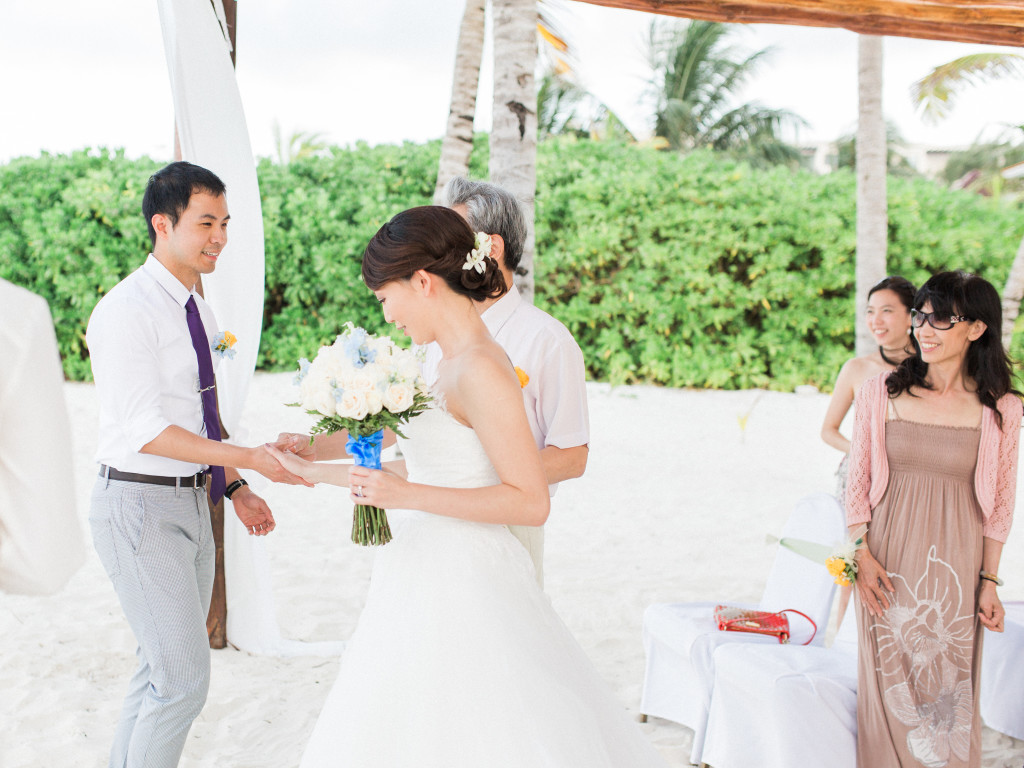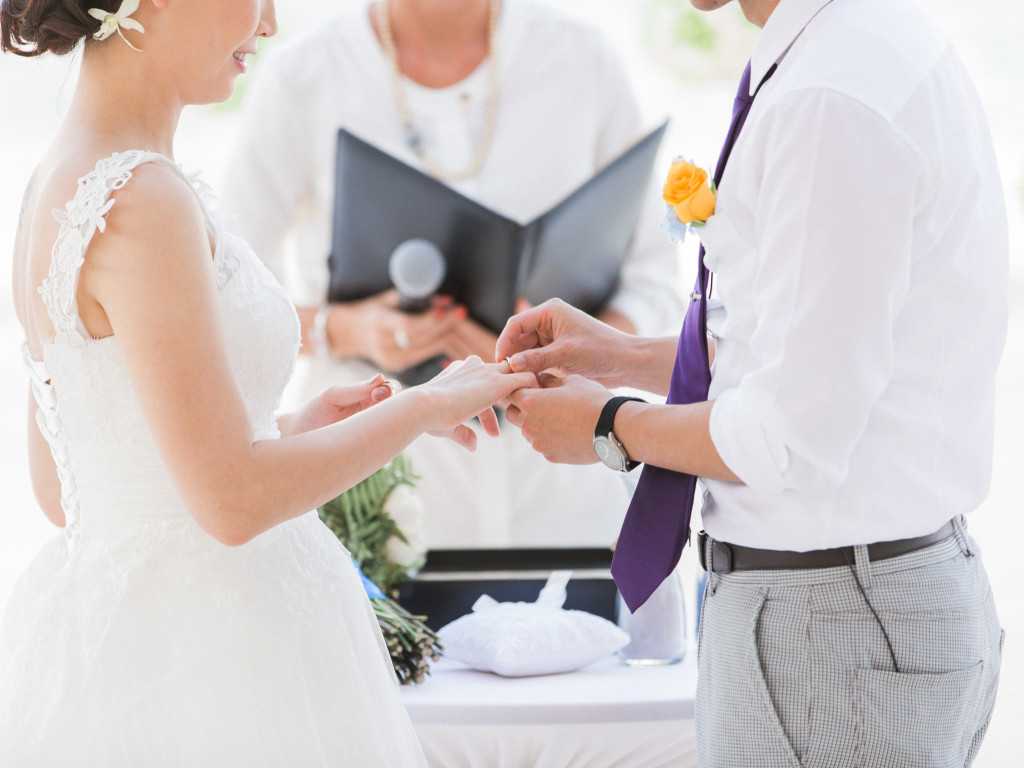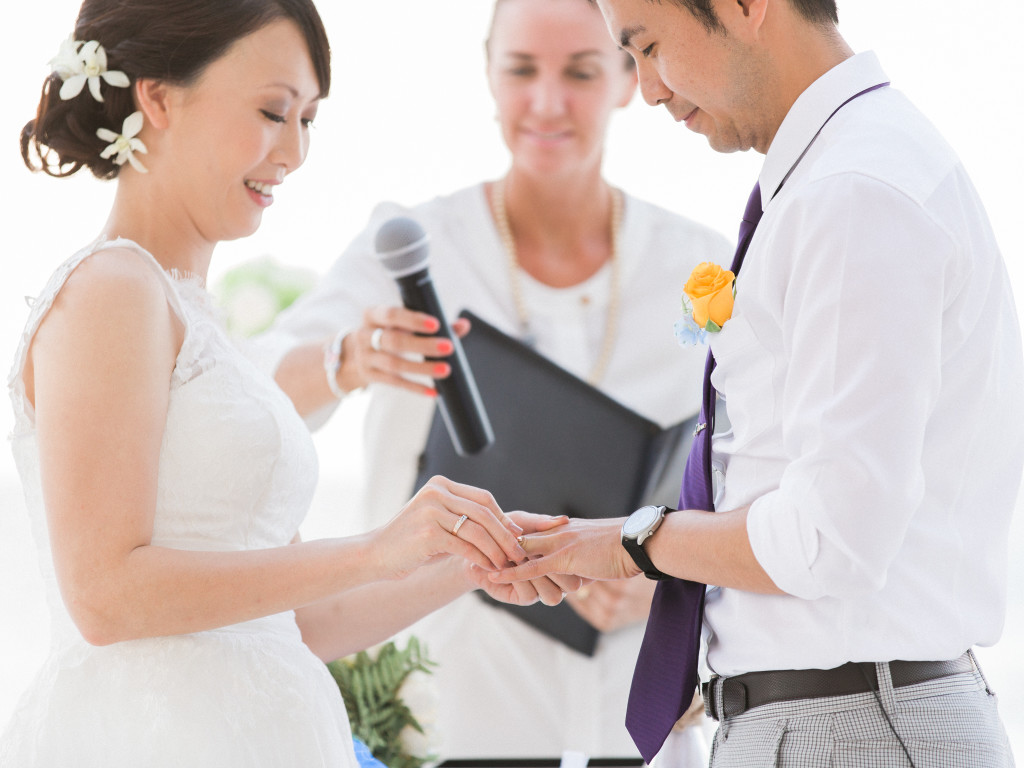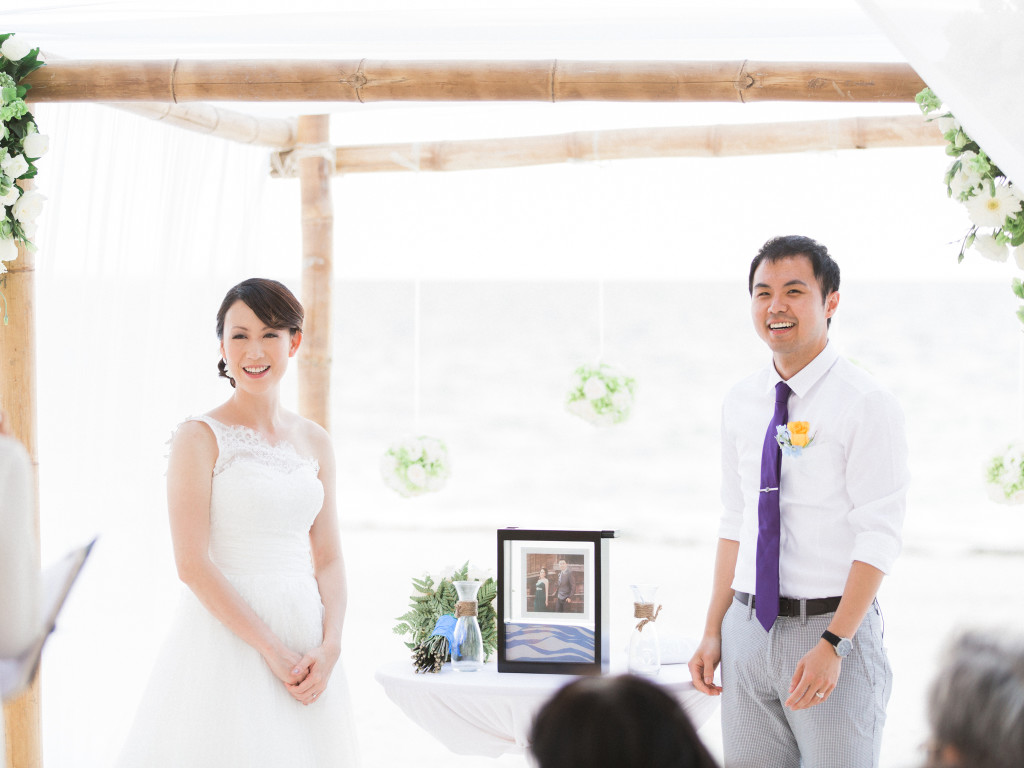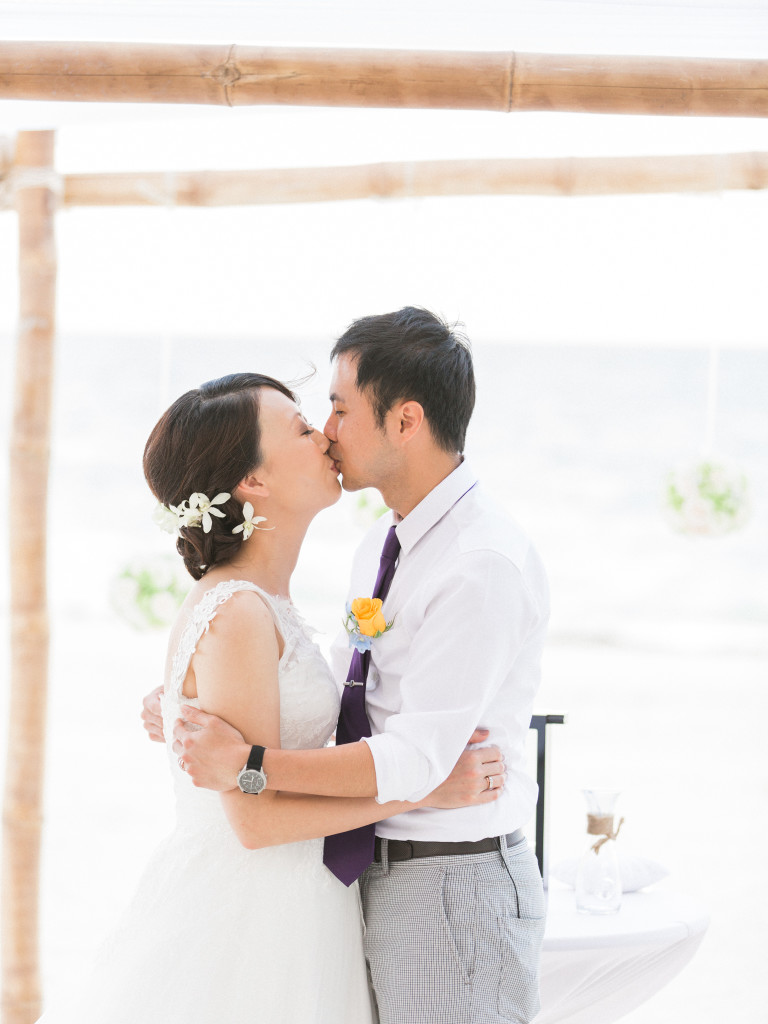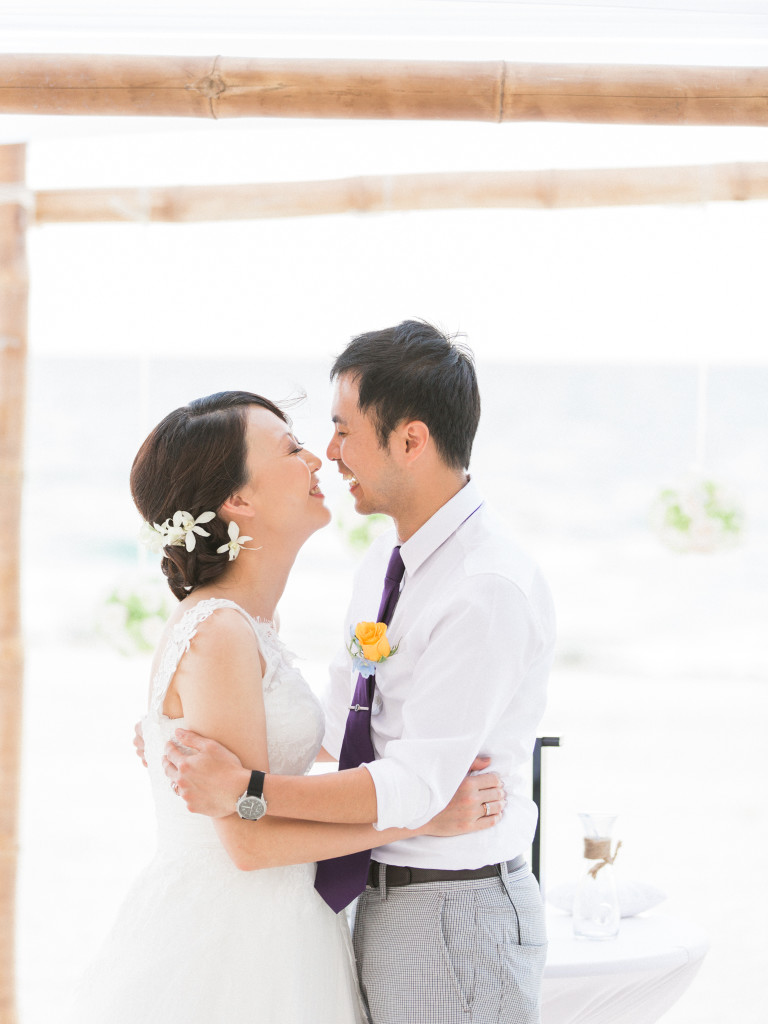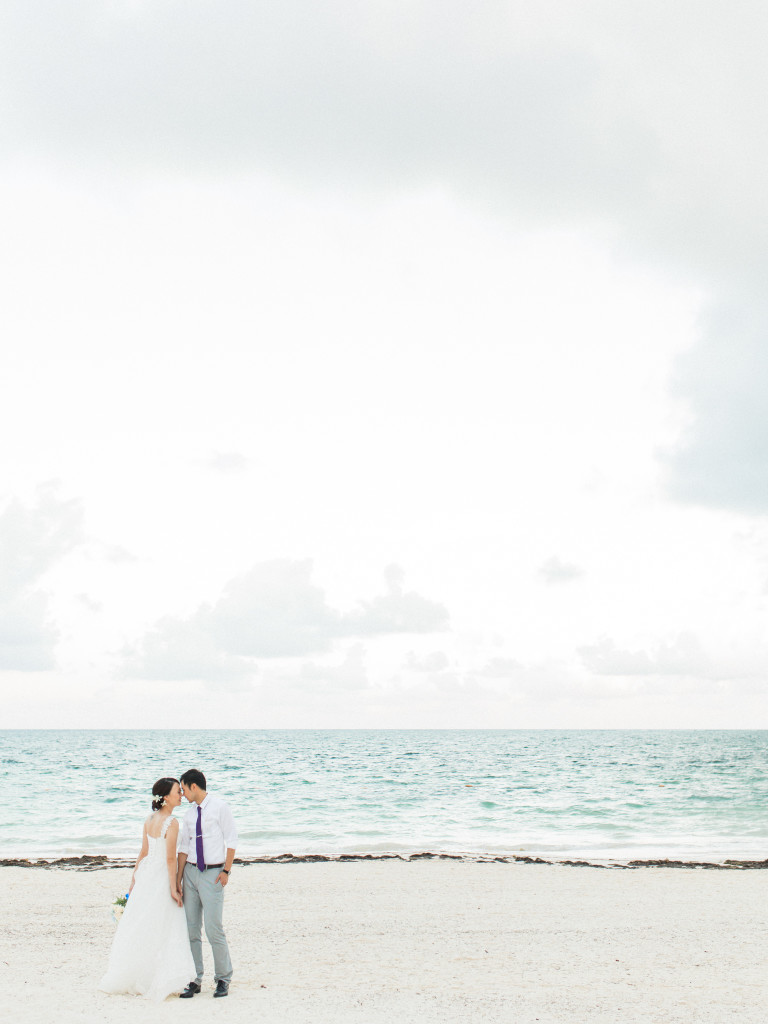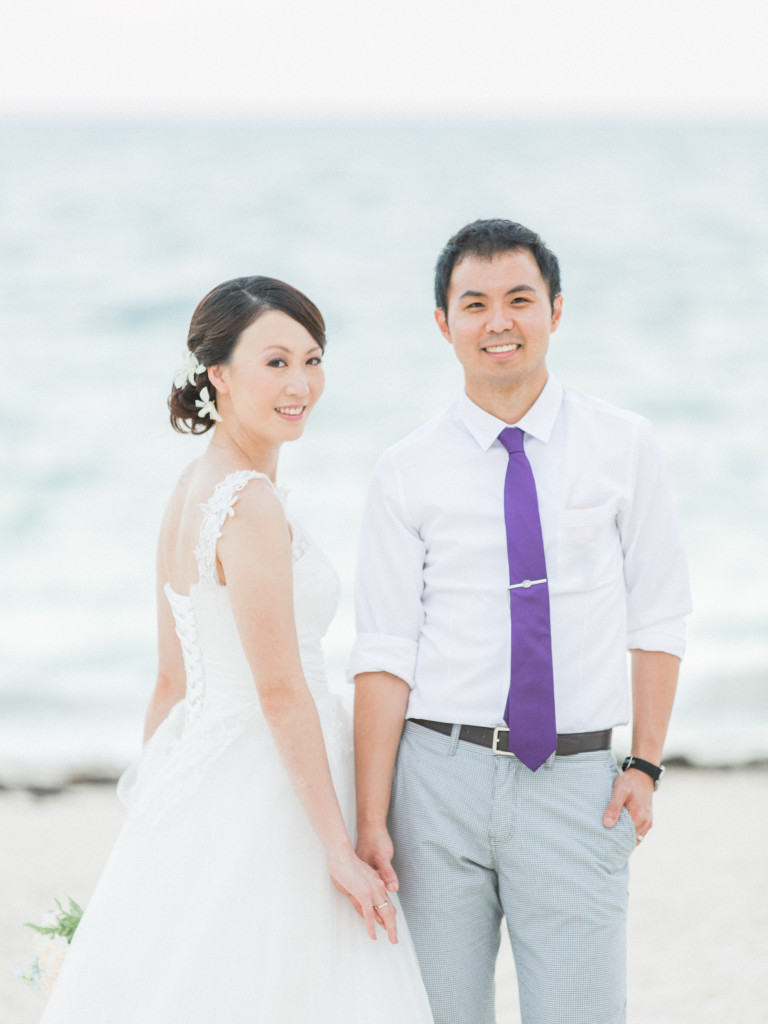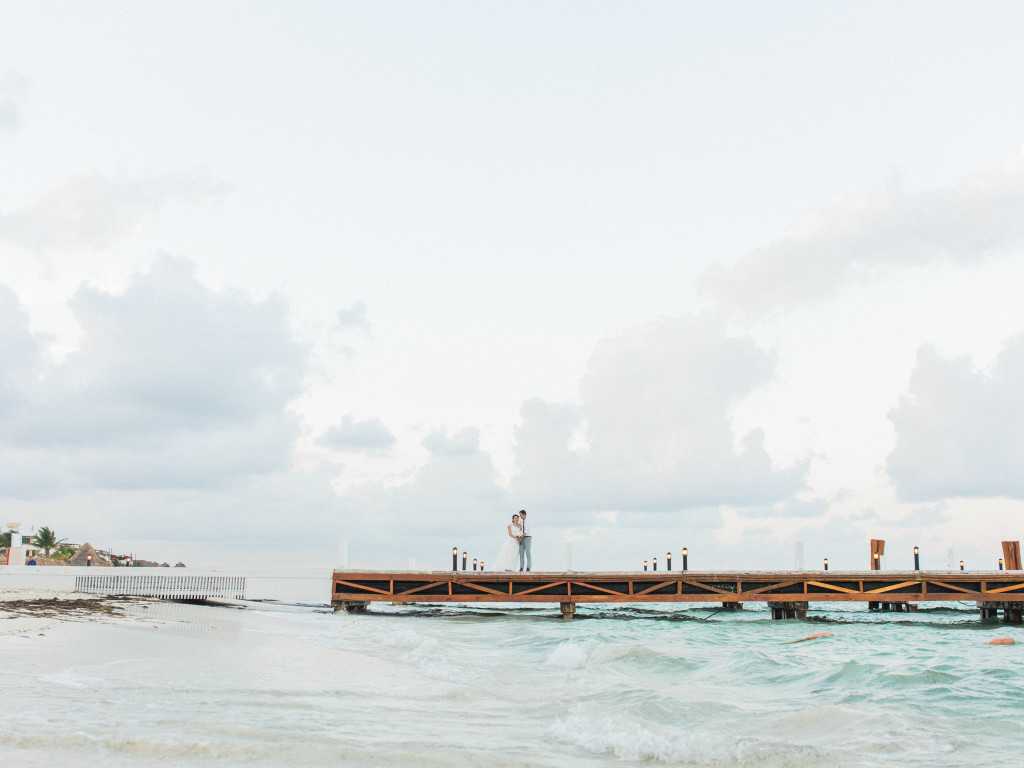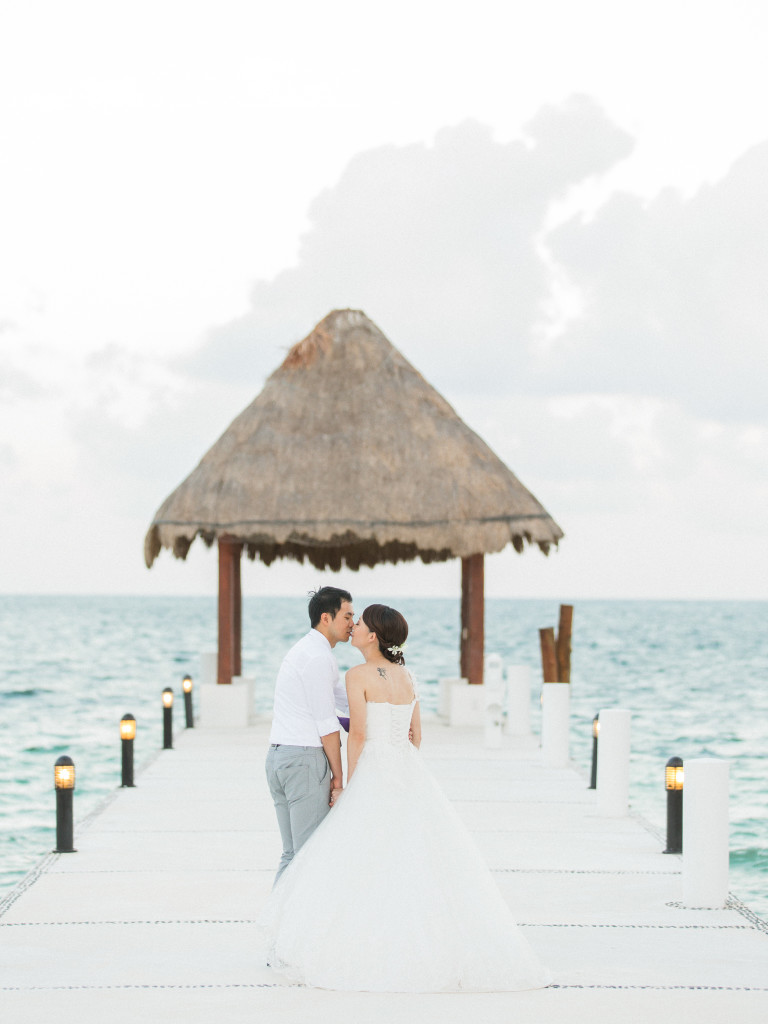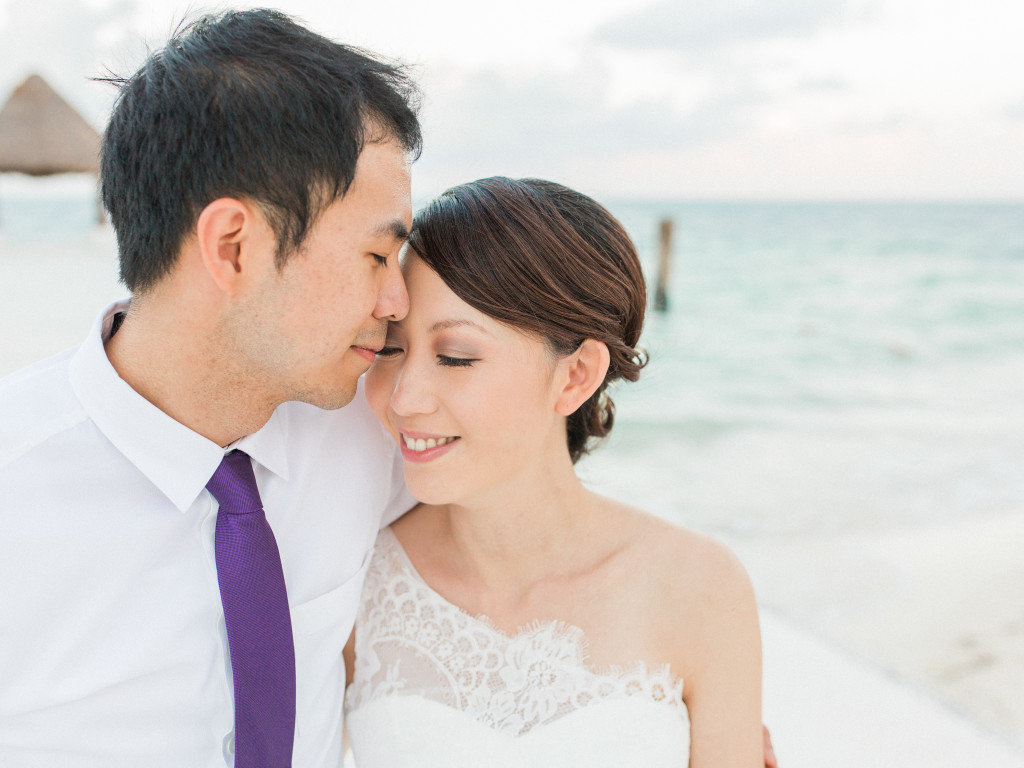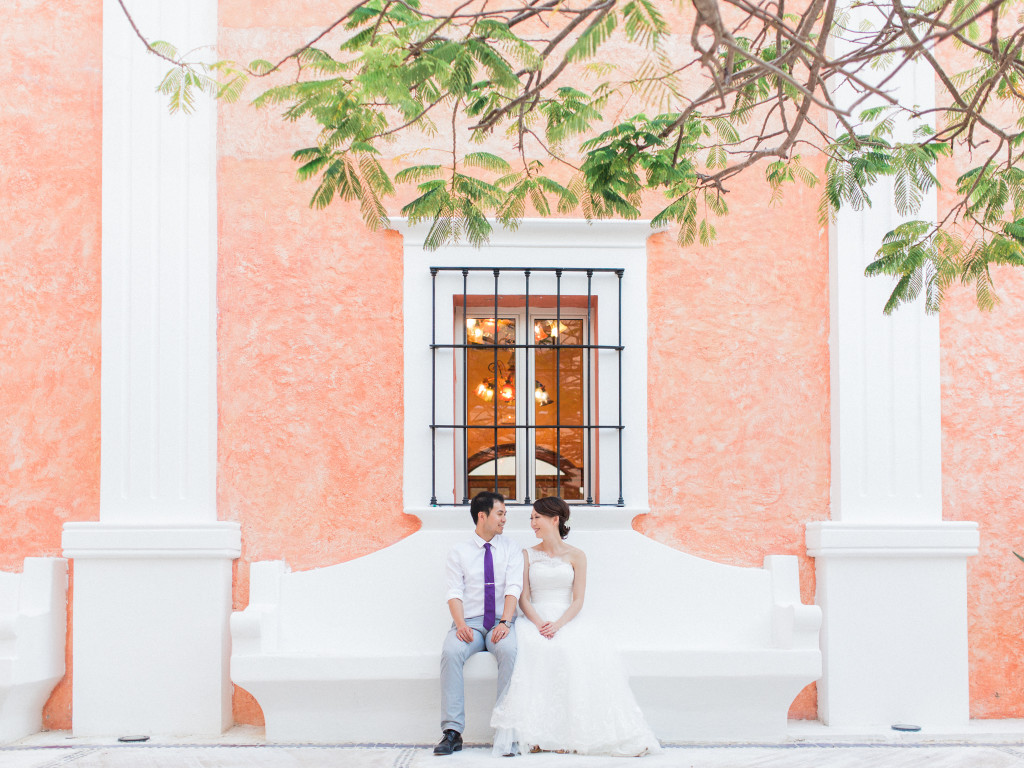 Excellence Riviera Cancun Wedding | Dallas Destination Wedding Photographer
Sandy and Leo were married on the gorgeous beachfront of the Excellence Riviera Cancun. The beach ceremony was intimate, sweet and was the perfect setting for the friends and family gathered. I loved how private and quiet the ceremony felt being on the far side of the beach. Besides a stunning beach, the Excellence Riviera Cancun is full of texture and beautiful backdrops for romantic portraits. I'm always blessed when couples are willing to take me to gorgeous destinations outside of Dallas!
Venue: Excellence Riviera Cancun
Bowers Museum Wedding | Santa Ana, California | Dallas Destination Wedding Photographer | Vicky+Daniel
Vicky and Daniel are new Dallas transplants from the great city of Los Angeles, California.  Needless to say, I was ecstatic to learn that their wedding would be back home in Santa Ana, California and they wanted to fly me there to document it!  Vicky and Daniel envisioned an "East meets West" wedding, and they couldn't have picked a better venue than the Bowers Museum, which is rich in Spanish architectural elements and full of Asian cultural artifacts!  Coupled with perfect Orange County weather, a couture Ella Rosa wedding dress, lush floral designs by Dee's Petals, and custom made invitations by The Bee's Knee's Custom Designs, I knew we were going to create breathtaking images!  All the pretty details aside, their love for each other and their families was truly a pleasure to capture.  For the reception, Vicky changed into her stunning pink couture qipao which was custom made in Taipei, Taiwan.  There were some touching toasts, fine wine, and tons of laughter to go around.  I hope you enjoy this California destination wedding as much as I did!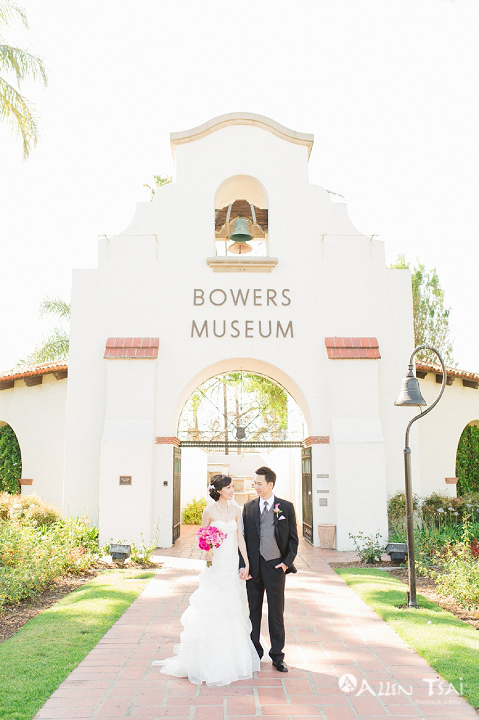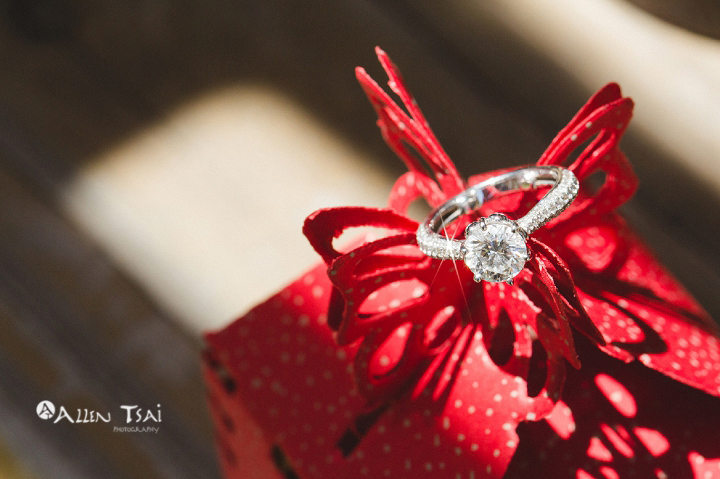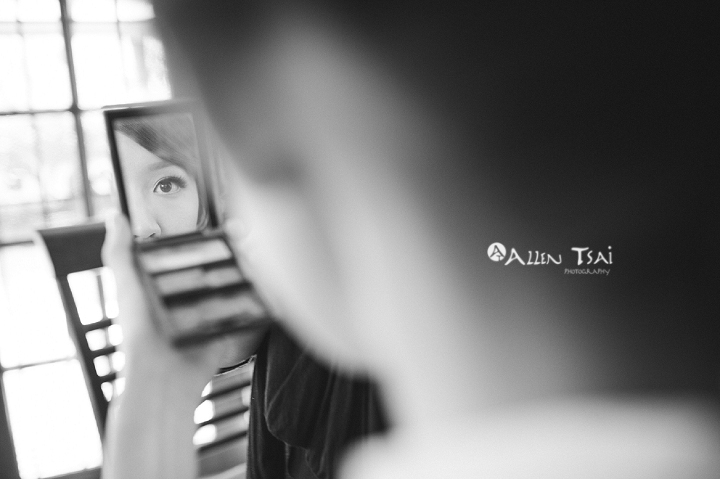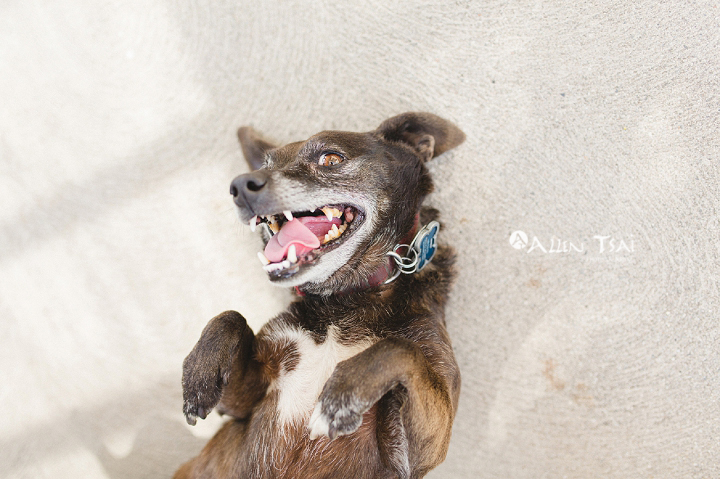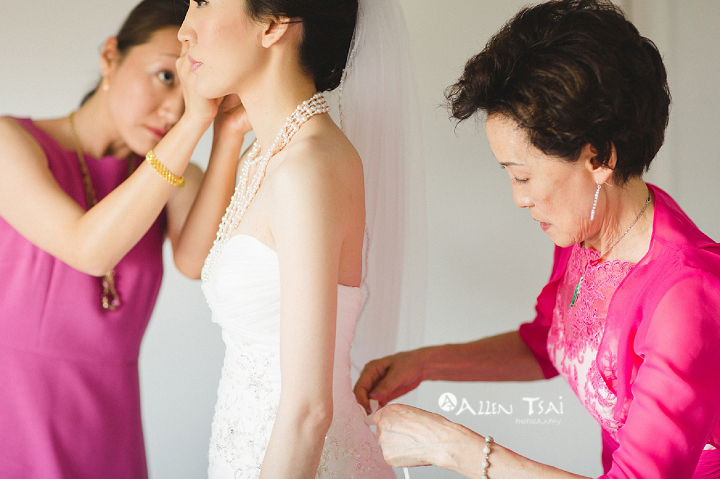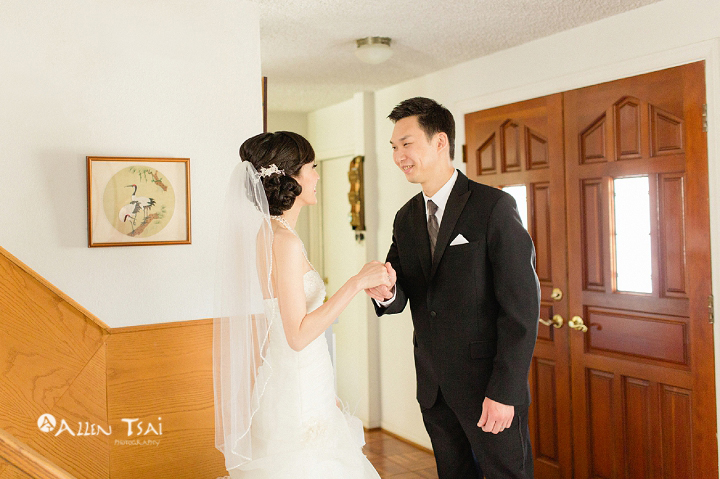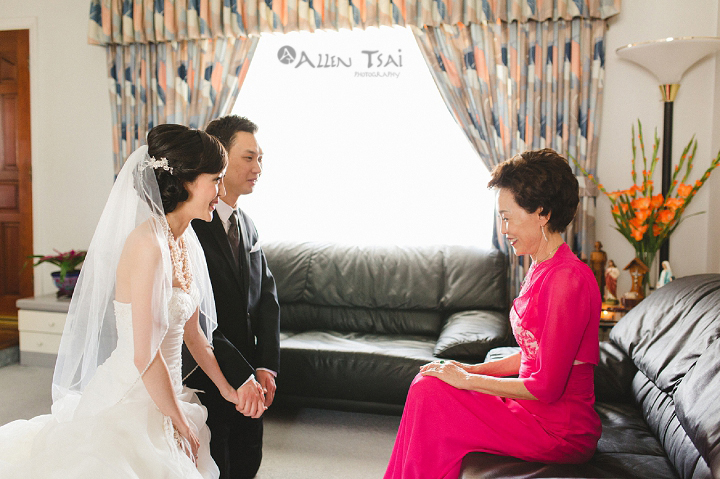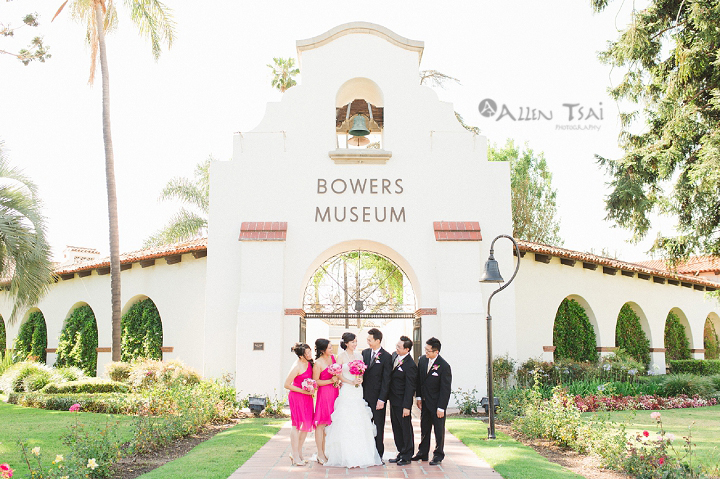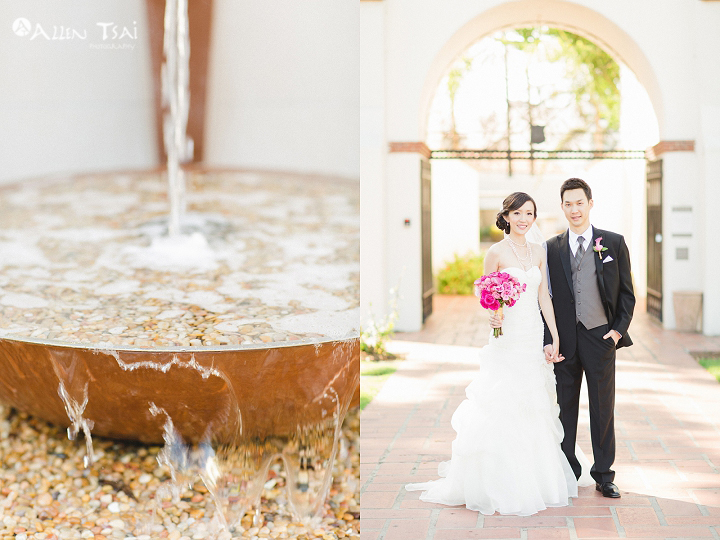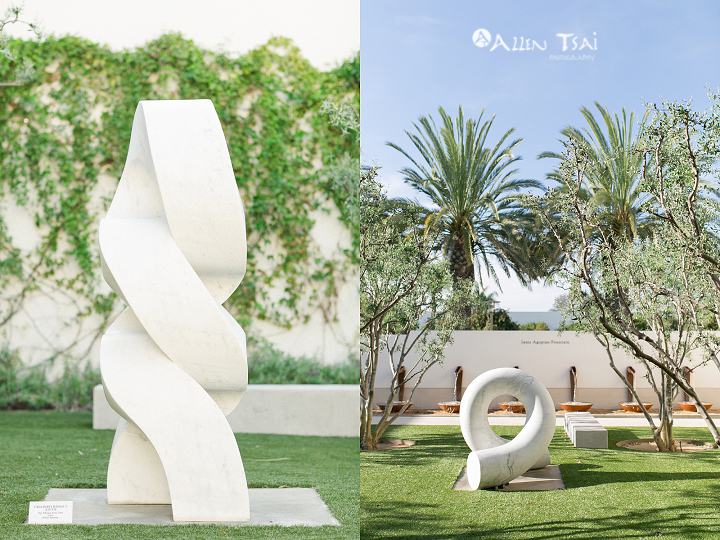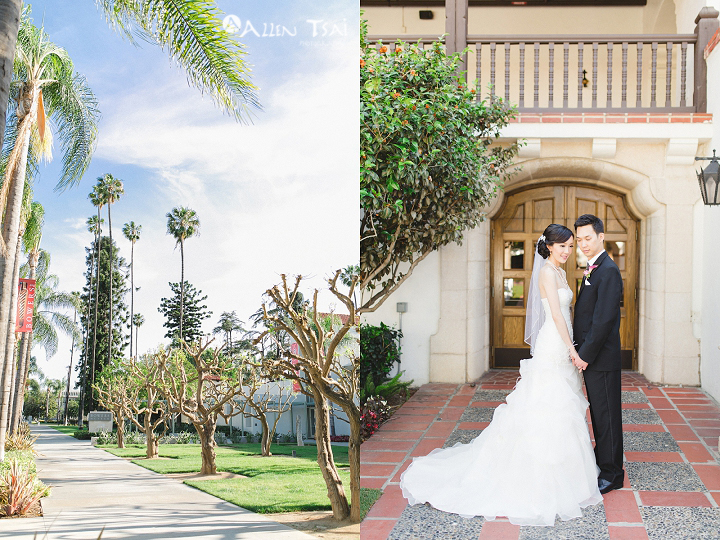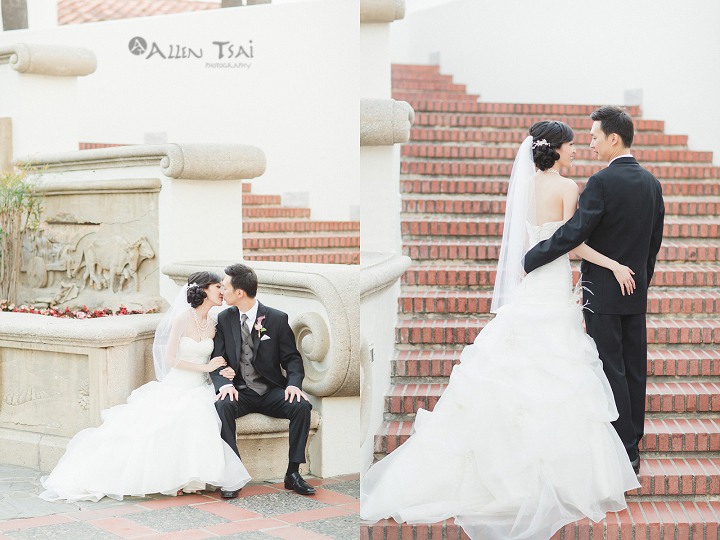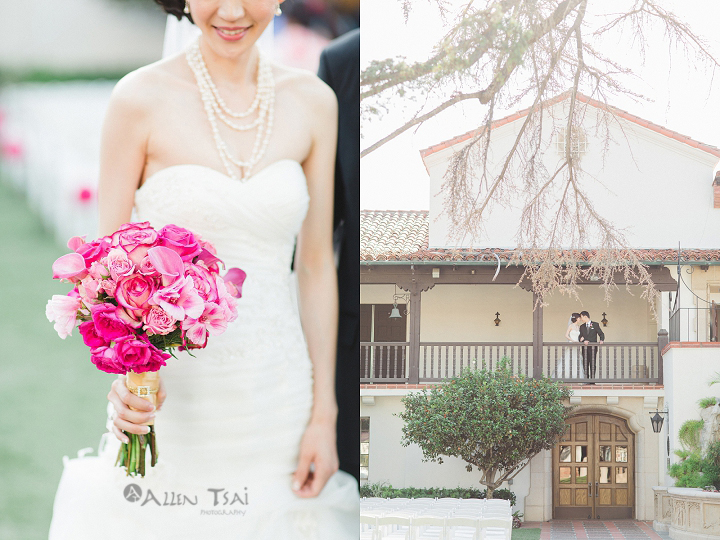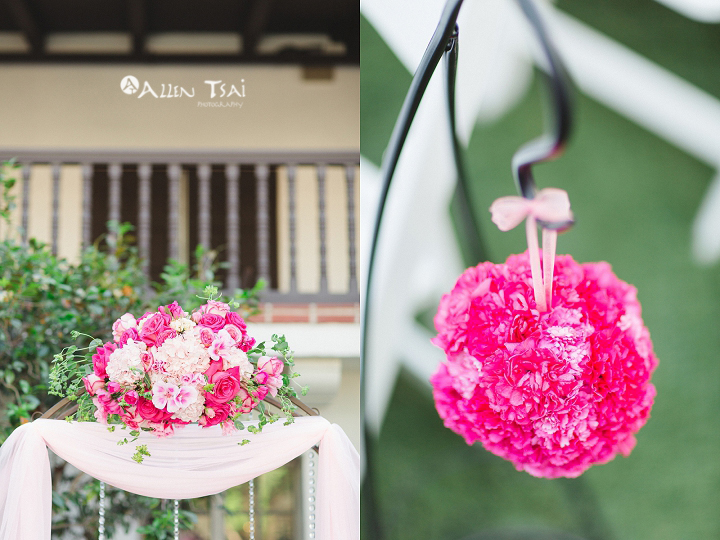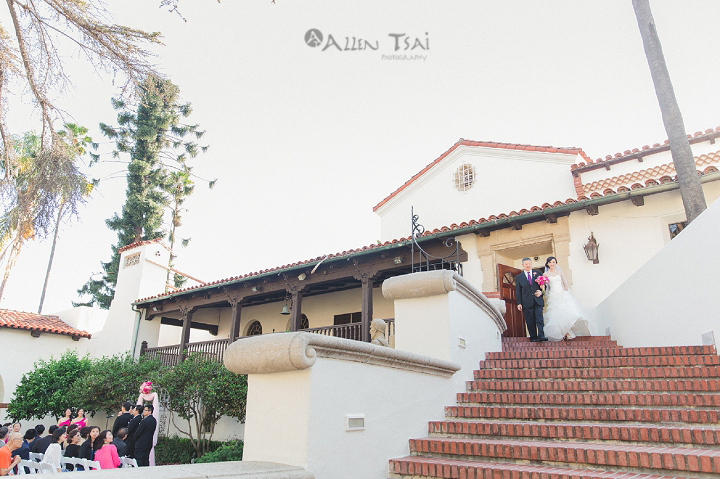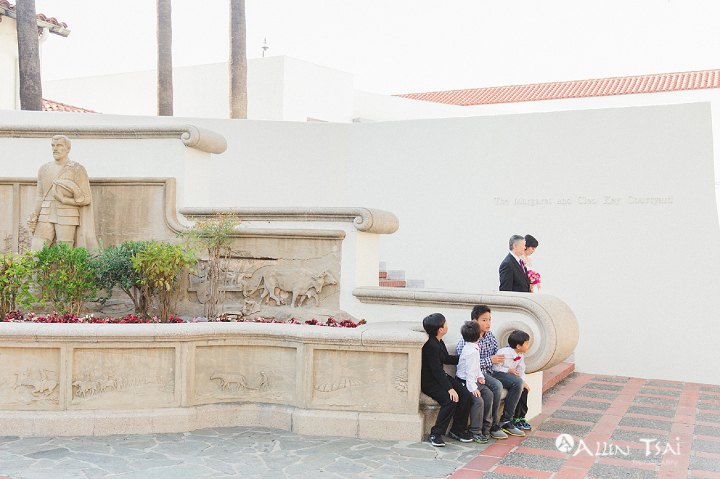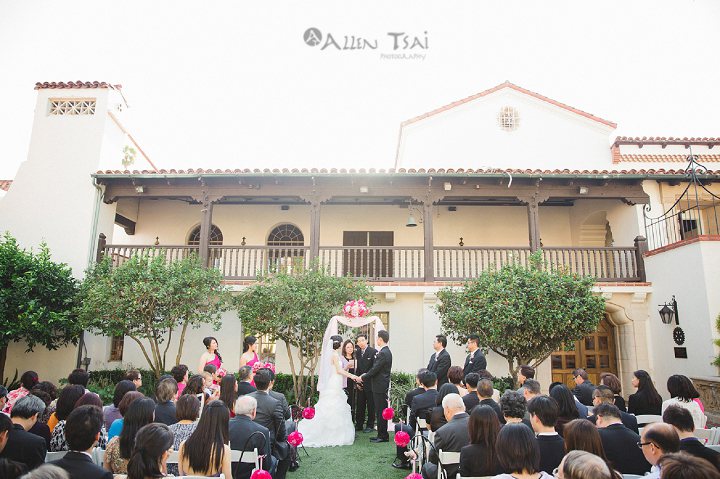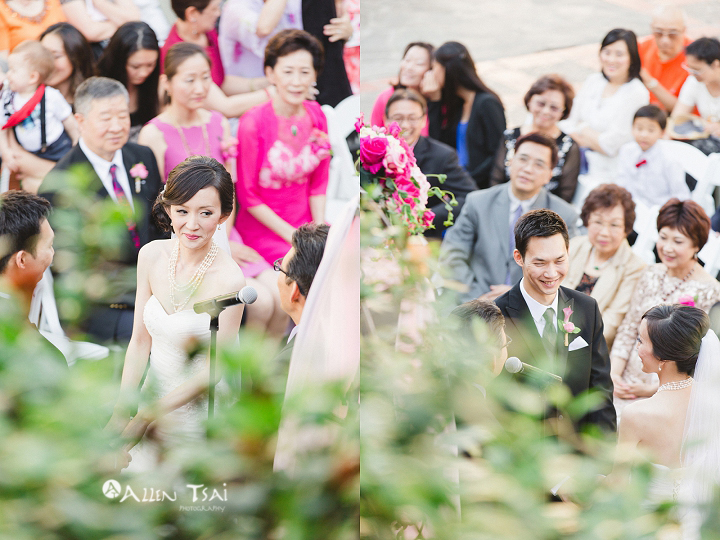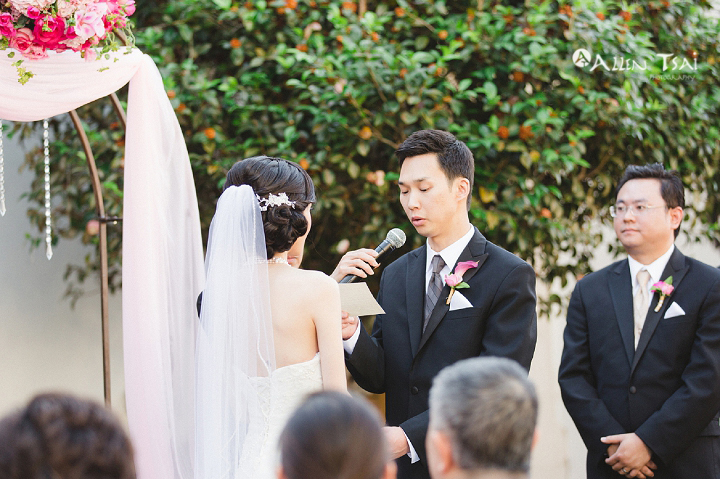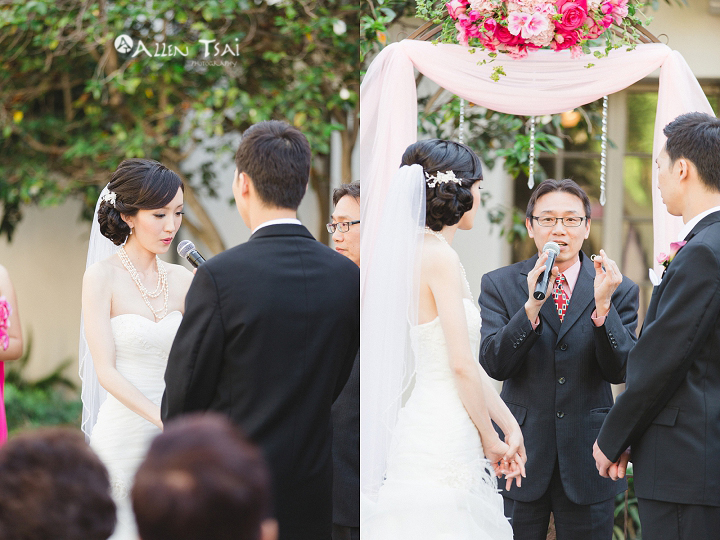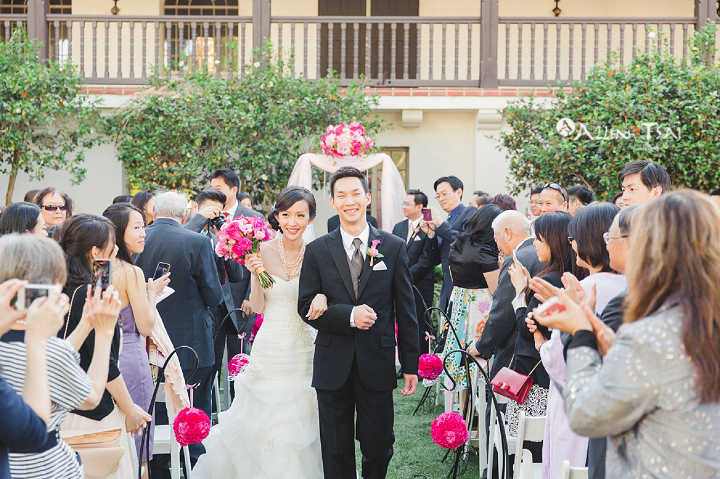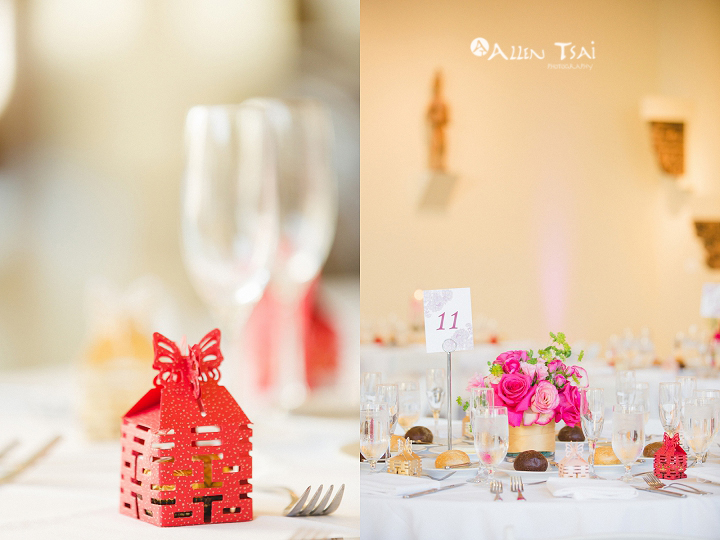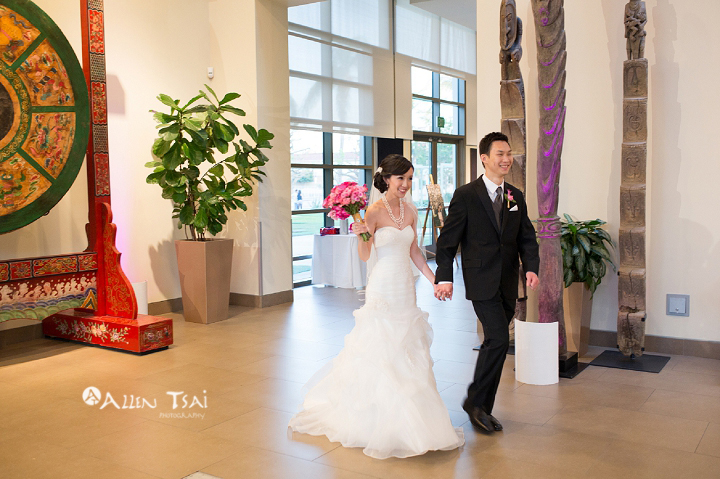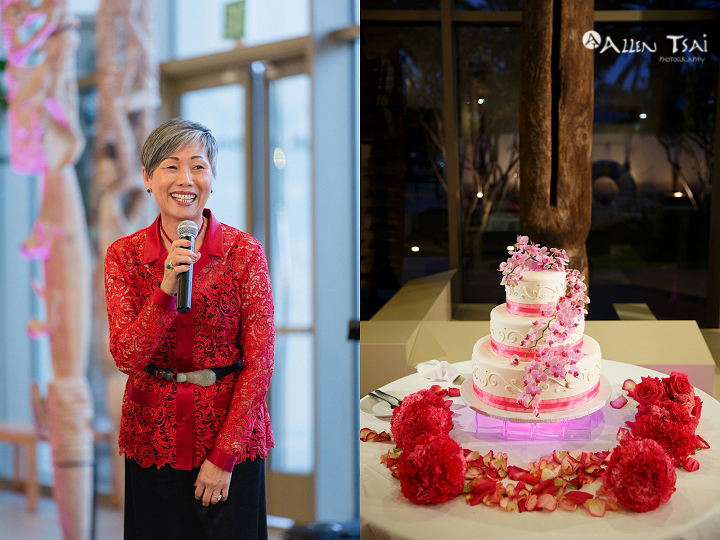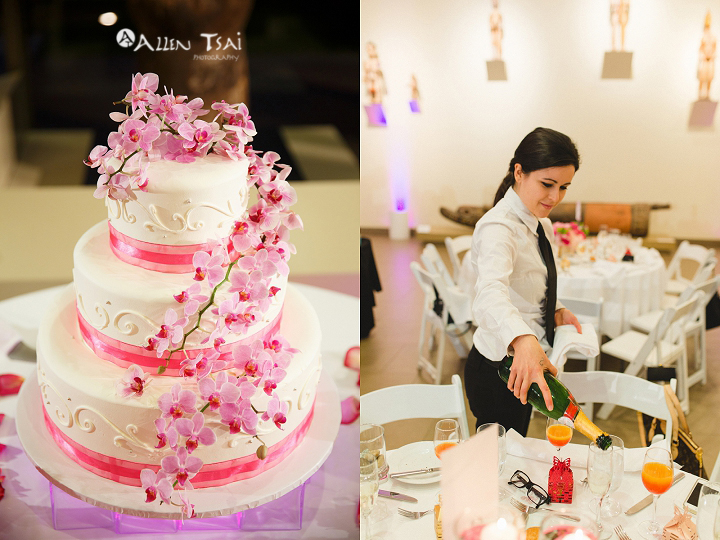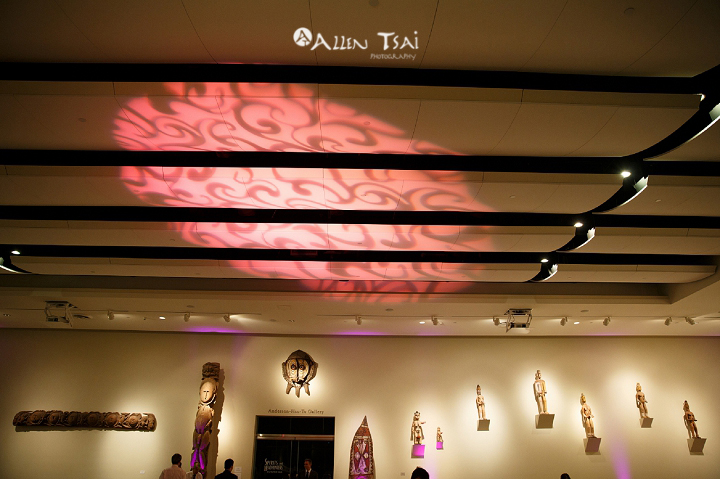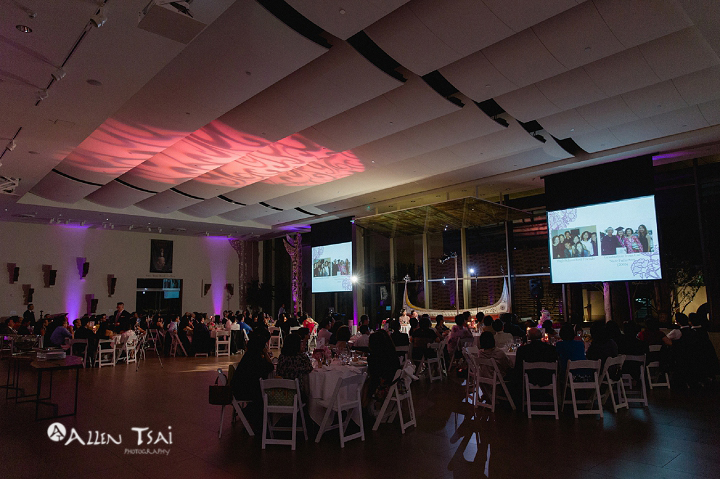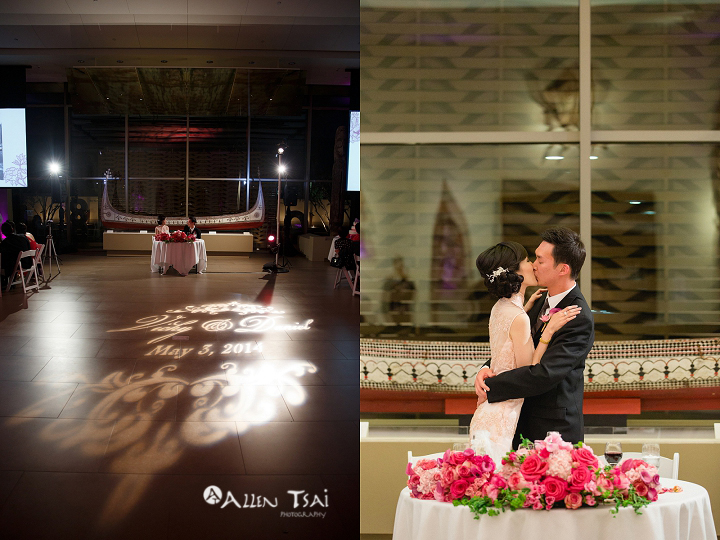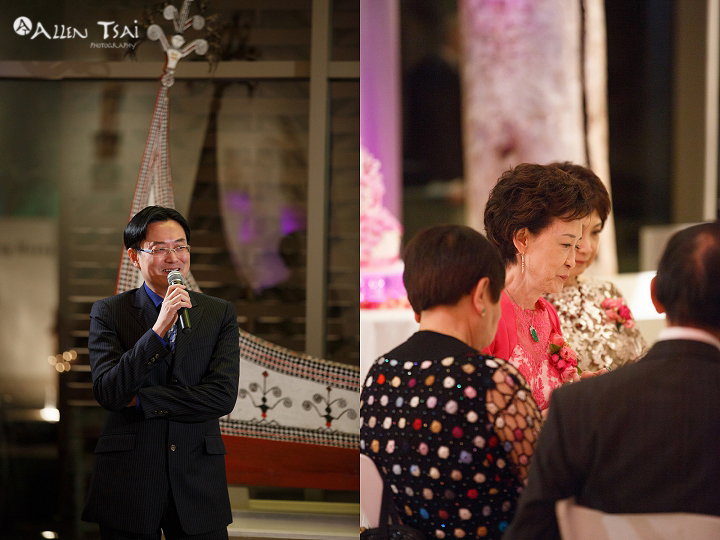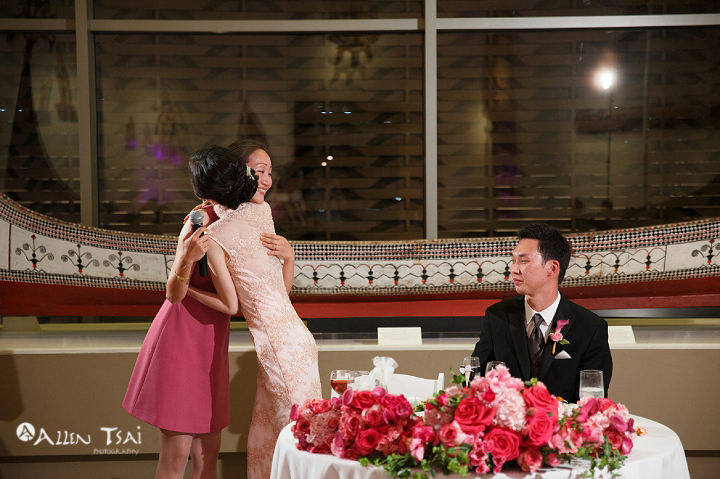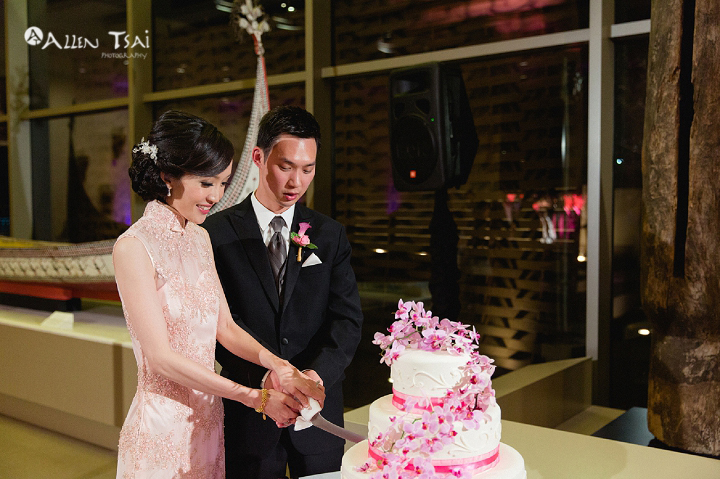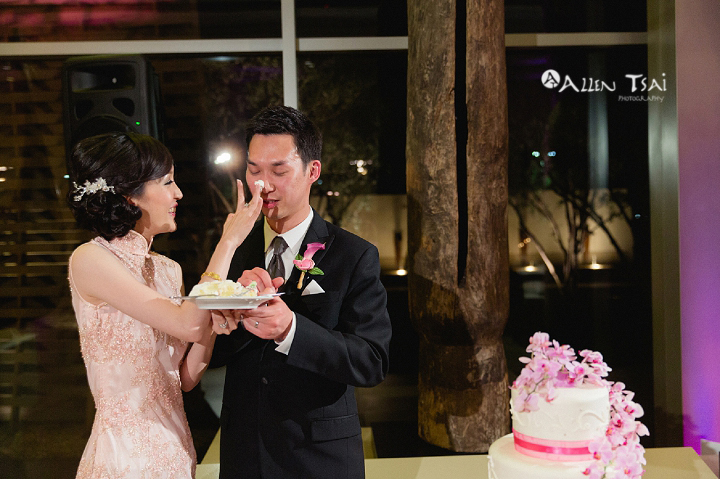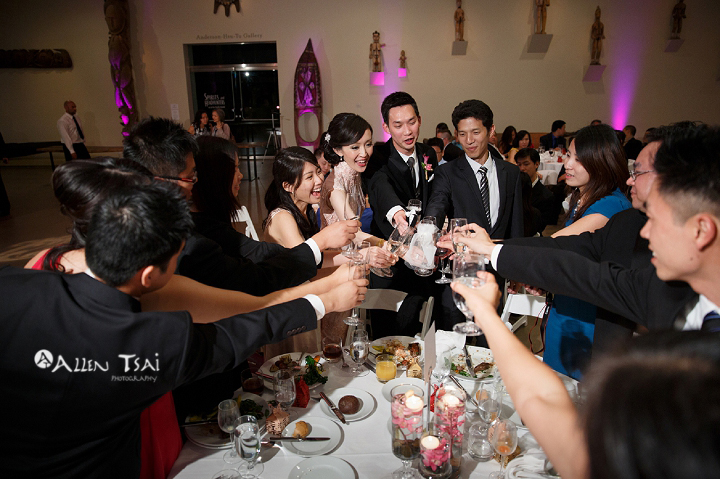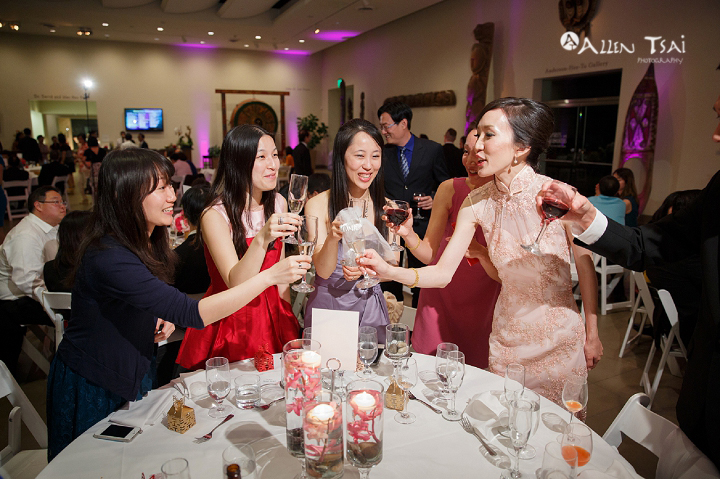 Venue:  Bowers Museum  ::  Wedding Dress:  Ella Rosa (from Taylor's Lace)  ::  Wedding Planner and Floral:  Dee's Petals  ::  Hair & Makeup:  EChou Makeup  ::  Cake:  Van's Bakery ::  DJ & Lighting:  Carcano DJ & Lighting
Hilton Sandestin Wedding | Destin Wedding Photographer | Vi+Amitesh | Florida Destination Wedding
I'll try not to overwhelm you with too many images from Vi and Amitesh's Florida destination wedding, but there's just a ridiculous amount of raw emotions and gorgeousness from their two day celebration!  Vi and Amitesh both love to travel and especially love beaches, what better location to get married at than the stunning Hilton Sandestin Resort in Destin, Florida?  I was definitely in love with the pure white sand and crystal clear aqua water and knew we were going to create some magic!  What makes their wedding even more special was they had a fusion wedding with two ceremonies including the Laos ceremony and Hindu ceremony, which is something you rarely, if ever get to see.  Vi tearing up when Amitesh entered the room with gifts was one of my favorite moments of the Mehndi.  We started Saturday morning with the traditional Laos ceremony.  The colors and intricate details in the clothing and jewelry are beyond amazing.  Vi has such a mesmerizing smile and I love how she's always in the moment and enjoying the wedding!  K.I. Weddings and Prashe Decor certainly blew my mind away with the mandap setup on the beach for the afternoon Hindu beach ceremony.  The color palette of red, orange, and yellow mandap matched perfectly with the ocean backdrop.  The baraat starting from the wooden decks definitely caught everyone's attention at the Hilton.  There was tons of laughter, tears, and then sweet moments during the Hindu beach ceremony.  Knowing how much Vi and Amitesh have been through to get to this day, I even teared up going through their wedding images, so be prepared.  K.I. Weddings and Prashe Decor just continued to surprise us with the beautiful reception decor including blue uplighting, gold chivari chairs and table linen with a blend of silver and turquoise touches, a white dance floor,  and a stunning candlelight backdrop for the sweetheart table.  "We love Amitesh" flash mob was definitely a pleasant surprise.  DJ Prashant from Next Level Entertainment has got to be one of the most talented mixers I've ever seen, and he kept the party going on forever!  I ended this blog post with an image from Vi and Amitesh's misty morning day after session so stay tuned for it!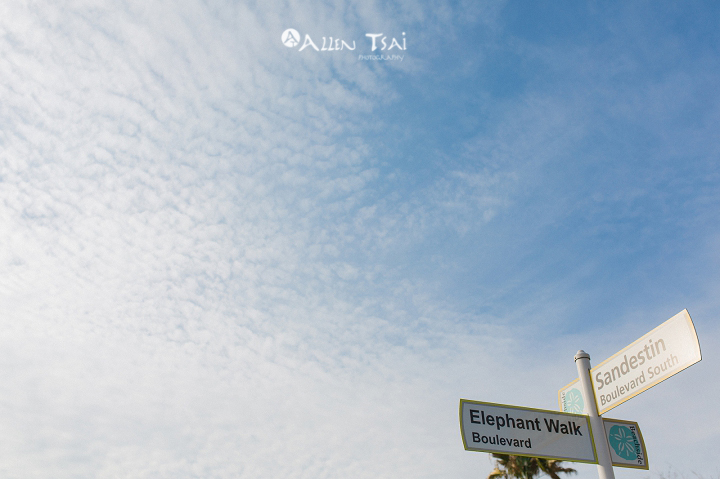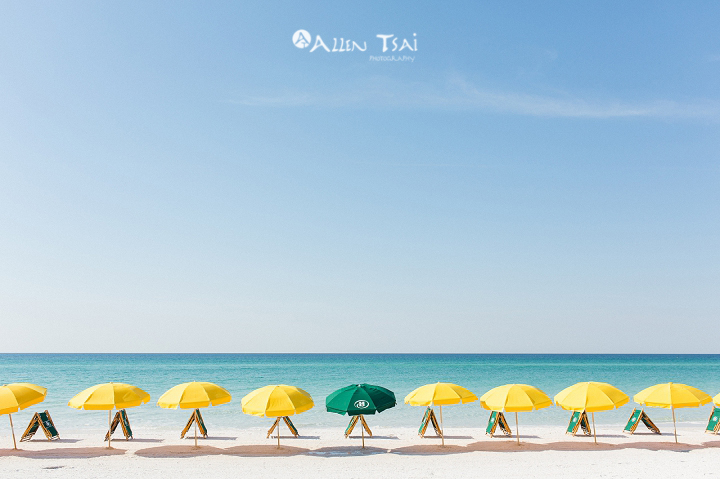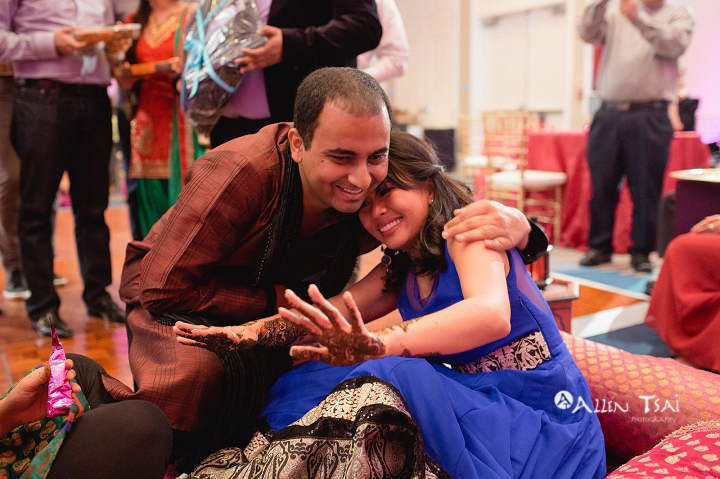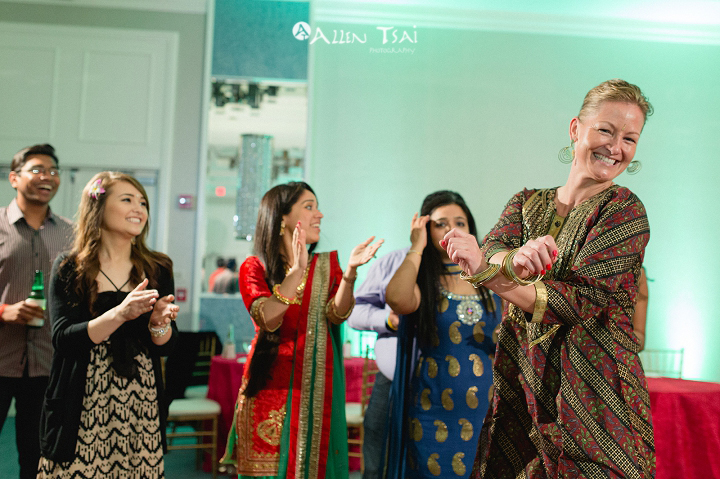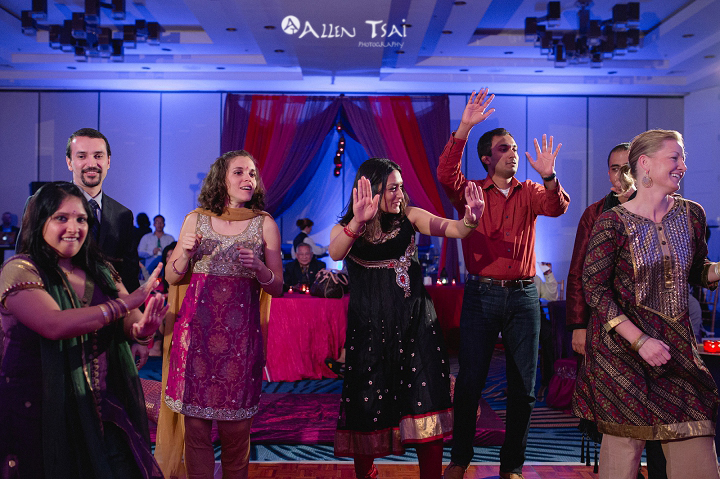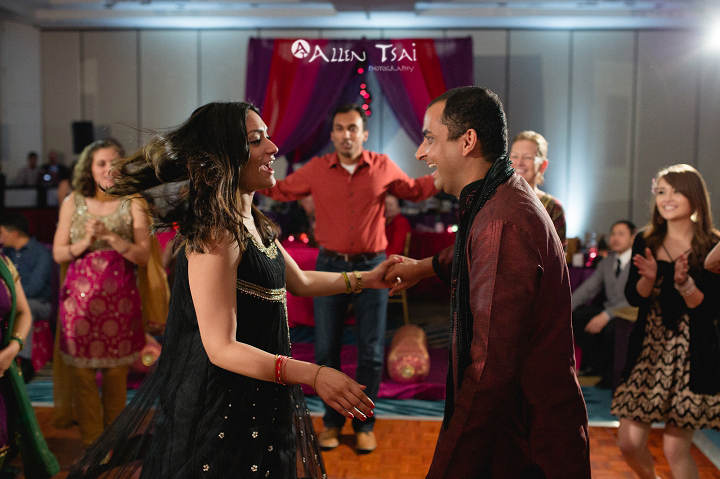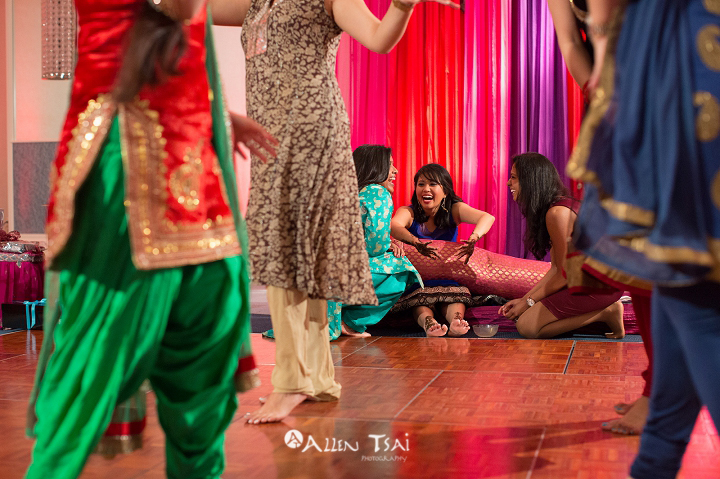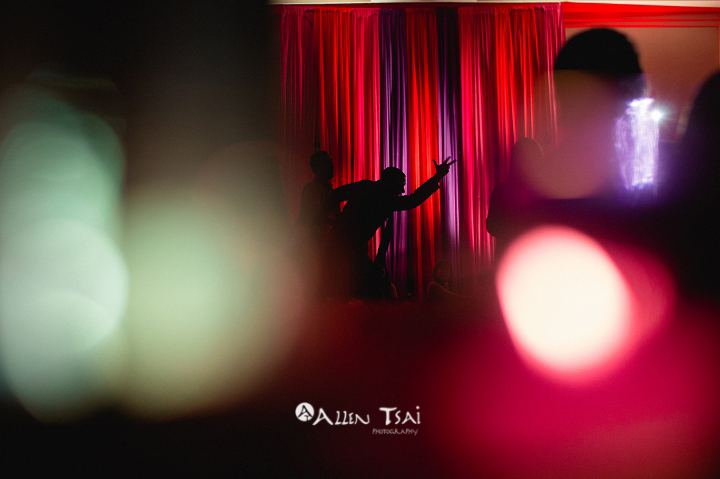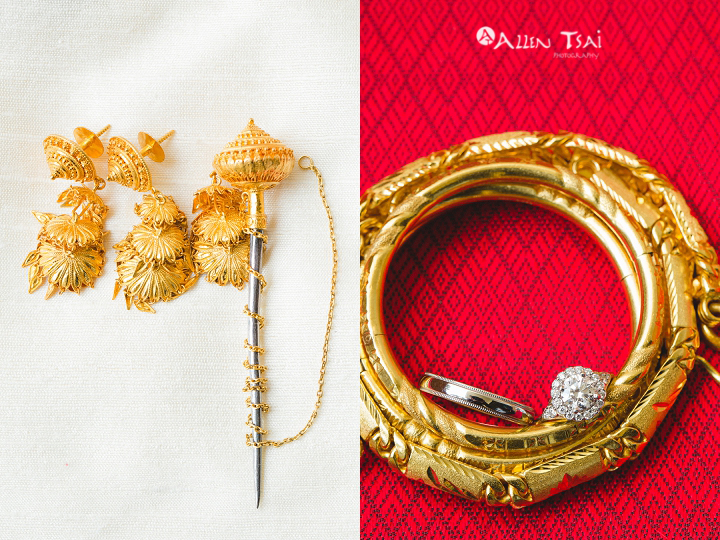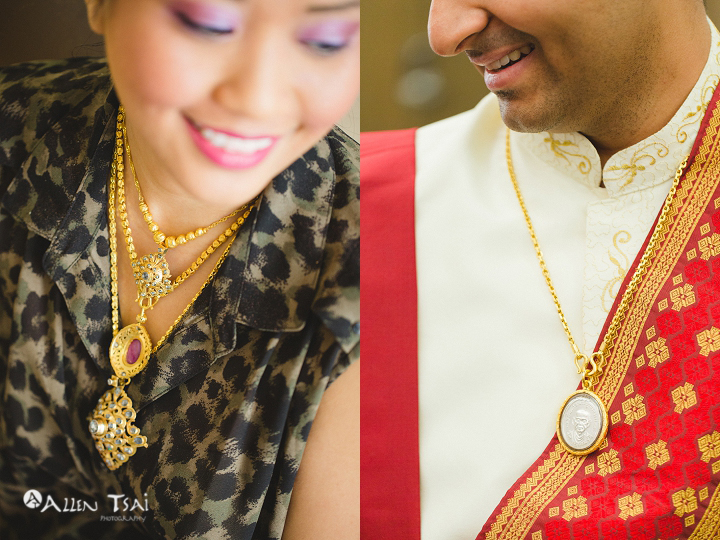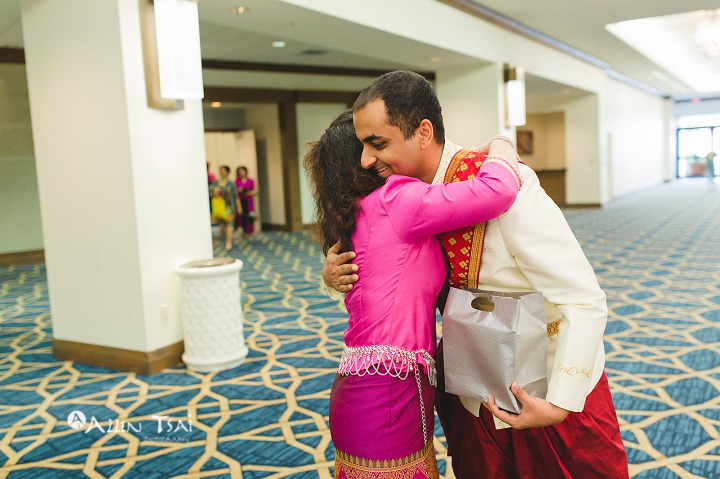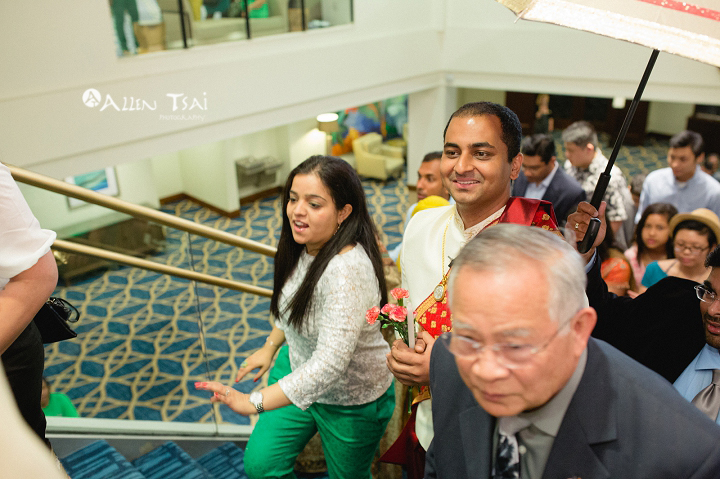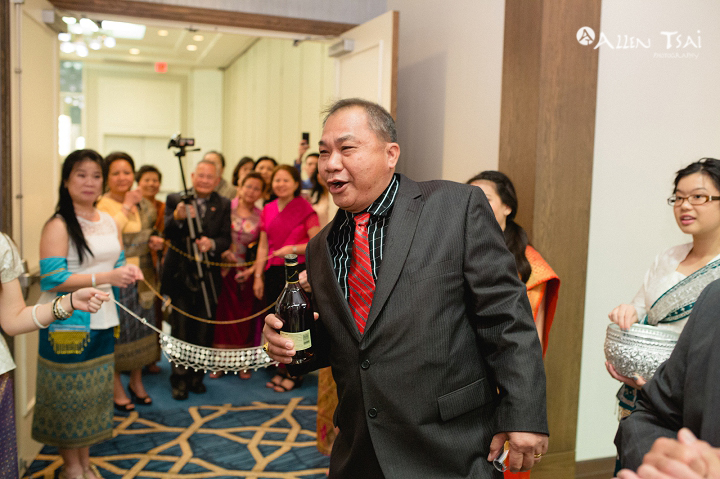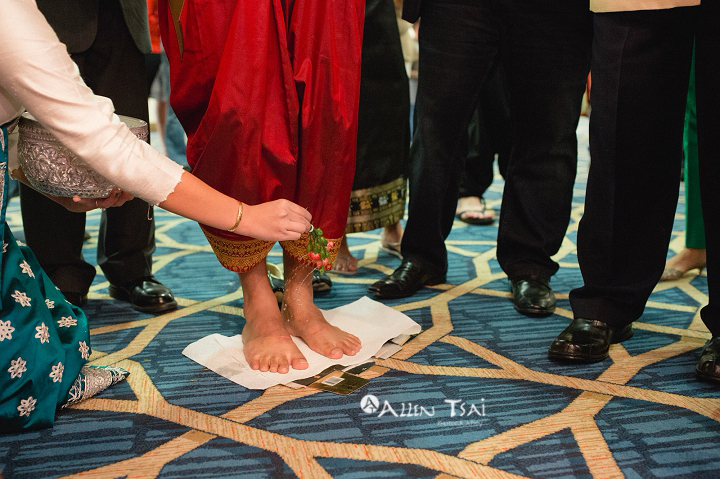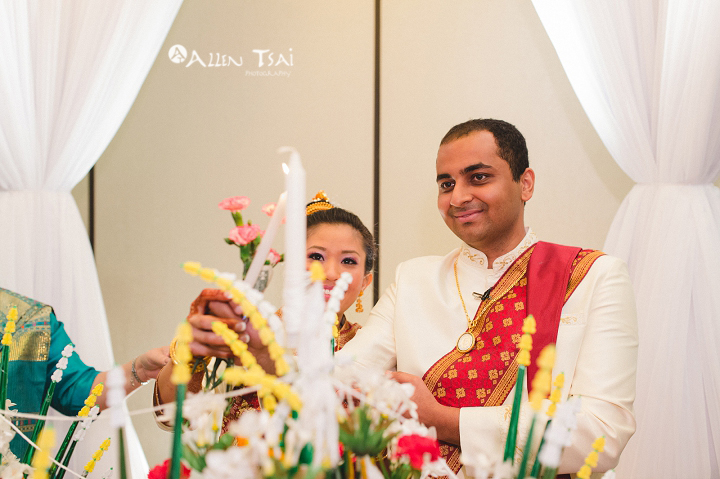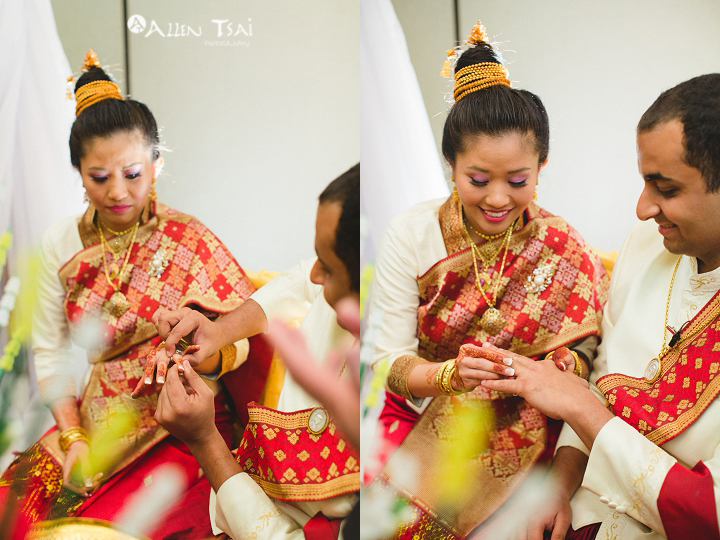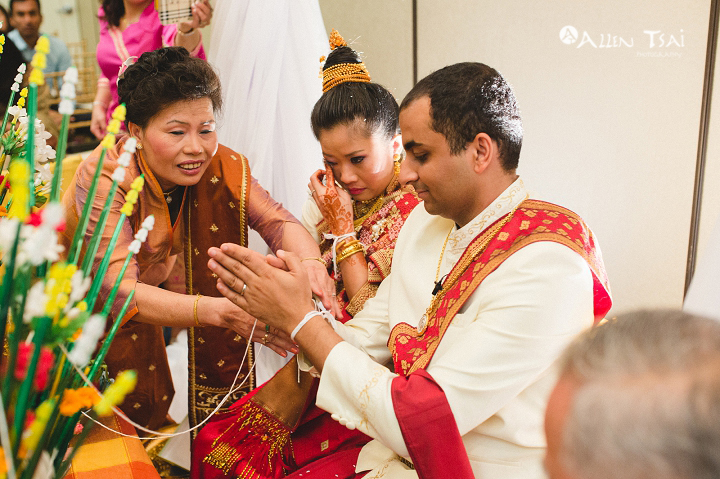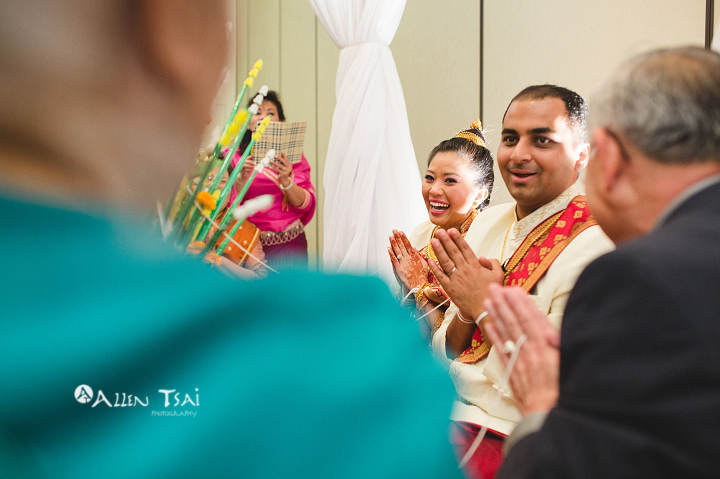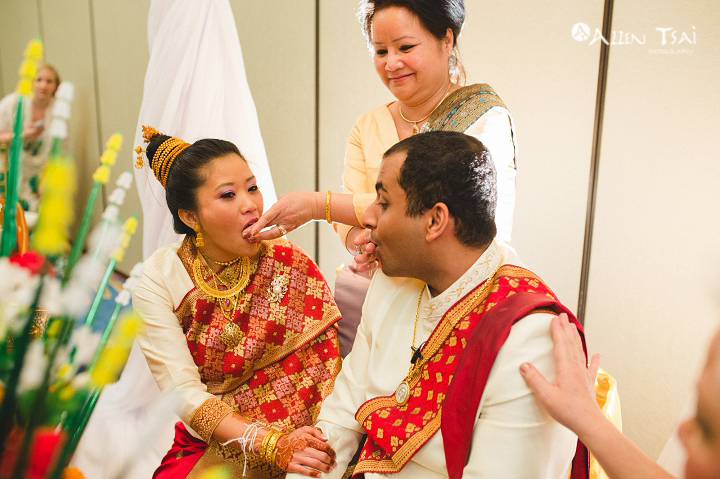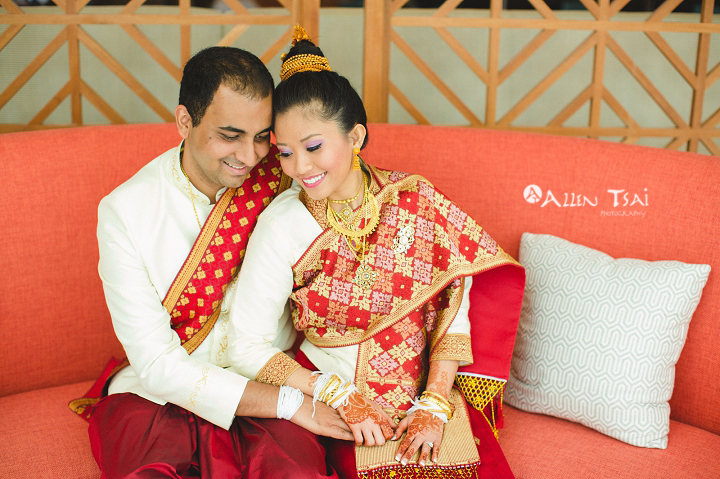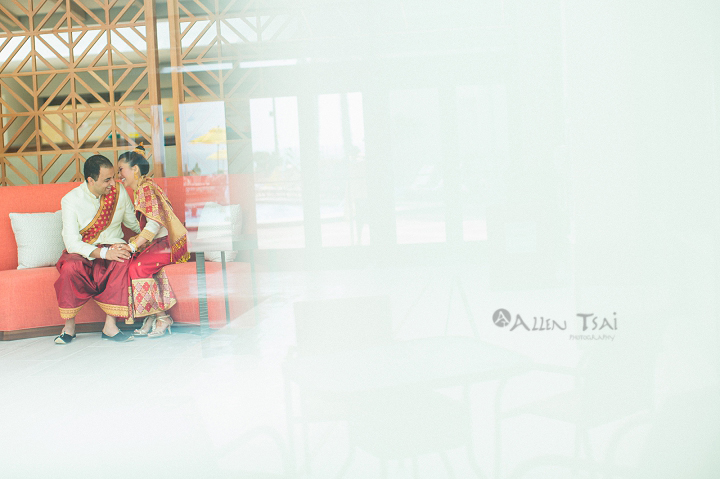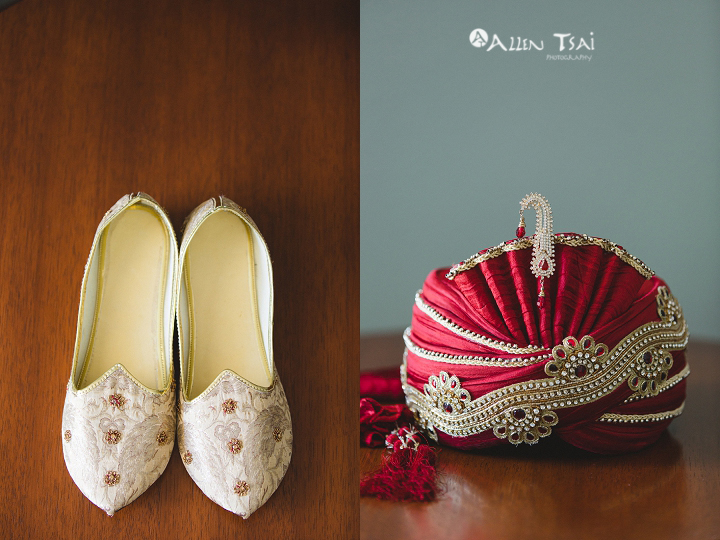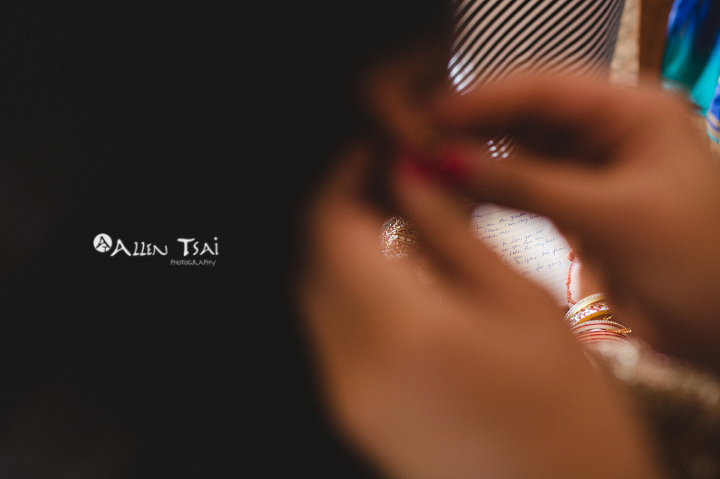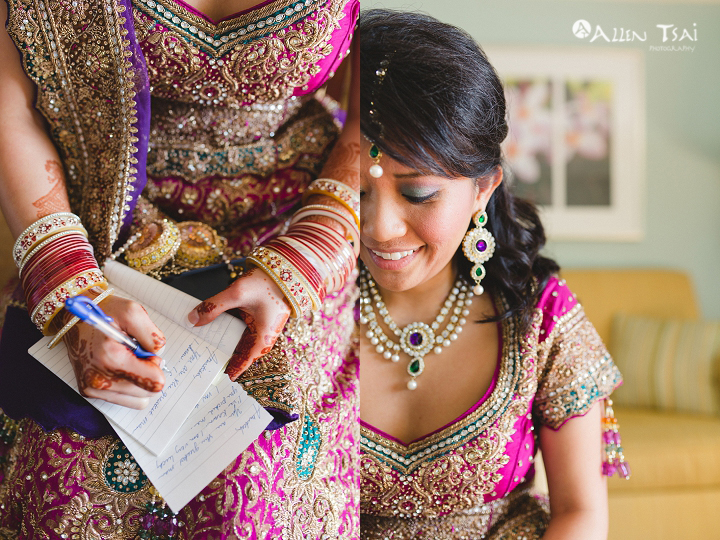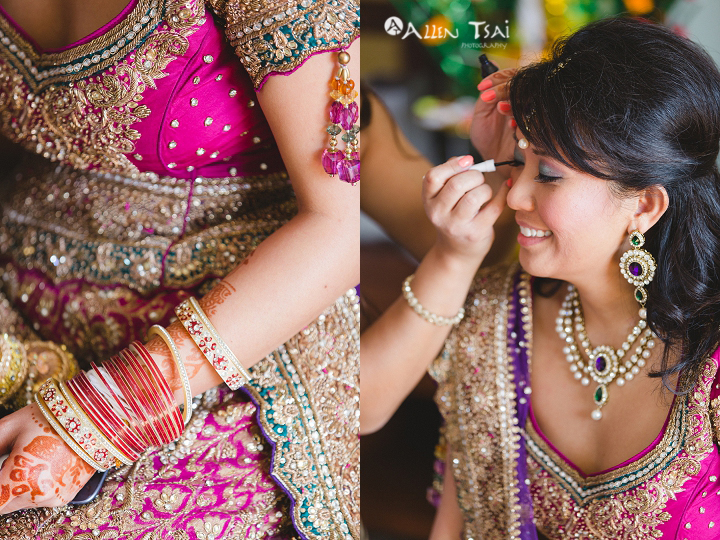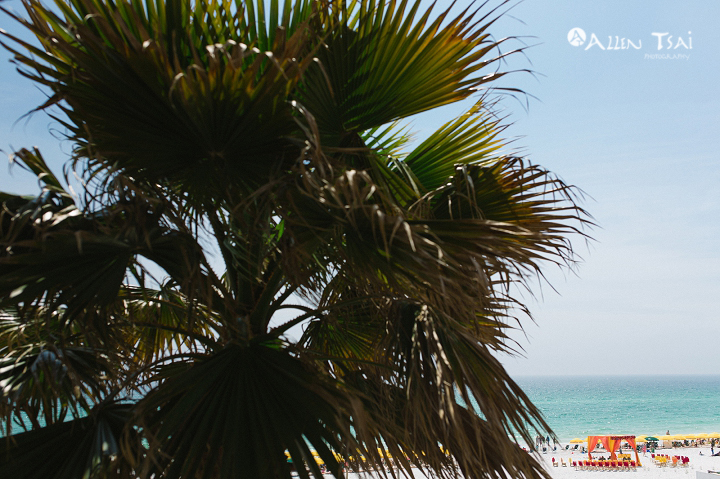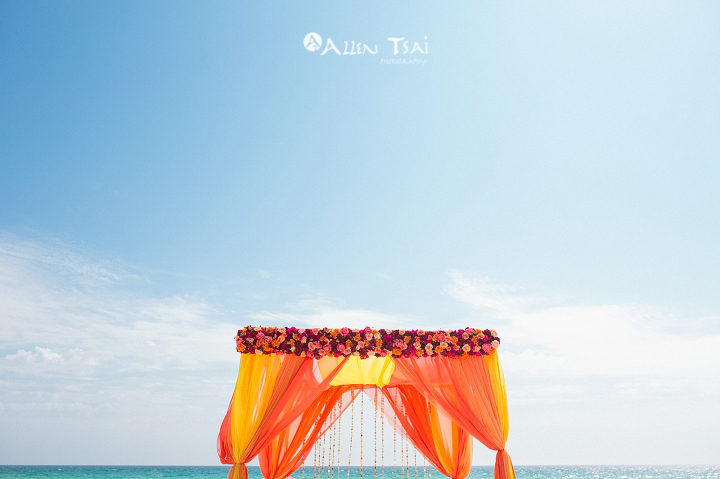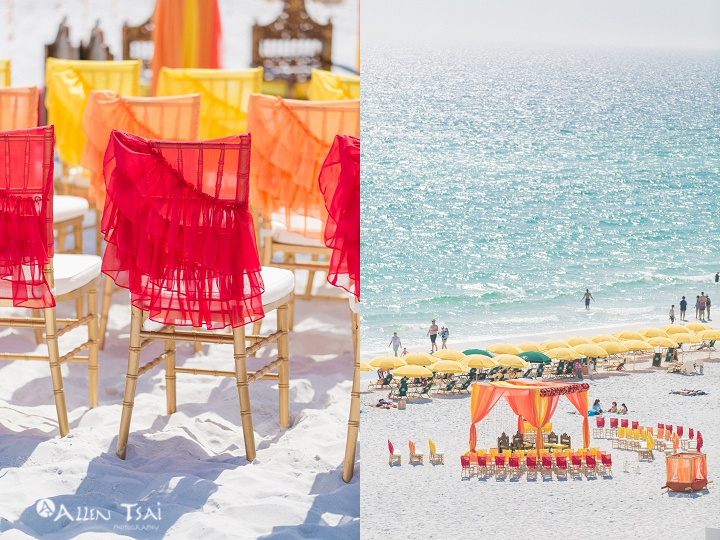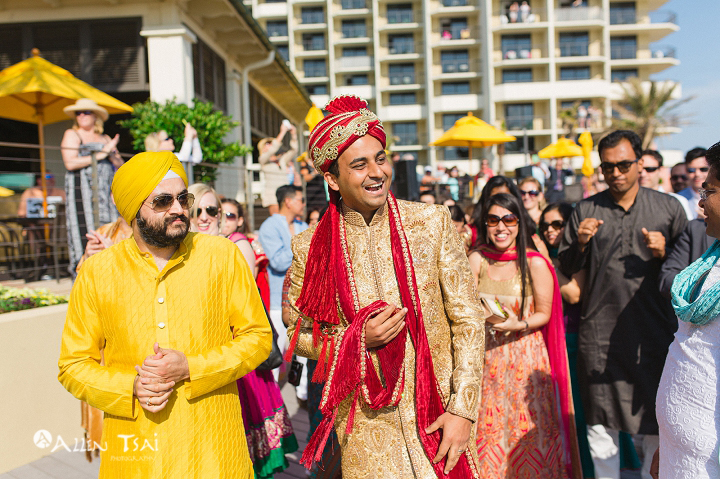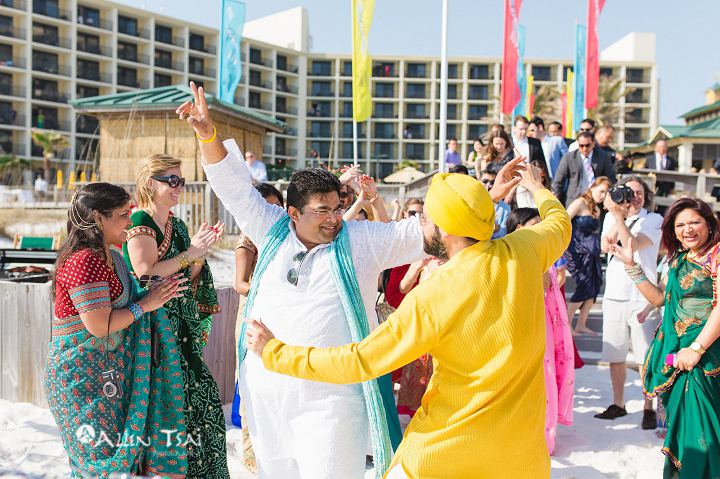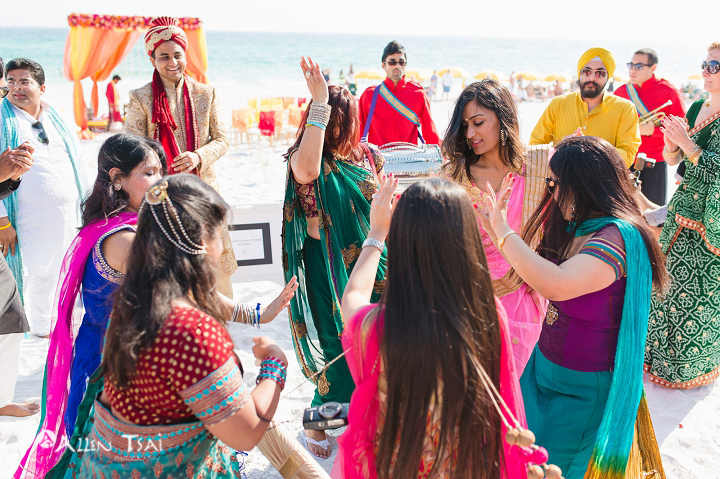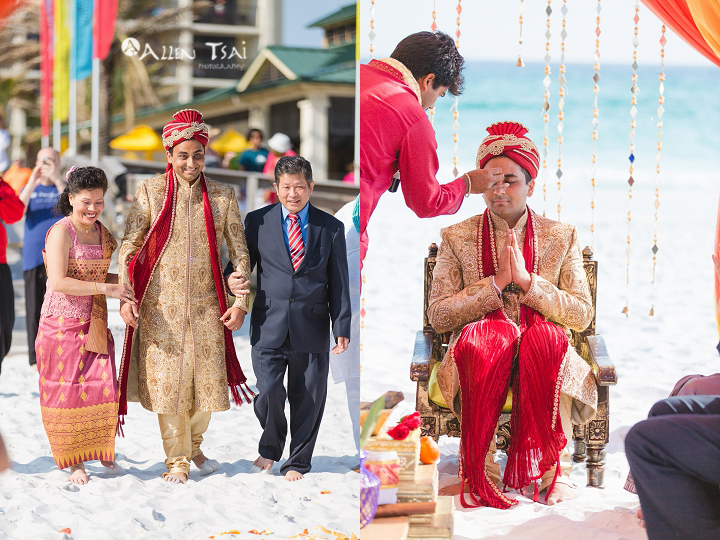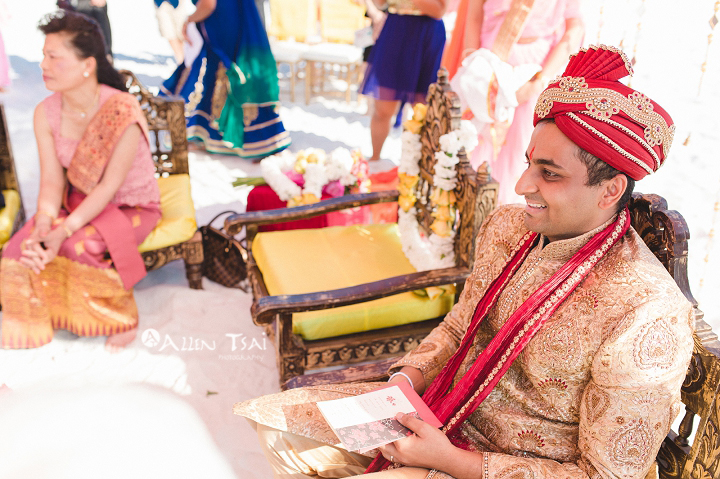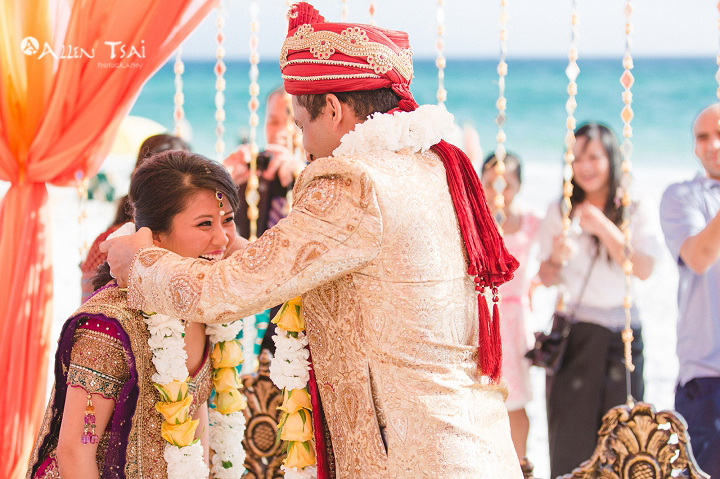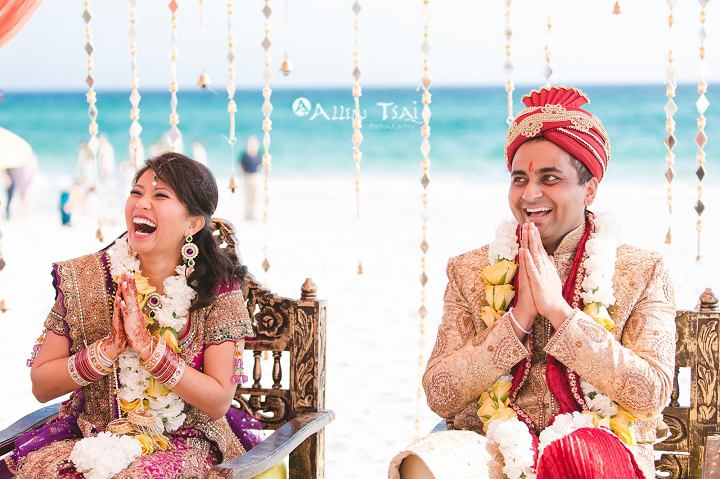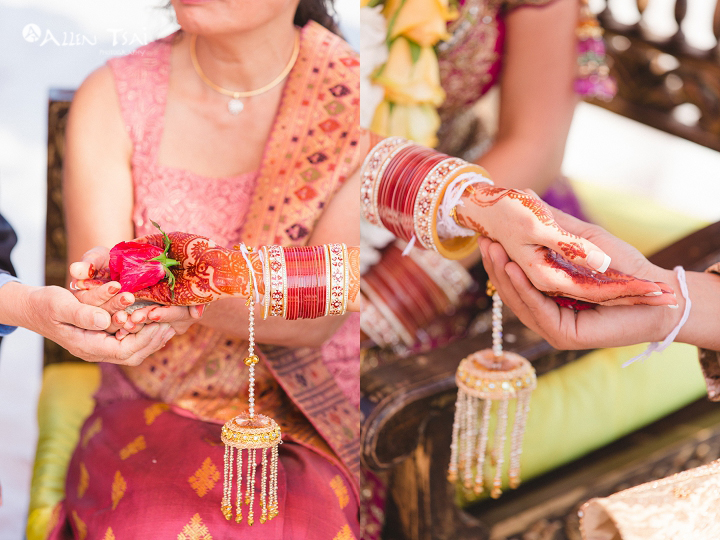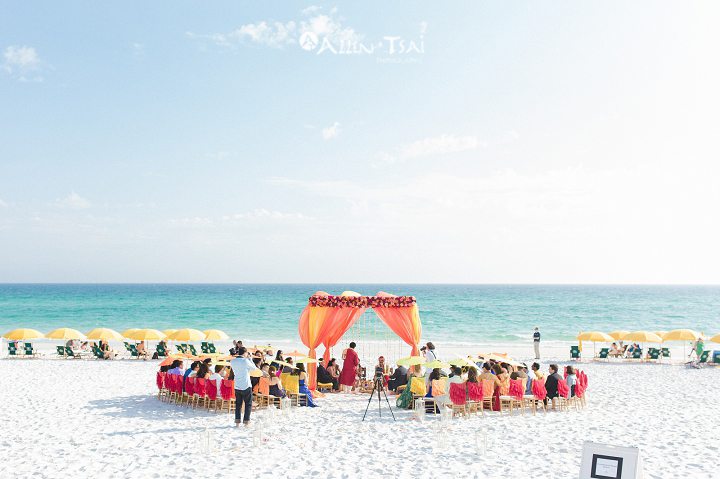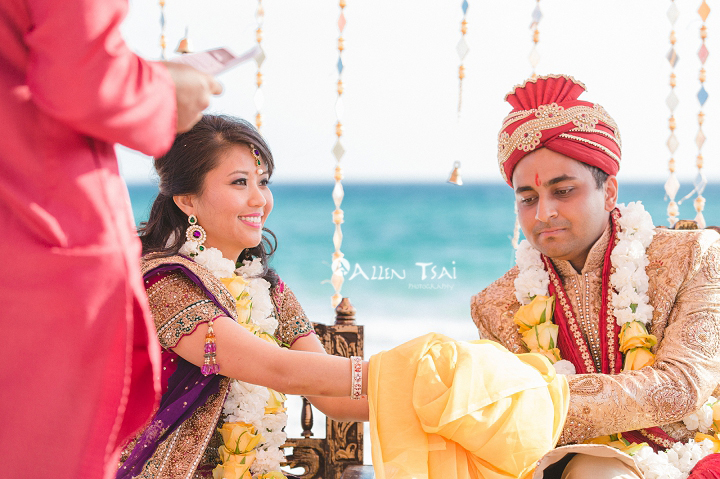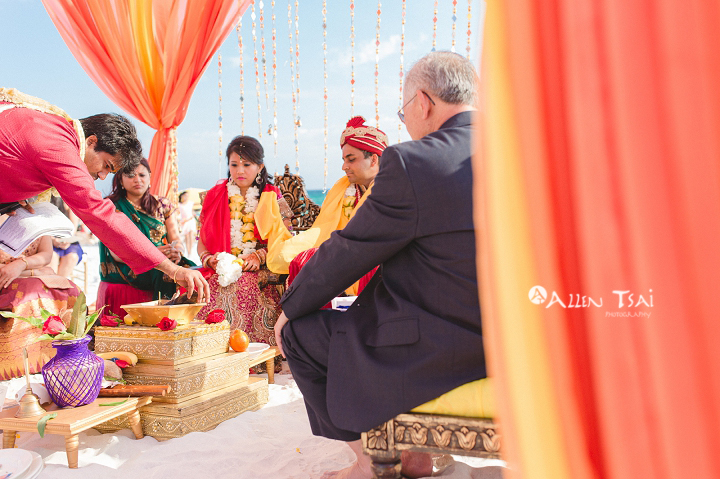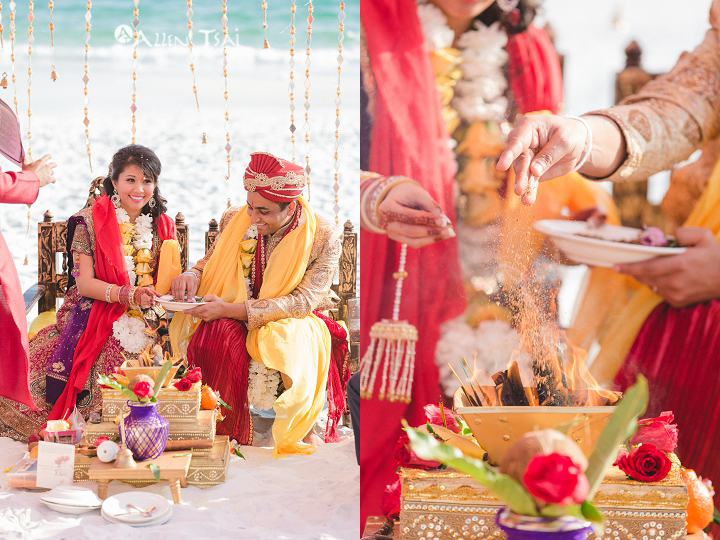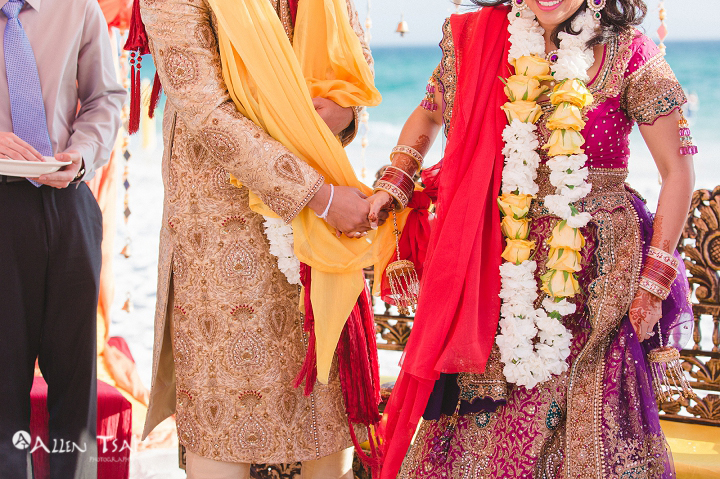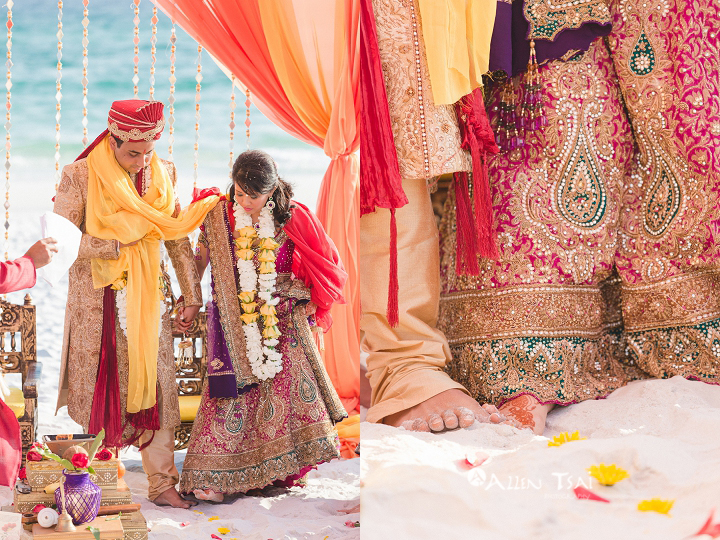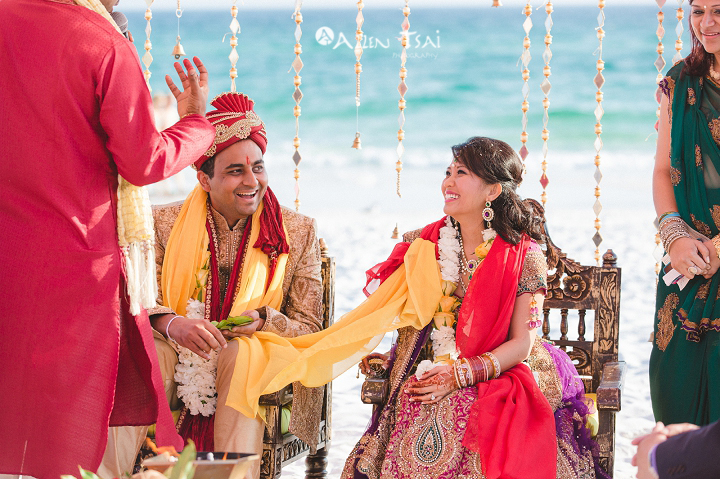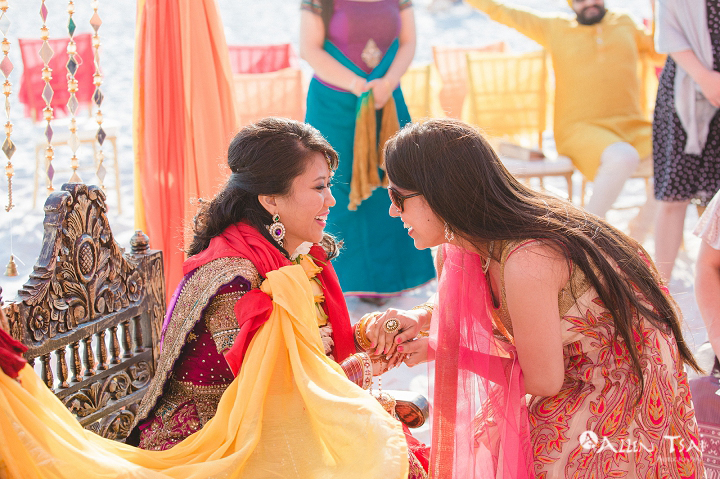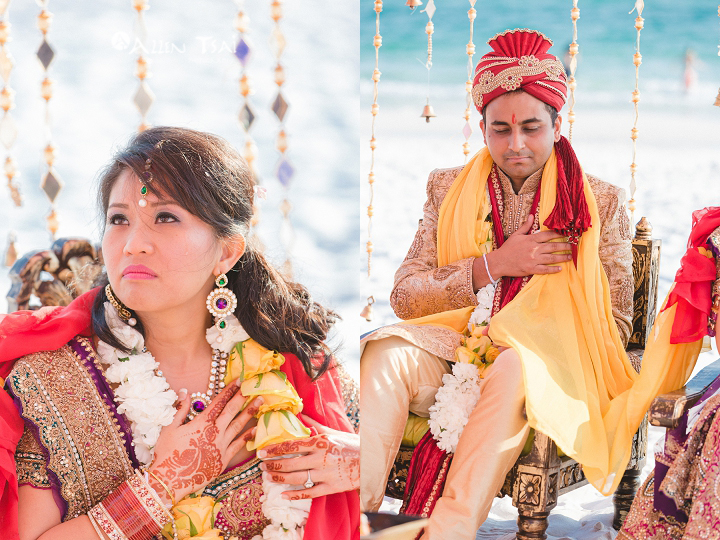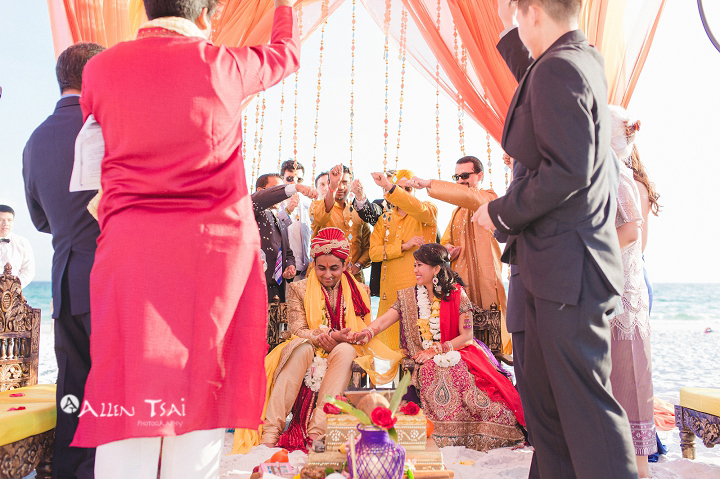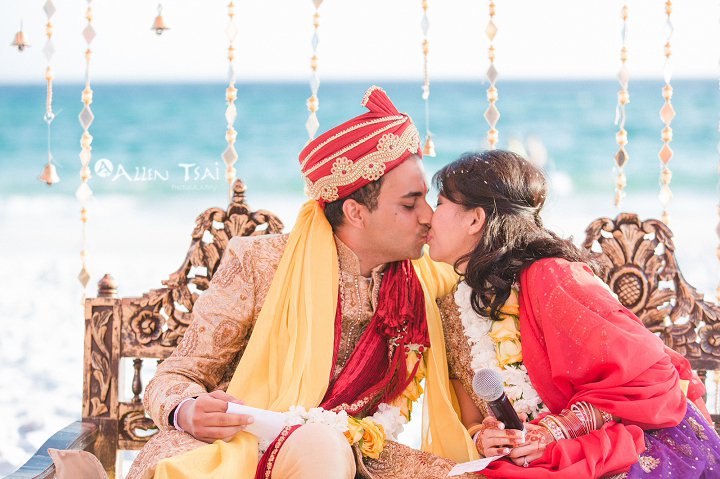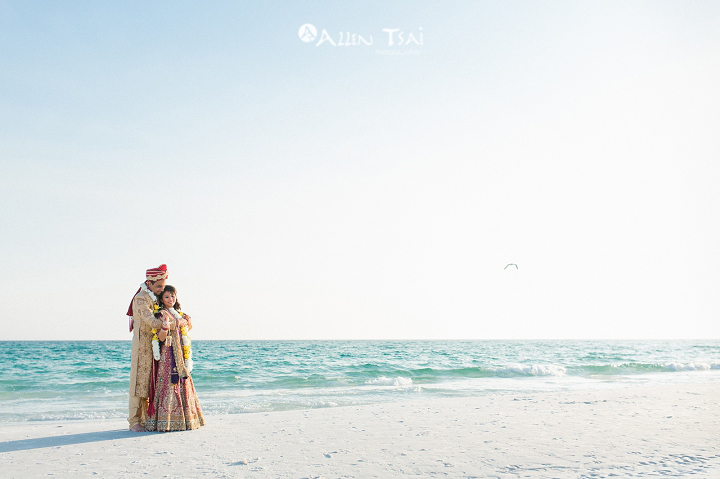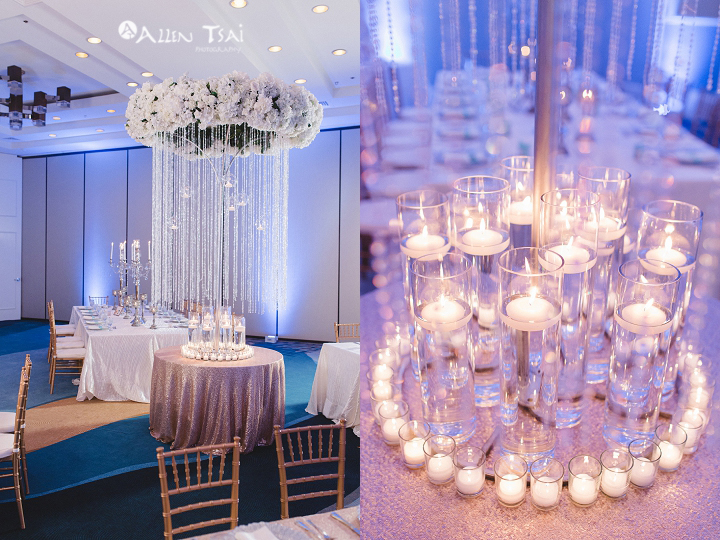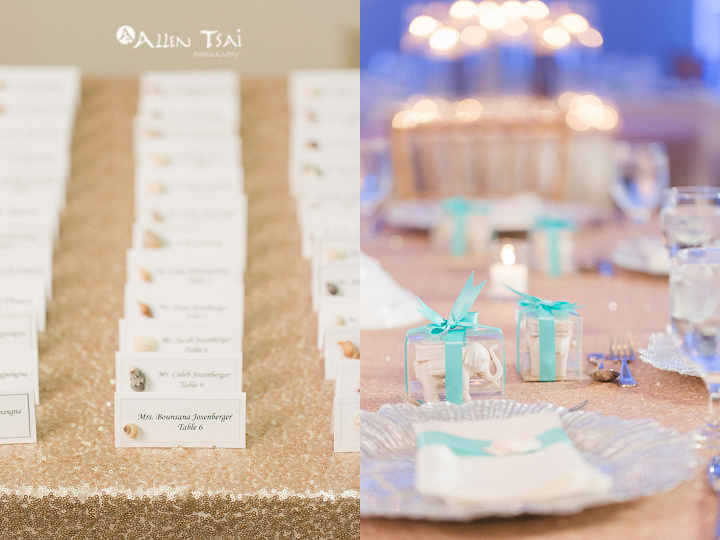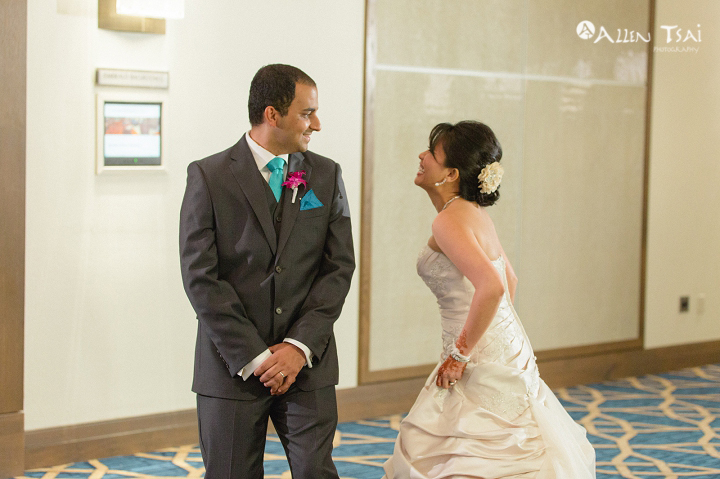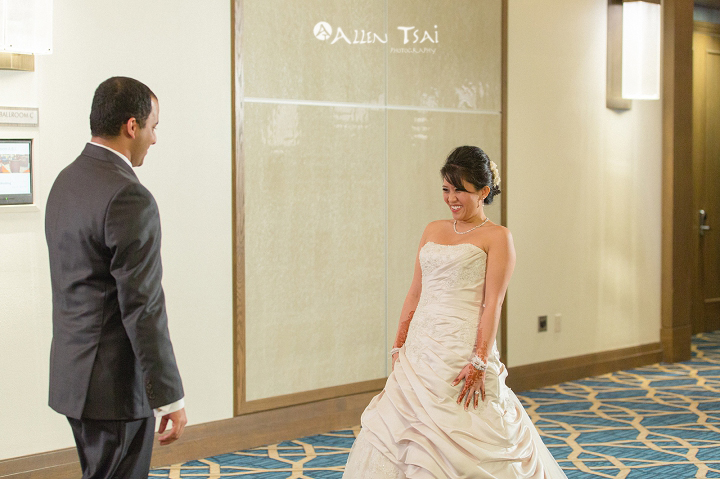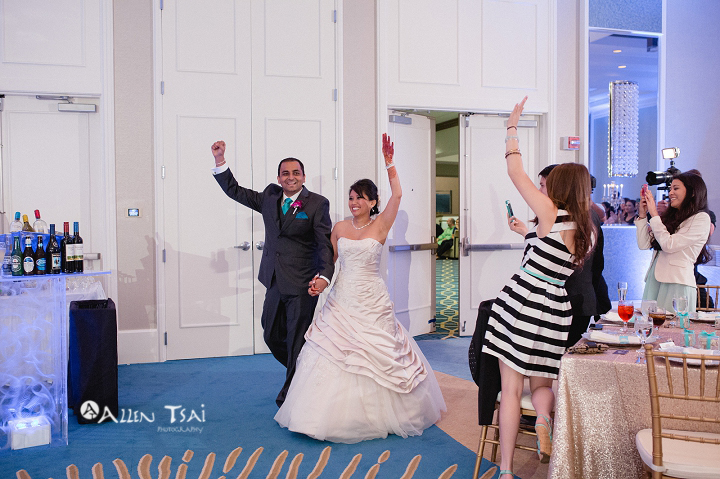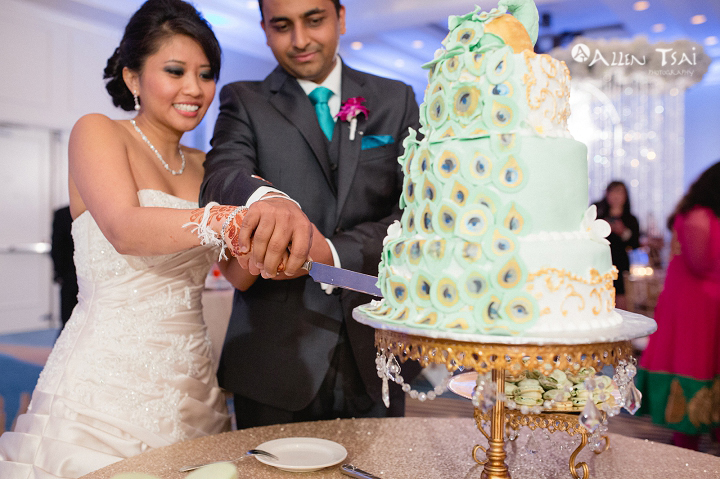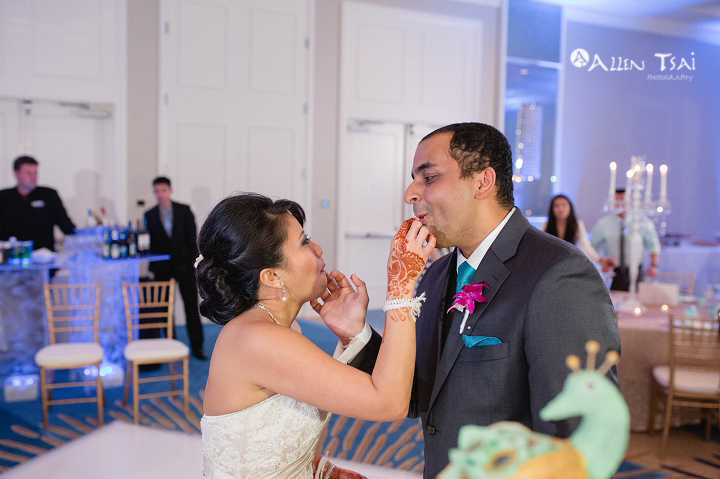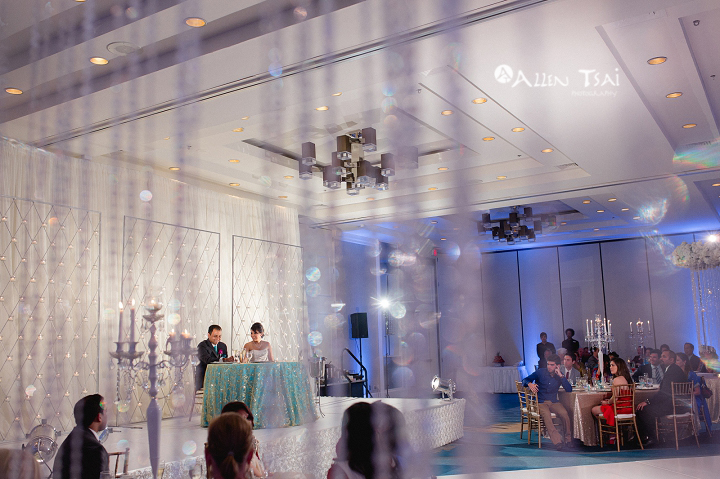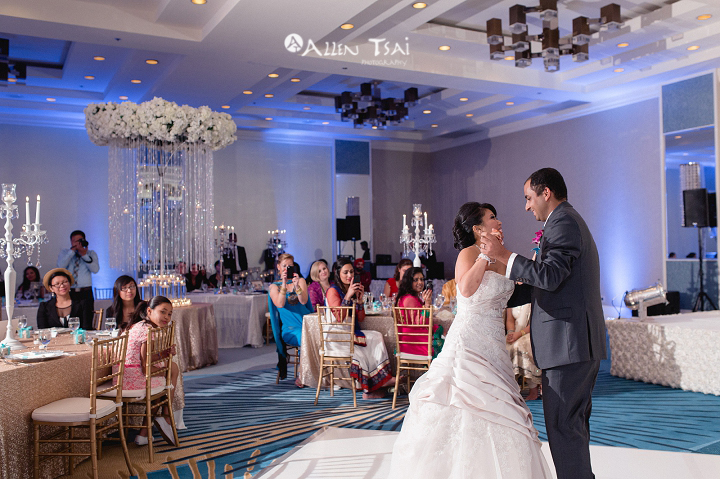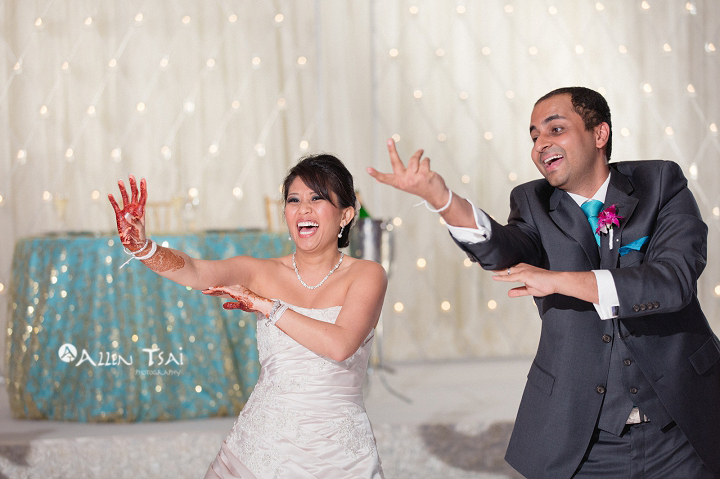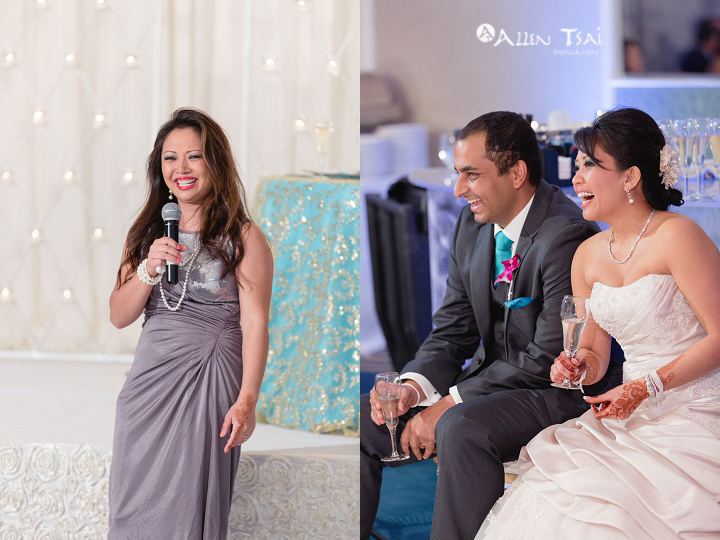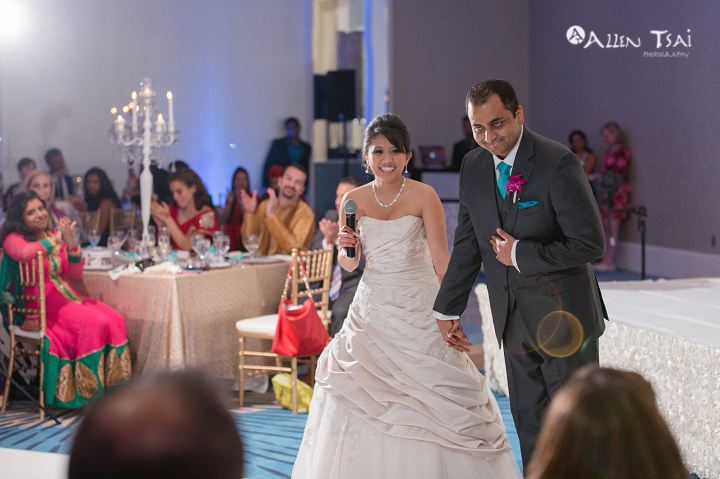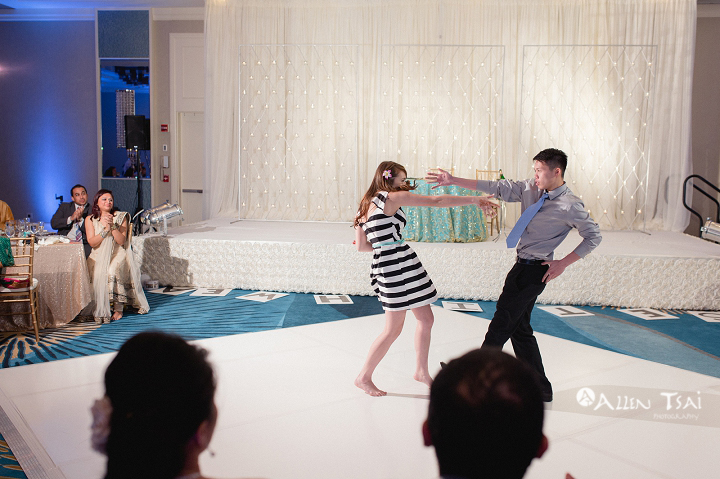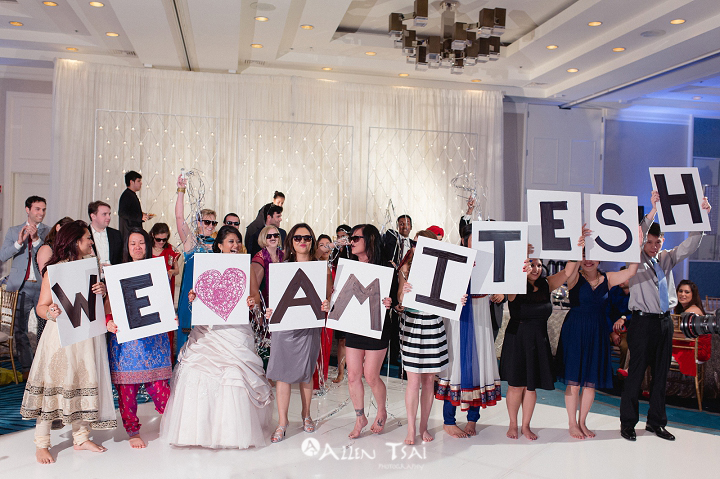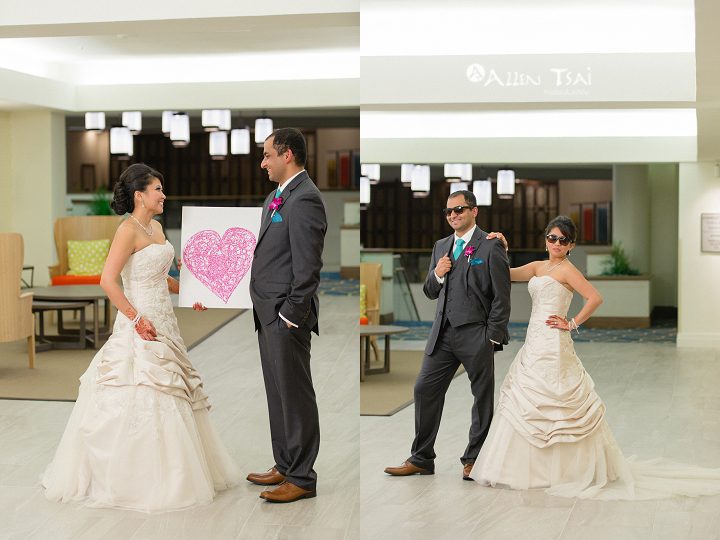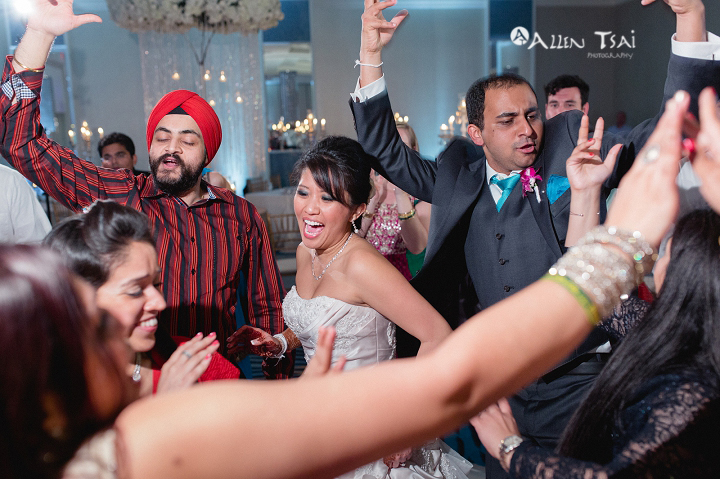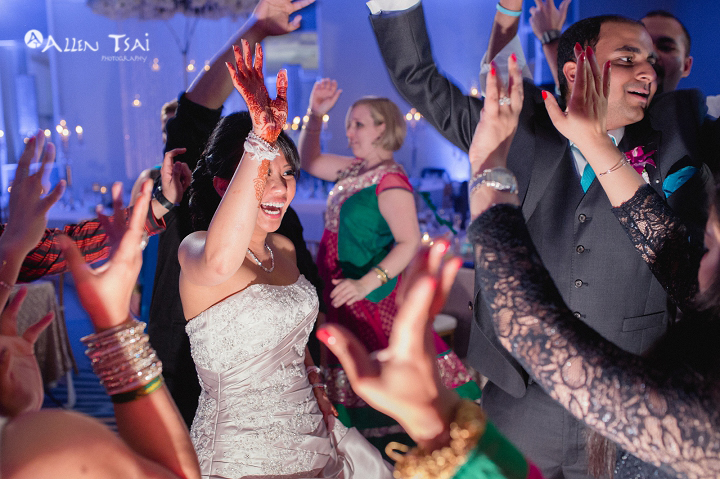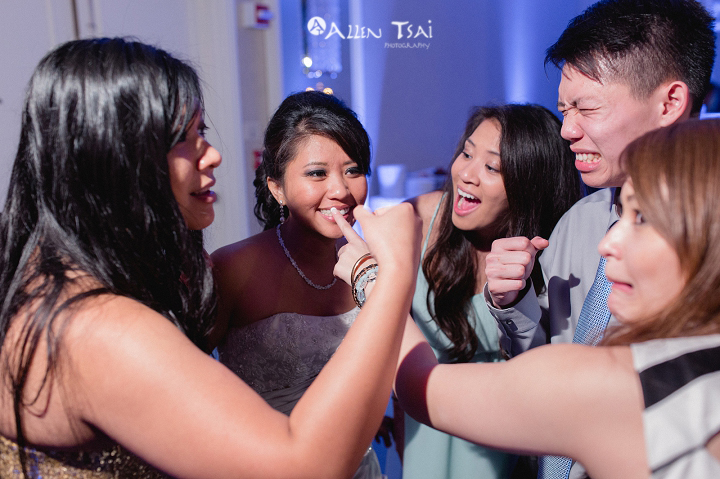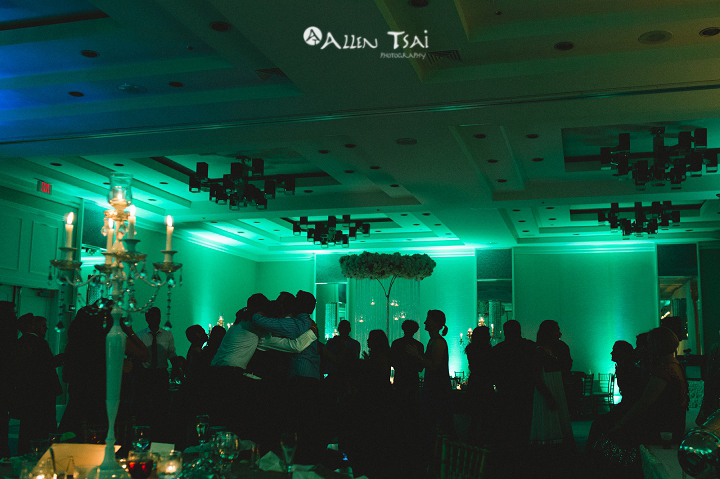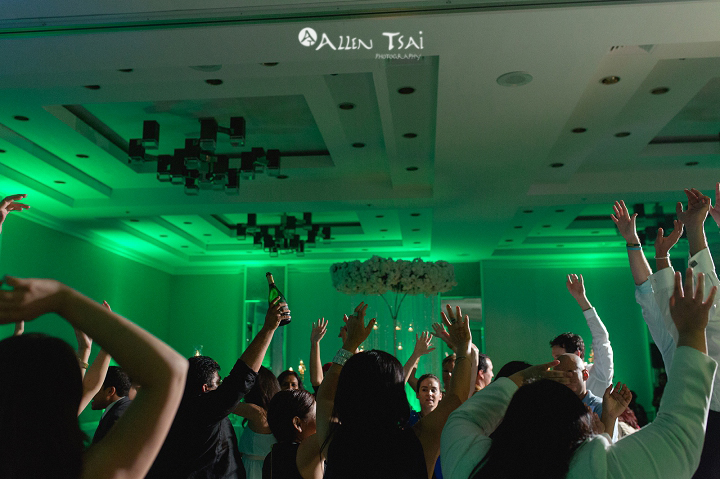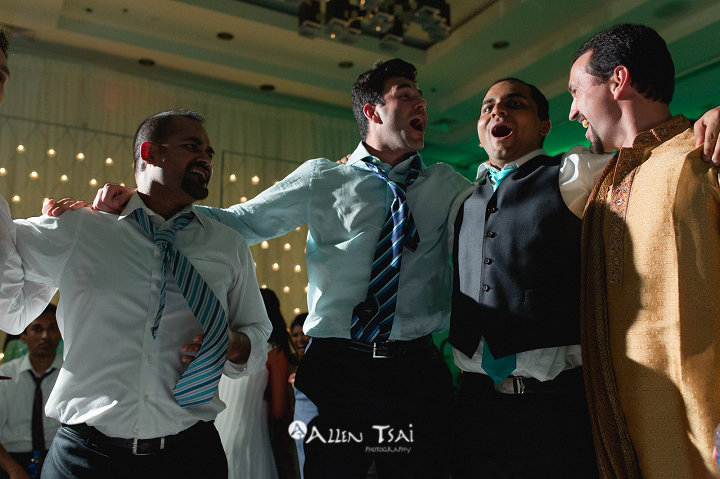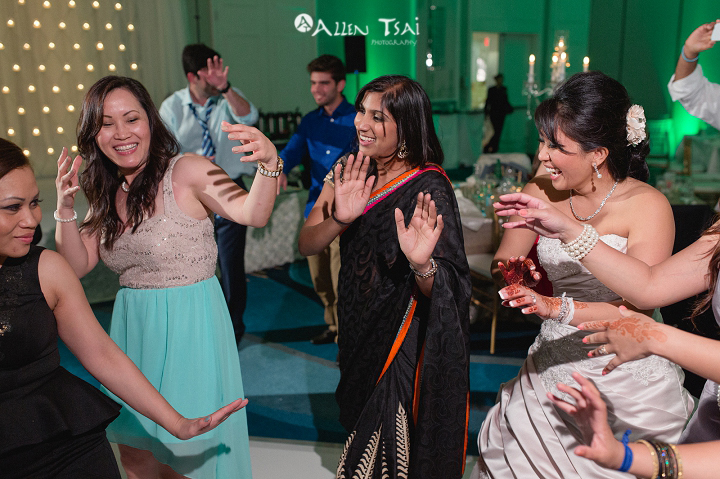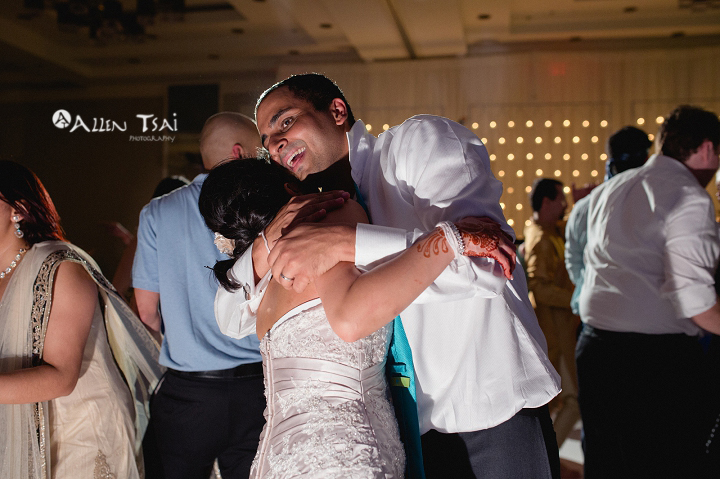 Wedding Planner: K.I. Weddings
Venue:  Hilton Sandestin Beach Golf  Resort & Spa 
Decor: Prashe Decor
Floral: Florals By The Sea
Cinematographer:  AMP Houston
Cake: Nouveau Catering
Band: Bollywood Strings
Barr Mansion Wedding | Austin Wedding Photographer | Sarah+Alex
I've been looking forward to Sarah and Alex's wedding for a very long time and I'm so excited to share their wedding images!  Not only are they some of the sweetest people ever, Austin is just such an amazing city with so many gorgeous venues and character.  Sarah's dress is stunning and looks so perfect on her!  Their Catholic ceremony was at the beautiful Saint Mary Cathedral in downtown Austin.  Alex shedding tears when he first saw Sarah was definitely one of my favorite moments of the day.  Sarah and Alex's reception was at the breathtaking Barr Mansion, which happens to be the nation's first certified organic events facility, so needless to say, the food was beyond delicious and healthy!  Barr mansion really has it all, vintage building up front, picturesque outdoor landscapes, and a rustic but modern building in the back.  The cocktail hour was under the beautiful pecan tree, with their signature cocktail "The Watson" being served, named after their beloved Greyhound.  Sarah and Alex also designed their own seating chart with a crafted chalkboard.  Loved the " I Met My Match" detail, and I knew we had to get a cool cigar shot!  Hope you enjoy these photos!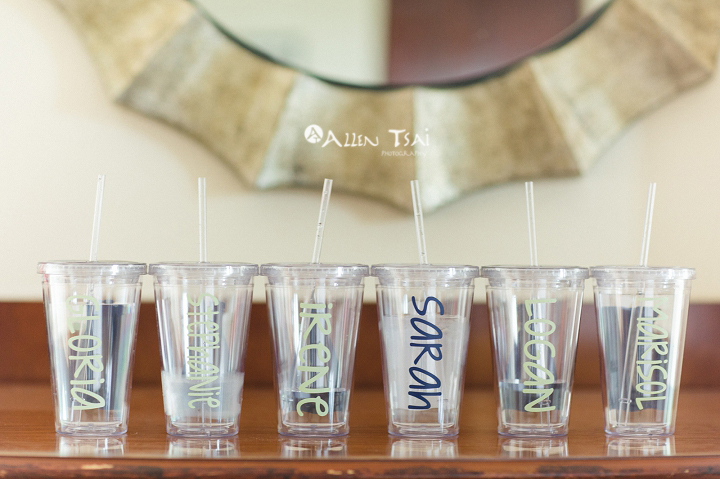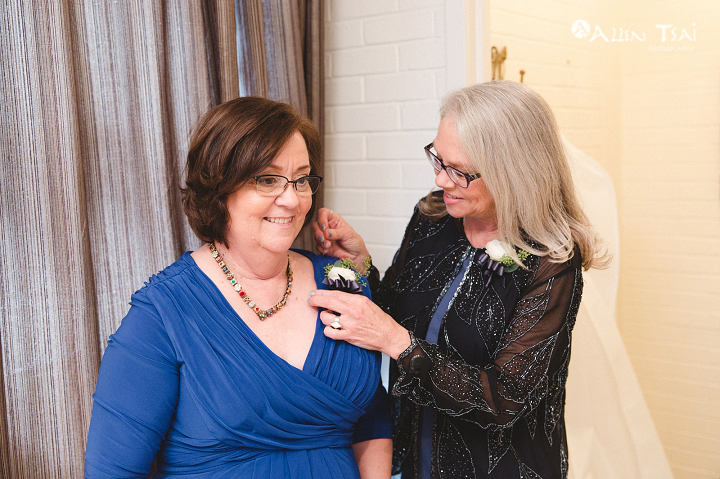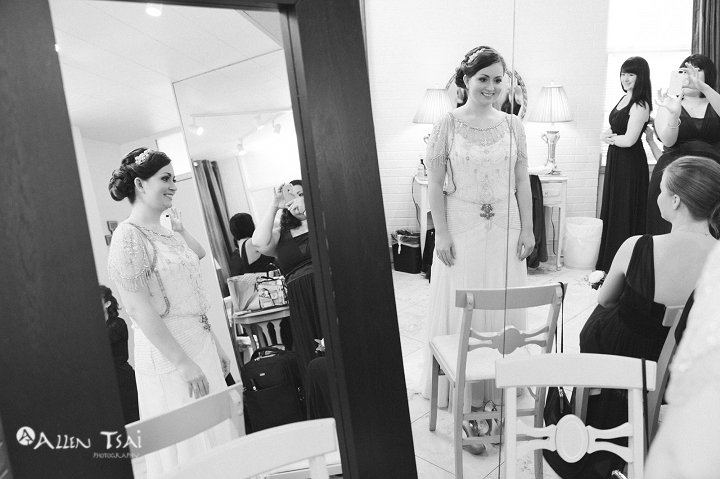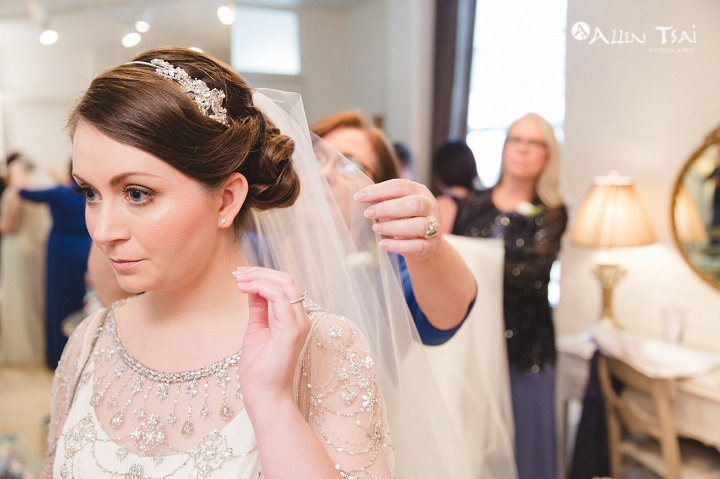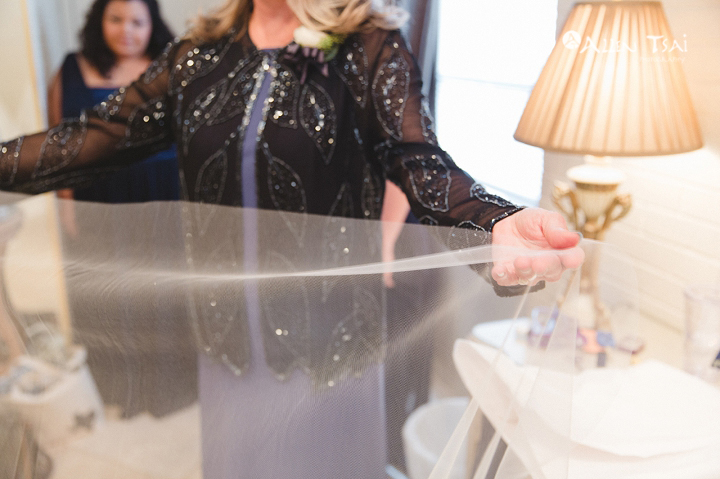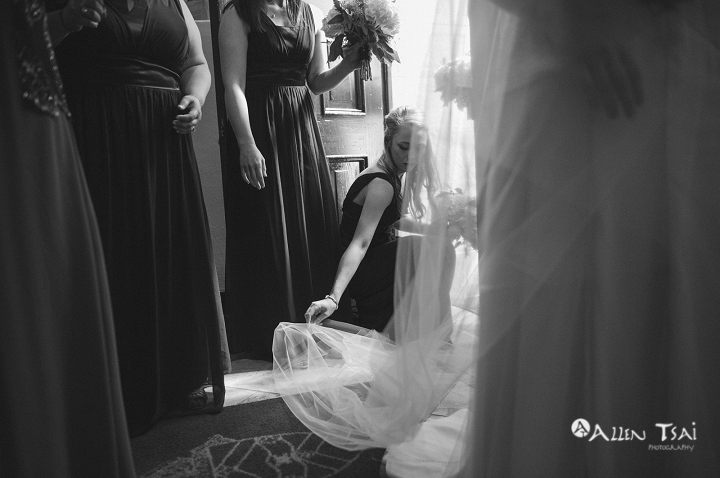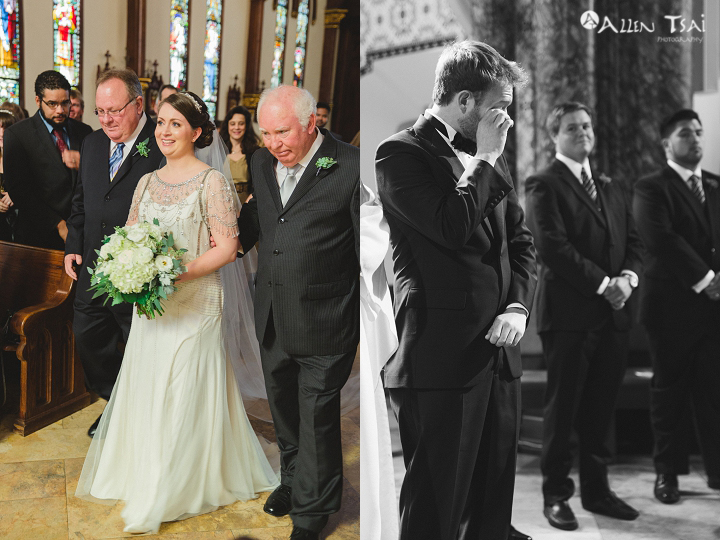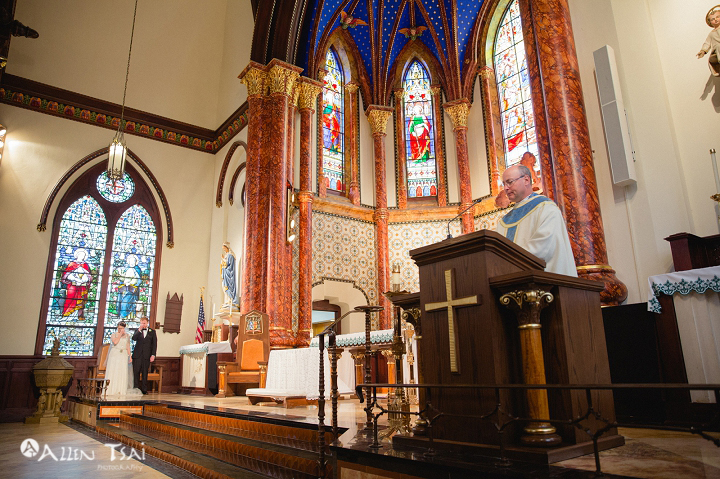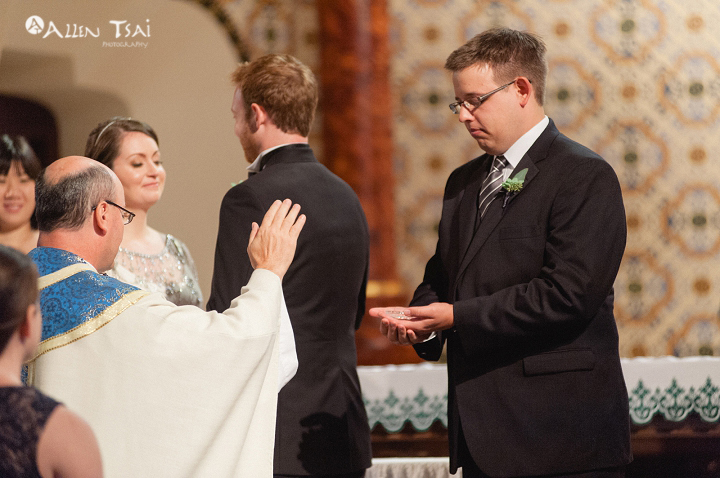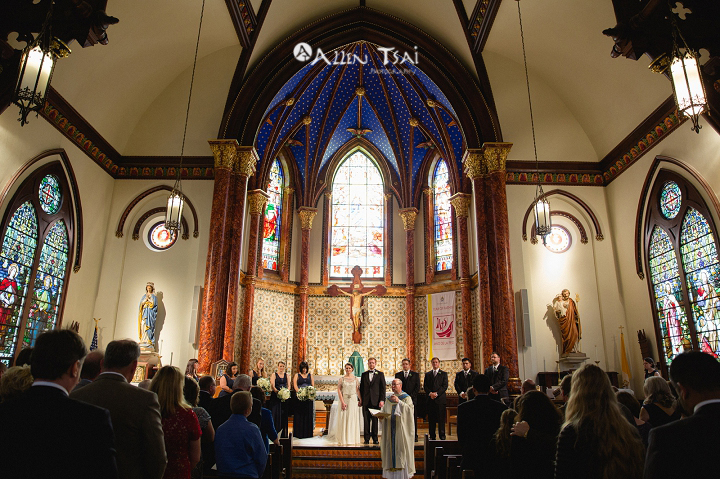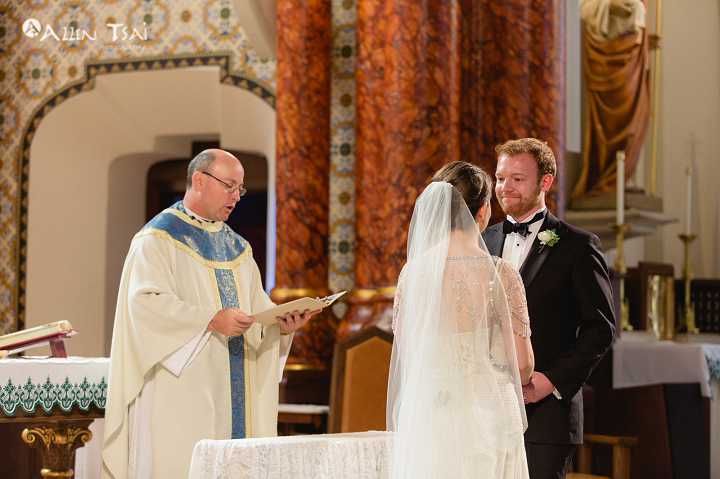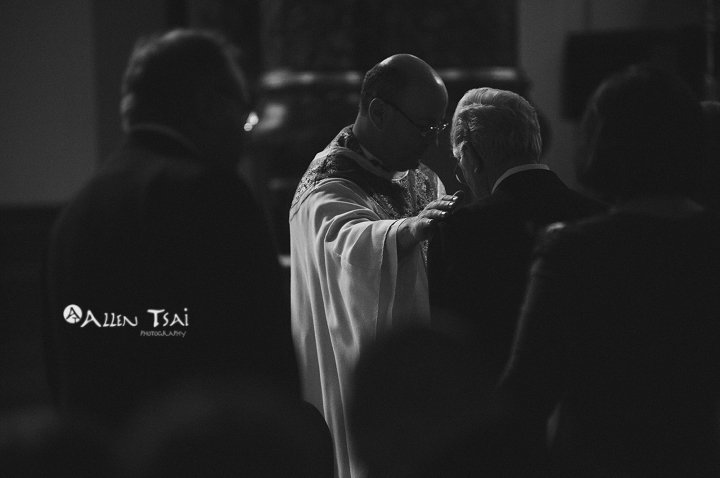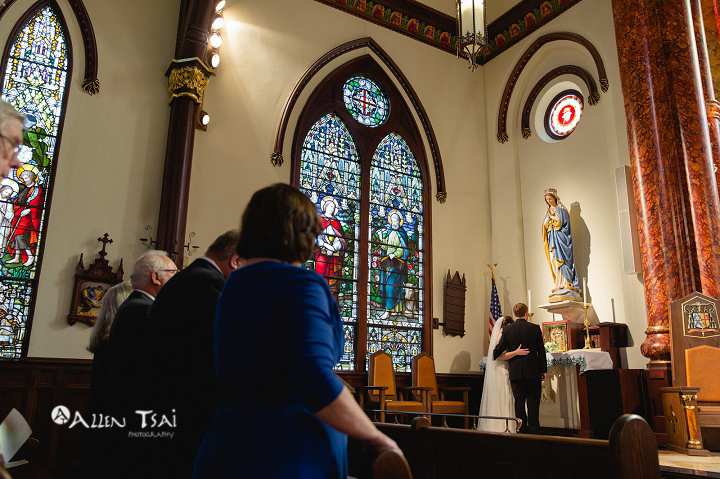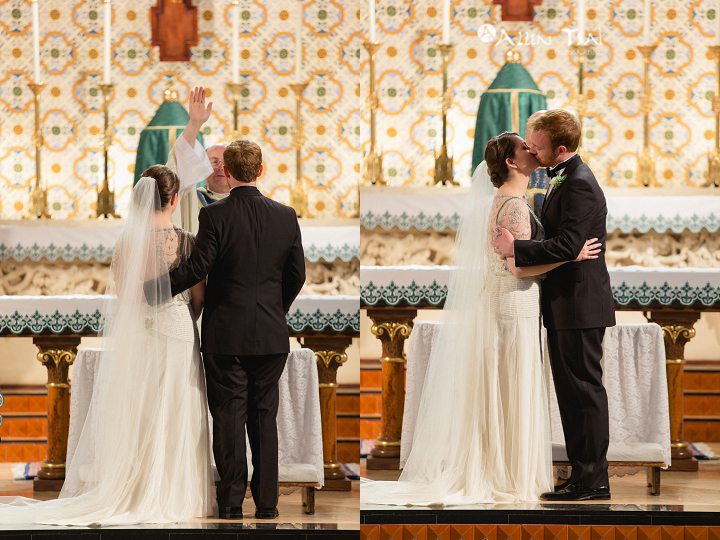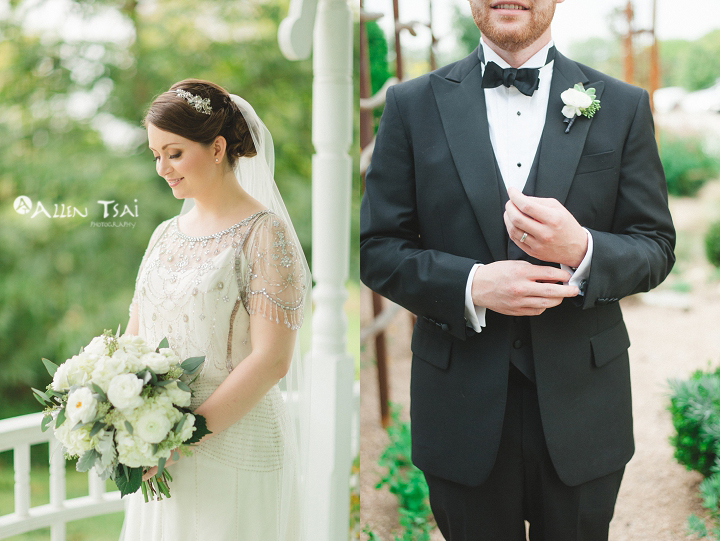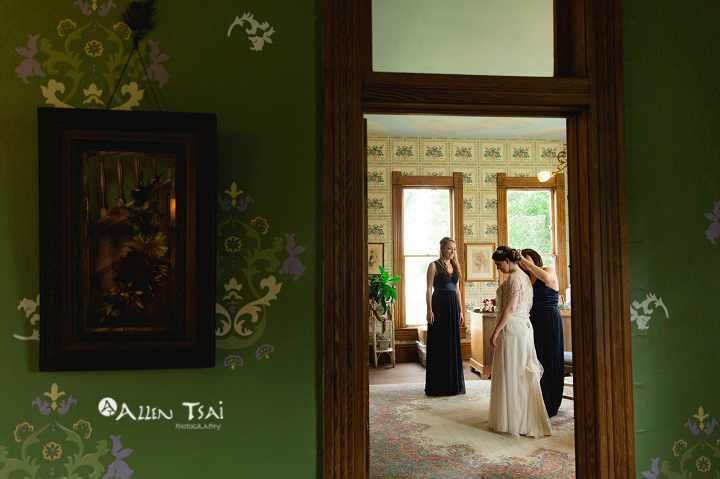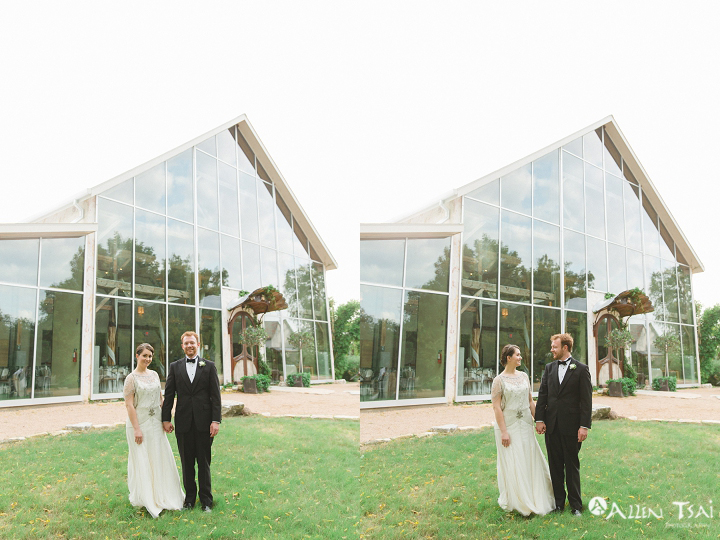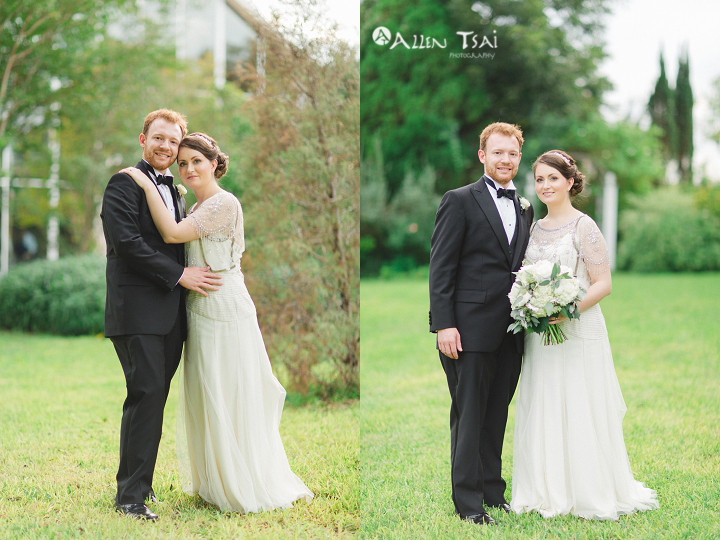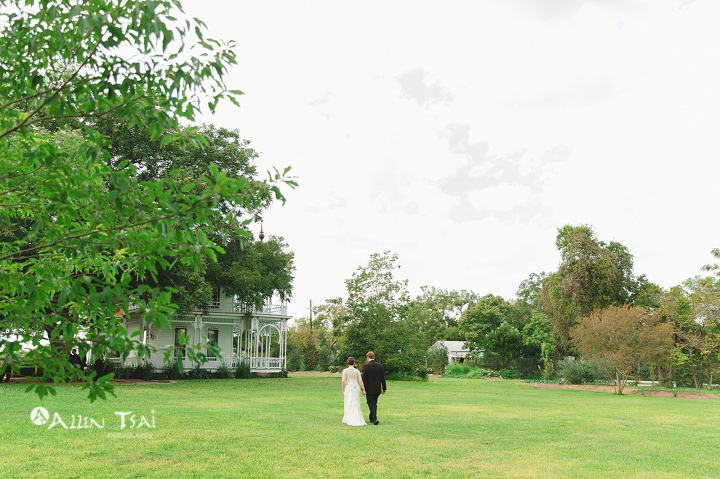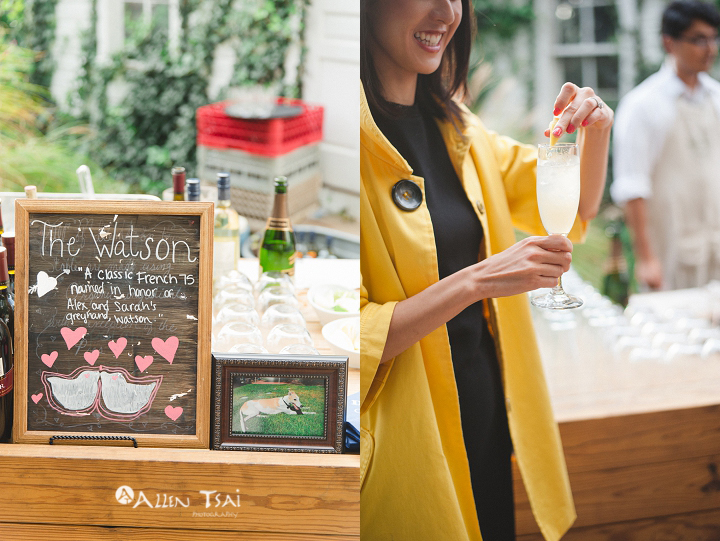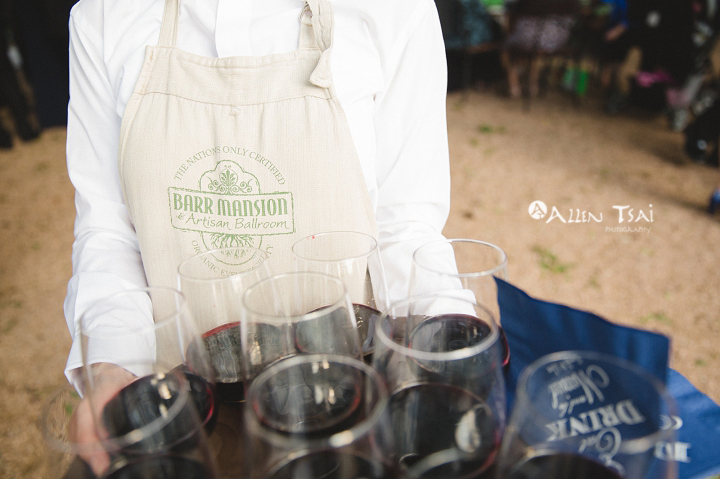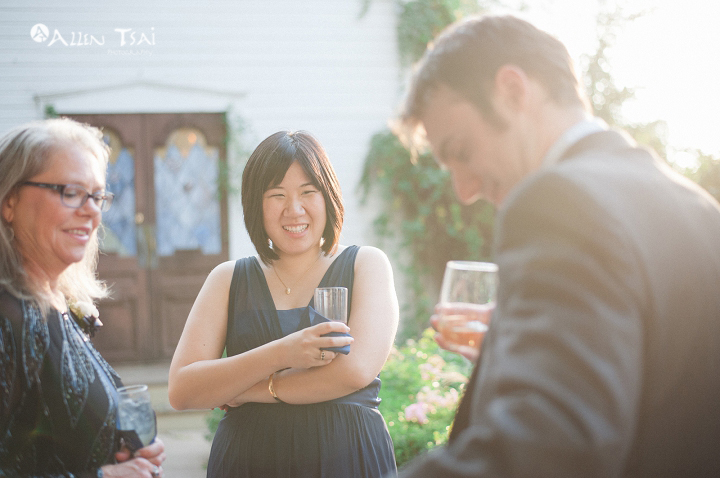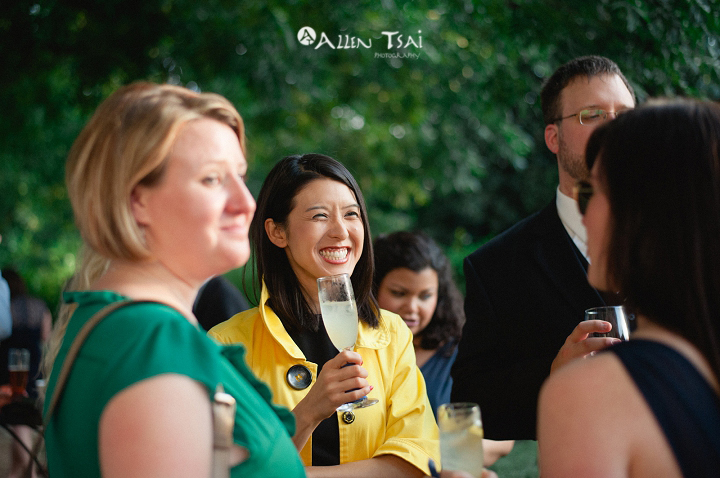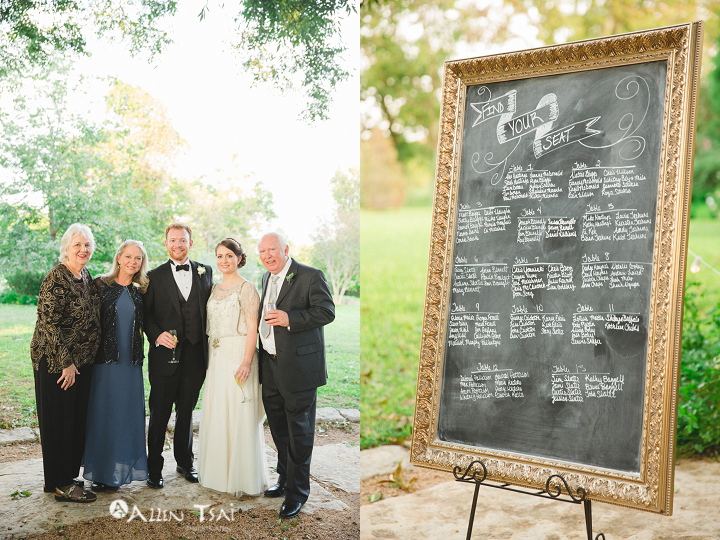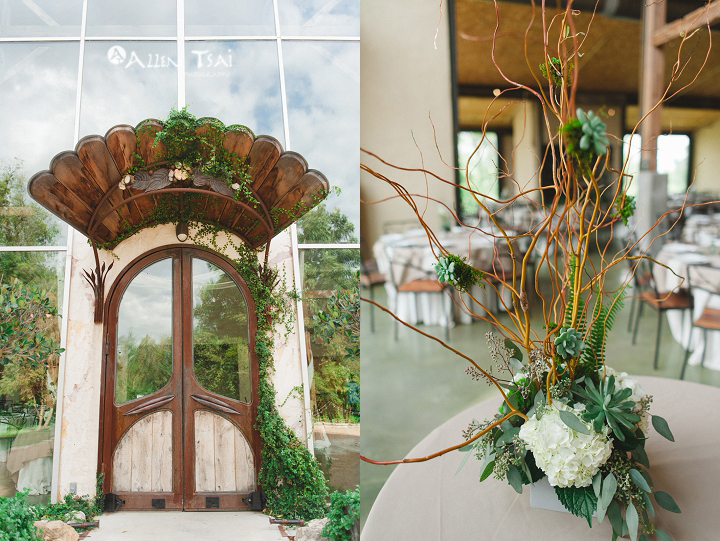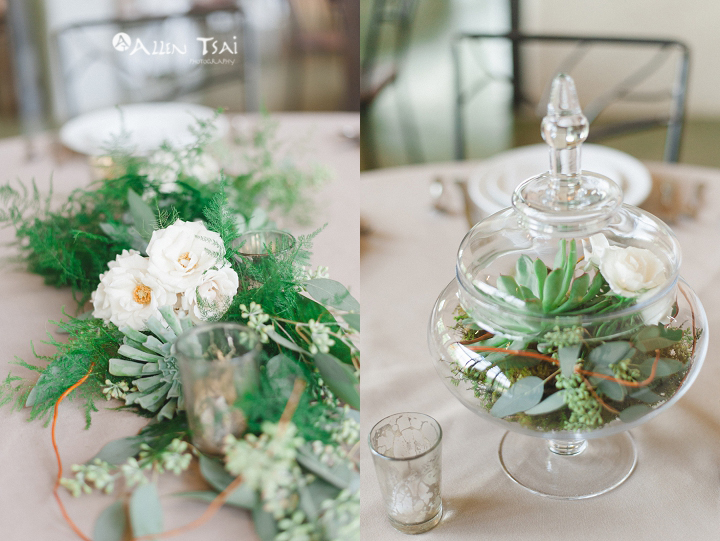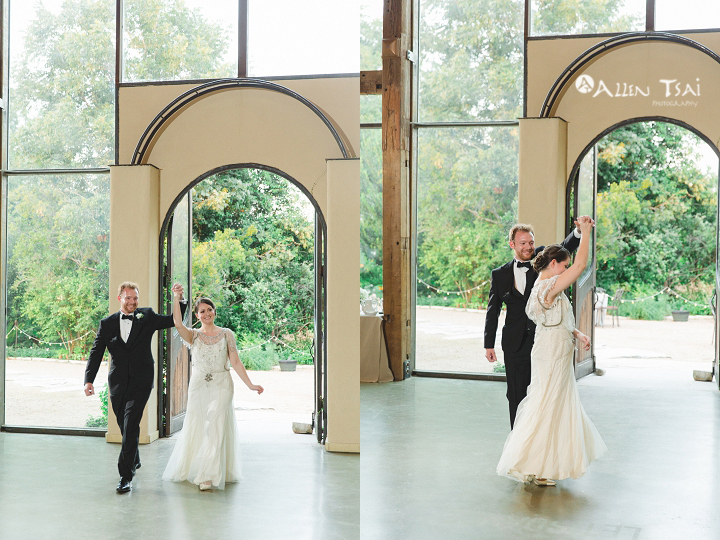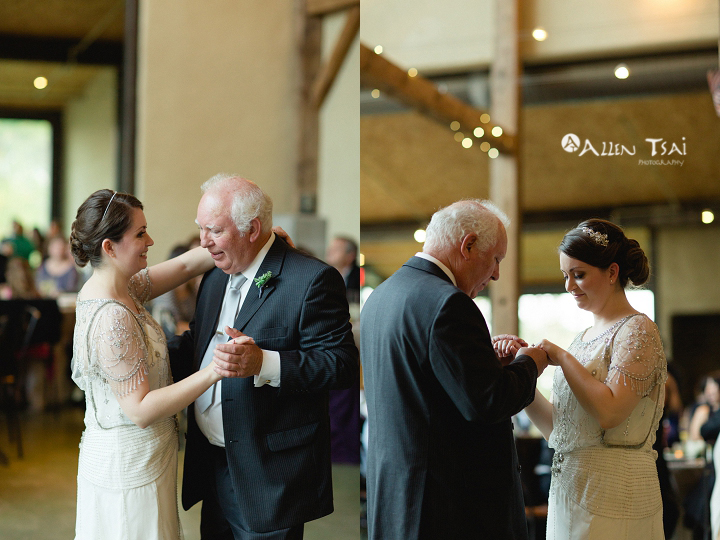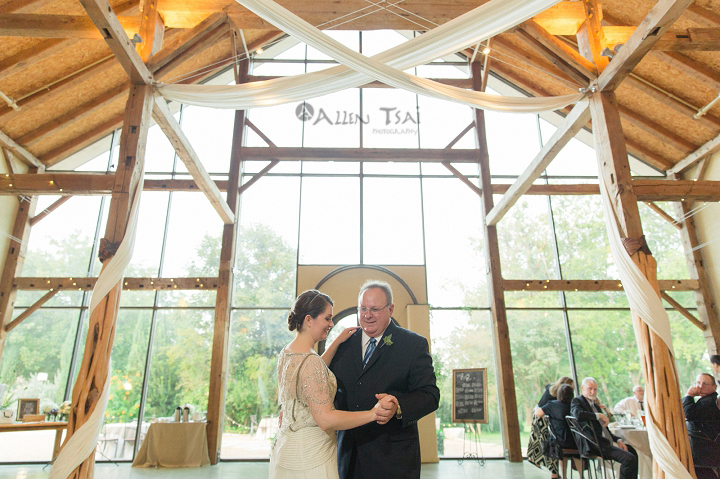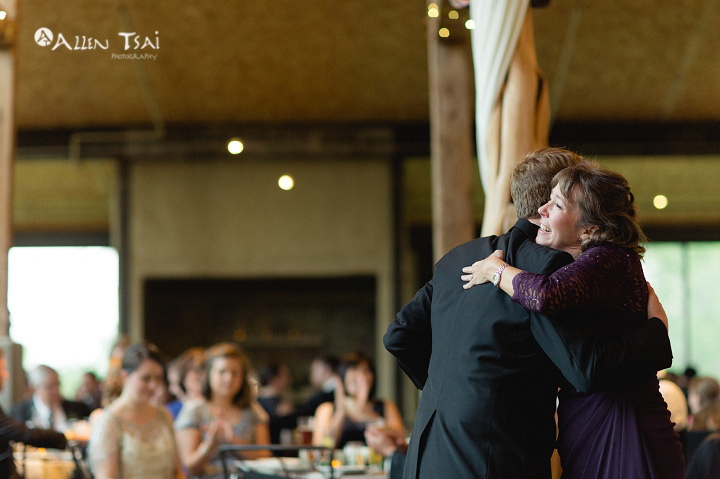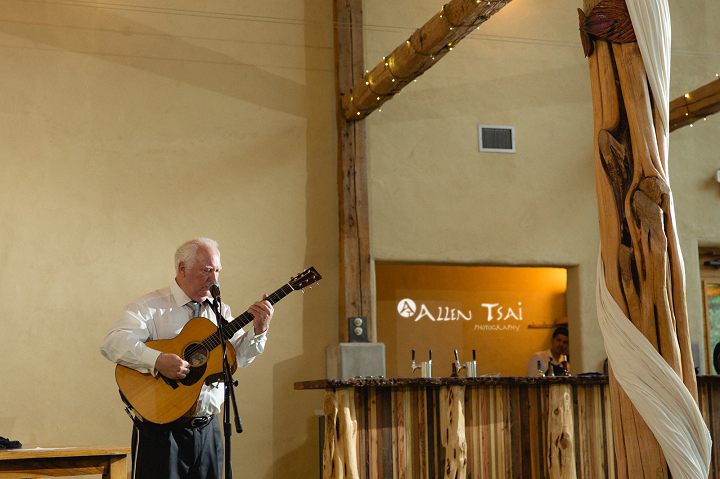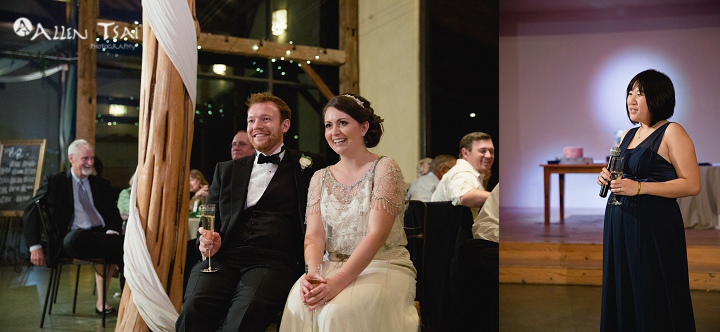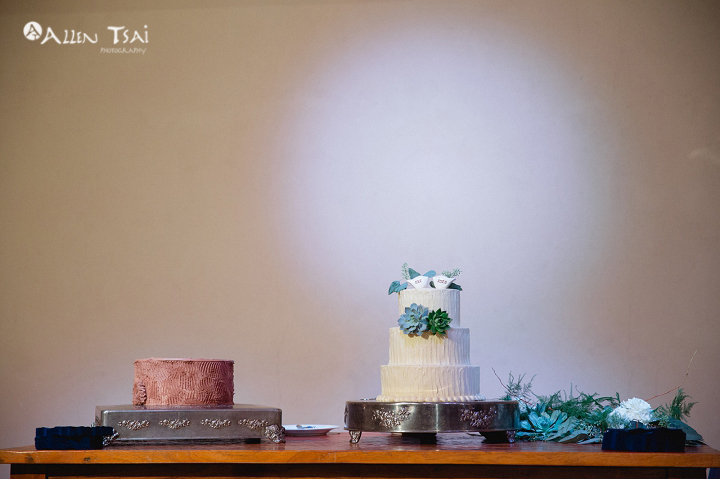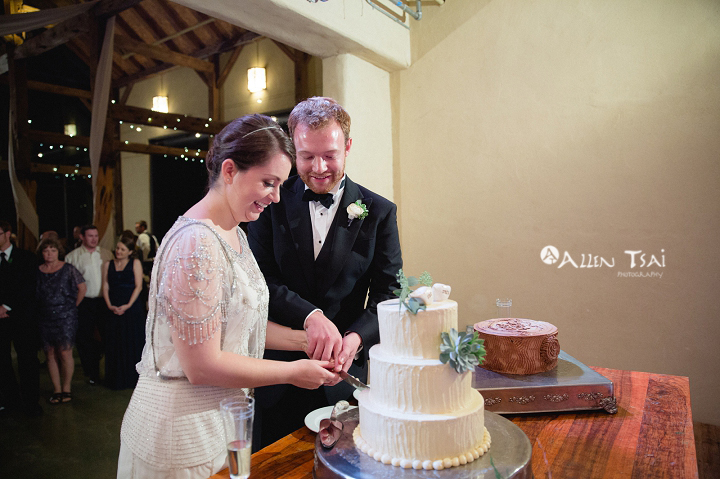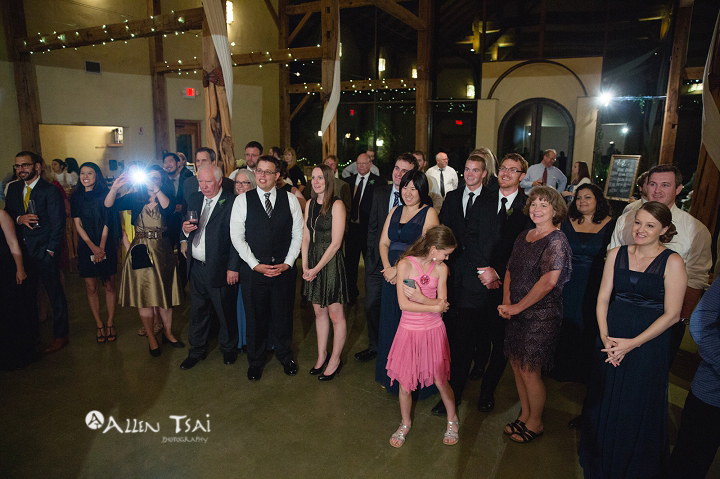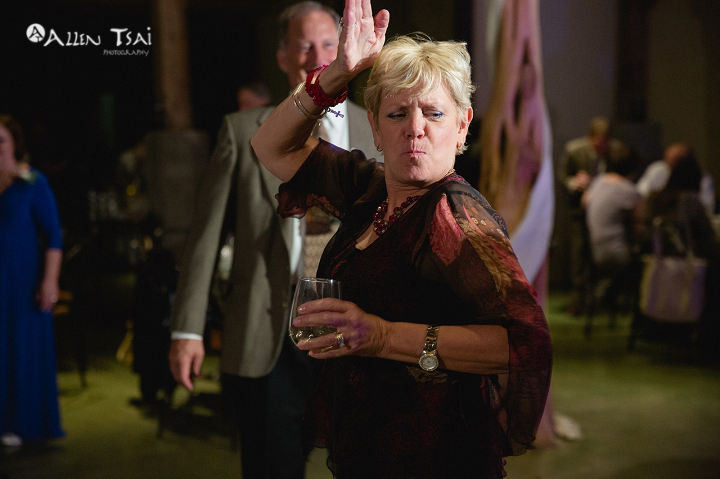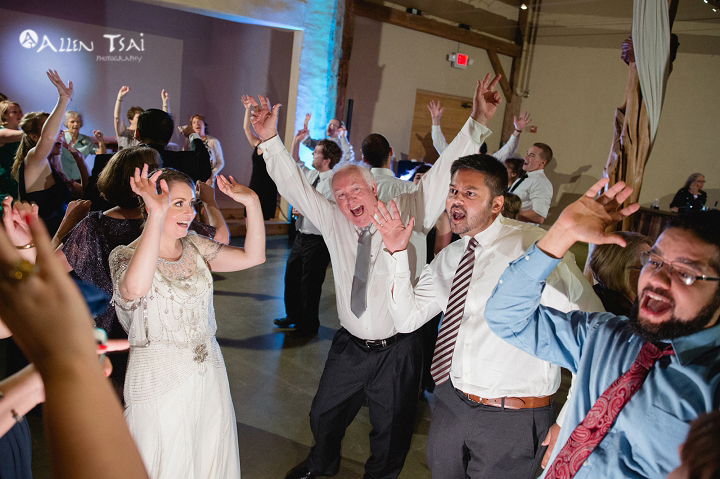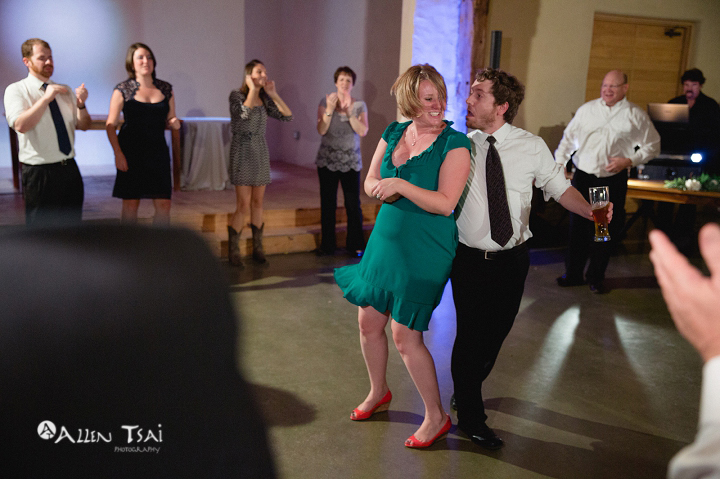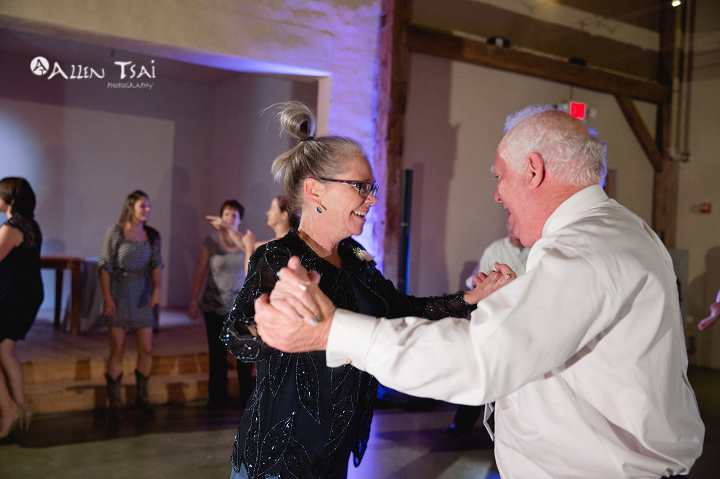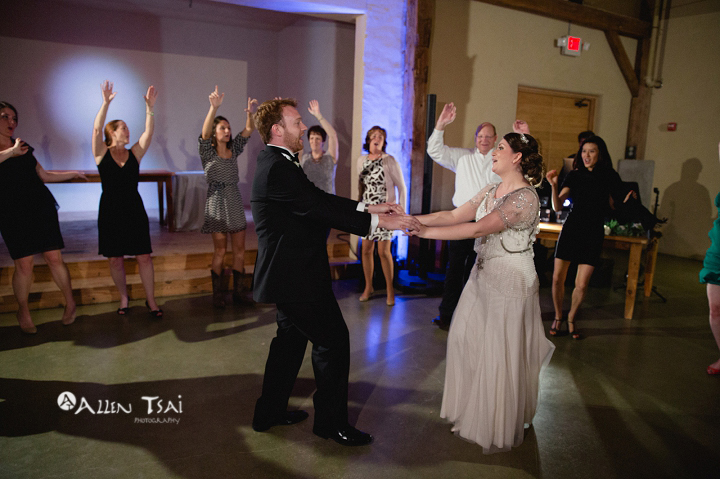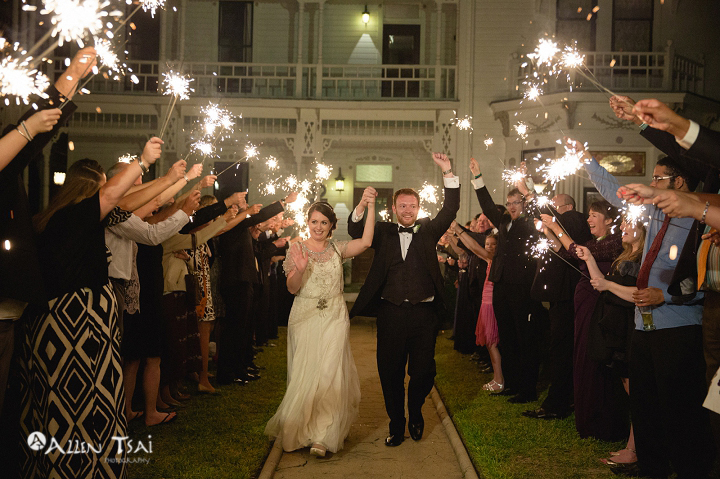 El Dorado Casitas Royale Wedding Day After | Riviera Maya, Mexico | Athena+Chase | Dallas Destination Wedding Photographer
If you haven't got enough of the gorgeous wedding of Athena and Chase in Riviera Maya,  here's their day after session which took place at the luxurious side of the resort, El Dorado Casitas Royale!  It was another beautiful evening in Riviera Maya, Mexico.  We shot around their gorgeous honeymoon suite, hammock, and beach side bed before getting wet in the ocean.  The ocean colors are just surreal with a nice blue and green mixture!  Water was so clear you could easily identify fish swimming right around us.  We got a little thirsty so we had a break with strawberry margaritas, don't you wish all photo sessions had this?  Our final moments were in the salt water pool, which was really cool and natural.  You could actually feel some interesting habitation with your feet.  Oh Riviera Maya, how I miss you.  Can't wait for next year's Mexico destination weddings!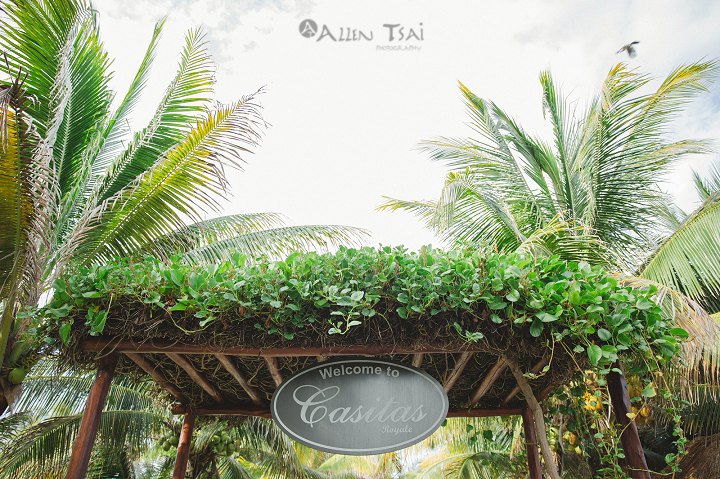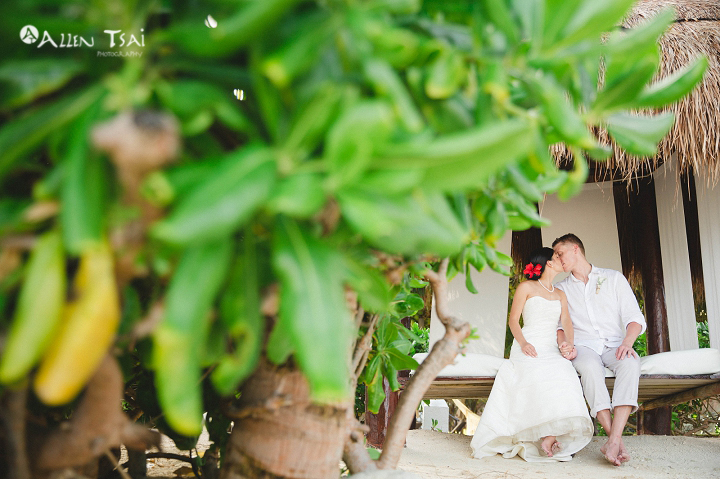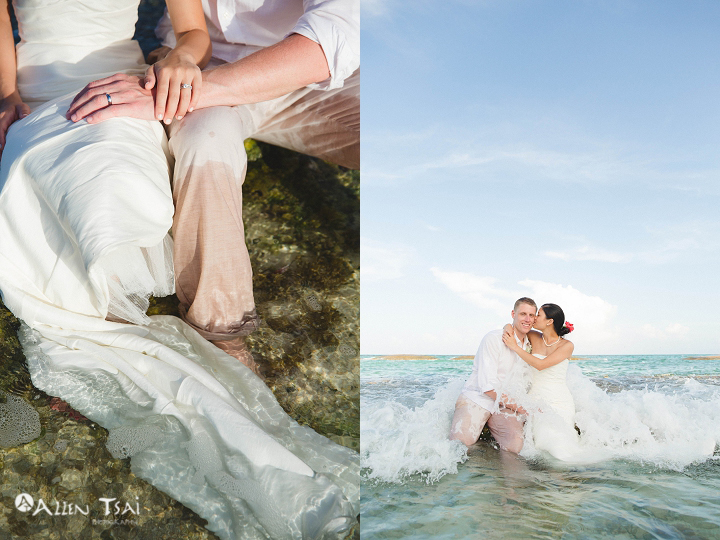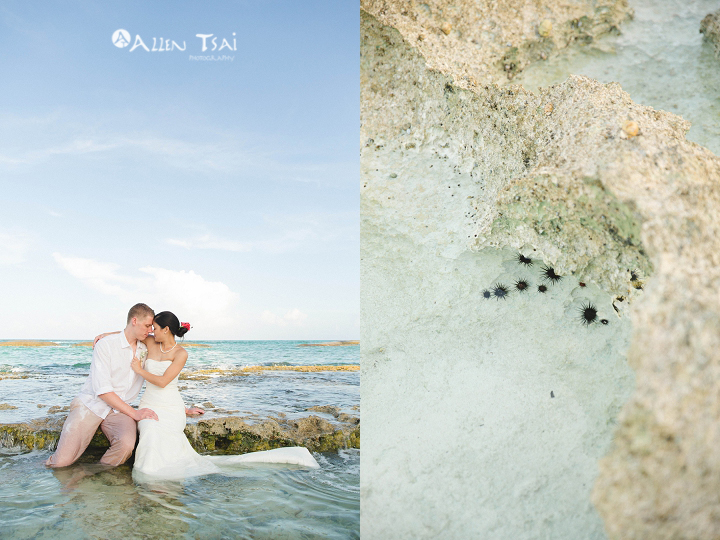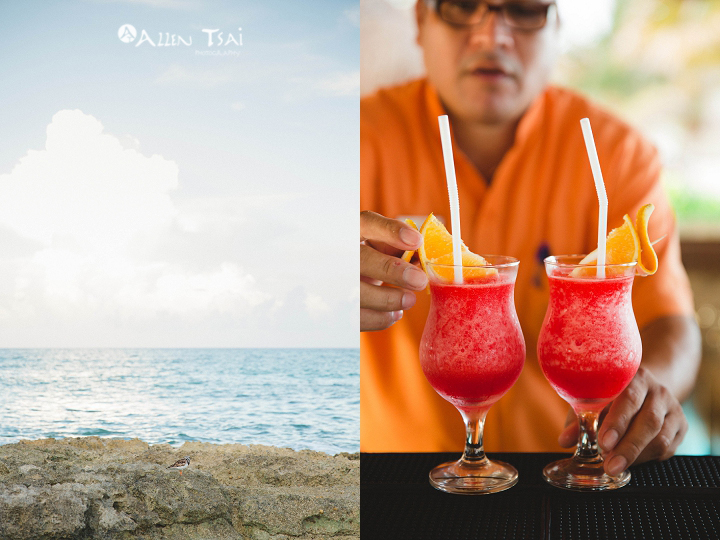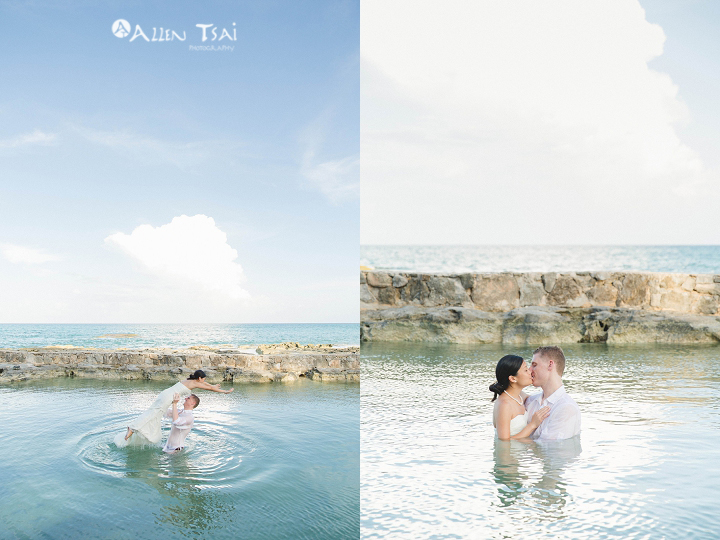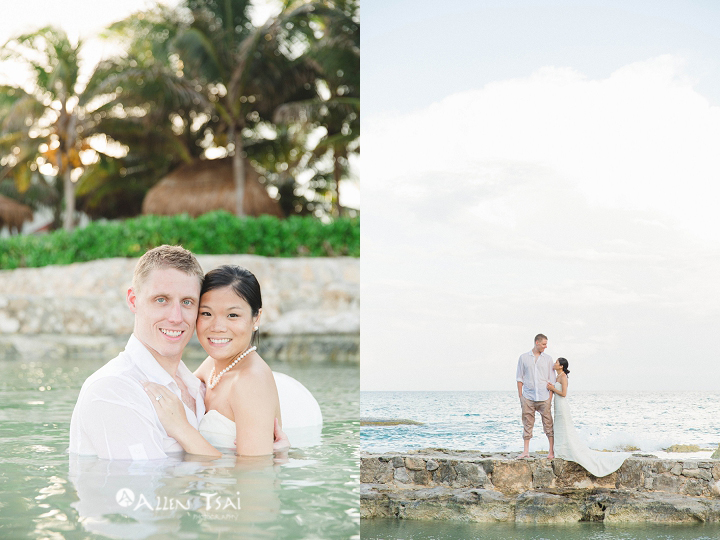 El Dorado Royale Wedding | Riviera Maya, Mexico | Athena+Chase | Dallas Destination Wedding Photographer
I love destination weddings.  Not just because of the picturesque private beaches, gourmet inclusive meals, beach massages, and unlimited booze (although these do help!), but the raw emotions and the bonding between everyone I got to witness throughout the wedding.  I spent a good three days with Athena and Chase's group at the adult only resort El Dorado Royale in Riviera Maya, Mexico, and it felt like I was hanging out with one big family the entire time.  The wedding day started out as a perfect sunny tropical day.  Chase and his groomsmen had a nice blend of tan and beige on, and they were ready for some fun photos!  I then ventured over to Athena's room next to us at the El Dorado Casitas Royale, which was really far away, but luckily I flagged a golf cart and got a ride.  Athena had lots of beautiful details including an "Athena" hanger, and she tied their rings with a teal ribbon in a beautiful metal seashell.  I mentioned the day started out perfect and sunny, but right before the processional, we could feel the storm rolling in.  Notice how bent the bridesmaid's parasol was!  It started pouring halfway through the wedding ceremony, so the ceremony was cut short.  Crazy enough, the rain stopped immediately after the recessional!  You just never know on a tropical beach, at least it made for some wedding portraits with dramatic skies!  After some heart touching toasts,  there was lots and lots of crazy dancing throughout the night.  The highlight though was definitely when everyone decided to throw Chase in the pool, followed by Athena and Chase jumping in, and then everyone jumping in!  I'm so blessed to be there and document this gorgeous and fun beach wedding.  Be on the lookout for Athena and Chase's day after session in the ocean on the blog soon, it's going to be just as amazing…and wet!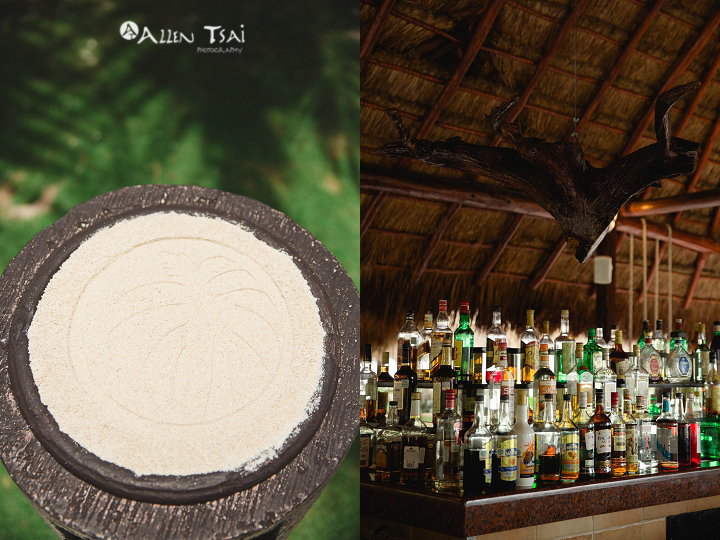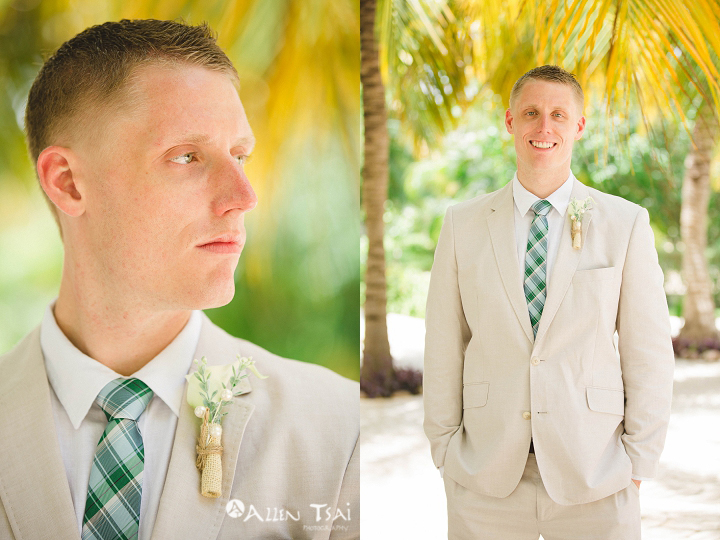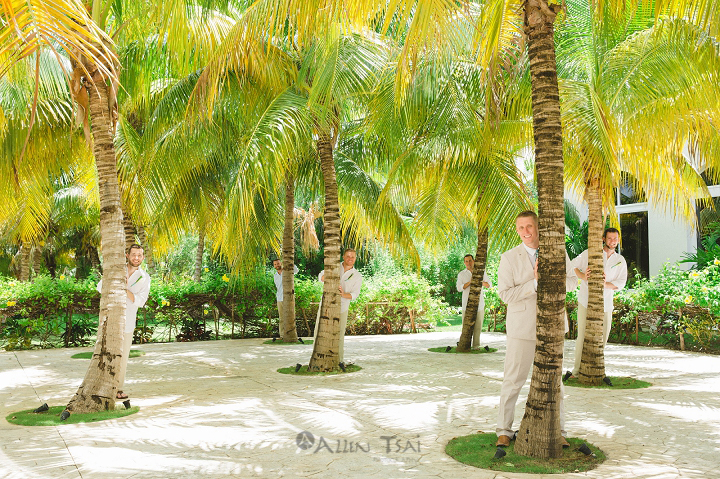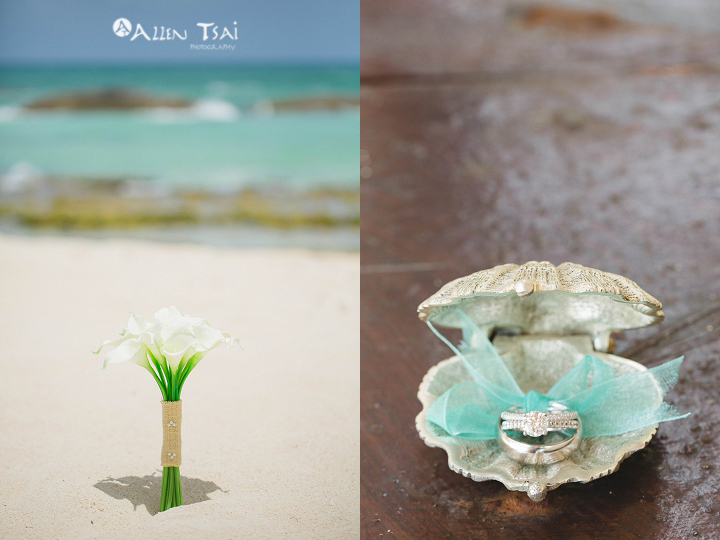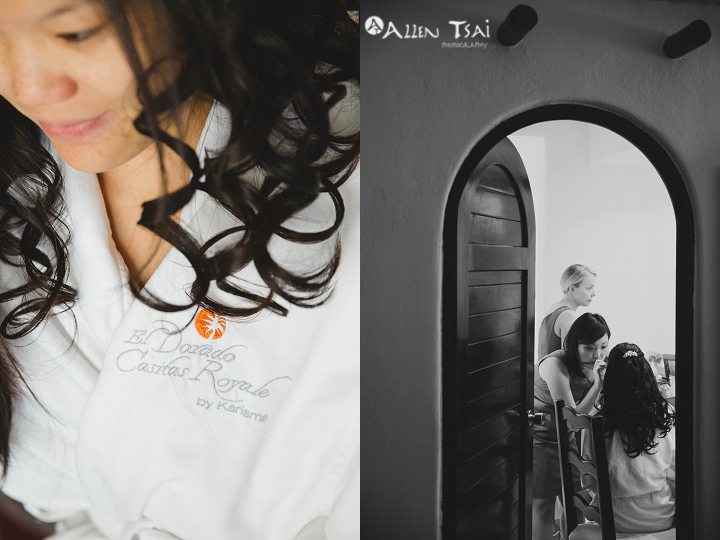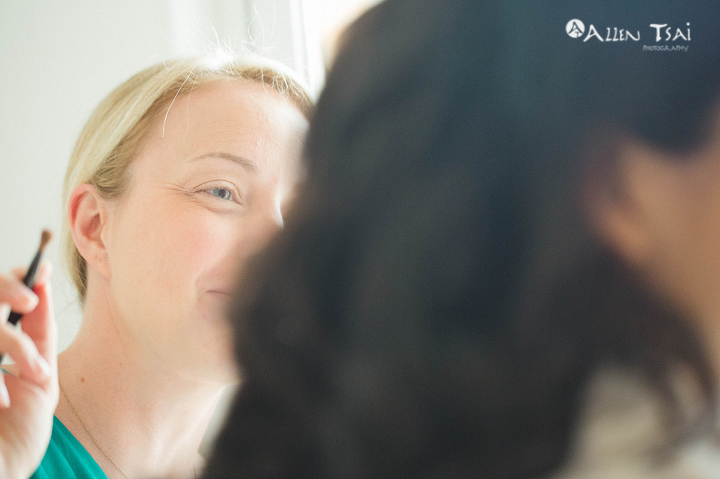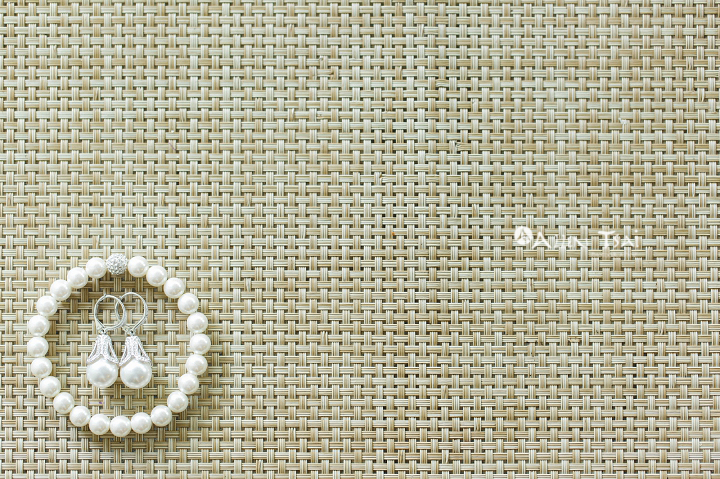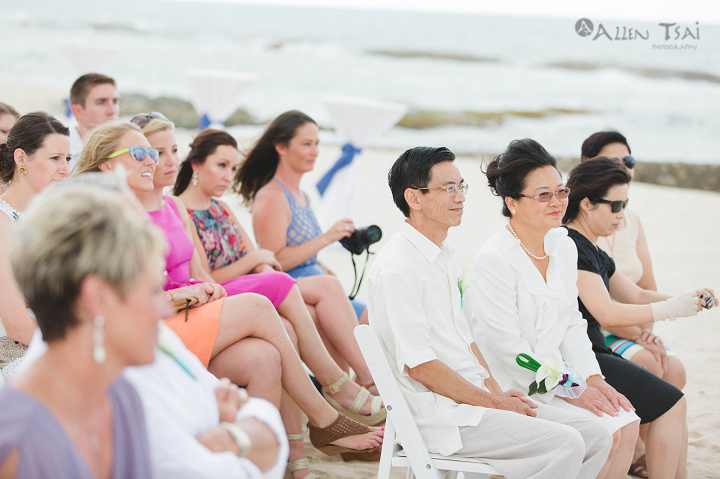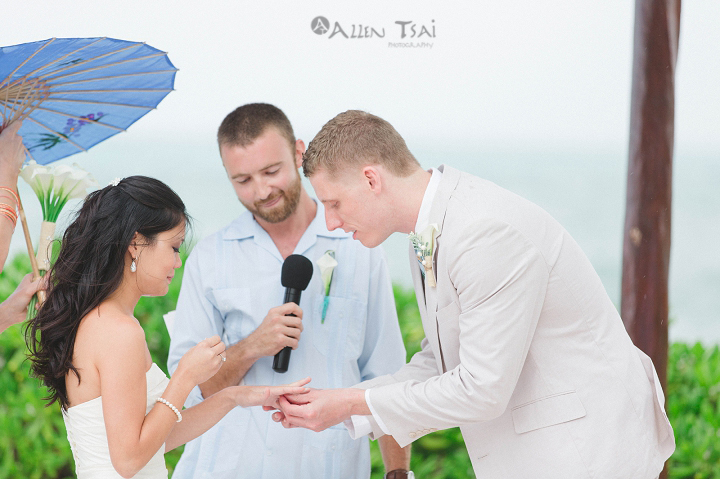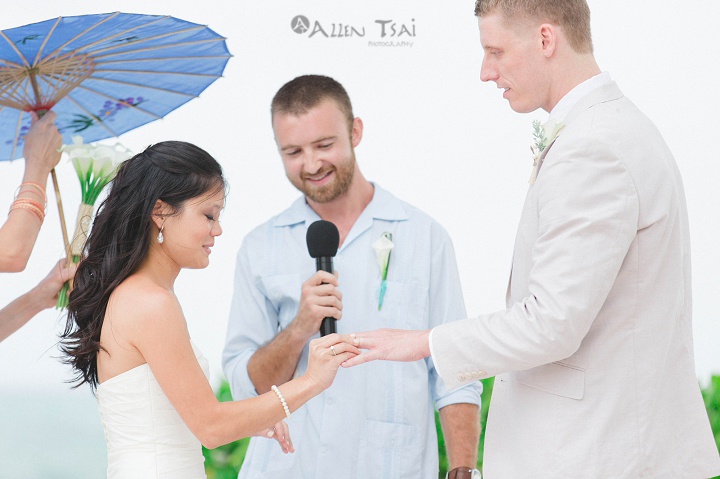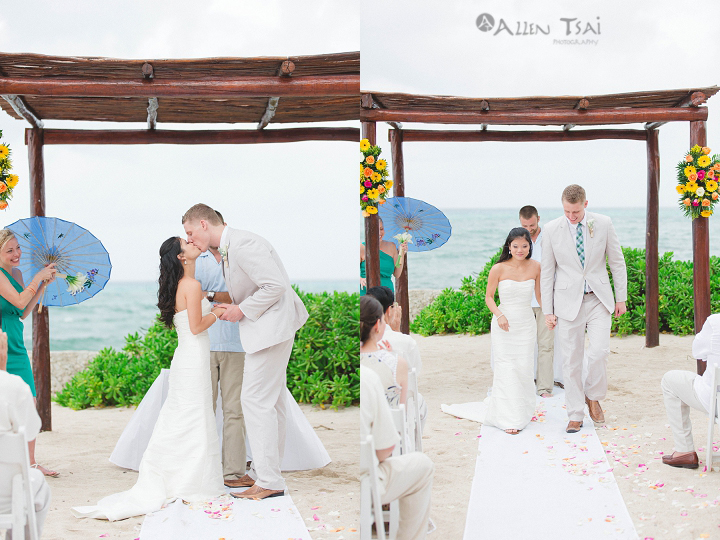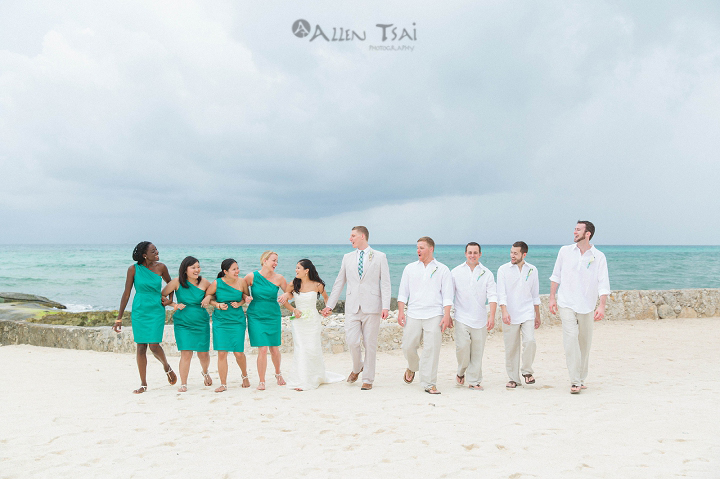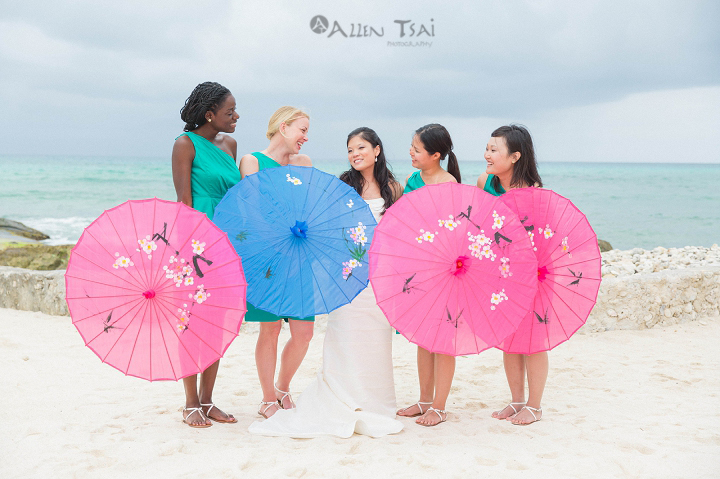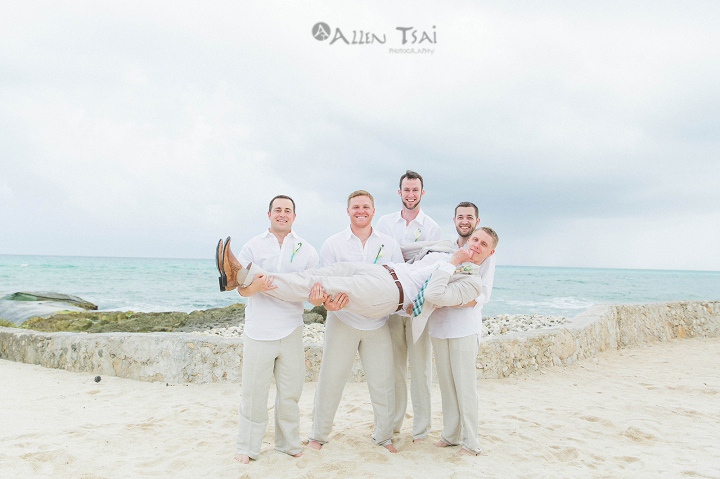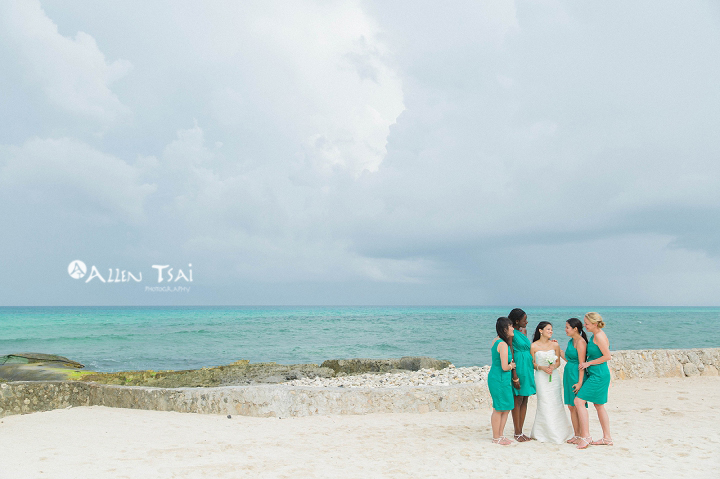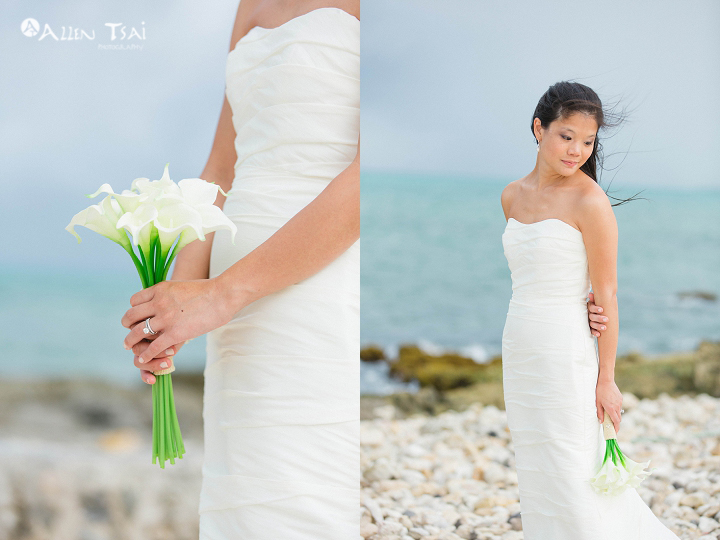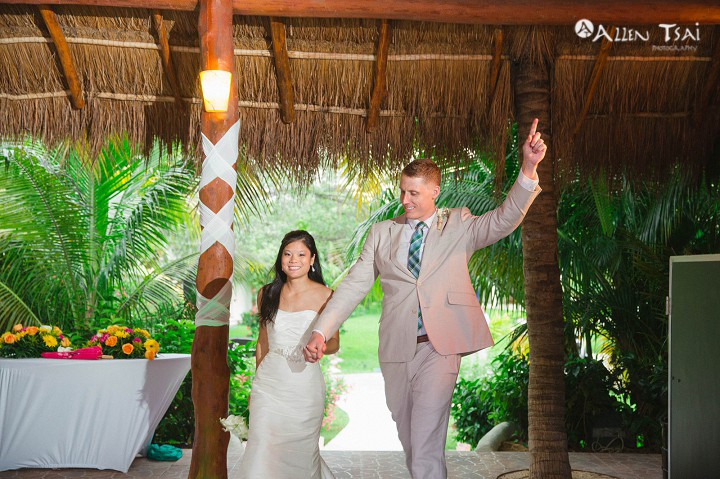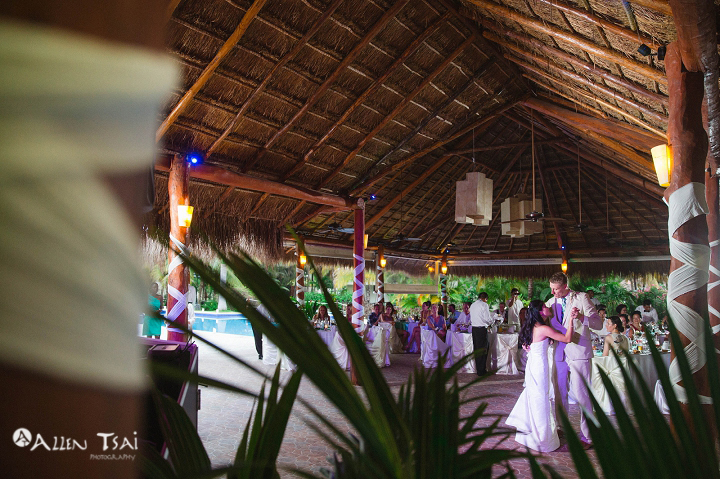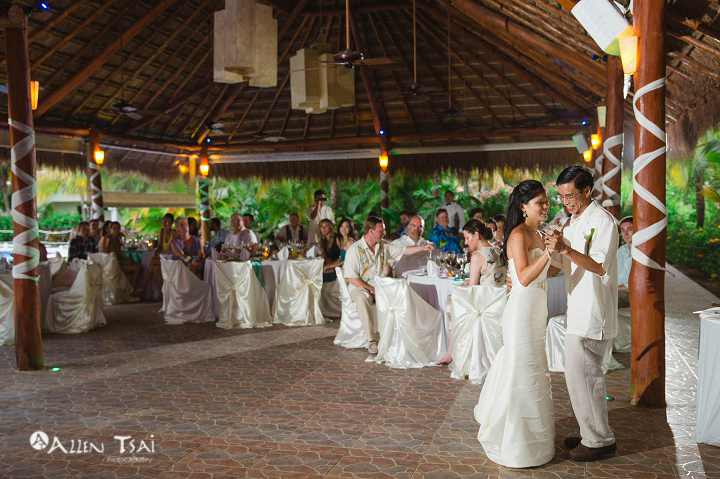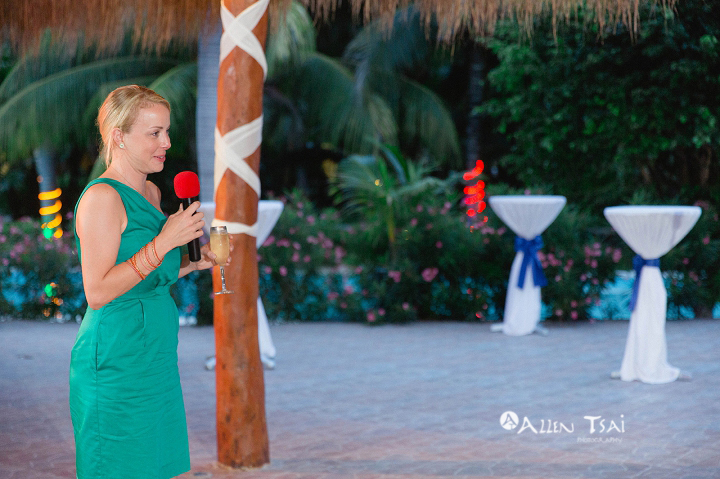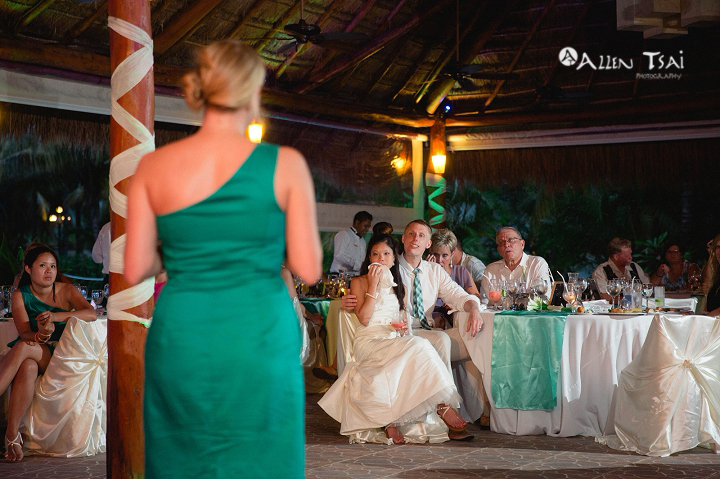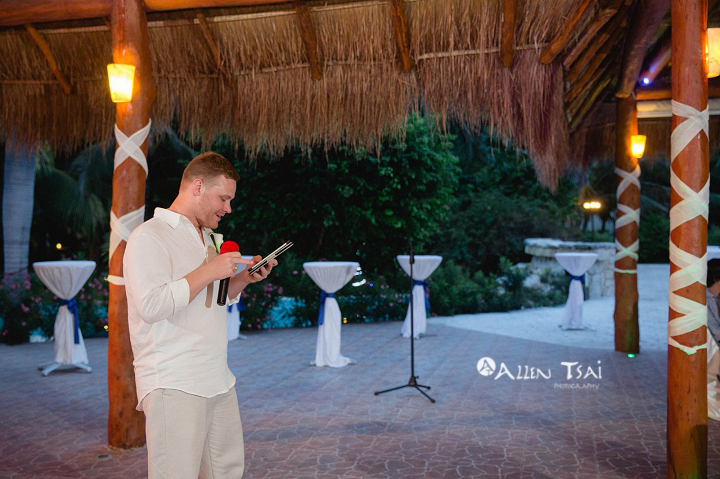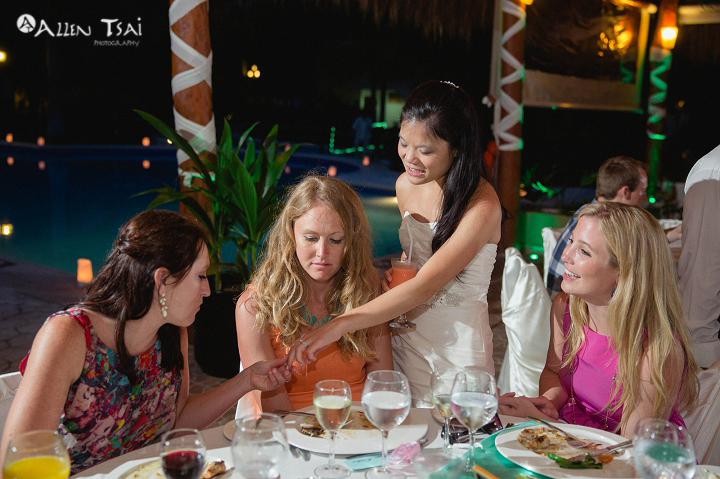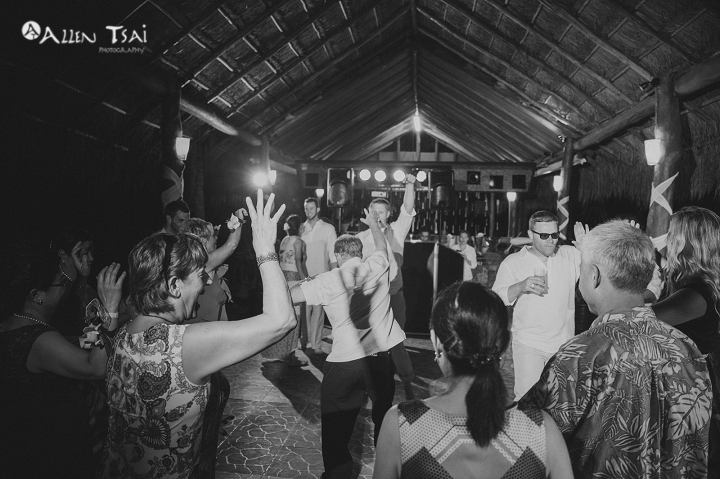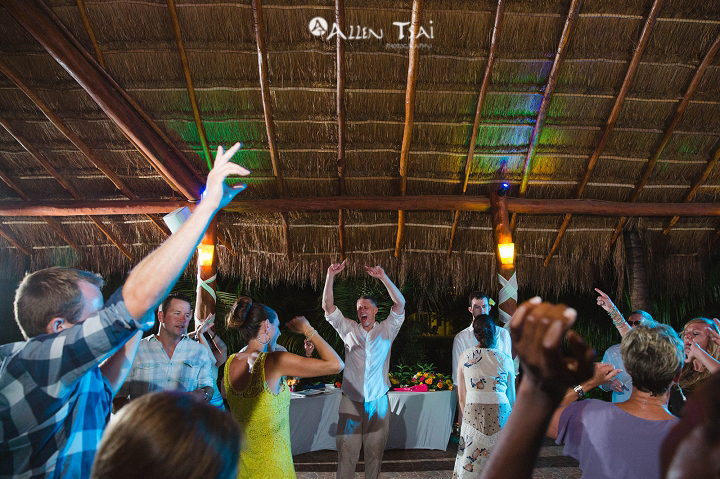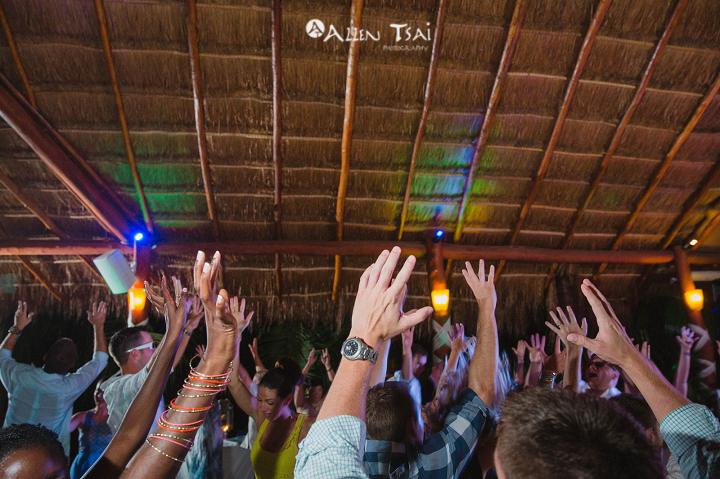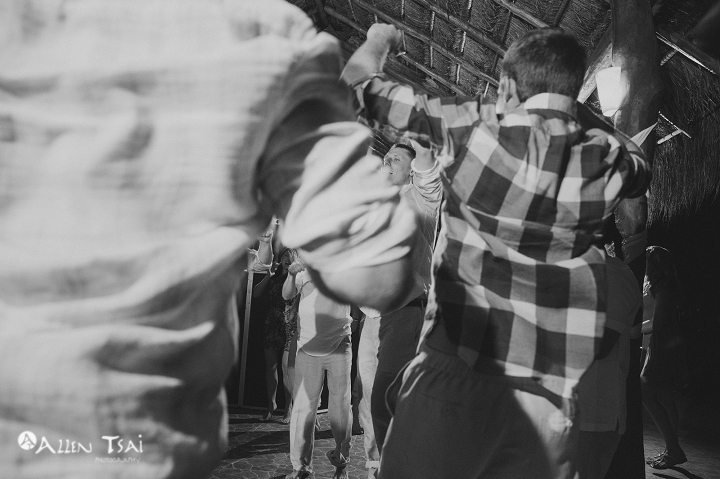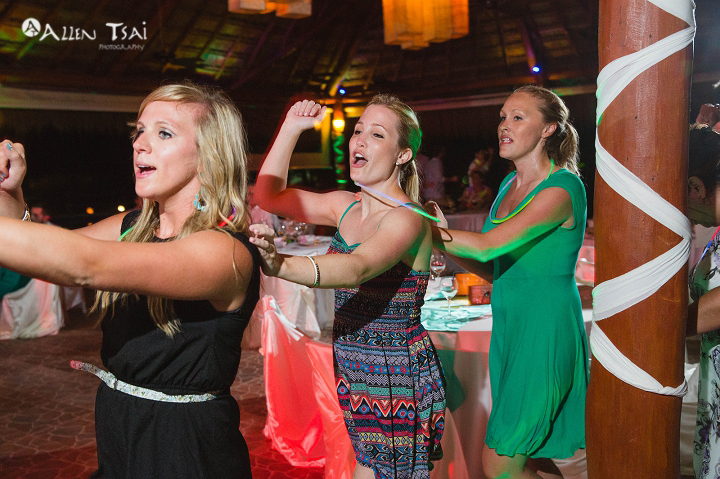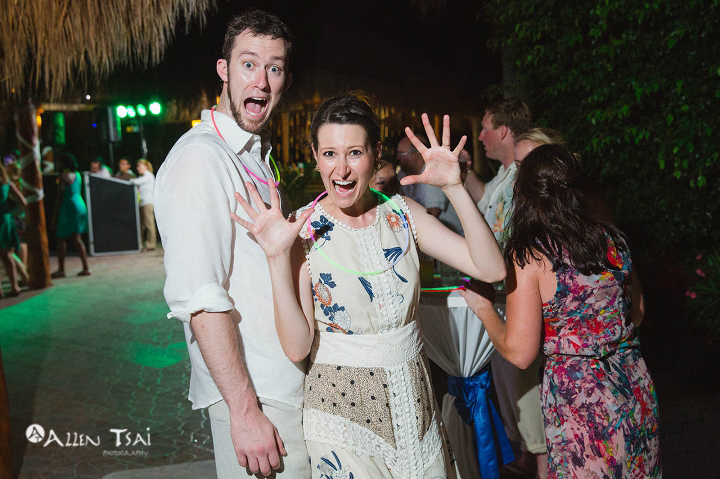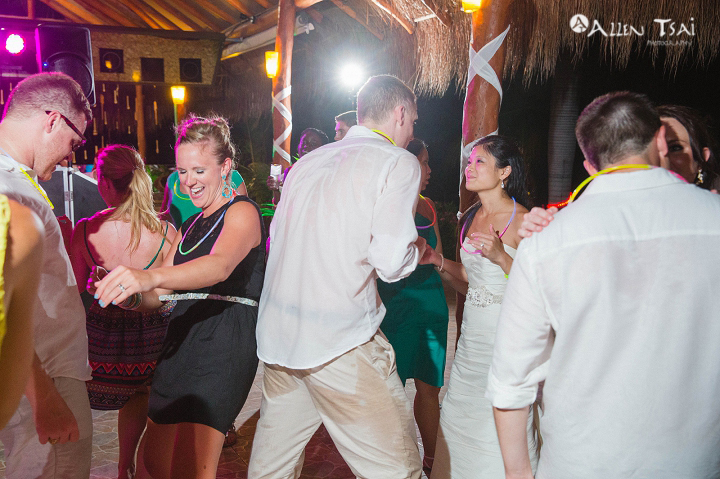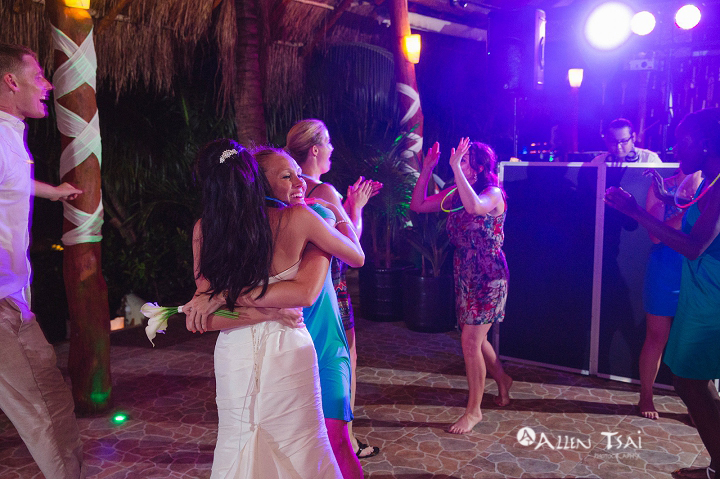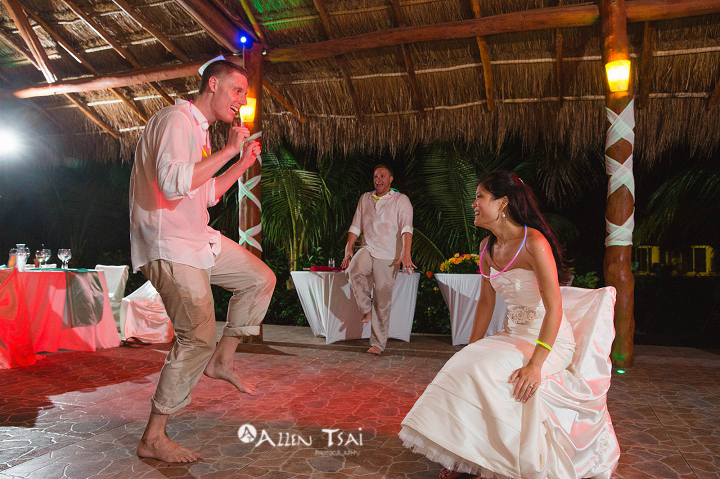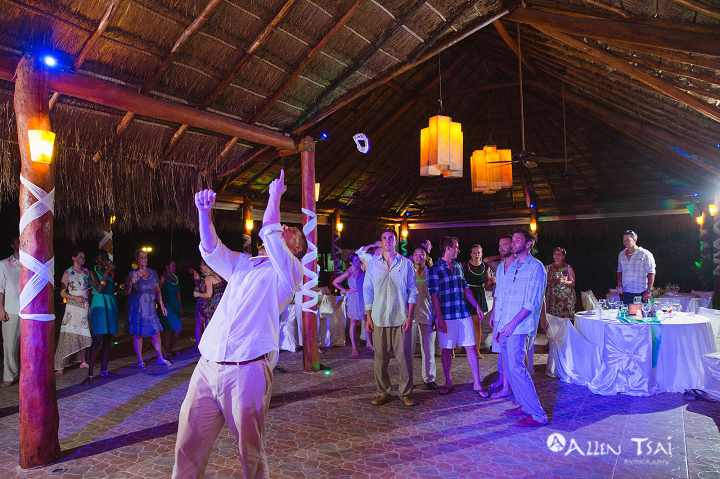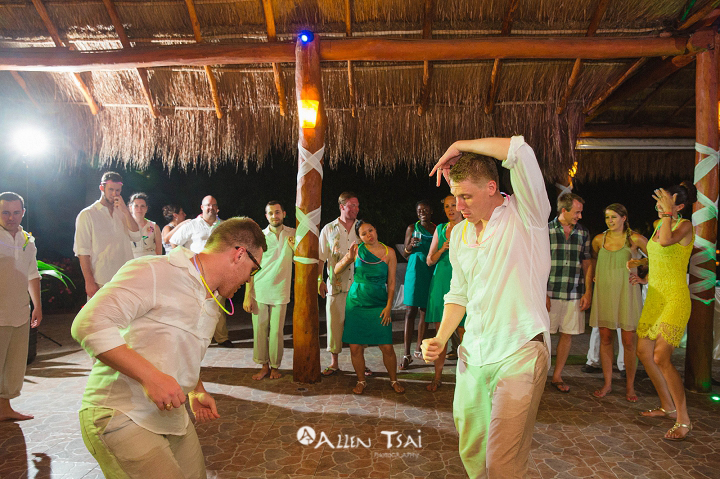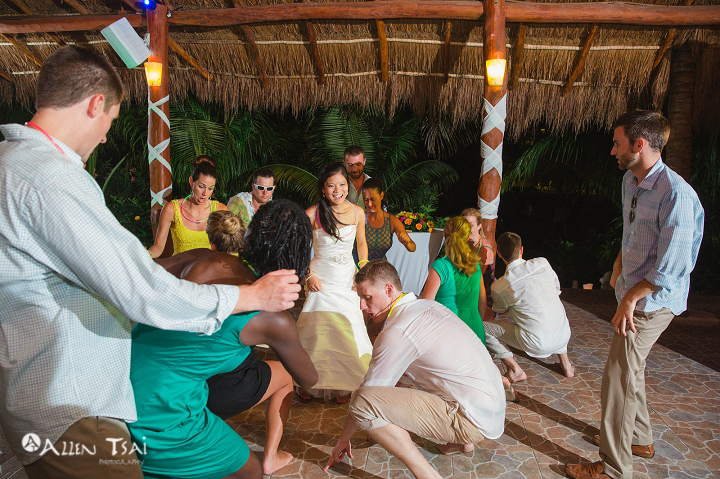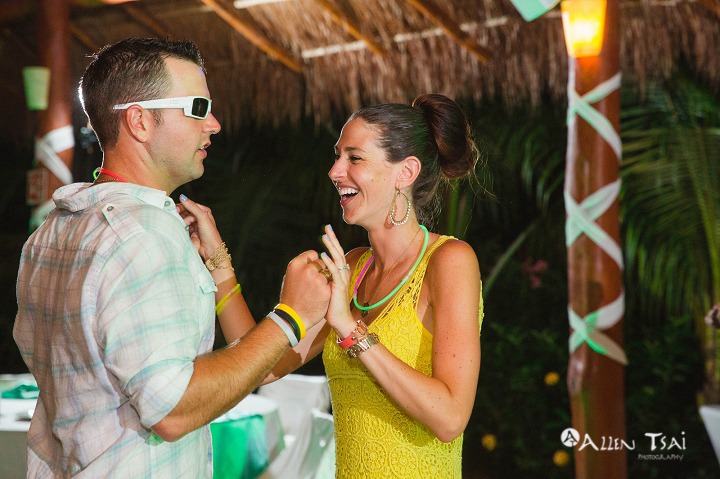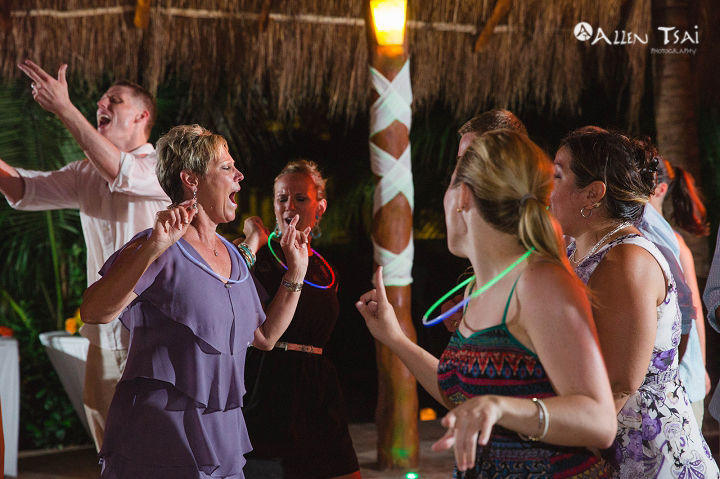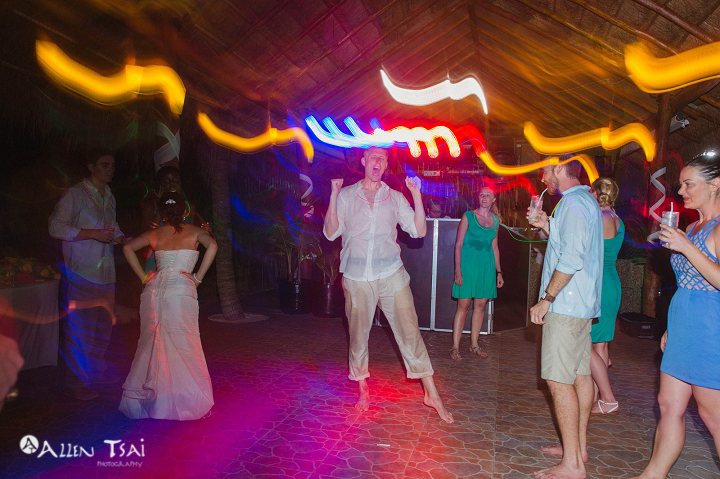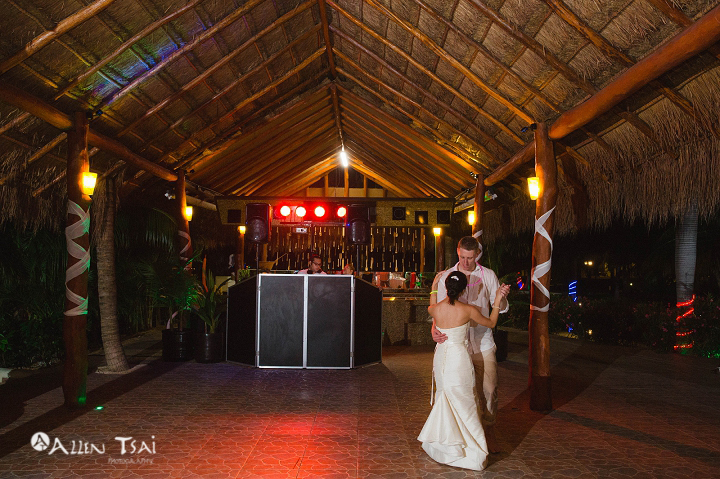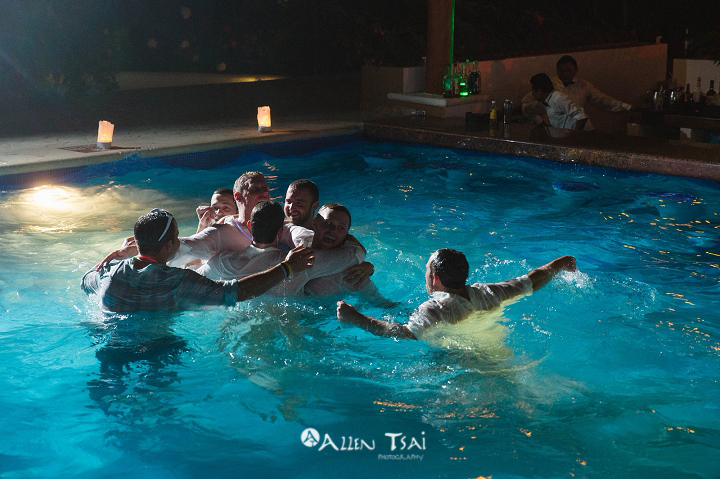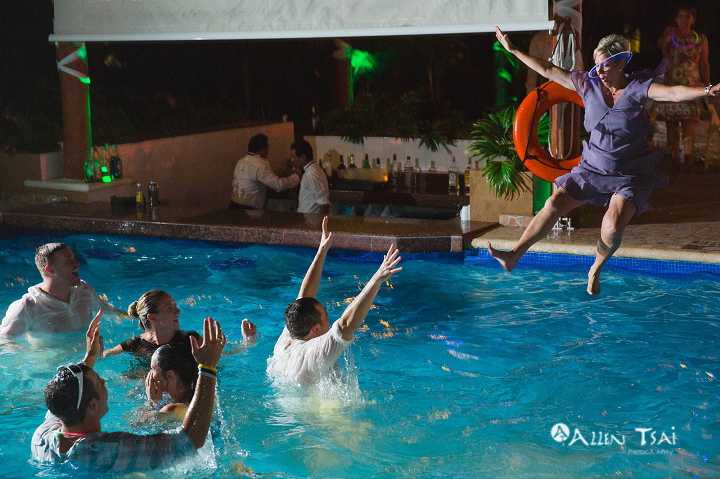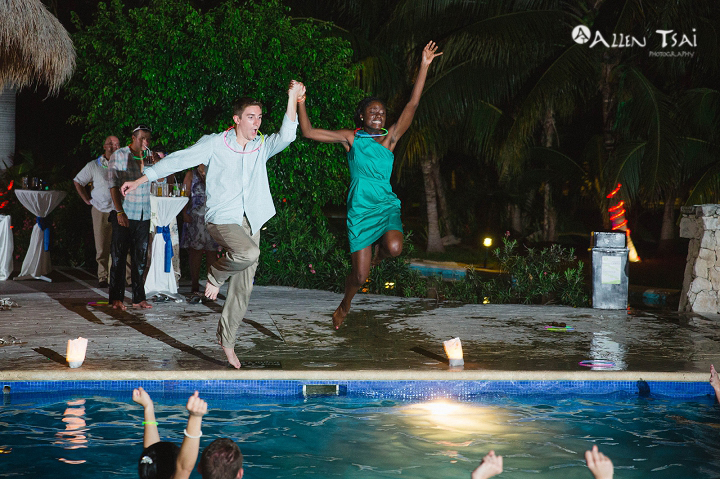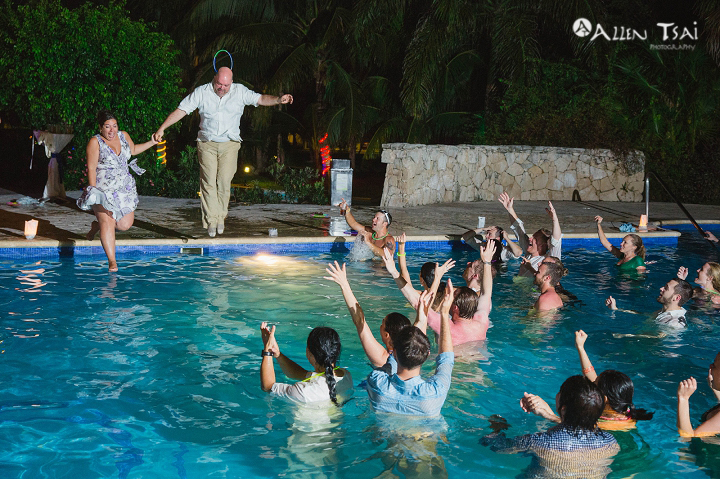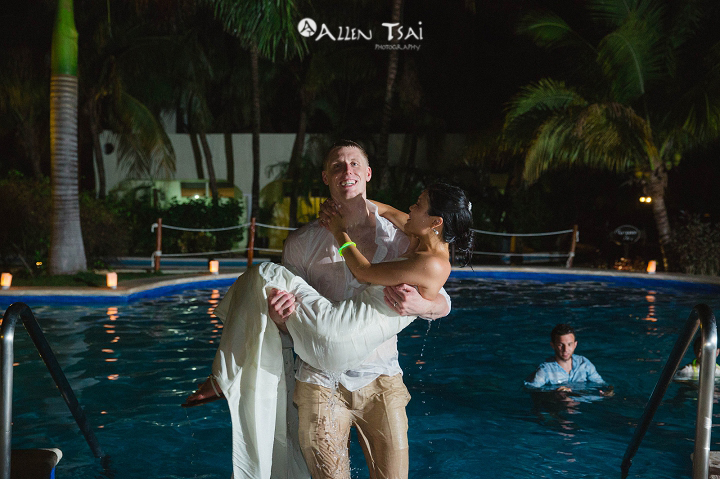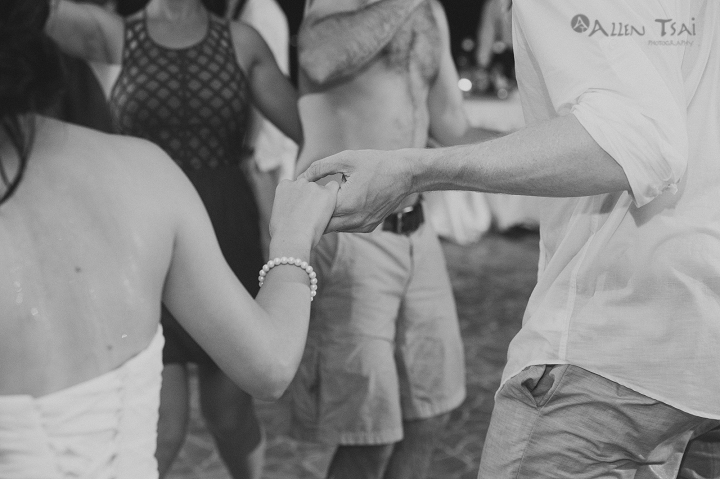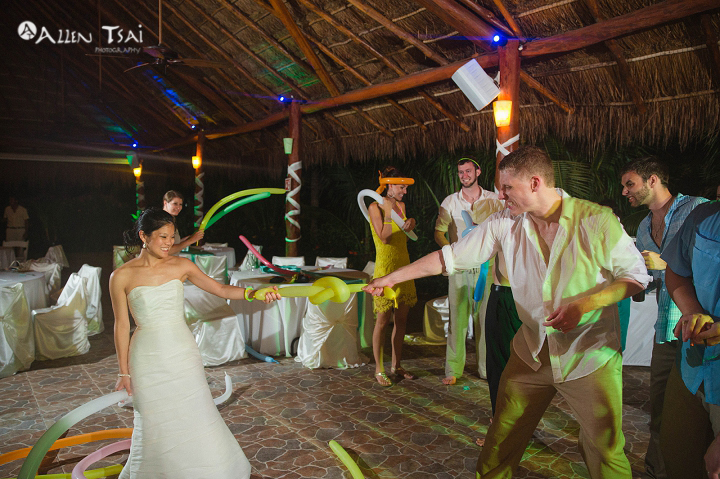 Modesto California Wedding | Destination Wedding Photographer | Terry+Socheat
I'm so excited to share this beautiful destination wedding of Terry and Socheat in sunny Modesto, California!  I thought I was in for a trip to a cool and breezy destination, but we actually spent lots of time shooting in 109 degrees, which happened to be hotter than Texas!  Despite the brutal heat wave, we still managed to capture many great moments including the touching first look and gorgeous outdoor portraits.  In fact, be on the lookout for a fusion first look and private vows with video and photos!  We headed to the school where they met, California State University Stanislaus, the perfect location for their romantic portraits!  Their beautiful outdoor ceremony was held at the Courtyard by Marriott in Modesto, California.  Terry changed into several stunning traditional Cambodian dresses throughout the night, each with amazing details of their own.  As we were rounding the tables, Socheat definitely had his fair share of whiskey.  Socheat's also my first groom to totally pass out and want to head home early.  Luckily the groomsmen and beautiful bride helped him along the way to hang in there, recover and get him back out on the dance floor where we danced the night away!  I'm so blessed and lucky that y'all flew me out to California to capture your day, I had such a blast!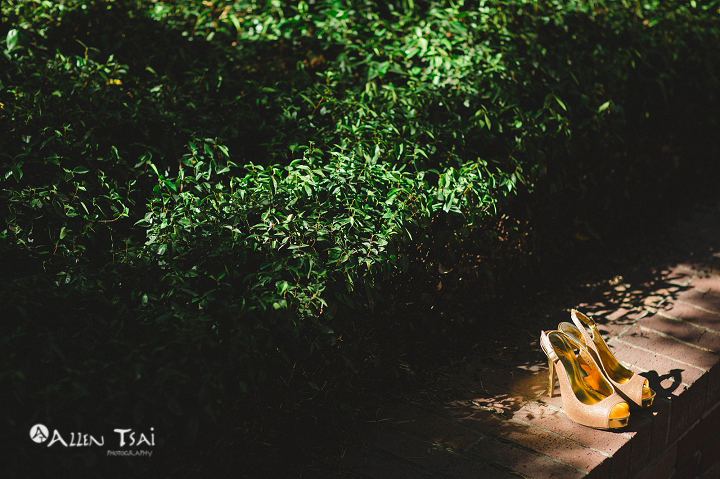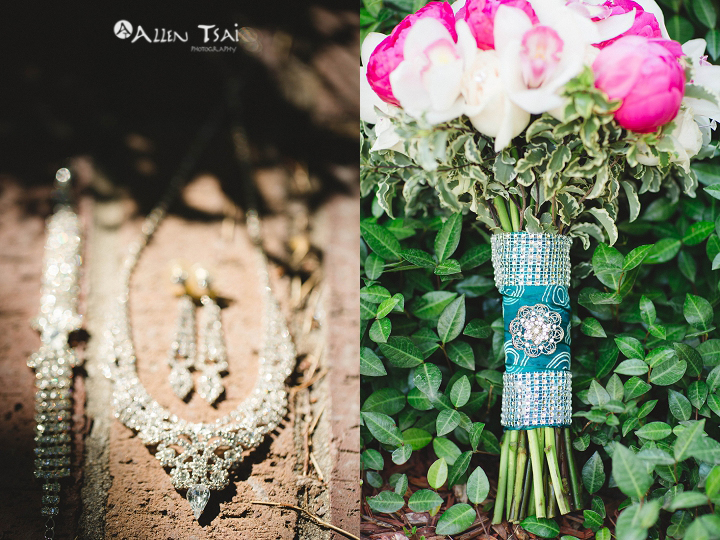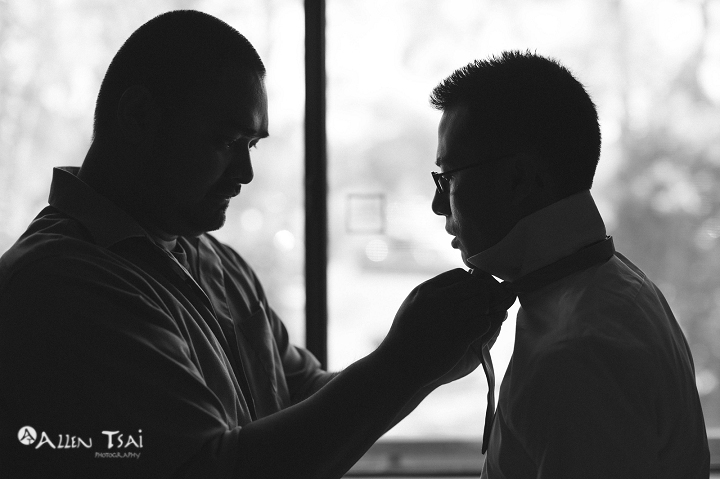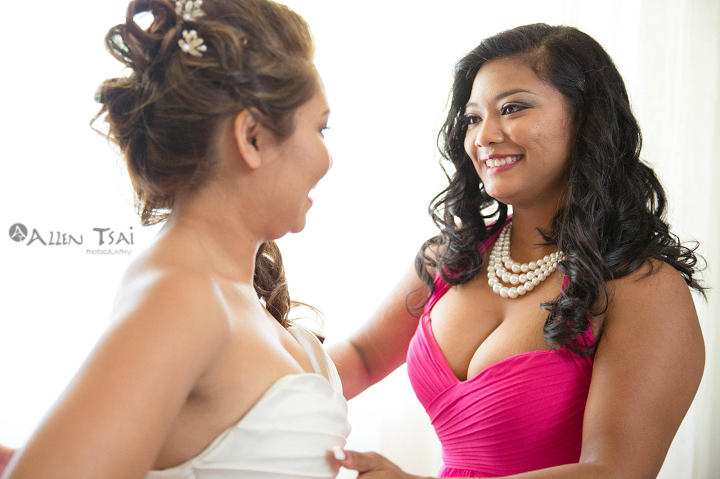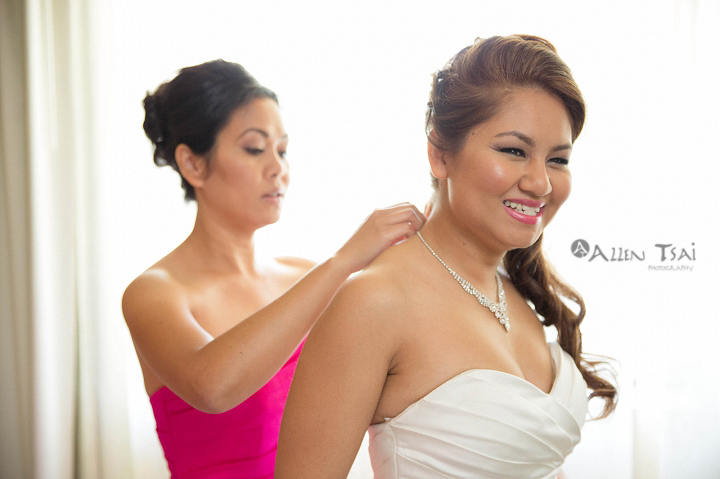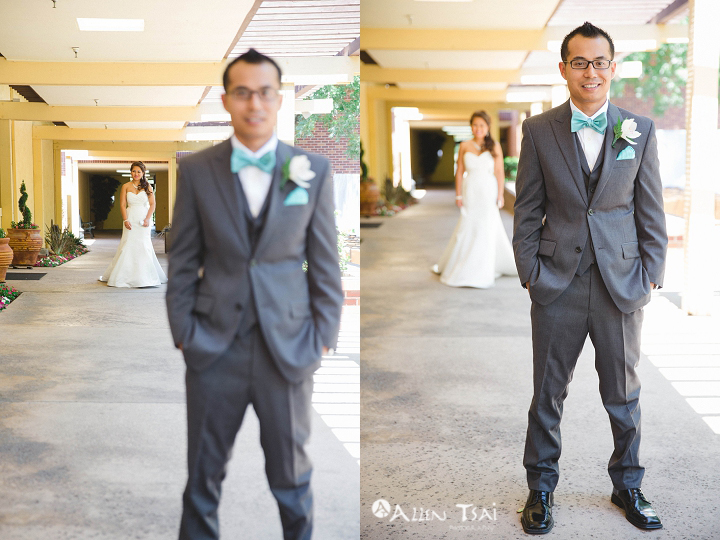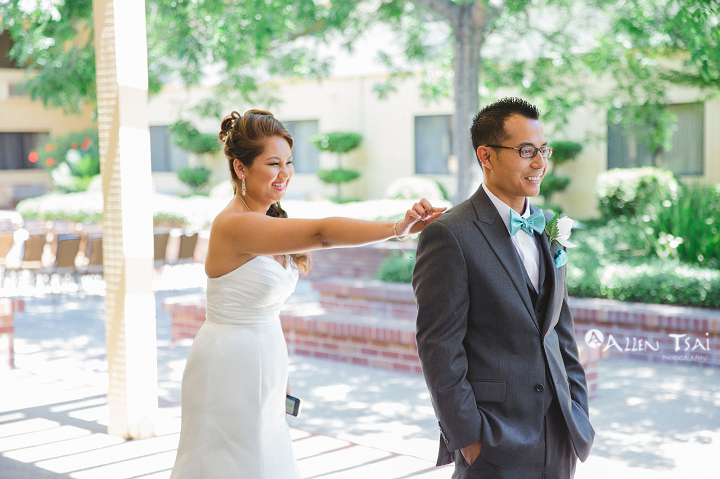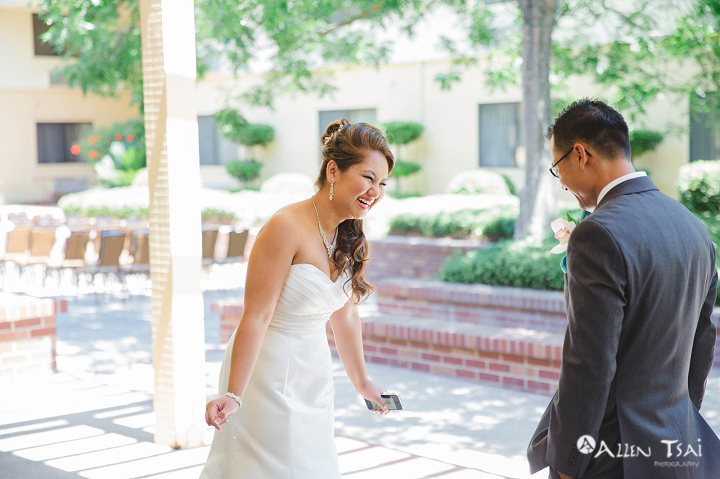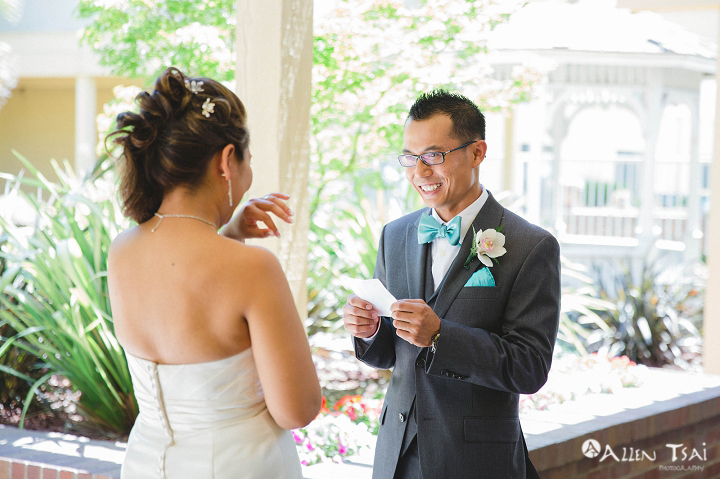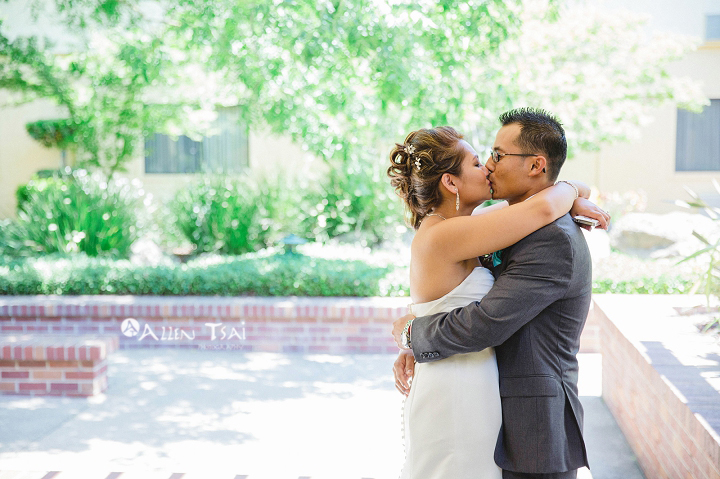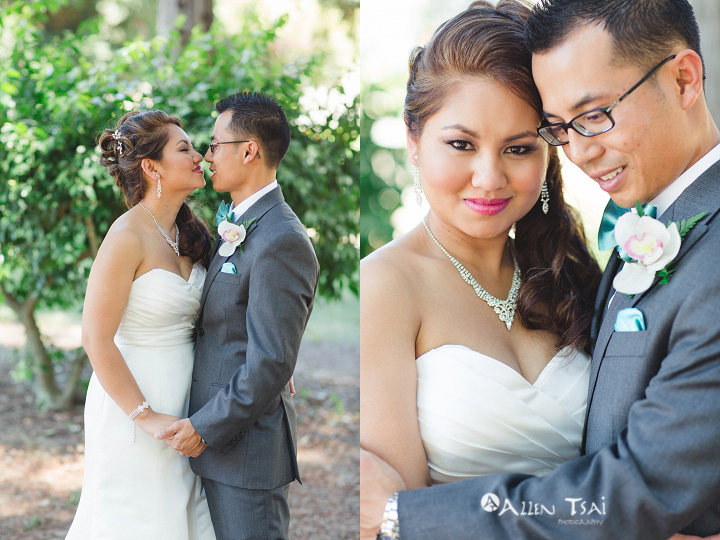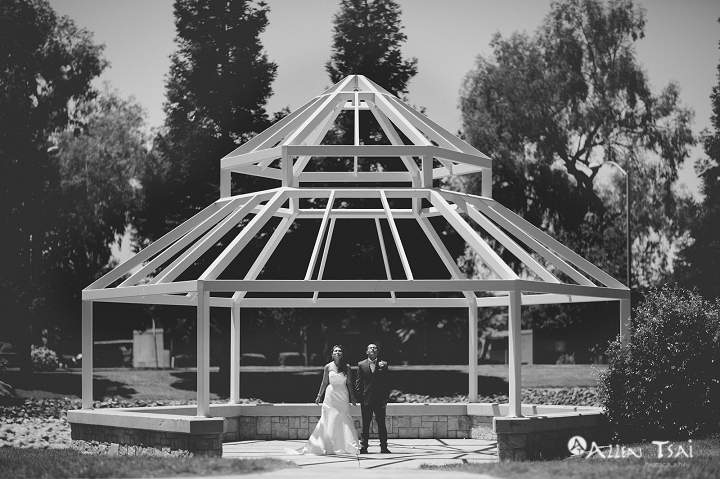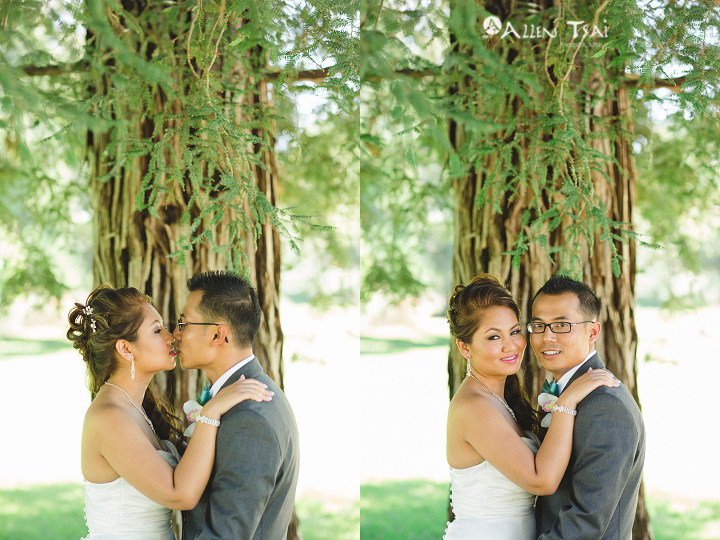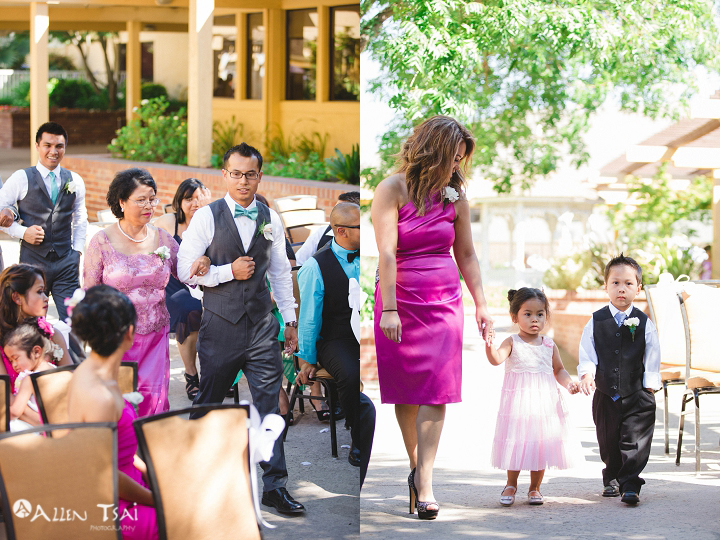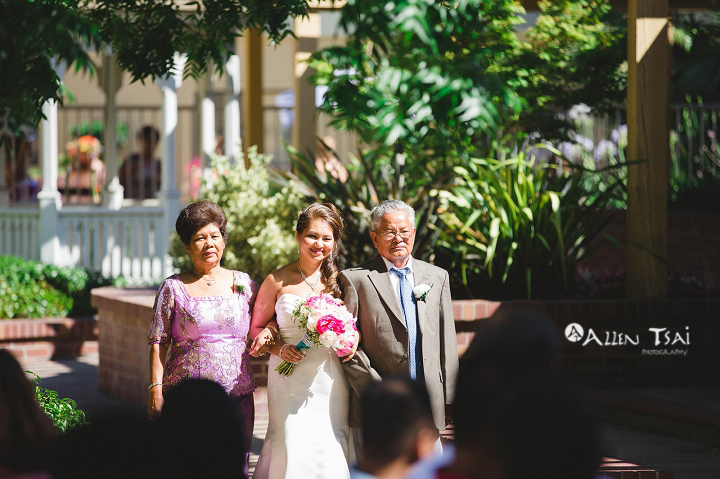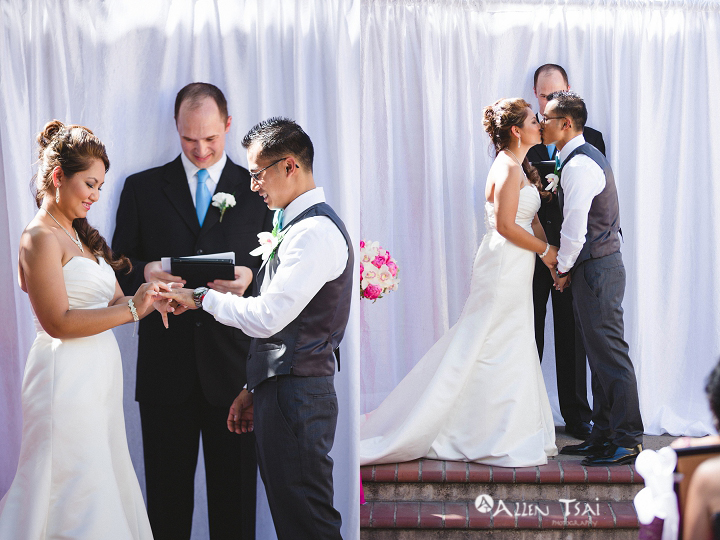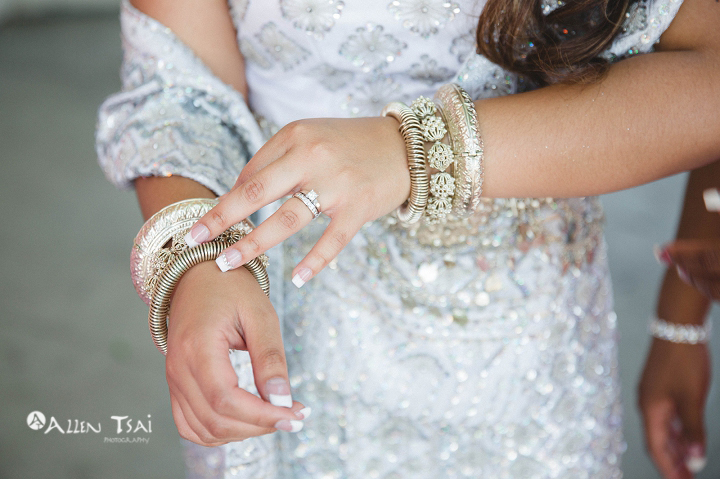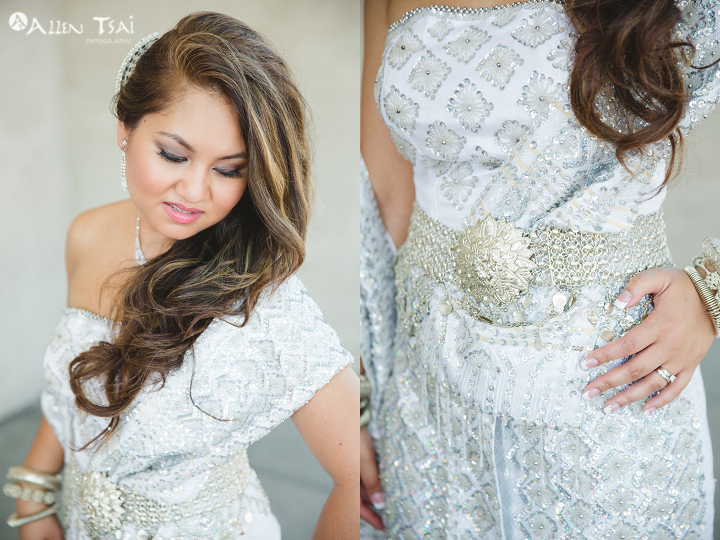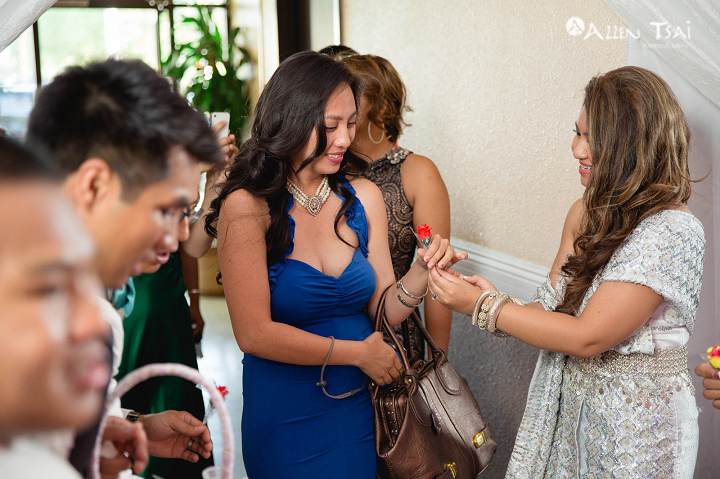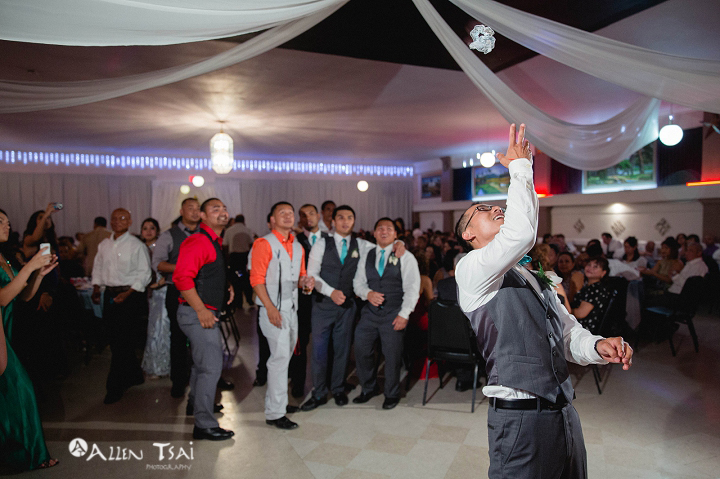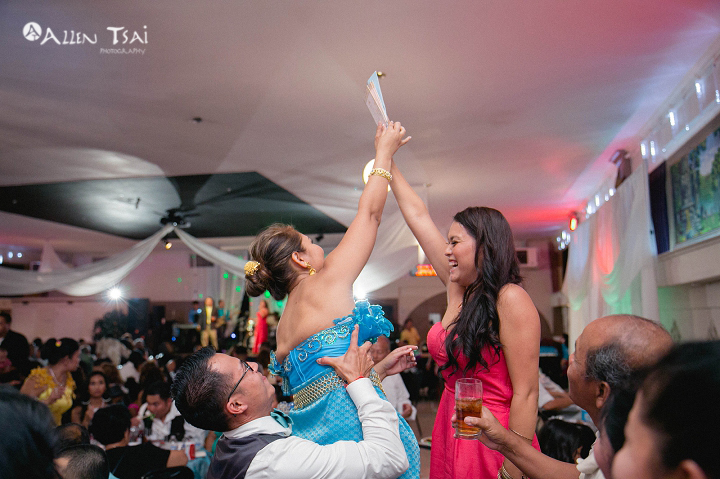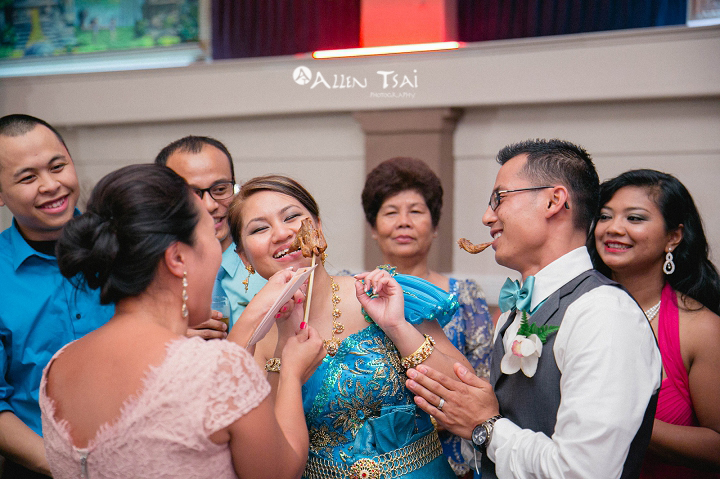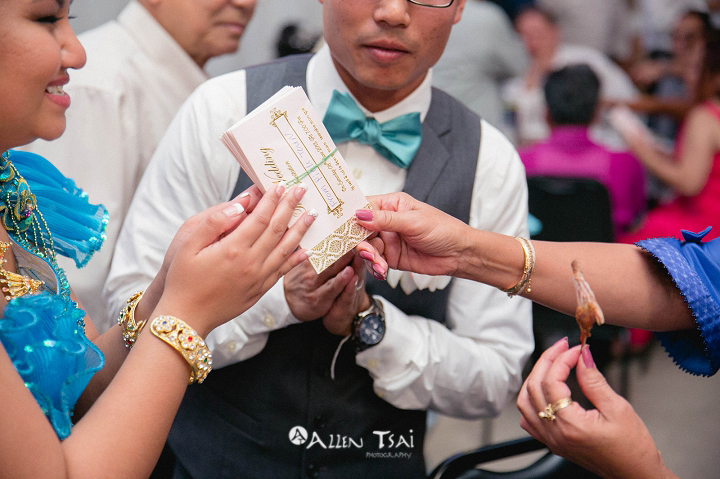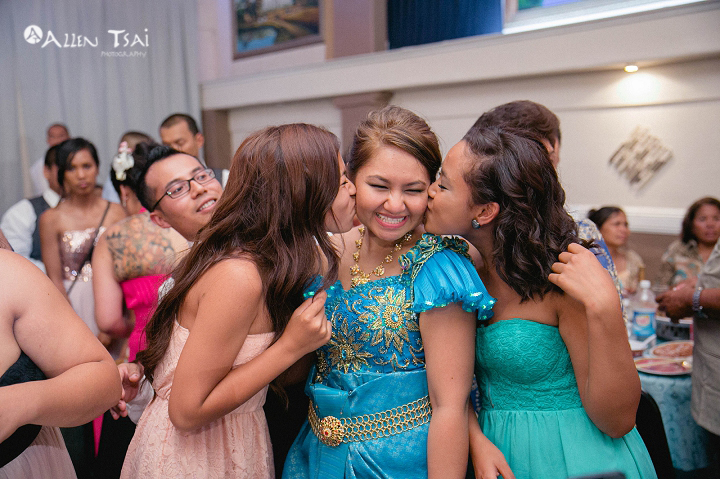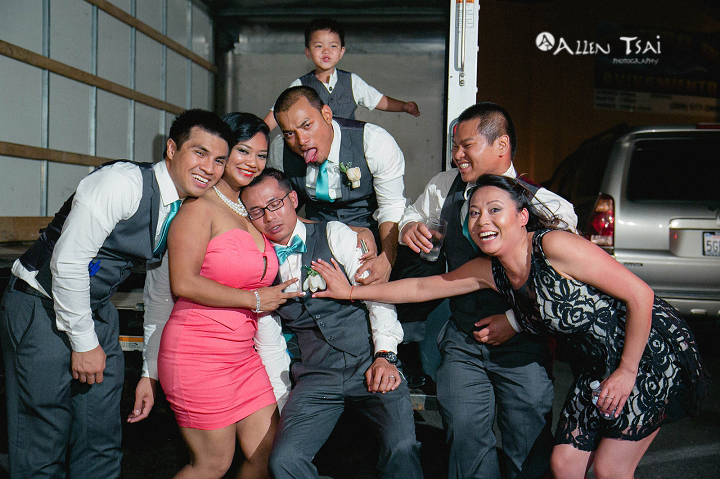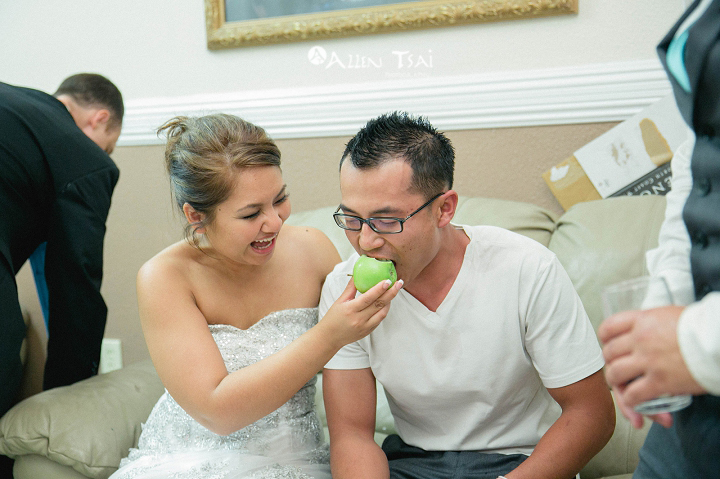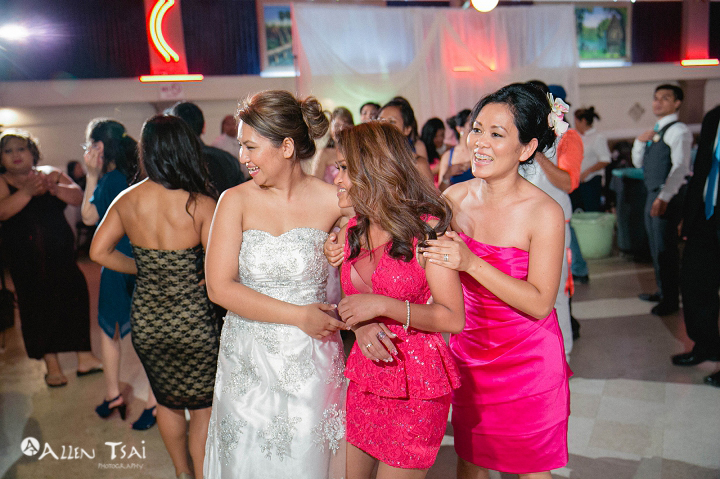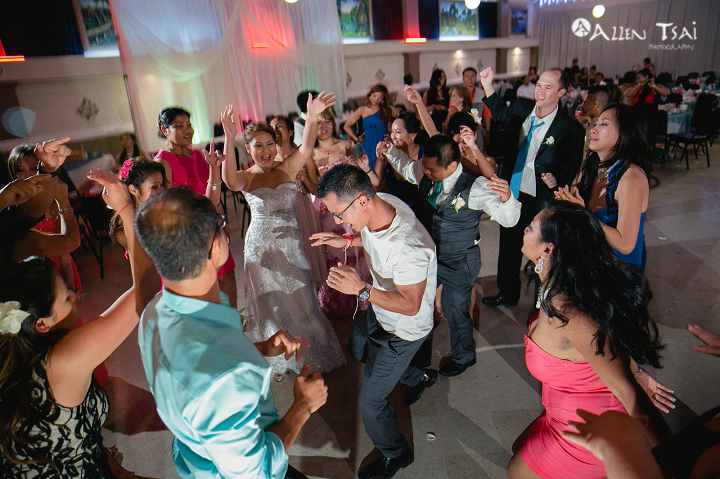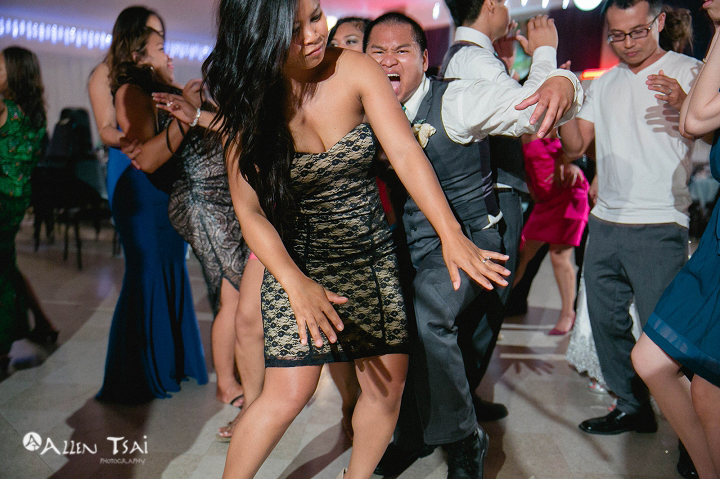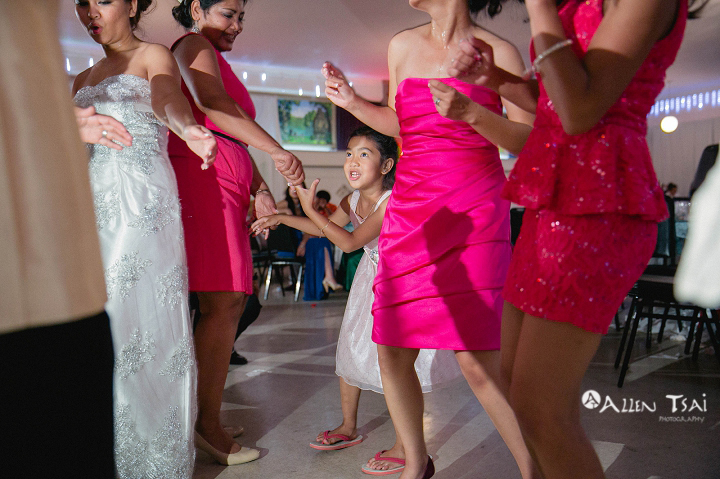 New Orleans, Louisiana Destination Engagement Session | Min+Andrew | Dallas Wedding Photographer
Min and Andrew found me through the talented and fabulous Keestone Events!  New Orleans was the first city they really had a chance to spend quality time together after they started dating, so I suggested it made perfect sense to have their engagement session in NOLA.  Of course, I was beyond excited when they actually accepted my proposal and invited me to New Orleans!  I've heard lots of great things about NOLA but never had the chance to visit.  Due to airline and major highway traffic delays, it was nearly sunset when we arrived at the gorgeous New Orleans City Park, but we still managed to capture some nice portraits.  We went to Cochon in the warehouse district for dinner and it was packed even on a Monday night.  It was definitely well worth the 30 minute wait, so check it out if you're ever in town!  Min and Andrew were generous enough to let me crash at their shotgun house for the night.  Shotgun houses are definitely a New Orleans thing, so we had to get some nice shots with their house rise and shine!  Since we were already wide awake, we also ventured to the famous French Quarter for some more awesomeness.  We ended the trip with the best gelato I've ever had at Angelo Brocato.  The blood orange flavor is to die for!  I also had enough time to sneak in a trip to the New Orleans Museum of Art (NOMA), which is always refreshing being an artist!  Can't wait for Min and Andrew's December wedding in Dallas!