Archive for 'Weddings'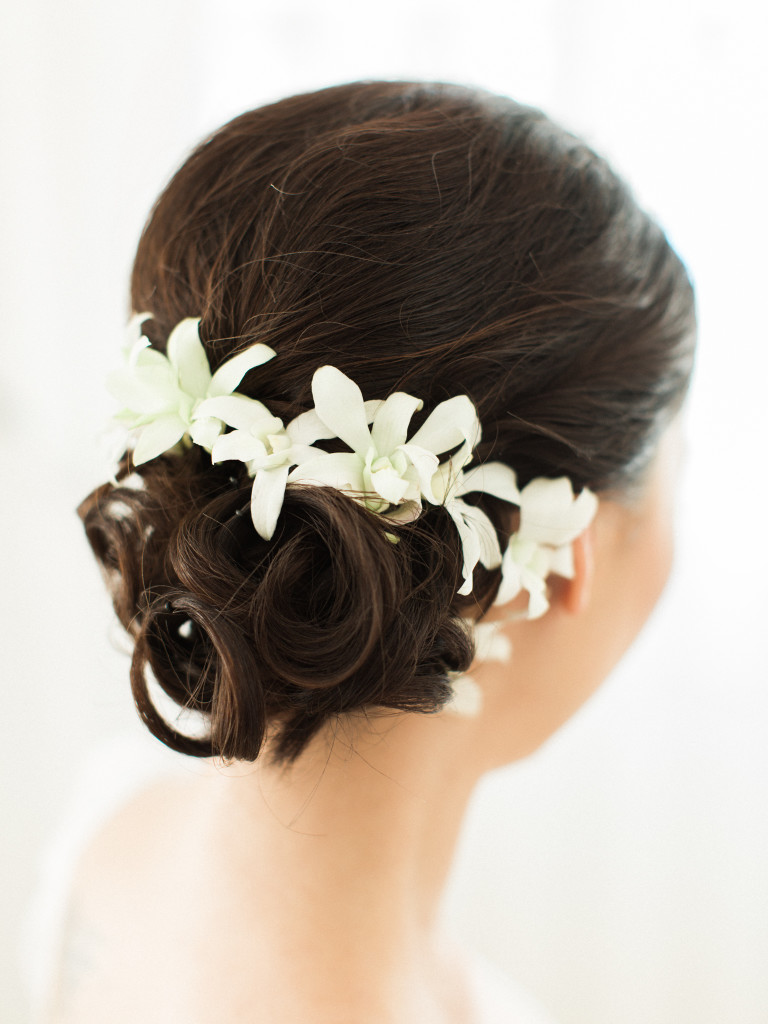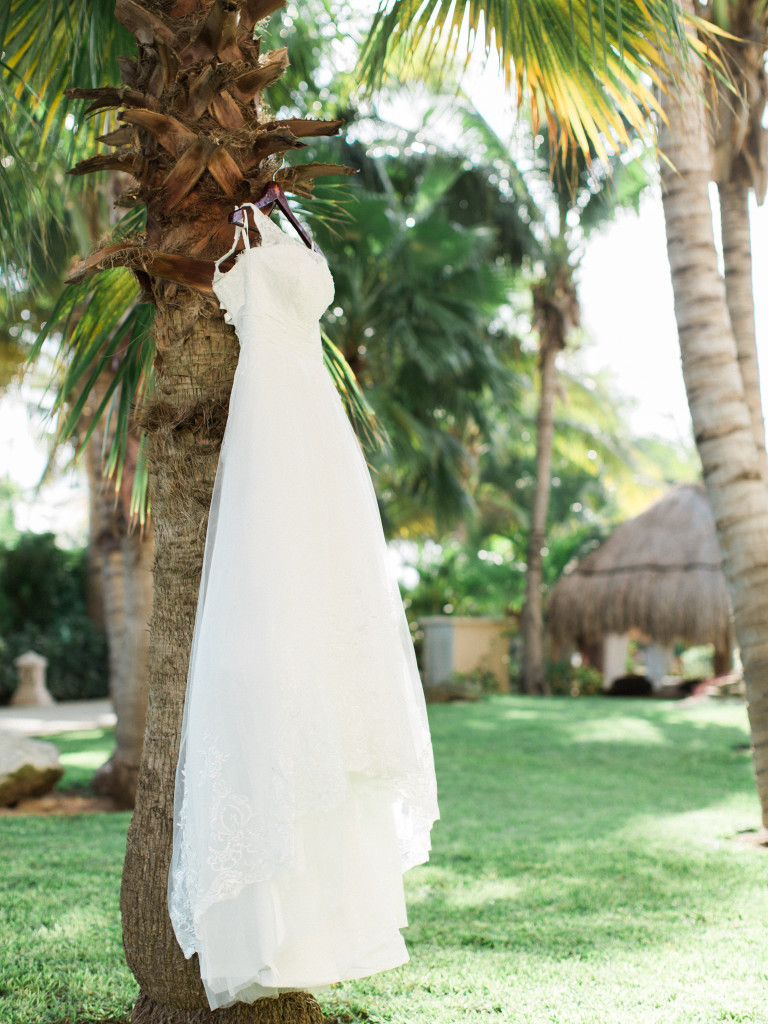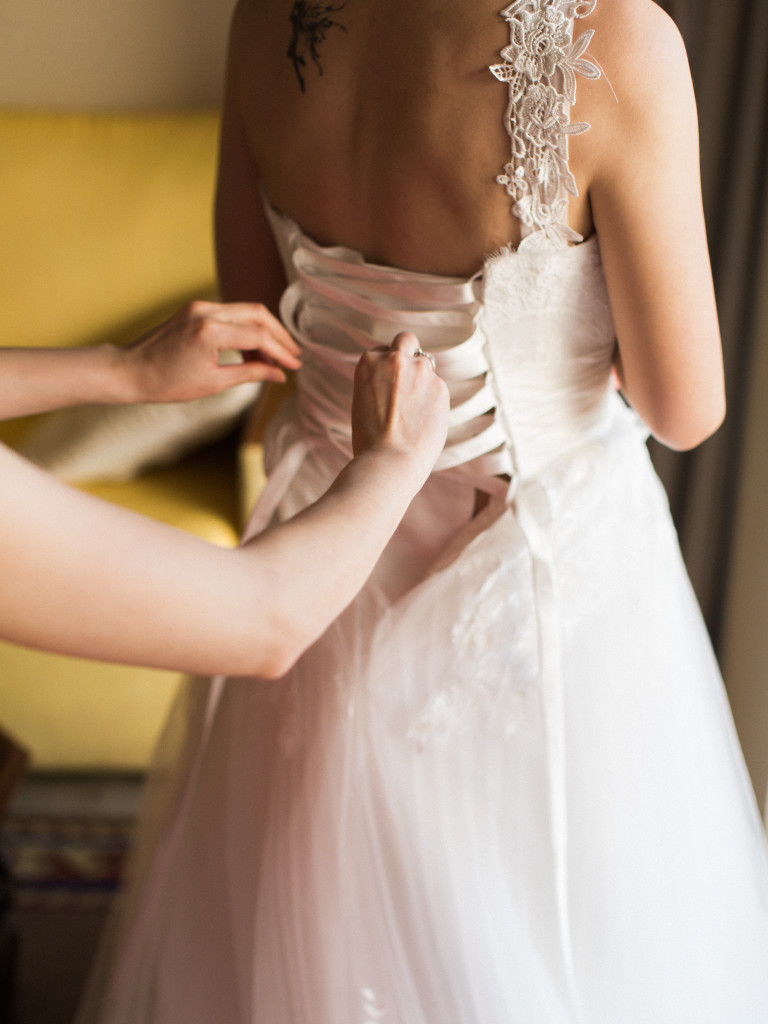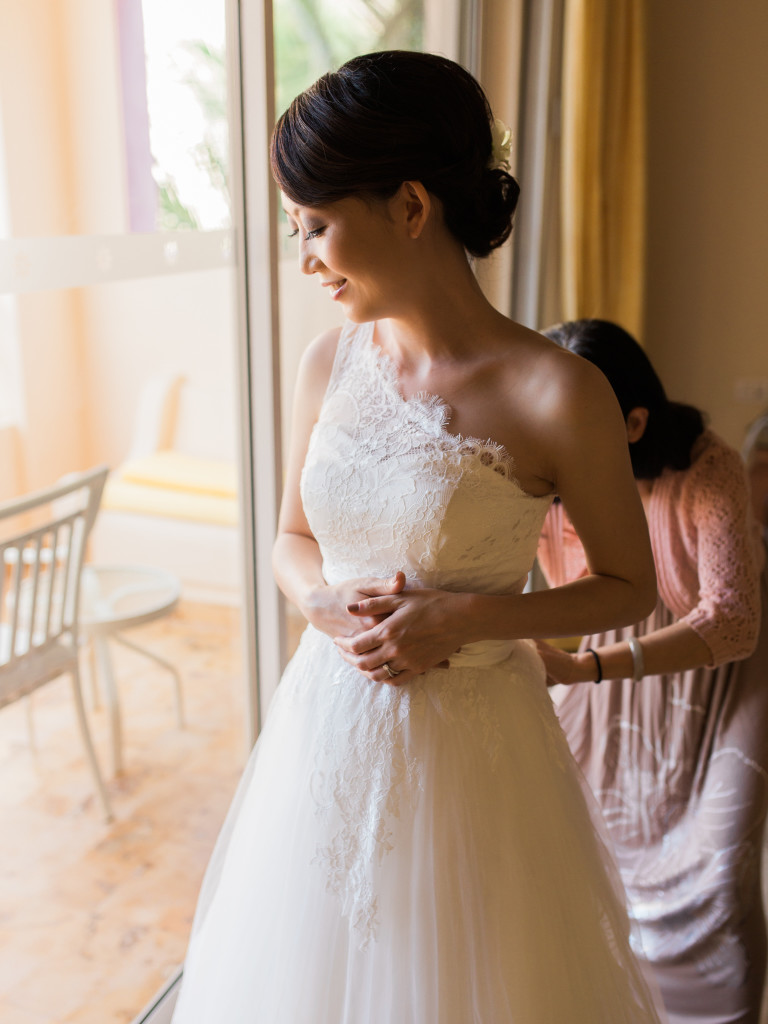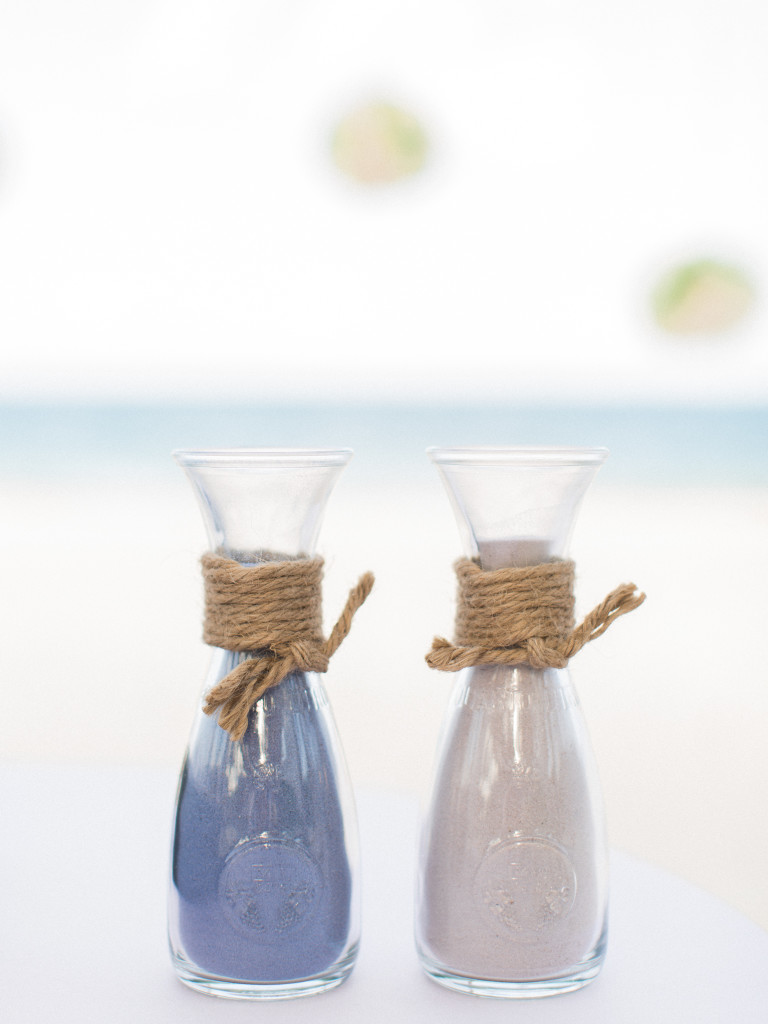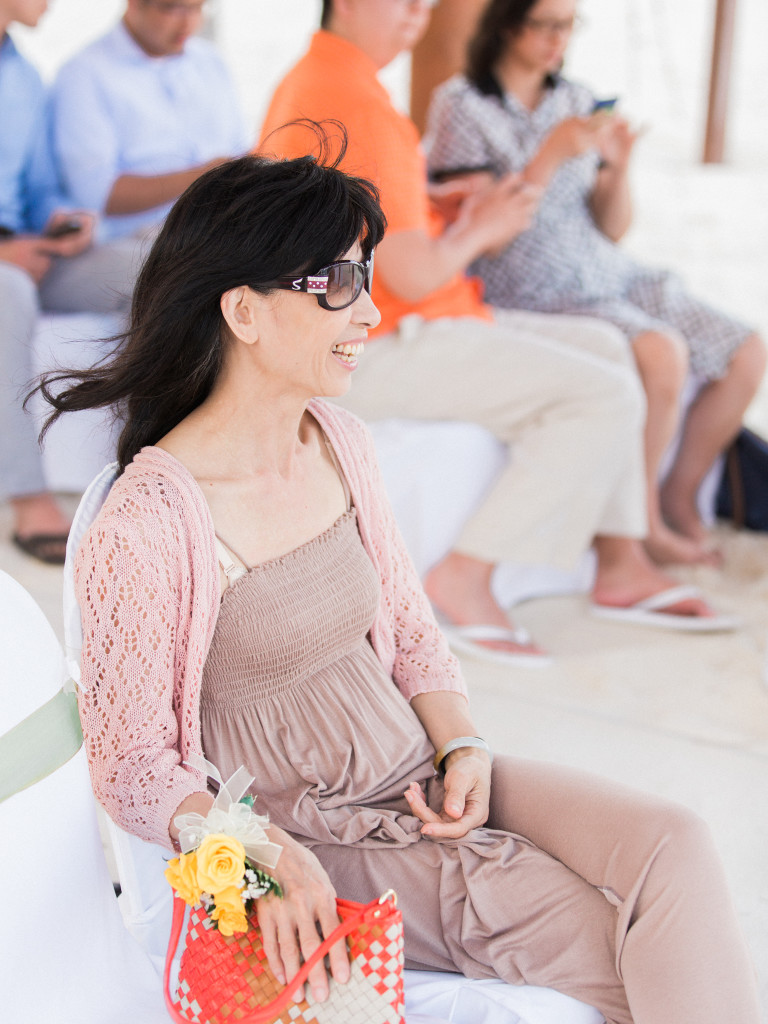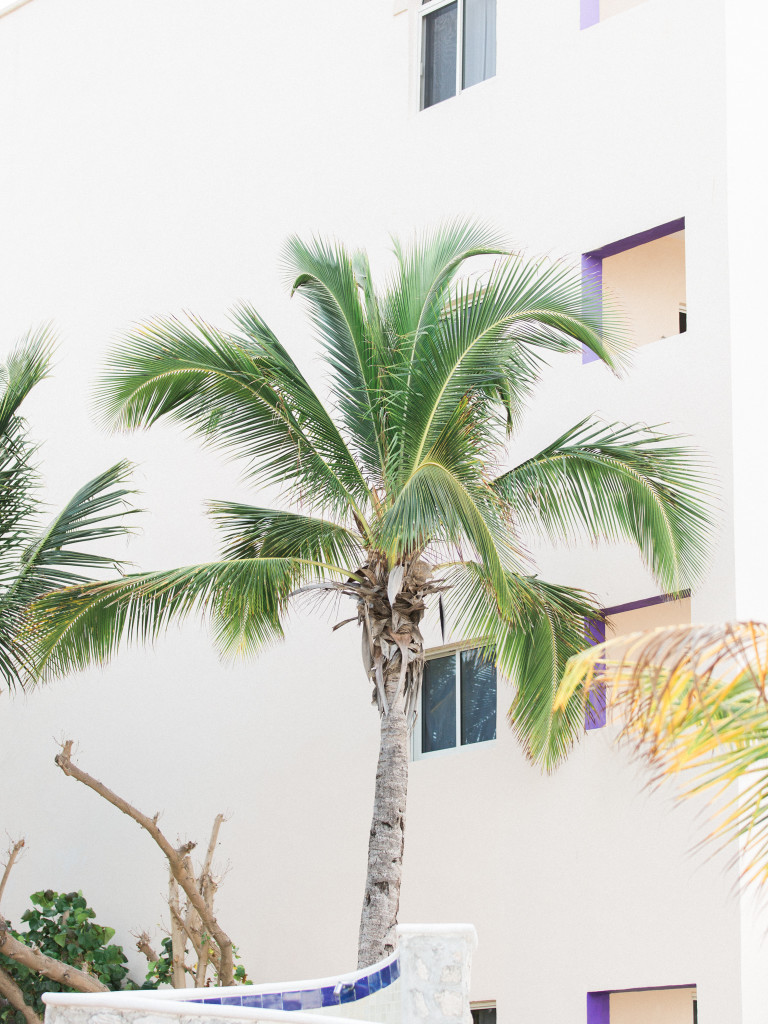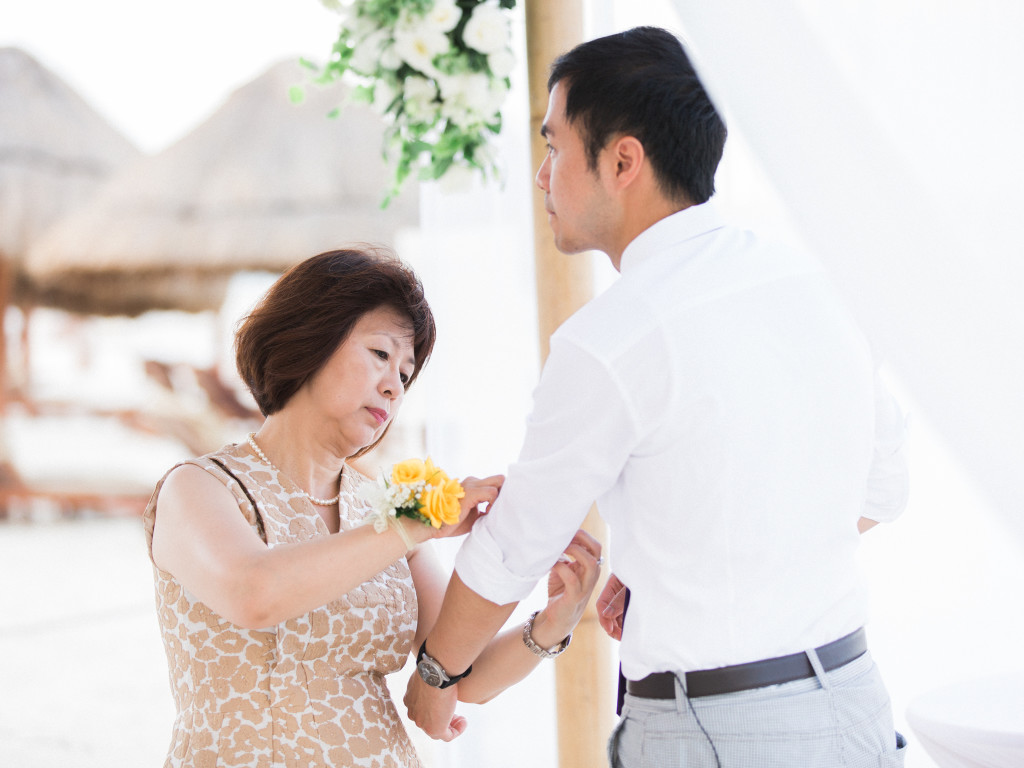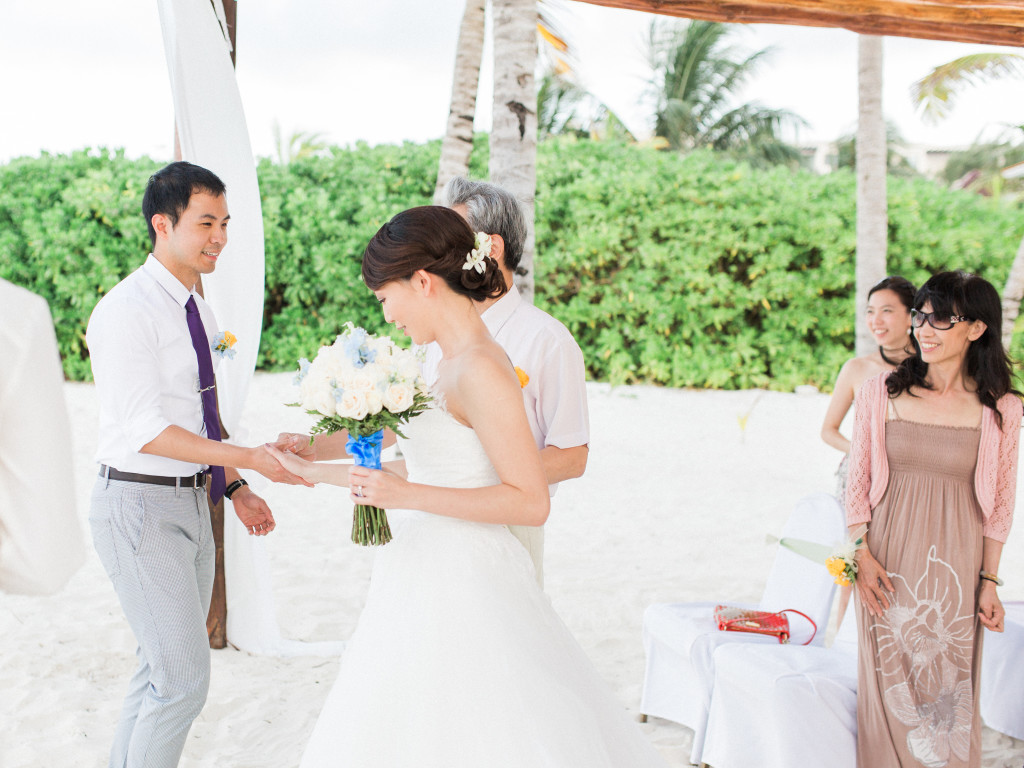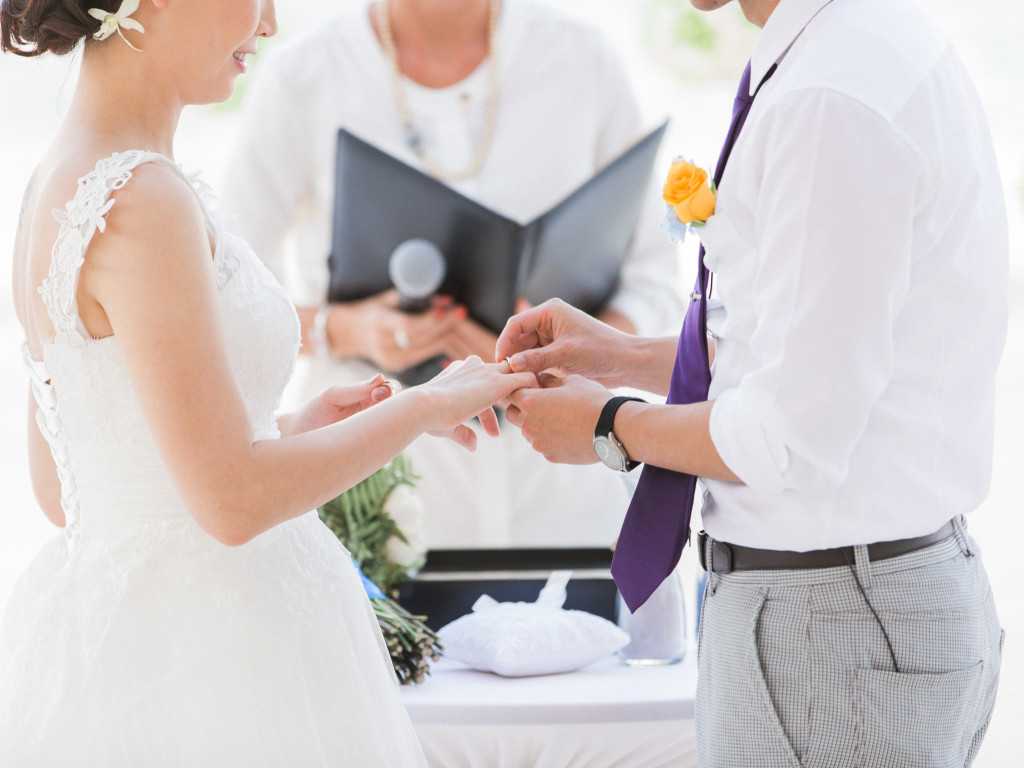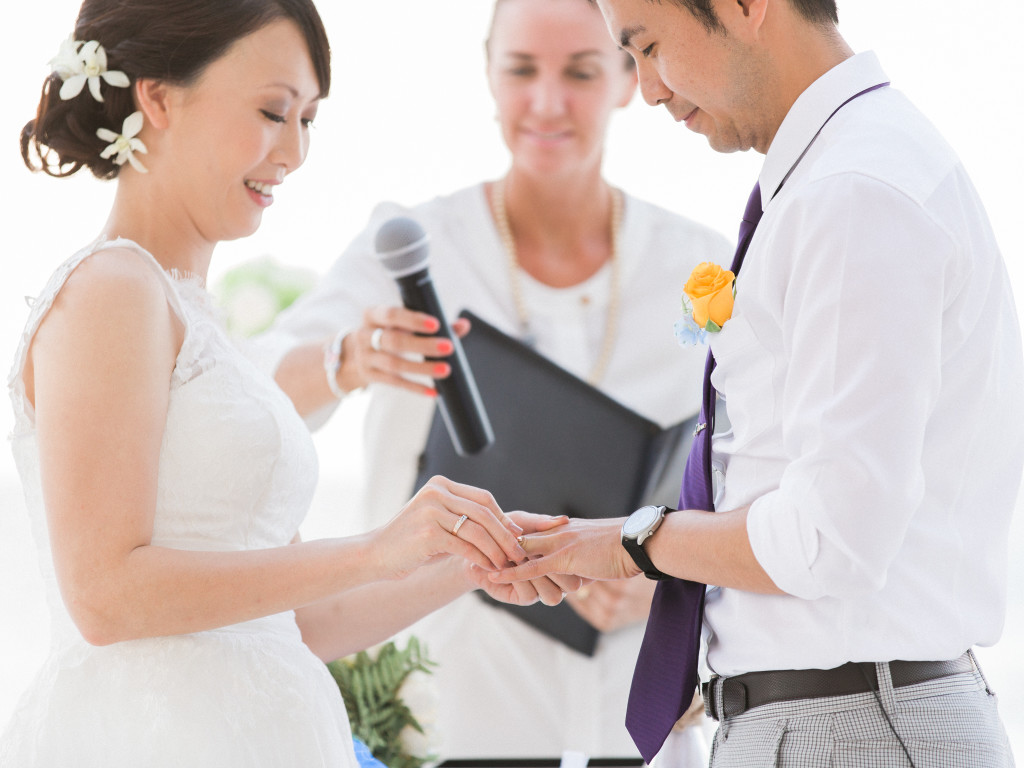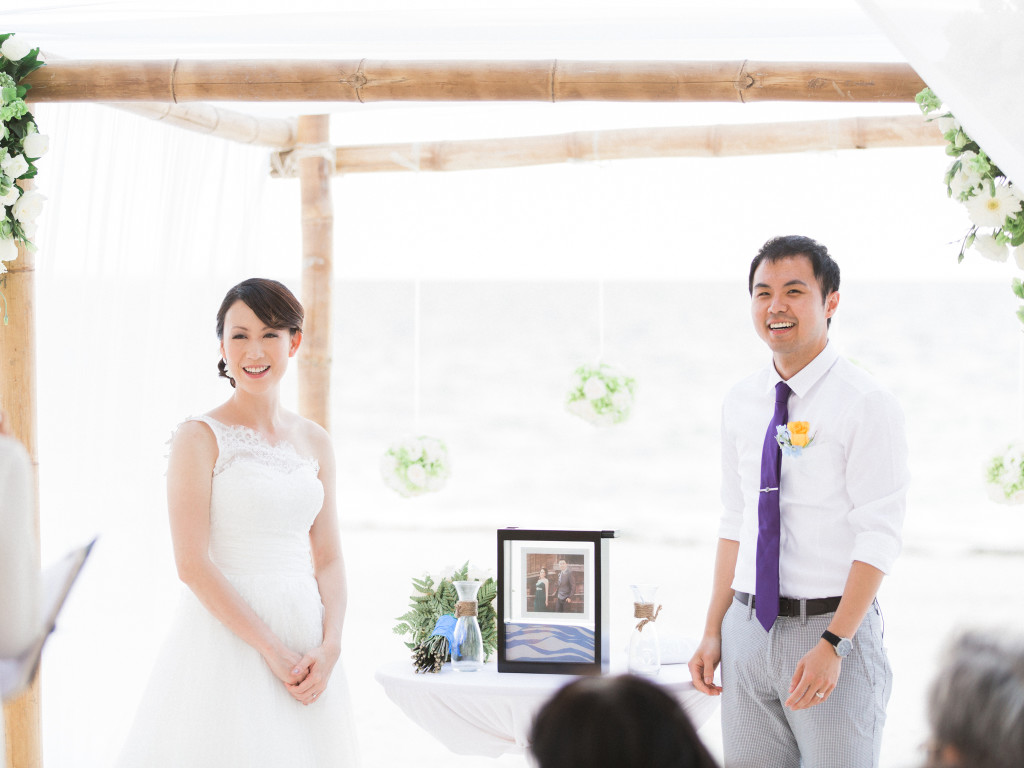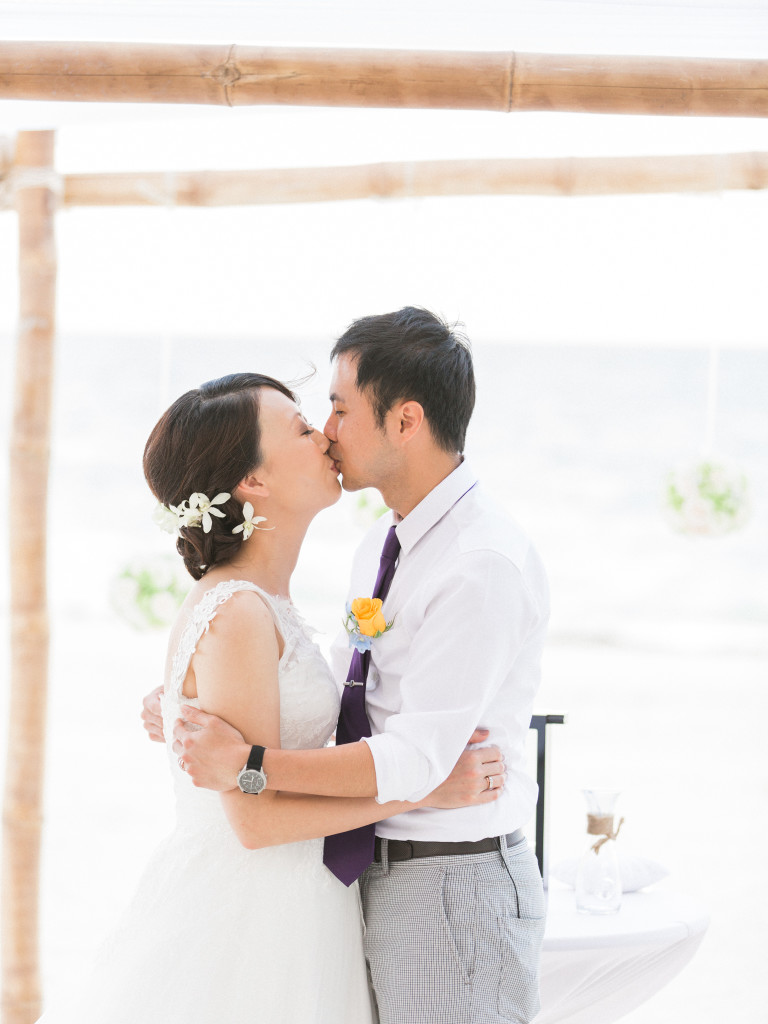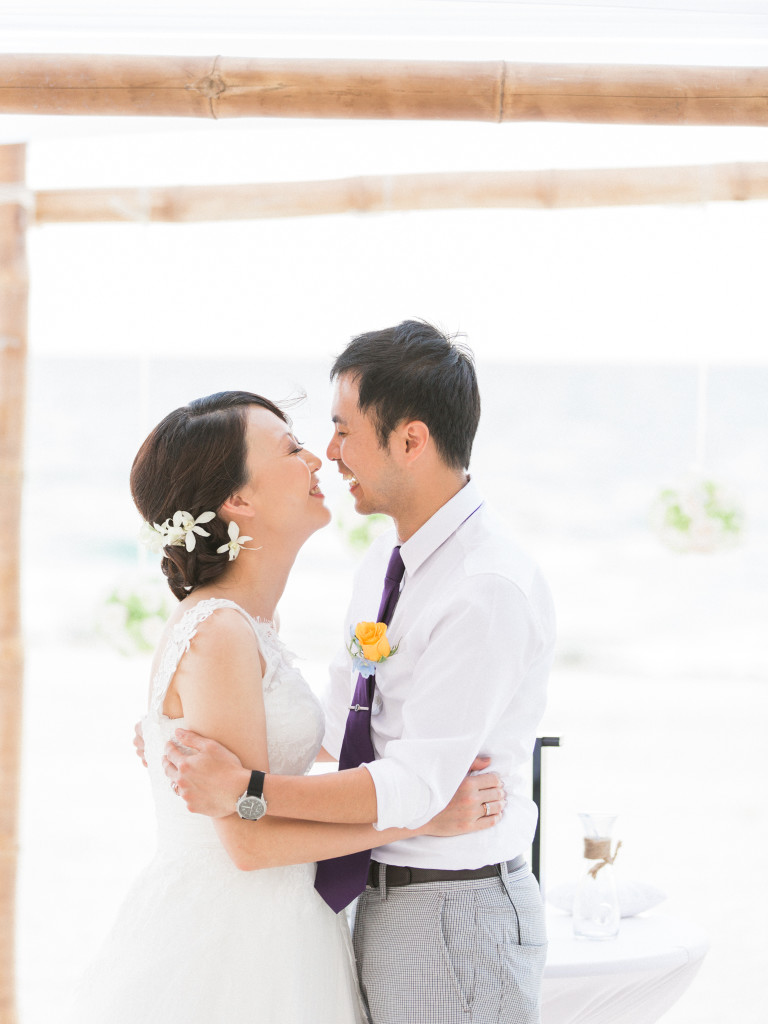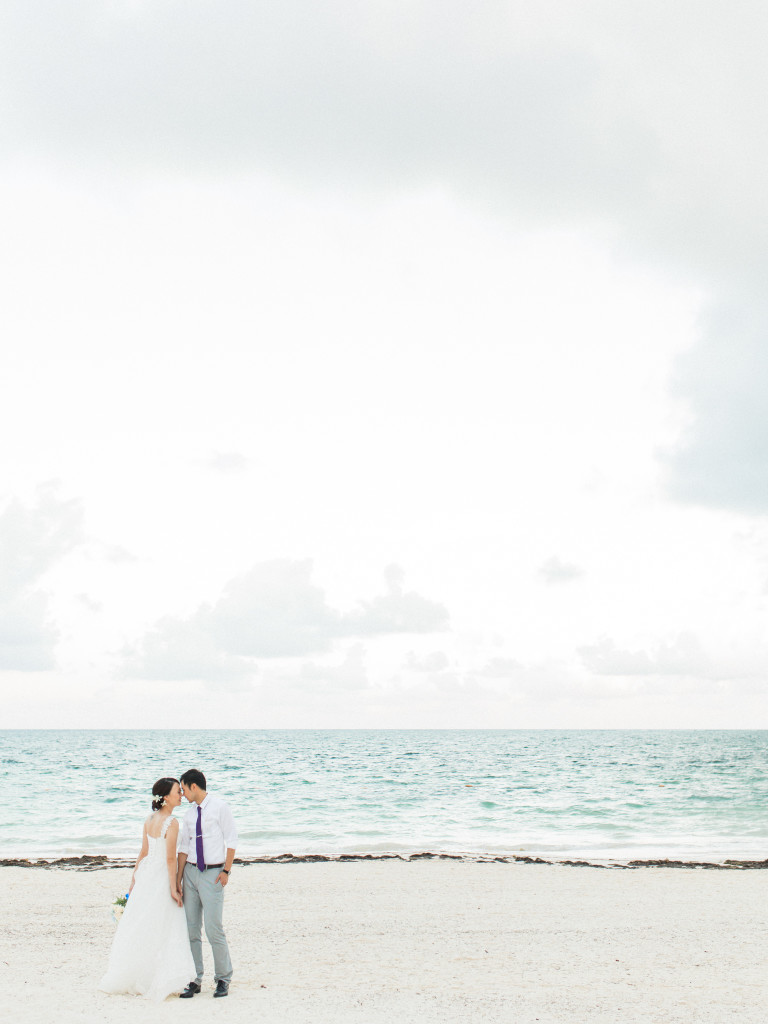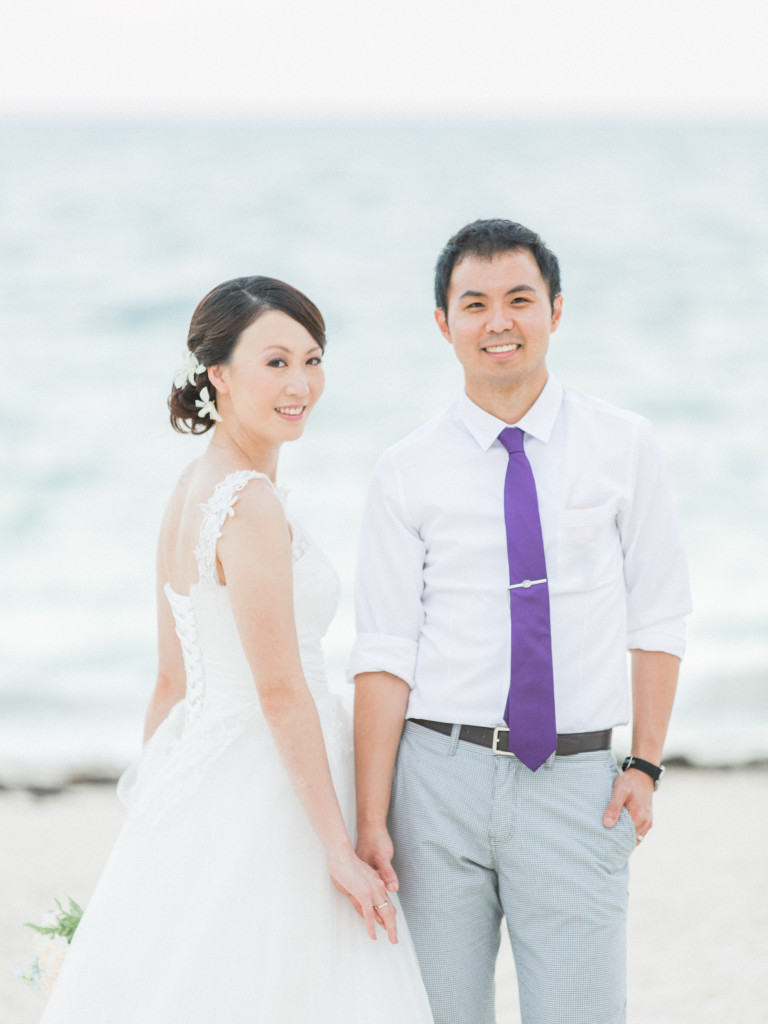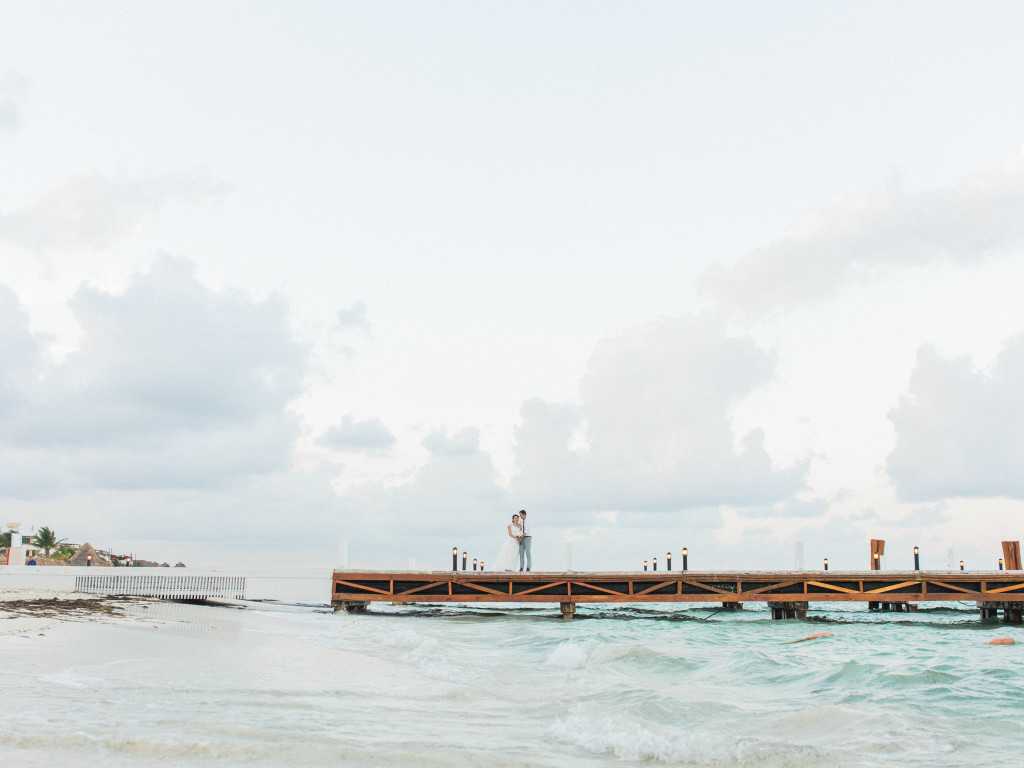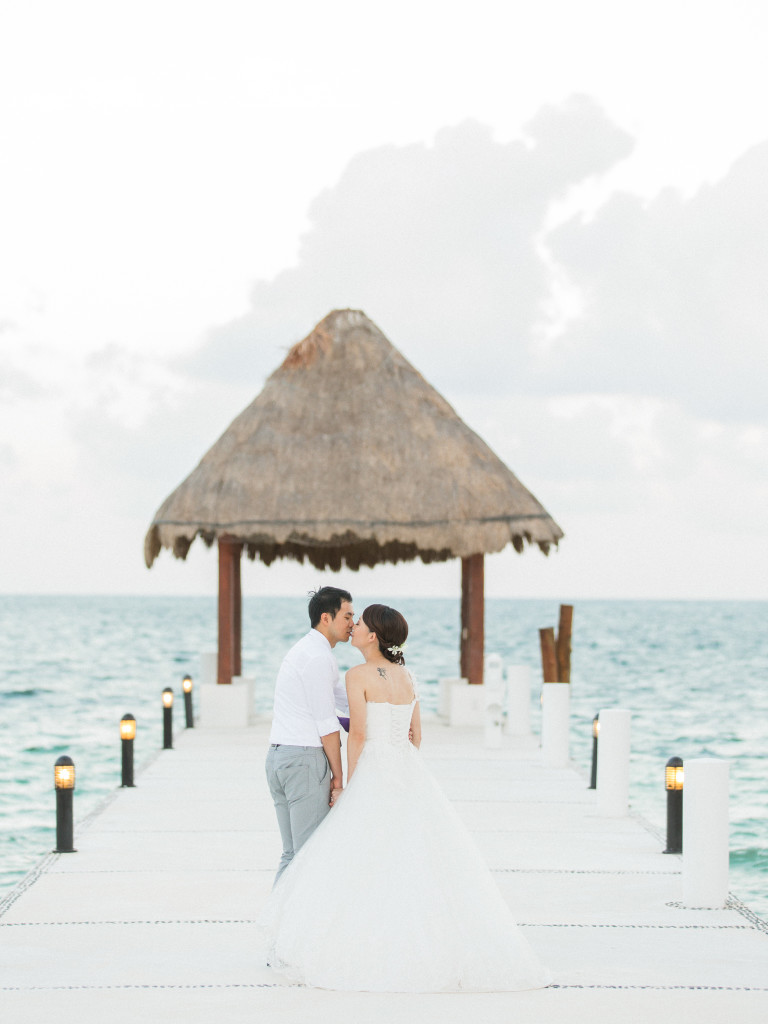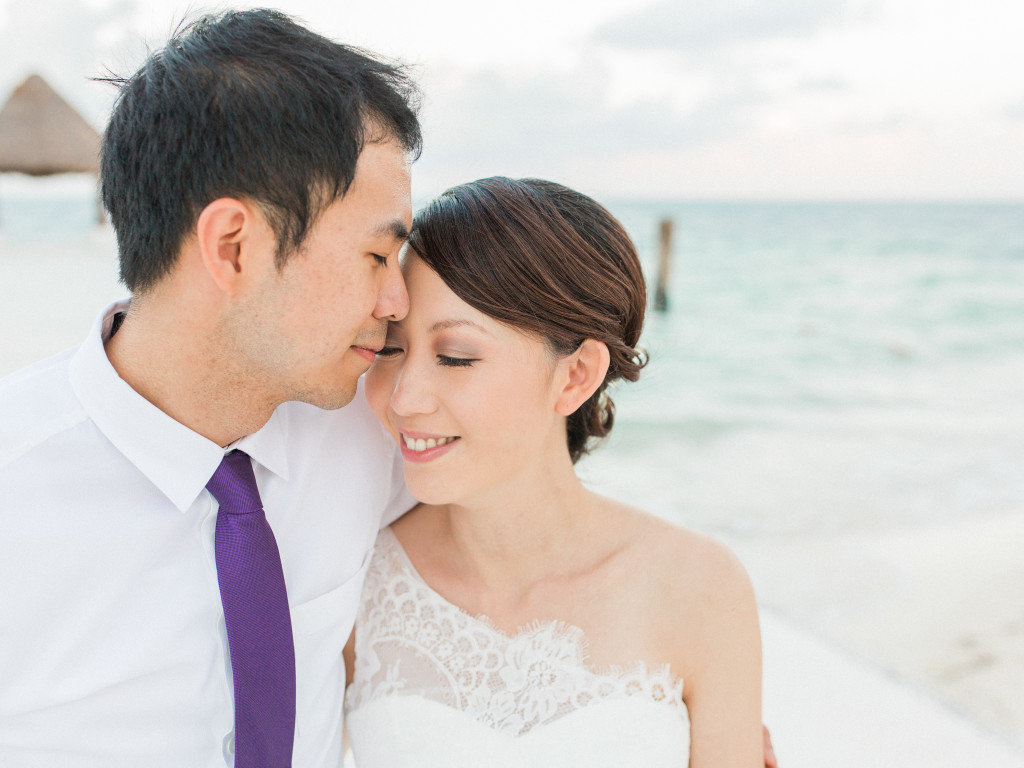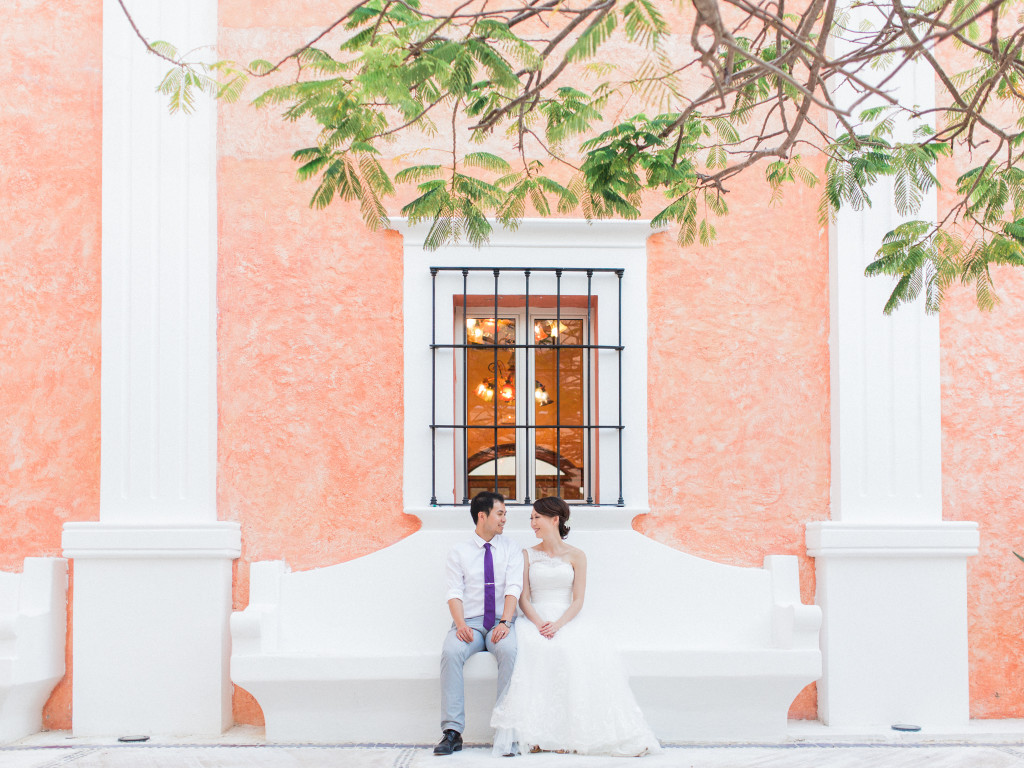 Excellence Riviera Cancun Wedding | Dallas Destination Wedding Photographer
Sandy and Leo were married on the gorgeous beachfront of the Excellence Riviera Cancun. The beach ceremony was intimate, sweet and was the perfect setting for the friends and family gathered. I loved how private and quiet the ceremony felt being on the far side of the beach. Besides a stunning beach, the Excellence Riviera Cancun is full of texture and beautiful backdrops for romantic portraits. I'm always blessed when couples are willing to take me to gorgeous destinations outside of Dallas!
Venue: Excellence Riviera Cancun
The Venue at Waterstone Wedding | Celina, TX | Dallas Wedding Photographer | Paige+Bailee
A stunning rustic barn venue, intricate details, lush floral, gorgeous wedding party, fun Aggies, and two people just more than excited to get married; this is Paige and Bailee's story.  The Venue at Waterstone is a brand new southern barn venue located in Celina, TX, and it was exactly what Paige and Bailee wanted.  Paige and Bailee had the perfect first look, you can almost feel how excited they were to see each other for the first time!  Their gift exchange was full of sweet moments; Paige has such a natural and mesmerizing smile, while Bailee has such a fun personality, they're definitely the perfect compliment to each other.  While the Venue at Waterstone is a lovely venue itself, Timeless Fiori took it to the next level with lavish details including draping and the floral chandelier, the chalkboard theme throughout, and super cute moss bowl place cards.  Paige and Bailee's wedding wasn't short of moments and surprises either!  A flash mob during the father daughter dance, Bailee smashing some cake into Paige's face, and Bailee breaking some glass decor with a garter football were just some of our favorites.  The night ended with a sweet private last dance and we sent them off with sparklers and a lovely vintage car from Romantic Remembrances!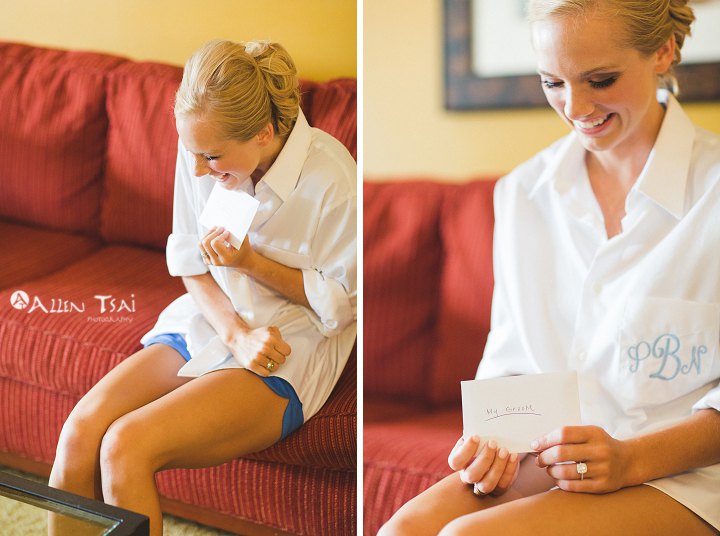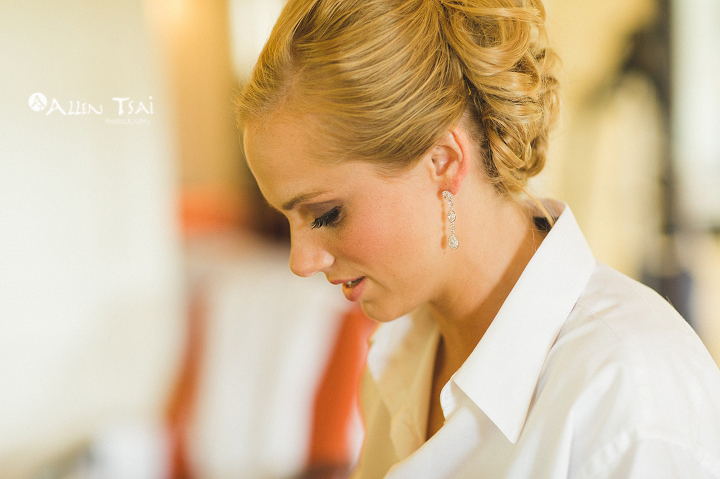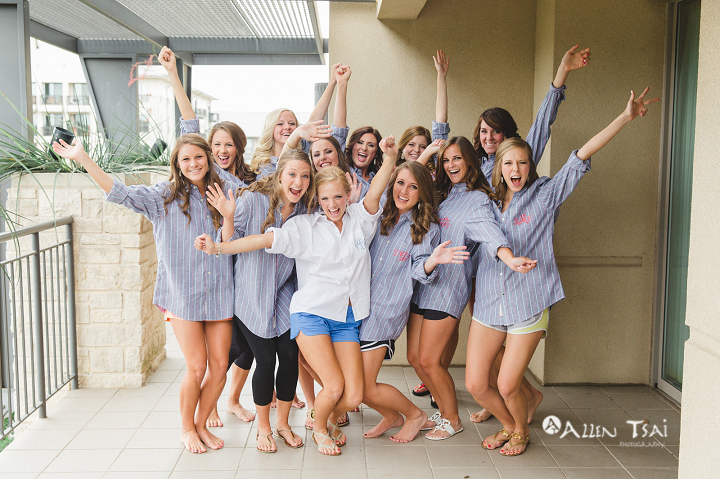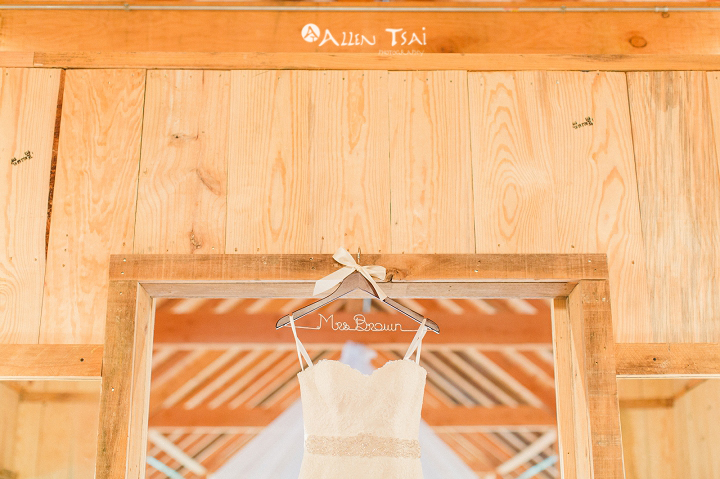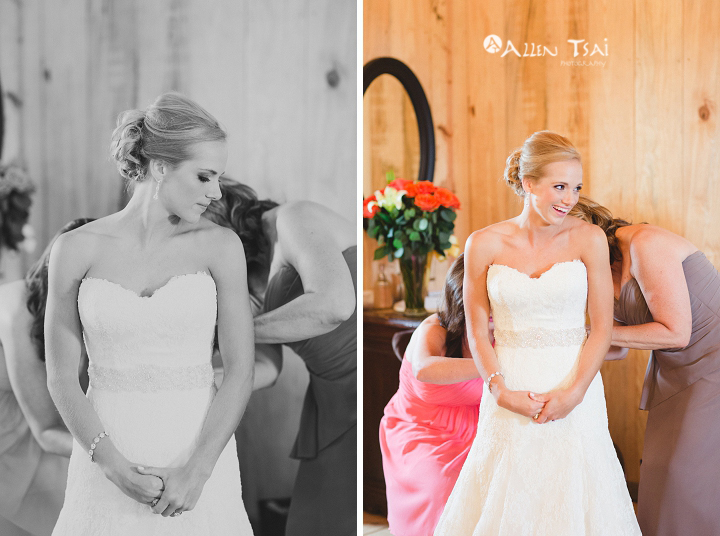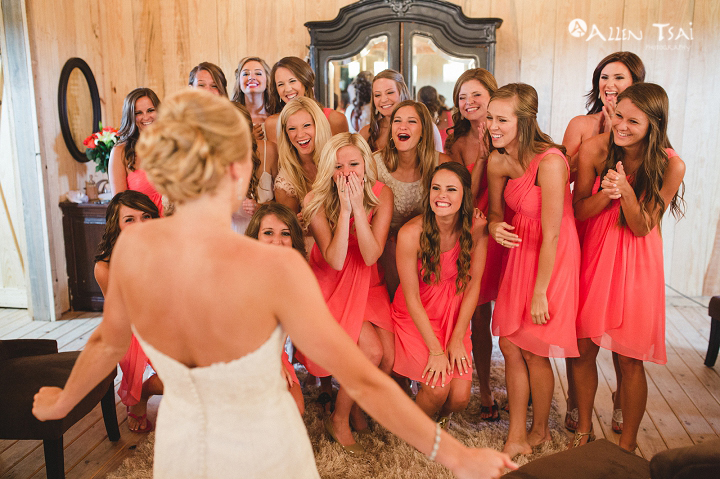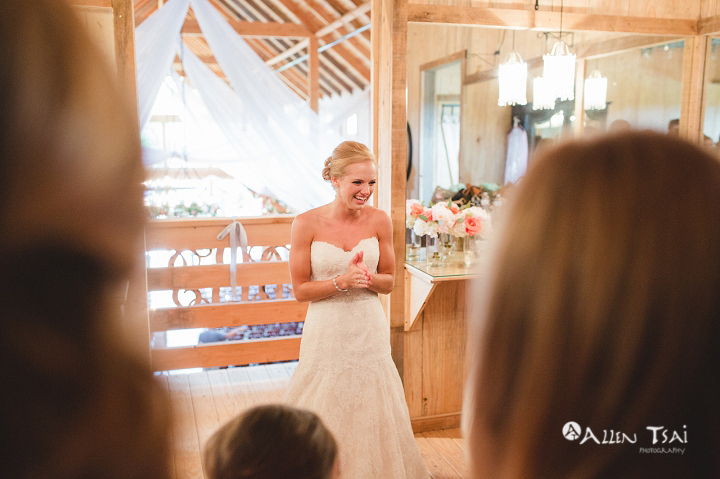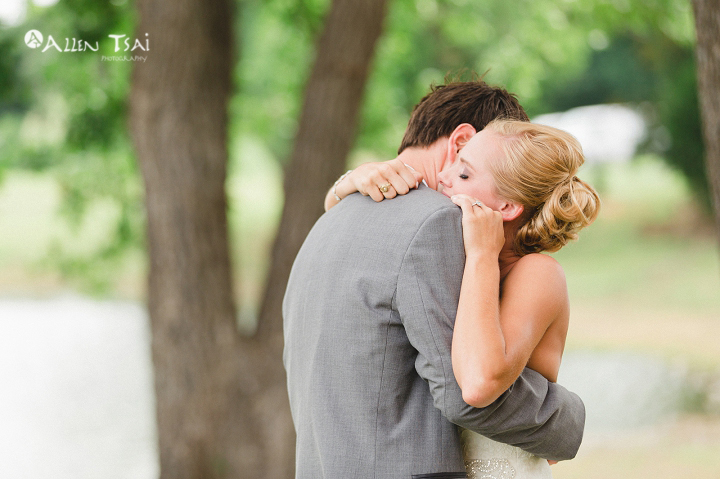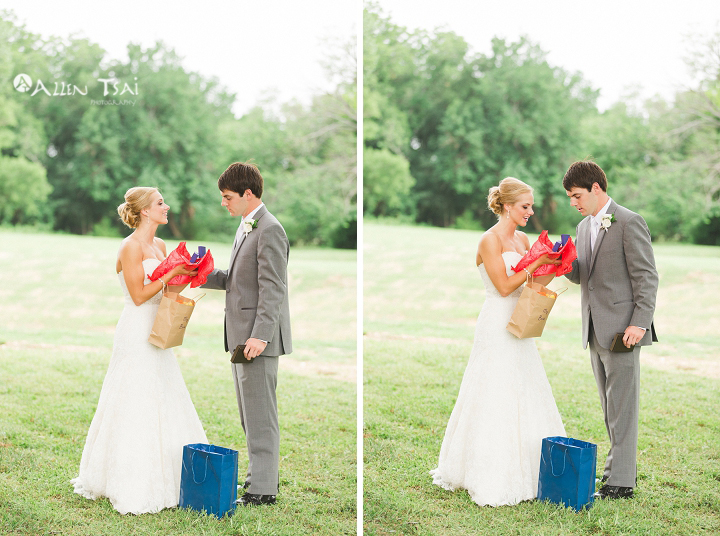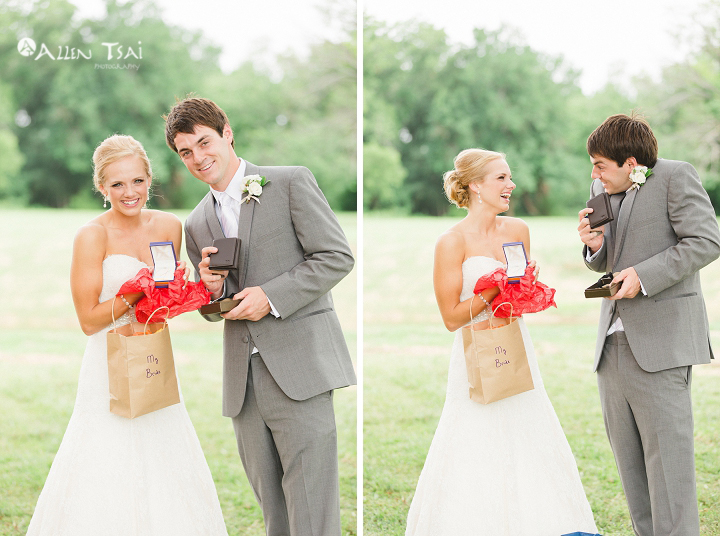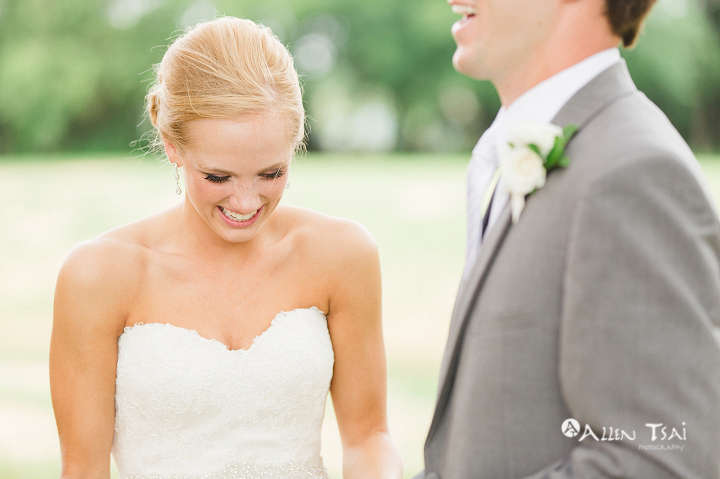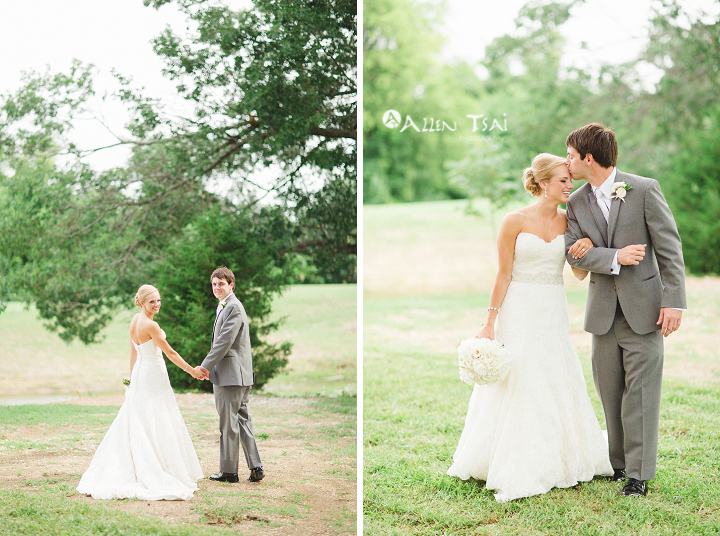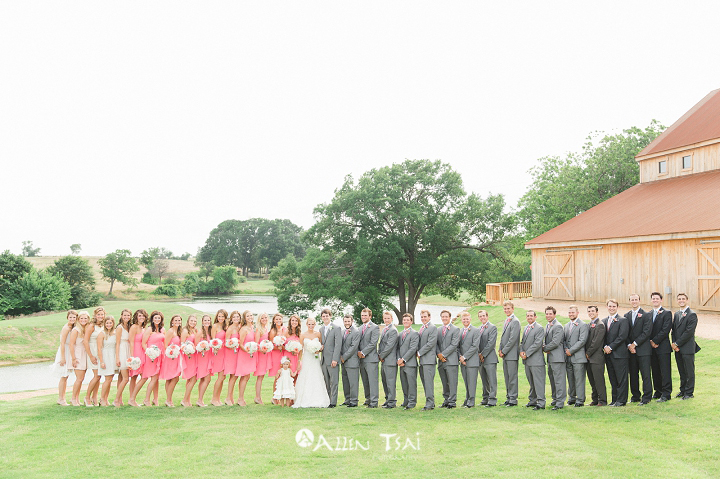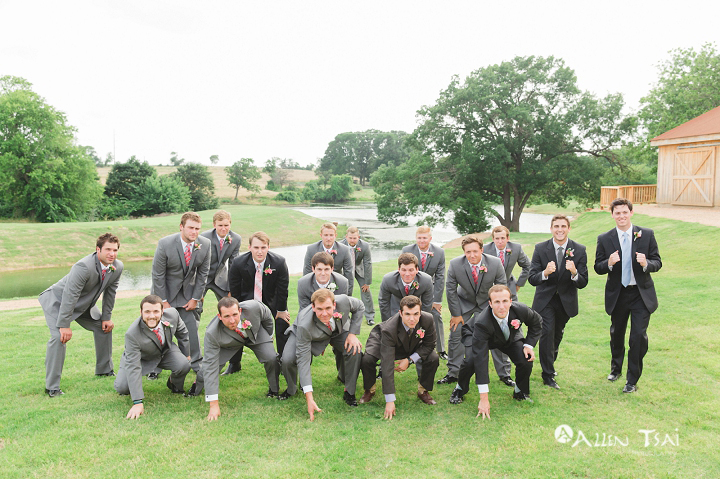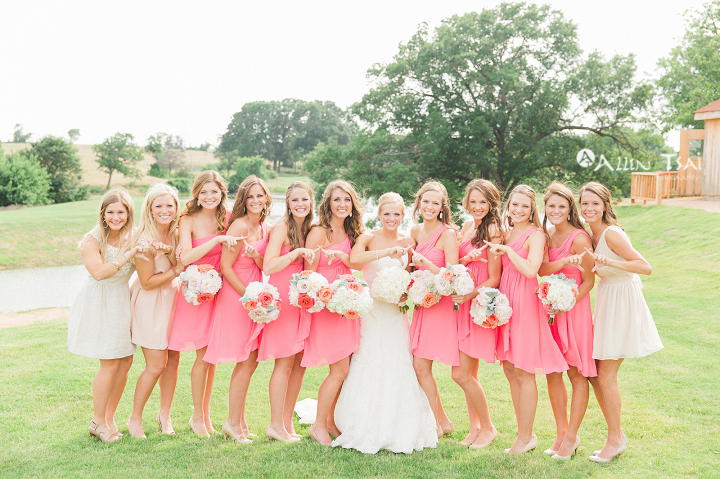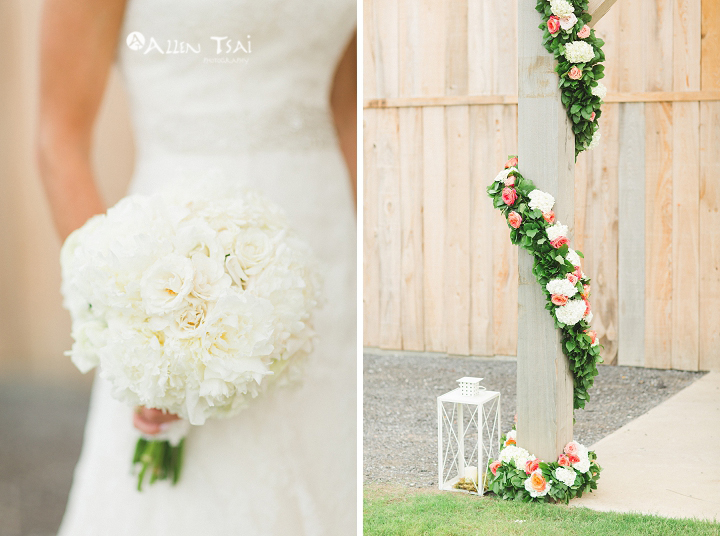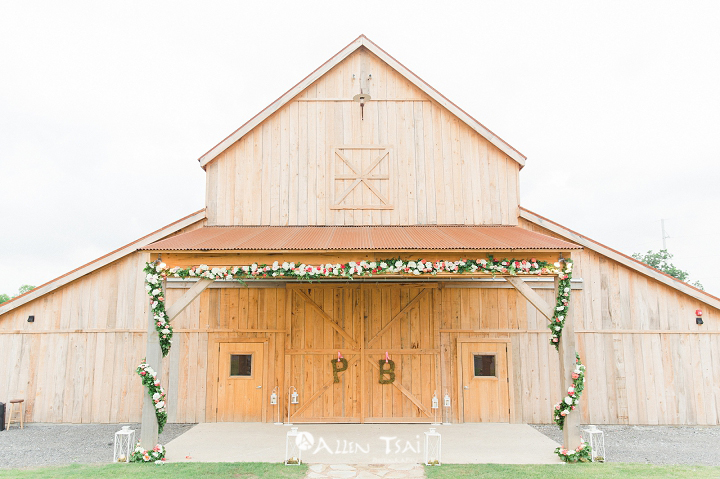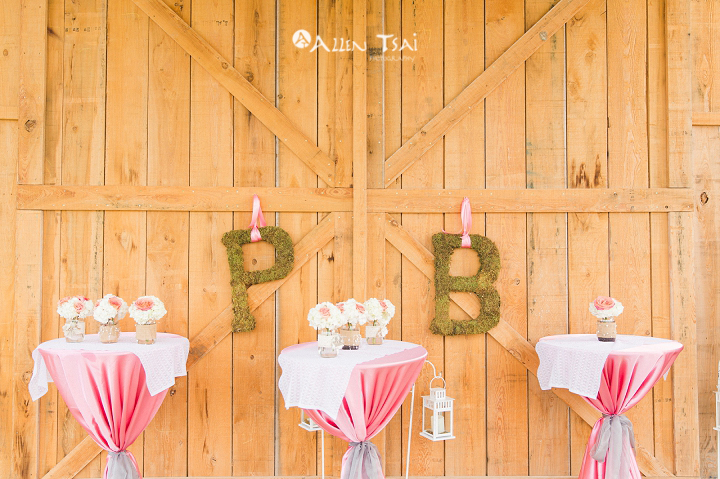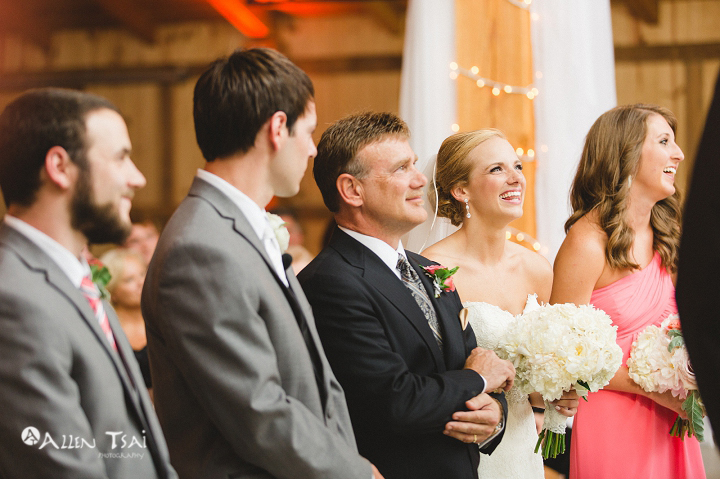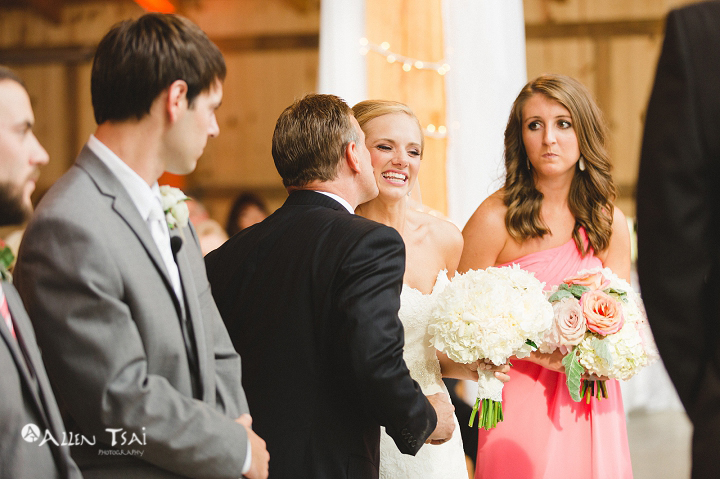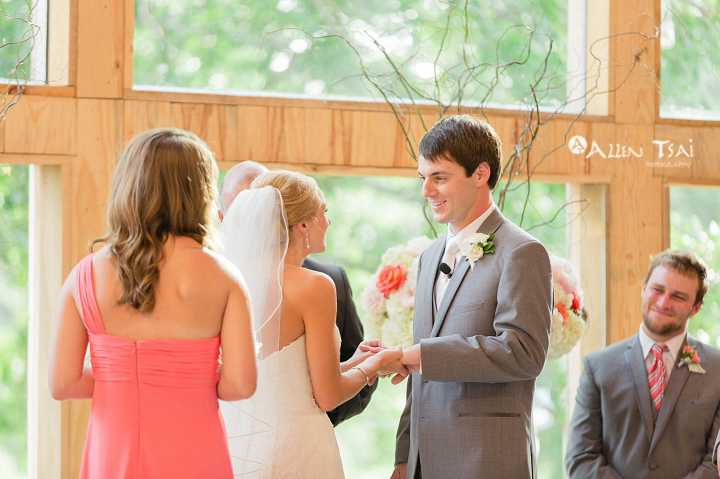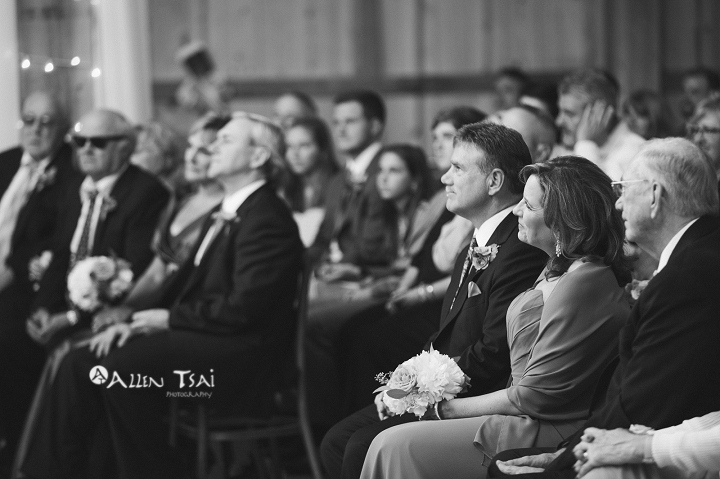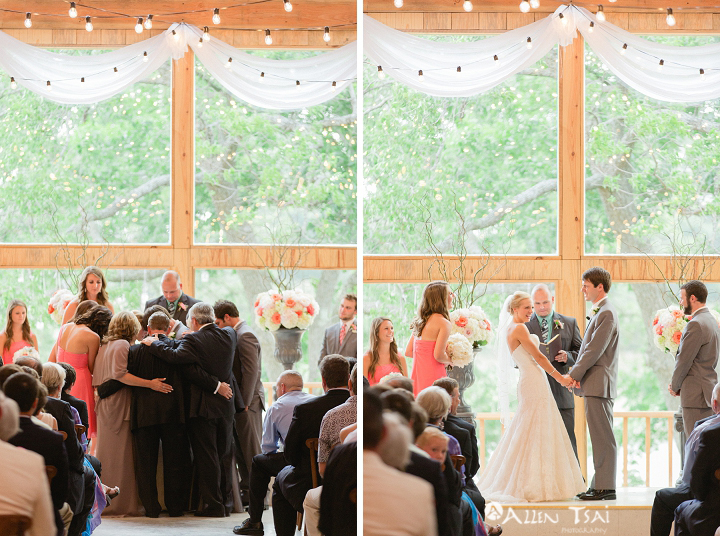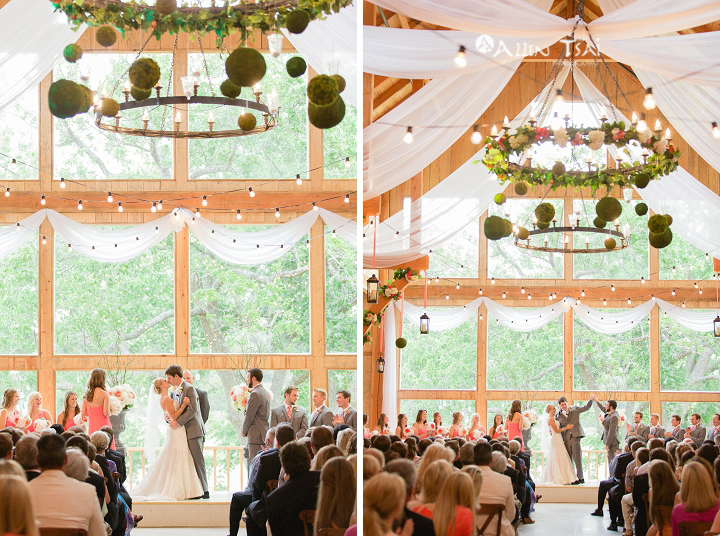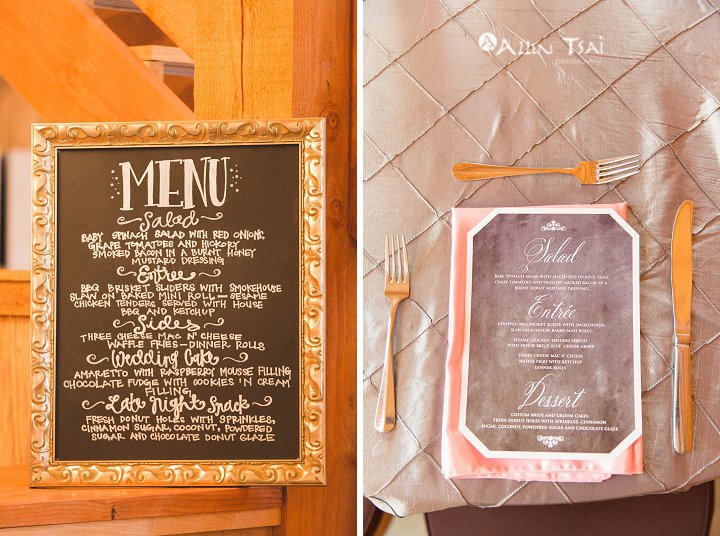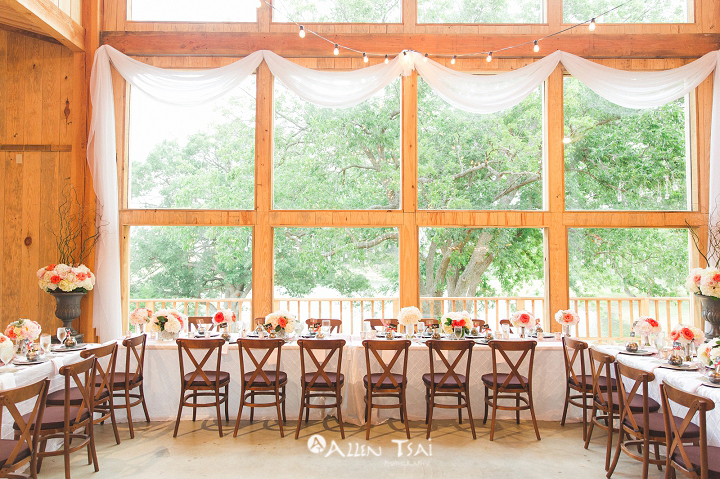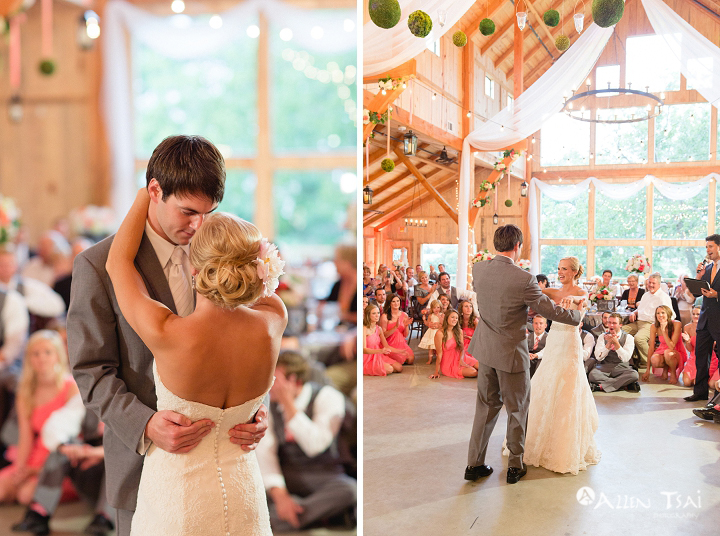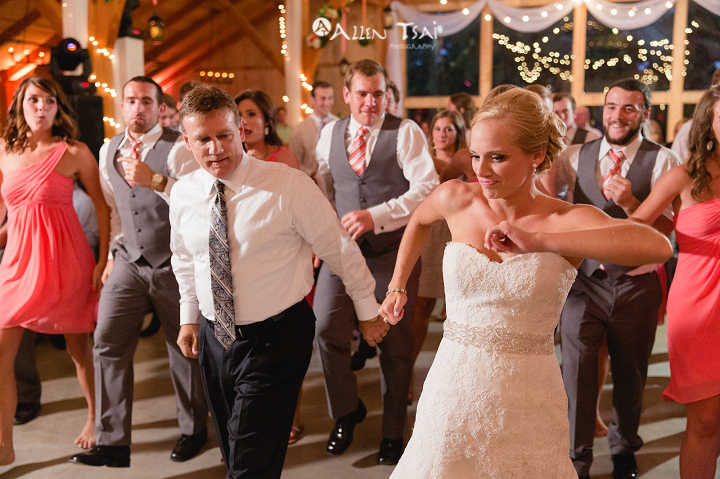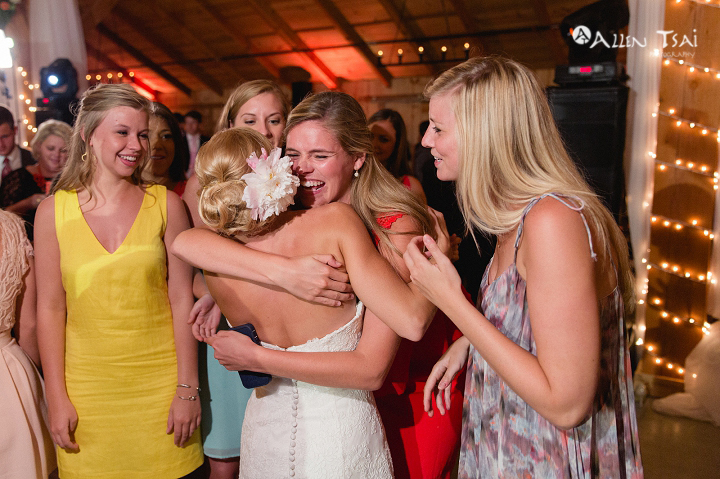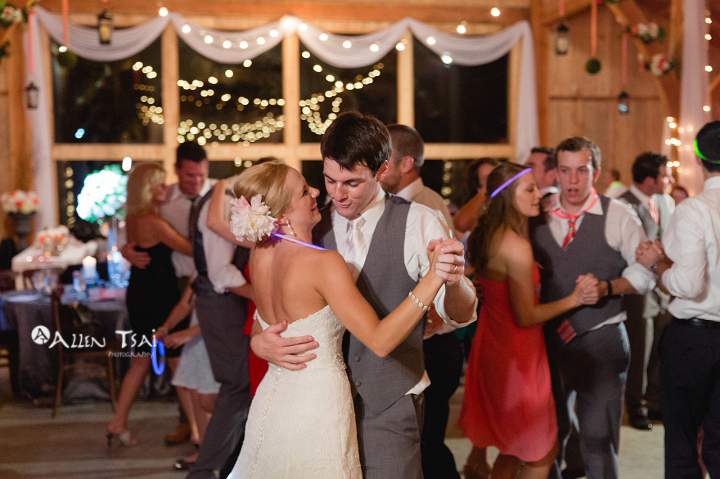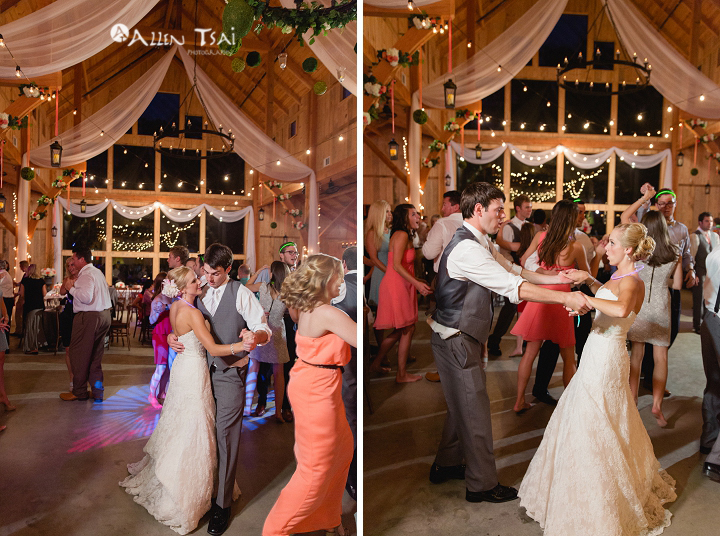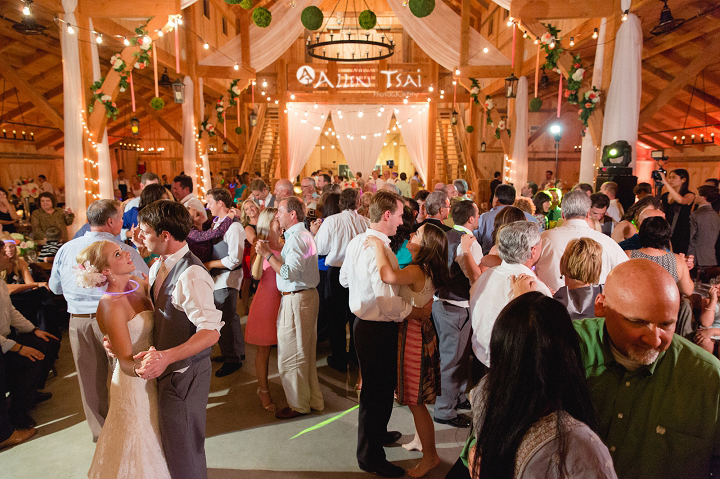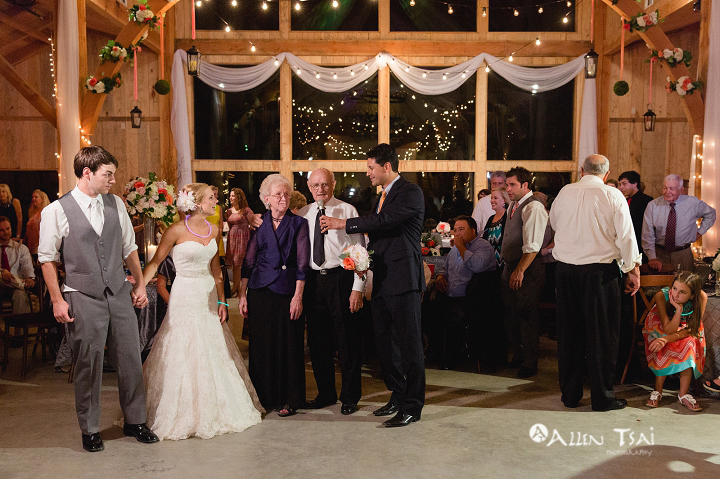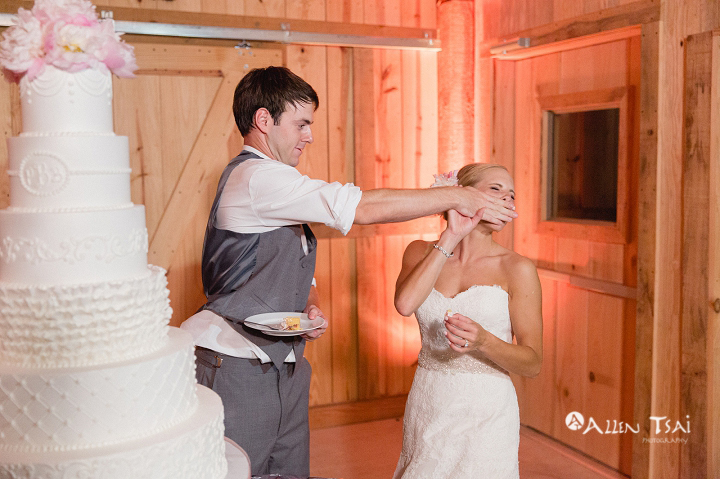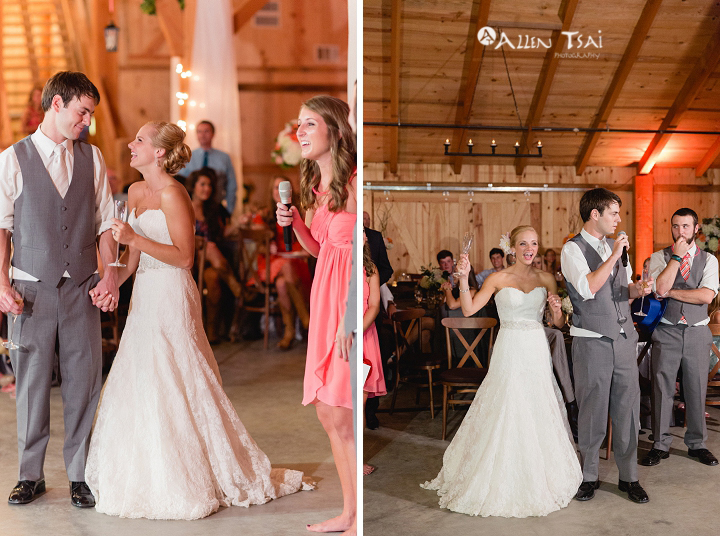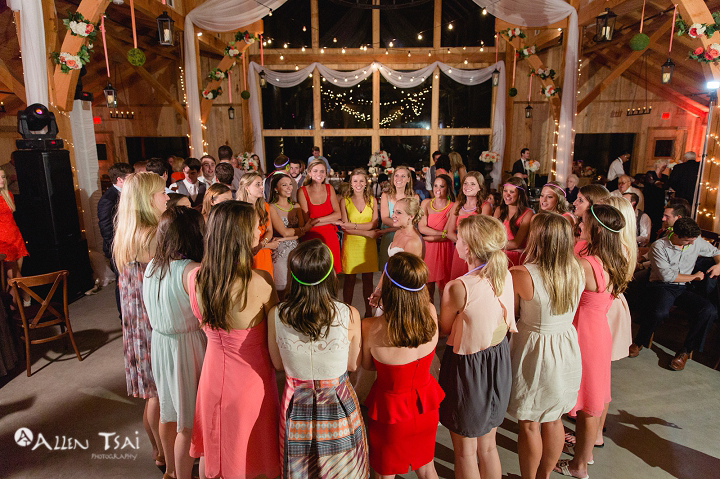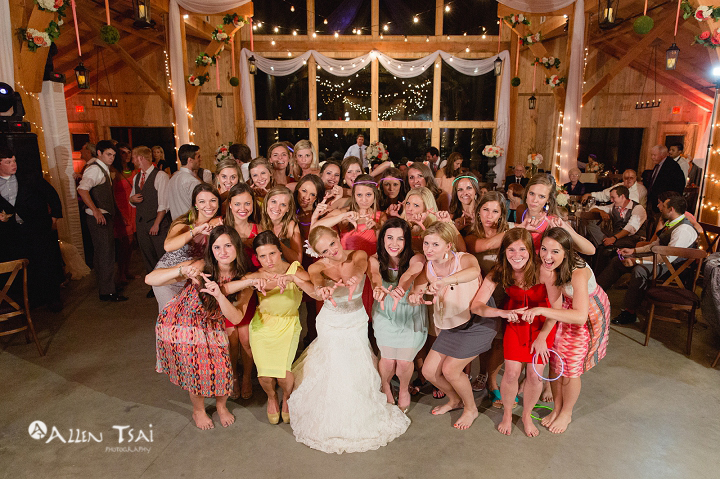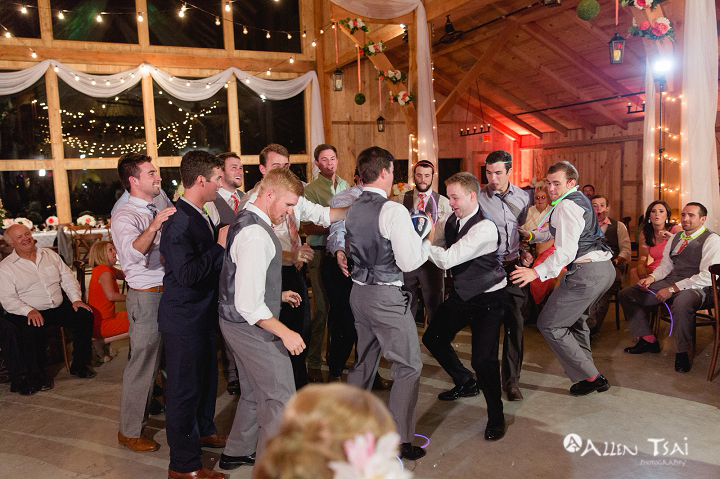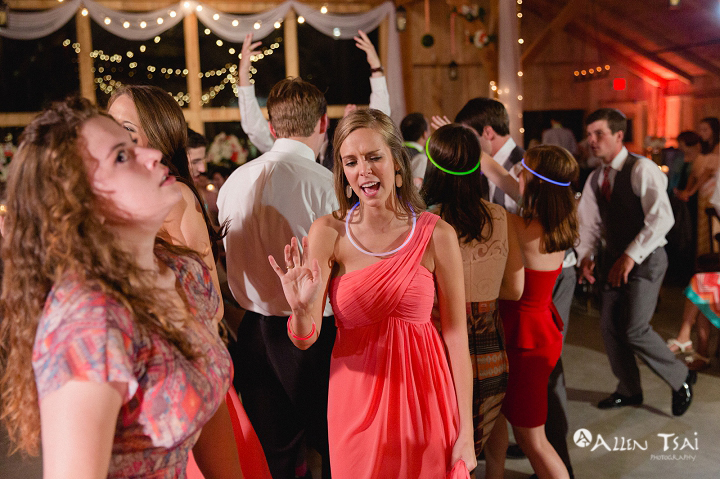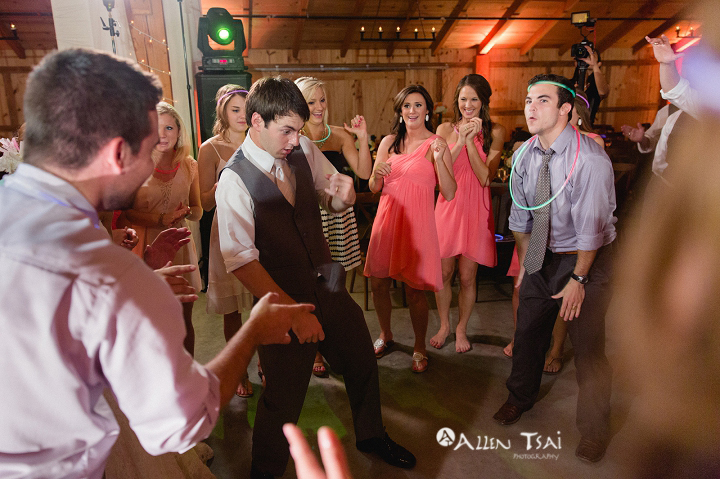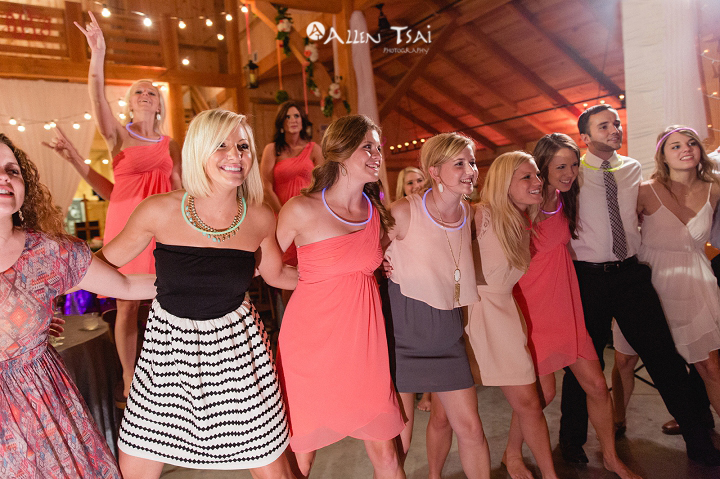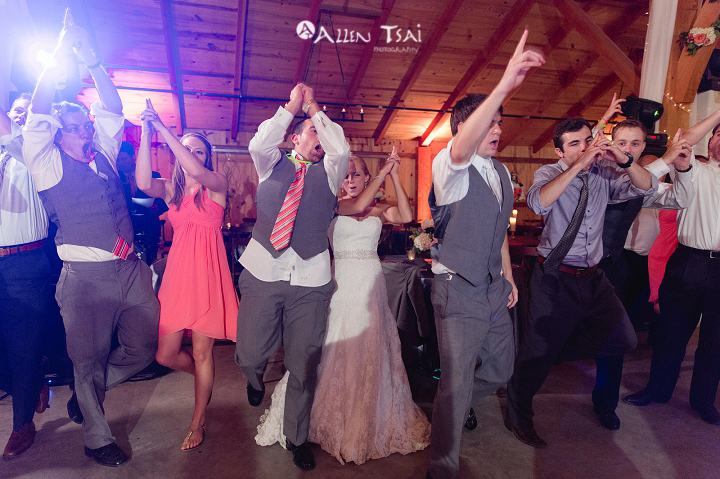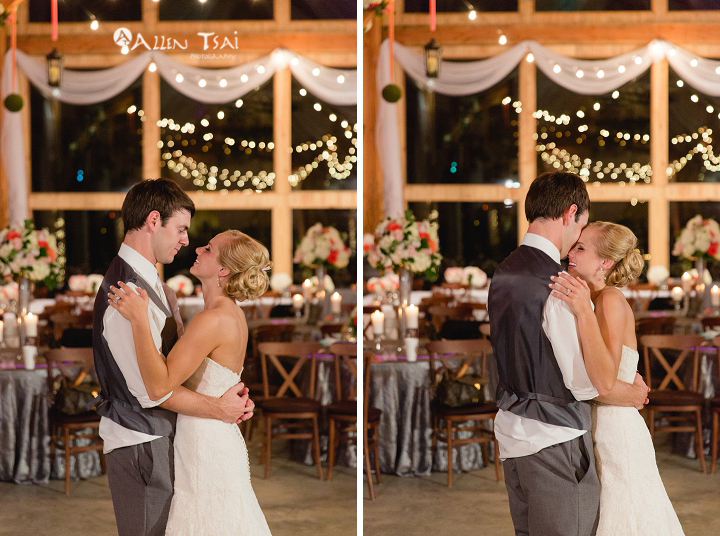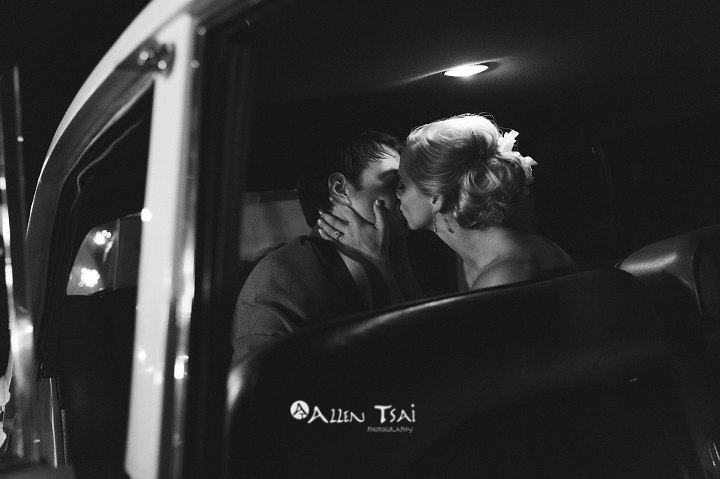 Wedding Planning, Design, & Floral: Timeless Fiori  ::  Venue: The Venue at Waterstone  ::  Wedding Dress:  Lillian West from The Blushing Bride  ::  Bridesmaid Dresses:  Demetrios Bride  ::  Videography:  Roman Video Productions  ::  Cake:  Fancy Cakes by Lauren  :: DJ: Ambiance Entertainment  ::  Drape & Lighting:  Dallas Drape & Lighting  ::  Transportation:  Romantic Remembrances
Seven for Parties Wedding | Dallas Wedding Photographers | Nigina+Gary
When Nigina and Gary told me they met in Las Vegas by the pool, I knew we were going to have a blast at their wedding!  They definitely wanted to get married at a unique wedding venue, and 7 for parties ended up being the perfect place!  Gary's mom happens to be a wedding planner in Oklahoma and did an amazing job designing the wedding with a color palette we haven't seen before: oil bronze, copper, blush, and green.  The groomsmen had actual copper in their boutonnieres, their aisle runner was imprinted with a watercolor inspired brown and green monogram, and they had some of the cutest flower girls ever with their floral crowns.  Nigina and Gary are no doubt deeply in love with each other, and perhaps on par is their mutual love for ice hockey as shown by the Stanely Cup wedding cake, hockey puck wedding favors, exiting under gold hockey sticks, and half their wedding party plays hockey on the same team!  It was beyond amazing to witness the moment they were gifted an Oshie autographed jersey by one of their wedding guests.  Of course, the wedding wouldn't be complete without some Russian culture, and there was surely enough Vodka to represent with some stunning Vodka shot glasses for Nigina and Gary.  They definitely weren't kidding when they say Russians drink Vodka like drinking water!  The toasts were super entertaining because whenever the word "Gor'ko" was used, Nigina and Gary had to kiss, and it was used quite a bit!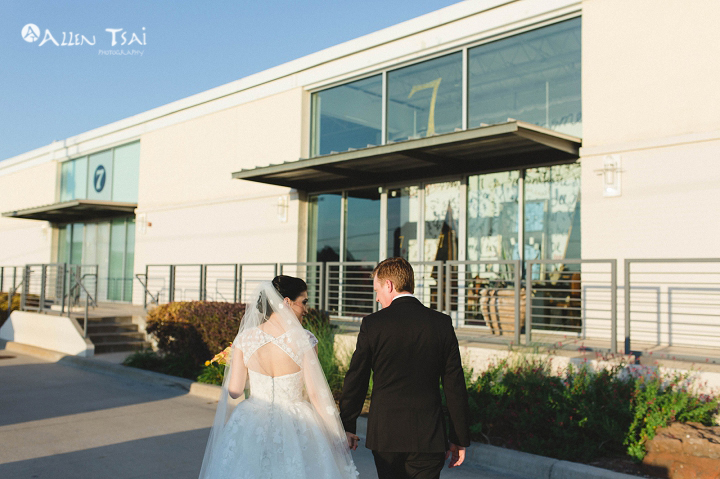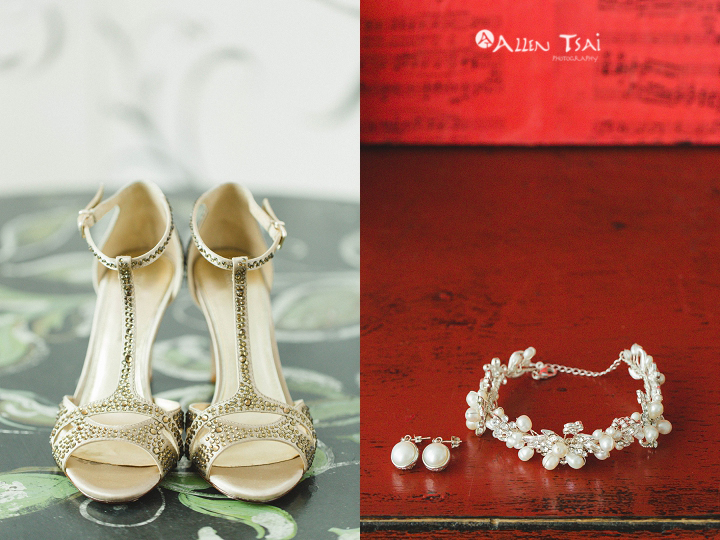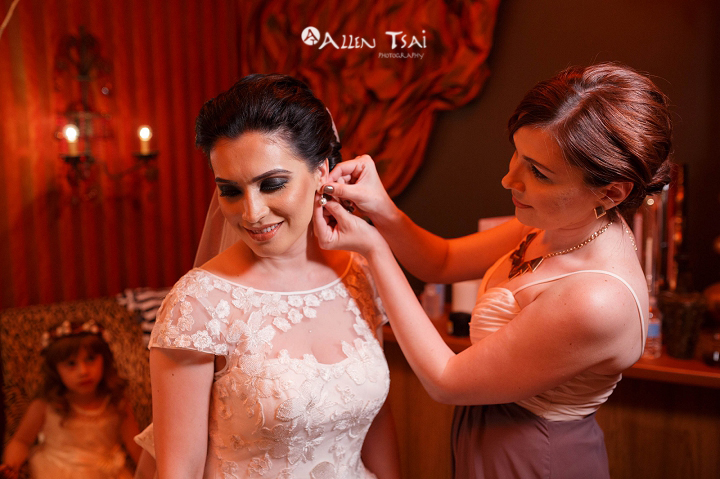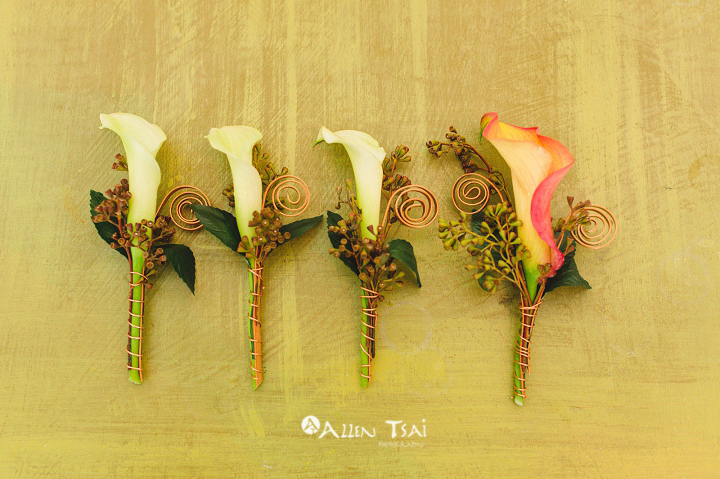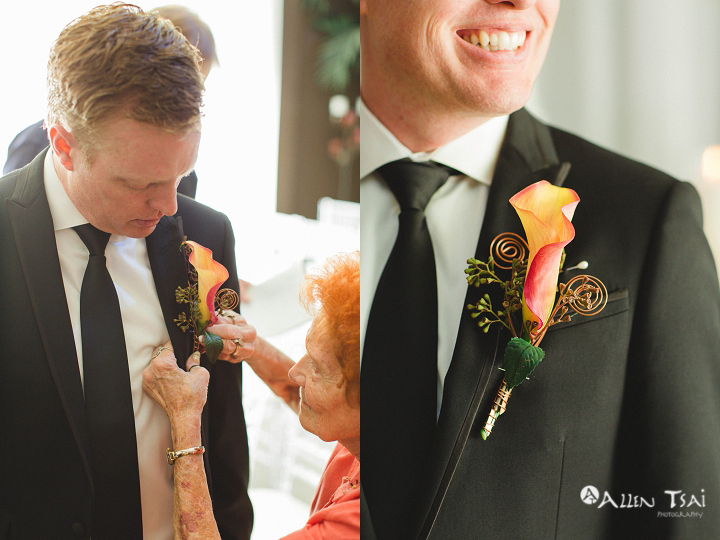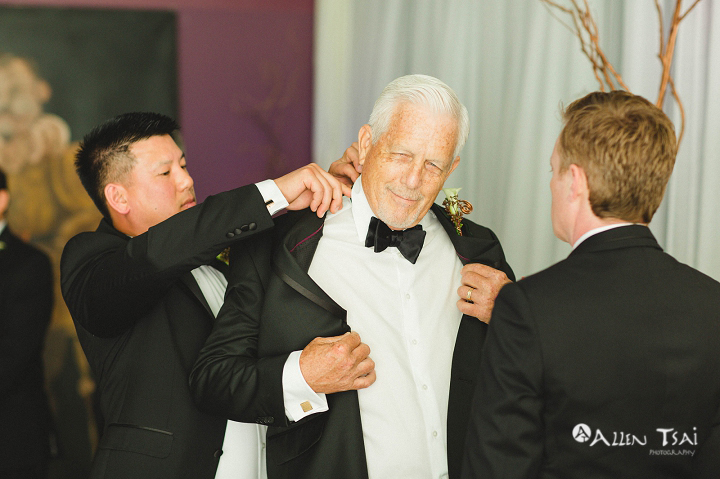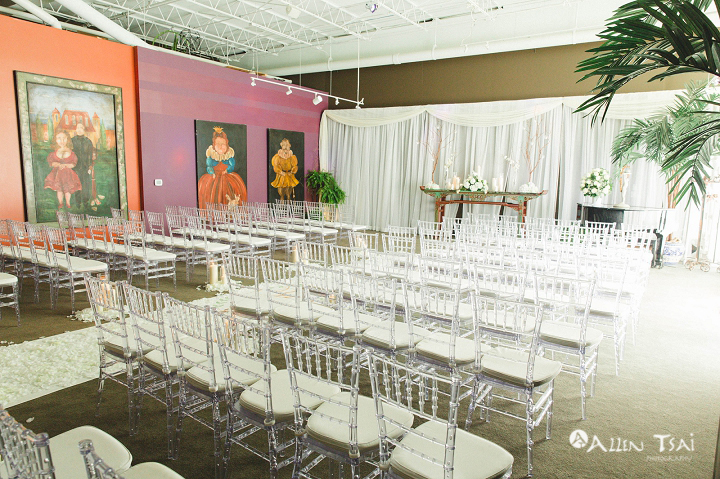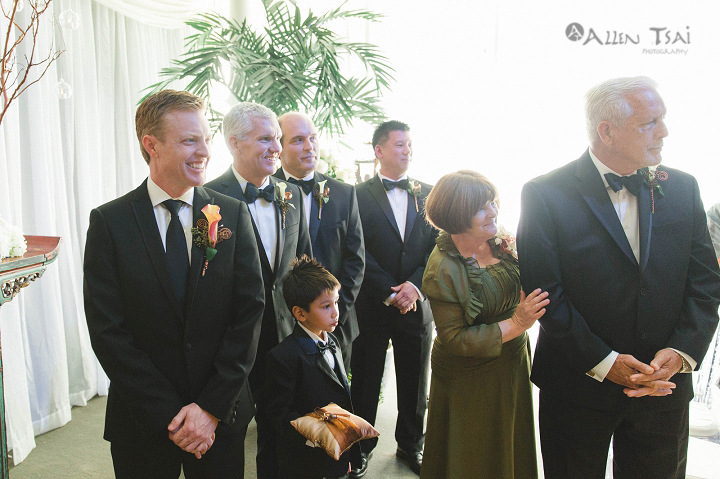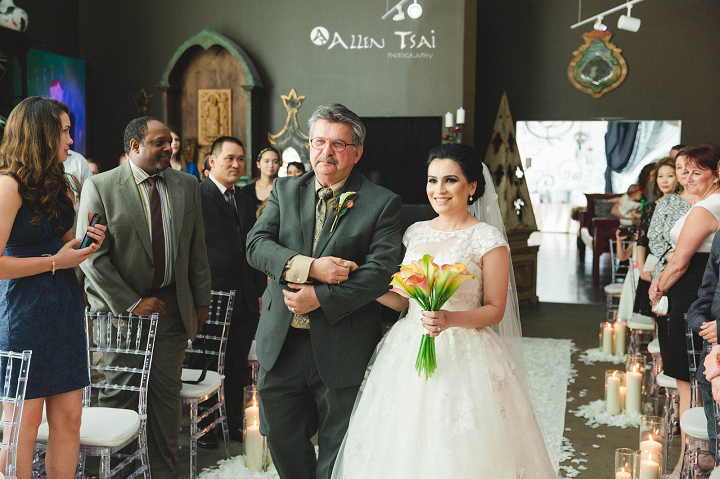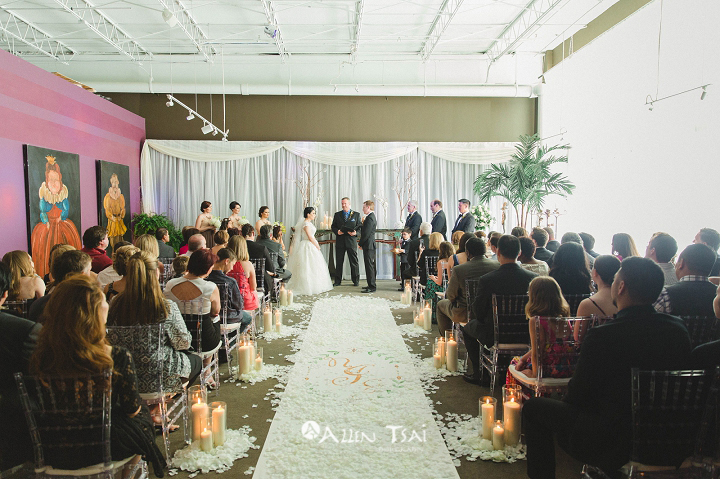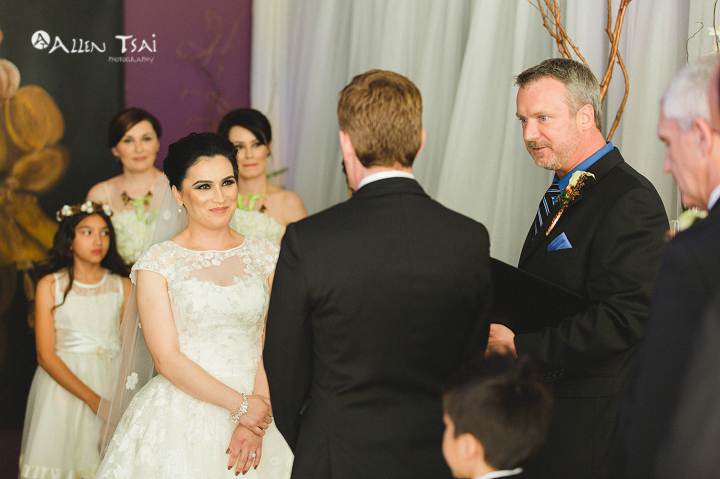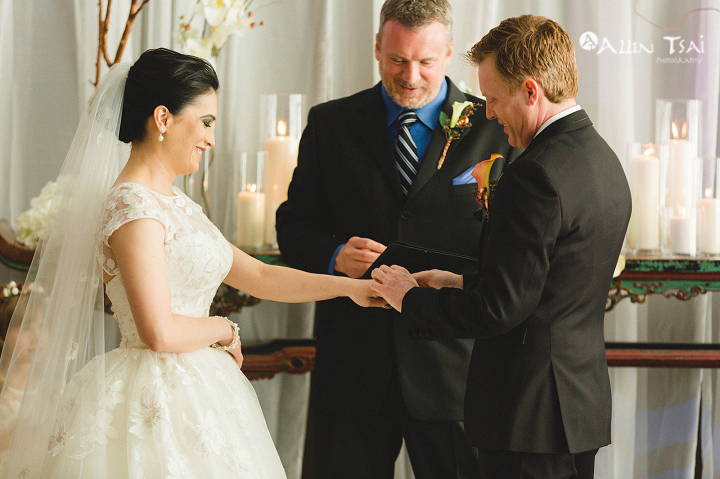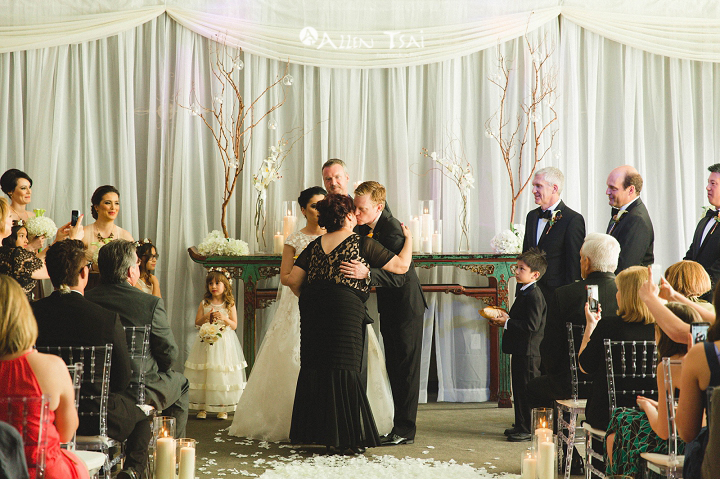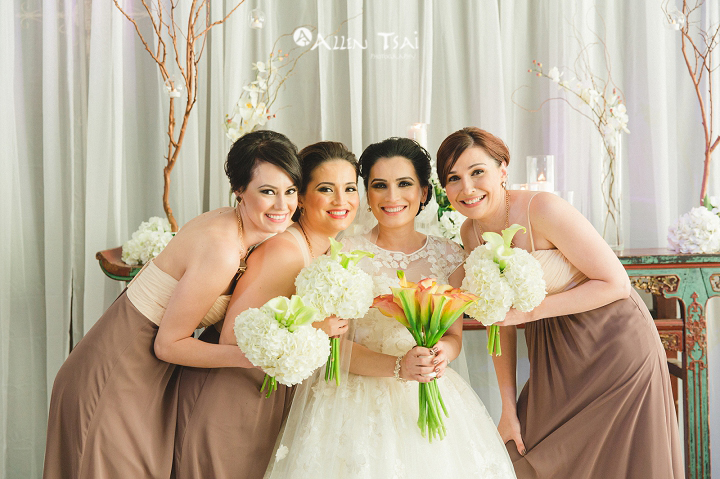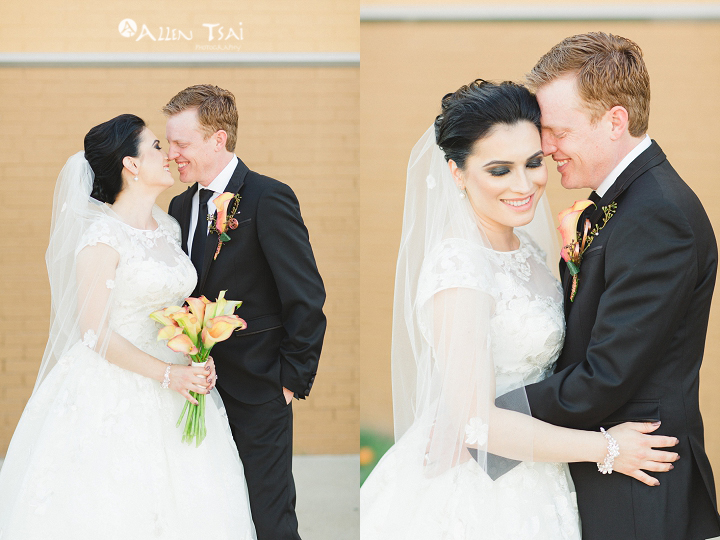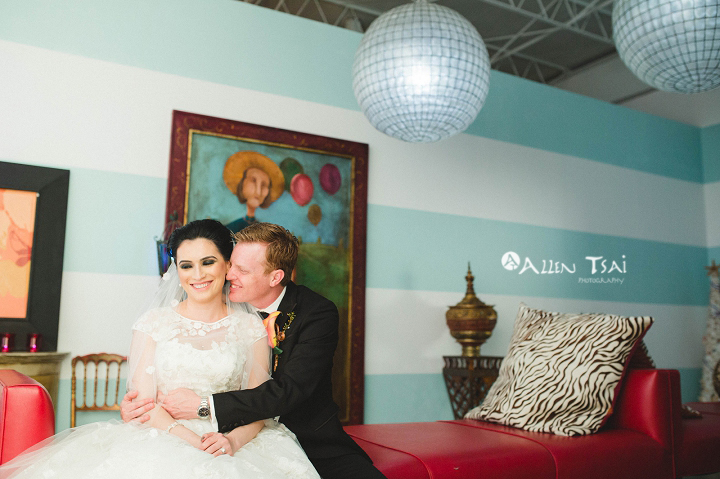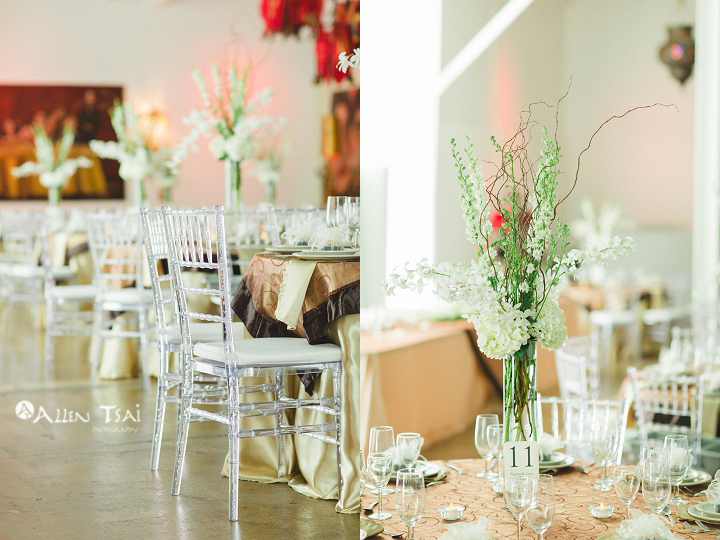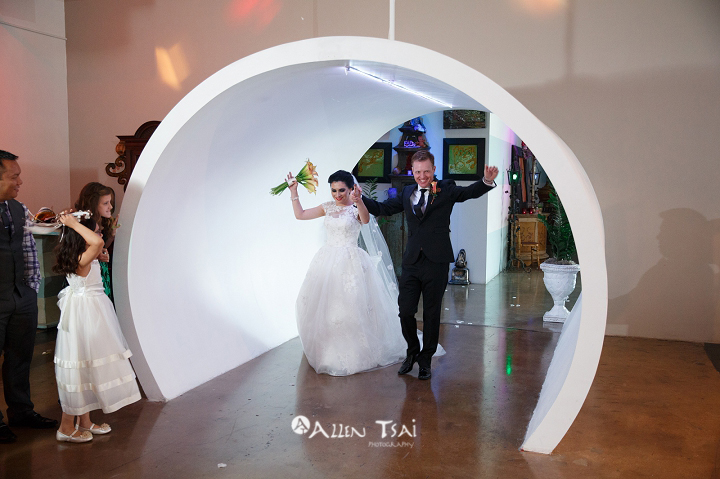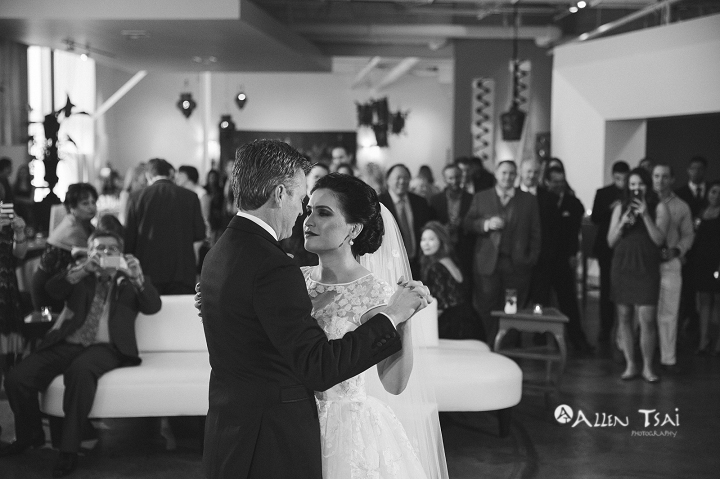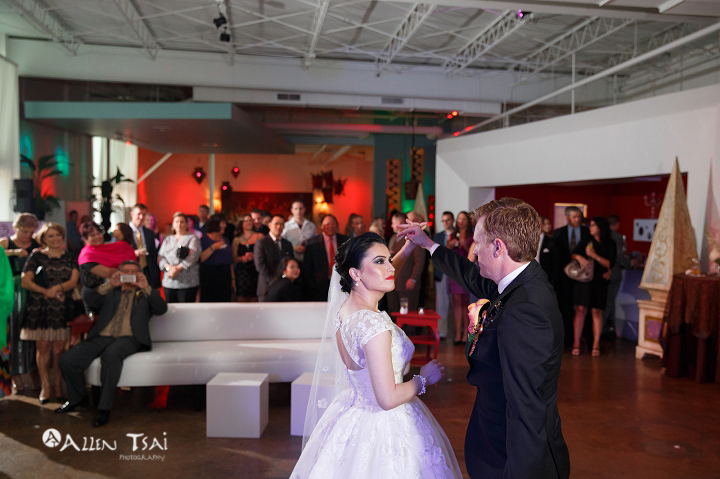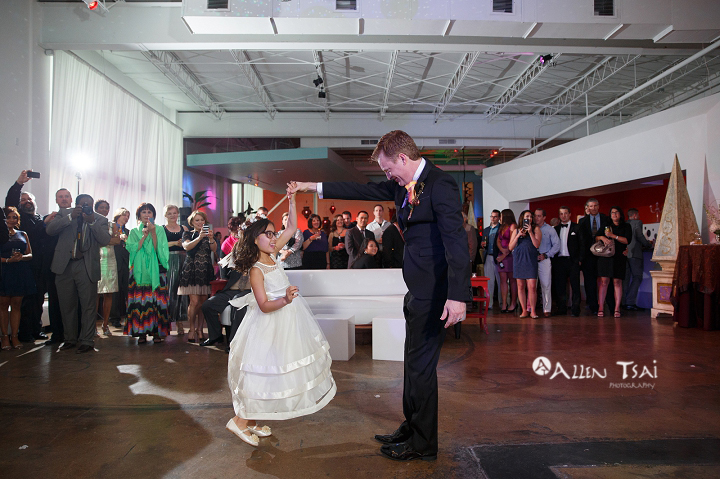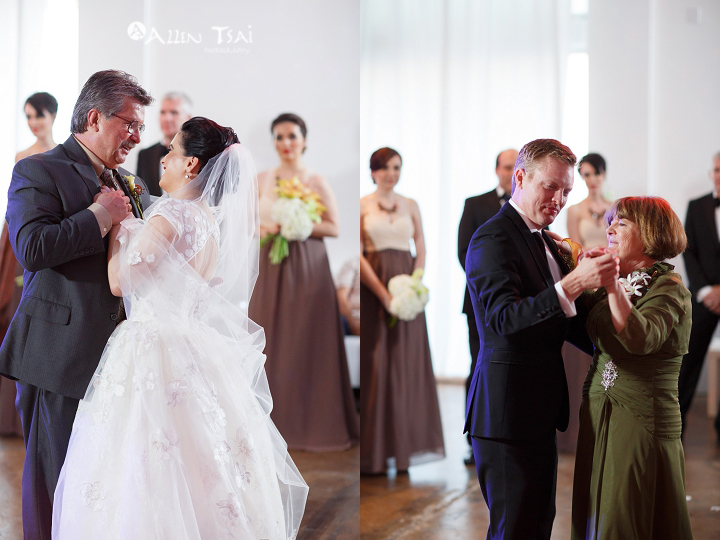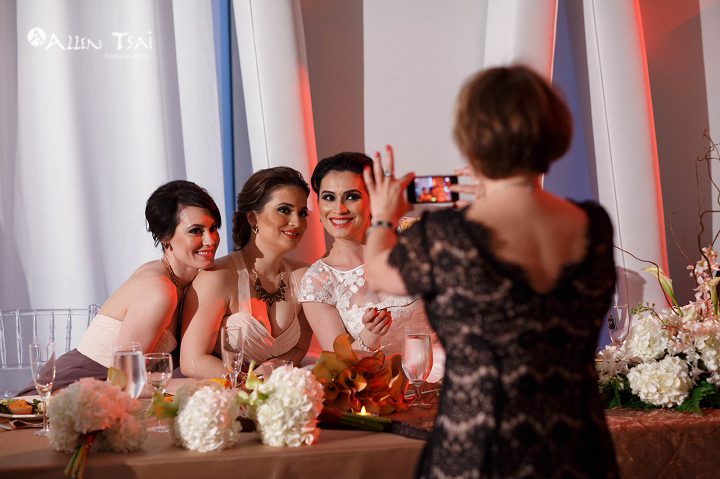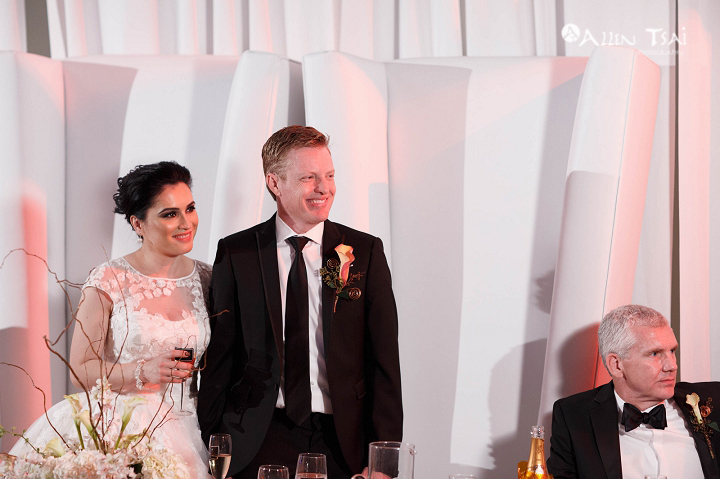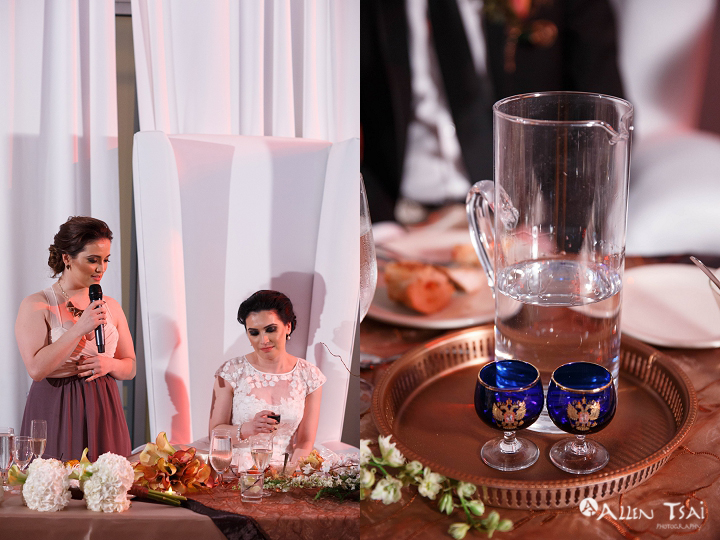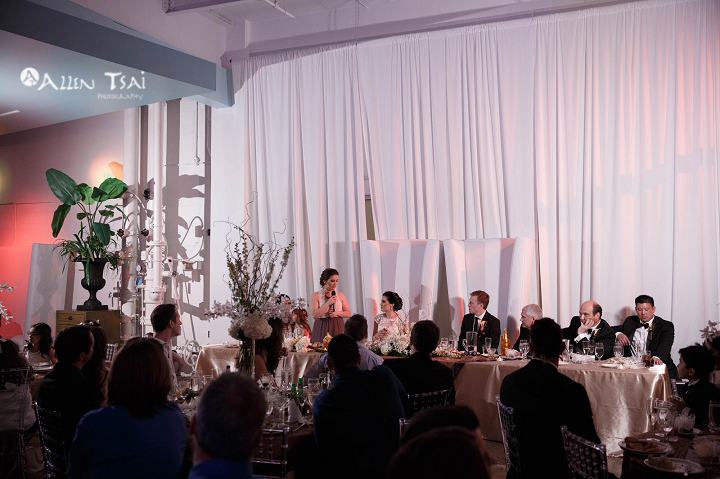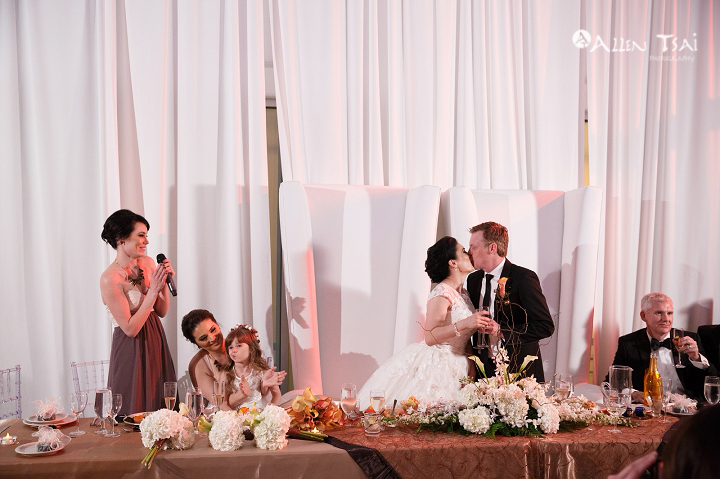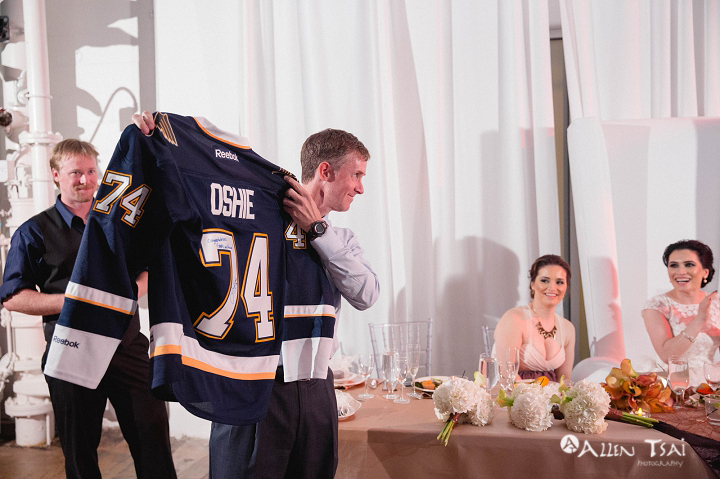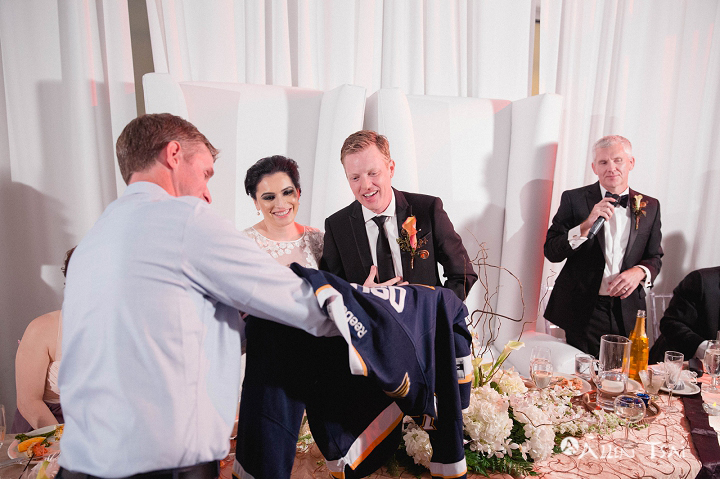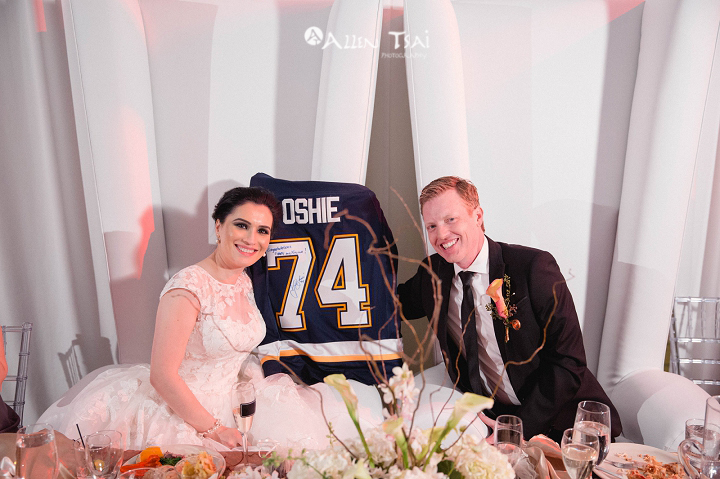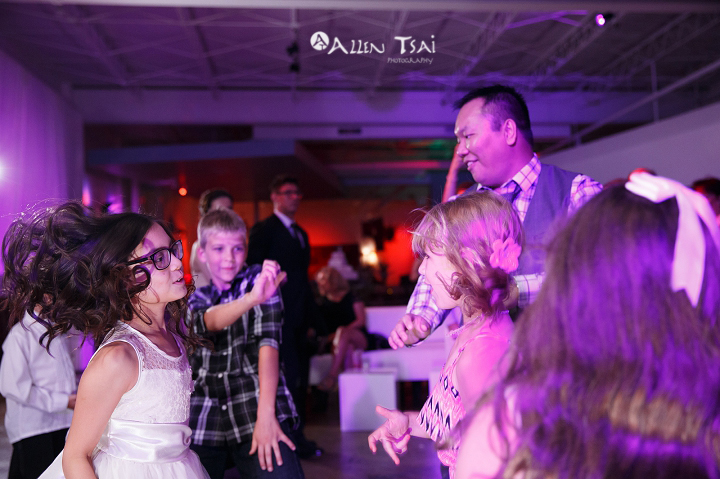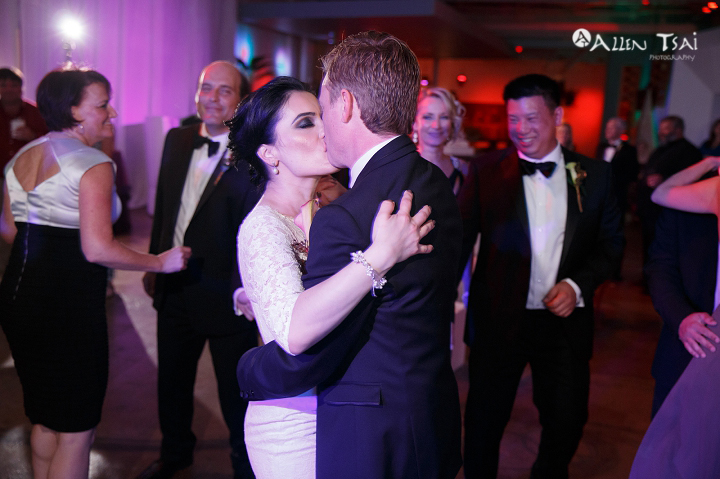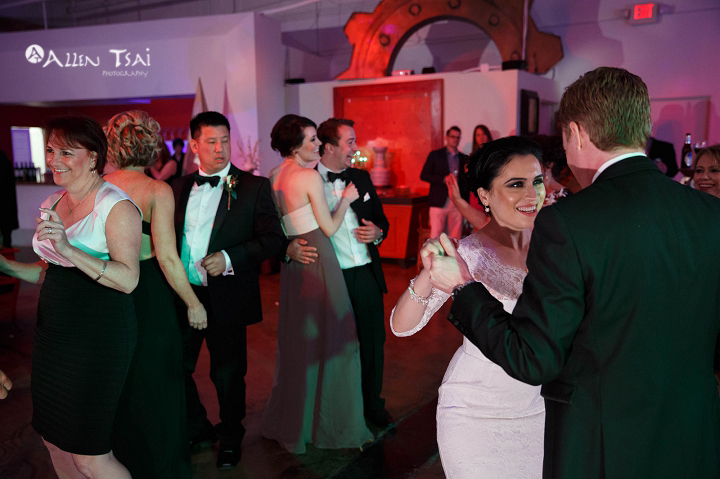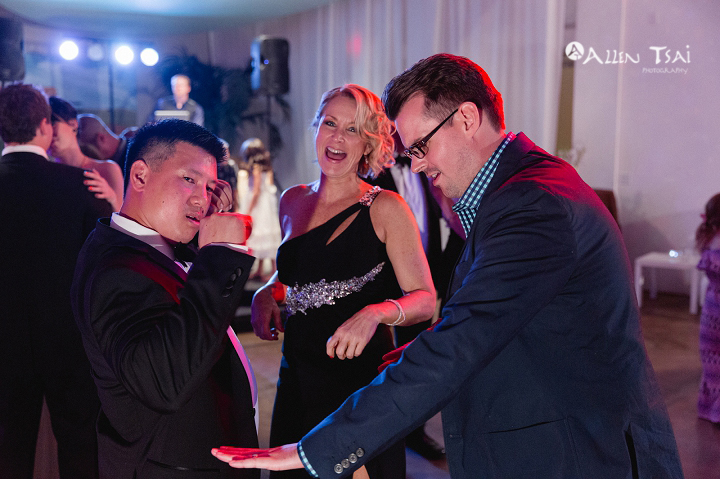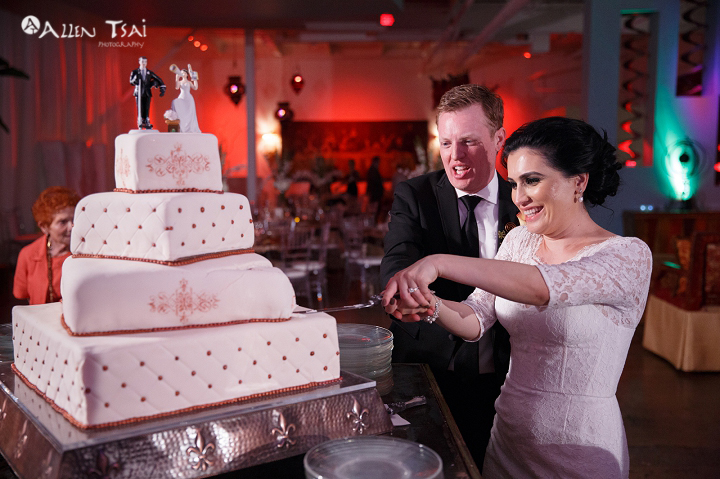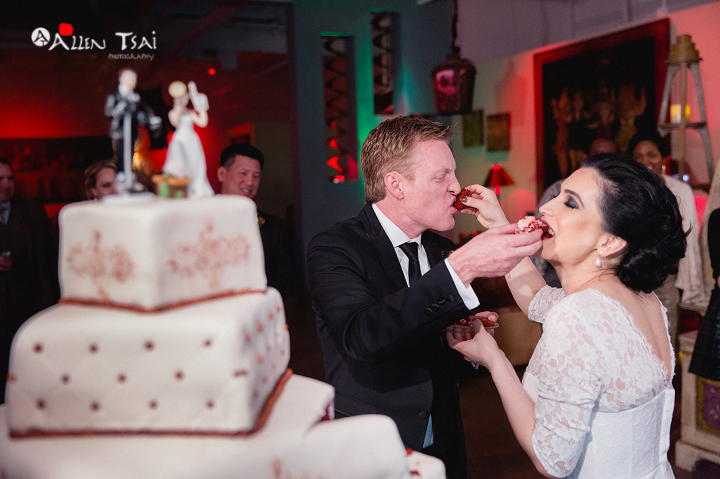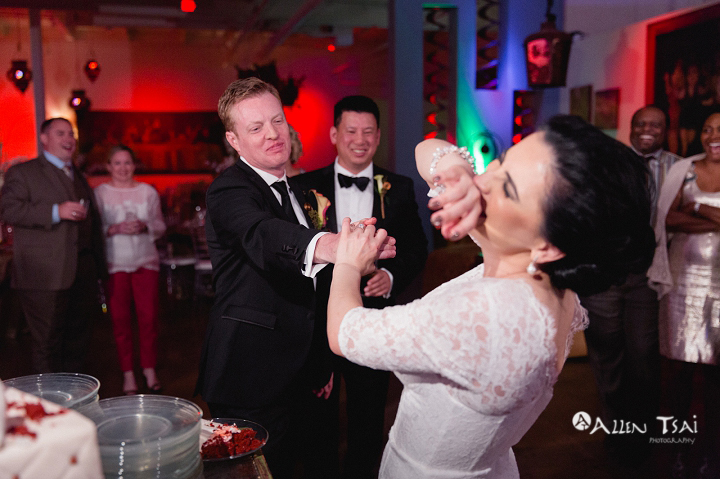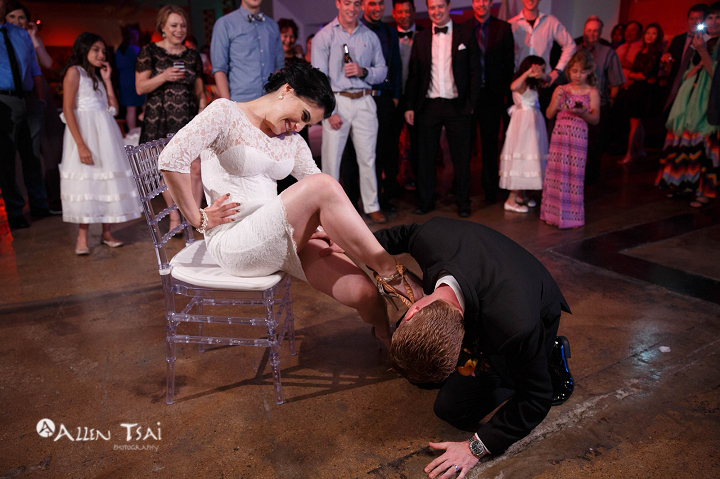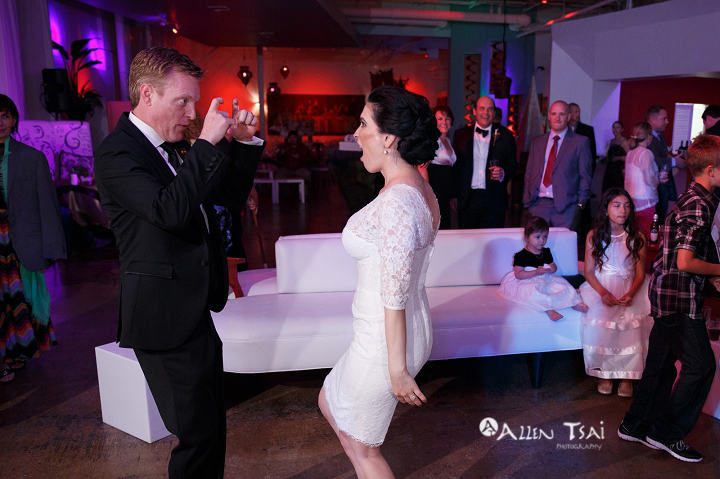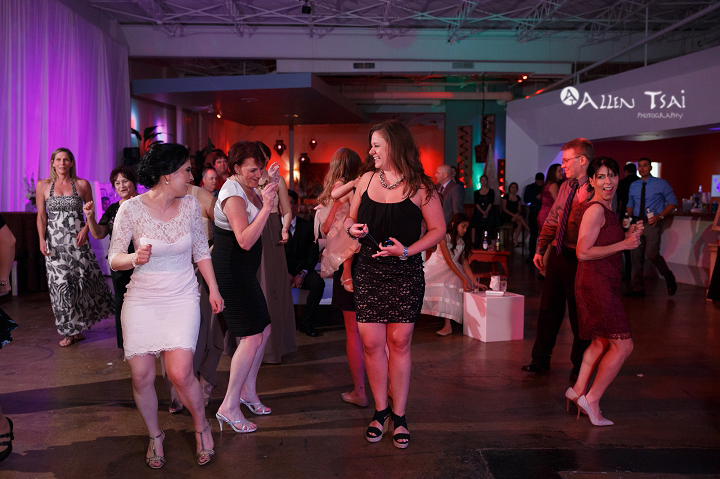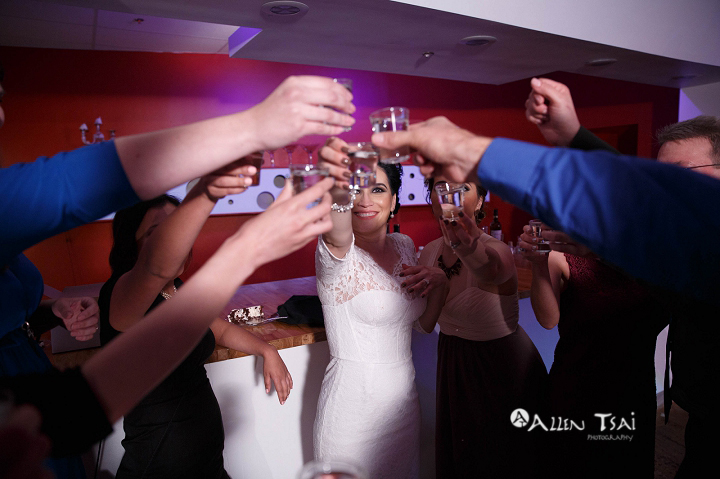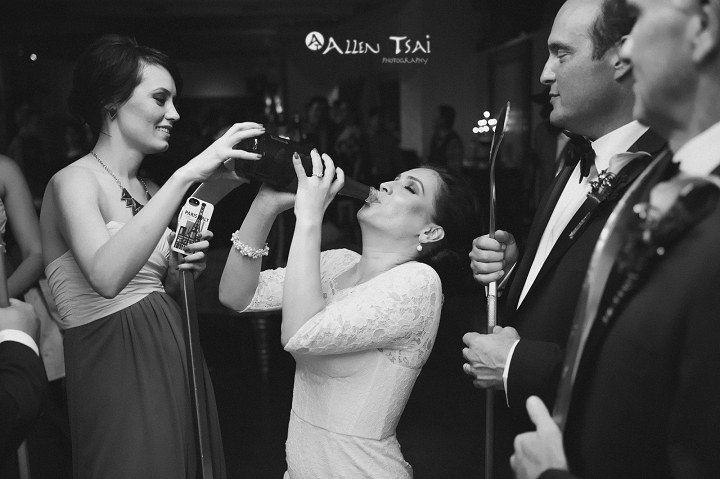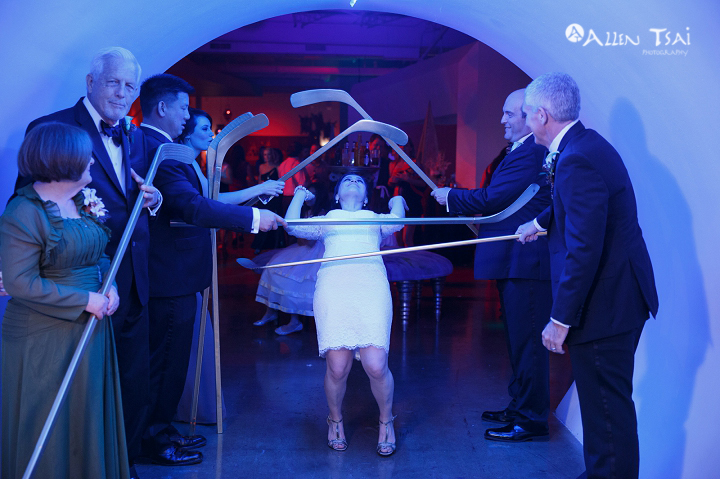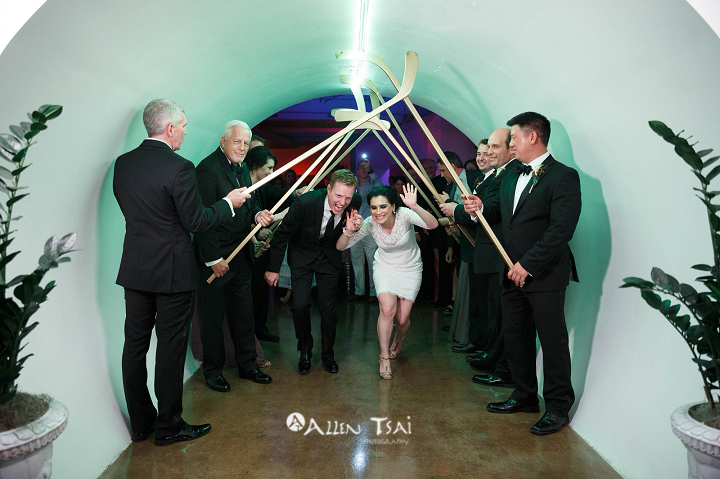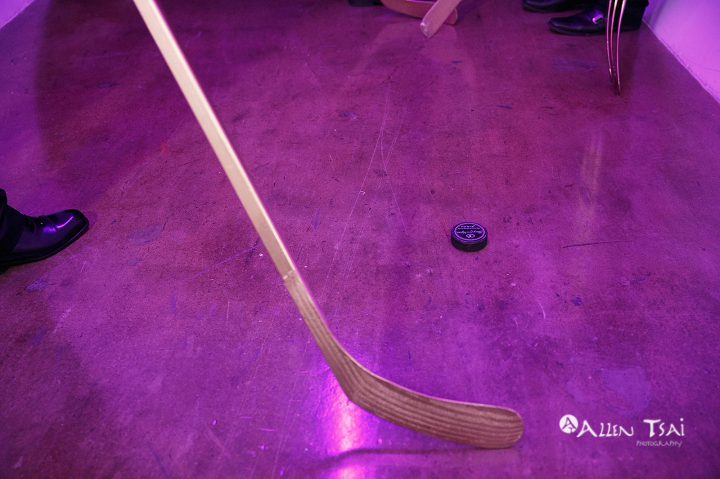 Wedding Venue:  7 for parties  :: Hair & Makeup: Erin Blair Makeup & Design  ::  Catering: Wendy Krispin Caterer  ::  DJ & Lighting: Austin Patton
Adolphus Hotel Wedding | Dallas Wedding Photographers | Abigail+Chadwick
Abigail is a very nostalgic bride and wanted a traditional yet sophisticated look for their wedding.  They couldn't have picked a more perfect venue than the historical Adolphus Hotel French room to have their wedding ceremony.  Teaming up with the amazing team of wedding planners and designers at Weddings by Stardust, Abigail and Chadwick's vision of a classic and elegant wedding was brought to life and executed flawlessly!  Abigail looked stunning all day thanks to the talented Anita with Elan Makeup Studio.  She had a gorgeous Pronovias dress and some of the most beautiful bridesmaid dresses with amazing details from Stardust Celebrations.  There were so many lovely moments during the wedding ceremony because Abigail just has such a cute personality!  The intricate custom monogram aisle runner was a perfect accent for the French room.  White, cream, ivory, and gold color palettes create such an elegant look, and Abigail's new last name was perfect for the "Mrs. Always Wright" sign!  All the prettiness and details aside, anyone that has followed my work long enough knows that it's the emotions from a wedding that really gets me.  The toasts were amazingly full of laughter and tears, especially when the maid of honor Lindsay sang "Part of Your World" from Ariel the Little Mermaid with custom lyrics!  Abigail's dad further surprised everyone with a mind blowing Michael Jackson dance, and he sure was prepared!  The night ended with a rose petal sendoff for the couple, but not before everyone danced their feet off!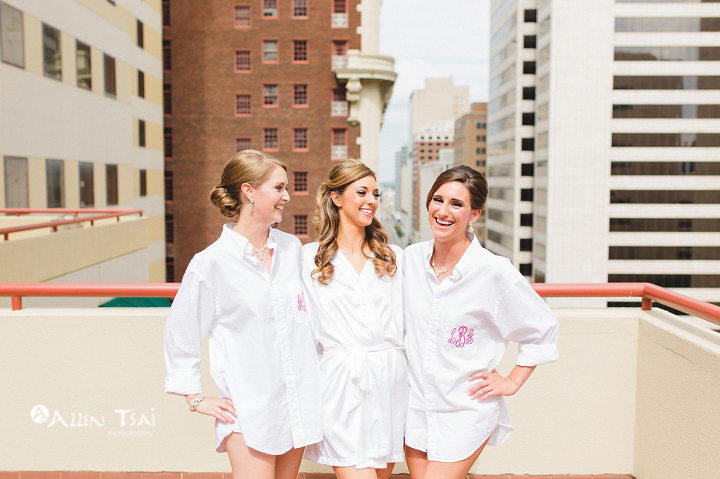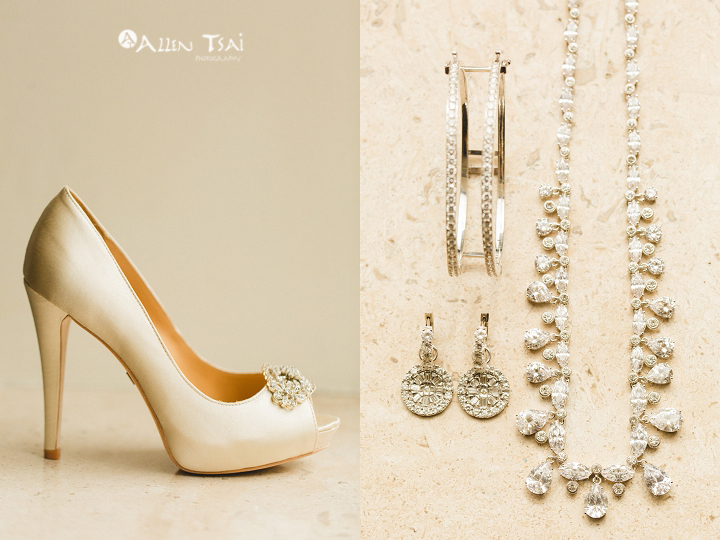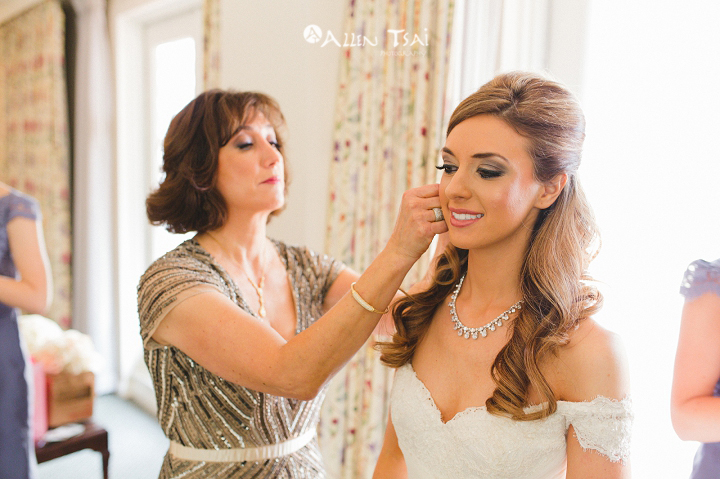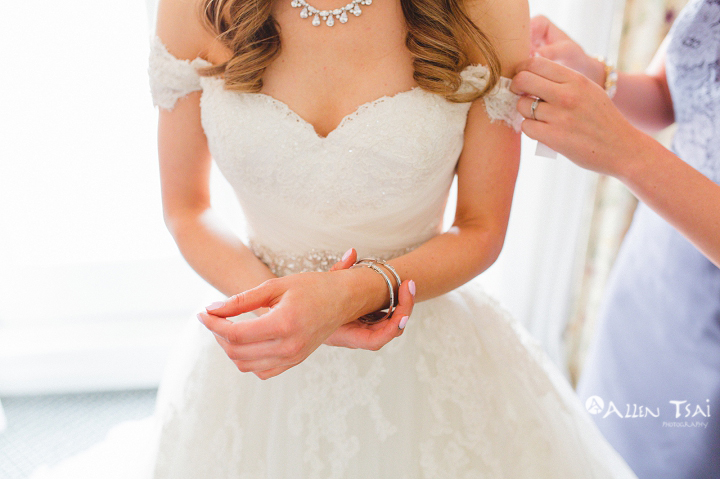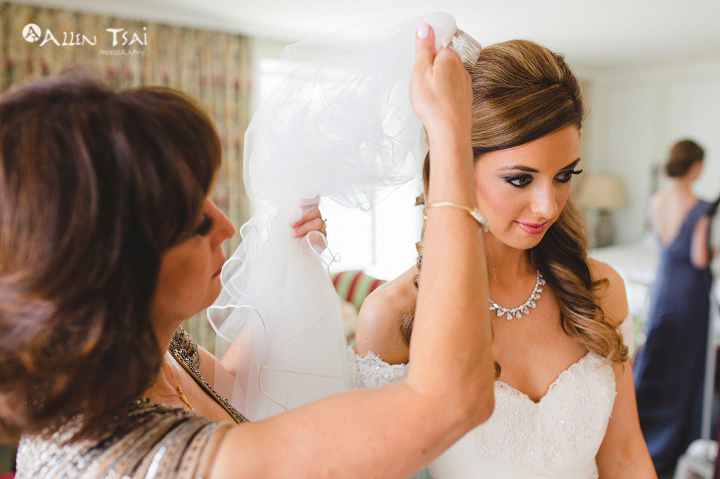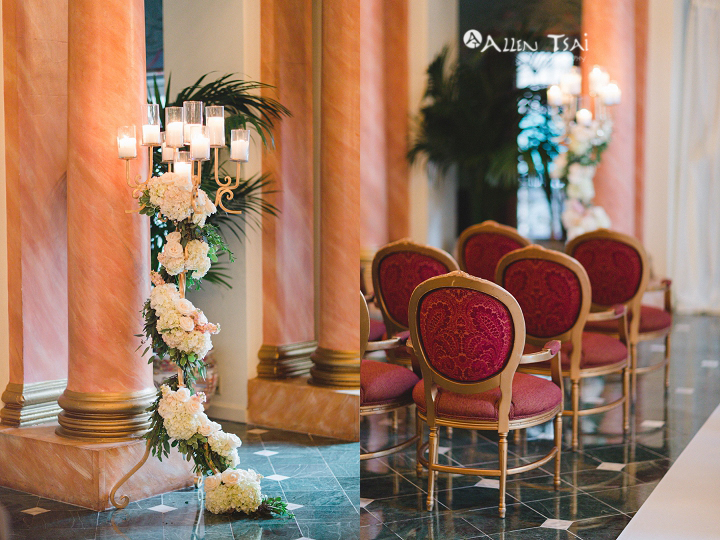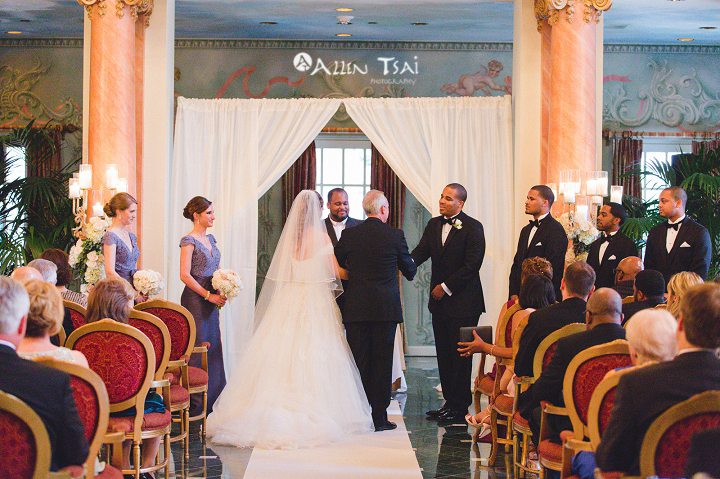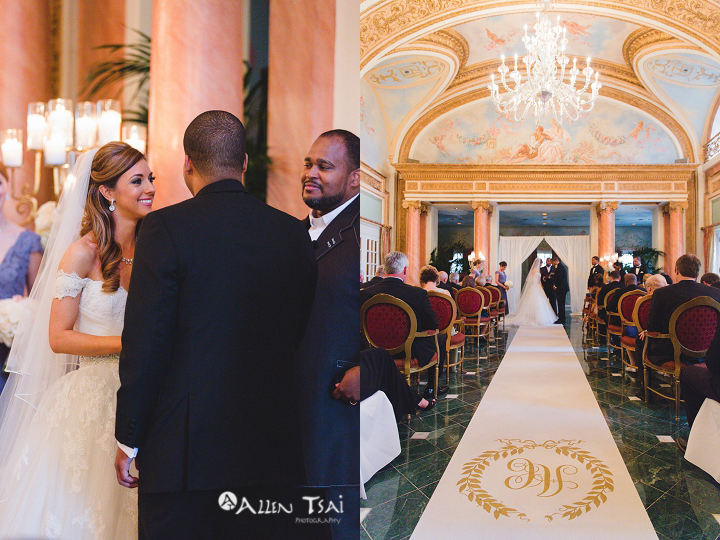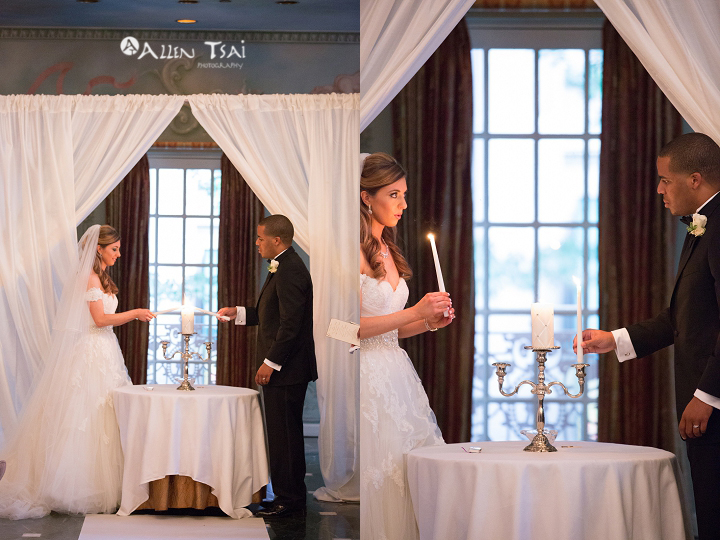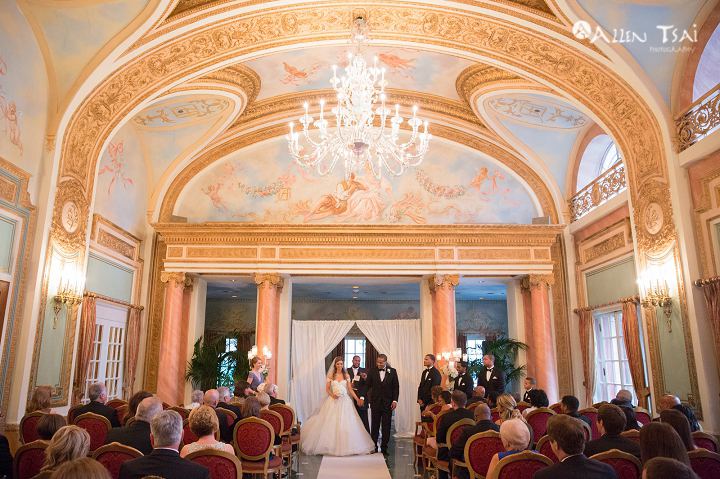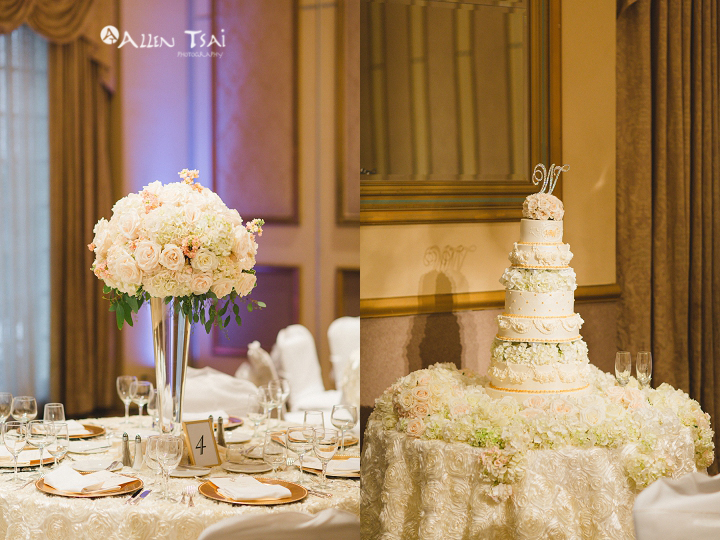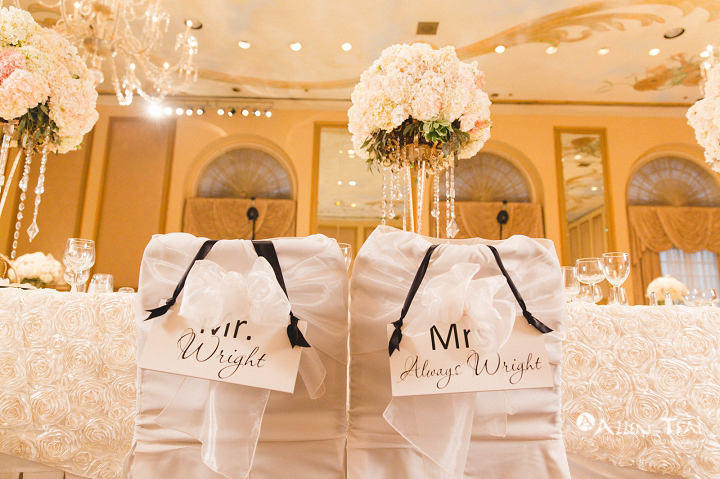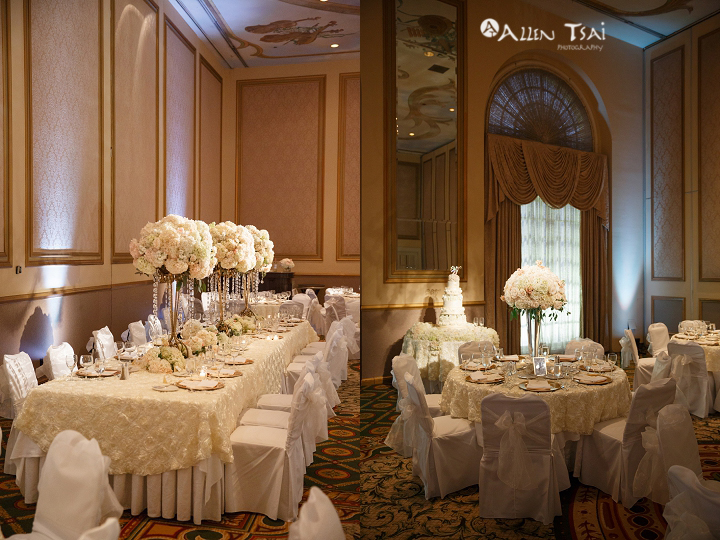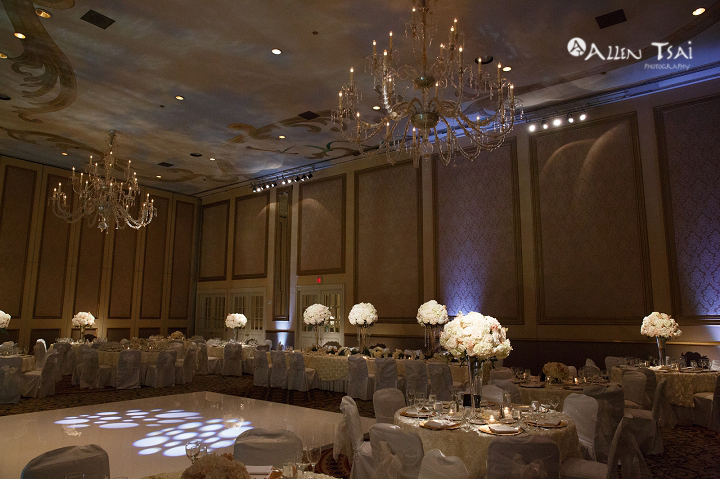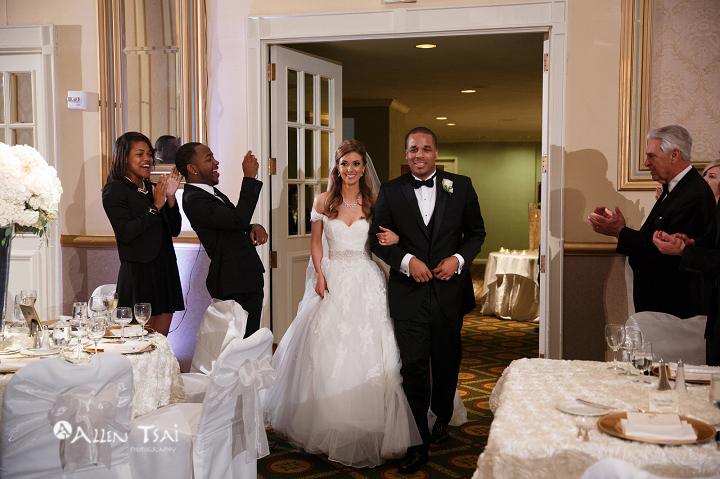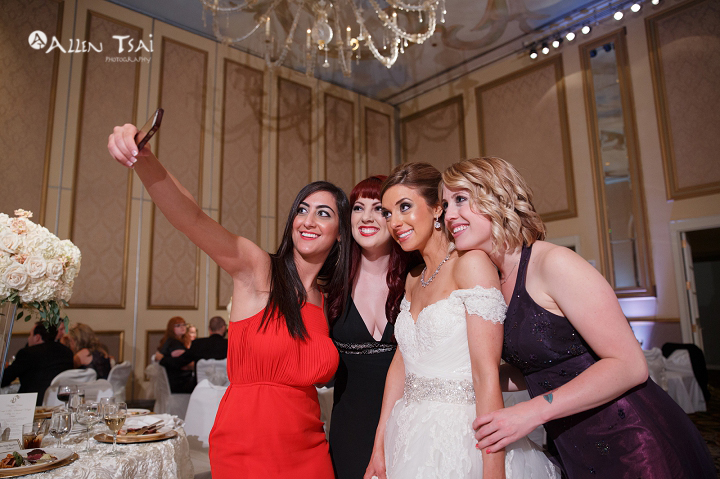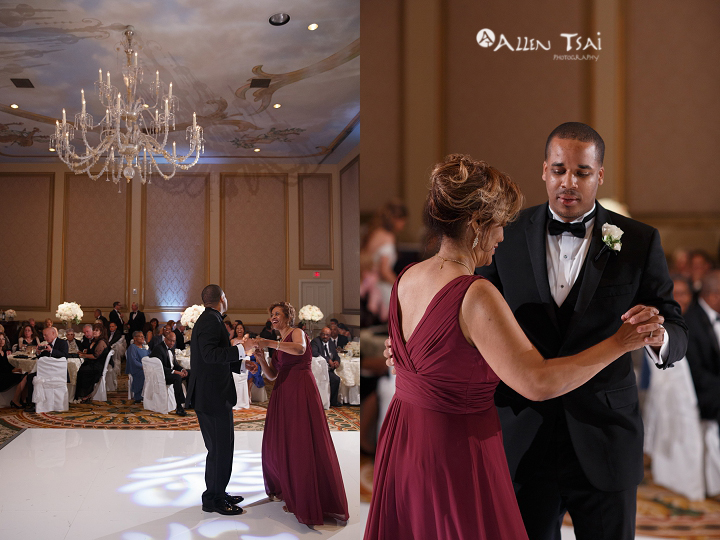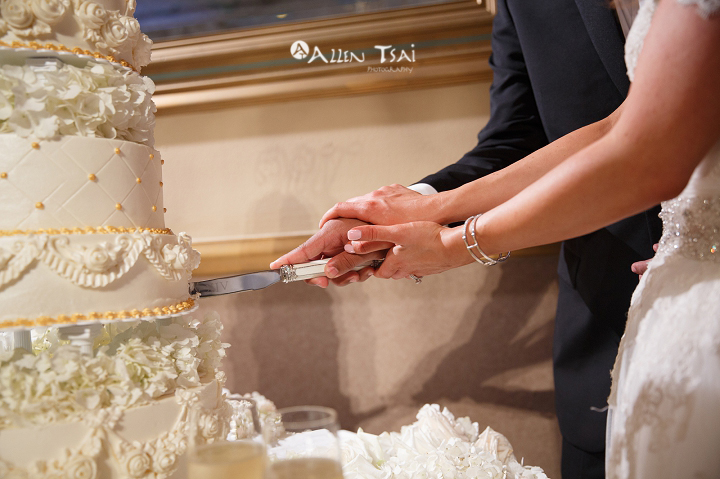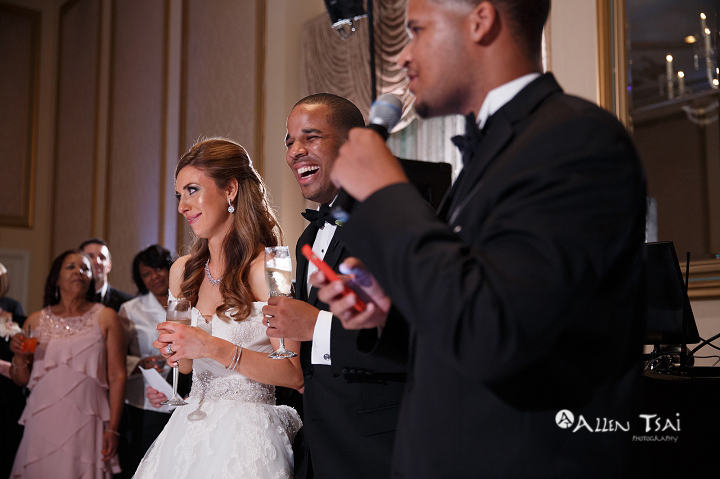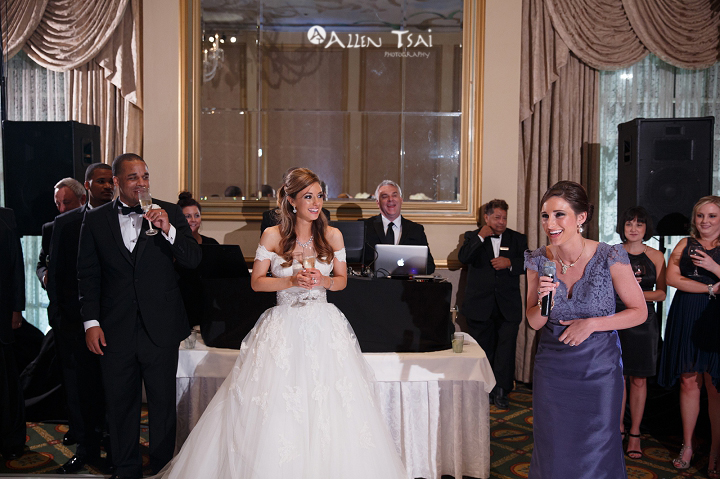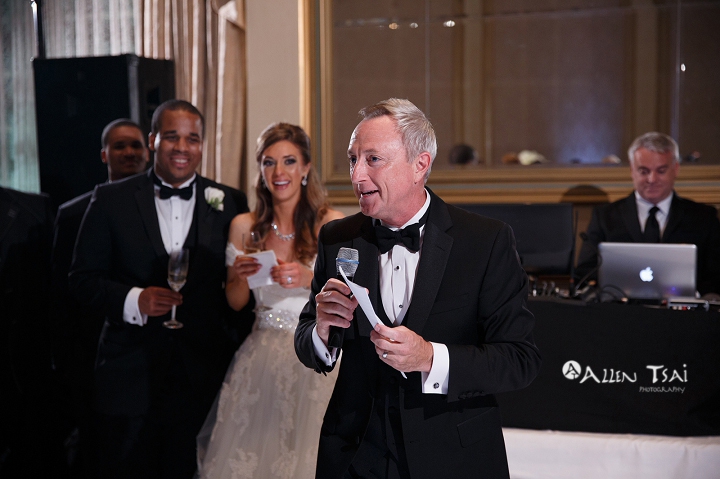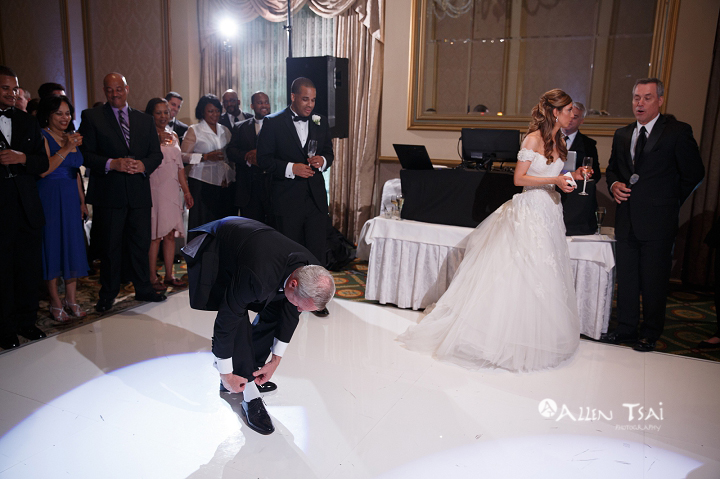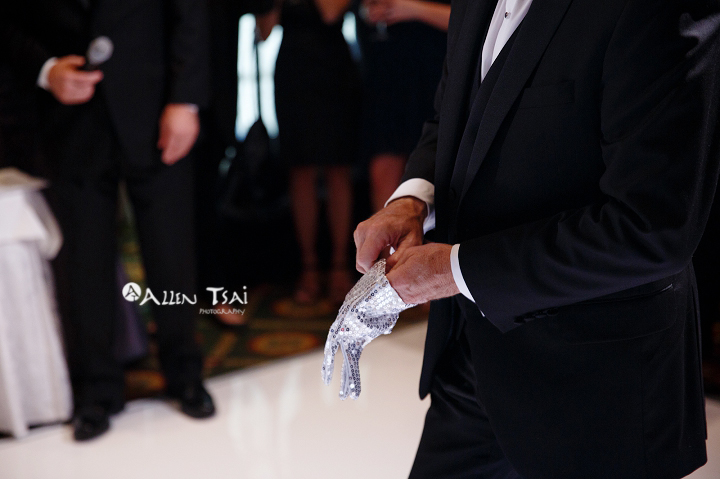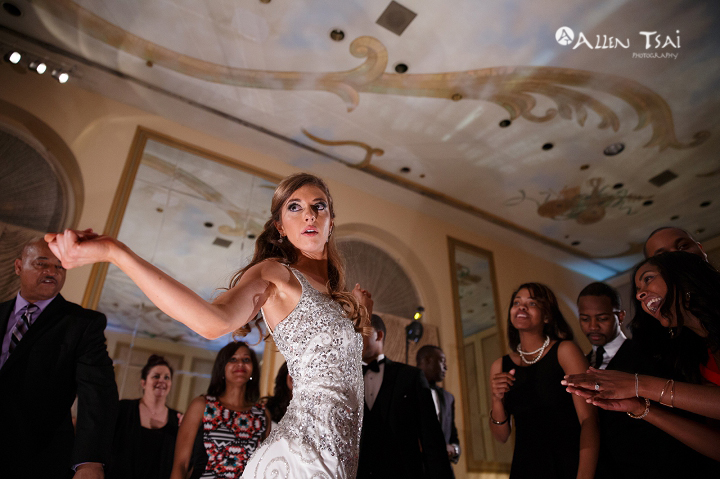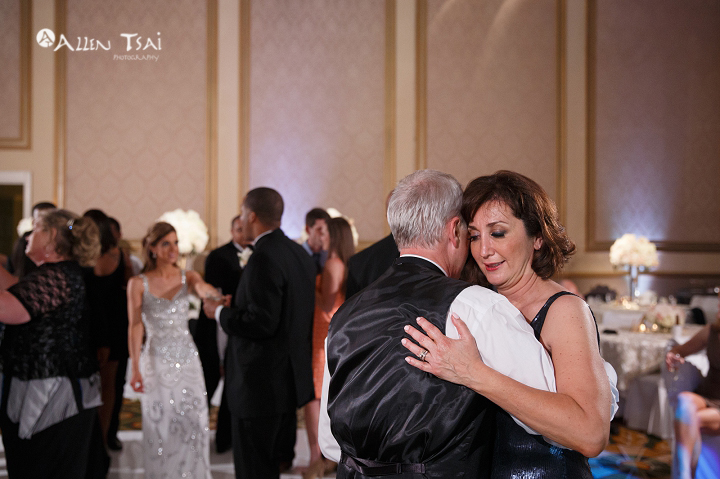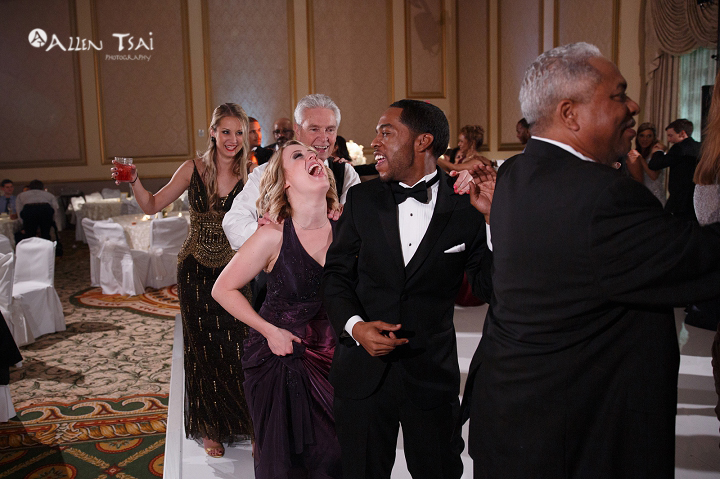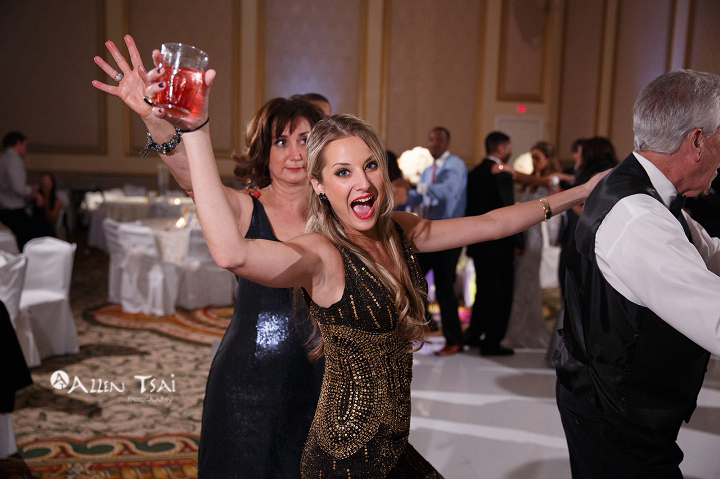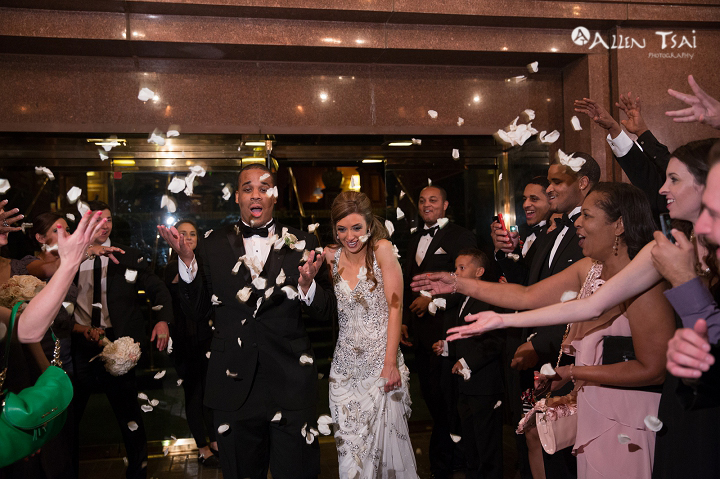 Venue:  Adolphus Hotel  ::  Planning and Design:: Weddings by Stardust  ::  Wedding Dress: Pronovias  :: Bridesmaid Dress: Stardust Celebrations  ::  Hair and Makeup: Elan Makeup Studio  ::  Cake: Delicious Cakes  DJ & Lighting: Marcus Rollins
Dallas Indian Orthodox Christian Wedding | St. Mary's Orthodox Church of India, Dallas| Embassy Suites Dallas-Frisco/Hotel Convention Center |  Anu+Joe
We're super excited to share our first ever Indian Orthodox Christian wedding on the blog!  Anu and Joe are some of the coolest people we've ever met, not only that, they're also super organized and chill which made our day a whole lot easier!  The day started off with the amazing Tracy Melton Artistry working her magic, followed by the ceremony at St. Mary's Orthodox Church of India, Dallas.  Indian Christian ceremonies have significant differences from the Christian ceremonies we're used to shooting, thus making it interesting yet challenging at the same time.  There were lots of moments including the multiple celebrants, the priest placing the rings on the bride and groom, crowning of the bride and groom, tying of the minnu thread on the bride, and the overlaying of the bridal saree.  The huge reception was held at the Embassy Suites Dallas-Frisco/Hotel Convention Center and it was full of fun games, great toasts and laughter thanks to "Chris Brown" and Joe's sister!  Thanks for having us Anu and Joe!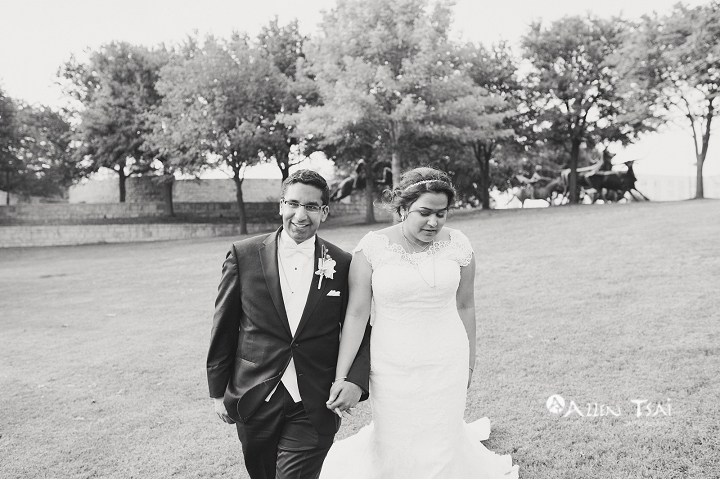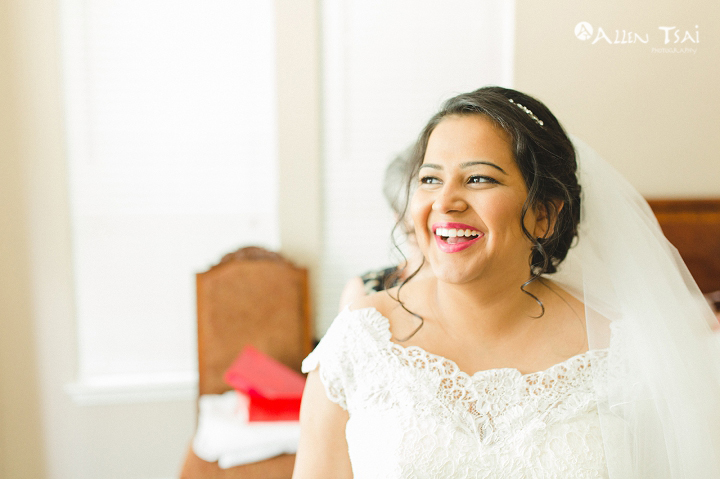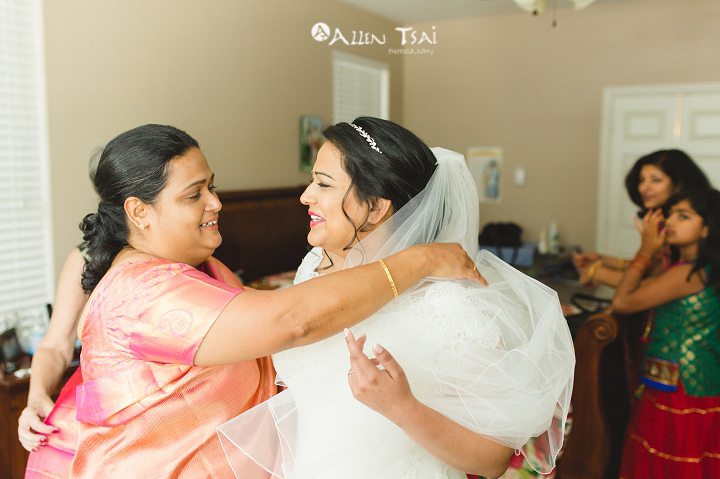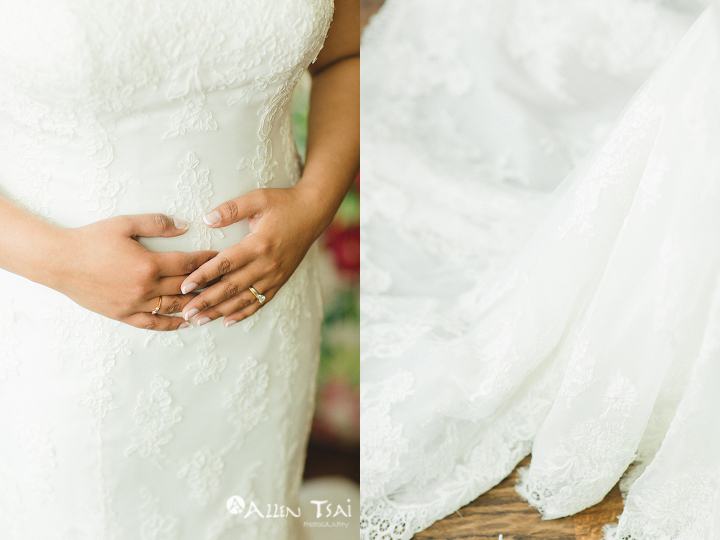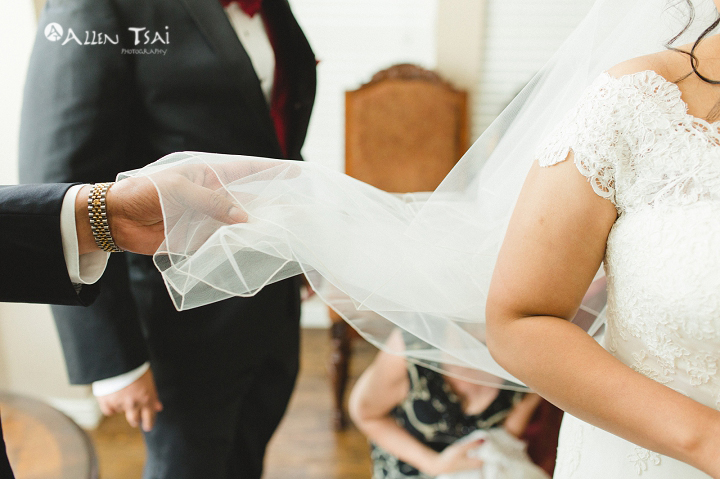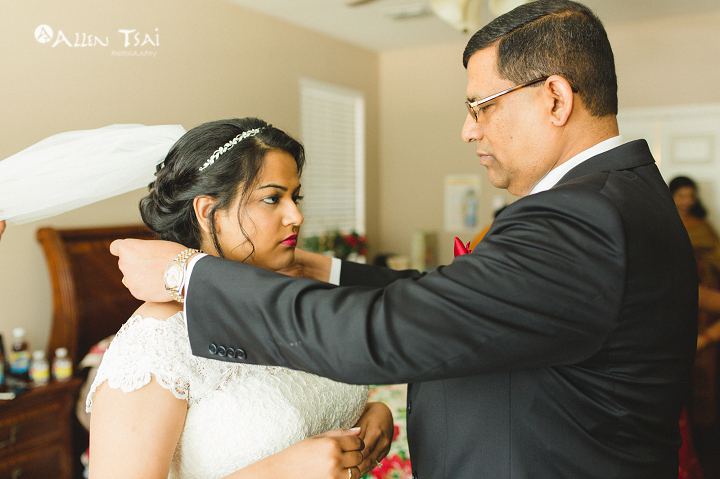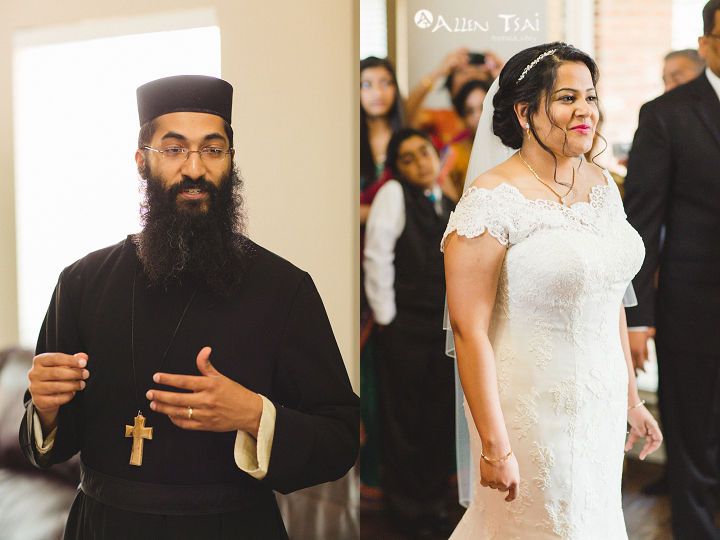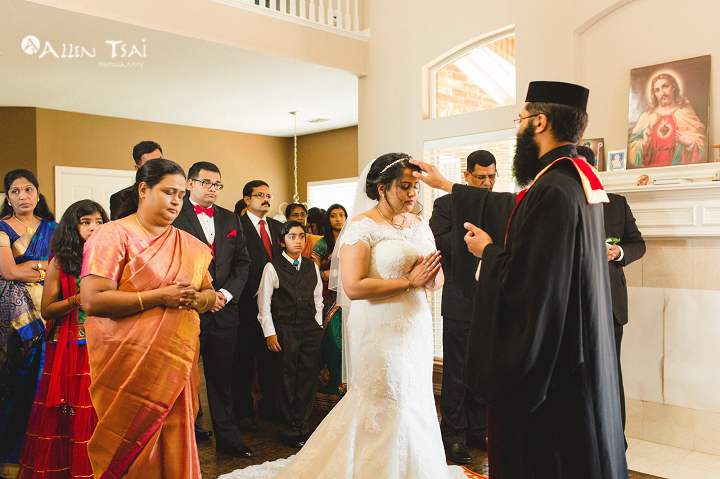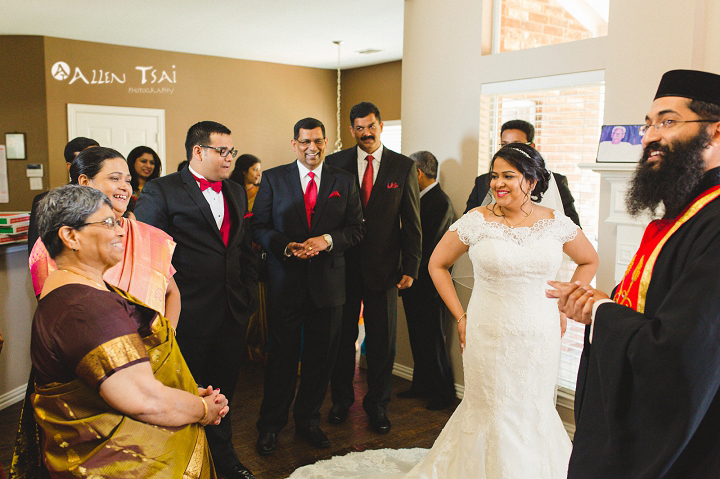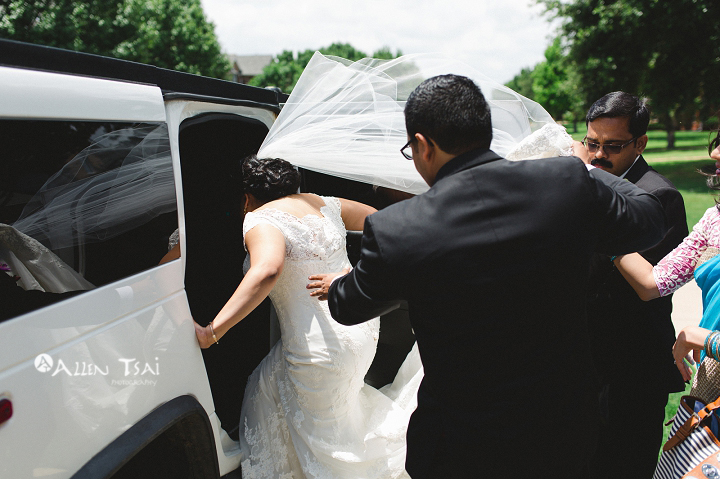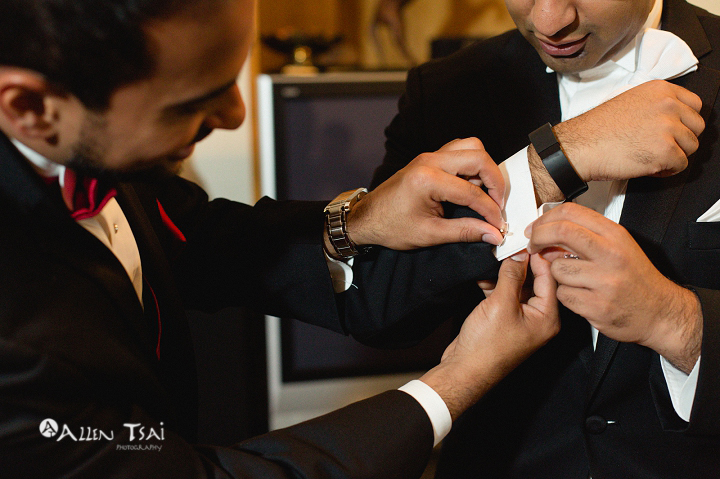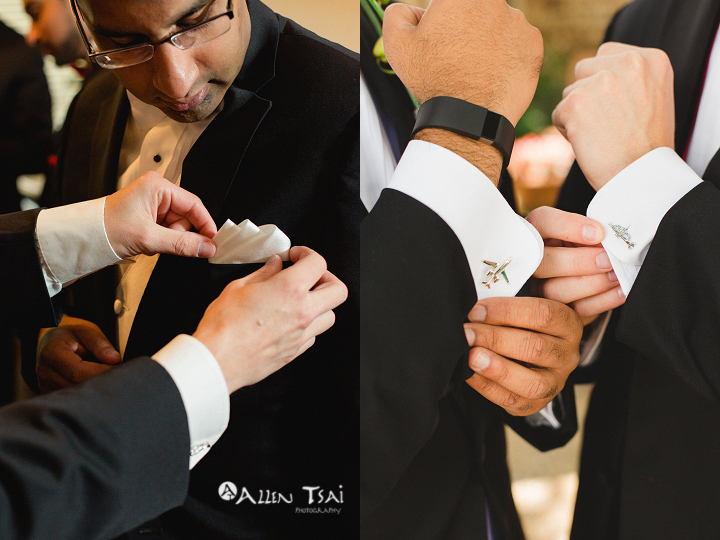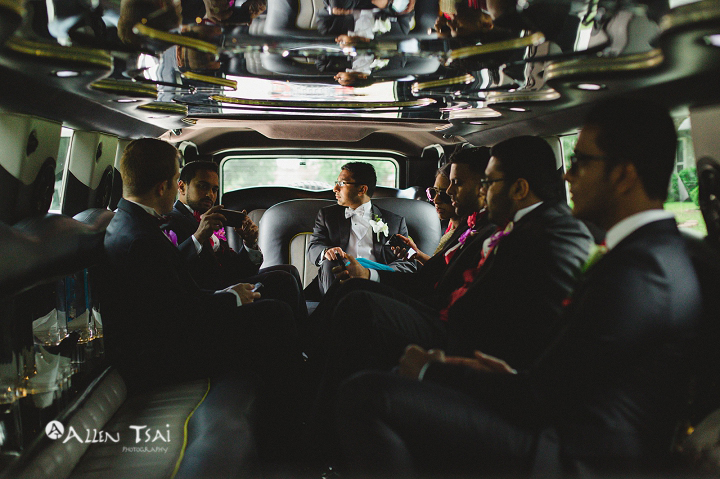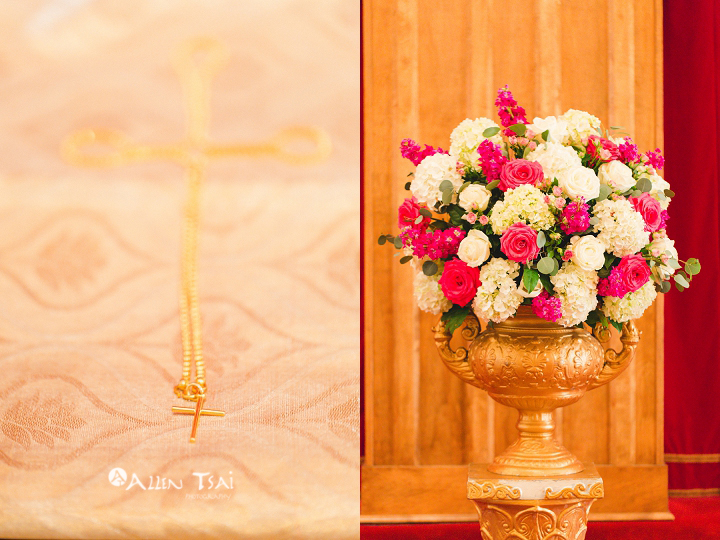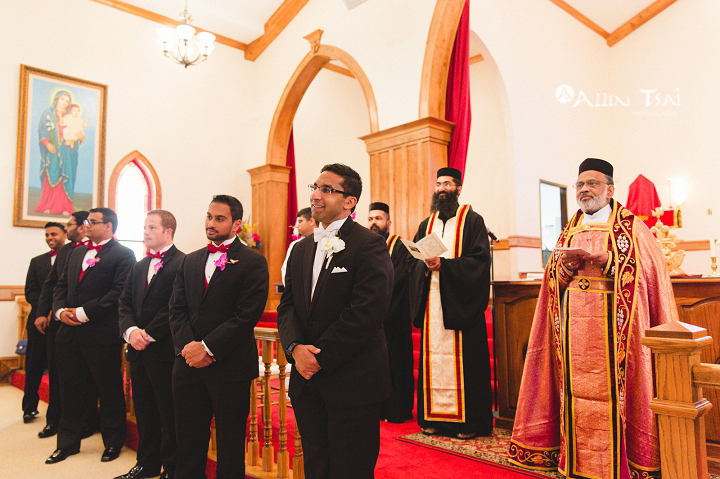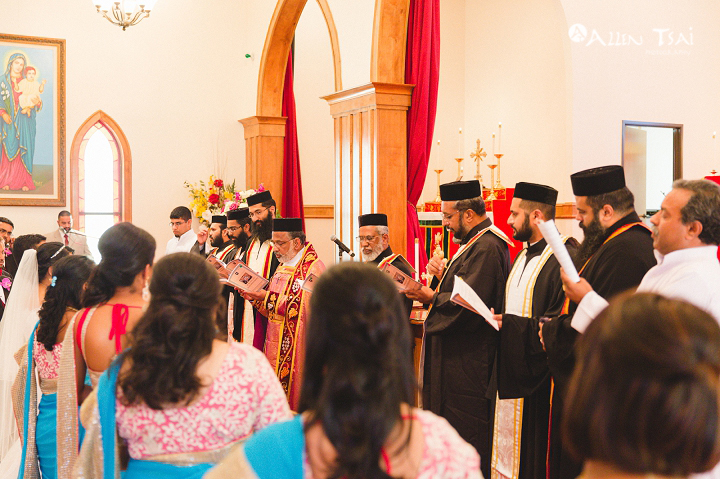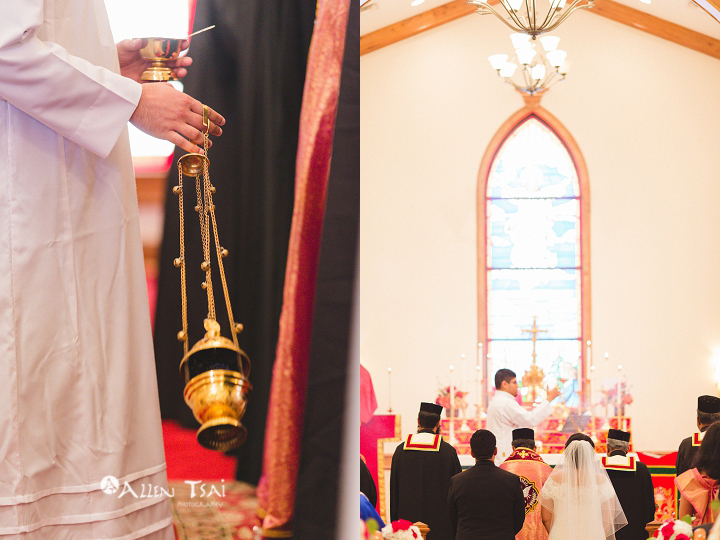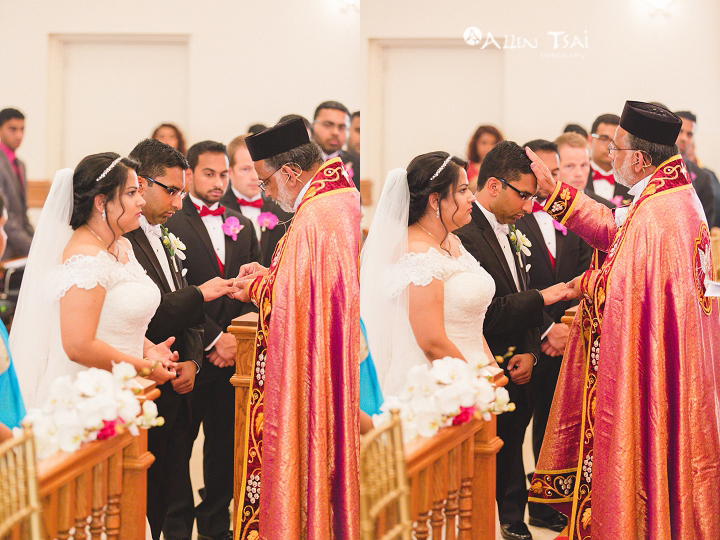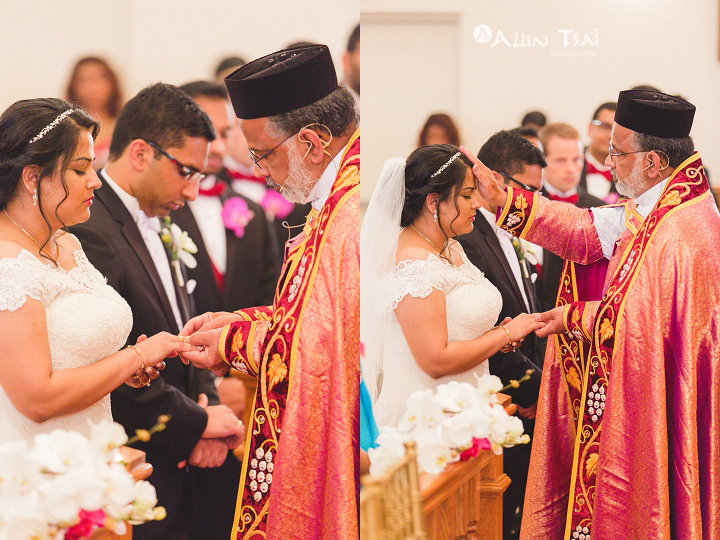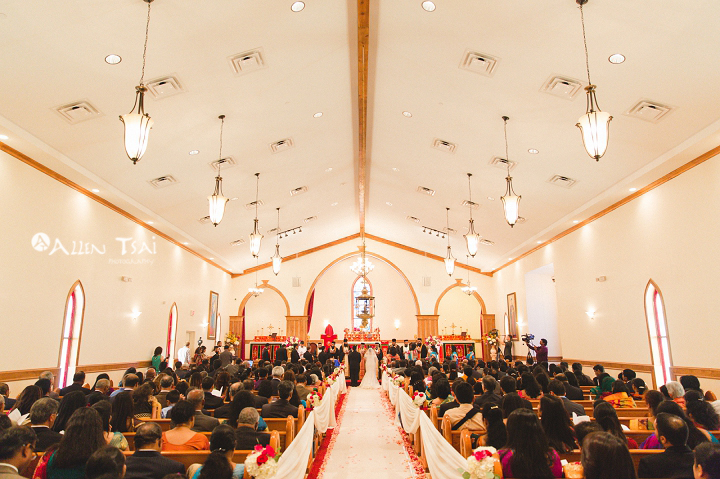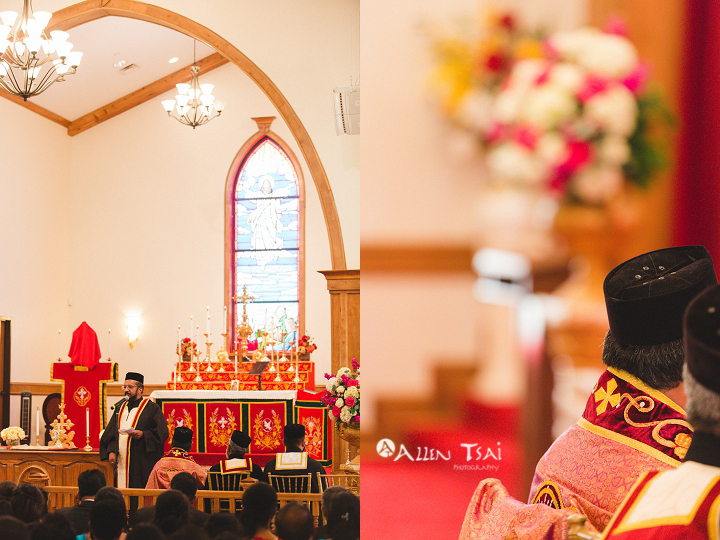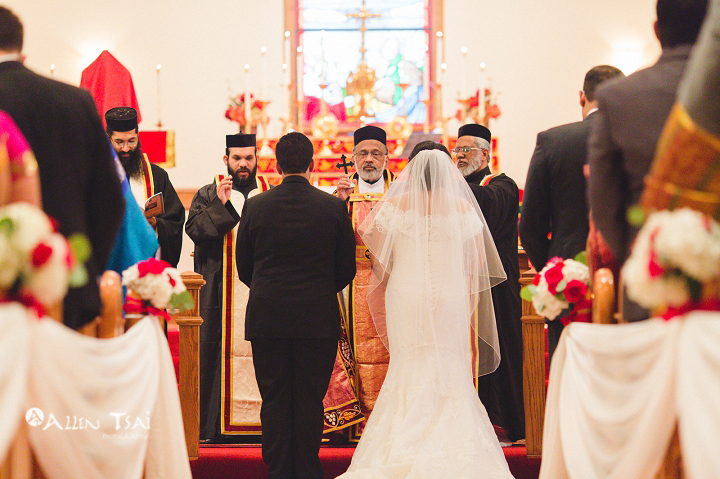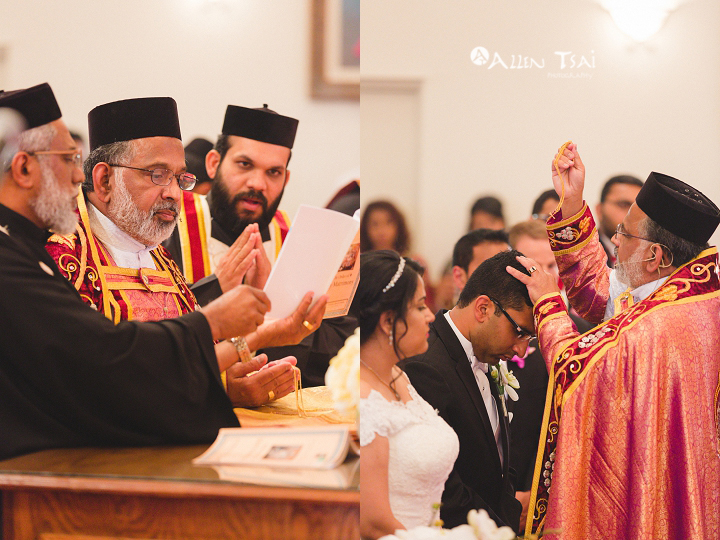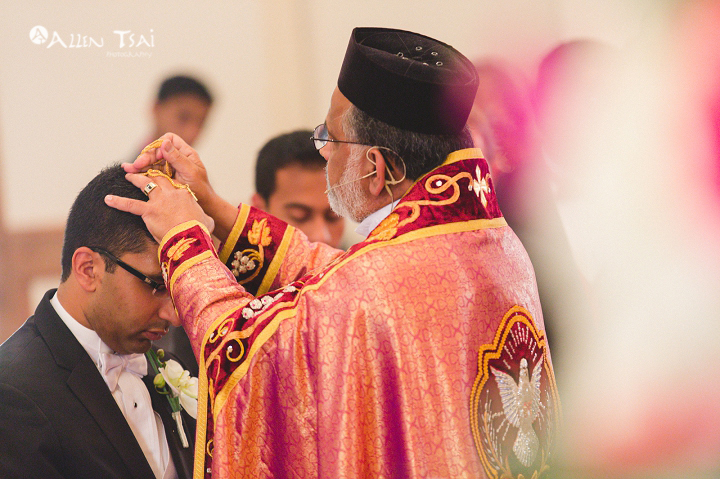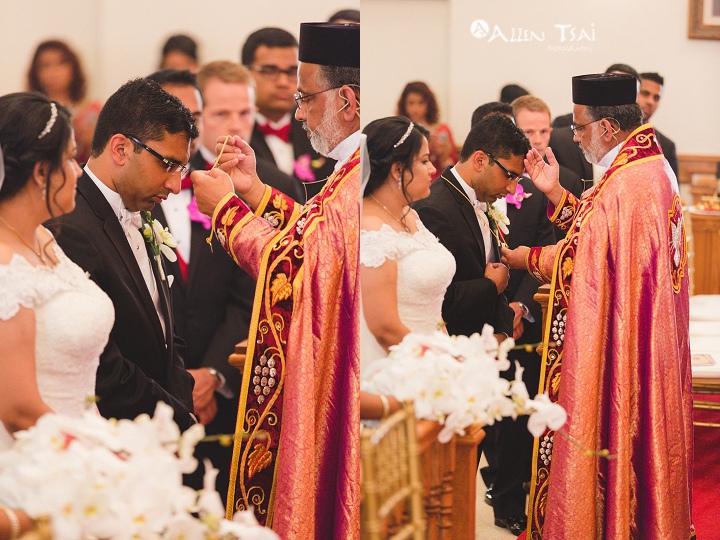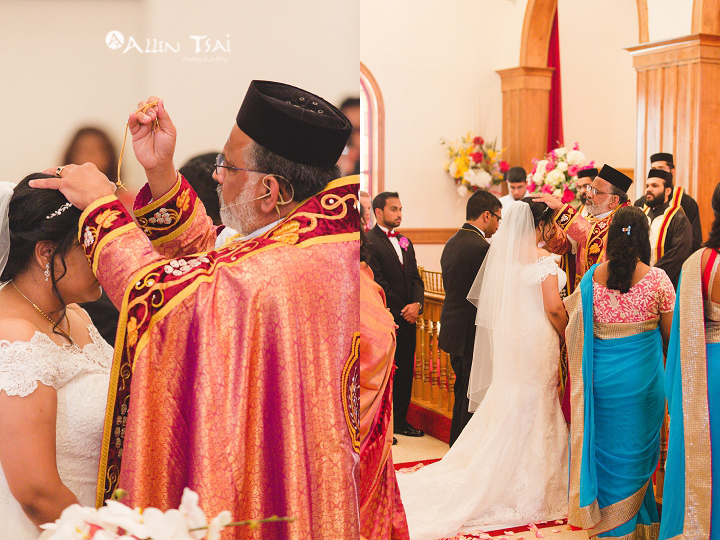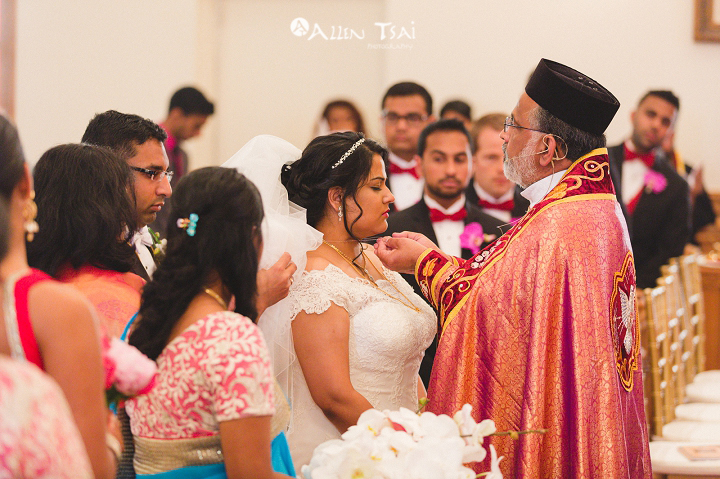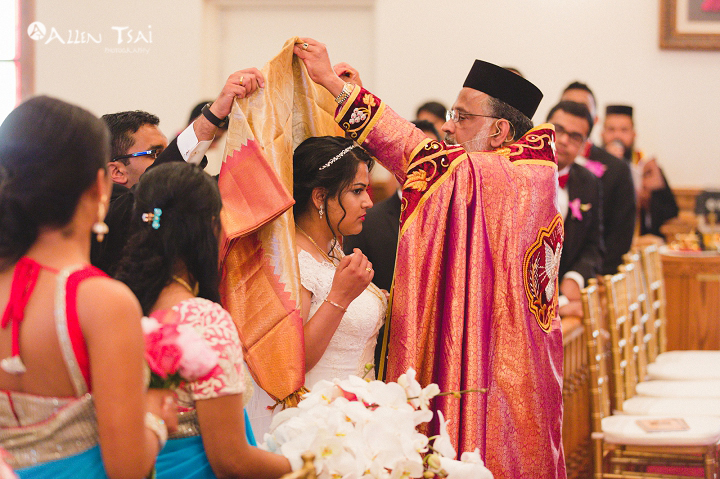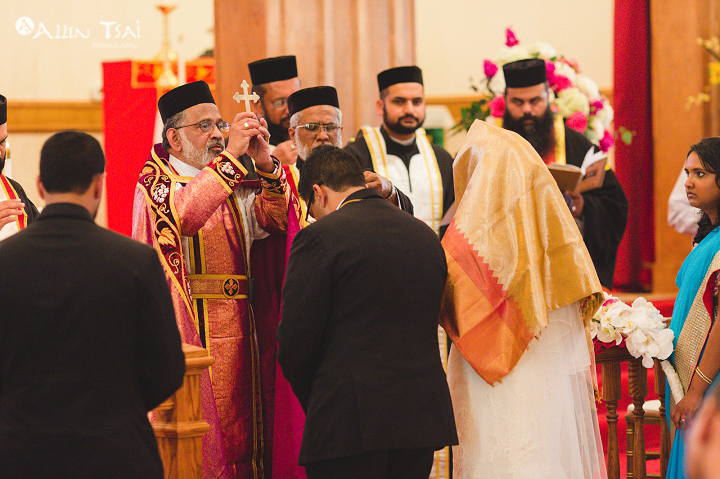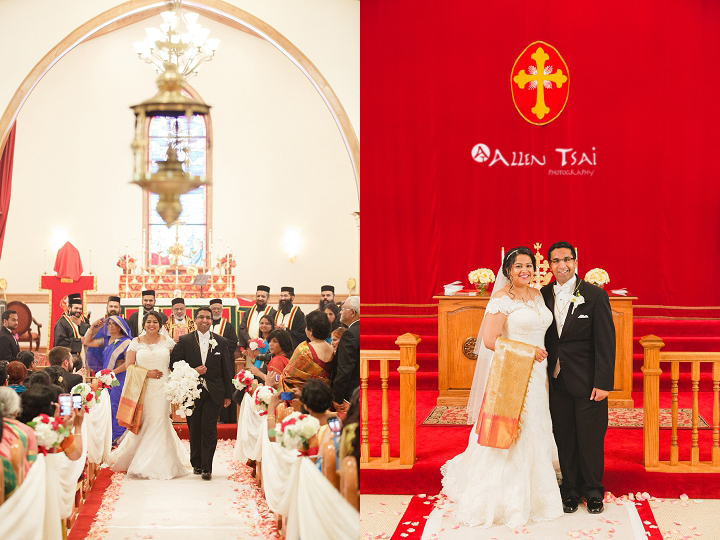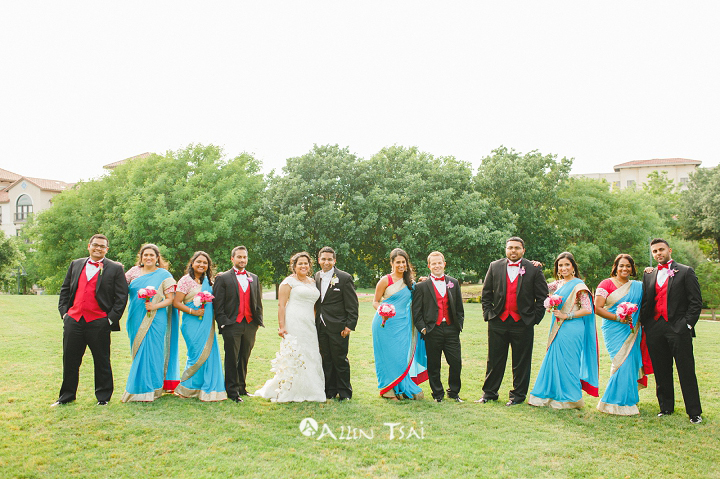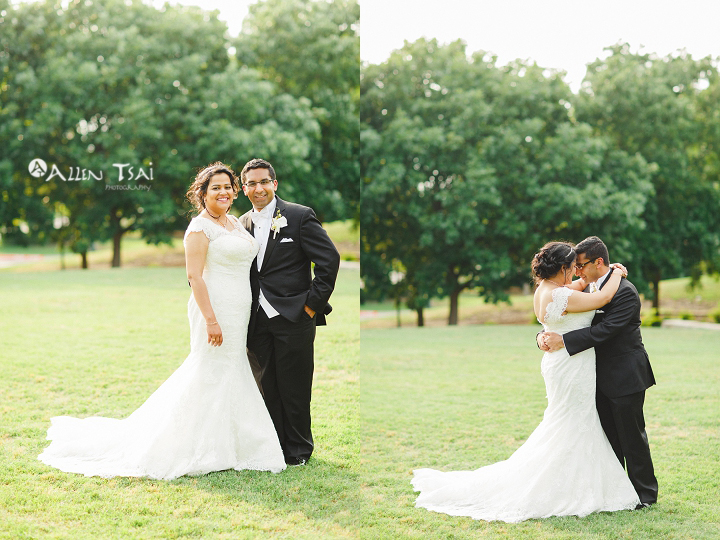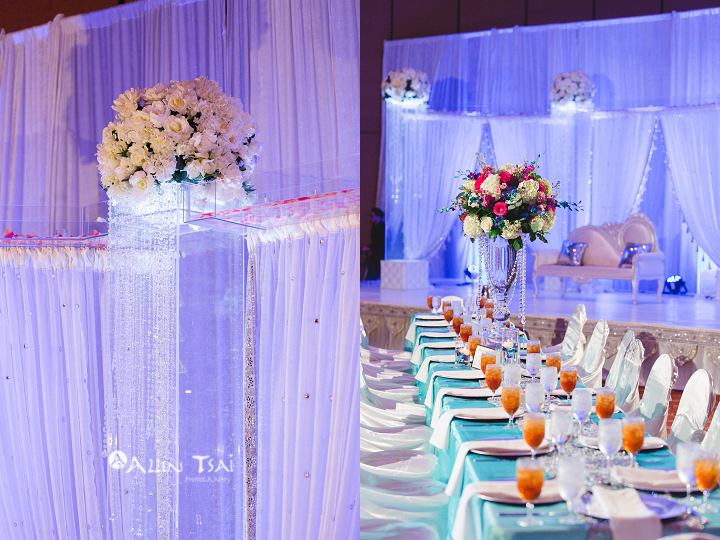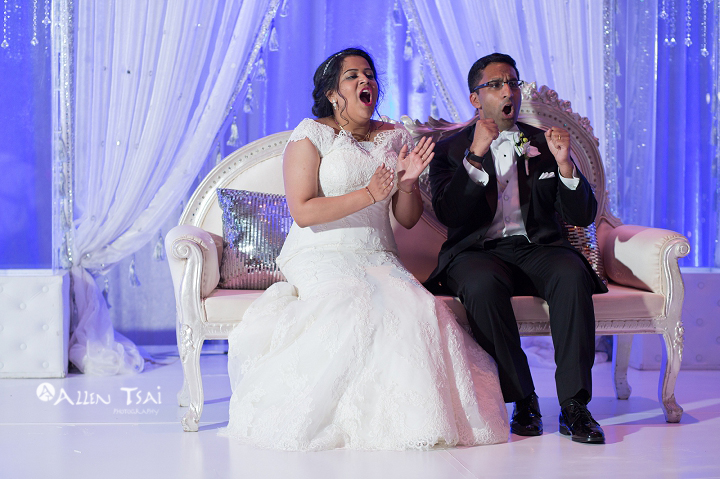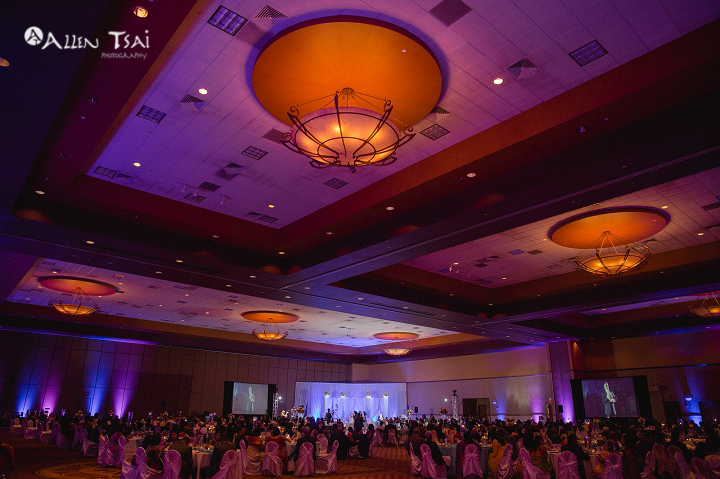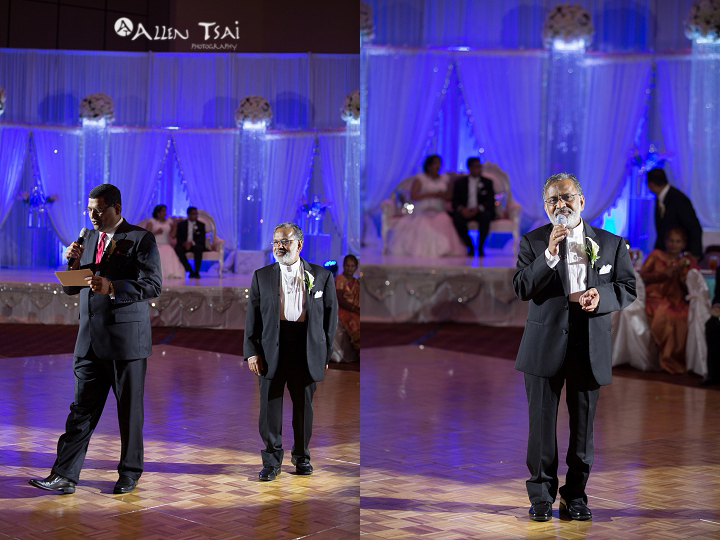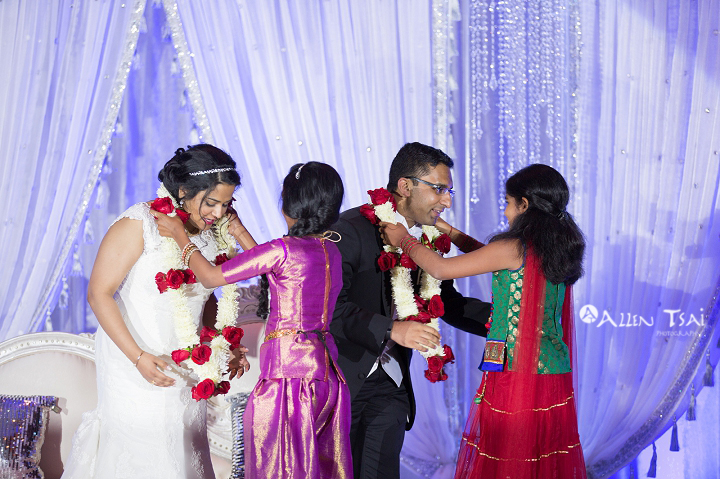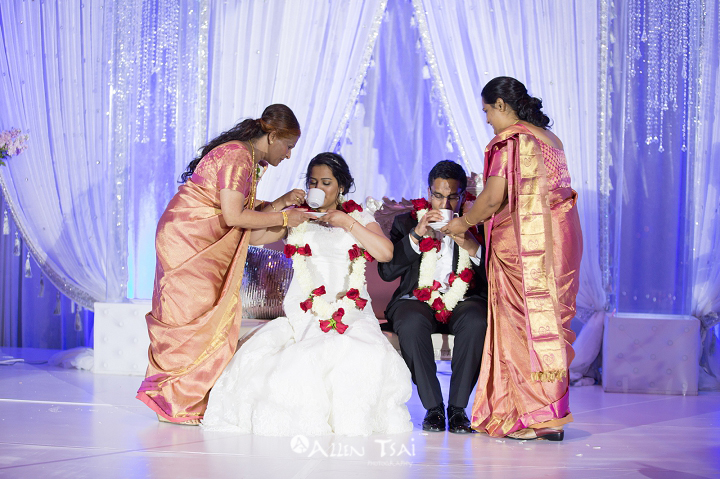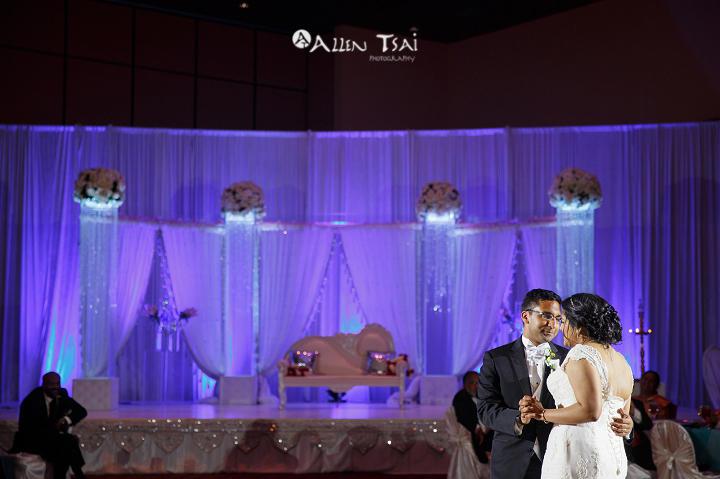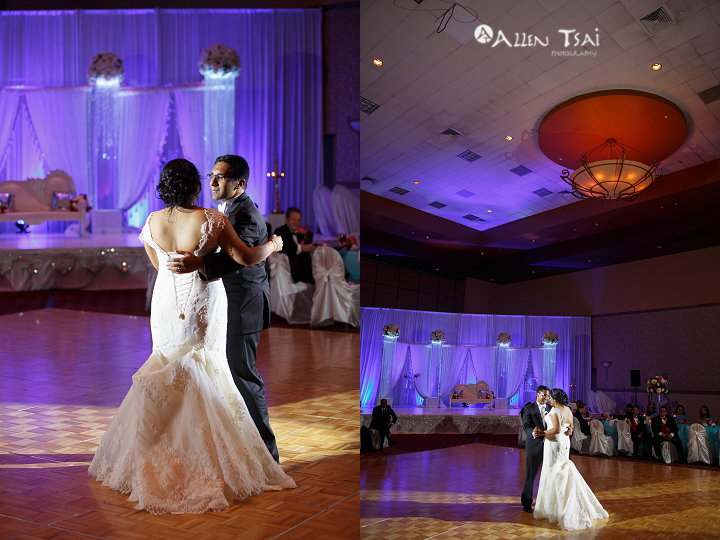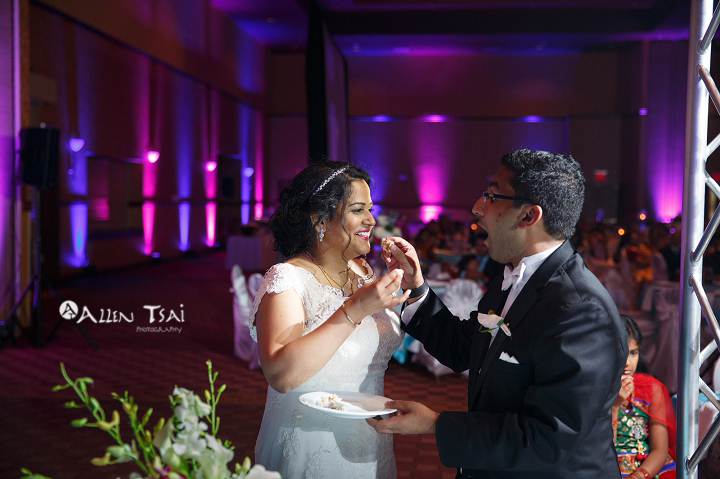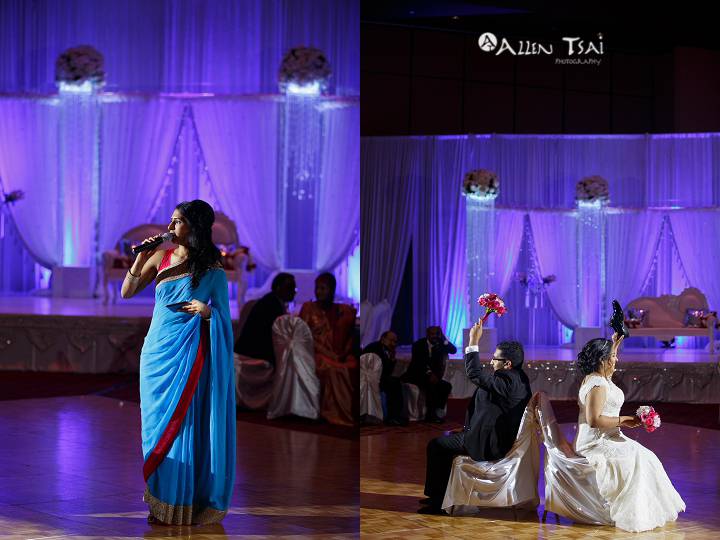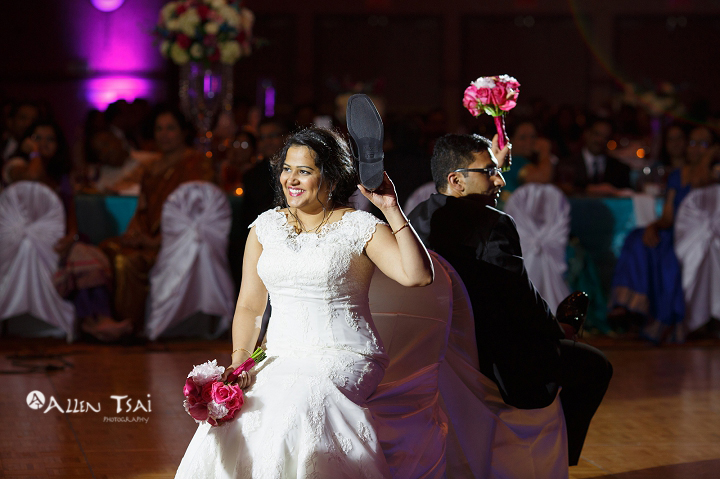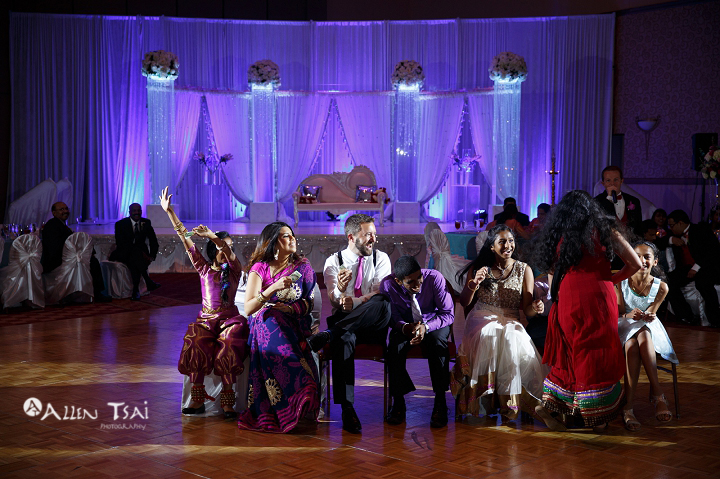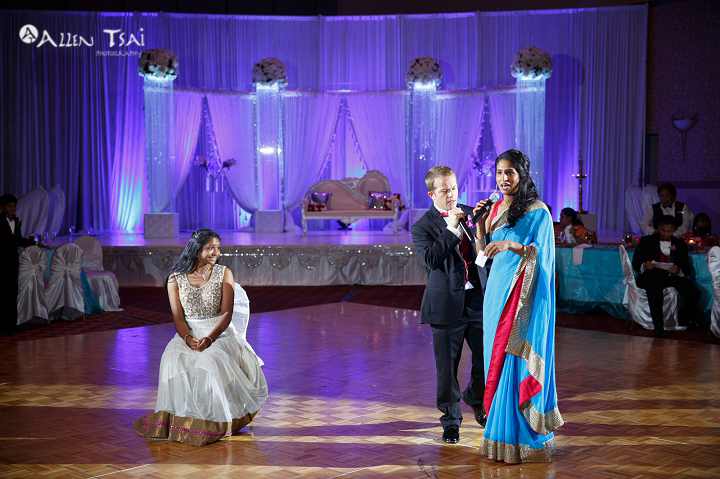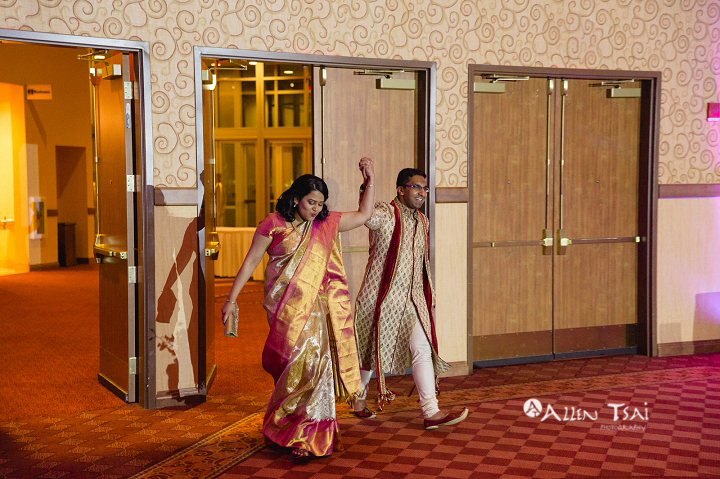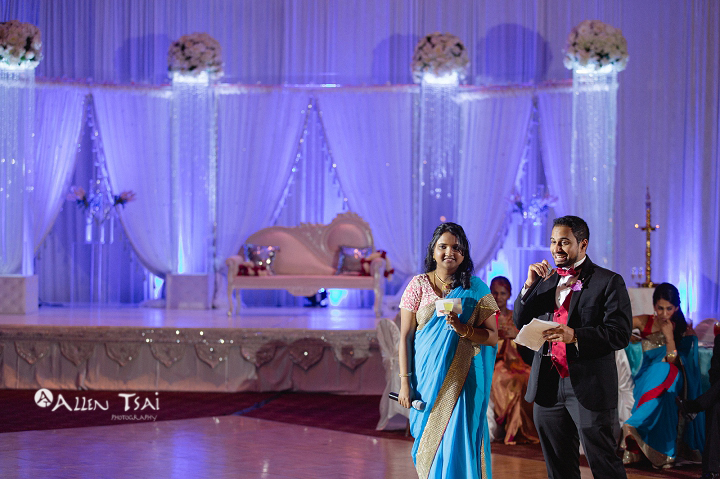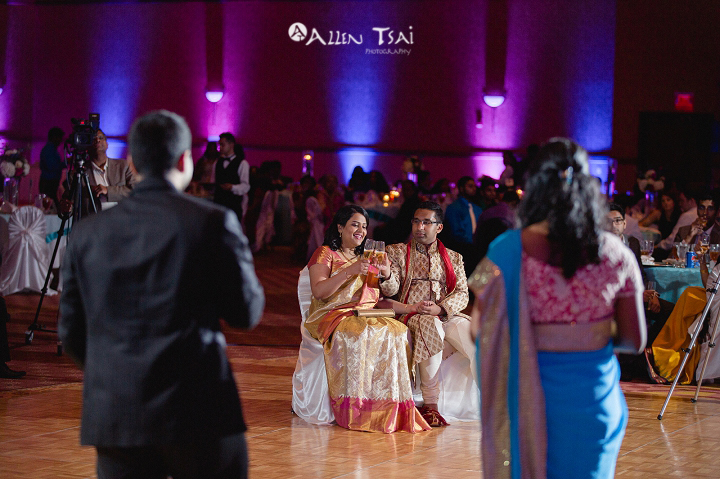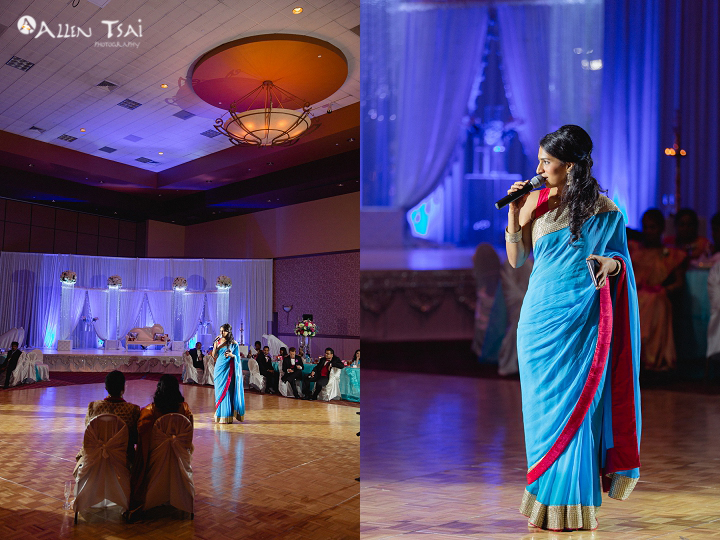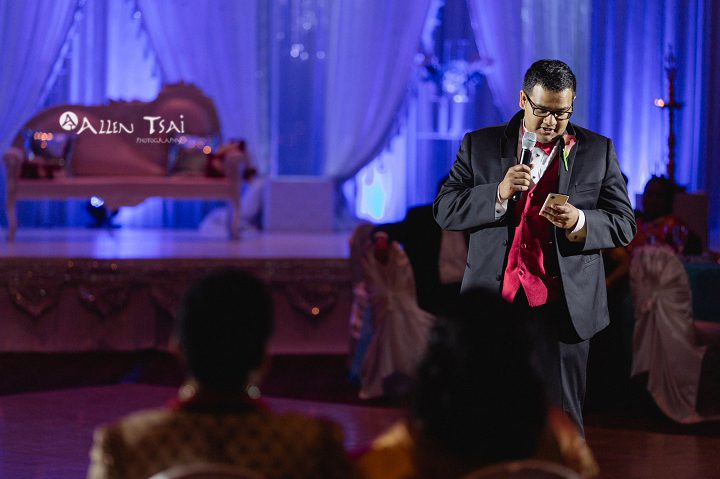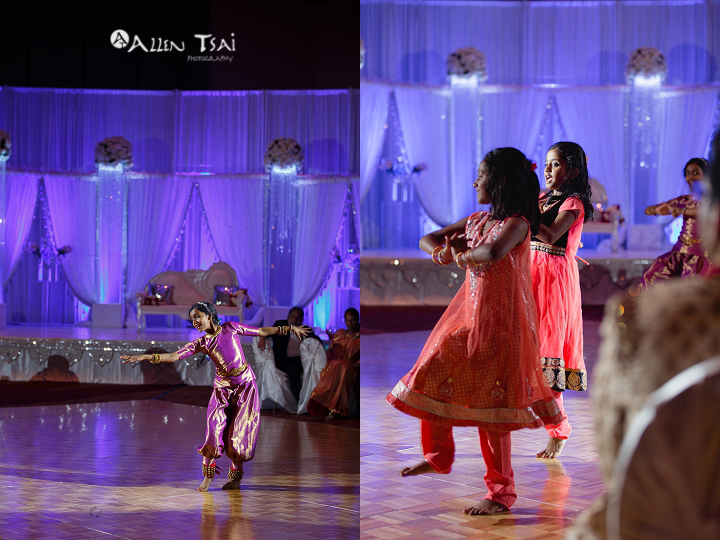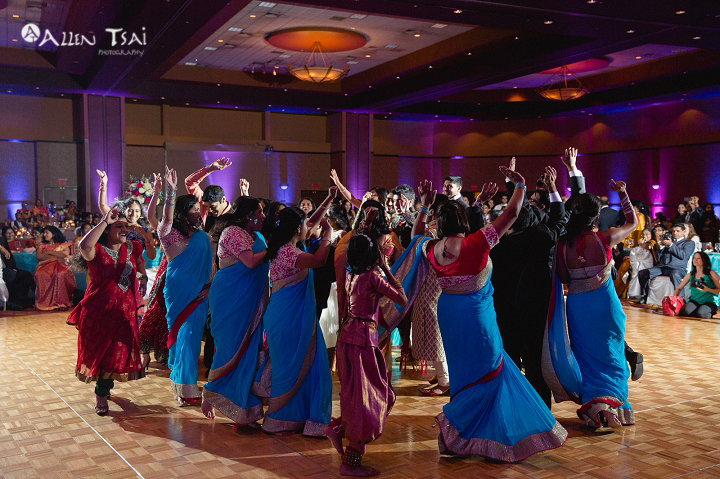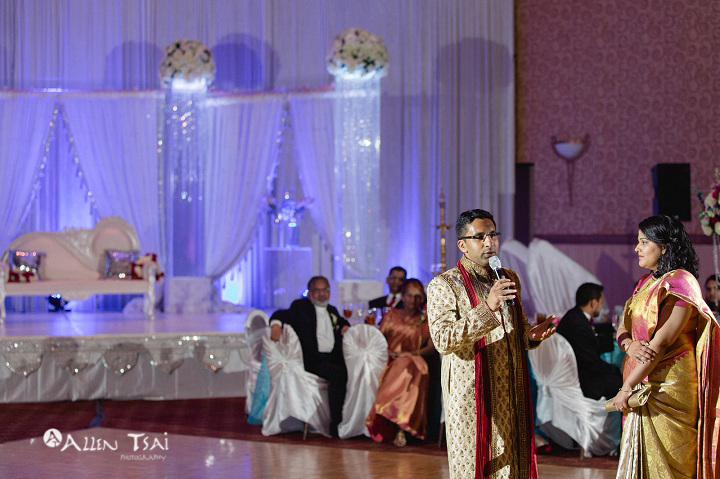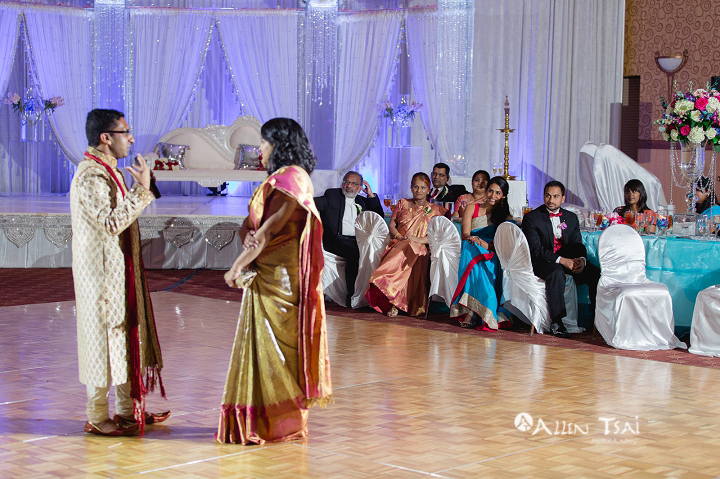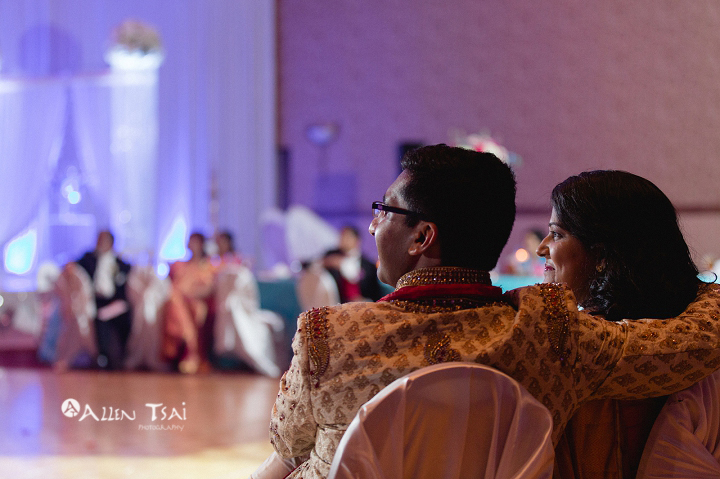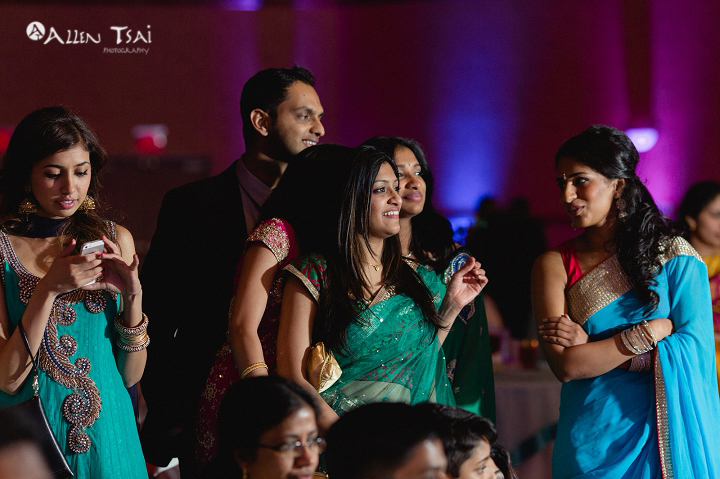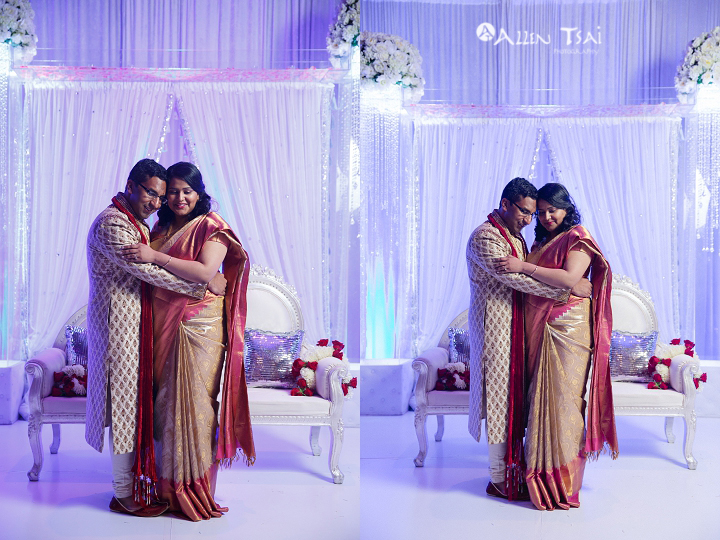 Venues:  St. Mary's Orthodox Church of India, Dallas; Embassy Suites Dallas-Frisco/Hotel Convention Center  ::  Wedding Planning:  Piece of Cake Events ::  Hair and Makeup:  Tracy Melton Artistry  ::  Cinematography: SixFourteen Films
Weatherford Texas Southern Wedding | Doss Heritage and Culture Center| Dallas Wedding Photographers|  Jesse+Will
When I met Jesse and Will in Austin, TX, I knew they were going to be an awesome couple!  How can you not be if you live in Austin right?  Jesse is actually quite a celebrity in the FIFA gaming world and has an impressive amount of followers on Youtube, being the soccer fan I am, I was definitely beyond excited when they decided to have me document their big day!  Their gorgeous grey and yellow southern wedding was at the Doss Heritage and Culture Center in Weatherford, TX, planned and designed by the talented Sarabeth Events!  They had some of the most colorful floral I've seen in a while by A Rose in Bloom, and it was perfect for their spring time outdoor wedding.  Jesse and Will's super cute cake top has the owls holding Xbox game controllers, and I wouldn't have expected less from them!  After a super sweet father and daughter dance, it was definitely quite a party with DJ Jason Esquire in the house.  I love how Jesse had two beers in her hands the whole night!  The night ended with the great Texas Tech tortilla toss grand exit, and some sweet romantic carriage photos.  Don't they look absolutely stunning?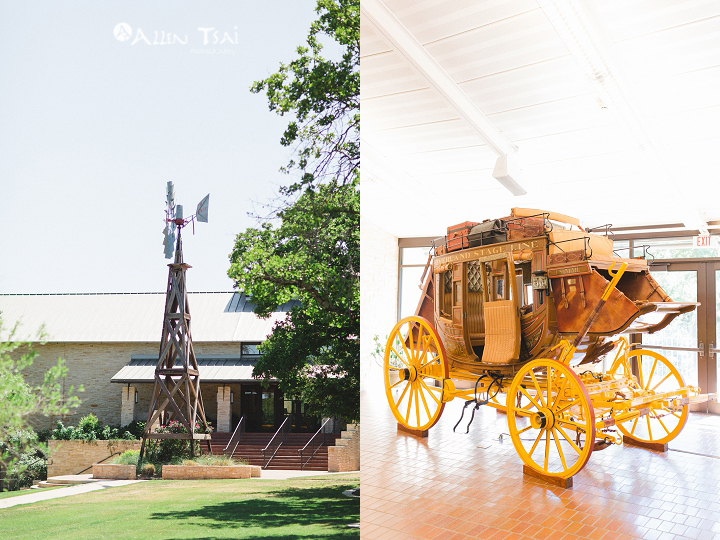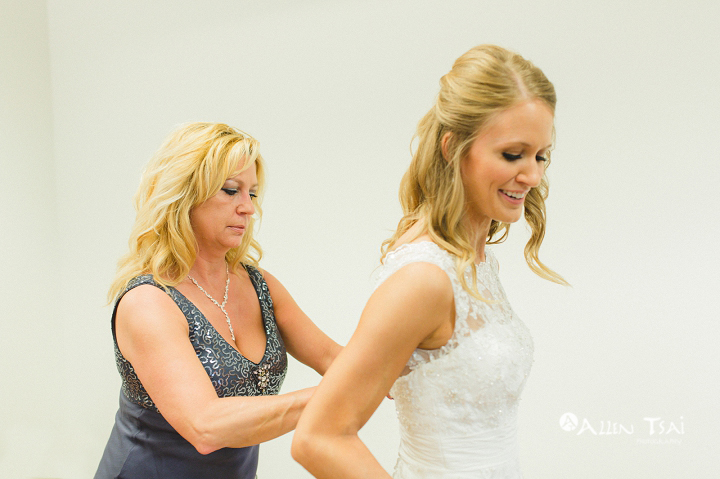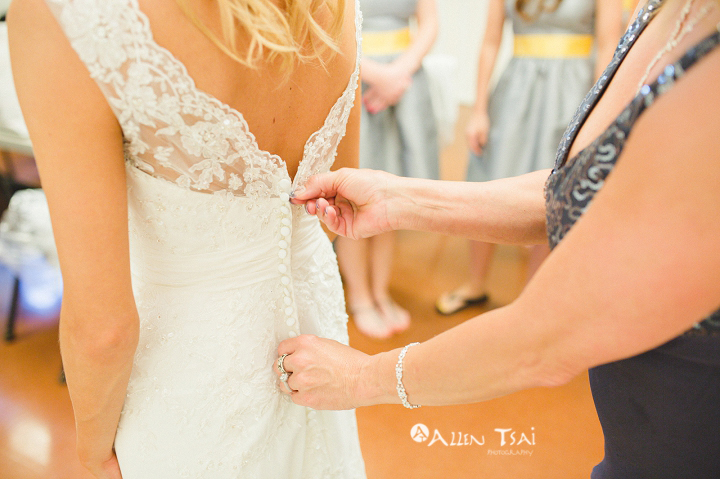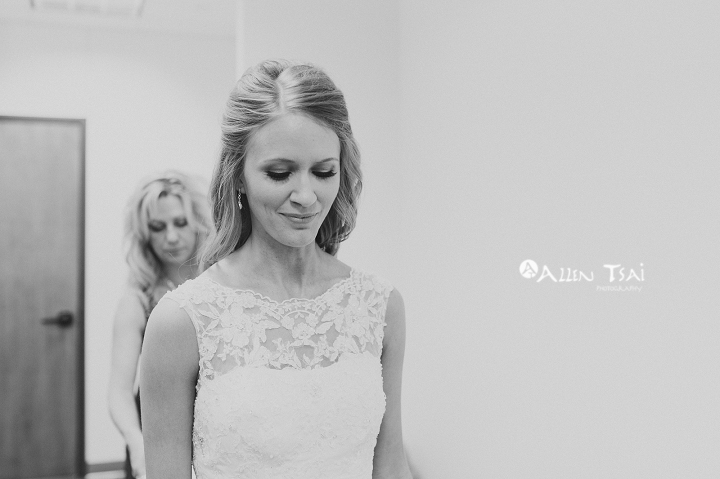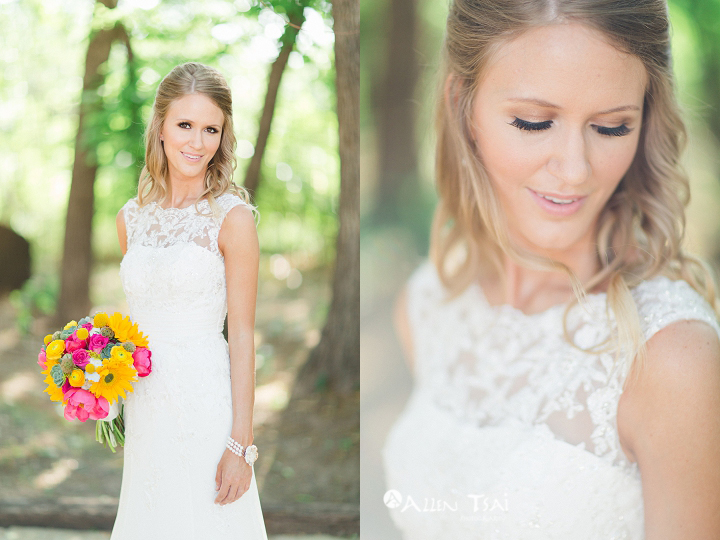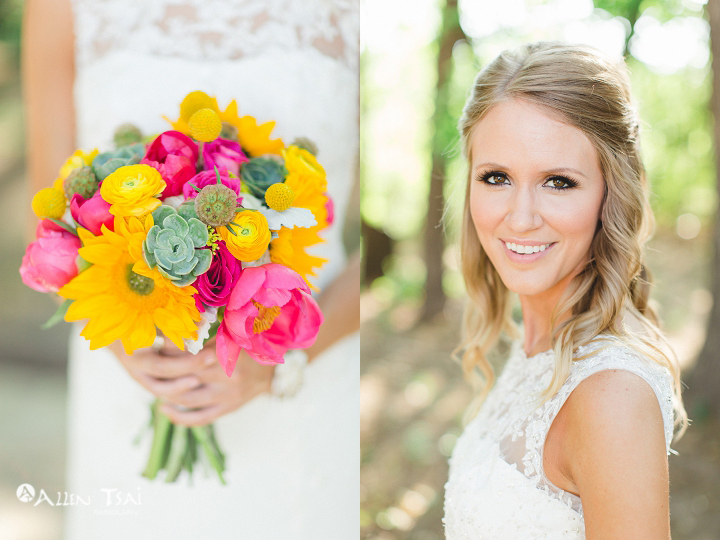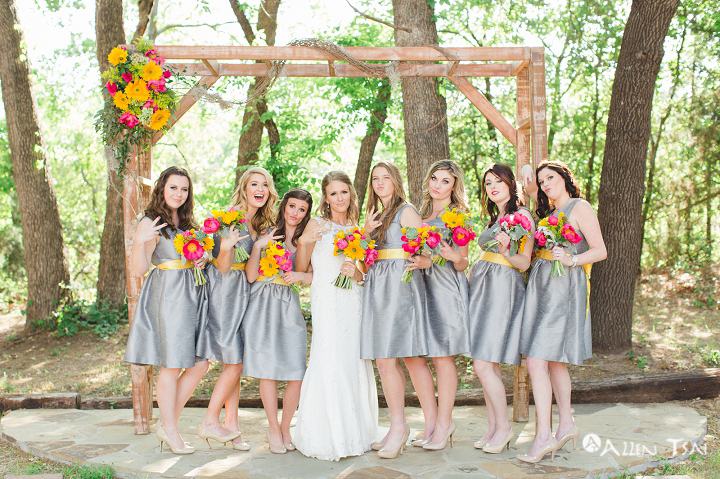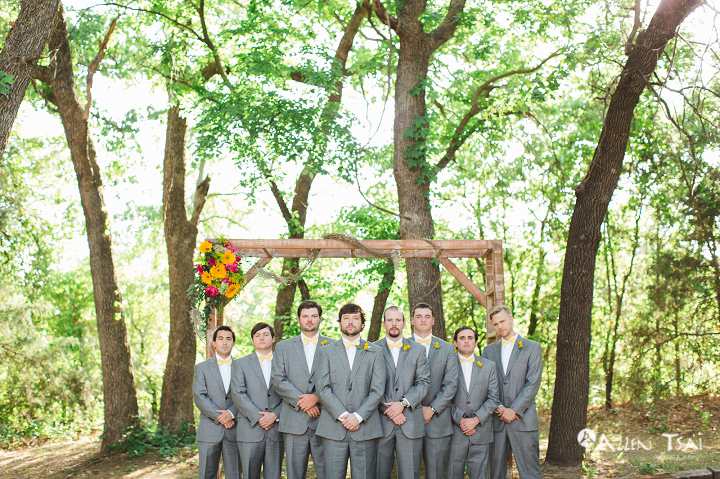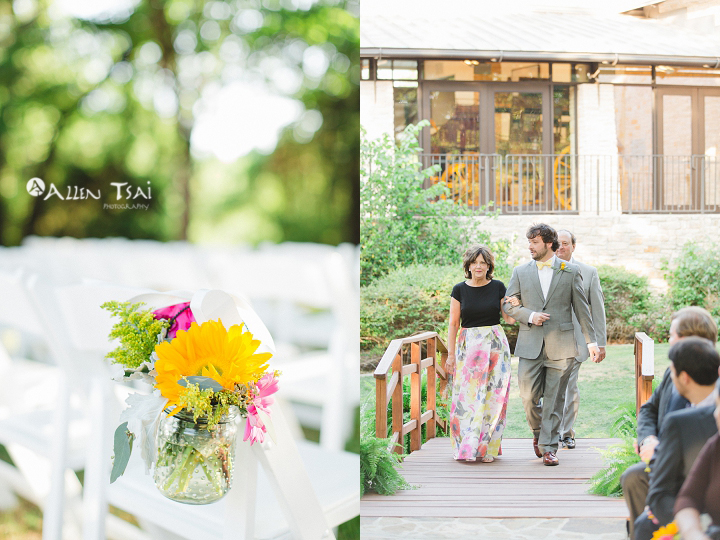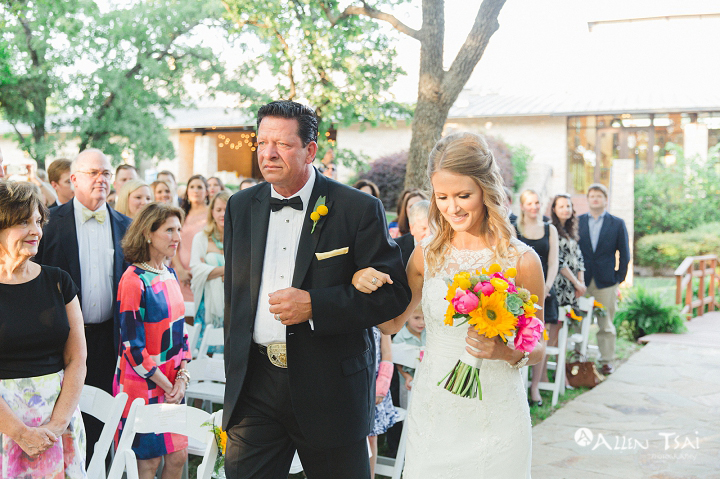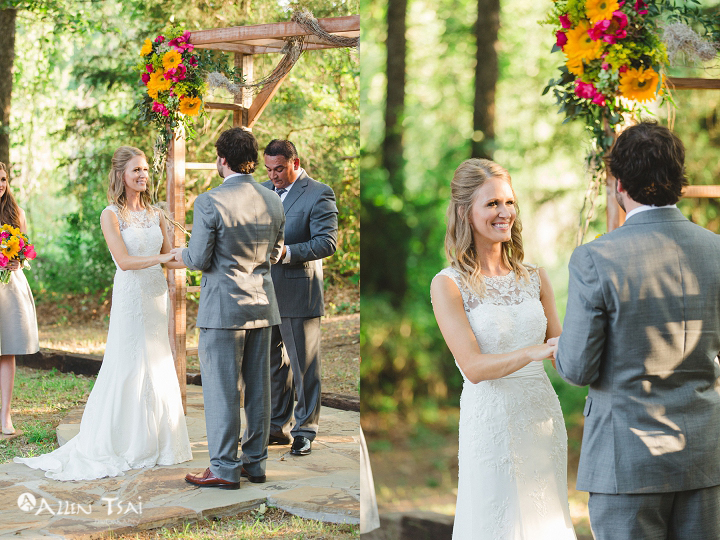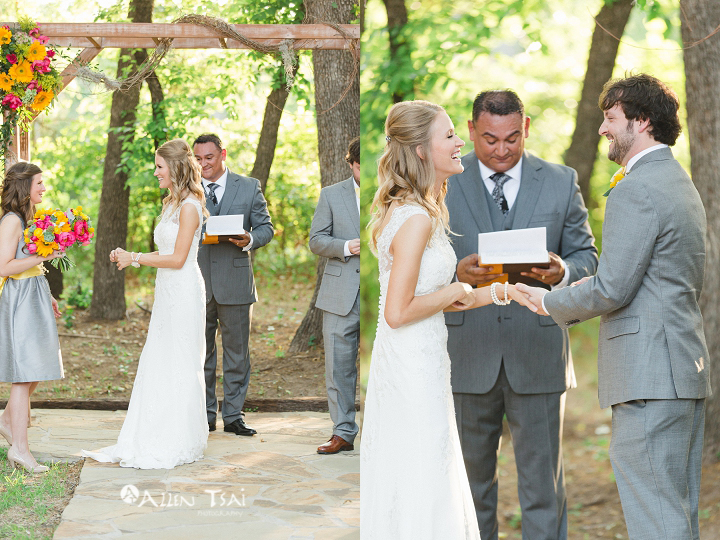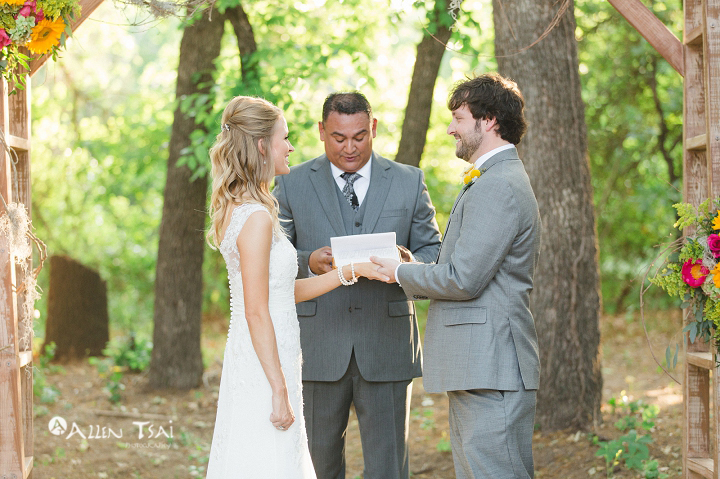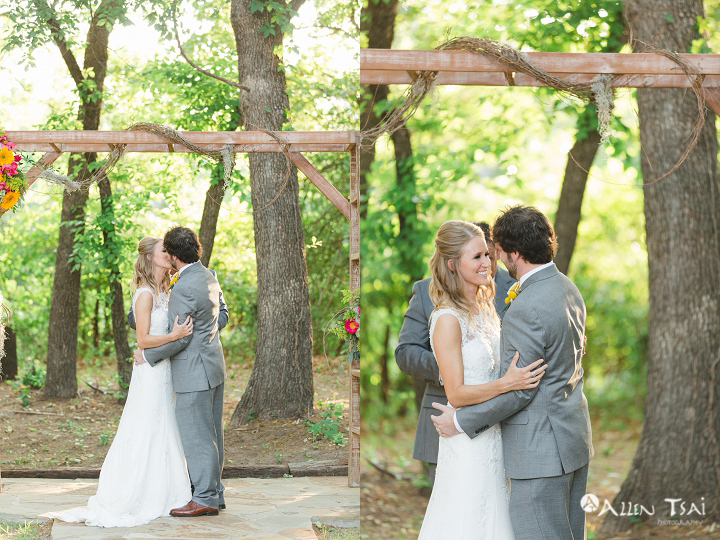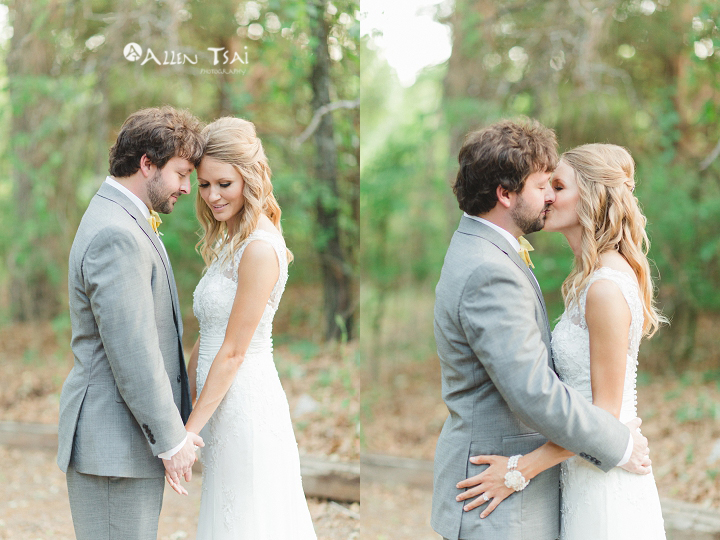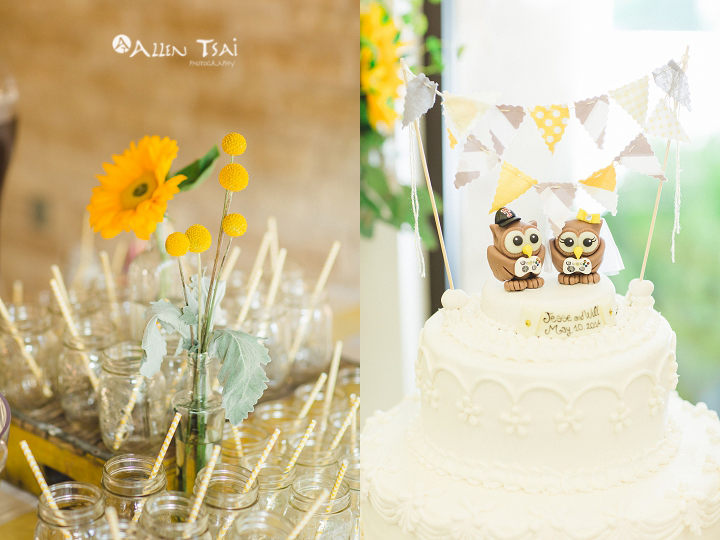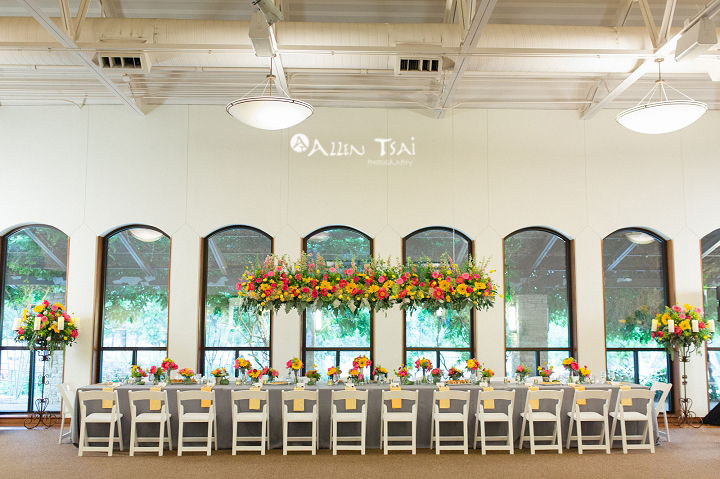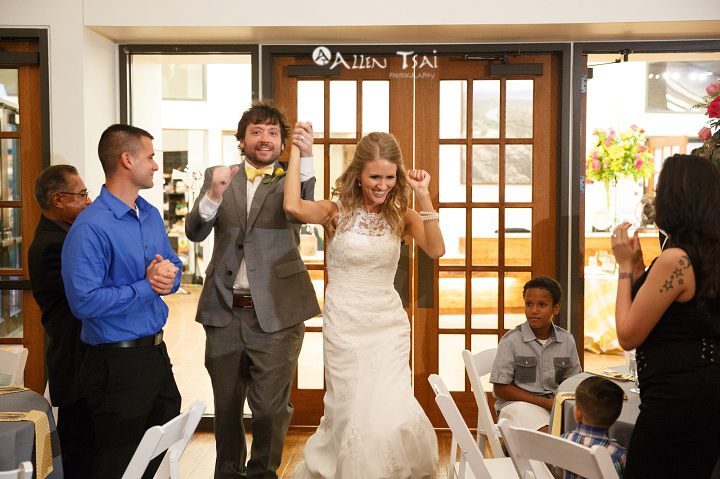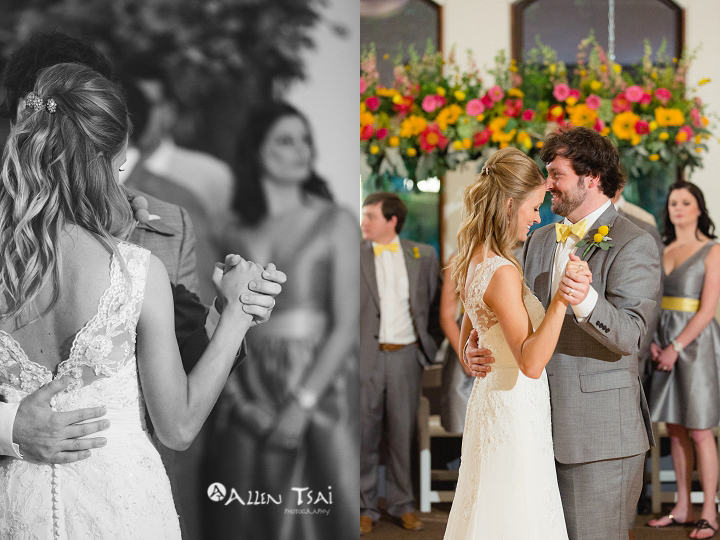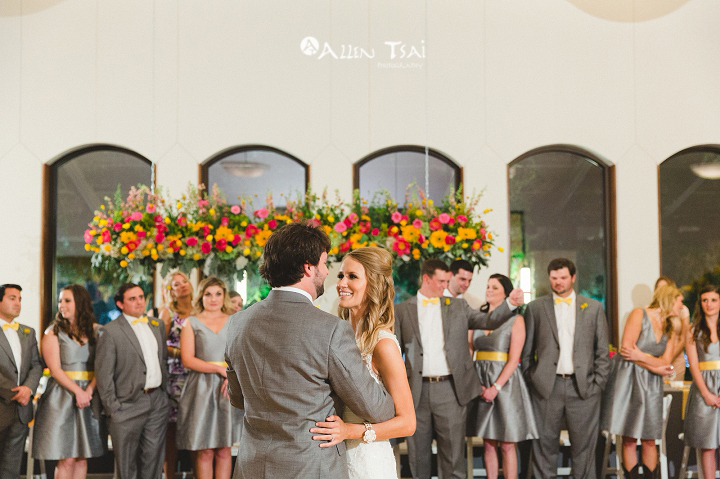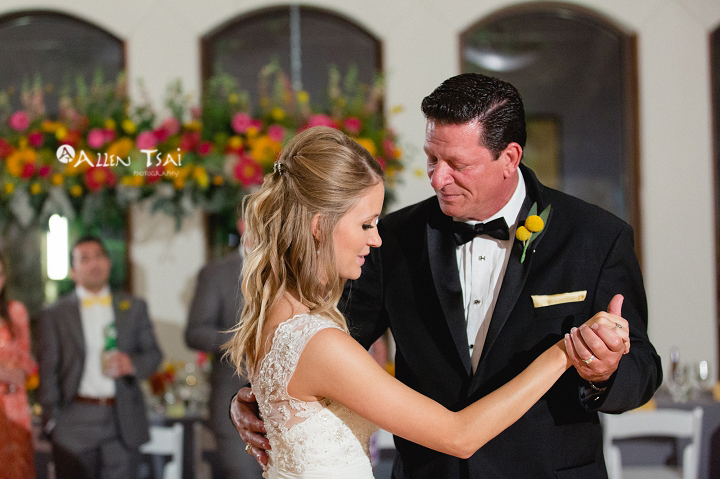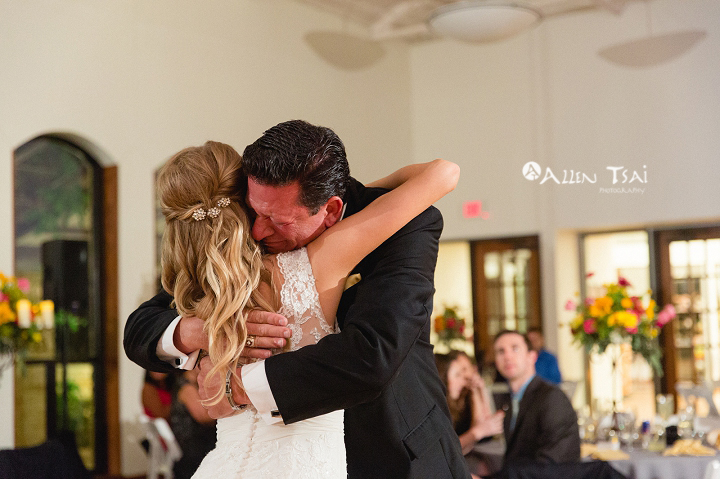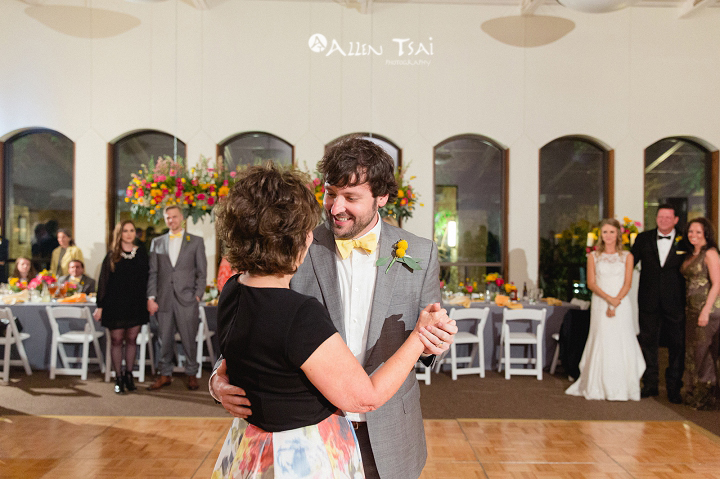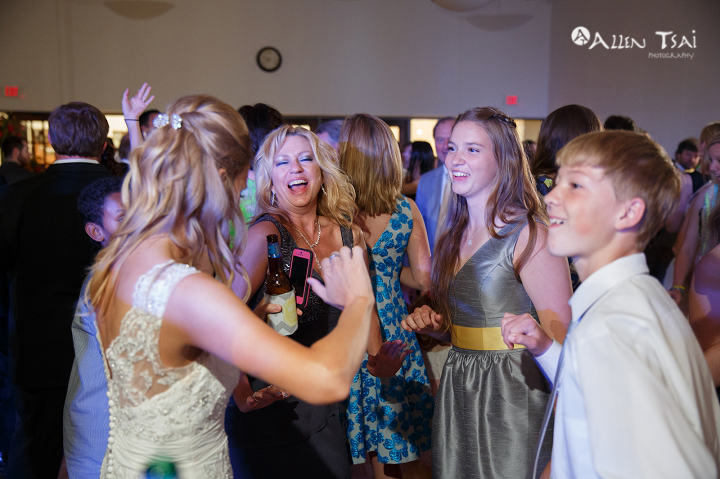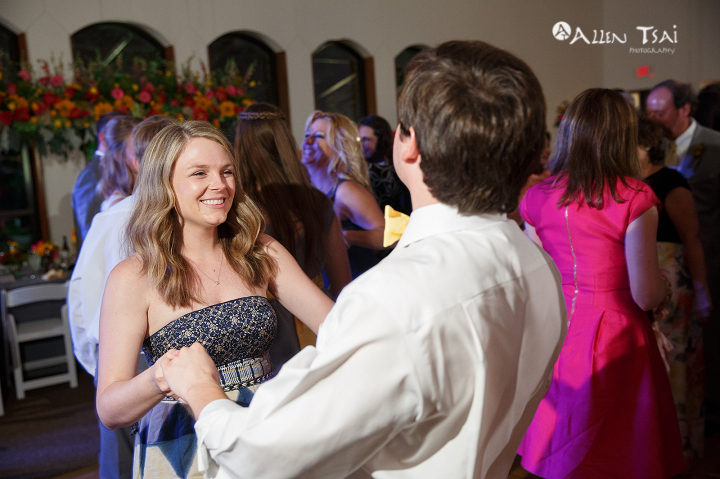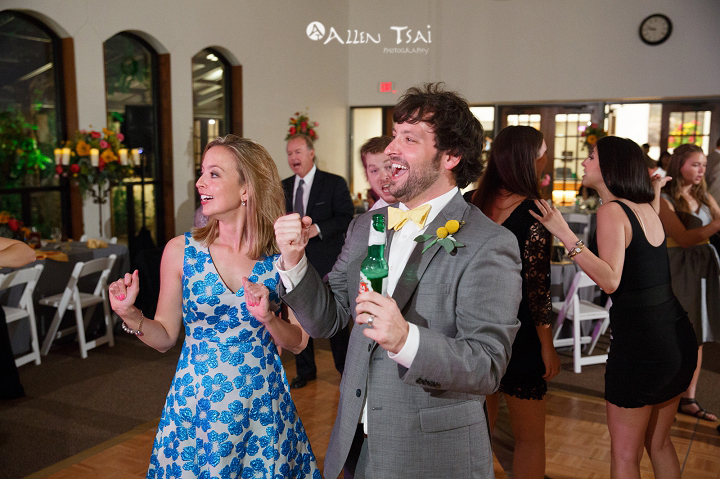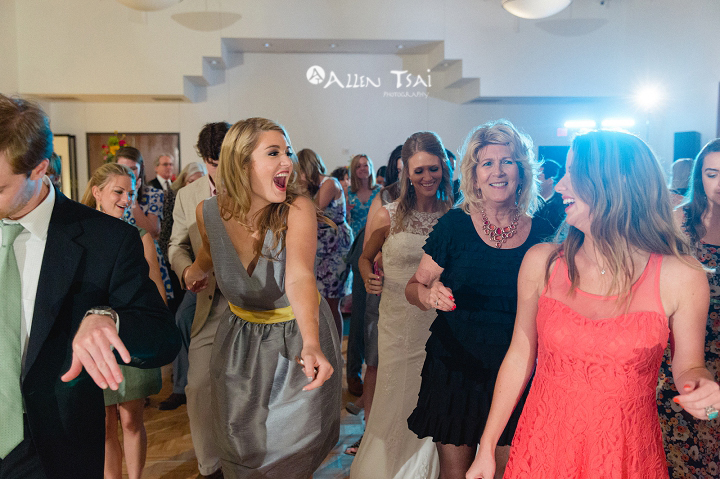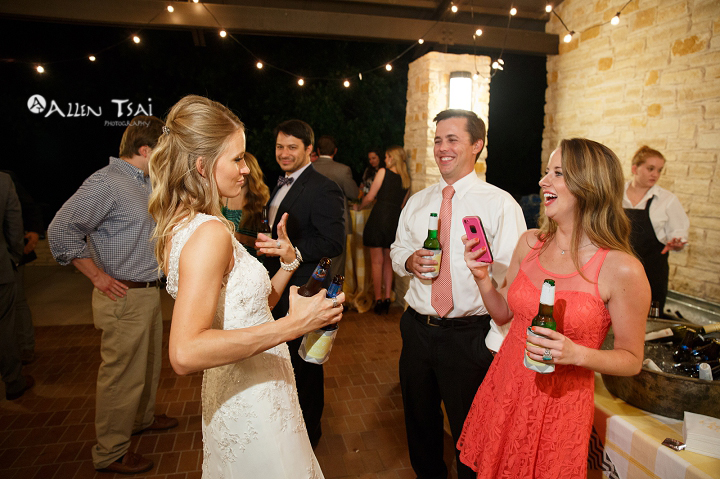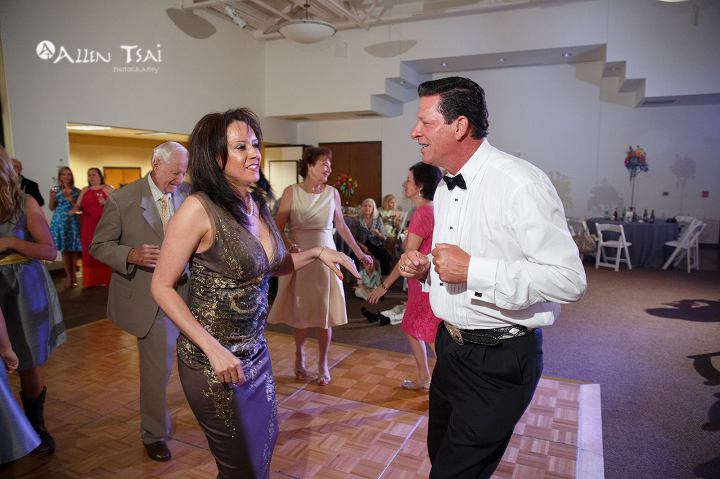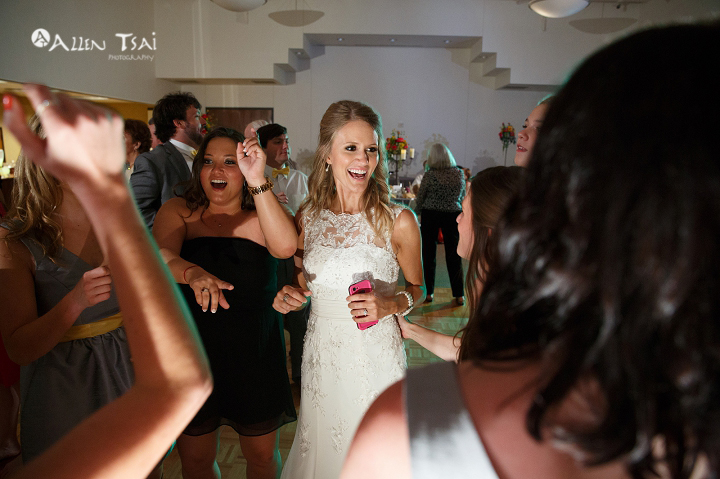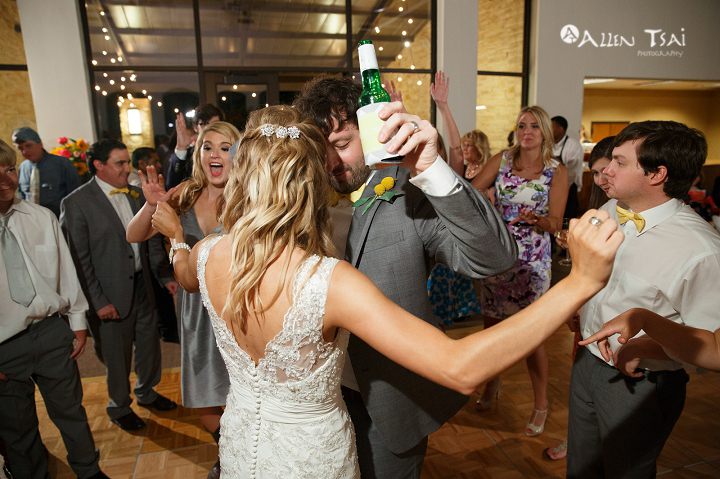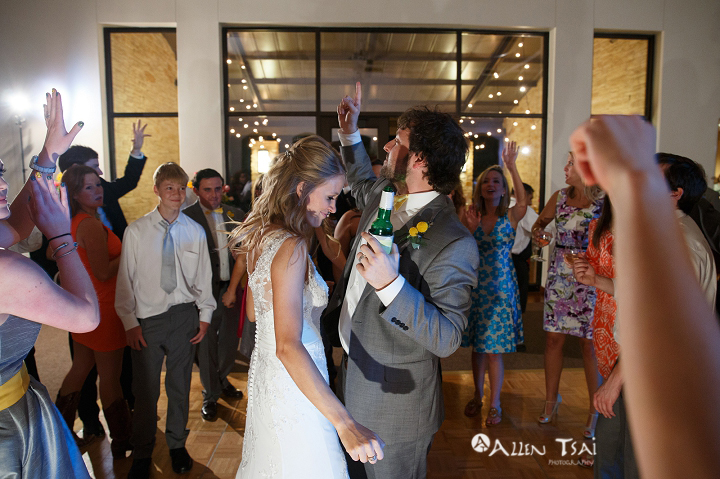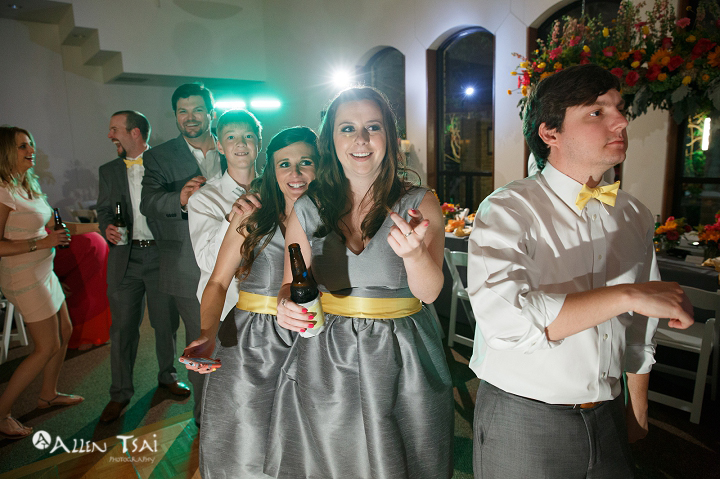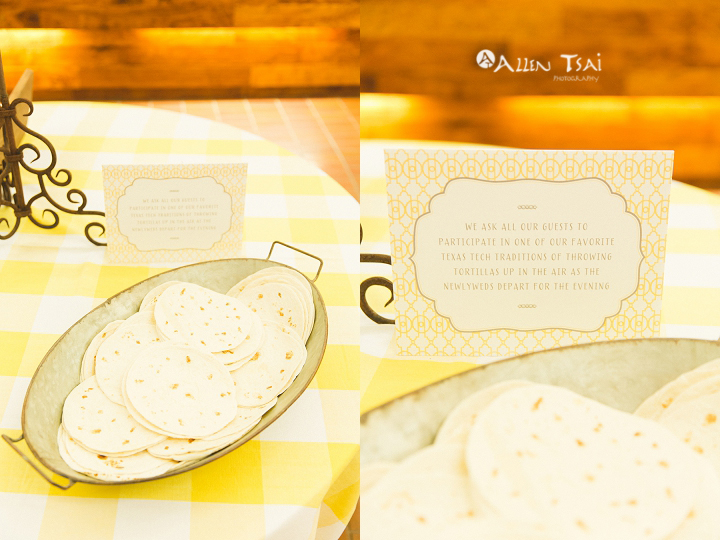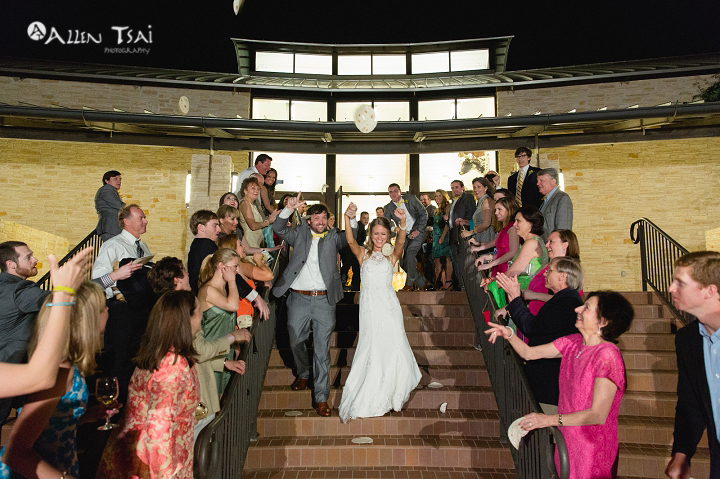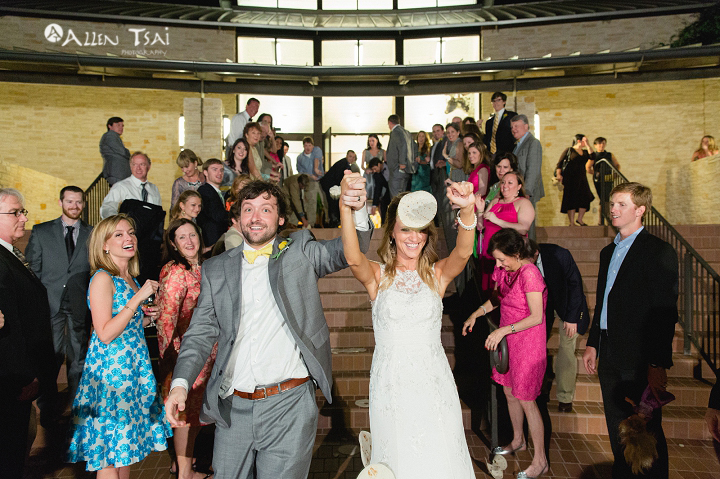 Wedding Planning:  Sarabeth Events ::  Venue: Doss Heritage and Culture Center  ::  Floral: A Rose in Bloom  ::  DJ: DJ Jason Esquire  ::  Hair& Makeup: Karin Stone   ::  Cake: Sandy Chang
Bowers Museum Wedding | Santa Ana, California | Dallas Destination Wedding Photographer | Vicky+Daniel
Vicky and Daniel are new Dallas transplants from the great city of Los Angeles, California.  Needless to say, I was ecstatic to learn that their wedding would be back home in Santa Ana, California and they wanted to fly me there to document it!  Vicky and Daniel envisioned an "East meets West" wedding, and they couldn't have picked a better venue than the Bowers Museum, which is rich in Spanish architectural elements and full of Asian cultural artifacts!  Coupled with perfect Orange County weather, a couture Ella Rosa wedding dress, lush floral designs by Dee's Petals, and custom made invitations by The Bee's Knee's Custom Designs, I knew we were going to create breathtaking images!  All the pretty details aside, their love for each other and their families was truly a pleasure to capture.  For the reception, Vicky changed into her stunning pink couture qipao which was custom made in Taipei, Taiwan.  There were some touching toasts, fine wine, and tons of laughter to go around.  I hope you enjoy this California destination wedding as much as I did!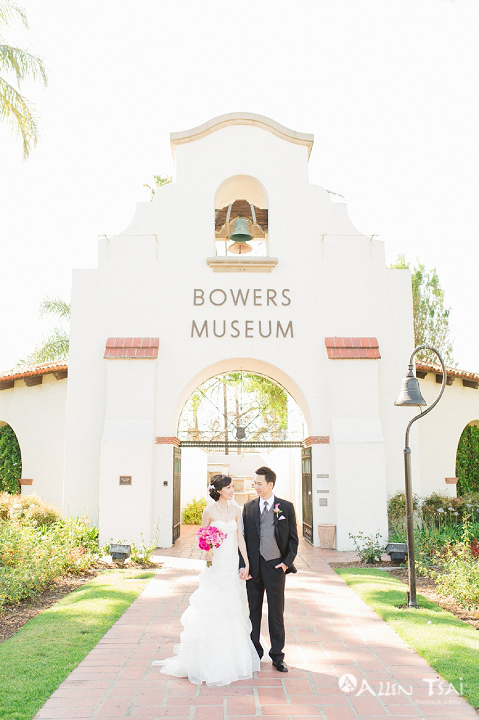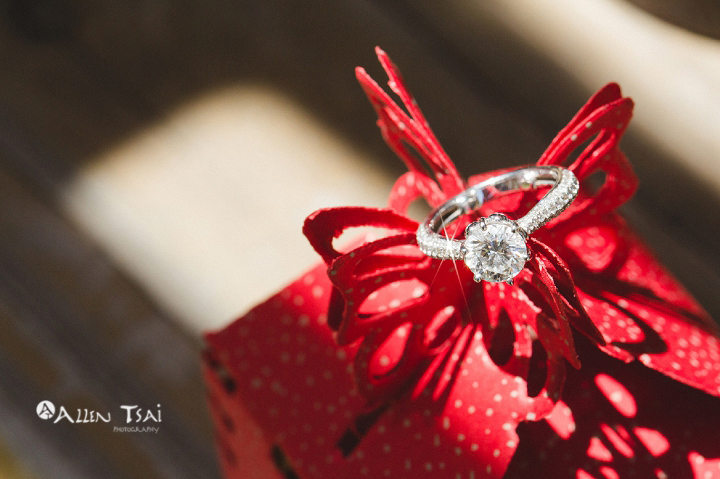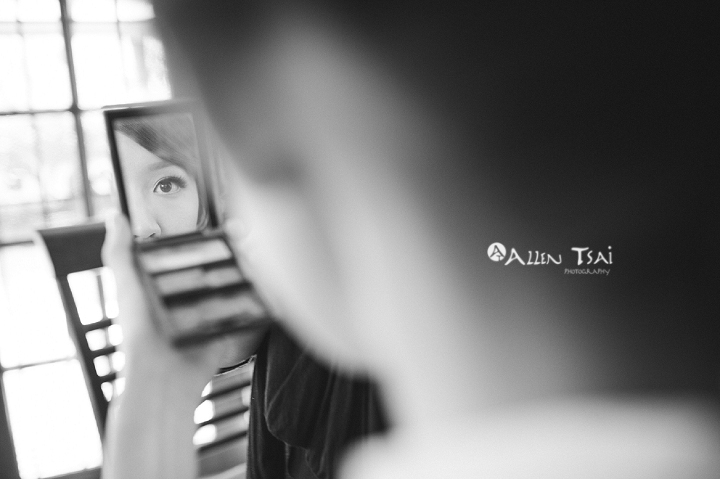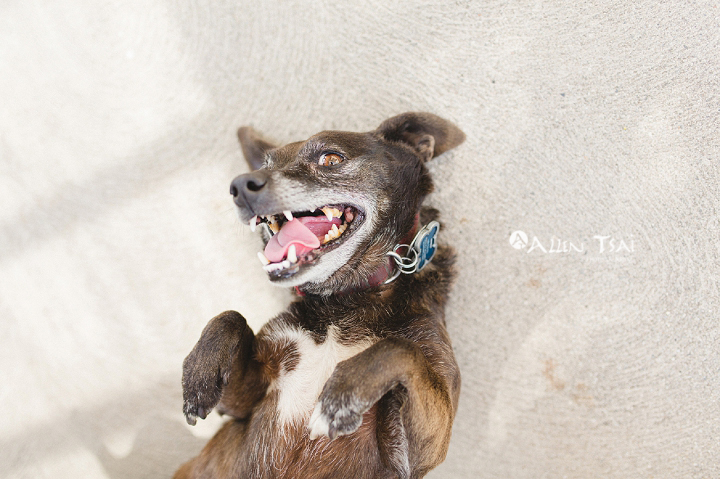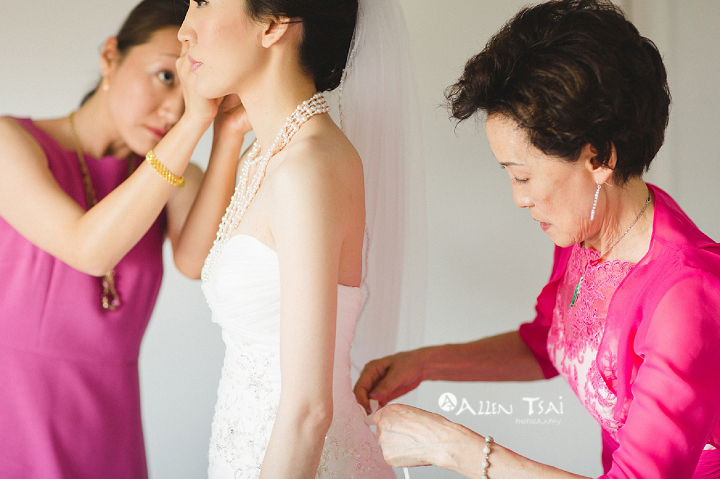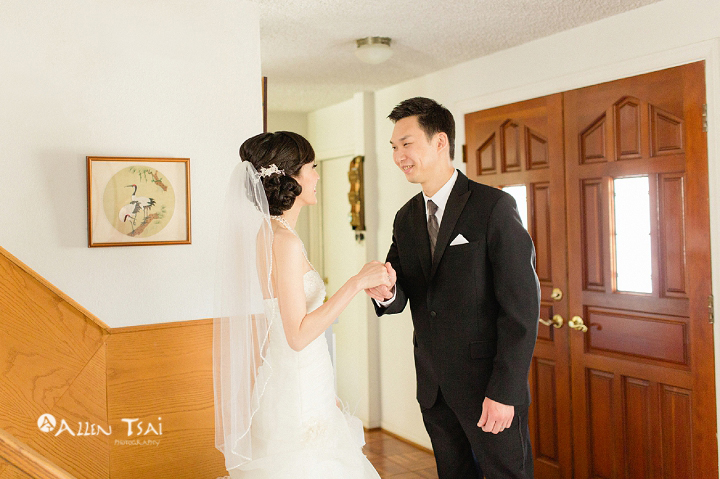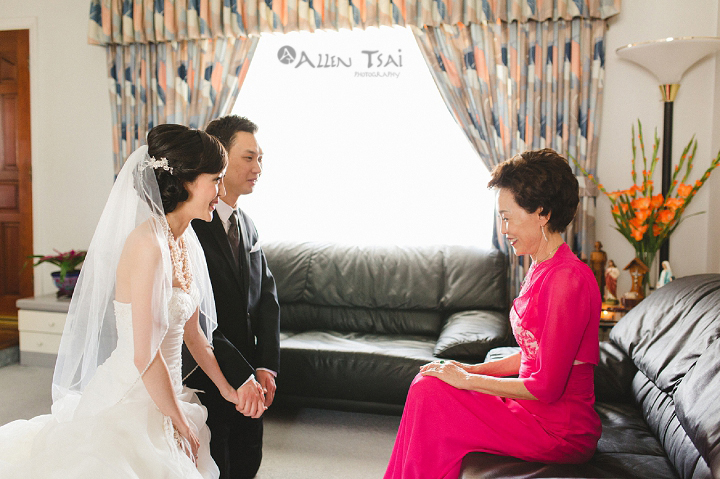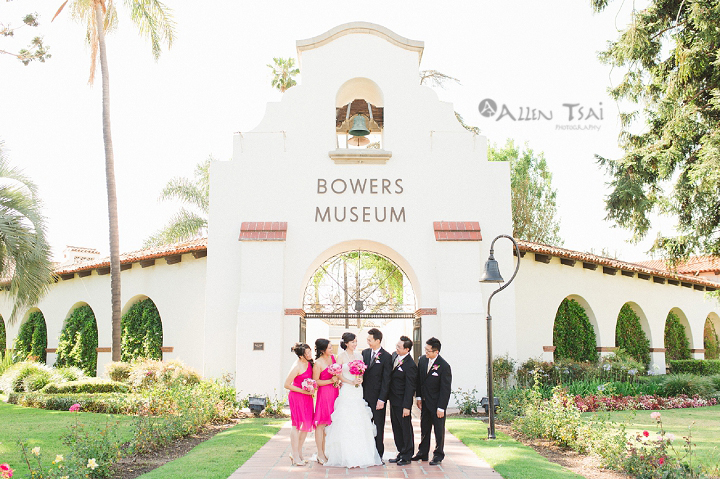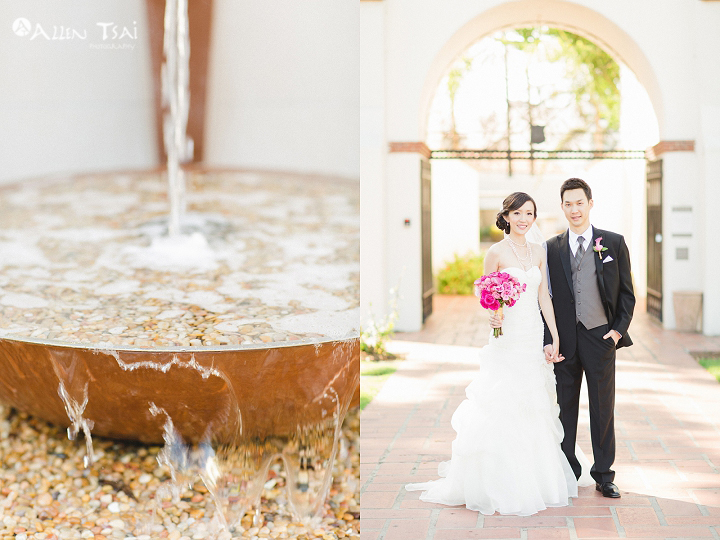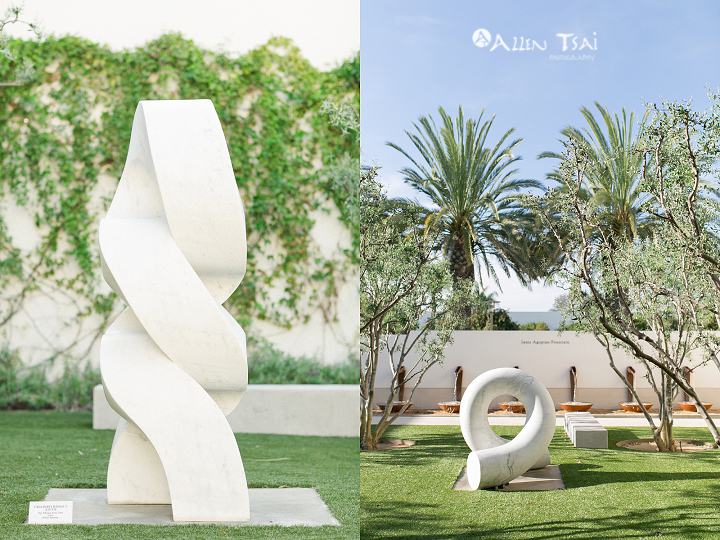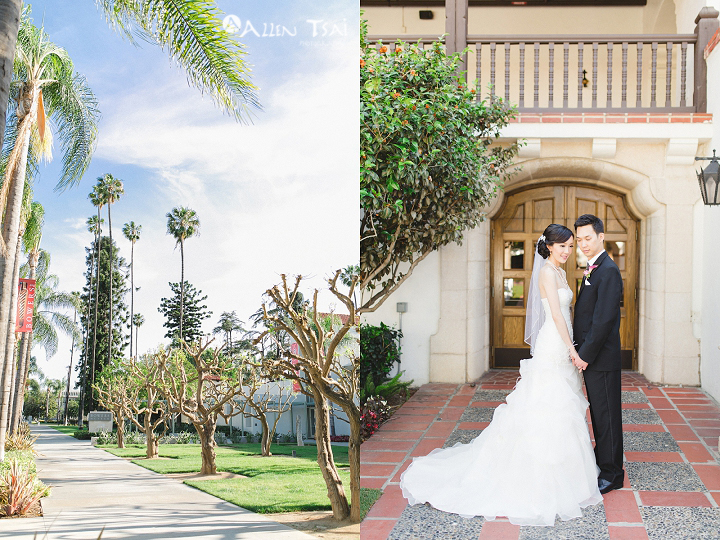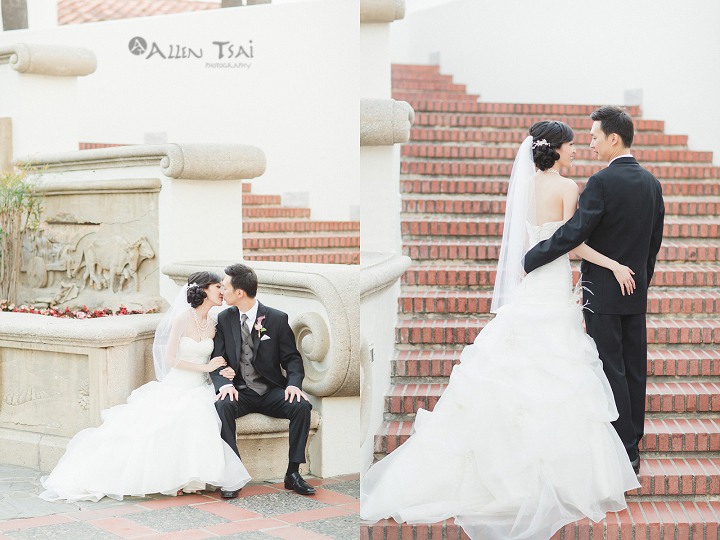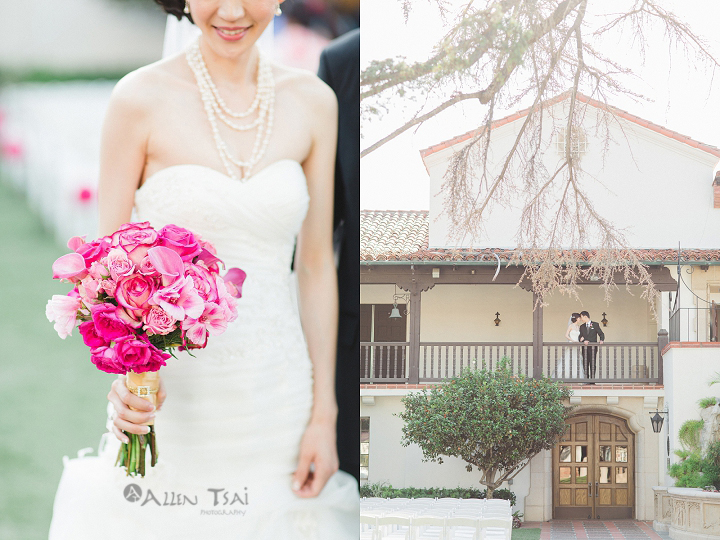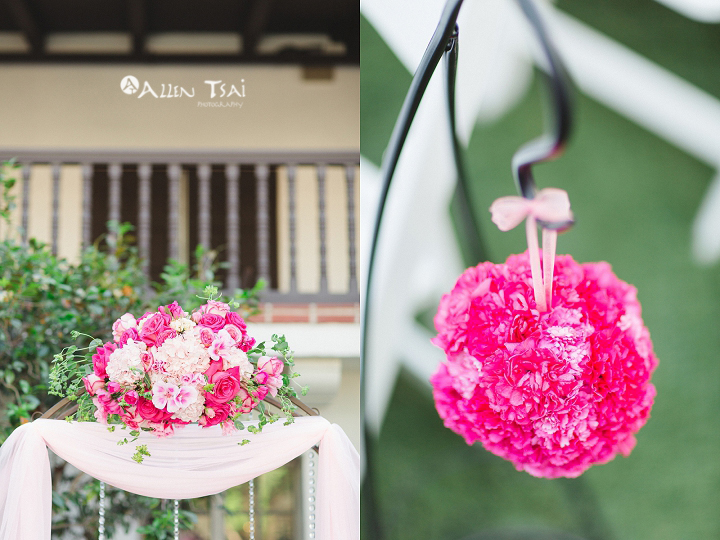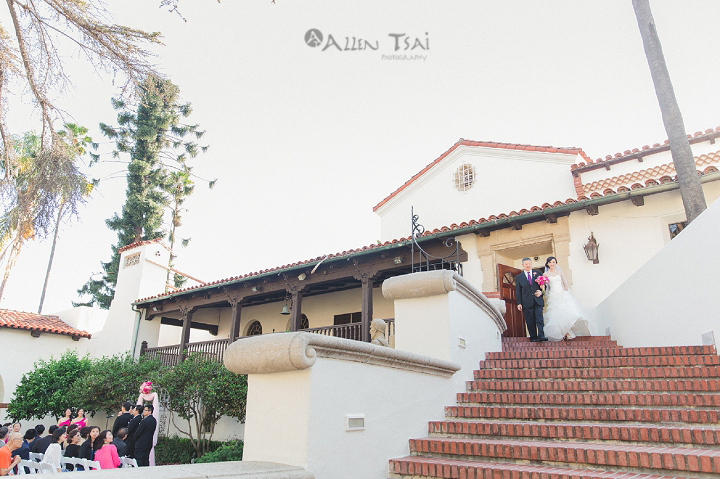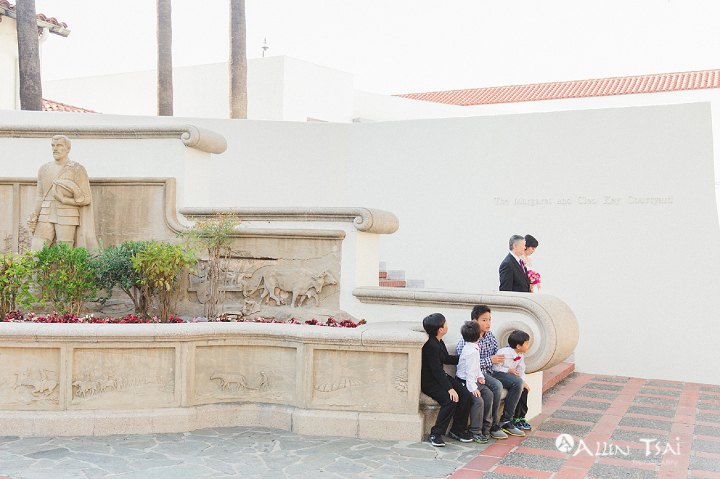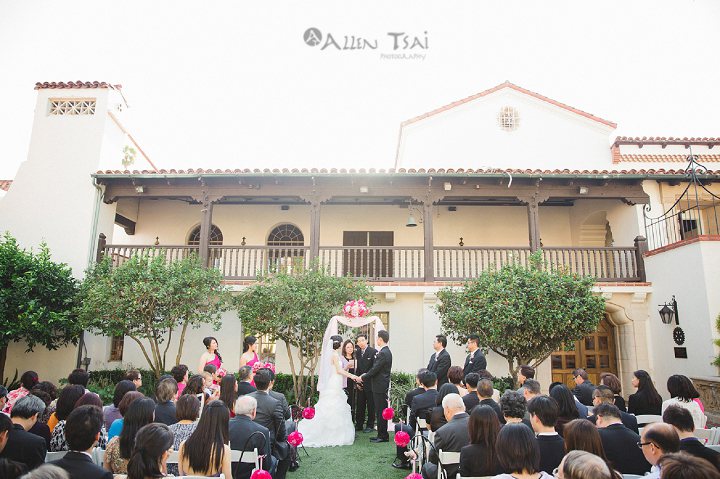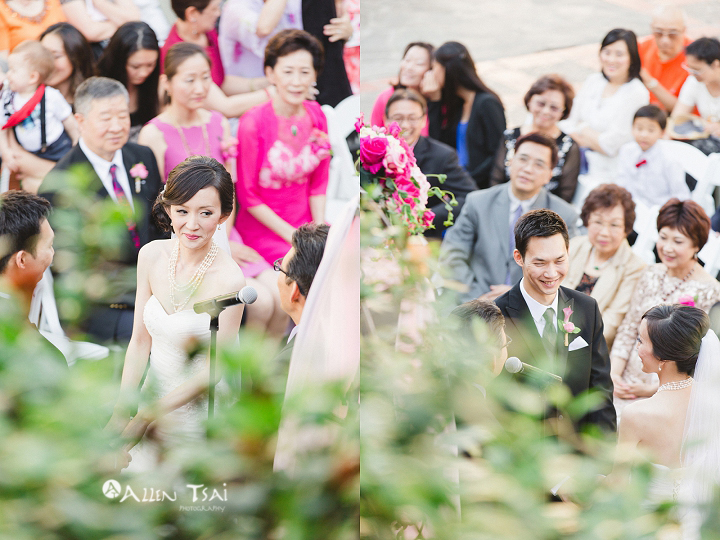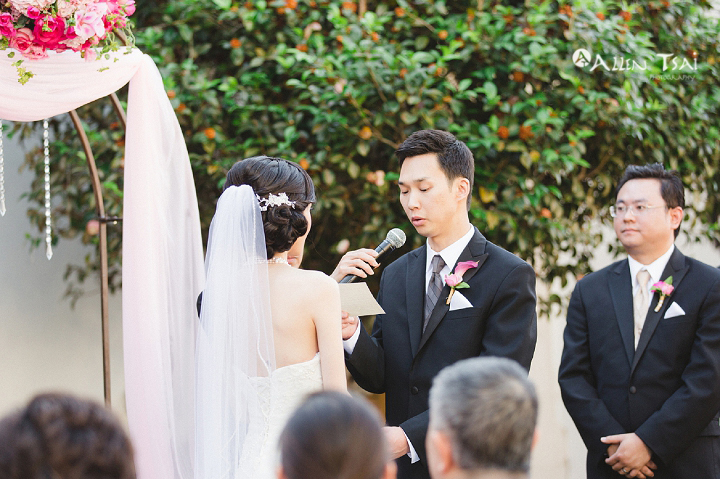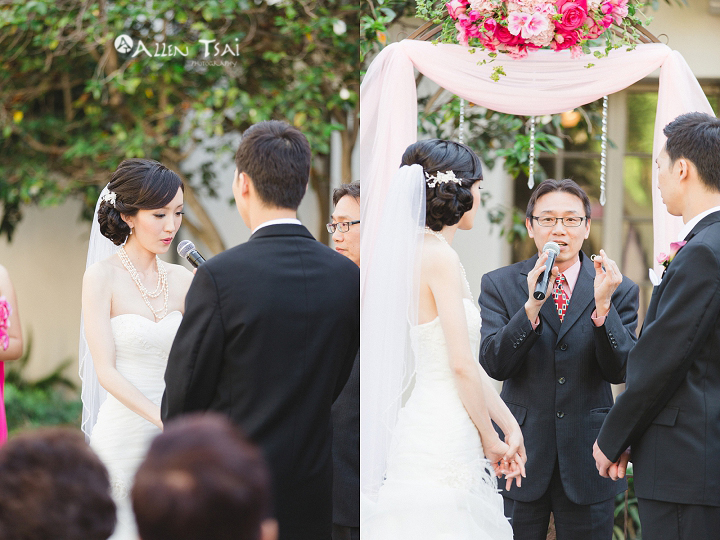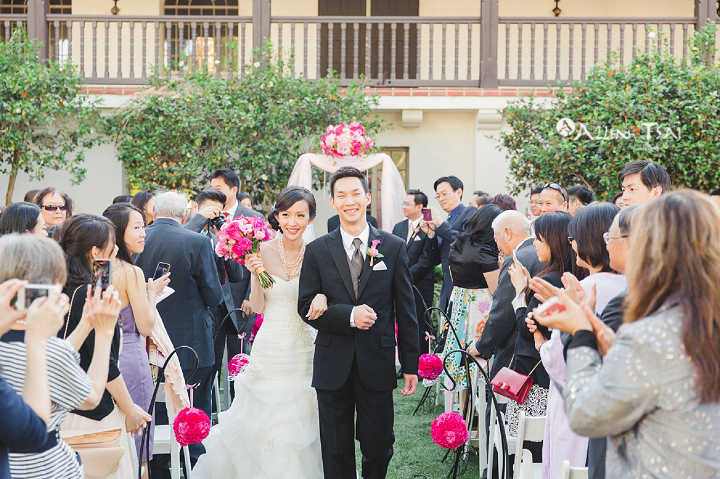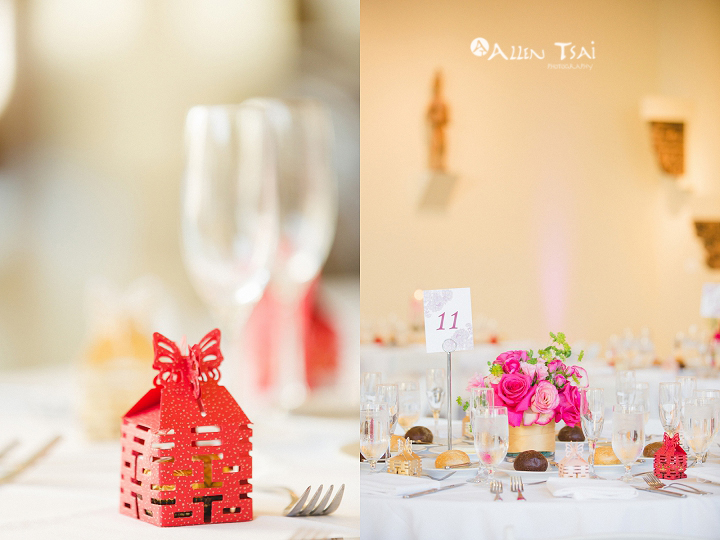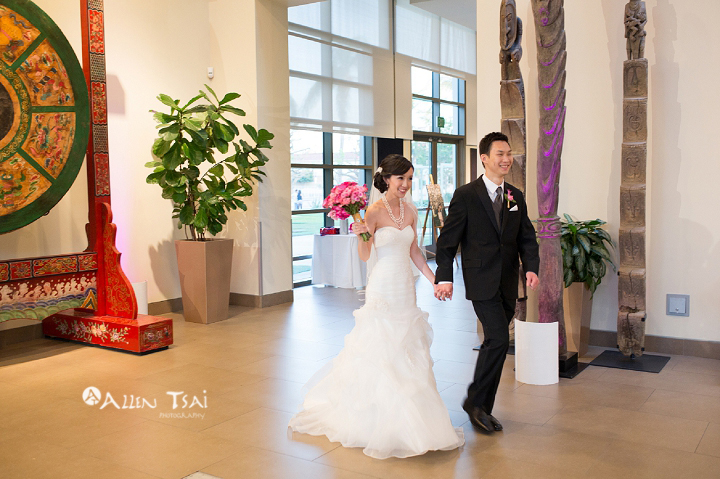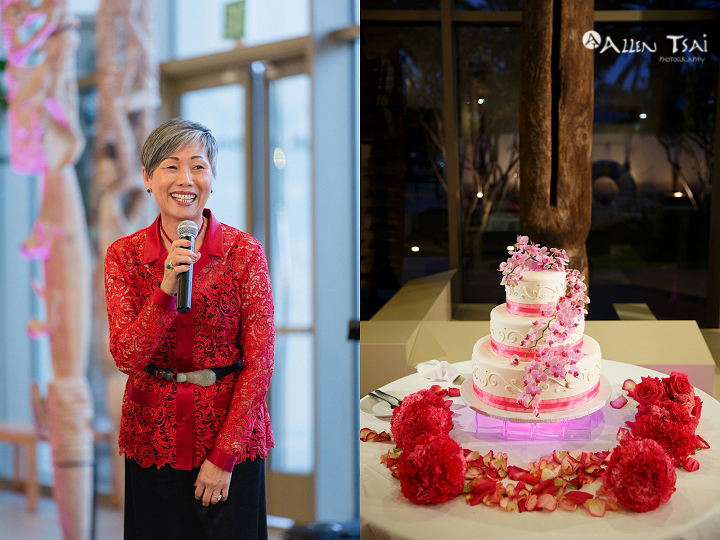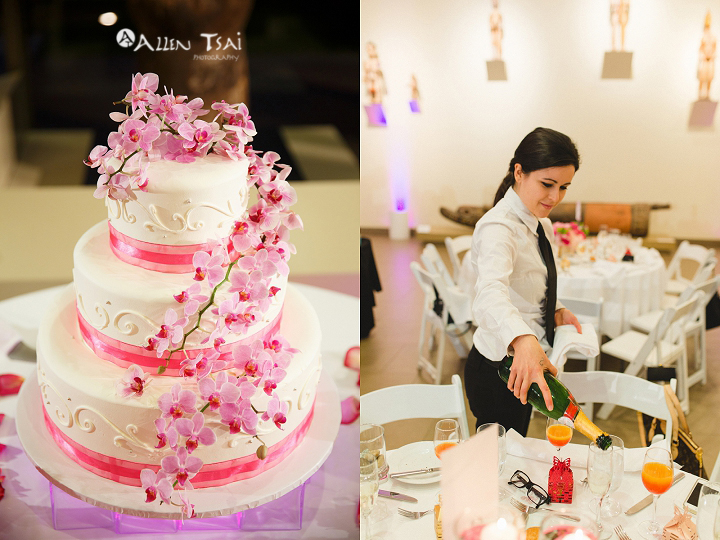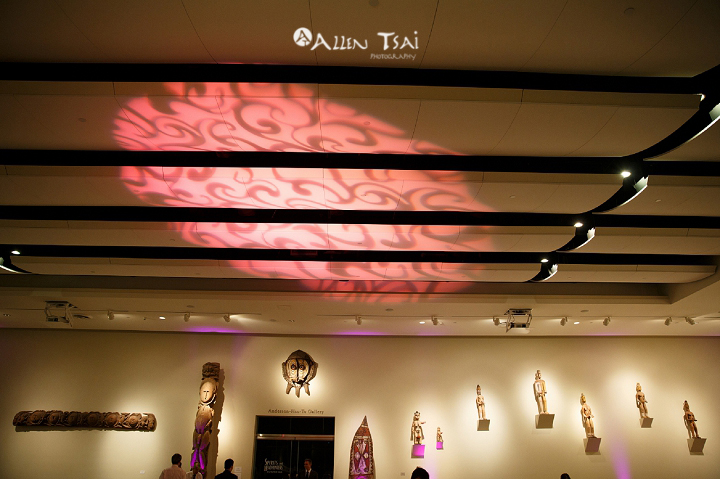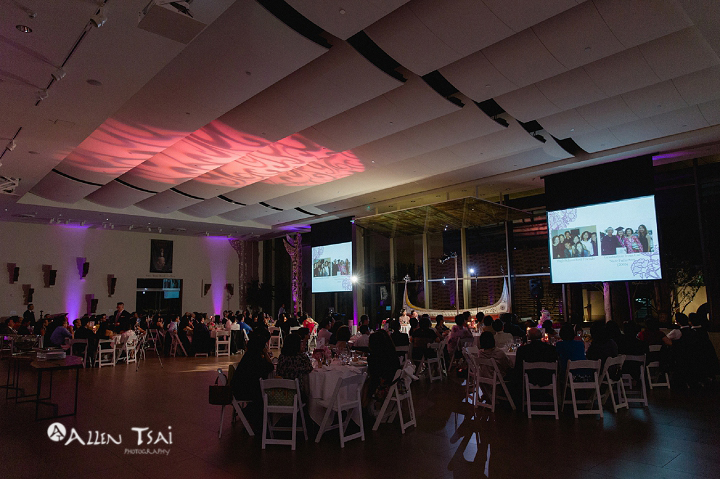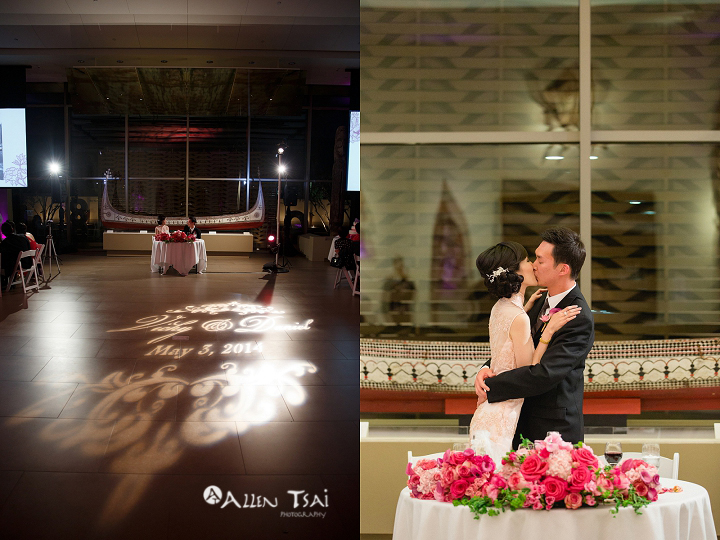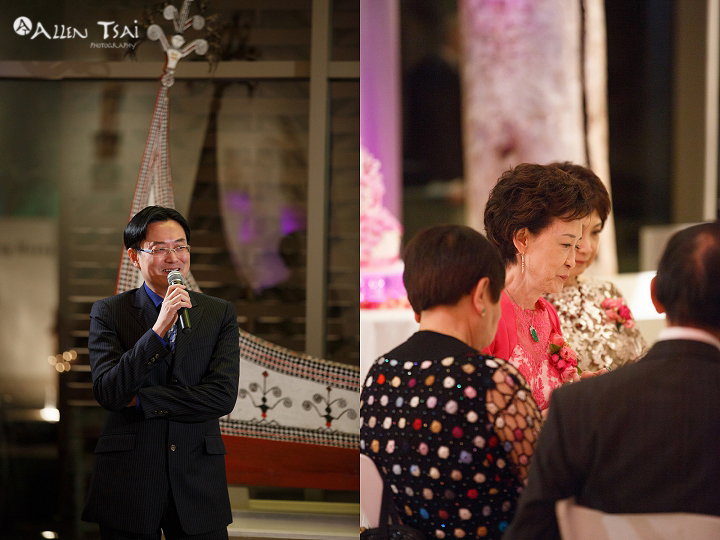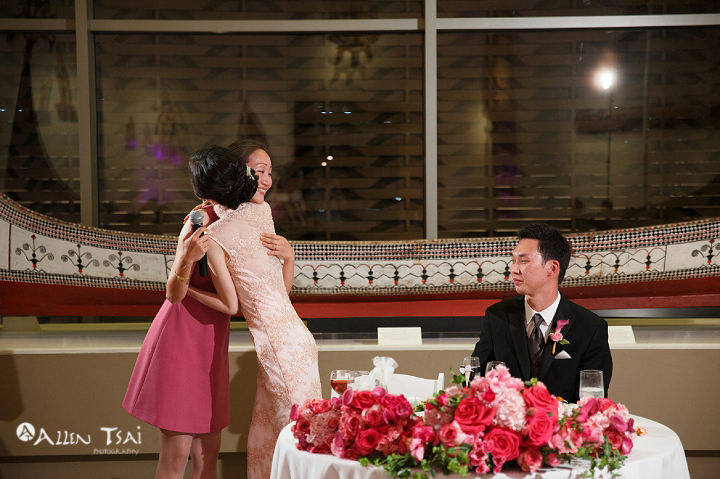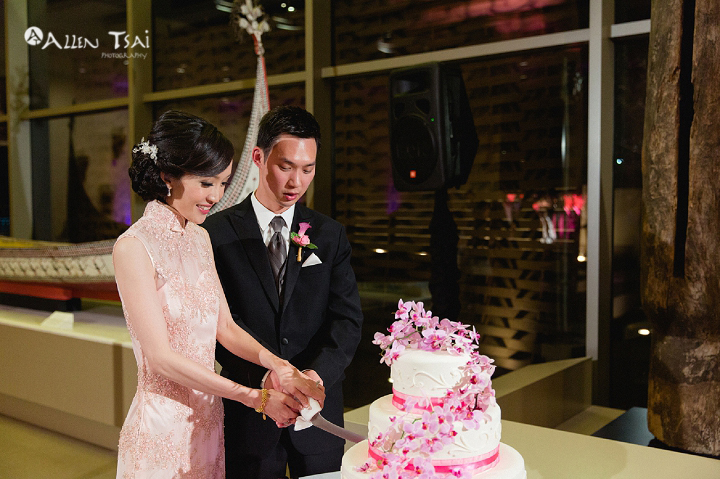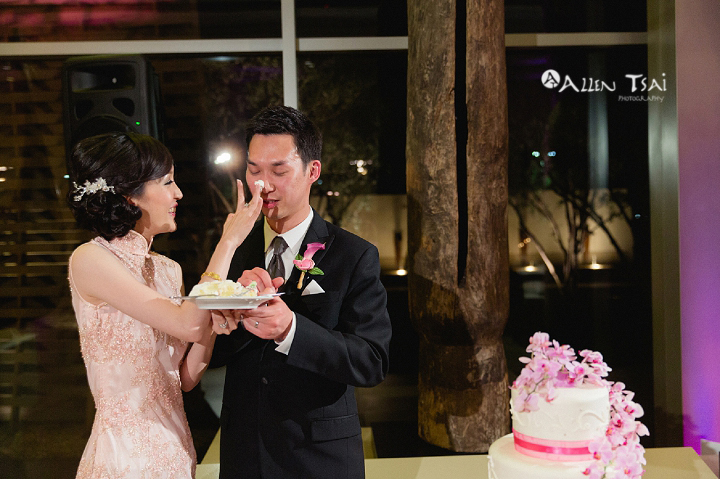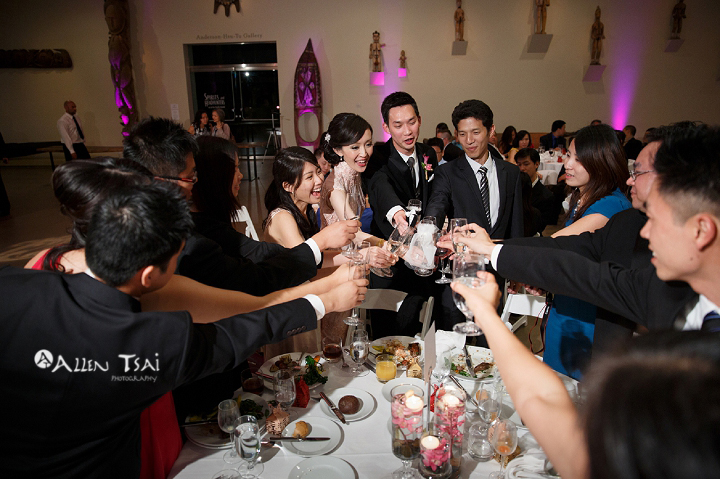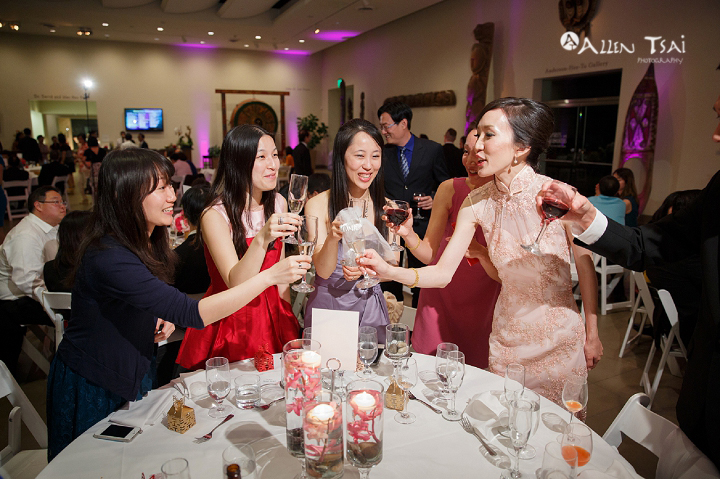 Venue:  Bowers Museum  ::  Wedding Dress:  Ella Rosa (from Taylor's Lace)  ::  Wedding Planner and Floral:  Dee's Petals  ::  Hair & Makeup:  EChou Makeup  ::  Cake:  Van's Bakery ::  DJ & Lighting:  Carcano DJ & Lighting
Hilton Sandestin Wedding | Destin Wedding Photographer | Vi+Amitesh | Florida Destination Wedding
I'll try not to overwhelm you with too many images from Vi and Amitesh's Florida destination wedding, but there's just a ridiculous amount of raw emotions and gorgeousness from their two day celebration!  Vi and Amitesh both love to travel and especially love beaches, what better location to get married at than the stunning Hilton Sandestin Resort in Destin, Florida?  I was definitely in love with the pure white sand and crystal clear aqua water and knew we were going to create some magic!  What makes their wedding even more special was they had a fusion wedding with two ceremonies including the Laos ceremony and Hindu ceremony, which is something you rarely, if ever get to see.  Vi tearing up when Amitesh entered the room with gifts was one of my favorite moments of the Mehndi.  We started Saturday morning with the traditional Laos ceremony.  The colors and intricate details in the clothing and jewelry are beyond amazing.  Vi has such a mesmerizing smile and I love how she's always in the moment and enjoying the wedding!  K.I. Weddings and Prashe Decor certainly blew my mind away with the mandap setup on the beach for the afternoon Hindu beach ceremony.  The color palette of red, orange, and yellow mandap matched perfectly with the ocean backdrop.  The baraat starting from the wooden decks definitely caught everyone's attention at the Hilton.  There was tons of laughter, tears, and then sweet moments during the Hindu beach ceremony.  Knowing how much Vi and Amitesh have been through to get to this day, I even teared up going through their wedding images, so be prepared.  K.I. Weddings and Prashe Decor just continued to surprise us with the beautiful reception decor including blue uplighting, gold chivari chairs and table linen with a blend of silver and turquoise touches, a white dance floor,  and a stunning candlelight backdrop for the sweetheart table.  "We love Amitesh" flash mob was definitely a pleasant surprise.  DJ Prashant from Next Level Entertainment has got to be one of the most talented mixers I've ever seen, and he kept the party going on forever!  I ended this blog post with an image from Vi and Amitesh's misty morning day after session so stay tuned for it!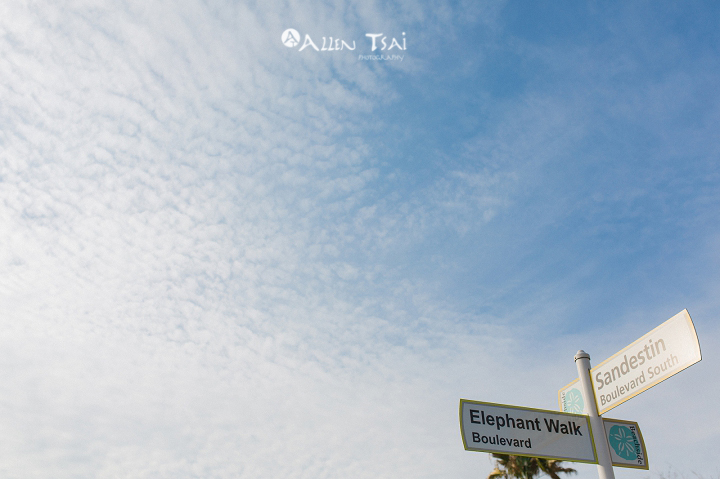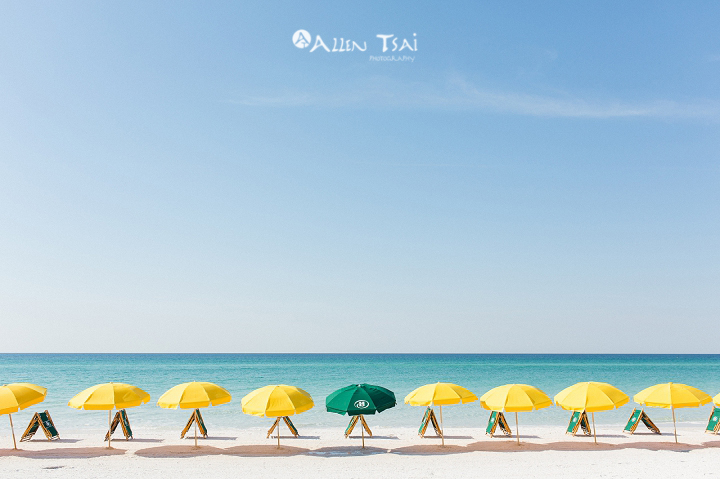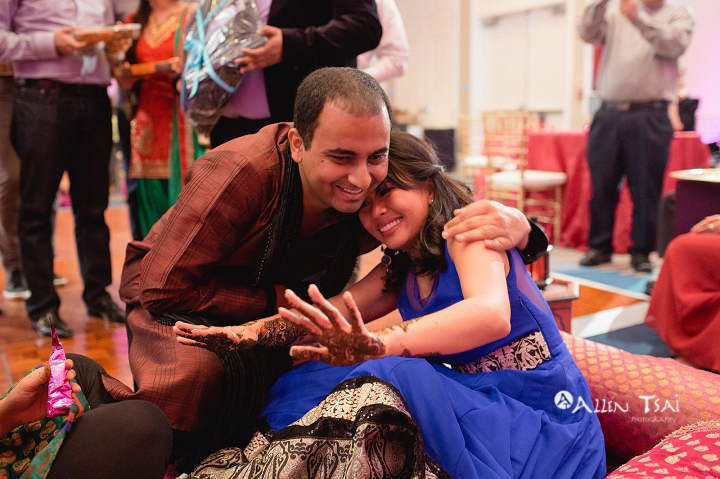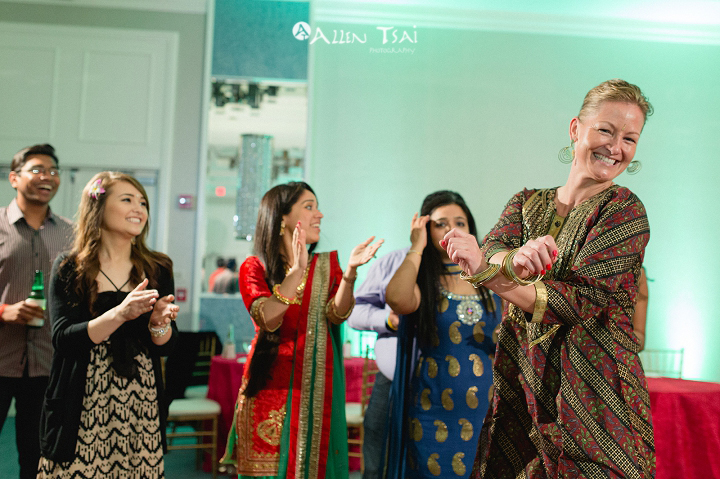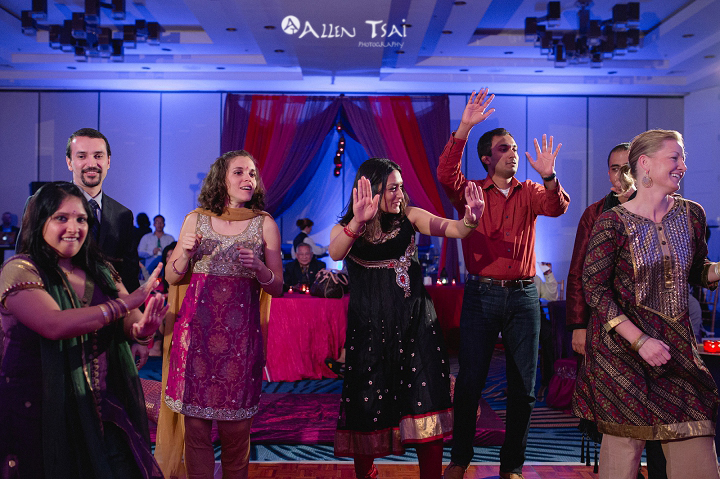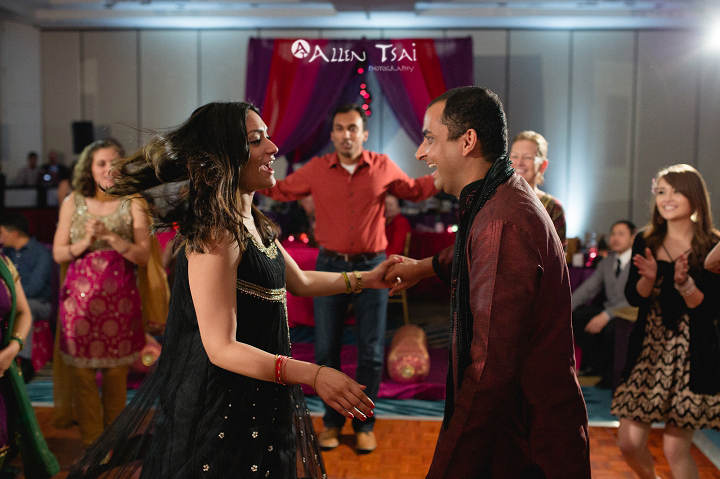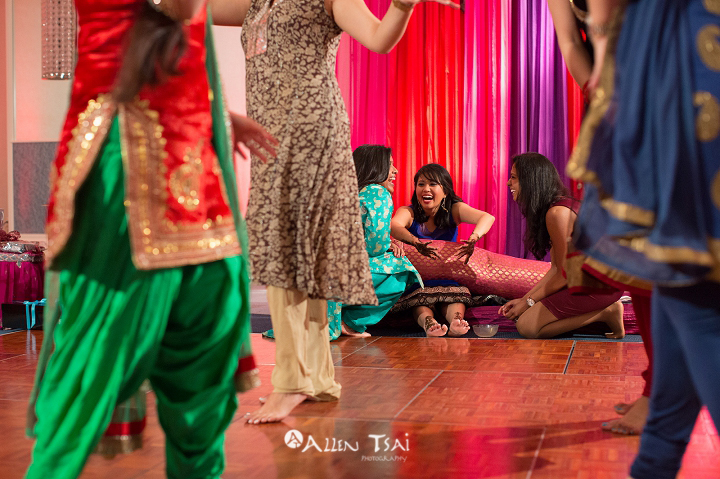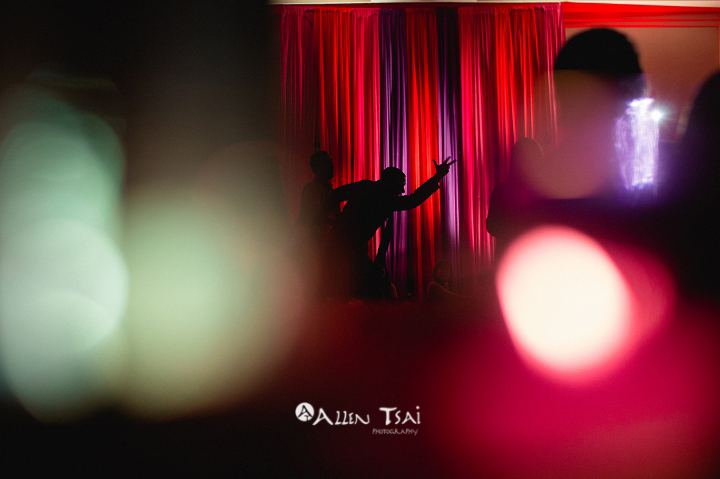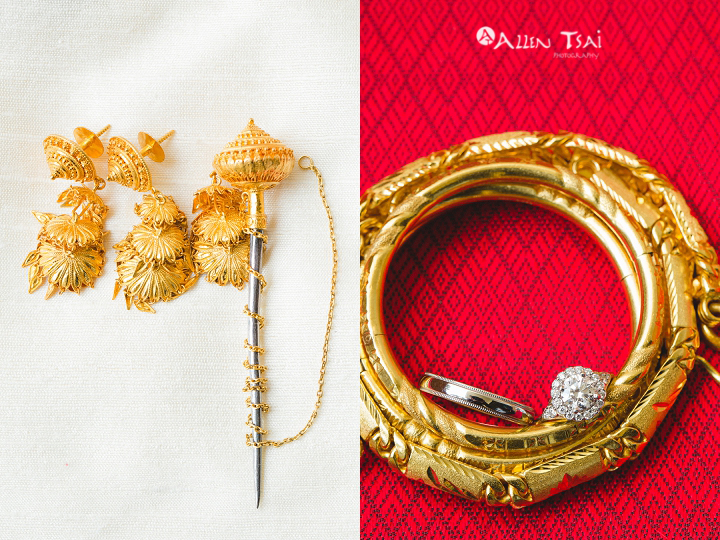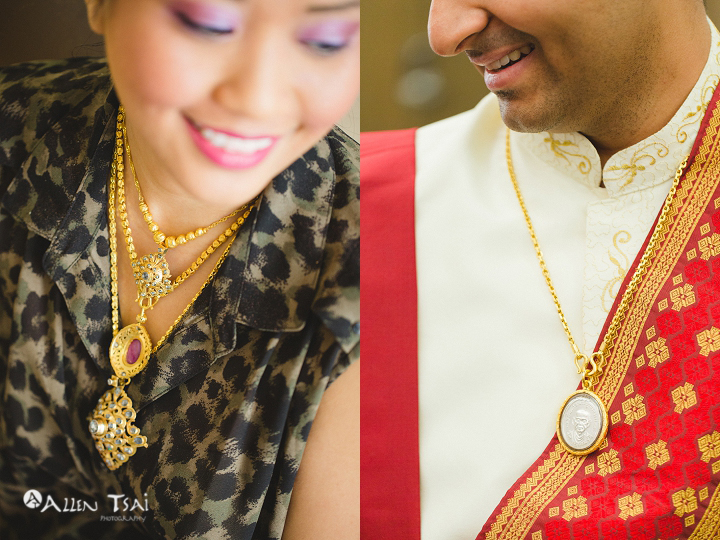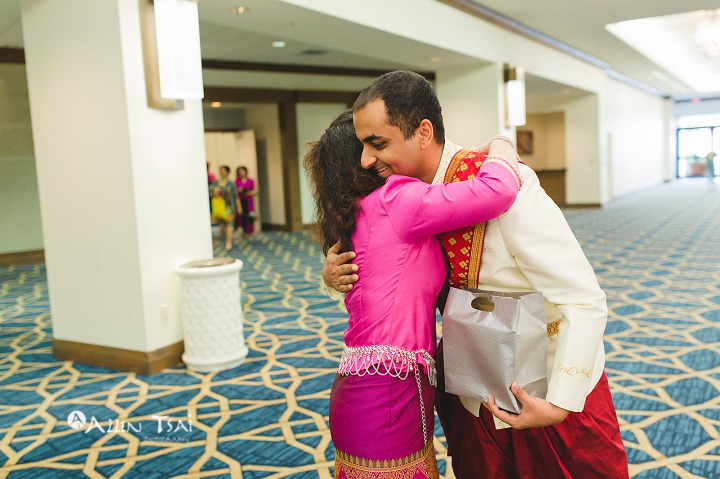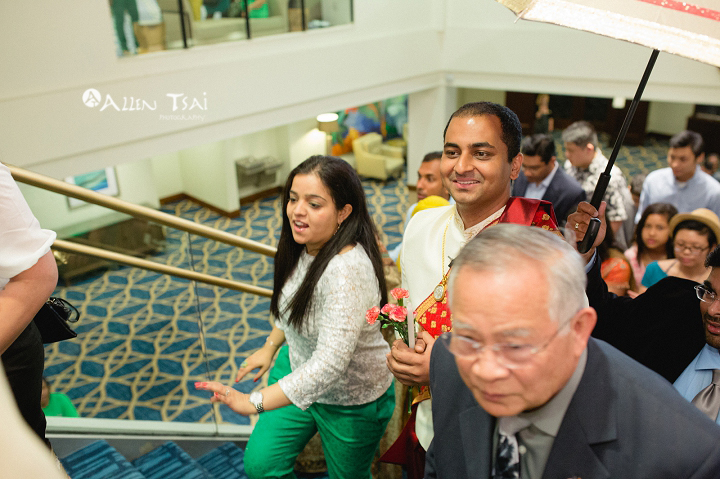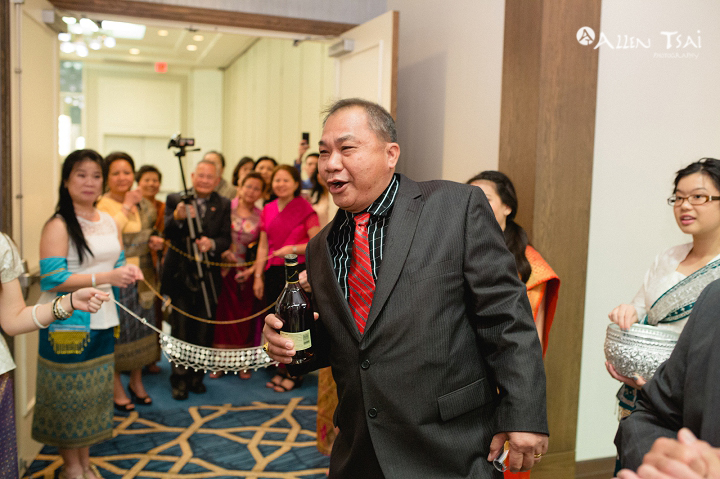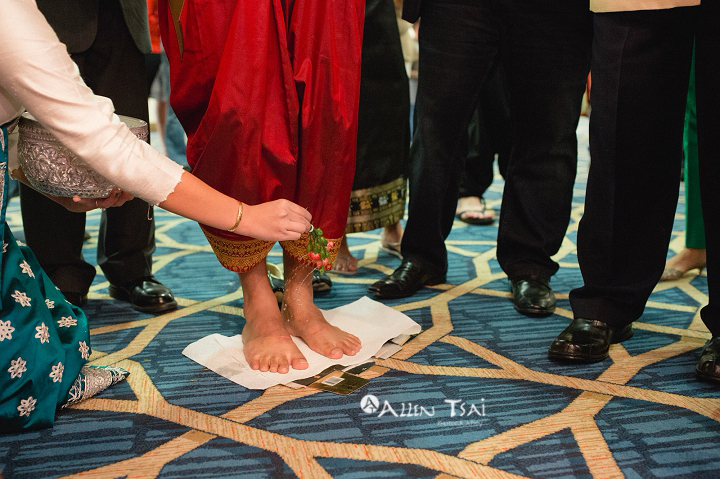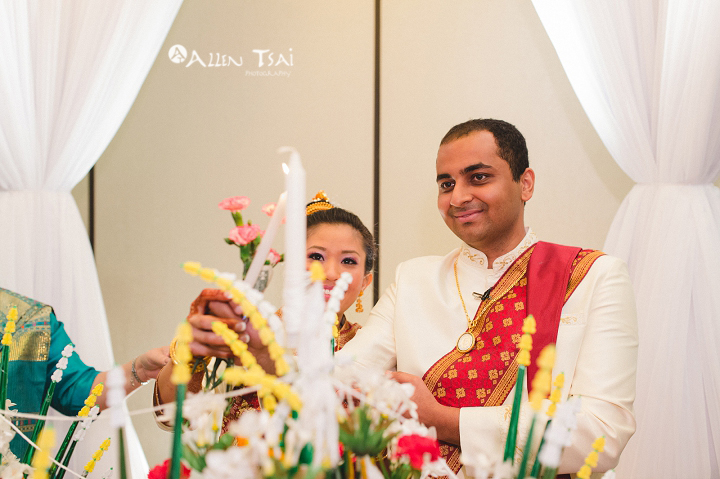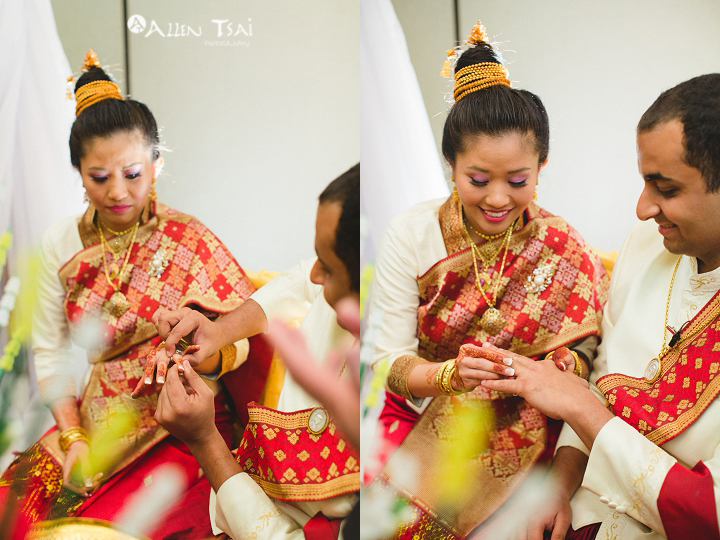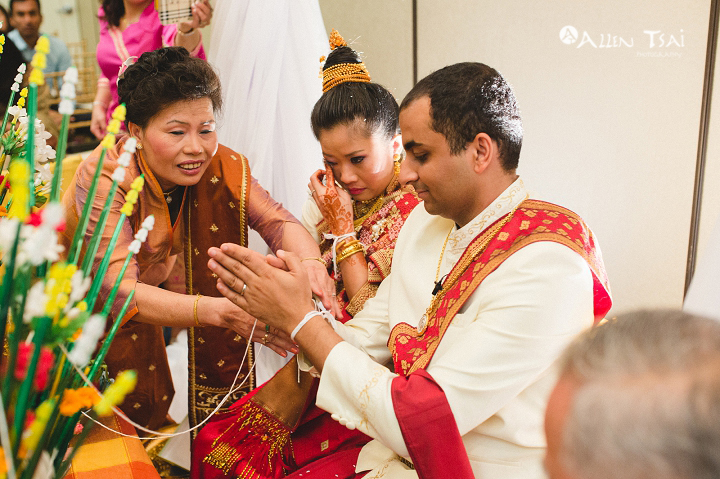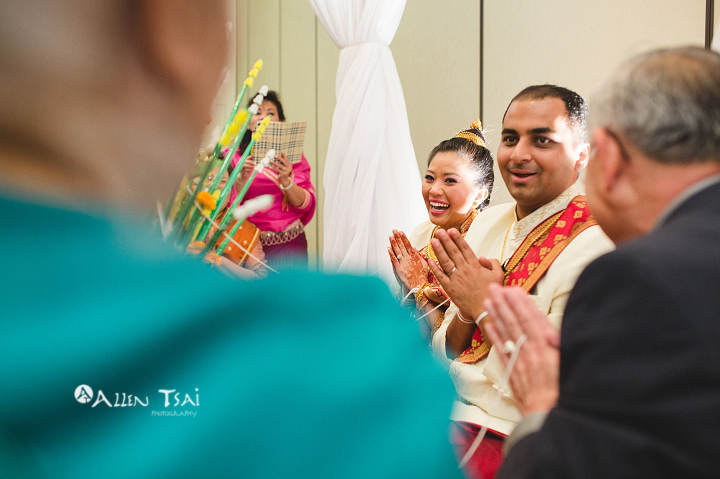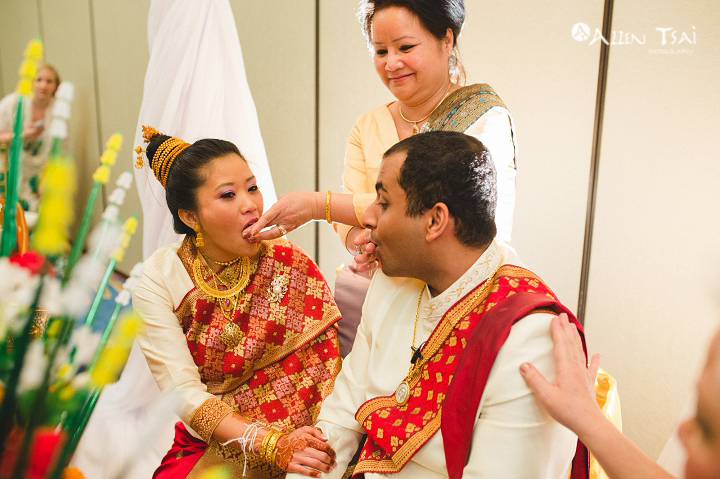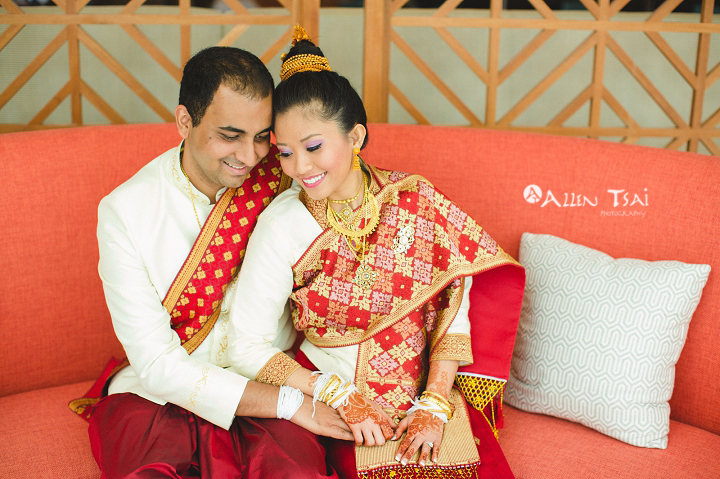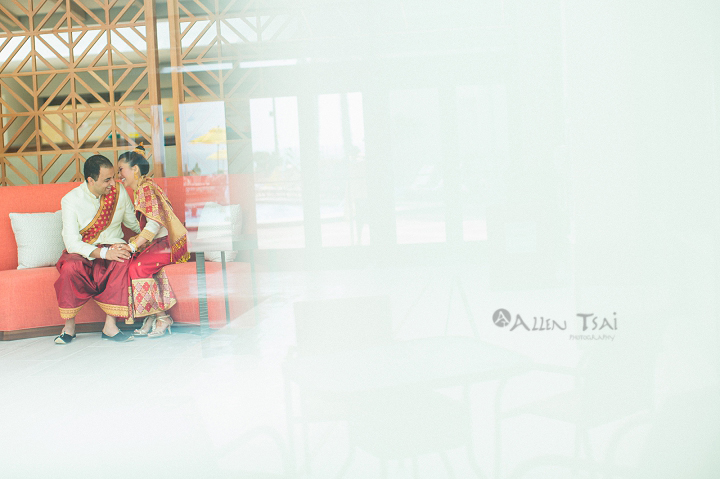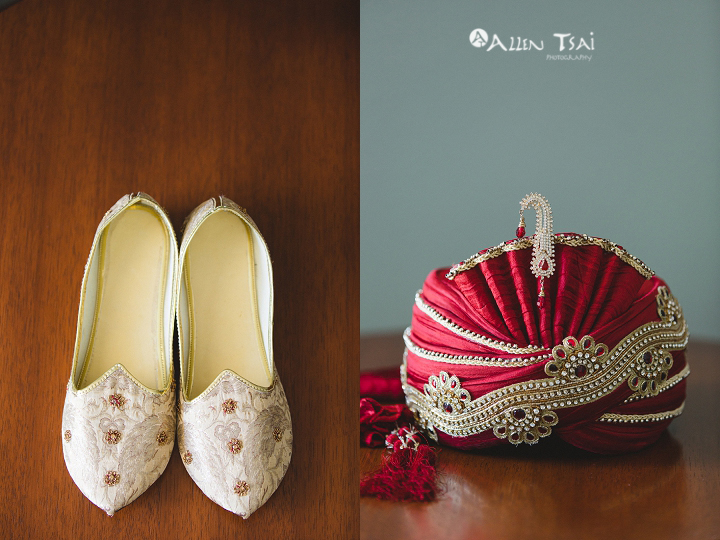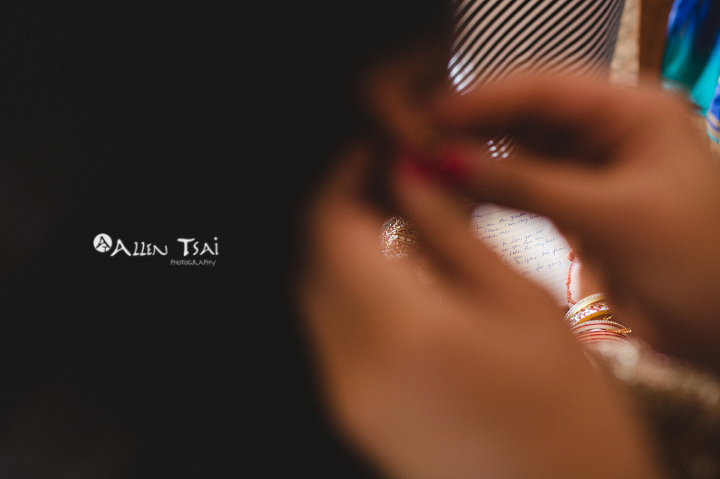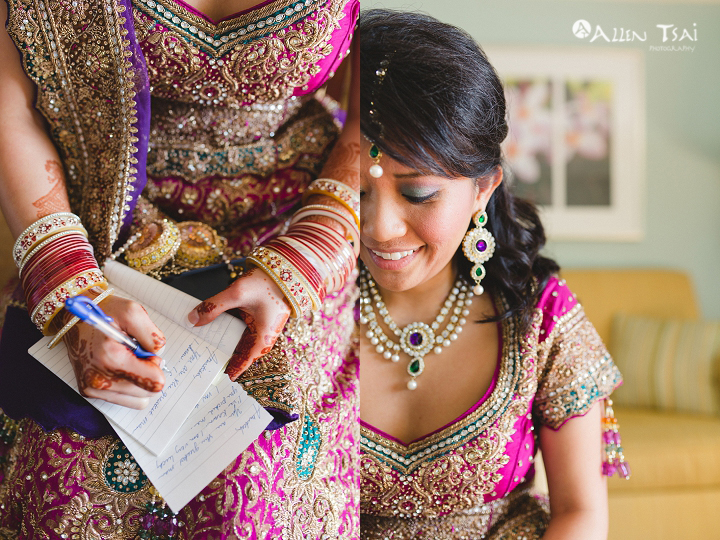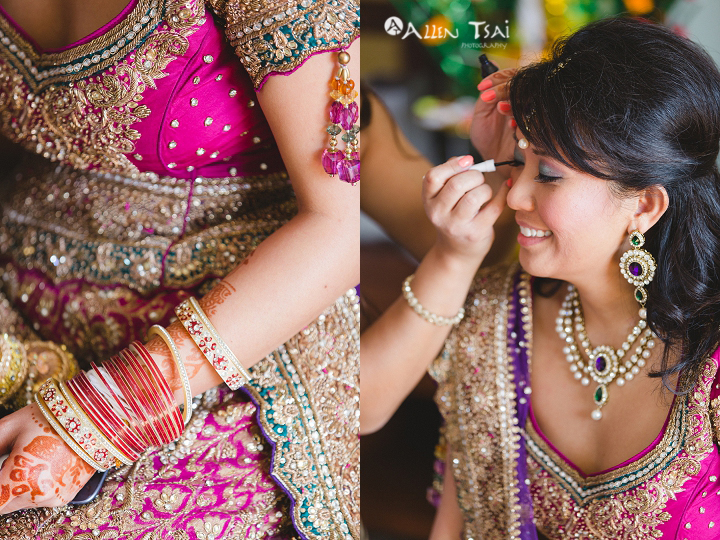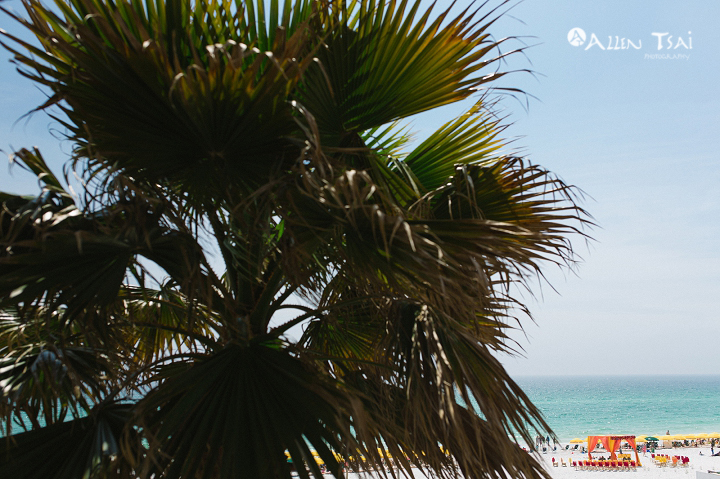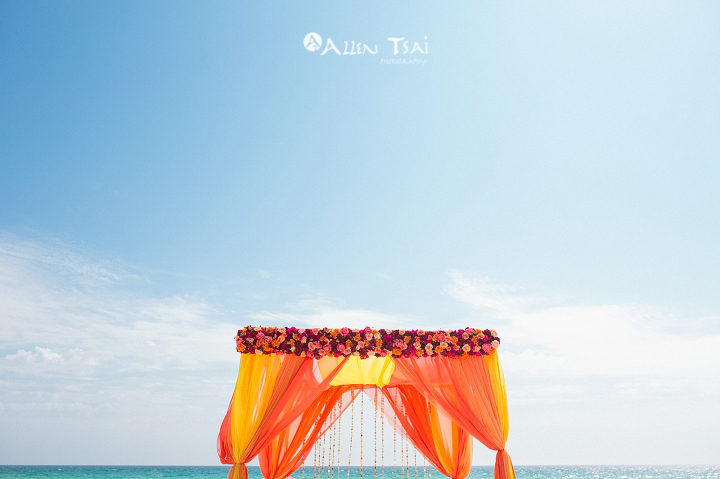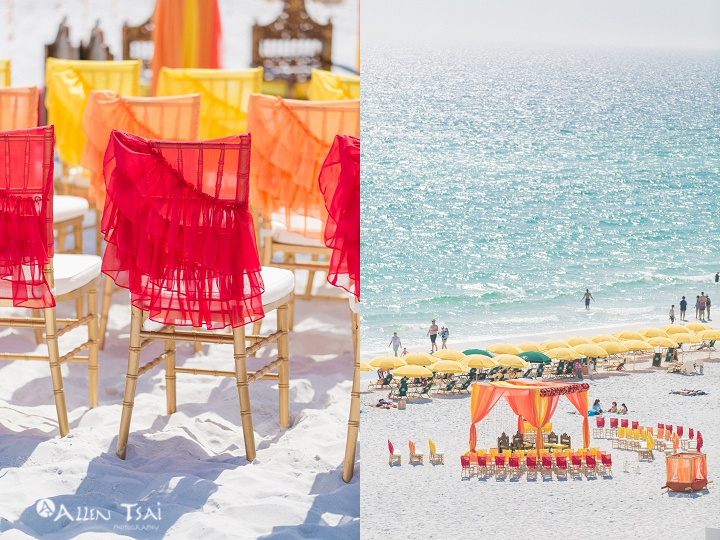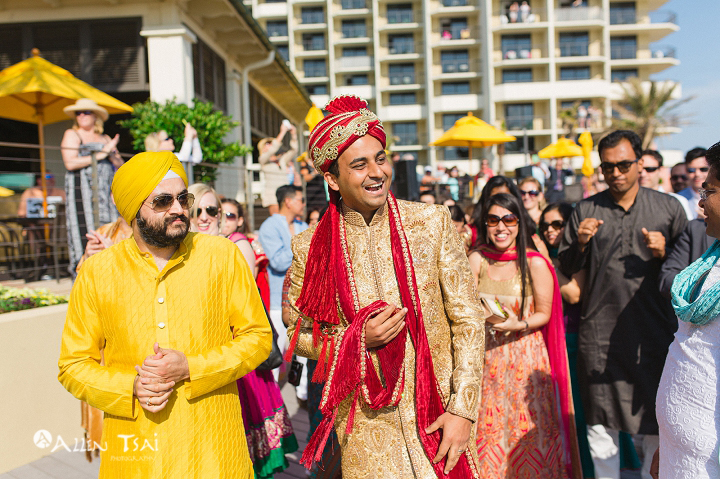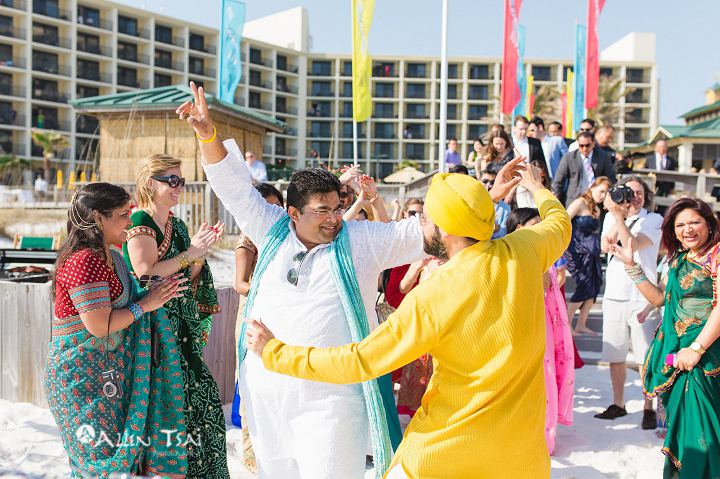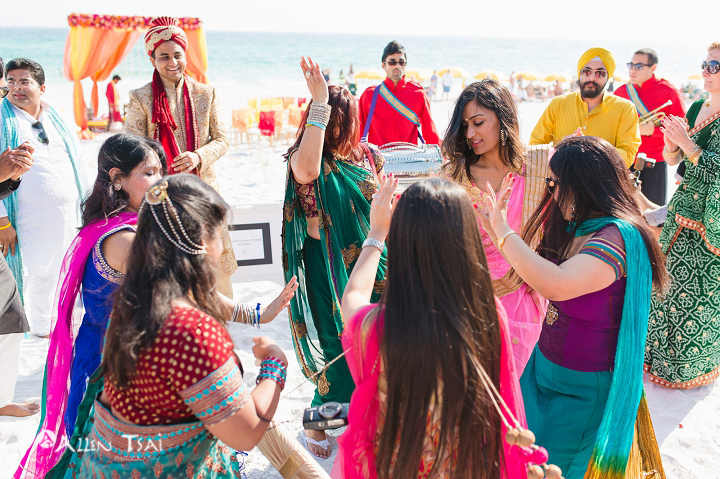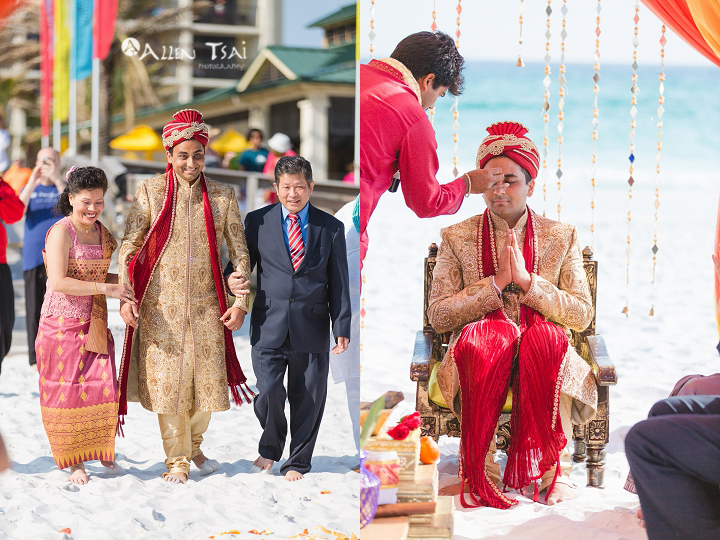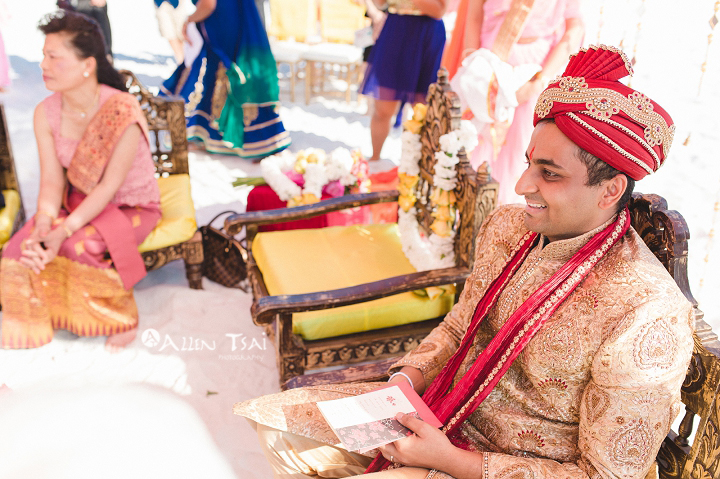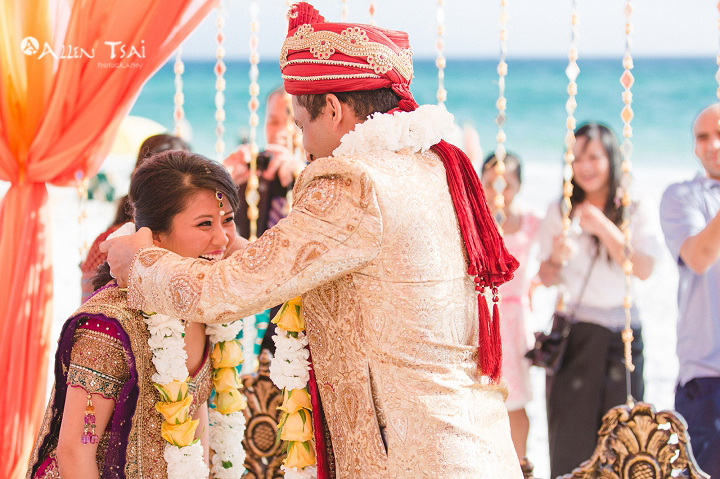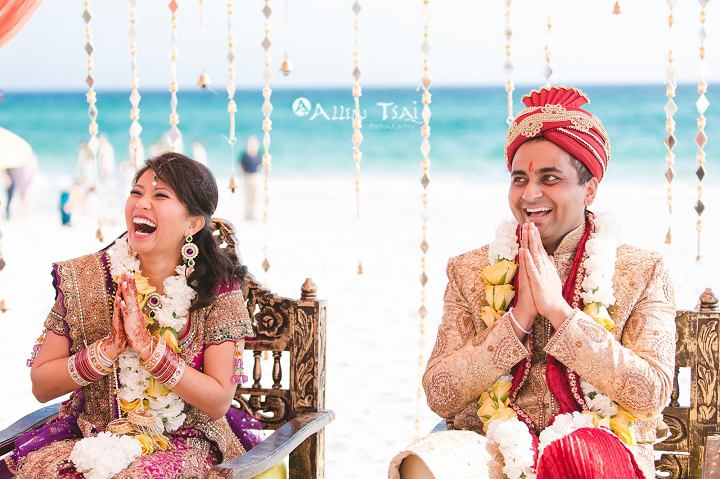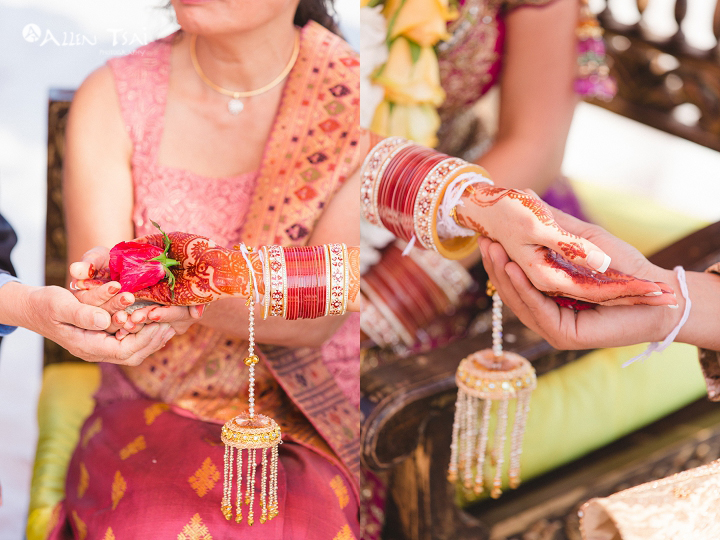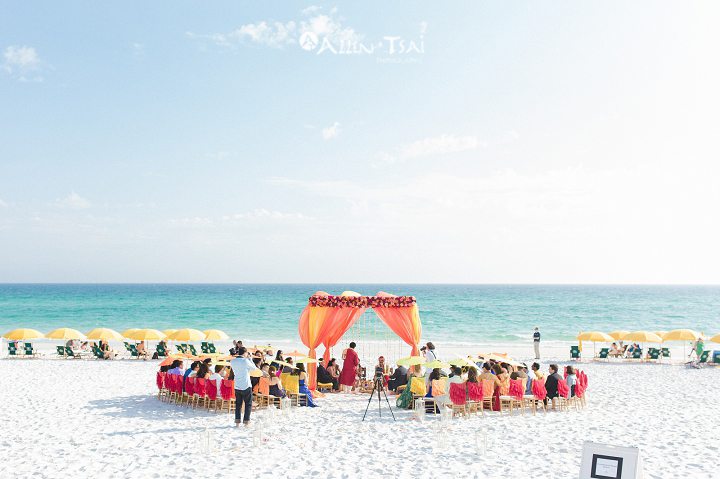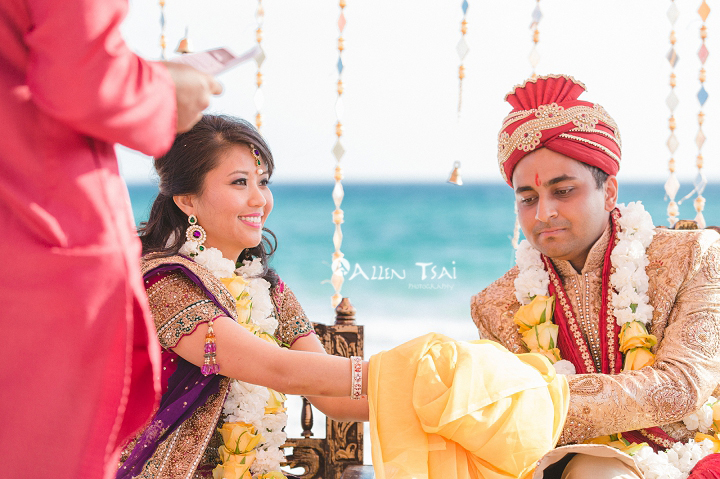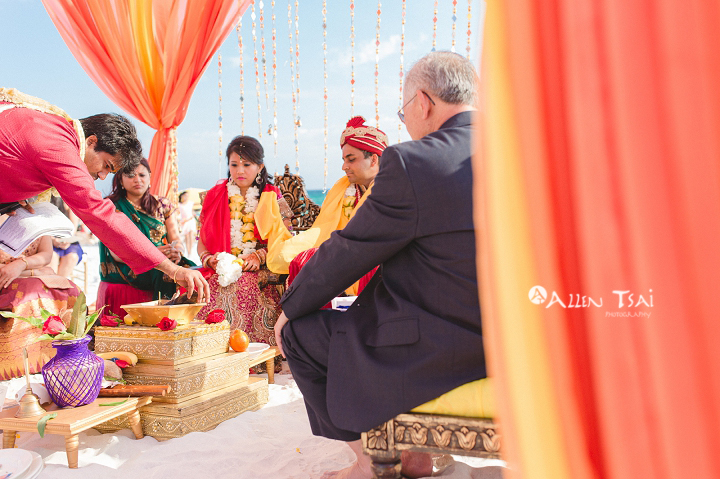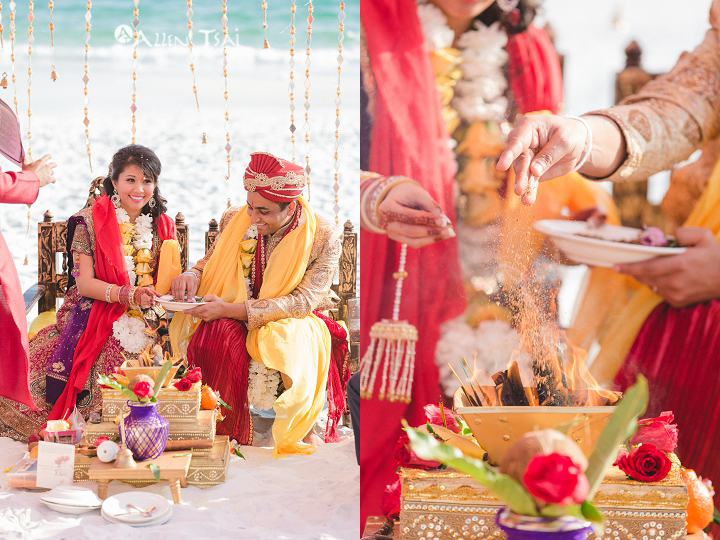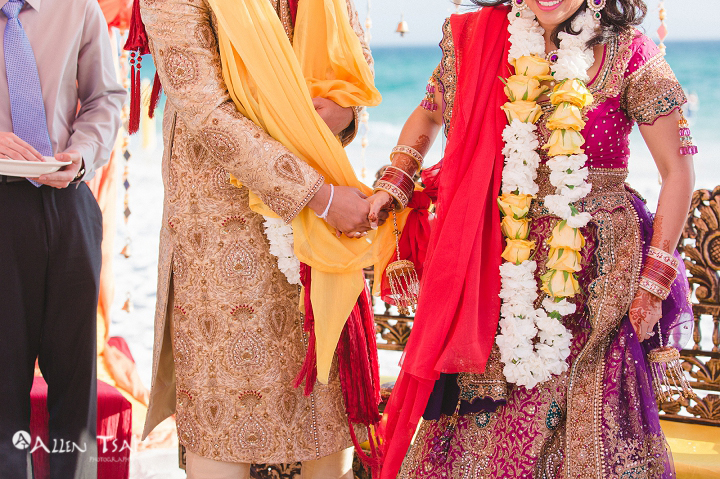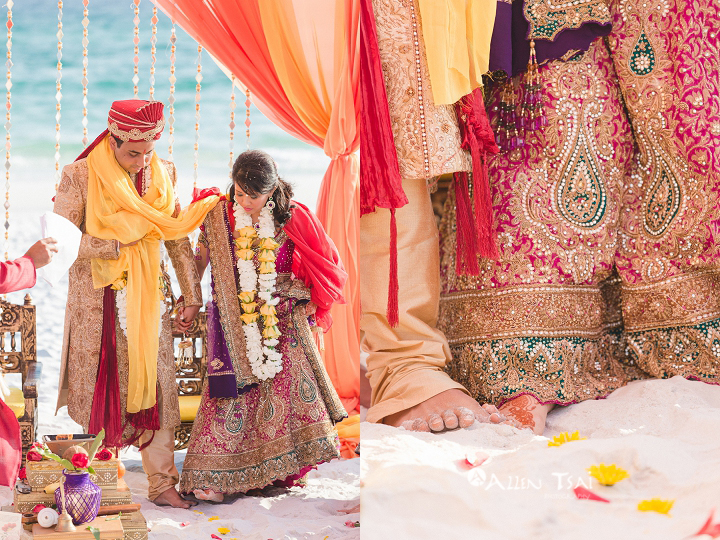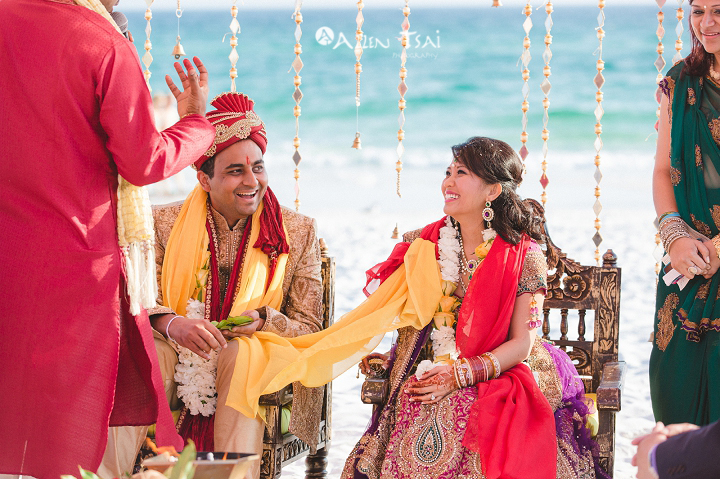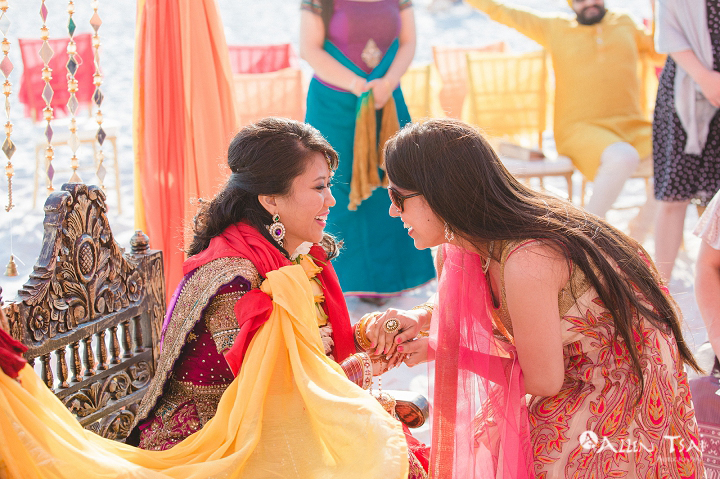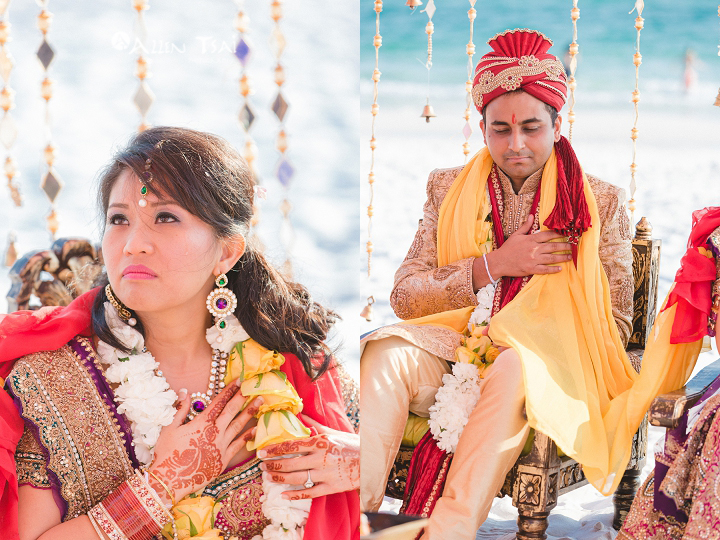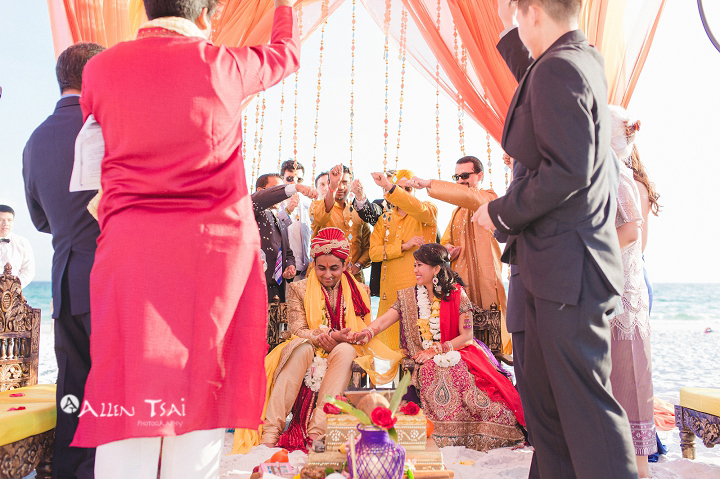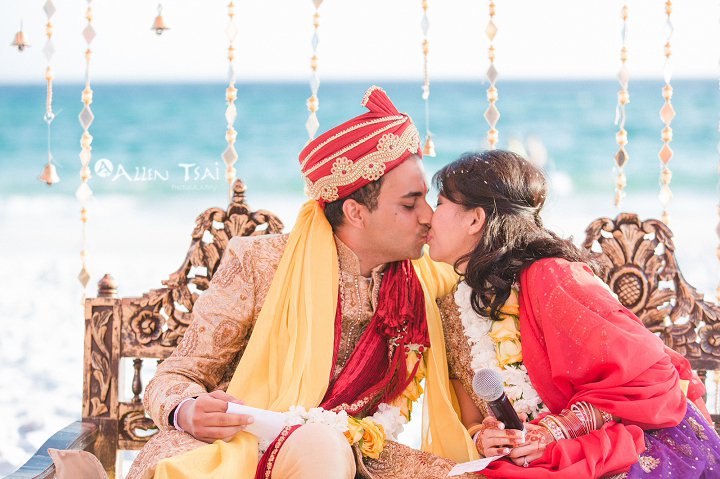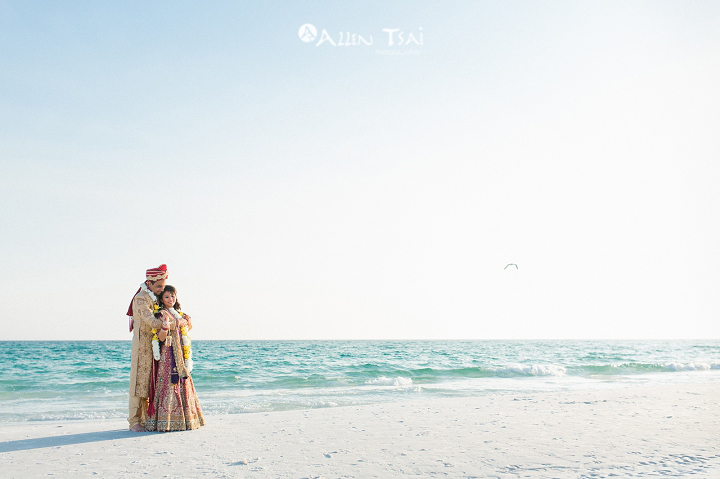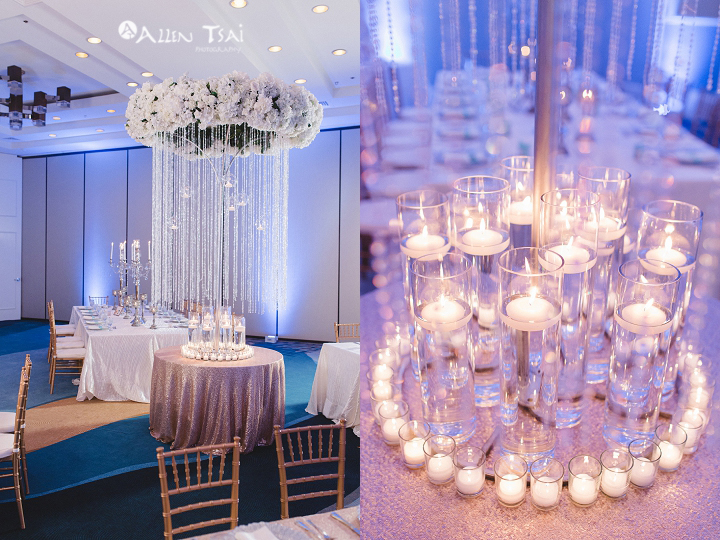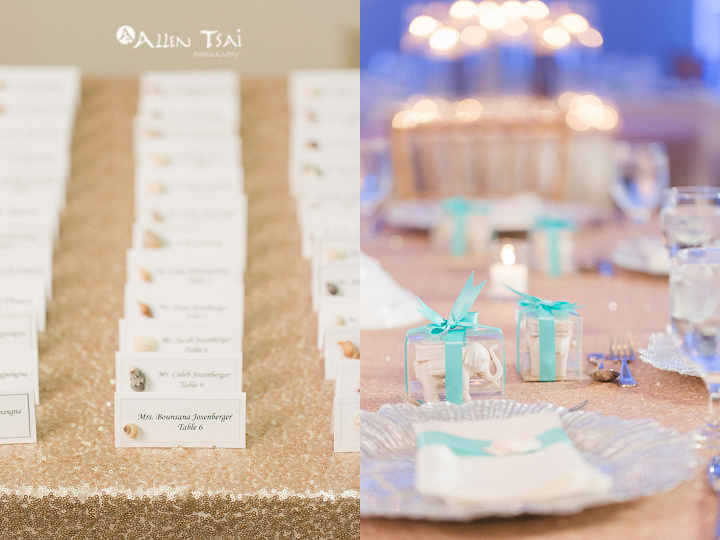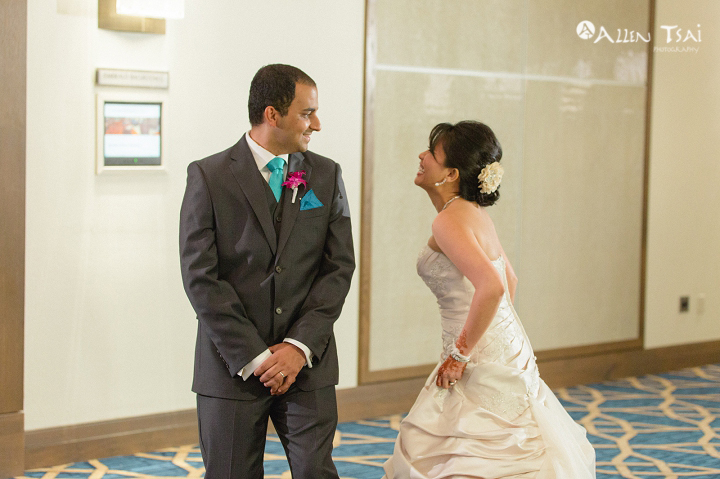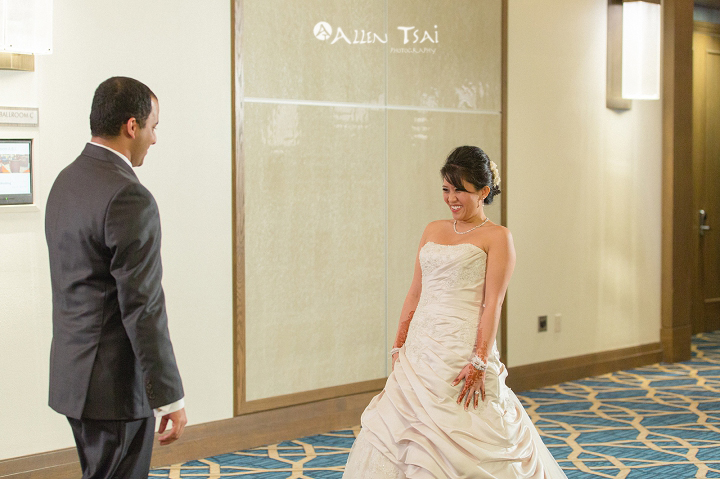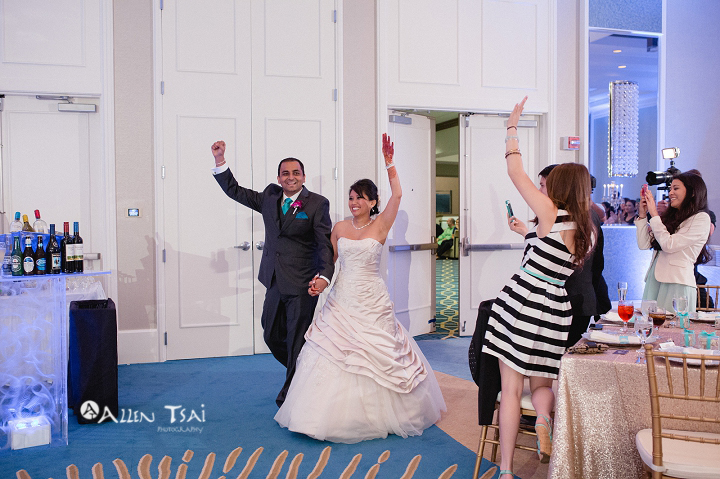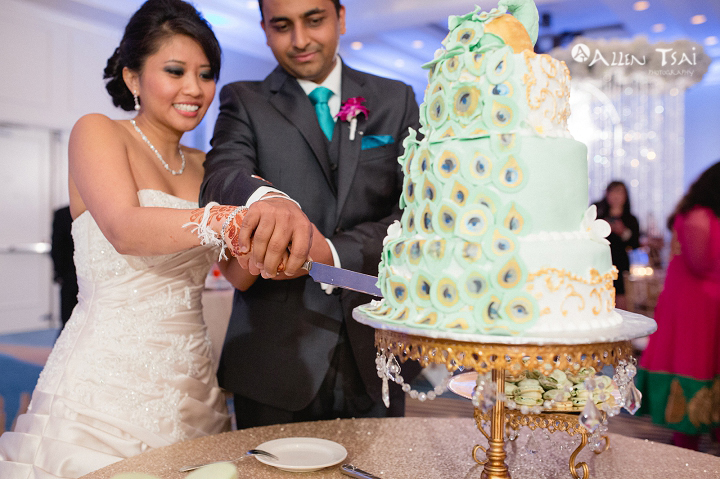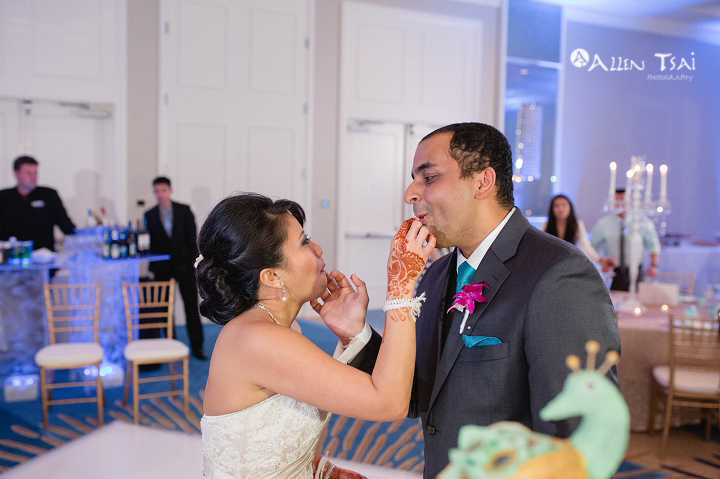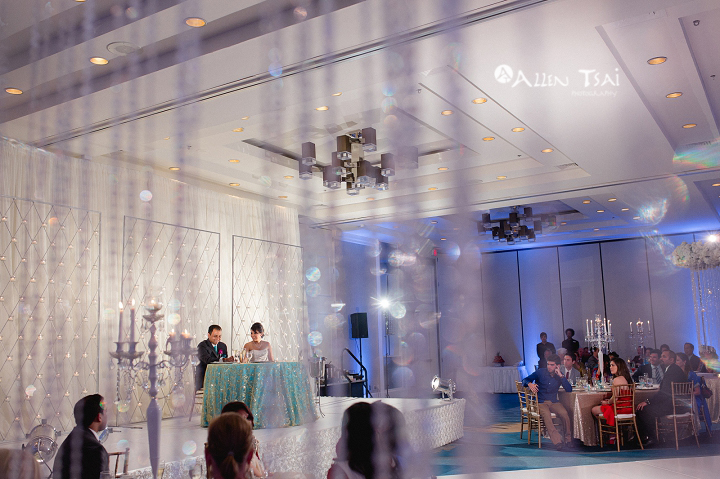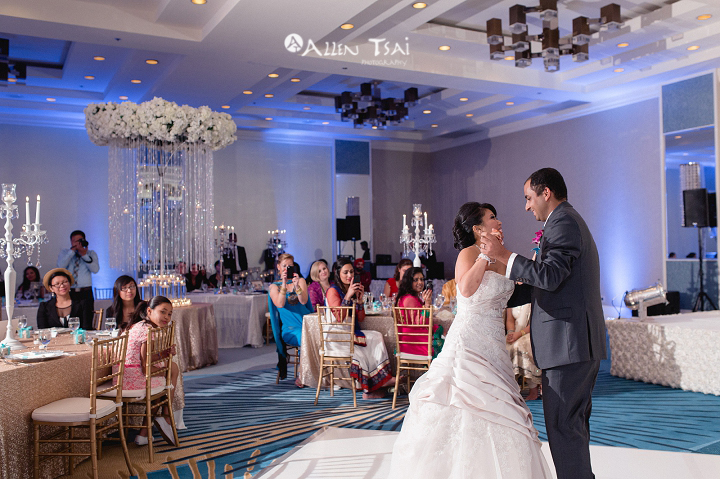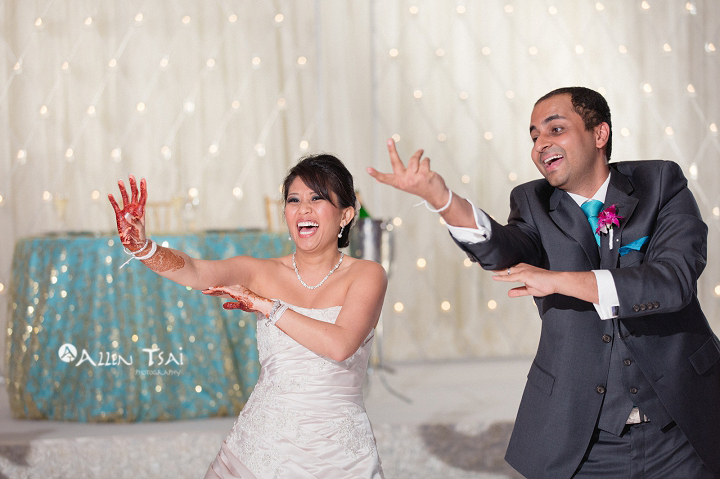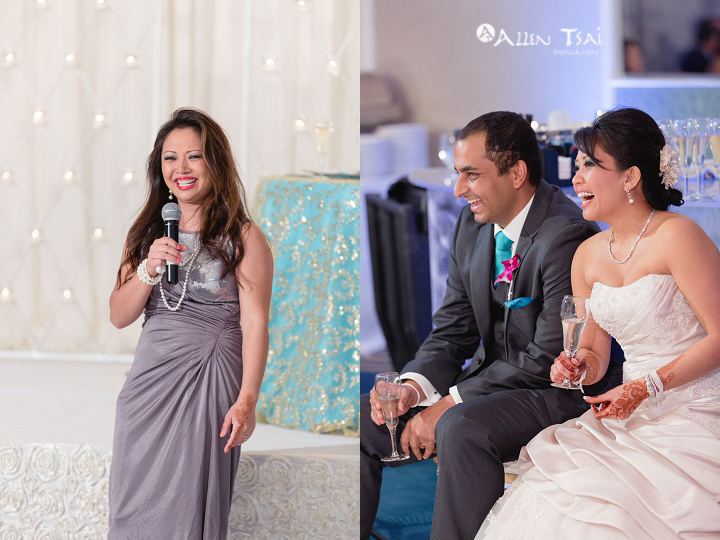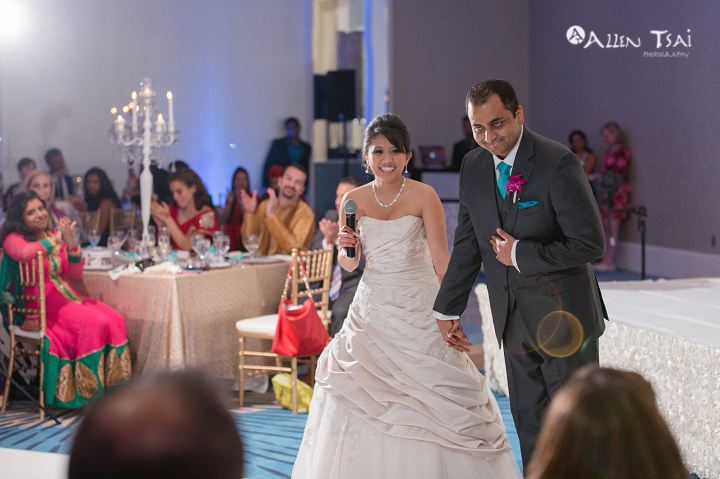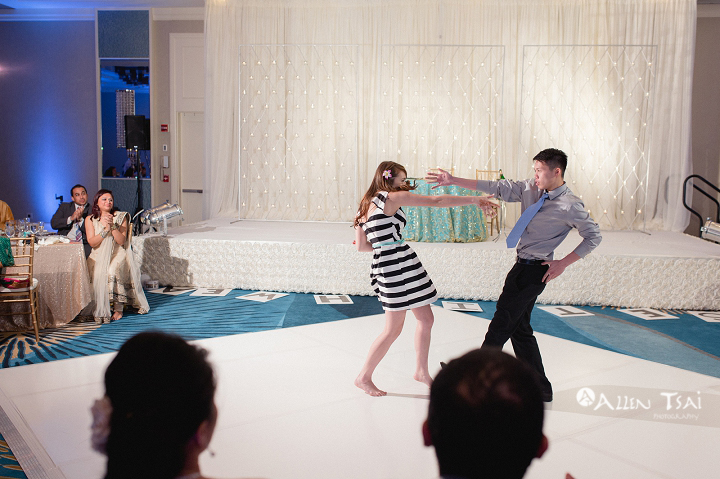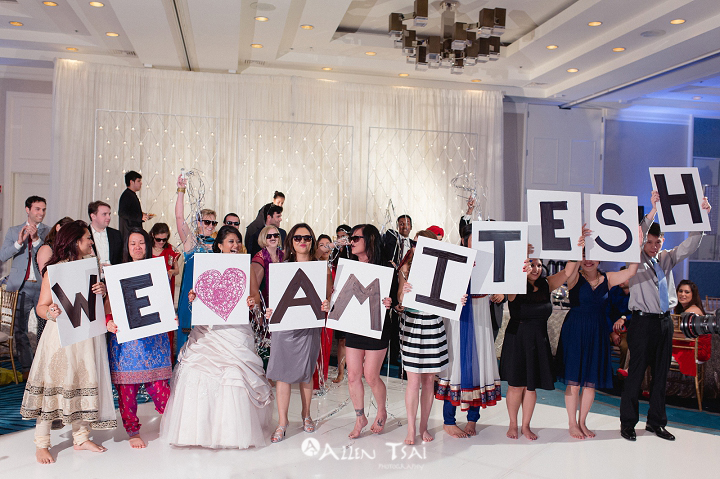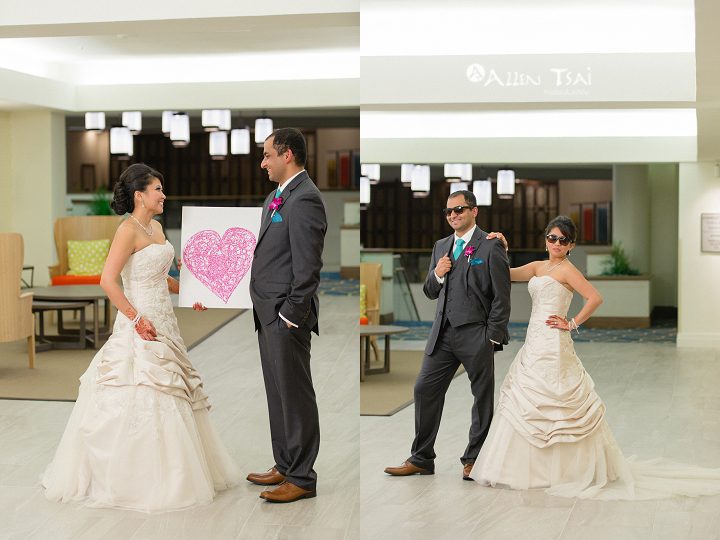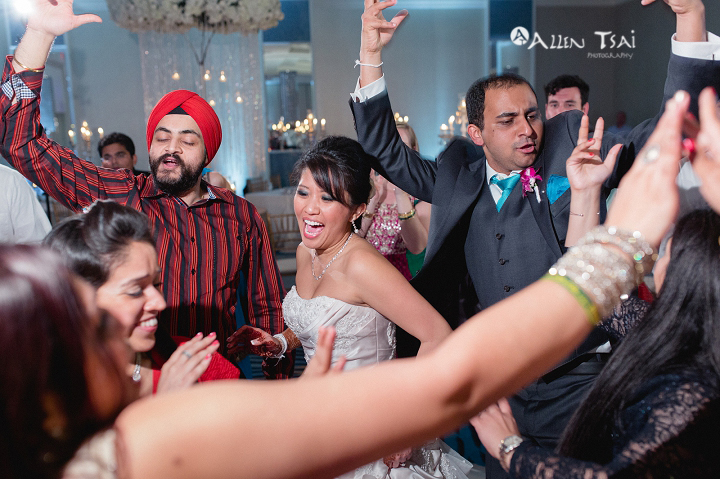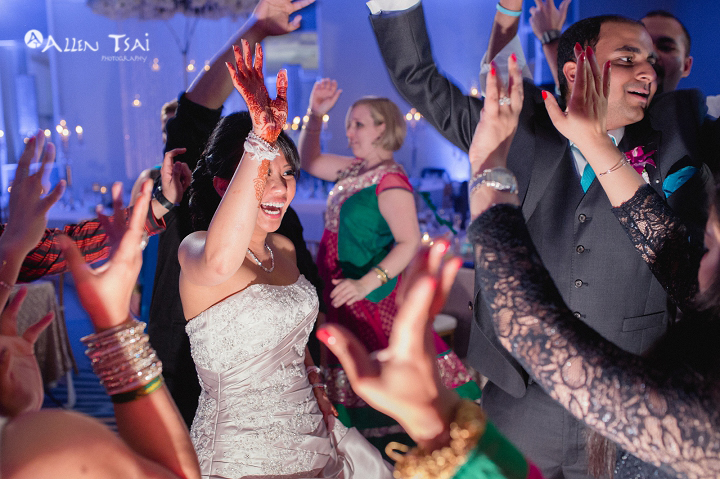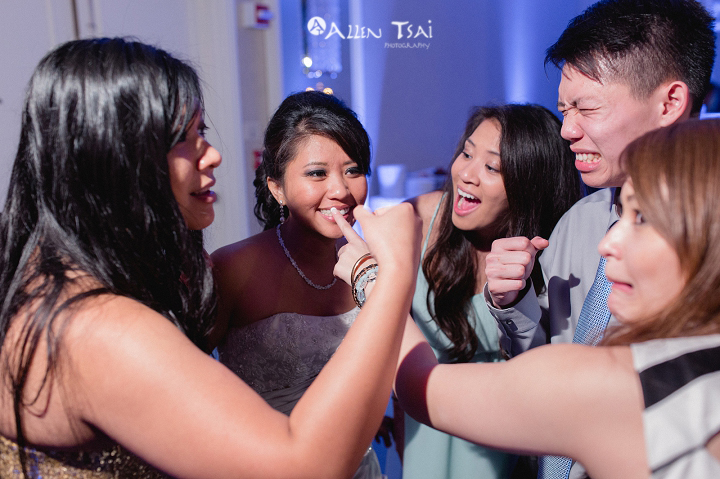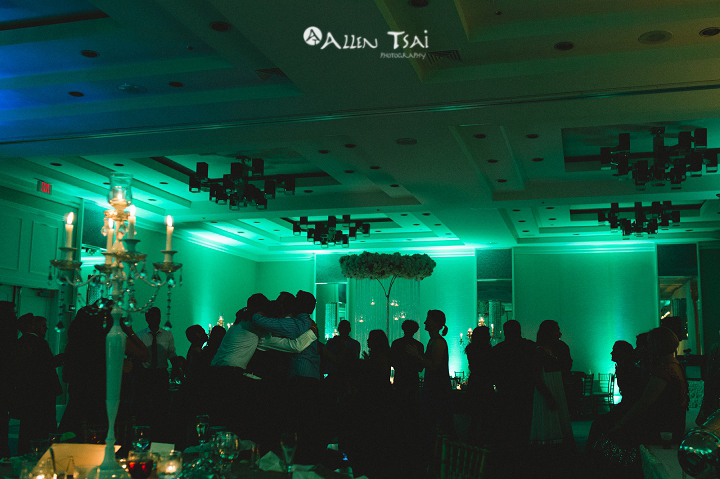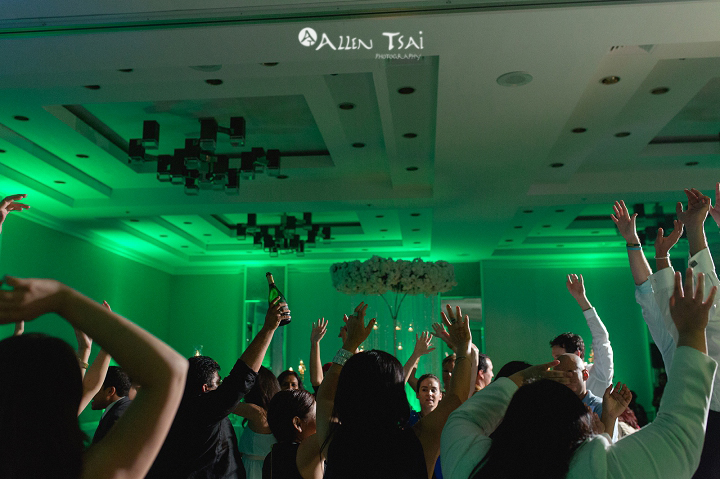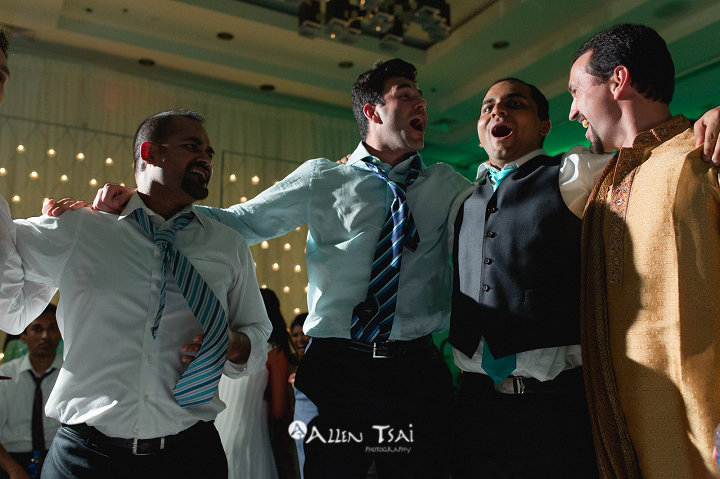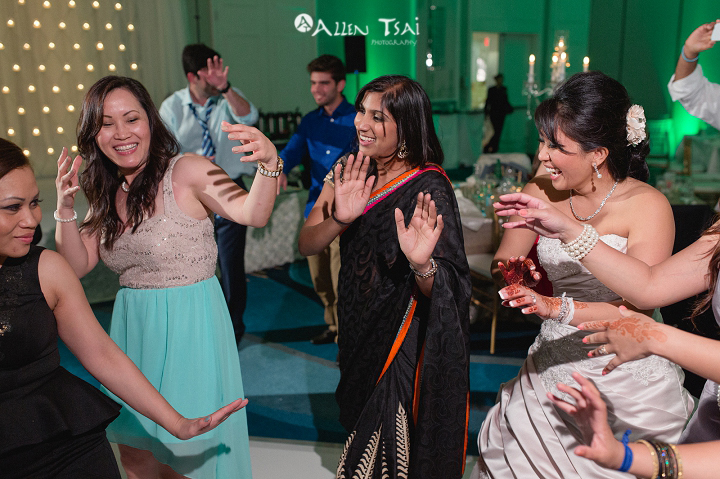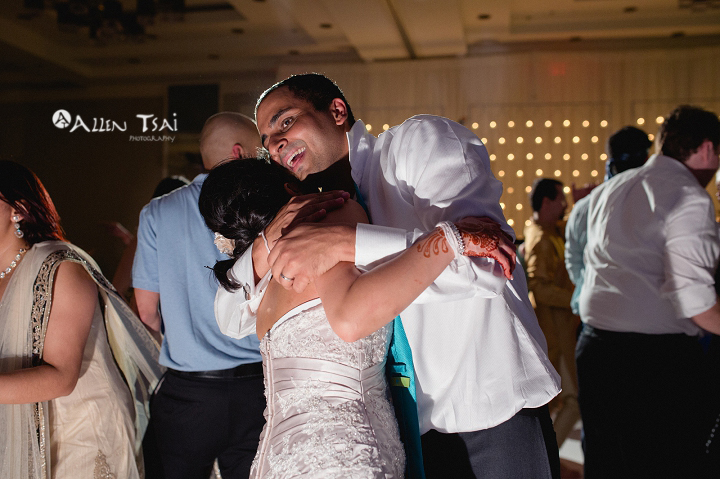 Wedding Planner: K.I. Weddings
Venue:  Hilton Sandestin Beach Golf  Resort & Spa 
Decor: Prashe Decor
Floral: Florals By The Sea
Cinematographer:  AMP Houston
Cake: Nouveau Catering
Band: Bollywood Strings
Chapel at Ana Villa Wedding | Roanne+Matt | Dallas Wedding Photographer
It was a beautiful day for Roanne and Matt's intimate wedding at the Chapel at Ana Villa in the Colony, TX!  There were lots of great moments throughout the day, but my favorites were their first look, the improvising officiant, and of course mom's touching toast.  We also had quite a good laugh when the ceremony chapel doors opened only to find that Roanne's brother was holding the bouquet.  It quite breathtaking watching Roanne come down the grand staircase!  This time we got to photograph the reception in the La Cava room which is Spanish for "the wine room", and was perfect for their intimate wedding.  Roanne especially loved their purple ombre naked cake created by Frosted Art and I could totally see why!   It's always a pleasure to photograph weddings when couples truly value amazing photography, hope you enjoy their story!