Archive for 'Catholic Wedding'
Ashton Gardens Wedding | Dallas Wedding Photographer | Cecilia+Jay
Disney fans are in for a treat today!  Cecilia and Jay had a gorgeous Cinderella themed wedding, and what better place to have it than the fairy tale like Ashton Gardens in Corinth, TX.  Cecilia and Jay had amazing Cinderella details from the Cinderella styled wedding gown, Christian Louboutin wedding shoes, Cinderella perfume, baby blue Cinderella bridesmaid dresses, a Cinderella art canvas portrait of them by the fabulous artist Jen Huang Design, and last but not least, a Cinderella themed cake by Essence Cakery!  Their love story film prior to their grand entrance was the highlight of the night, and with a wedding party of 24 people, you knew it was going to be not only a great party, but also a night filled with touching toasts, talented singers, and an amazing cultural dance!  Of course, a Cinderella wedding would not be complete without leaving in a horse carriage and that's exactly what they did.  Congrats on finding your true prince charming Cecilia!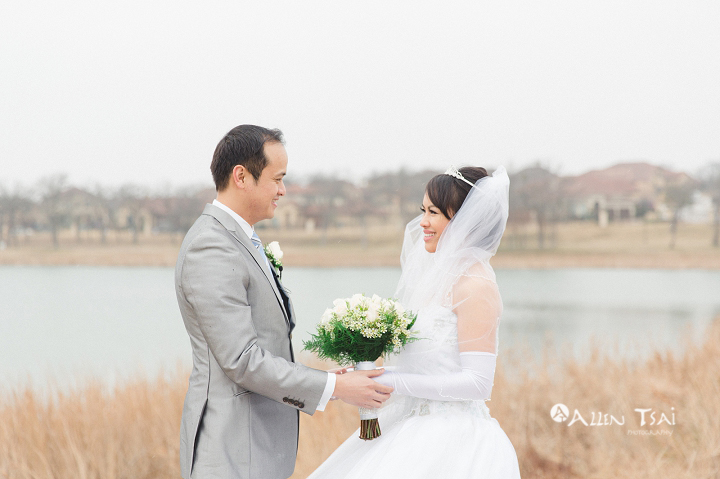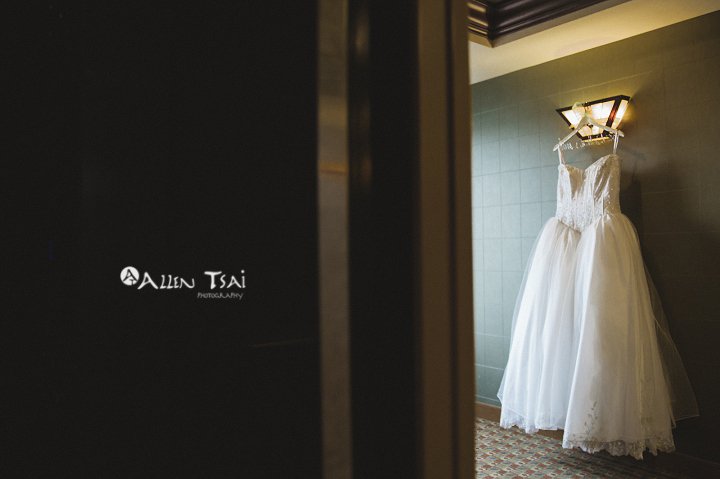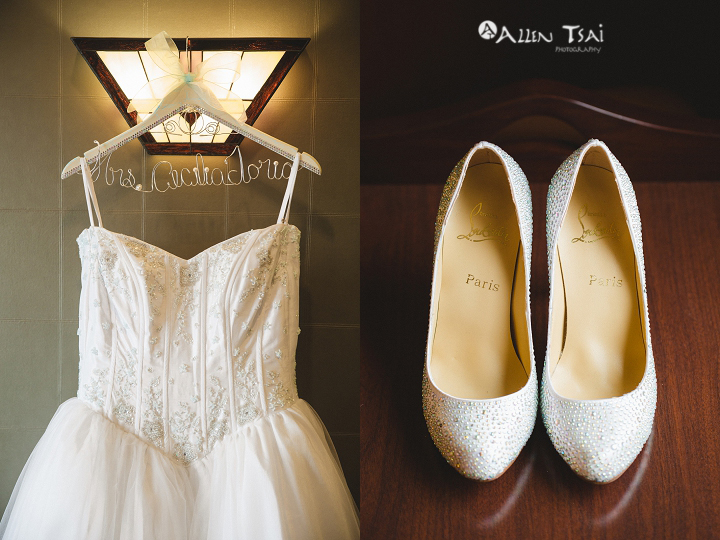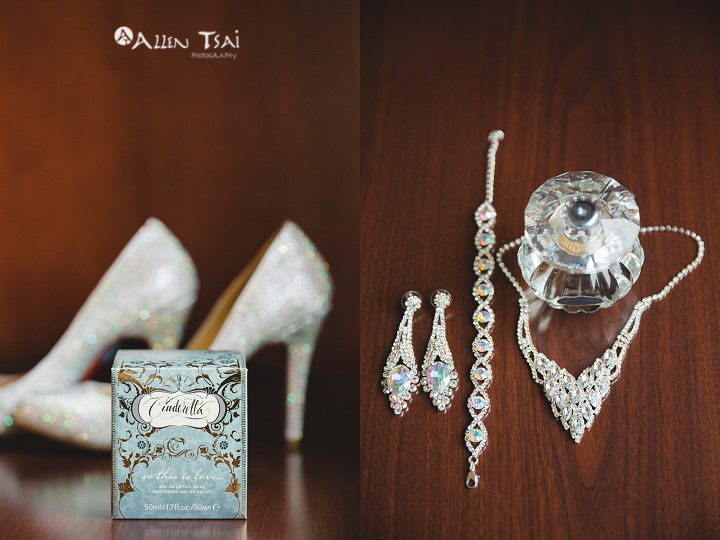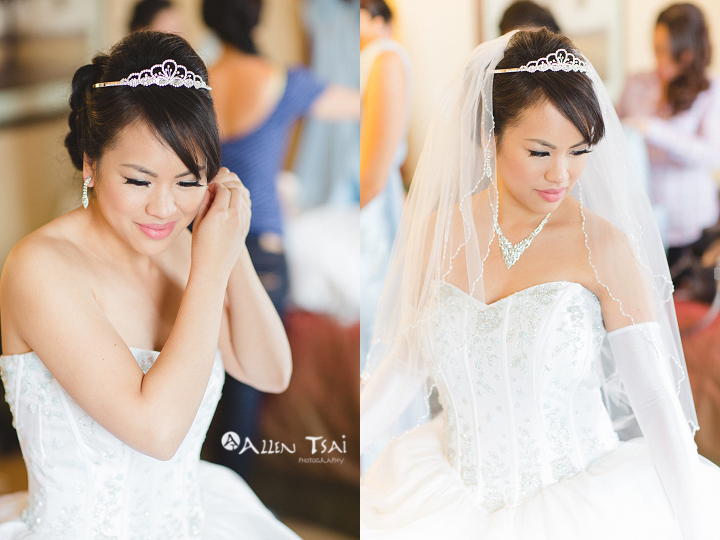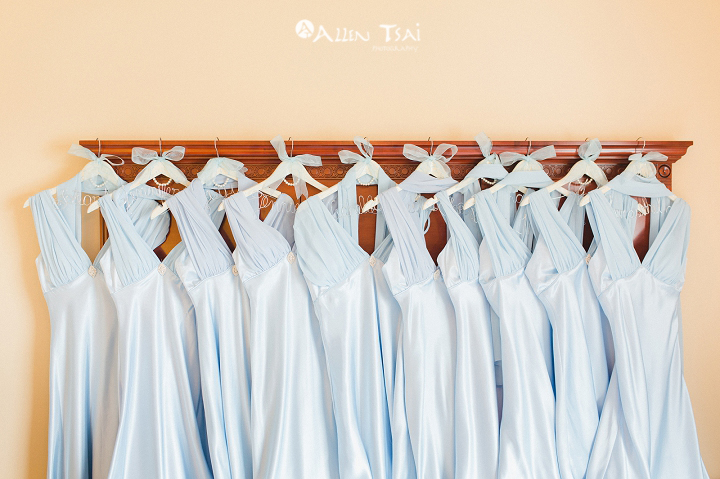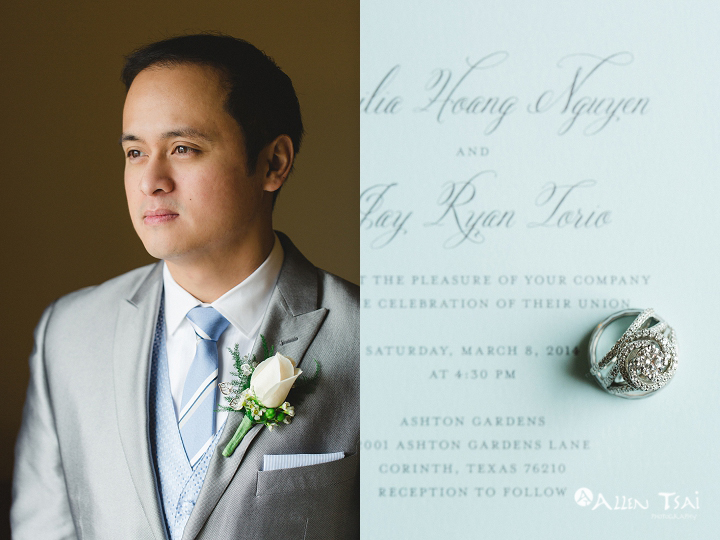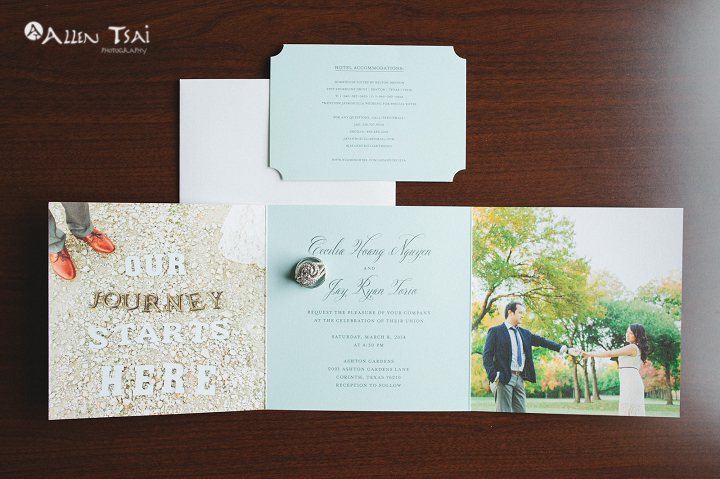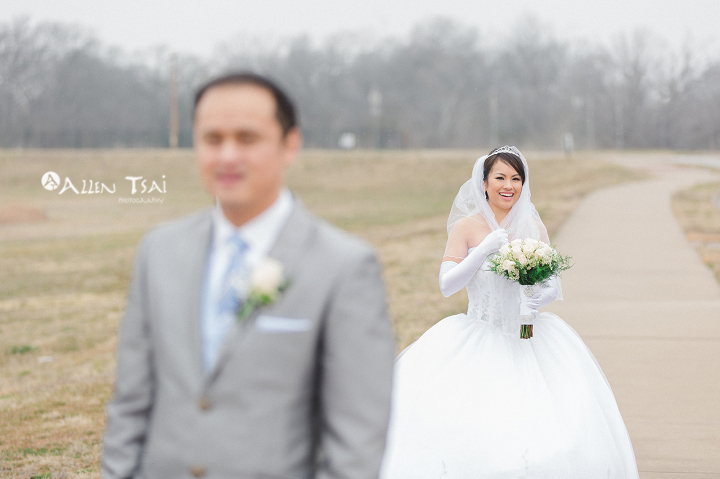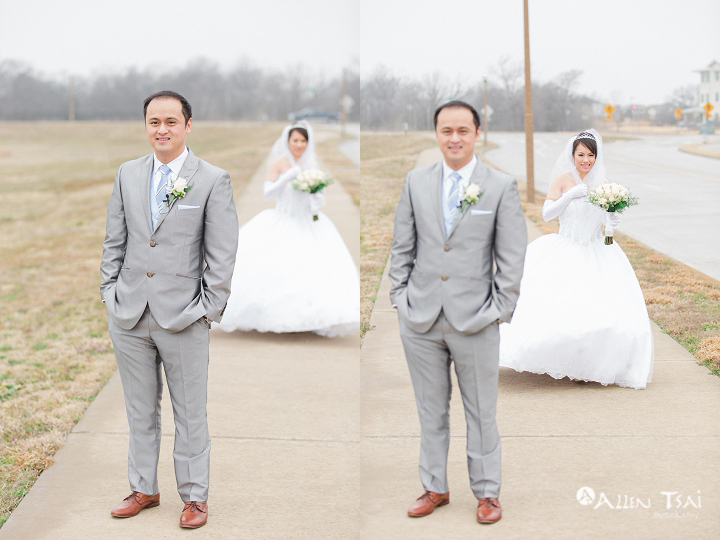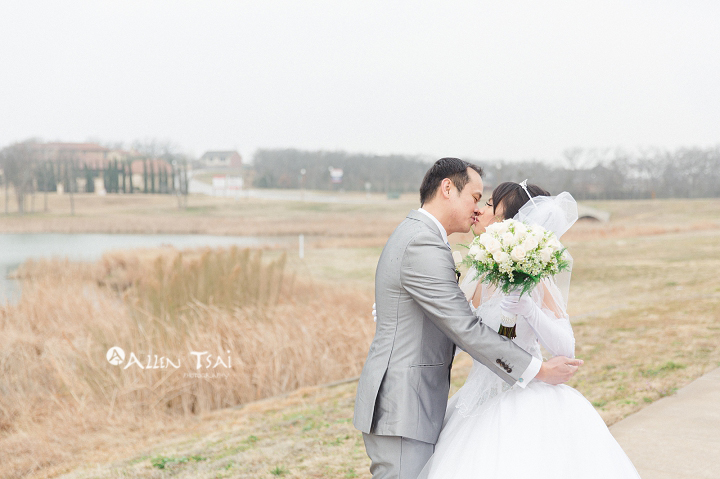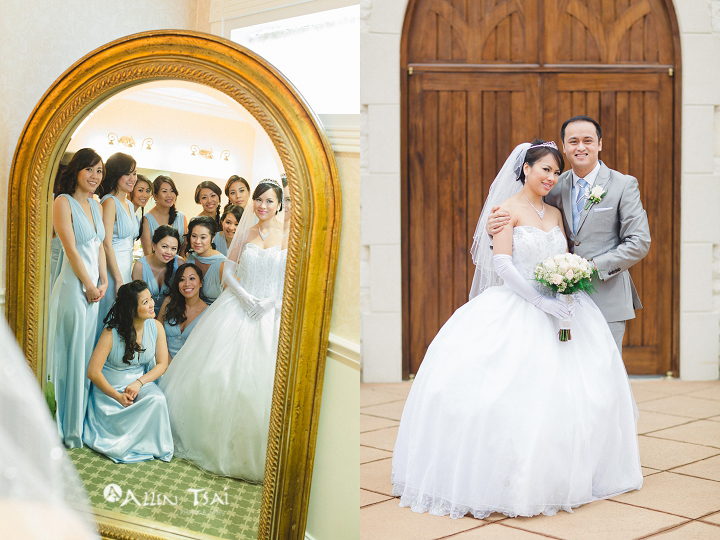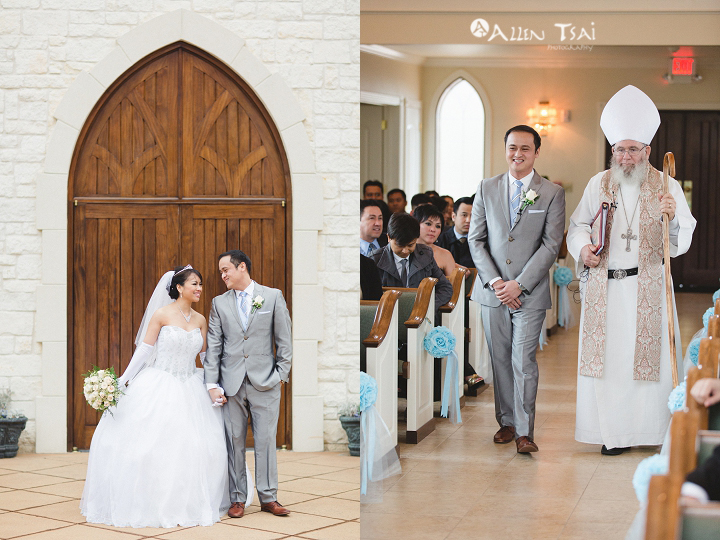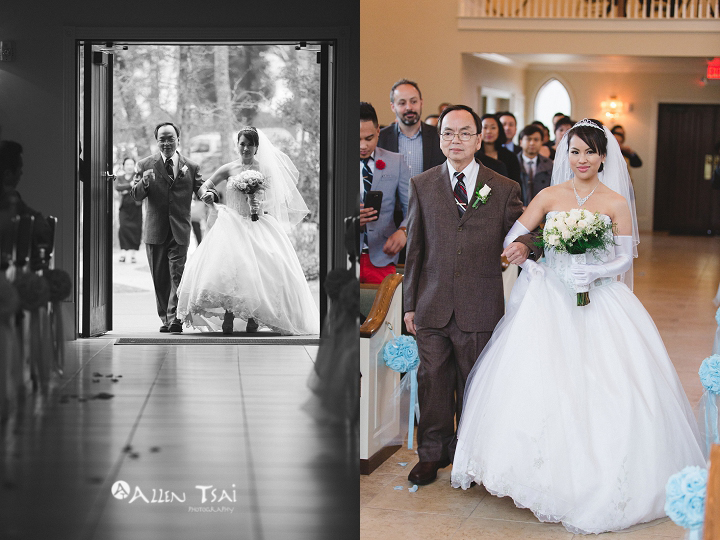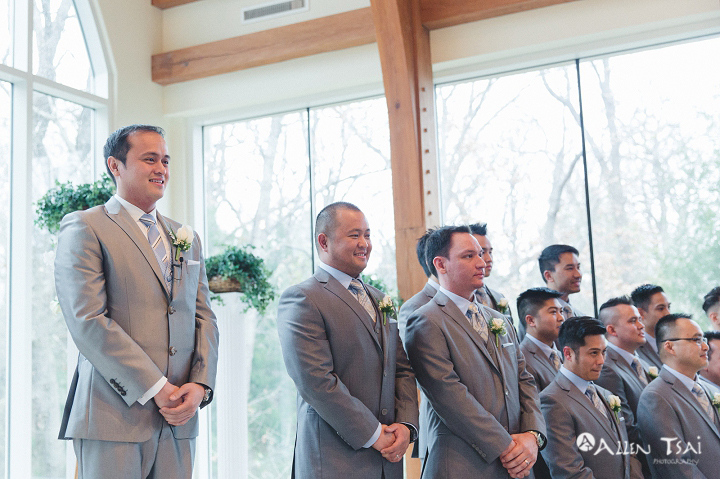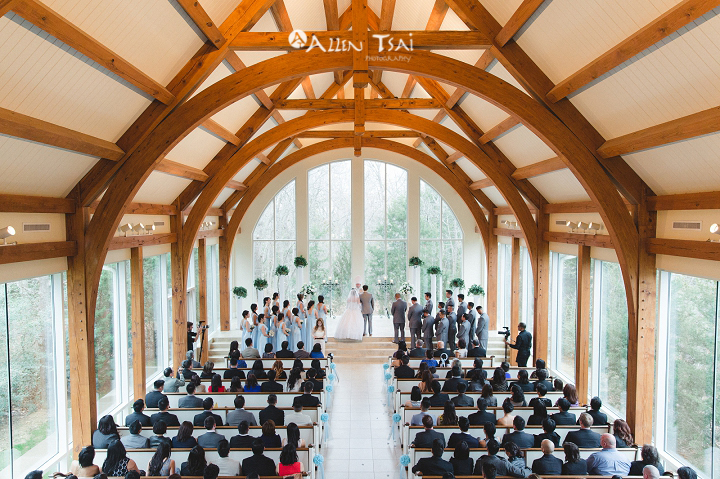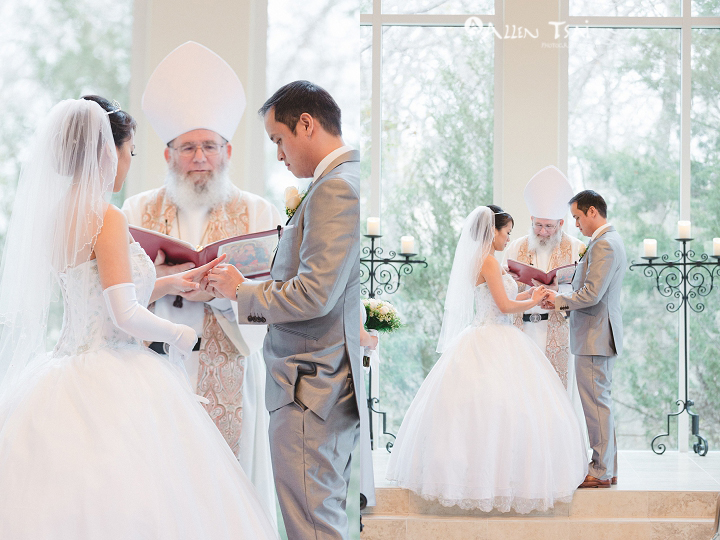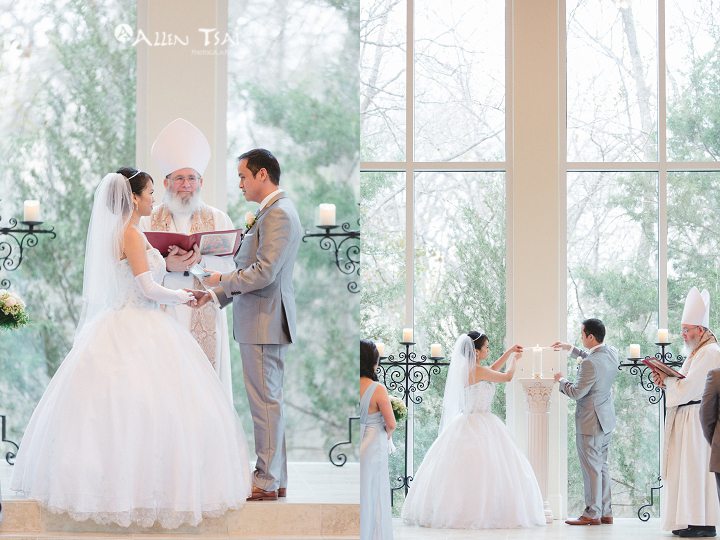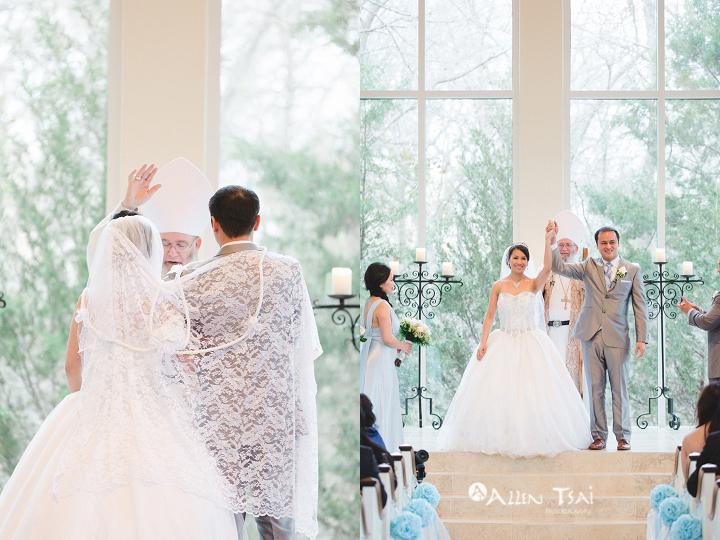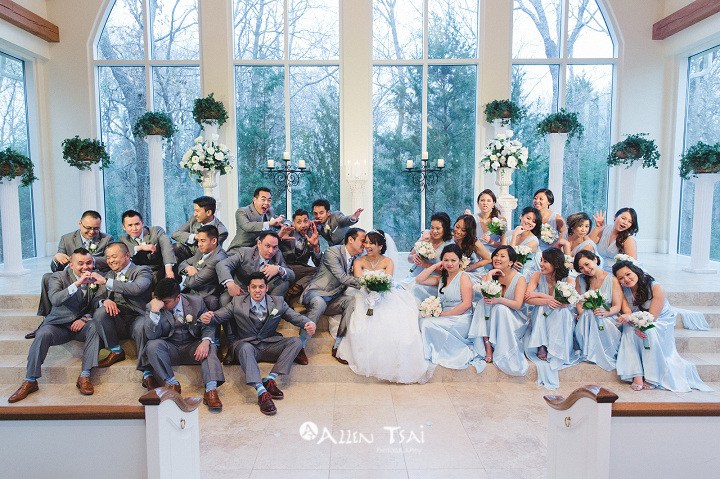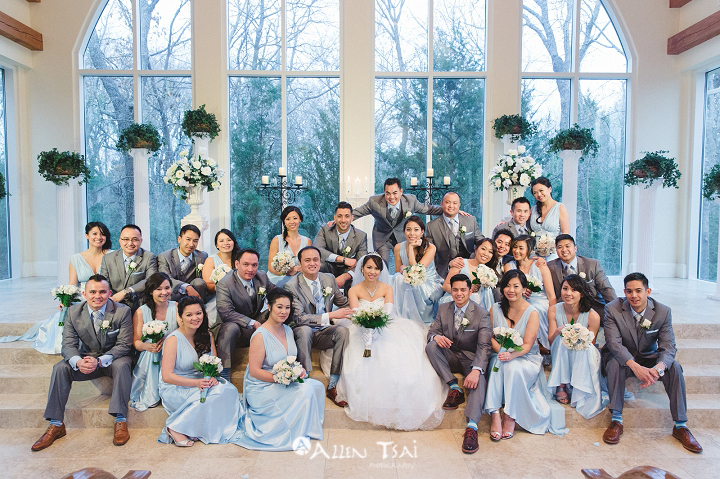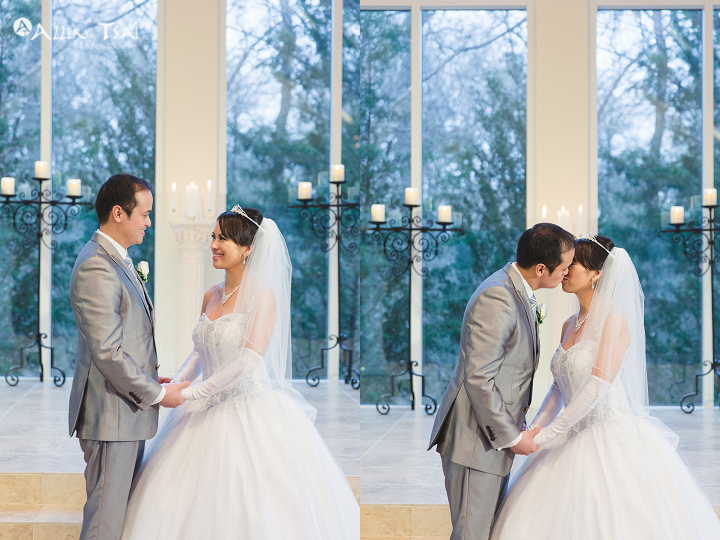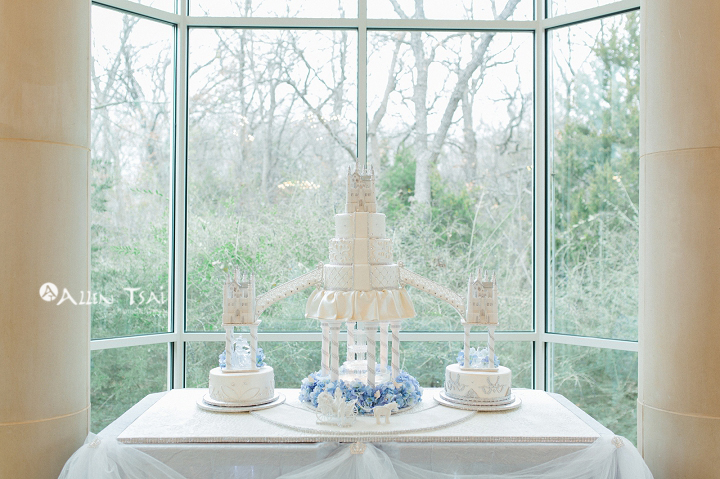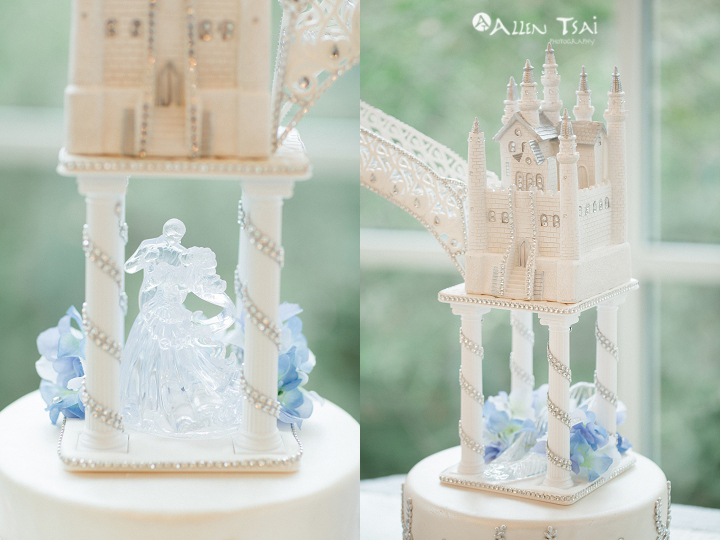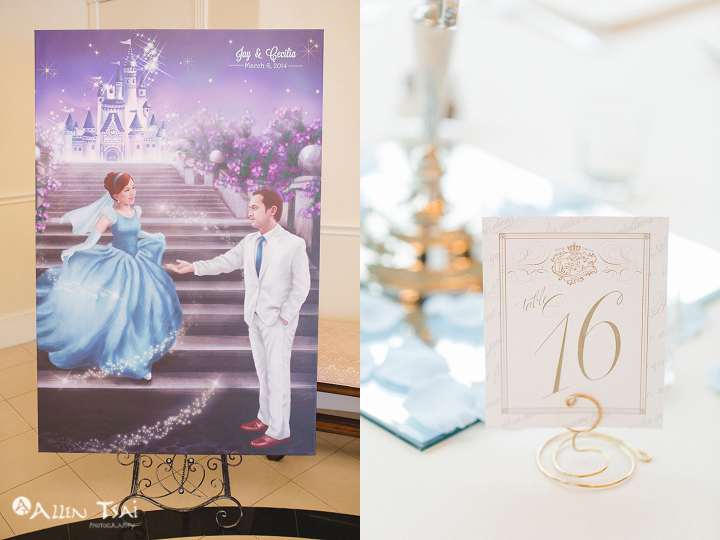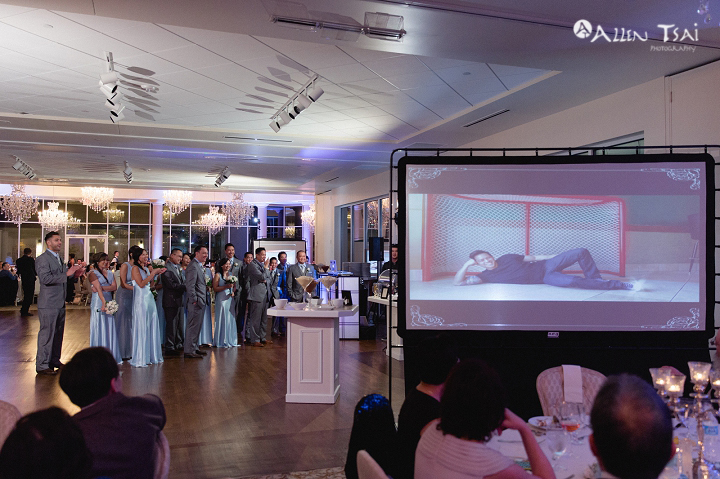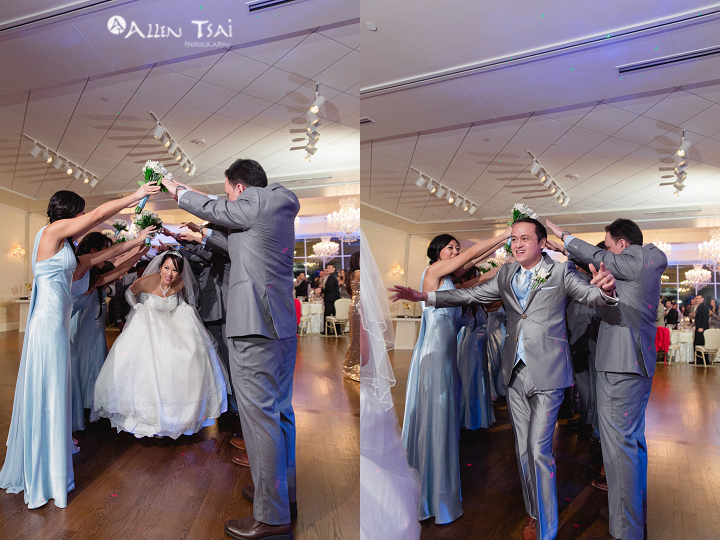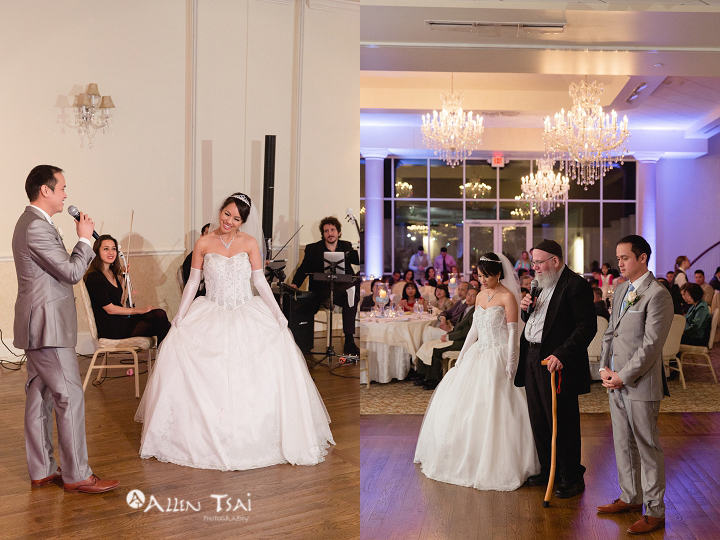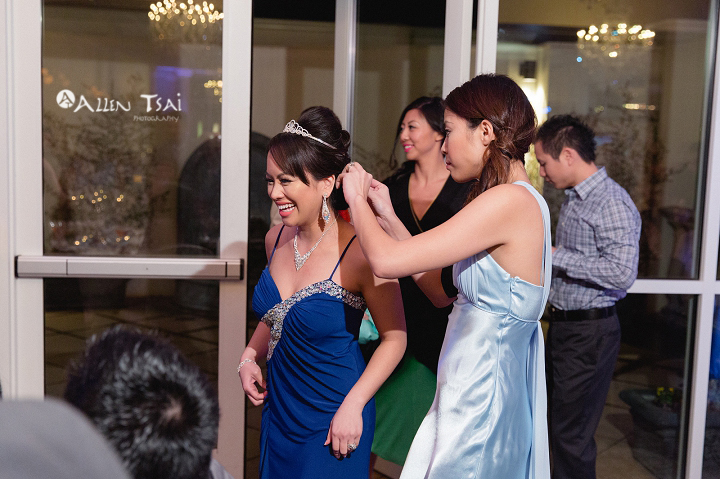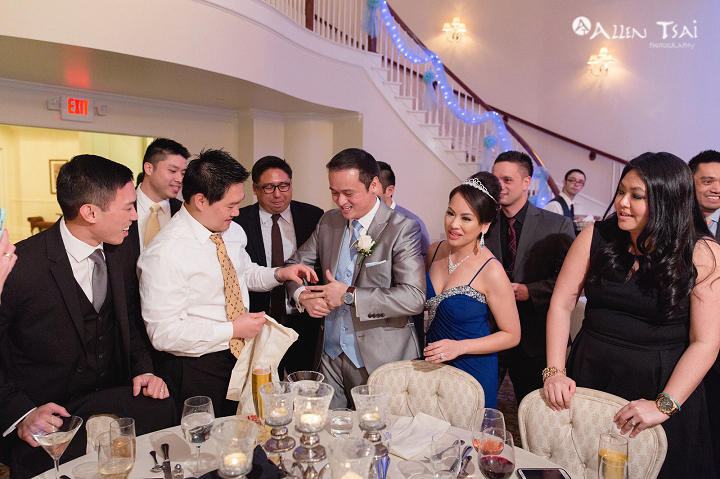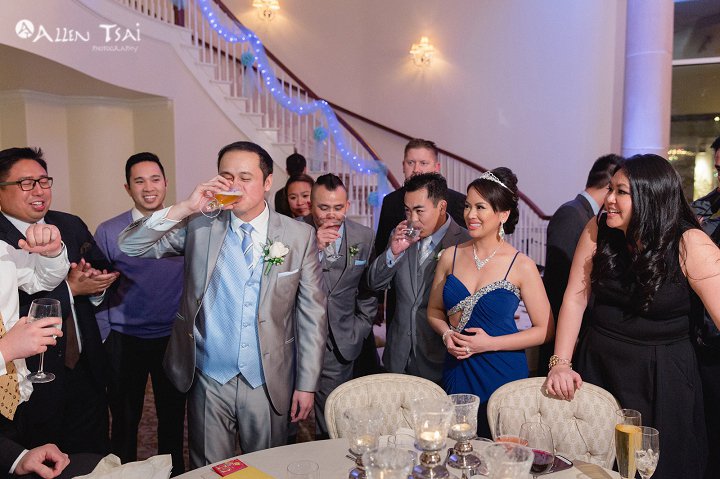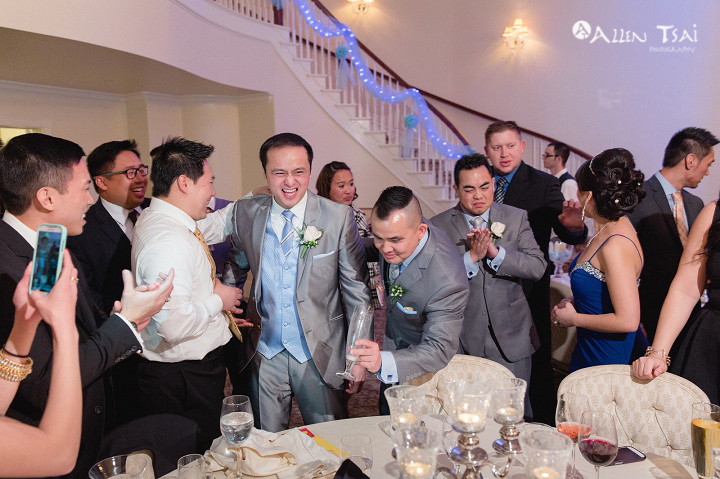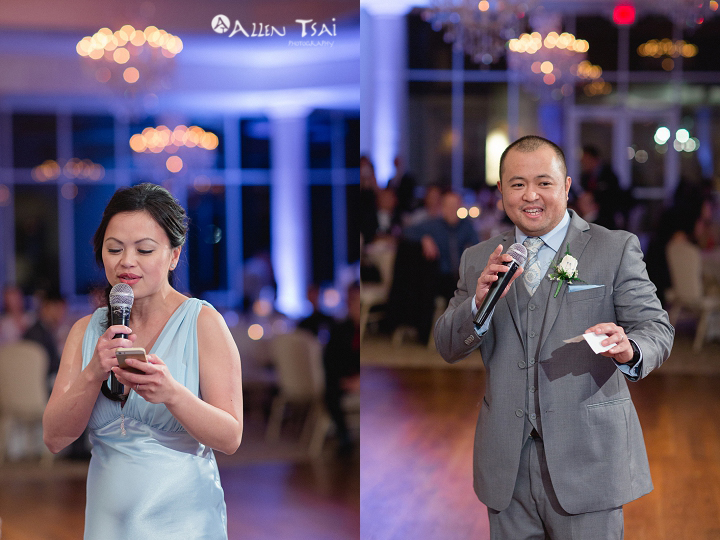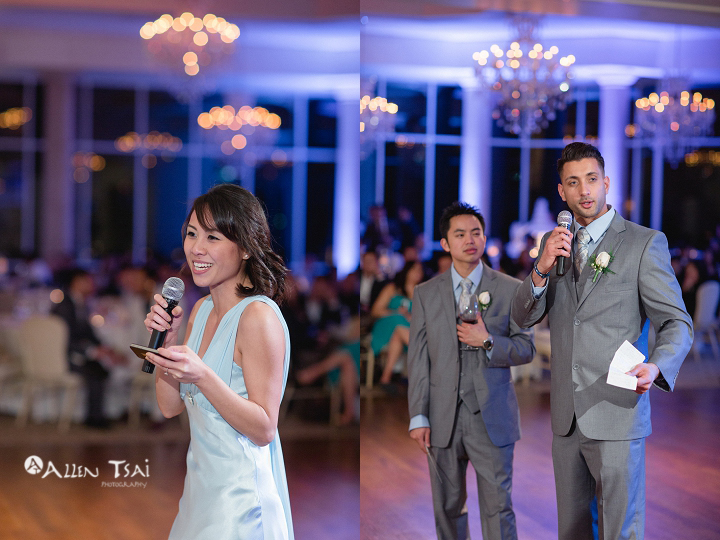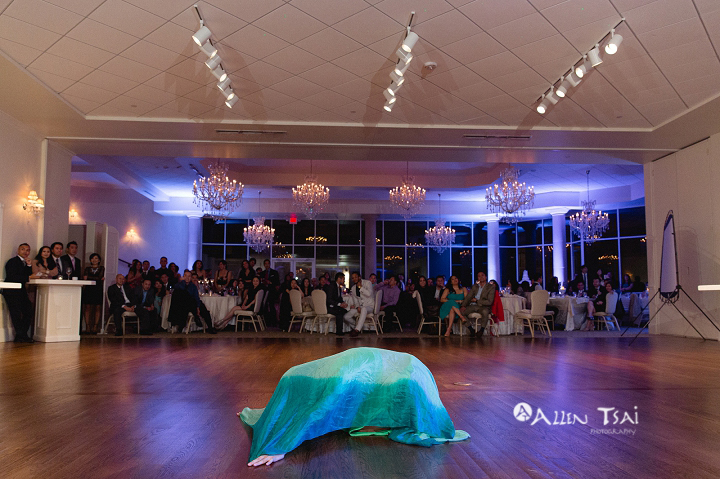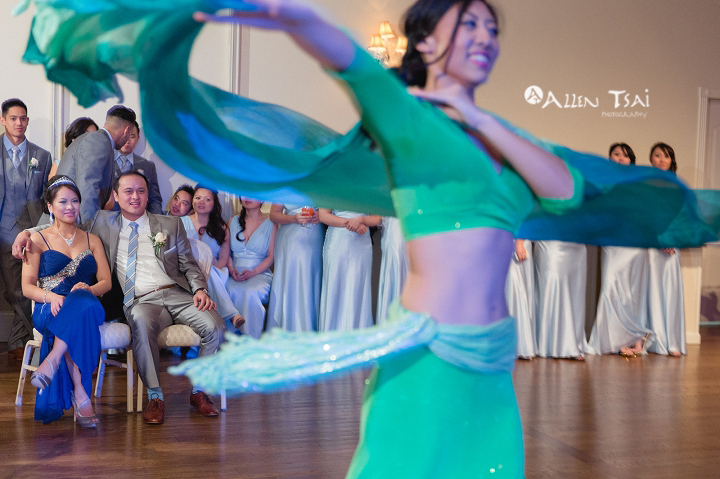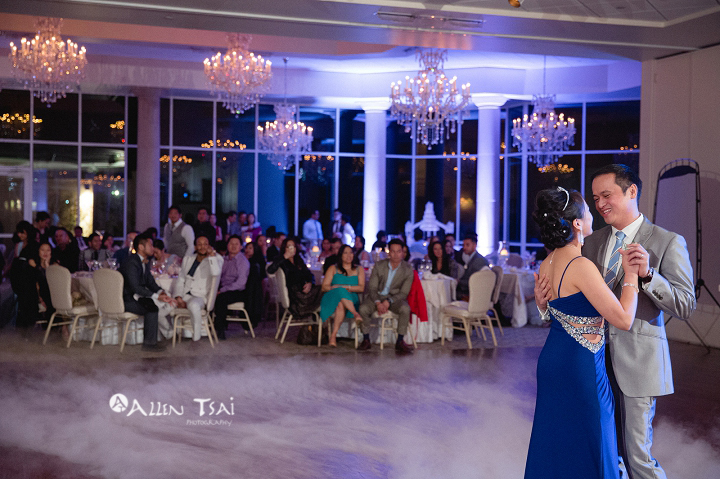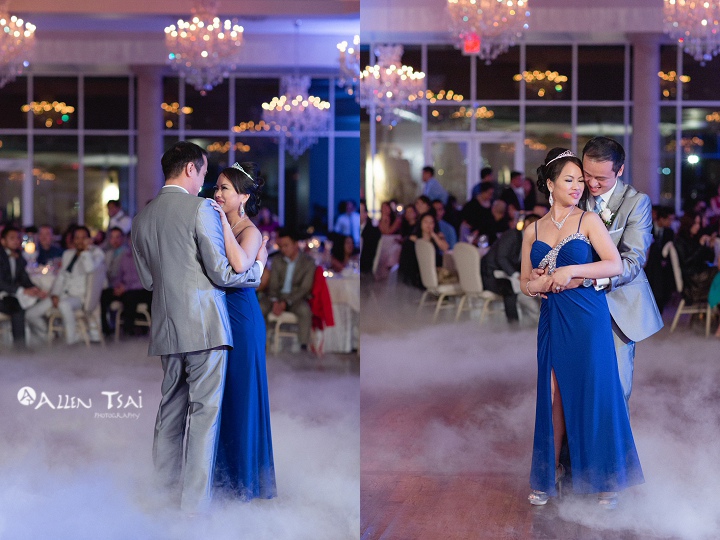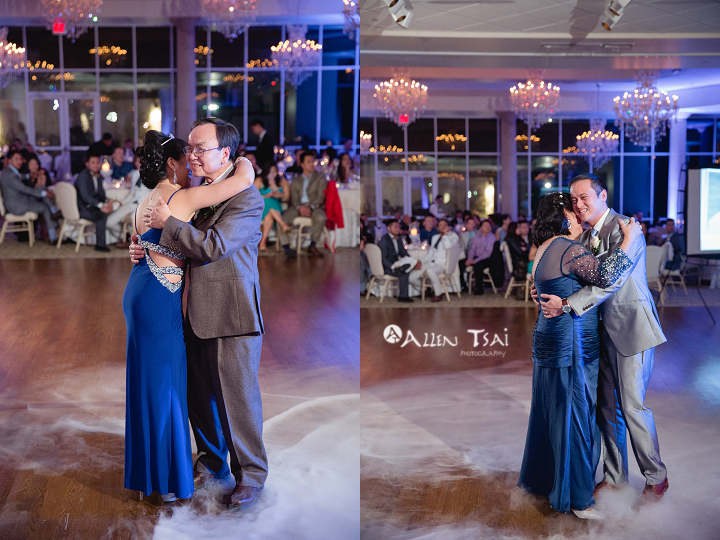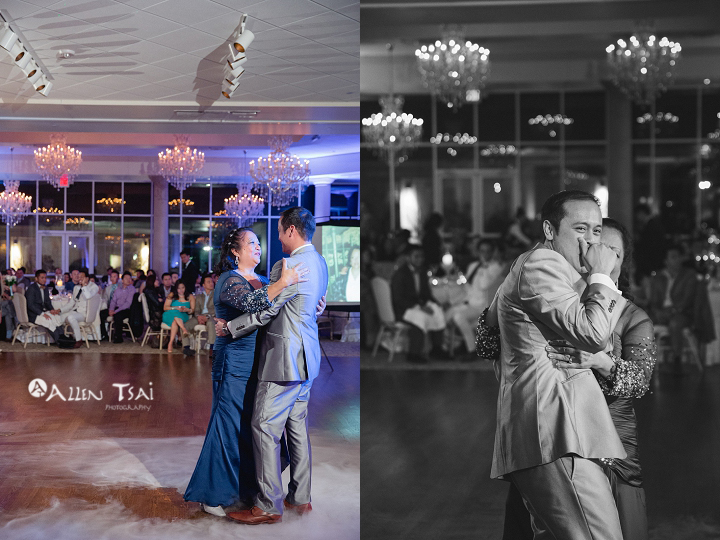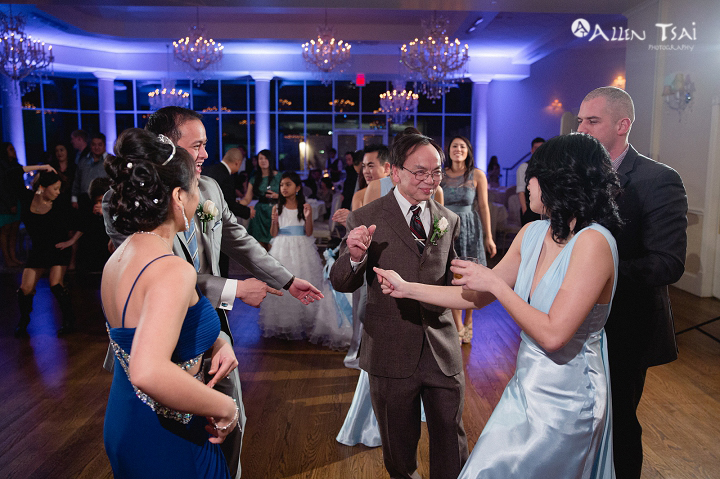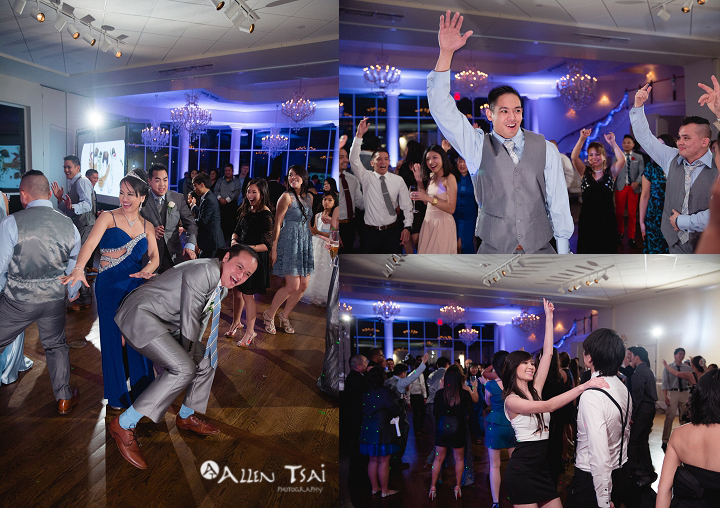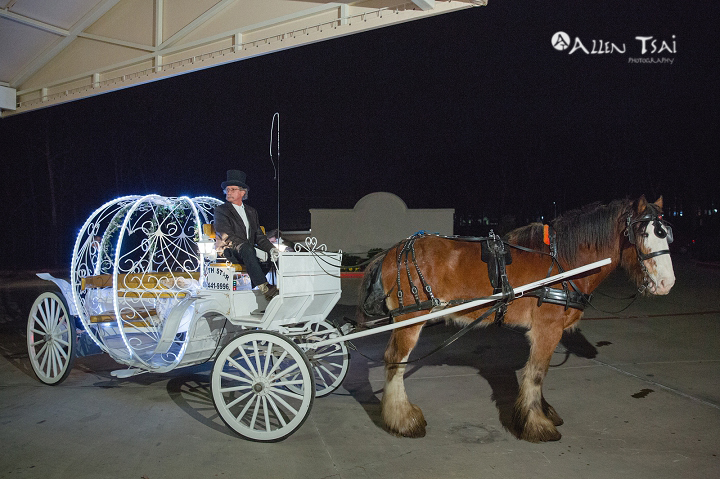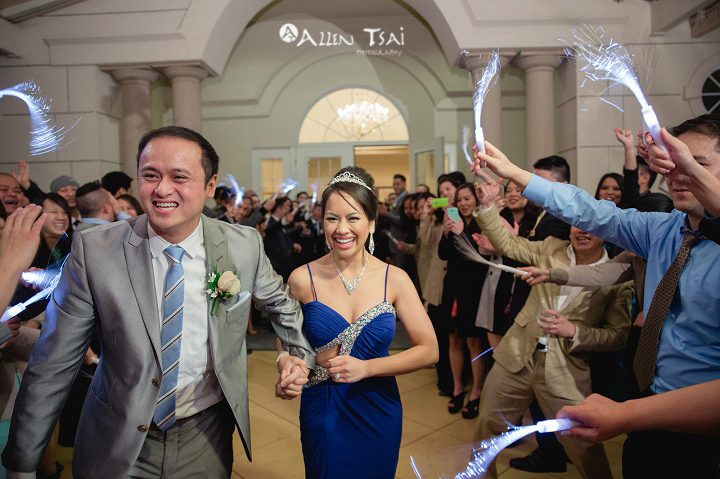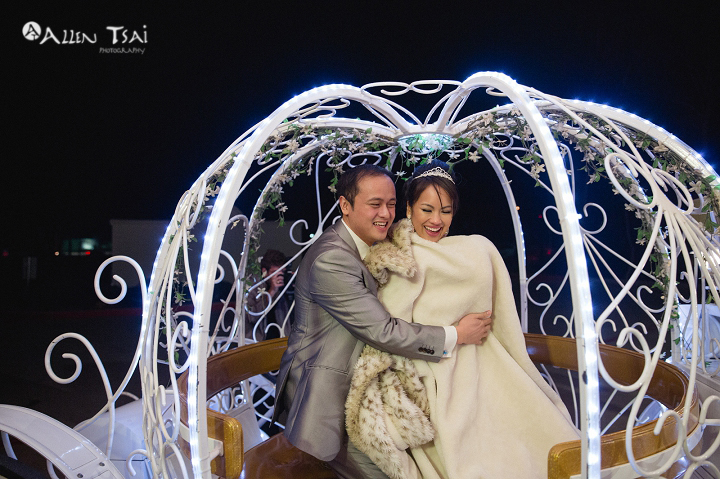 Barr Mansion Wedding | Austin Wedding Photographer | Sarah+Alex
I've been looking forward to Sarah and Alex's wedding for a very long time and I'm so excited to share their wedding images!  Not only are they some of the sweetest people ever, Austin is just such an amazing city with so many gorgeous venues and character.  Sarah's dress is stunning and looks so perfect on her!  Their Catholic ceremony was at the beautiful Saint Mary Cathedral in downtown Austin.  Alex shedding tears when he first saw Sarah was definitely one of my favorite moments of the day.  Sarah and Alex's reception was at the breathtaking Barr Mansion, which happens to be the nation's first certified organic events facility, so needless to say, the food was beyond delicious and healthy!  Barr mansion really has it all, vintage building up front, picturesque outdoor landscapes, and a rustic but modern building in the back.  The cocktail hour was under the beautiful pecan tree, with their signature cocktail "The Watson" being served, named after their beloved Greyhound.  Sarah and Alex also designed their own seating chart with a crafted chalkboard.  Loved the " I Met My Match" detail, and I knew we had to get a cool cigar shot!  Hope you enjoy these photos!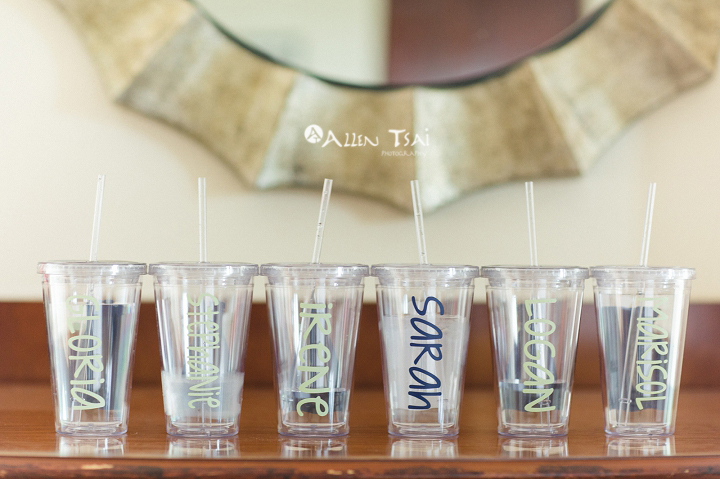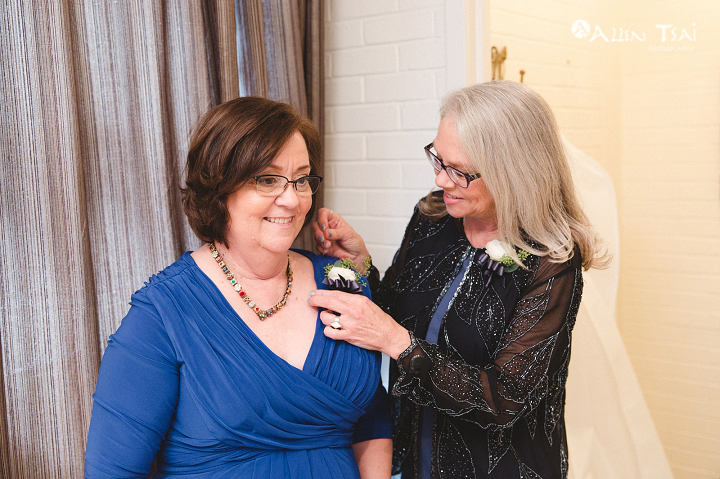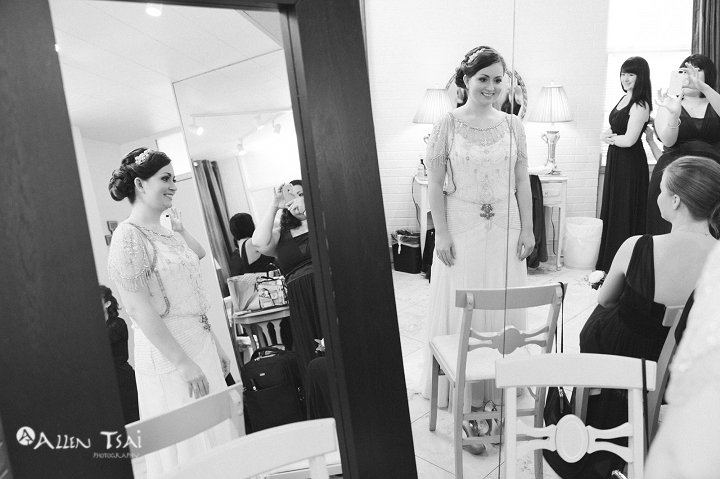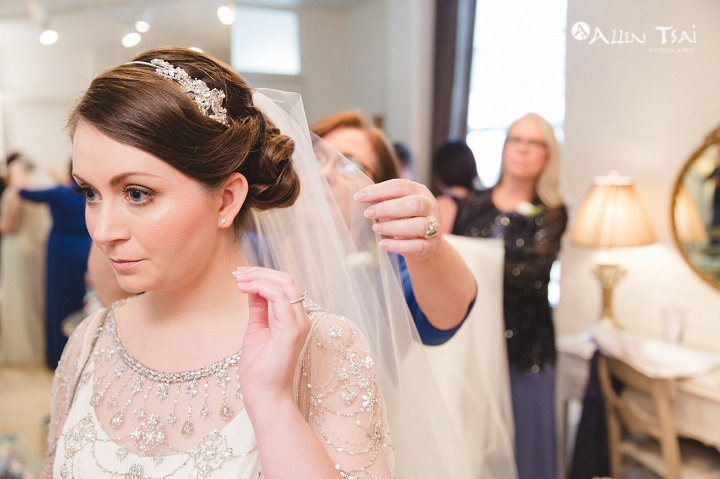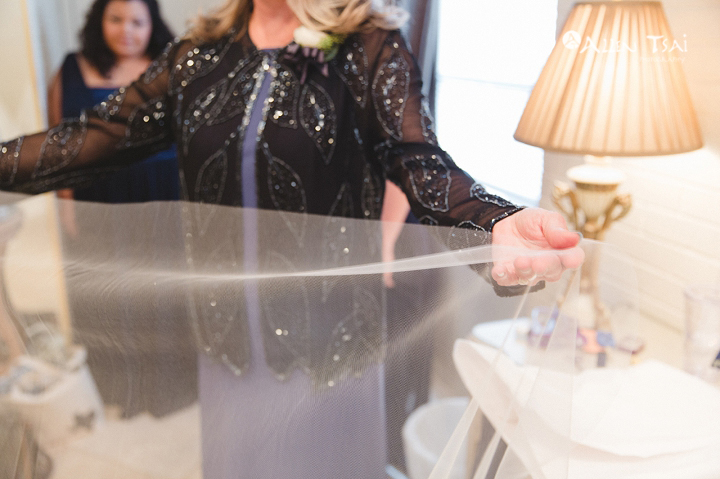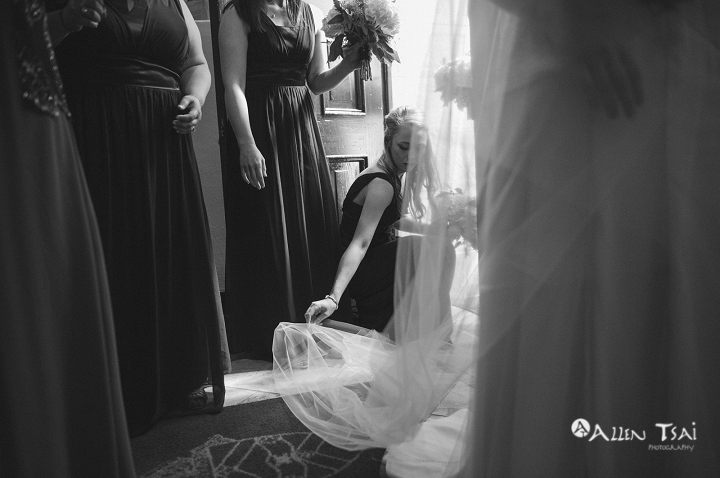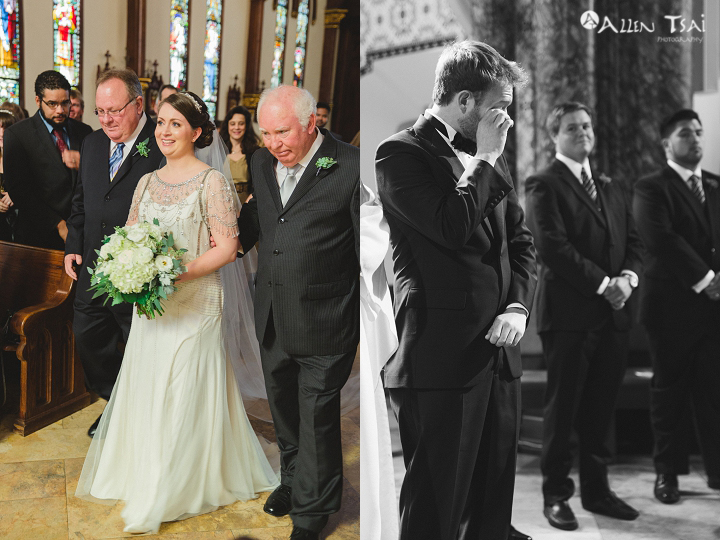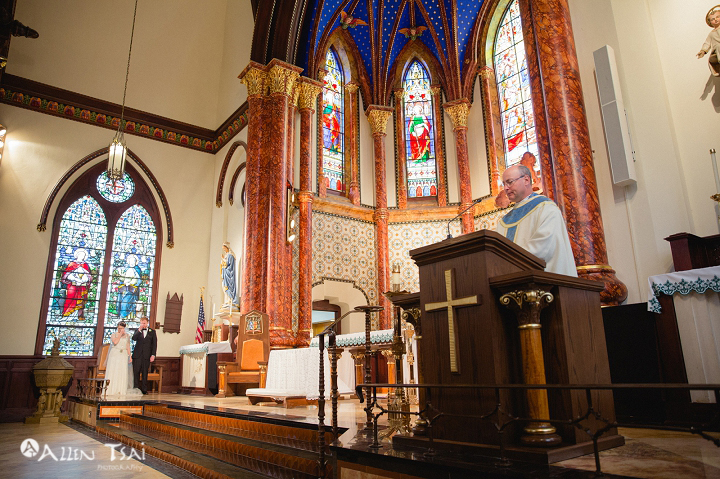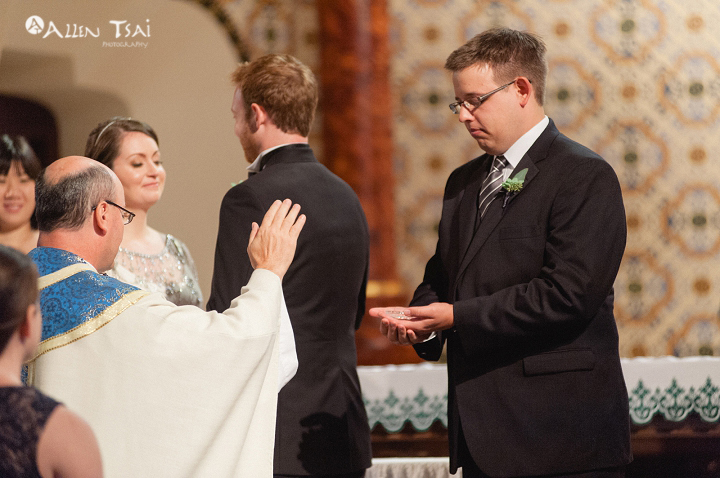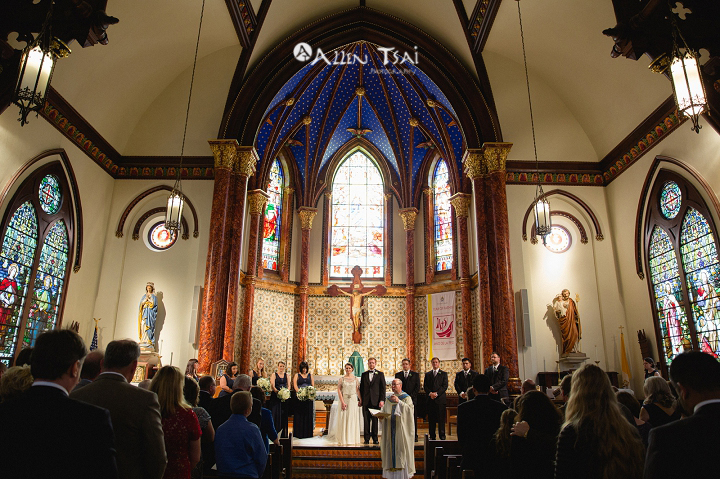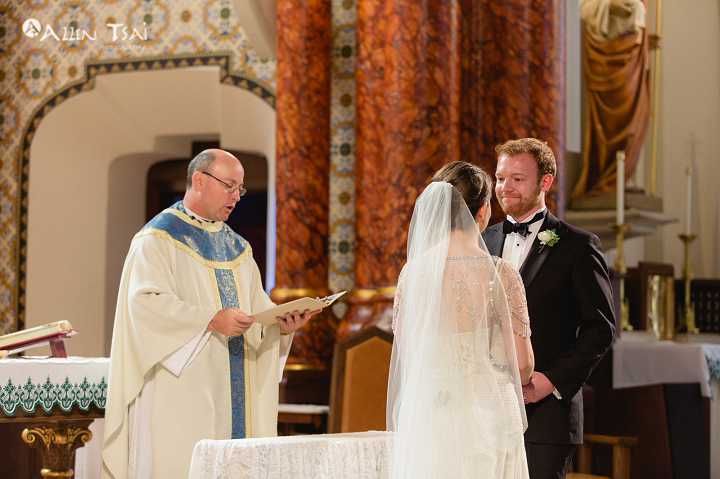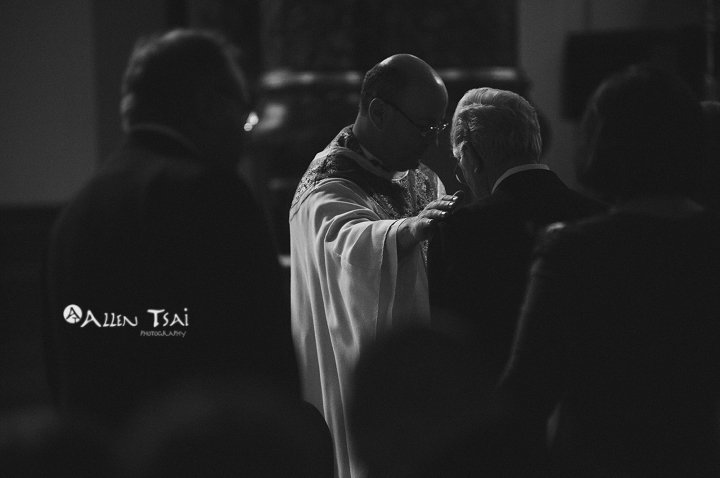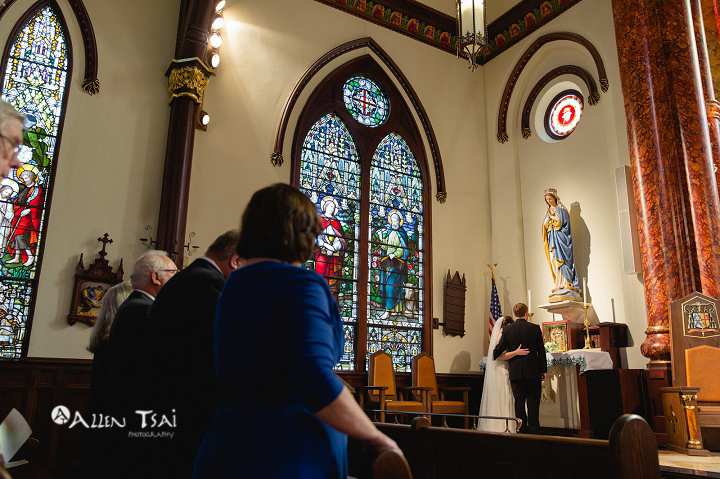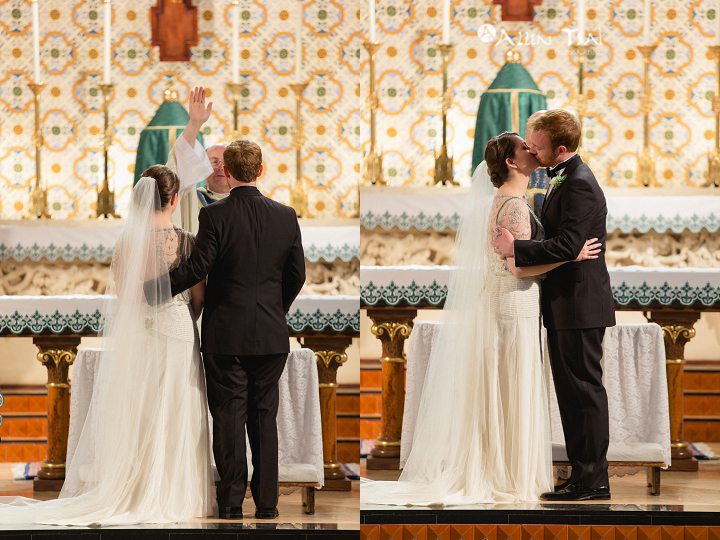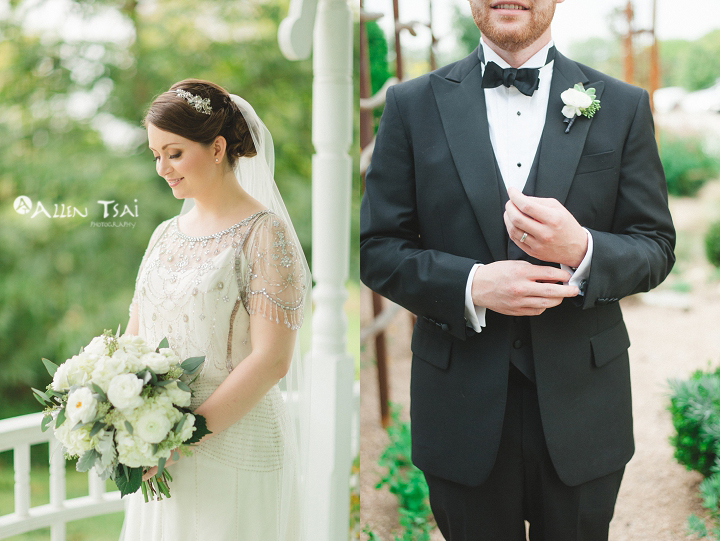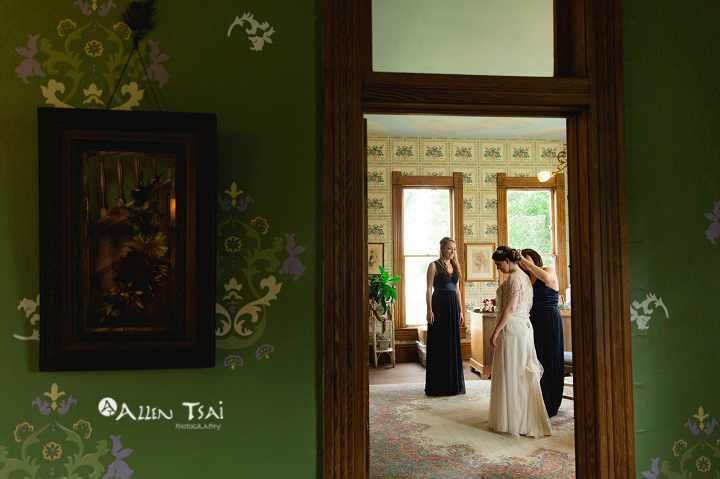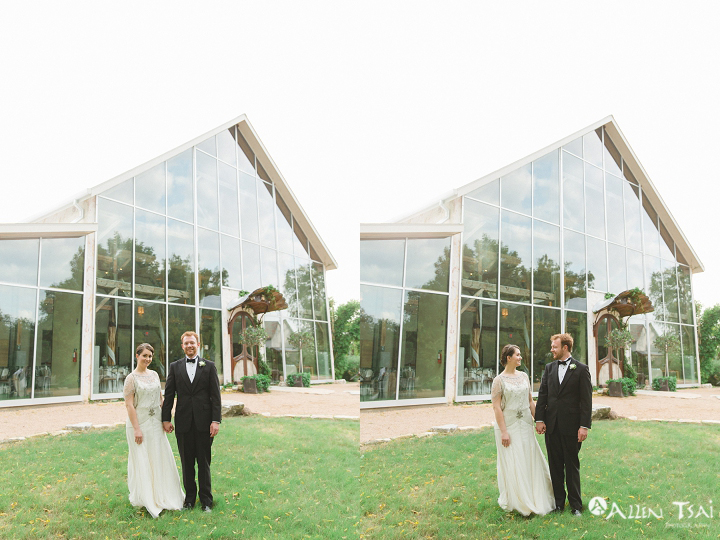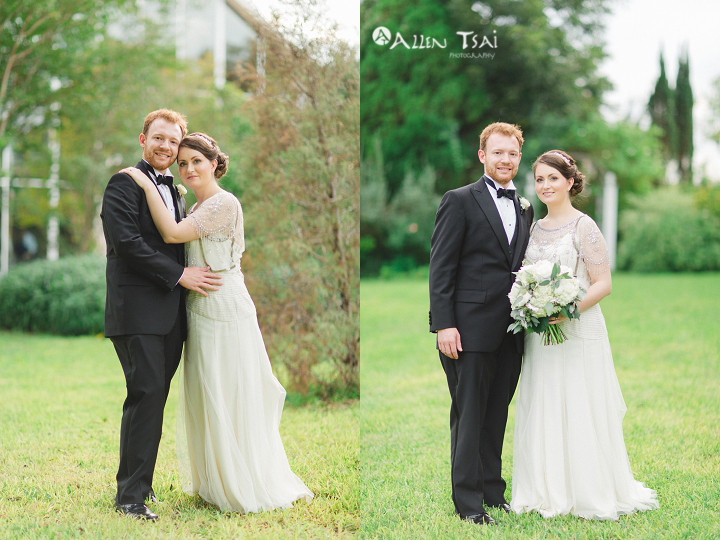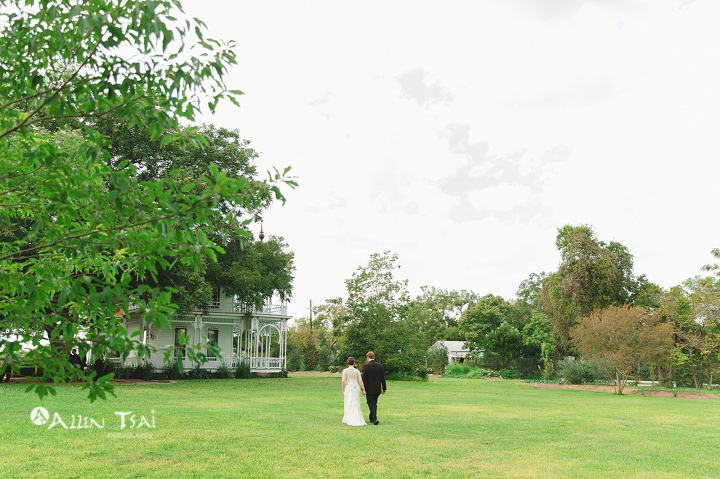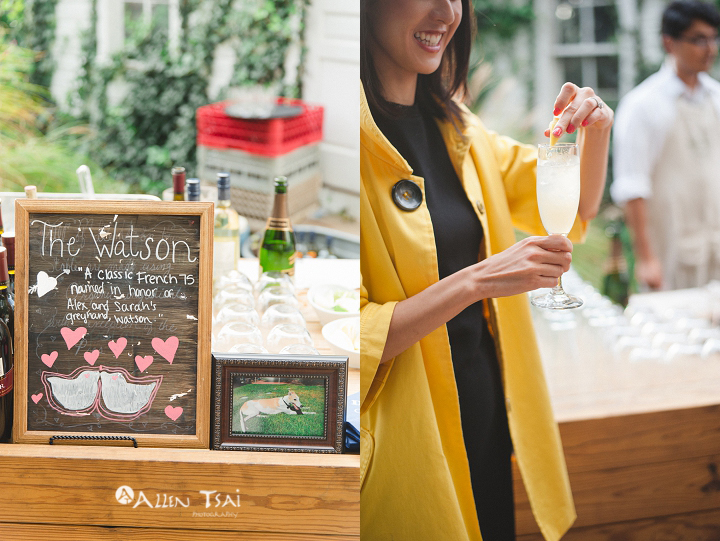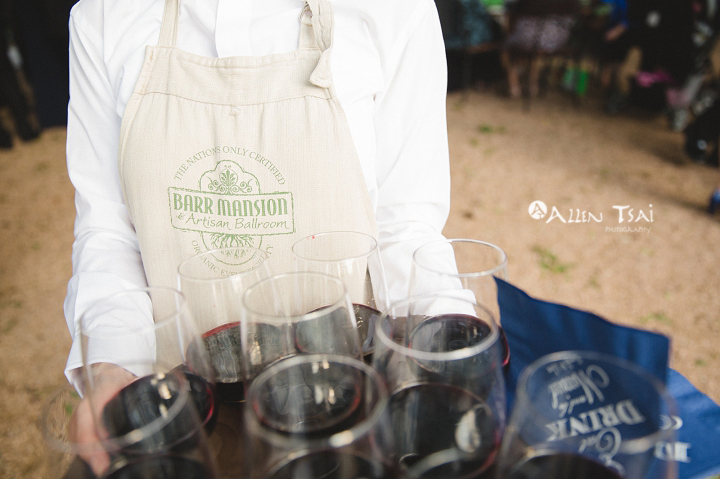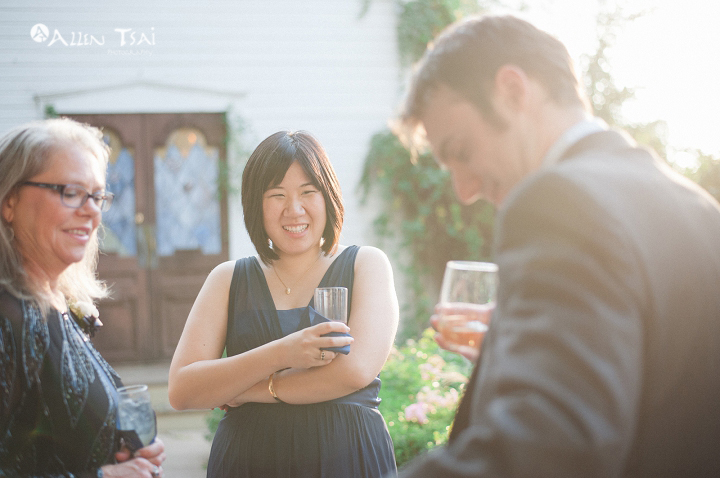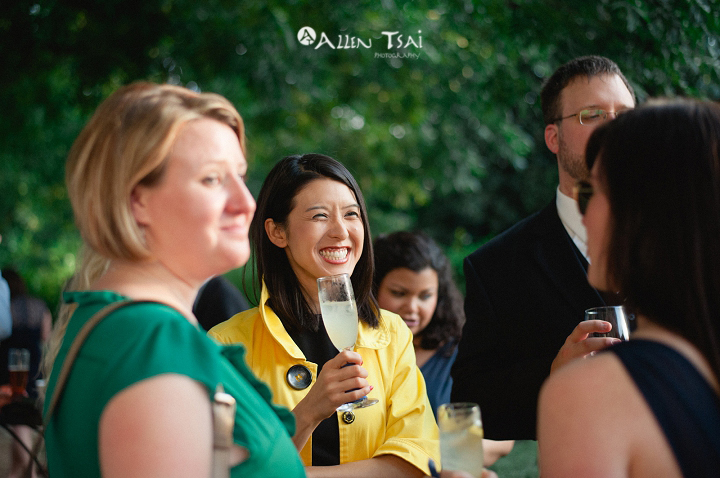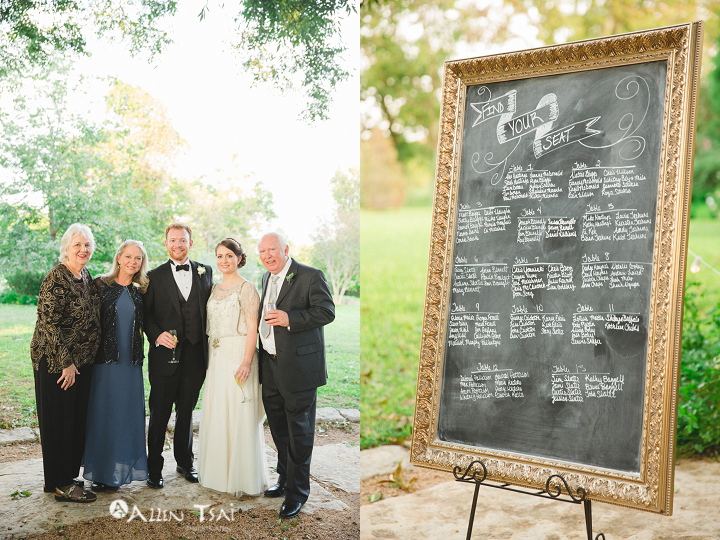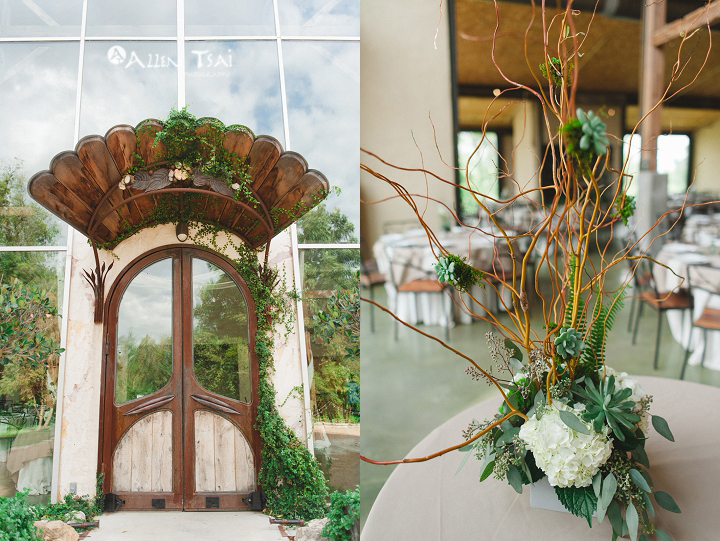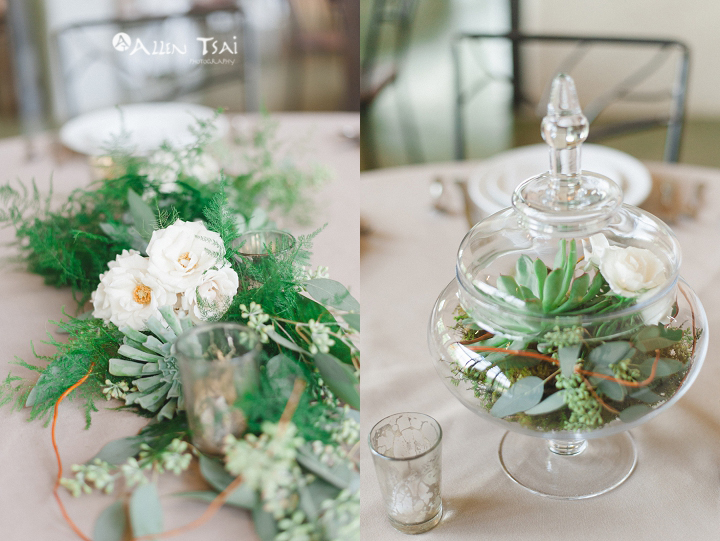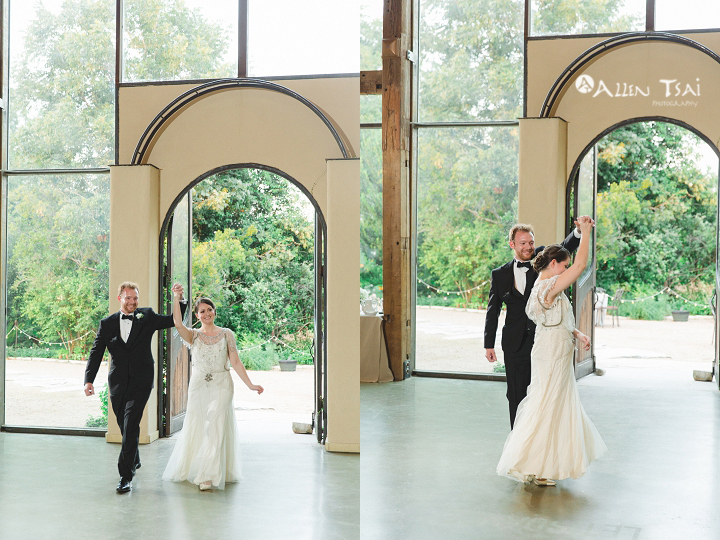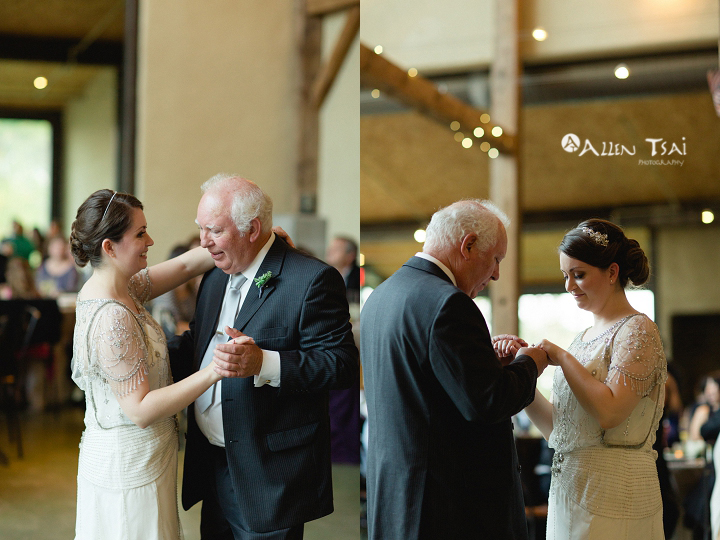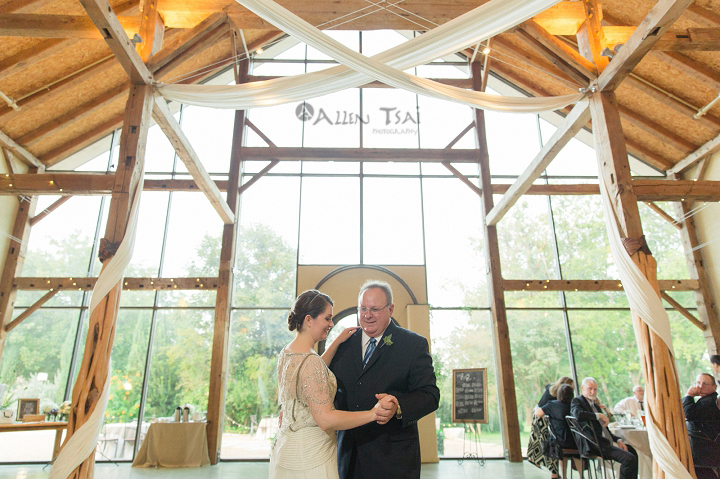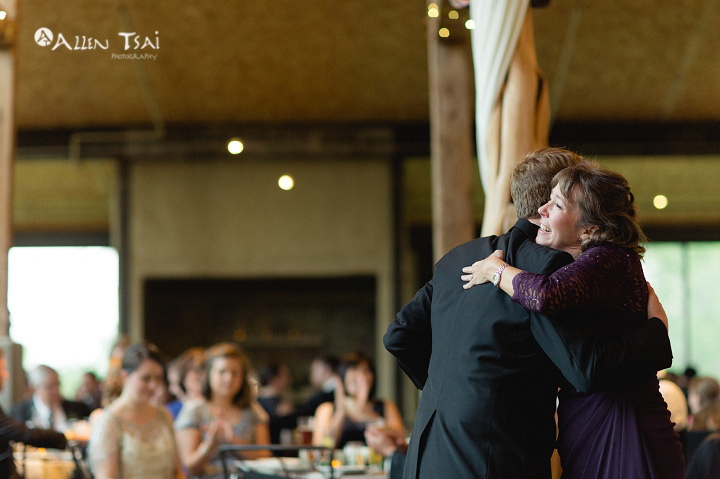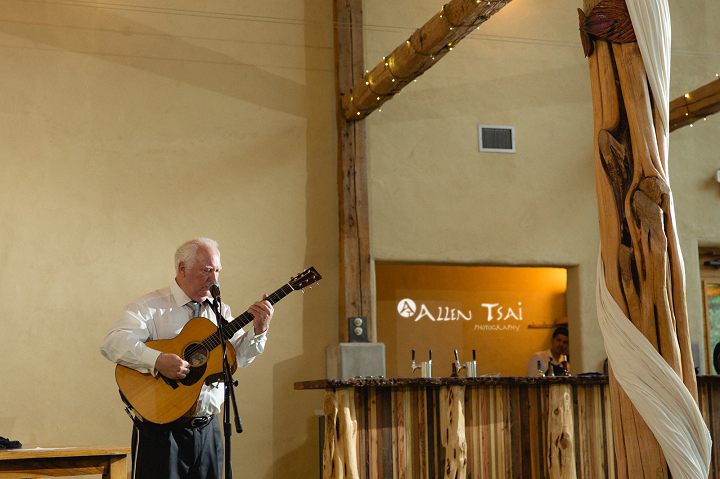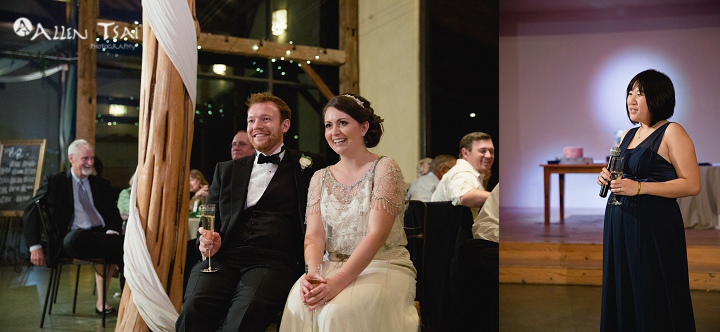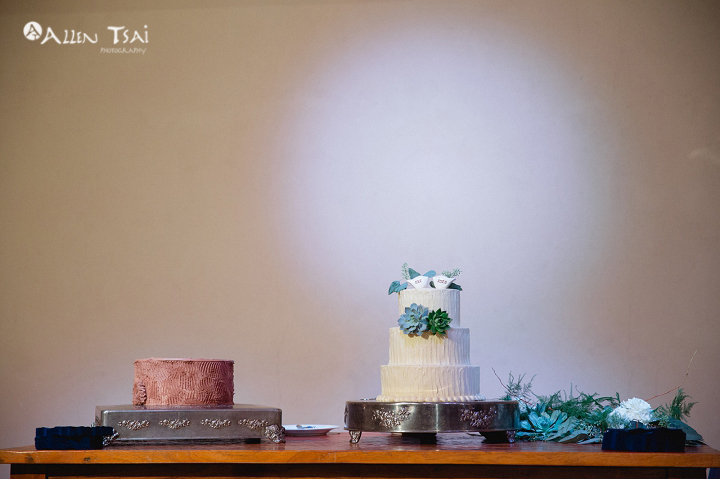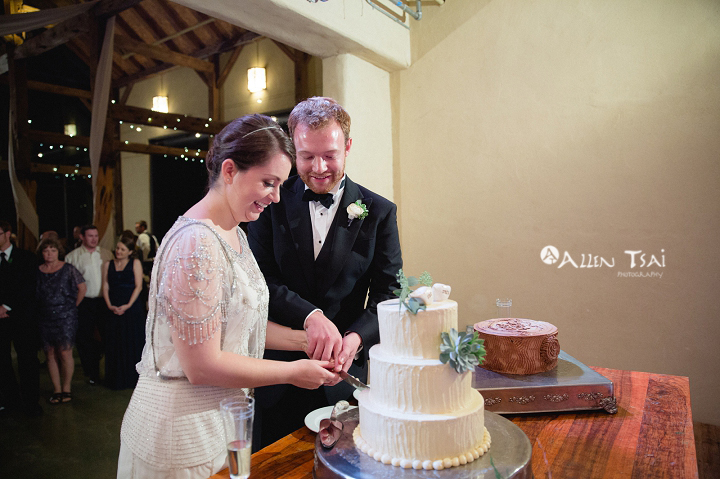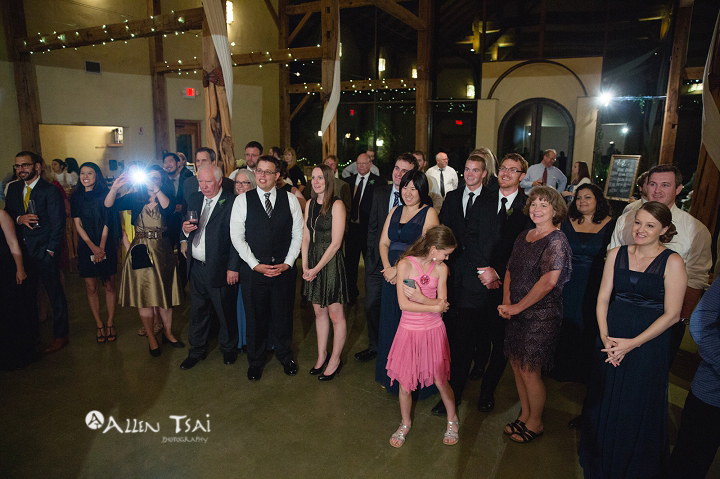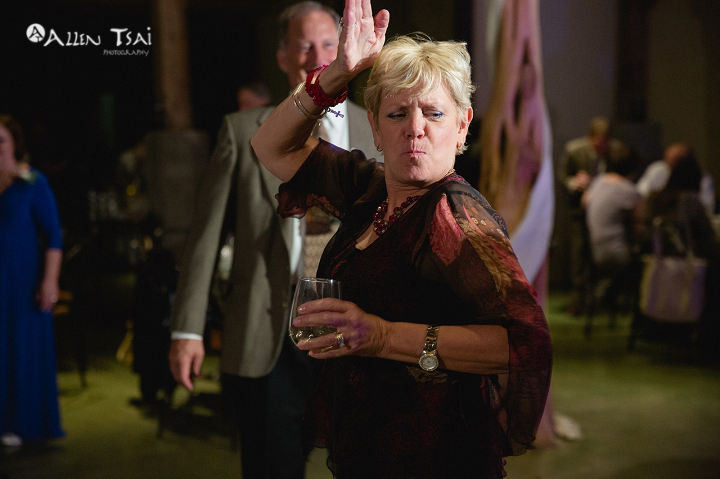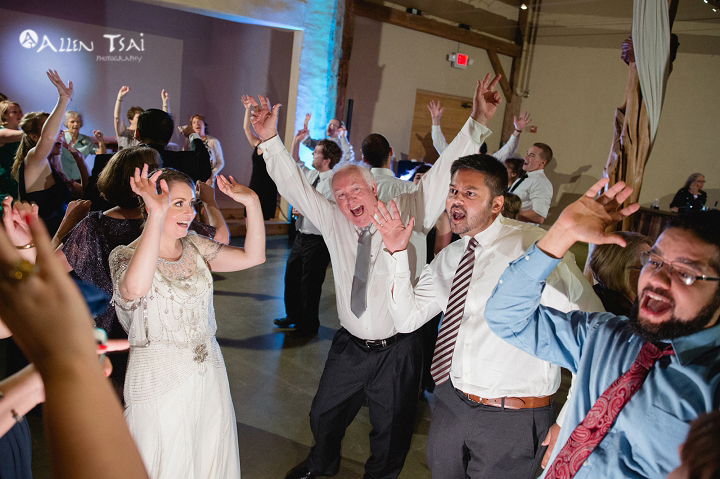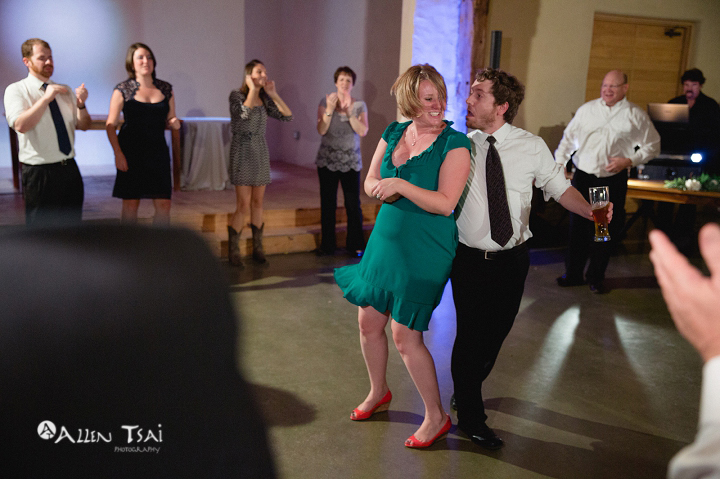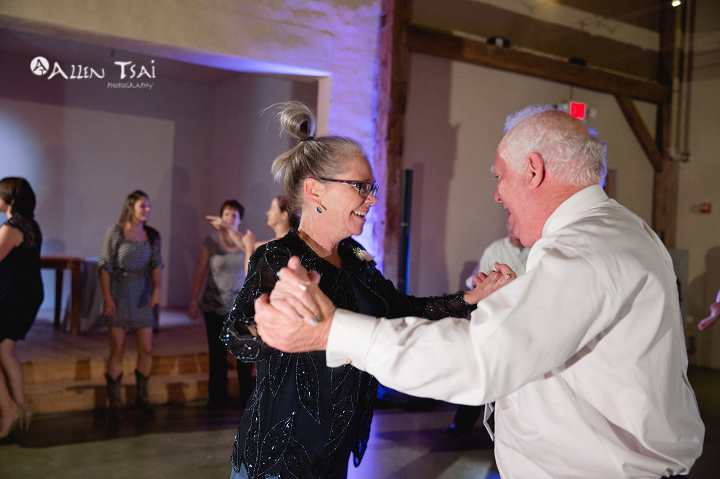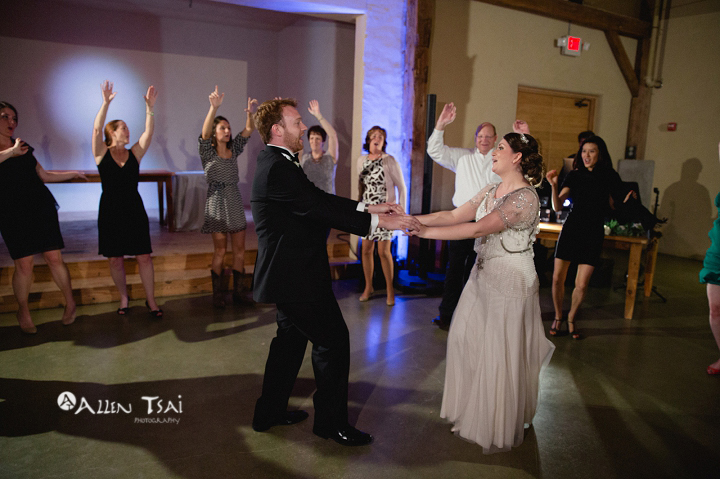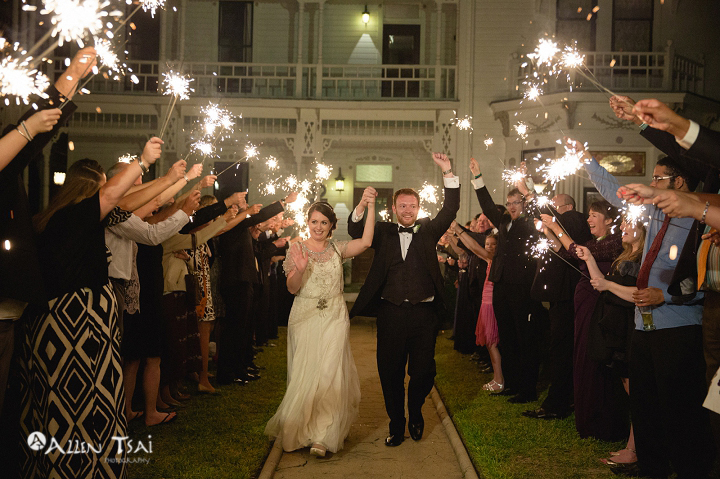 Fort Worth Club Wedding | Fort Worth Wedding Photographer | Katy+Carson
After a few weeks of rainy weekends, we finally had some gorgeous sunshine for Katy and Carson's wedding!  Katy and Carson have to be among two of the sweetest people I have ever met, and it makes perfect sense because their families are just as sweet!  They had their first look at the gorgeous Fort Worth Botanical Gardens.  Like many people, I thought Katy and Carson were pretty serious people, but they turned out to be one of my funniest and silliest couples ever!  I have never had a bride photobomb her own formal photos or tell me to "take the shot" when a random Fort Worth Garden personnel drove by.  Their wedding ceremony was at the  beautiful Holy Family Catholic Church Fort Worth where her parents were also married at.  Katy and Carson's reception was at the elegant and iconic Fort Worth Club.  Katy chose the colors gold, silver, white and navy blue to match the elegant feel.  She also had a lot of DIY details including the escort cards, monograms on pint glasses, words instead of table numbers, and also the use of vases she collected herself.  There's just so much laughter throughout the day and night, hope you enjoy these moments!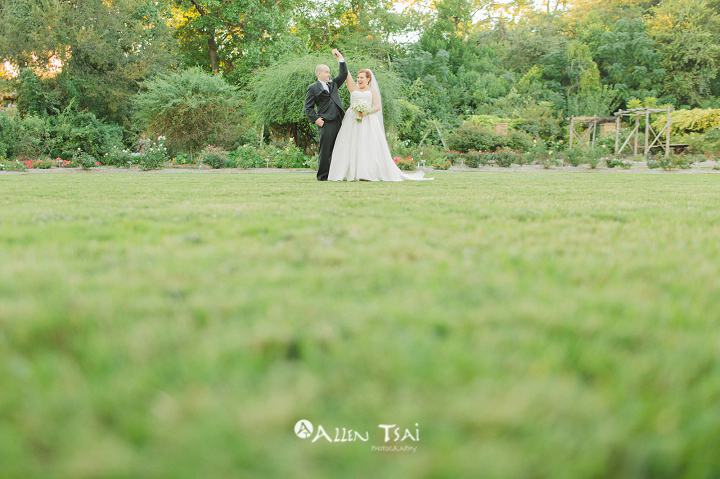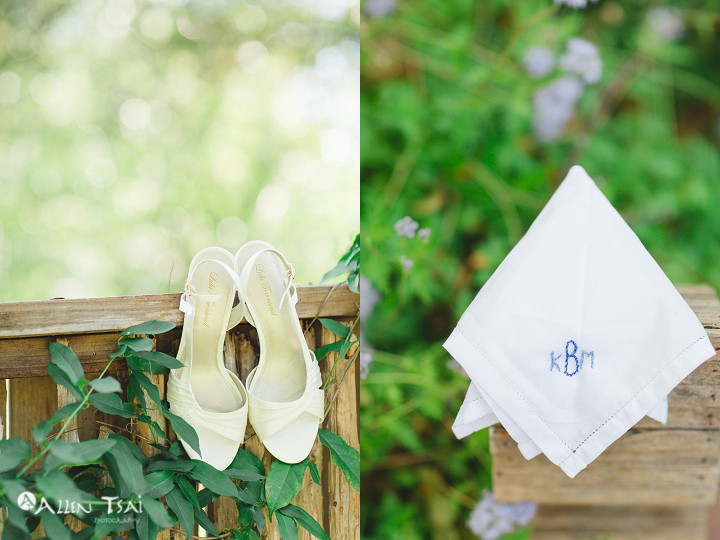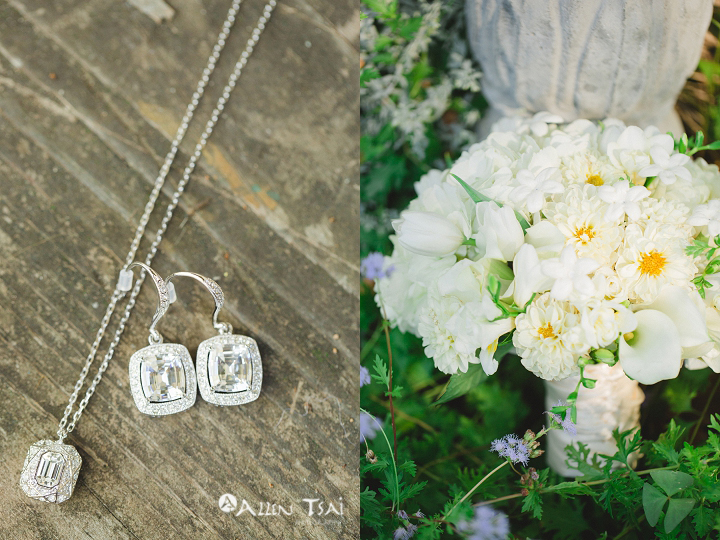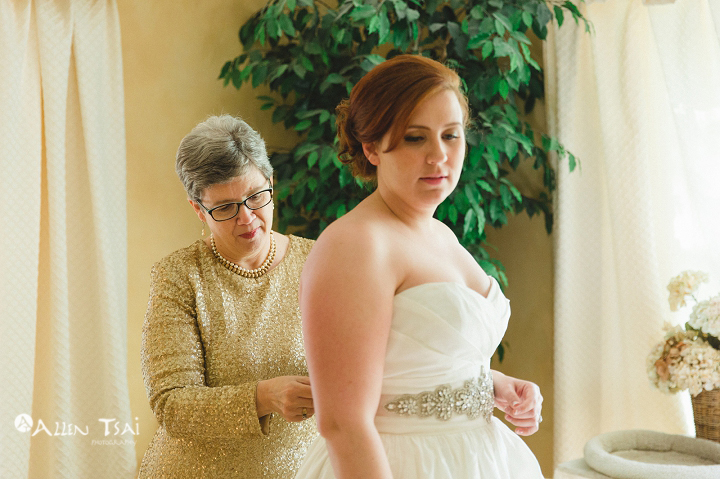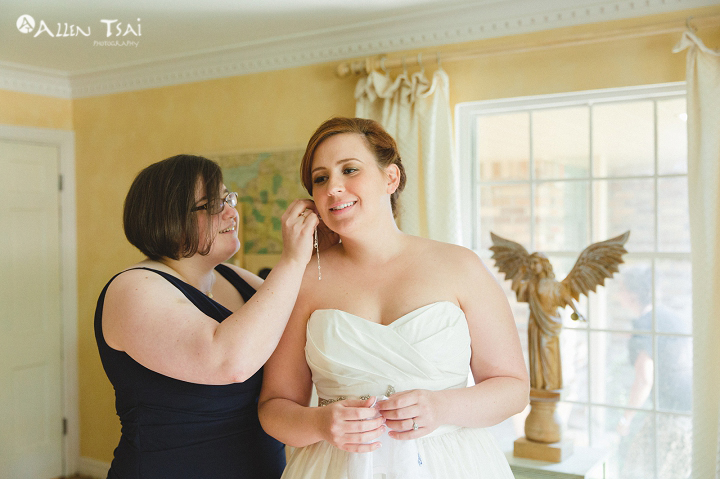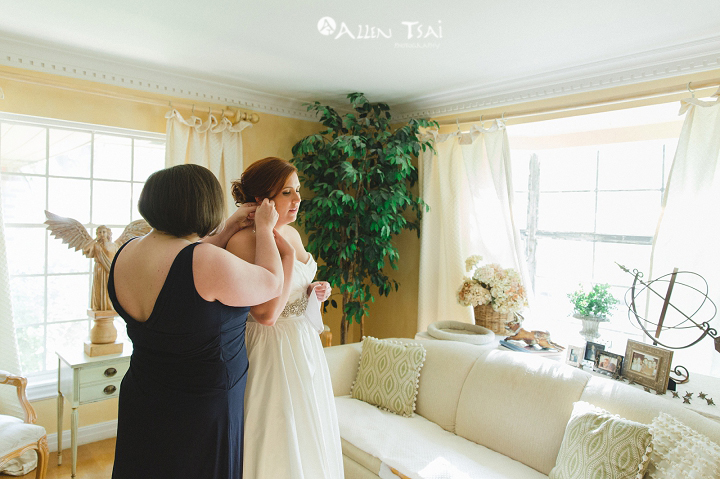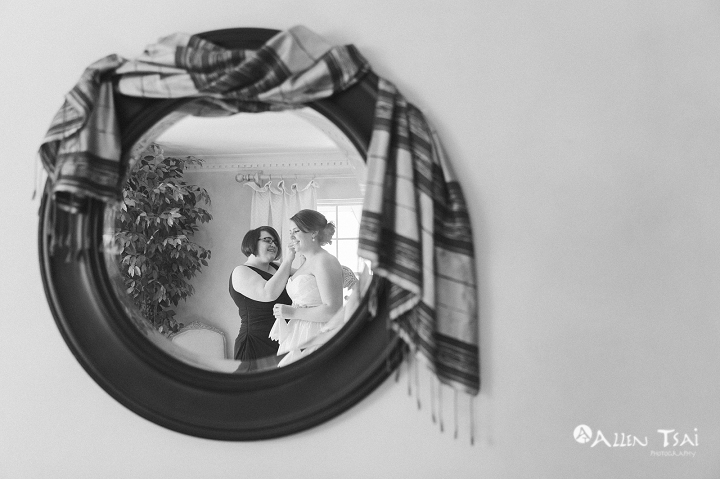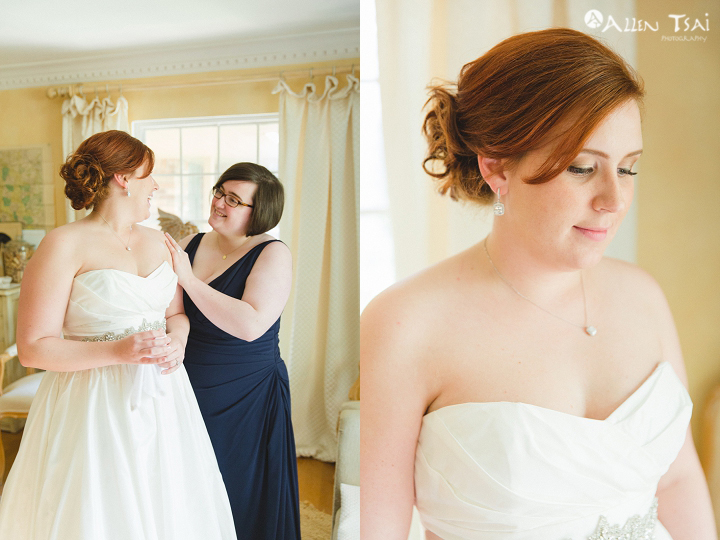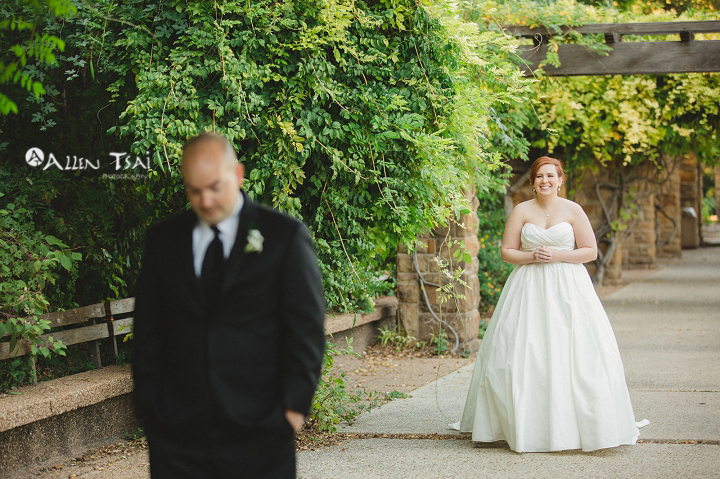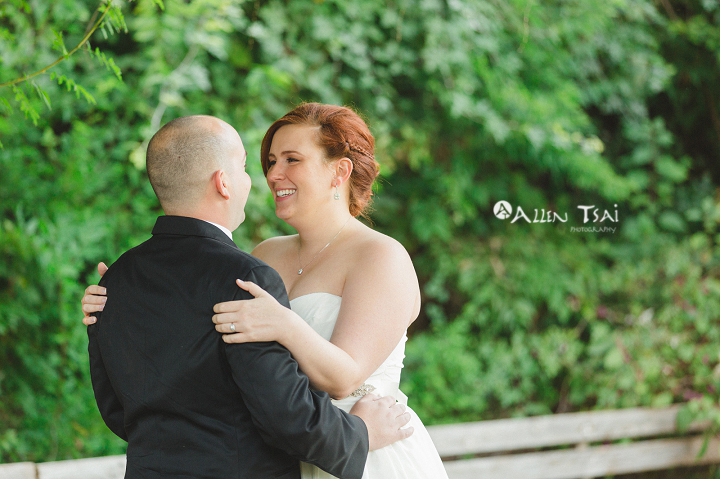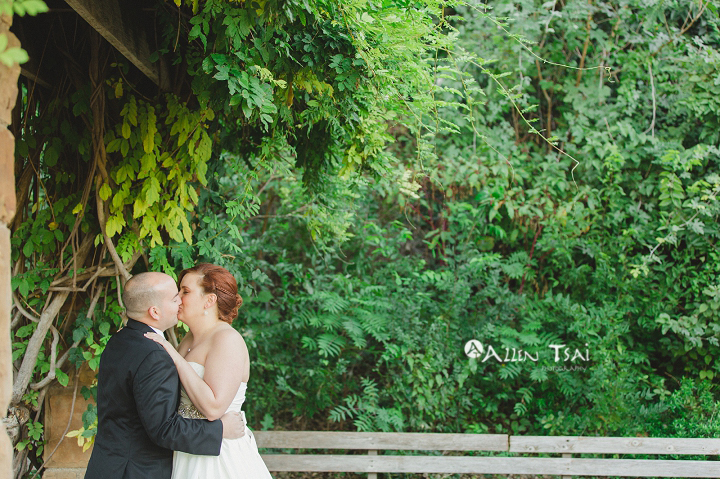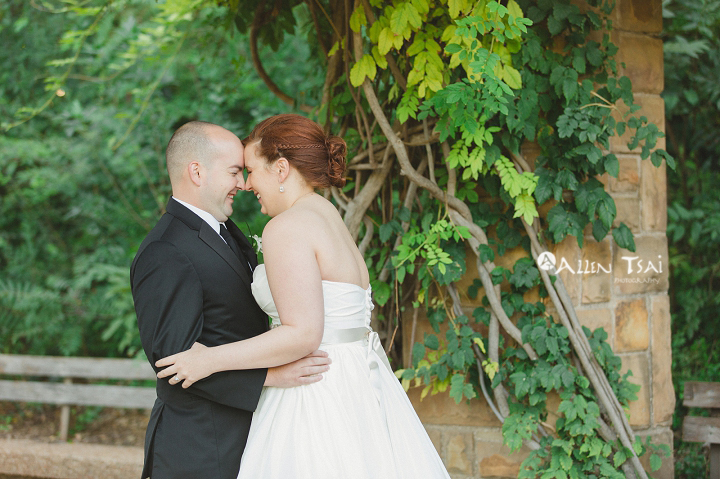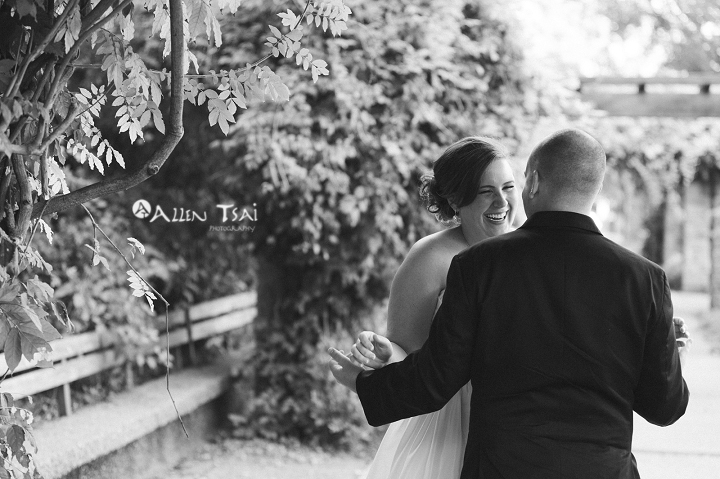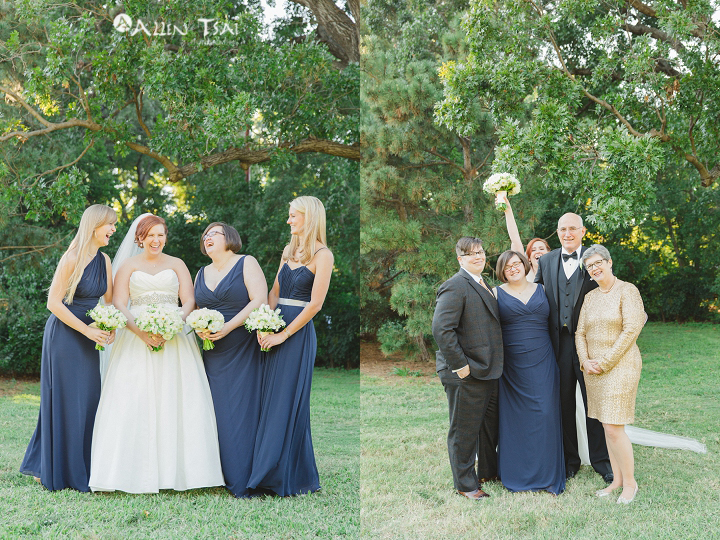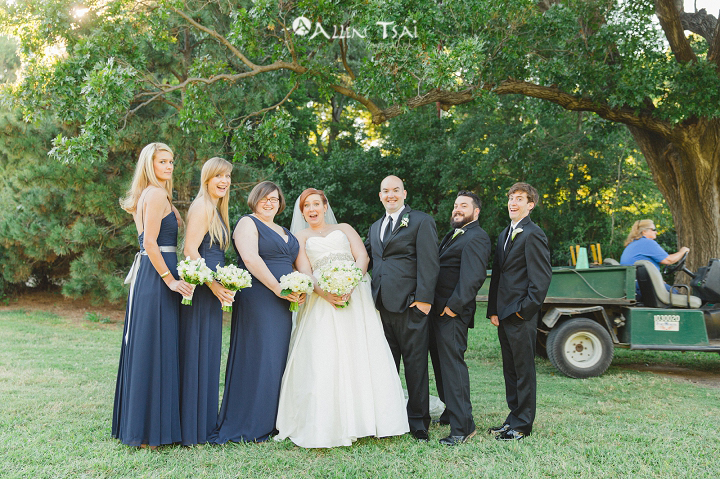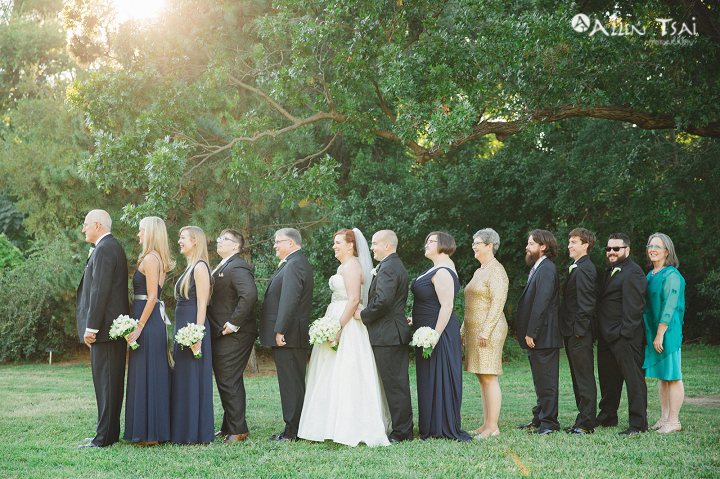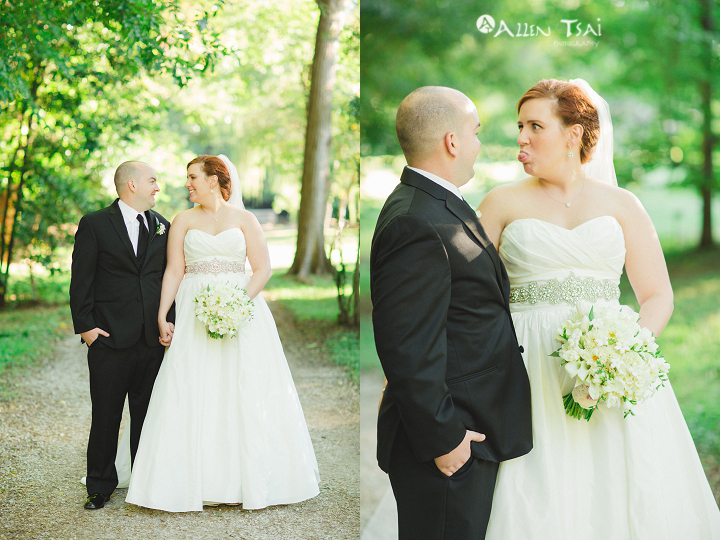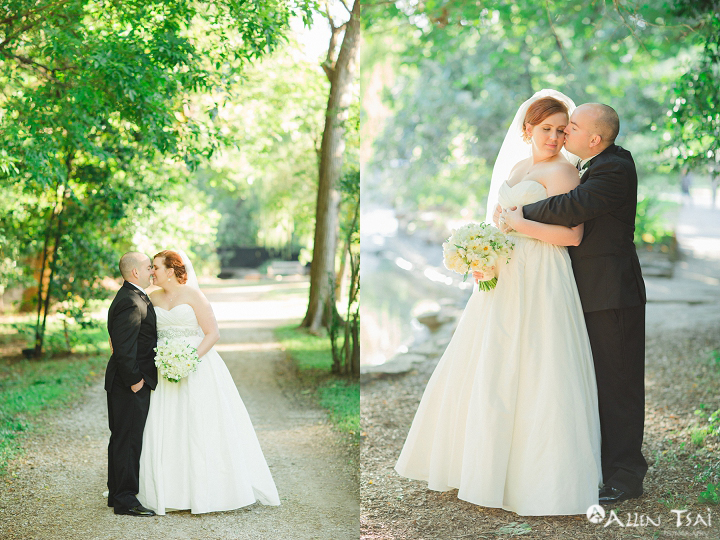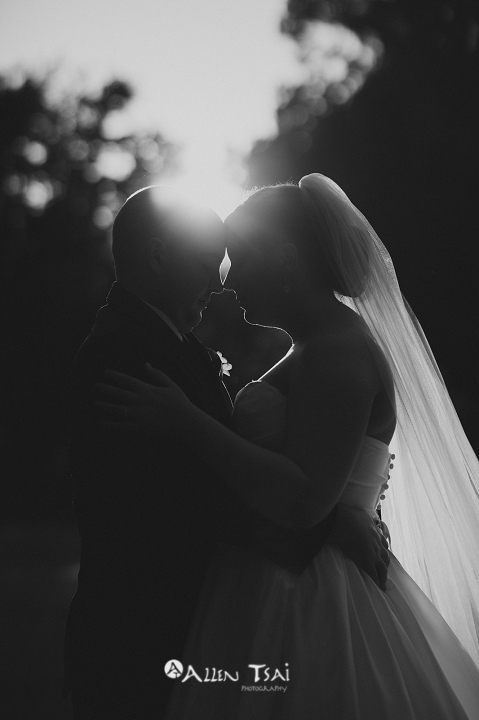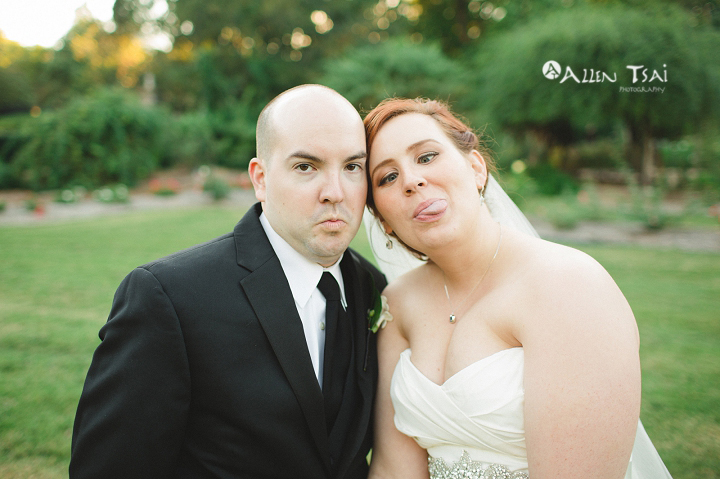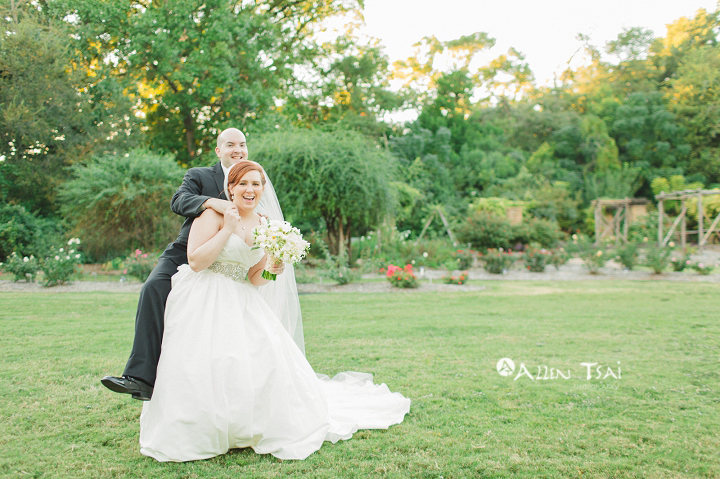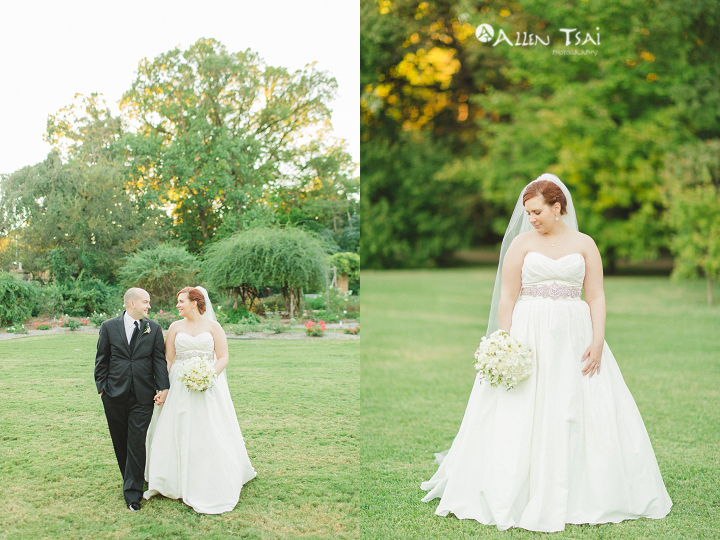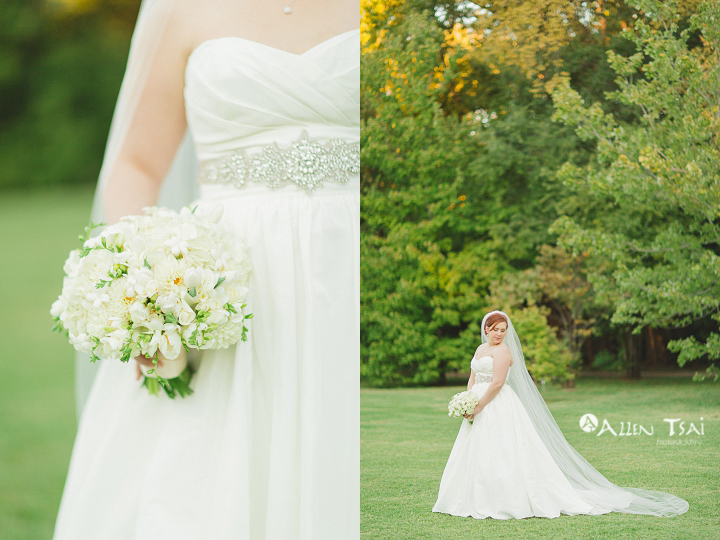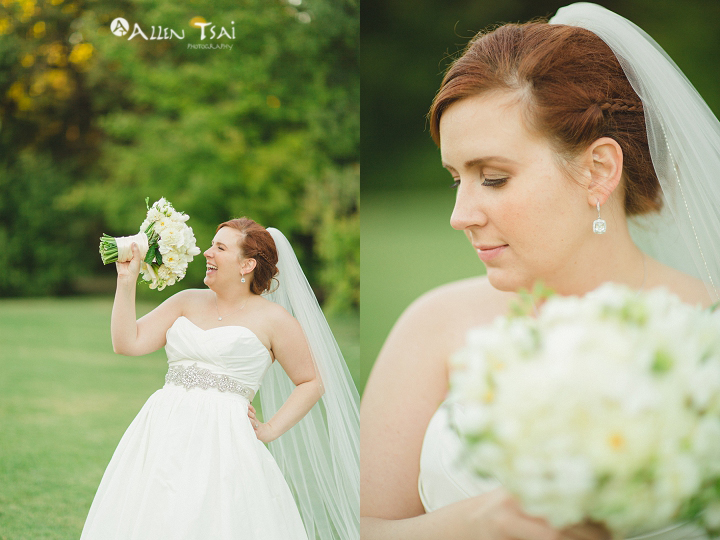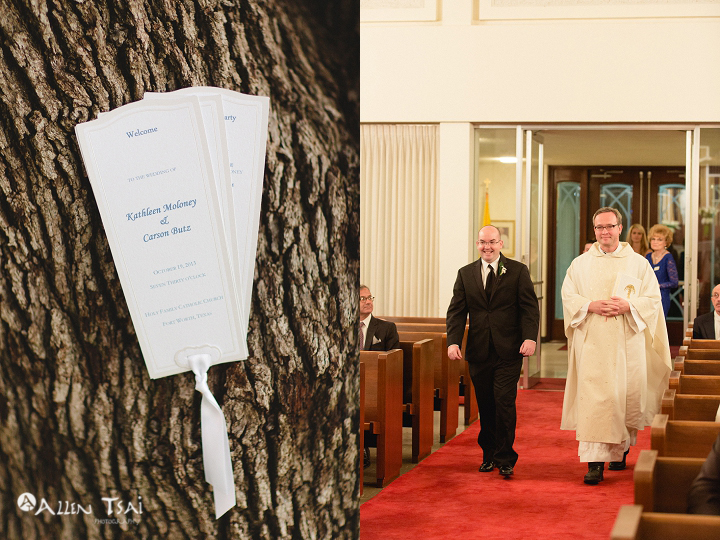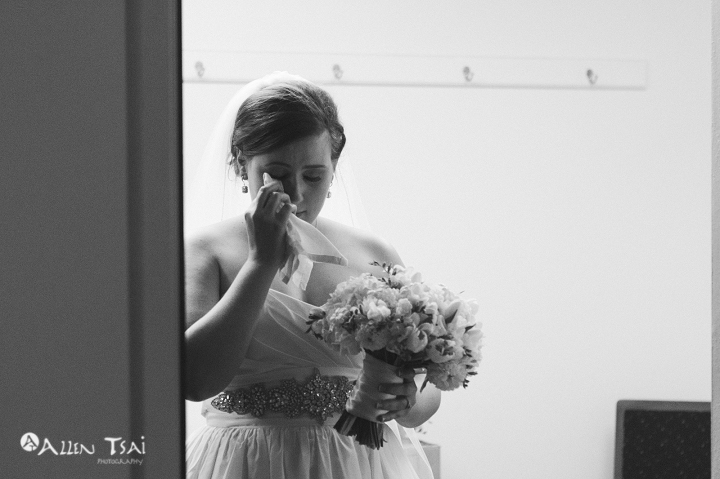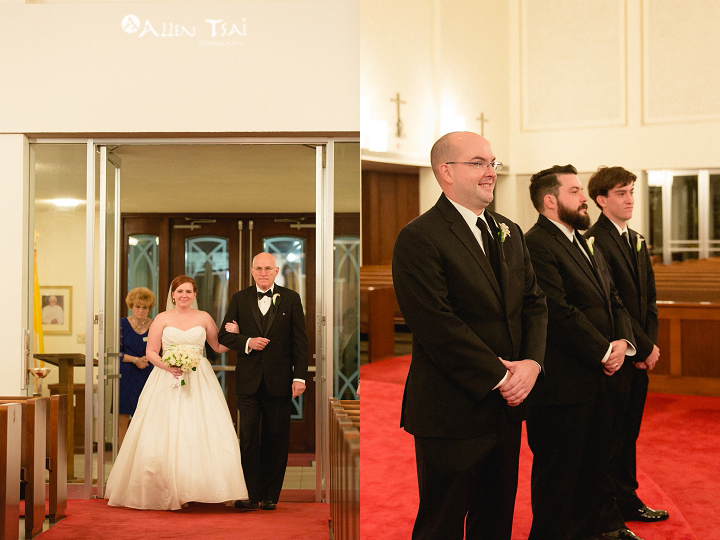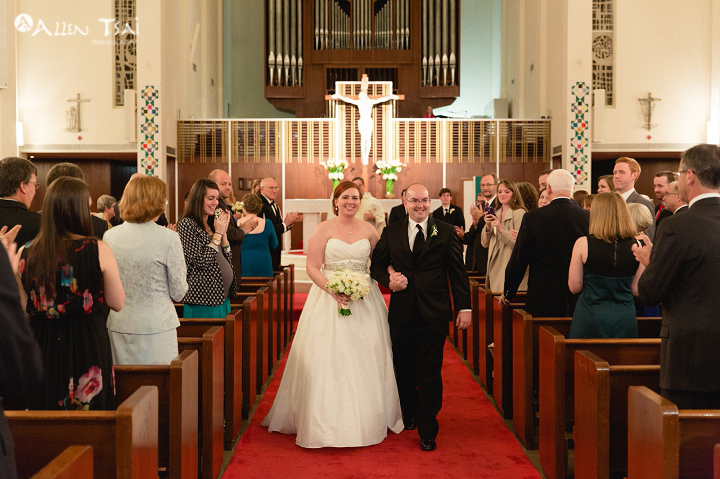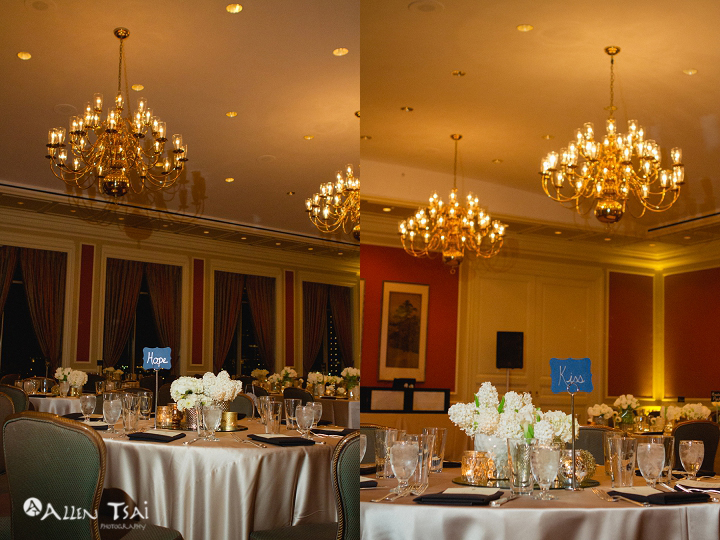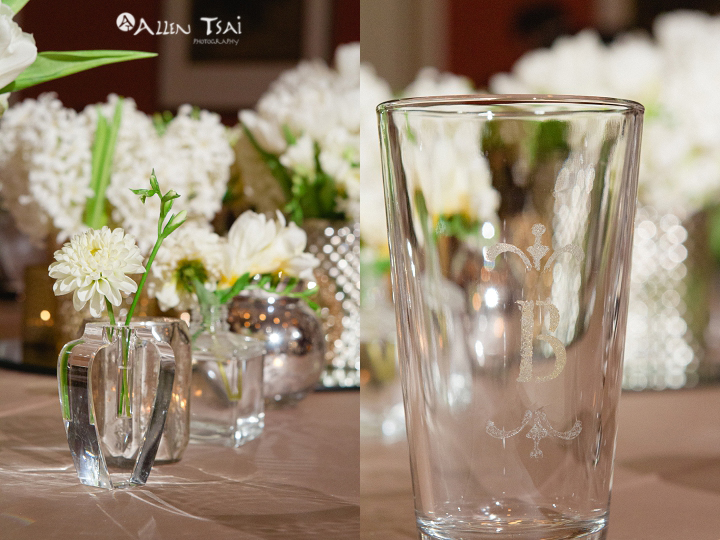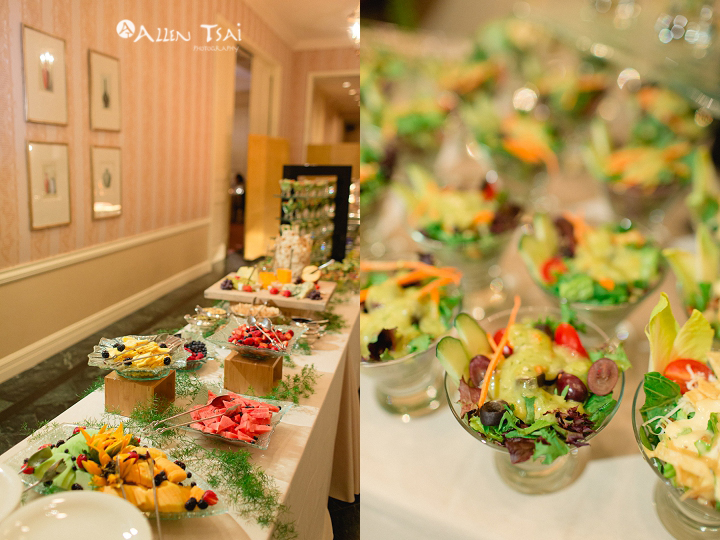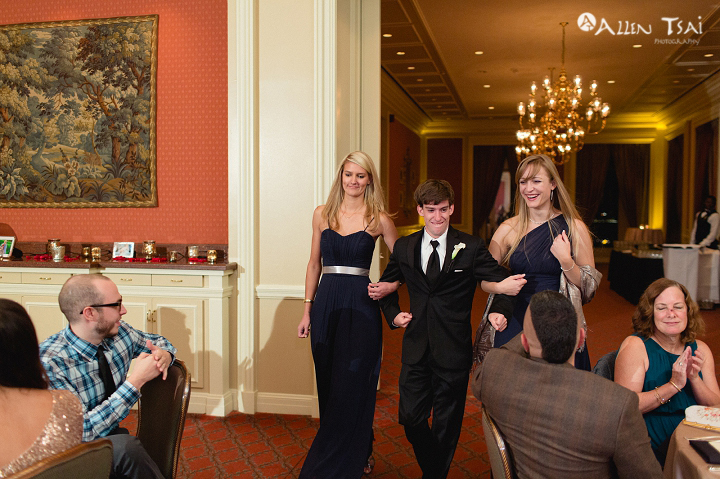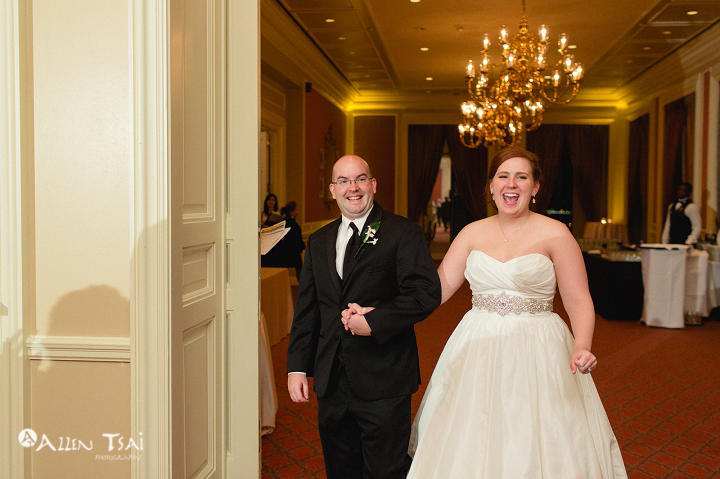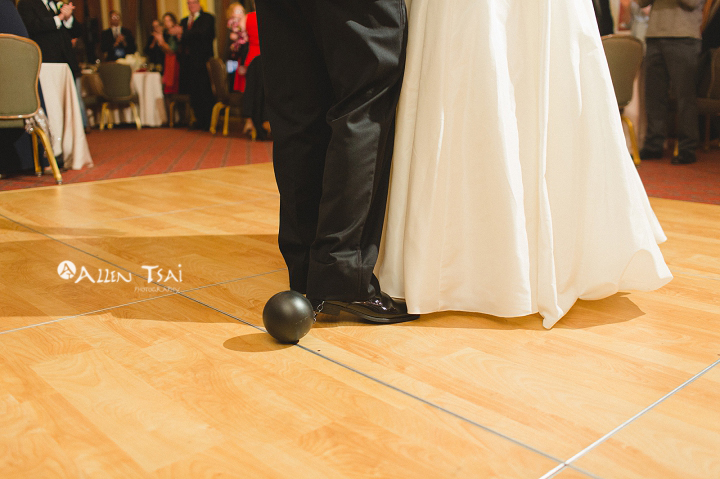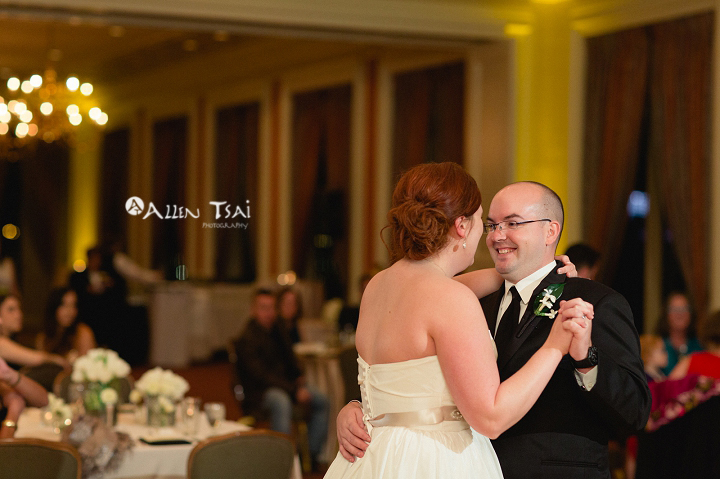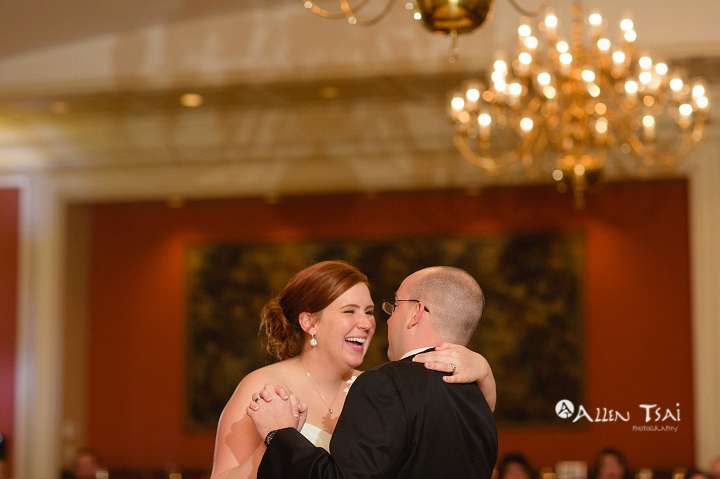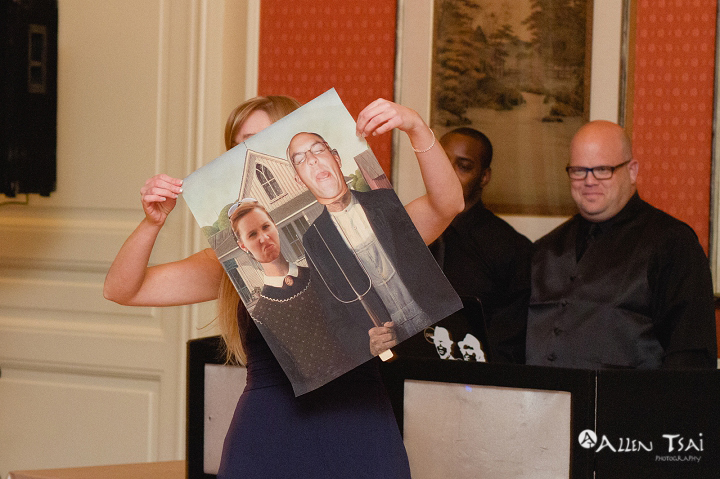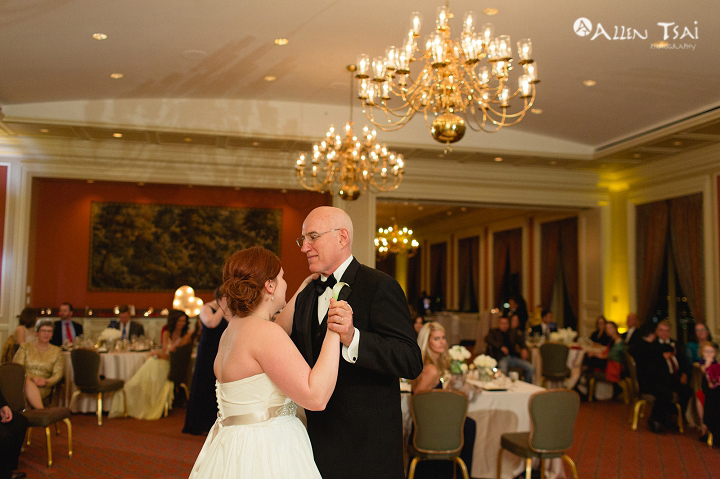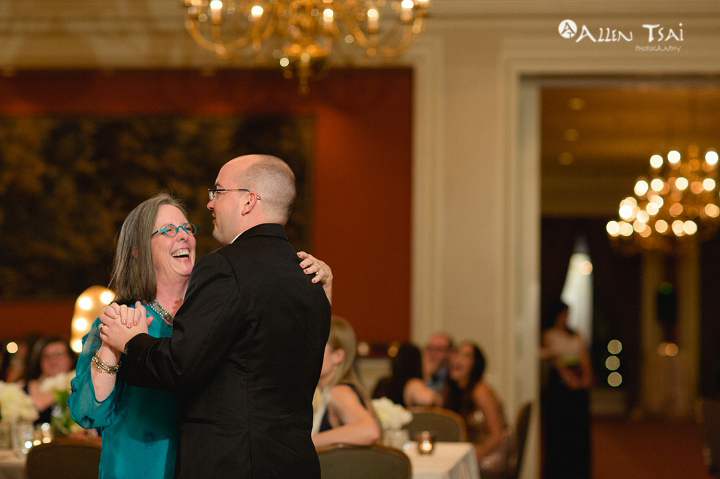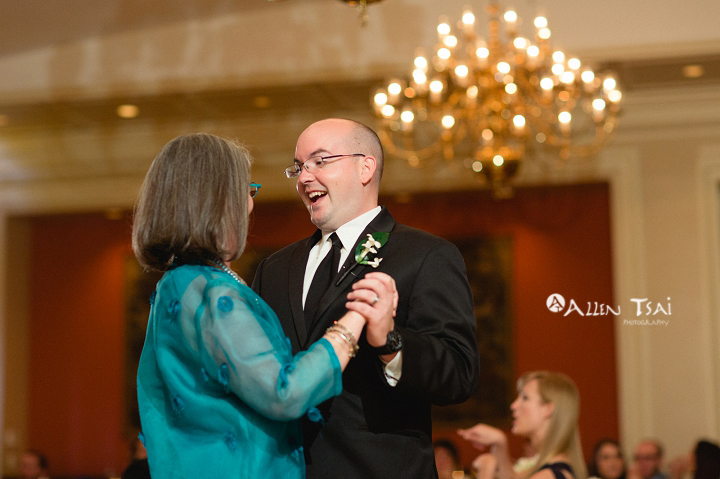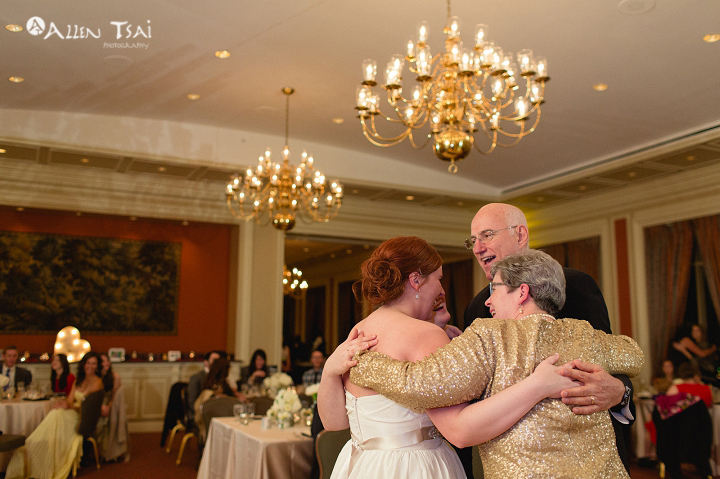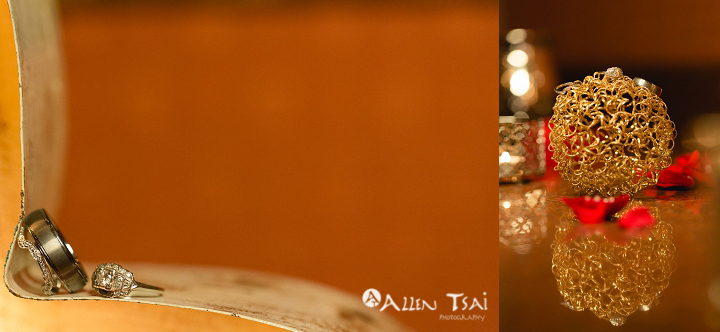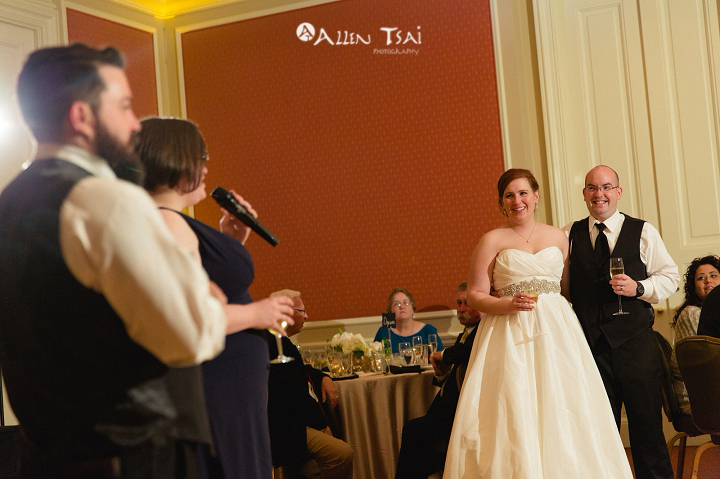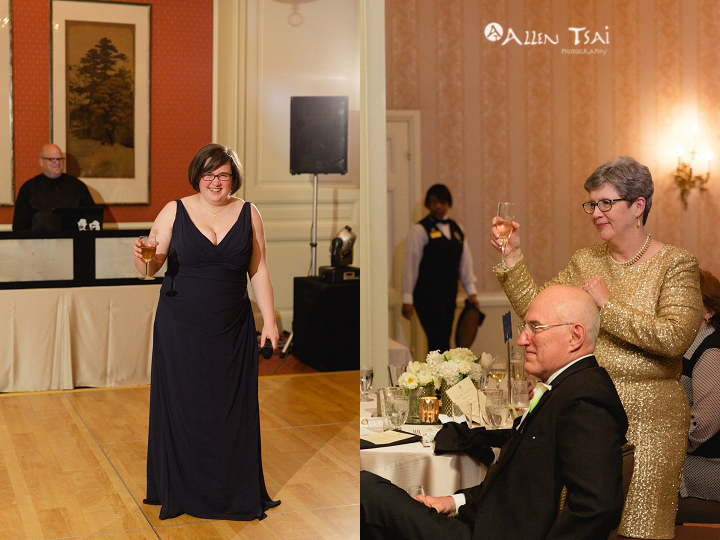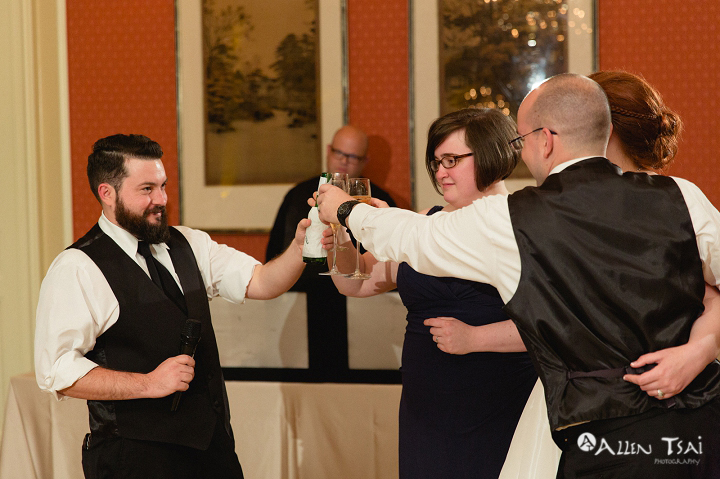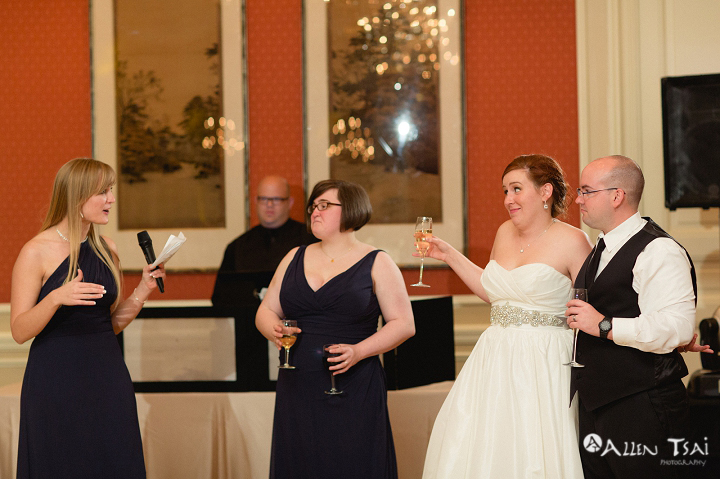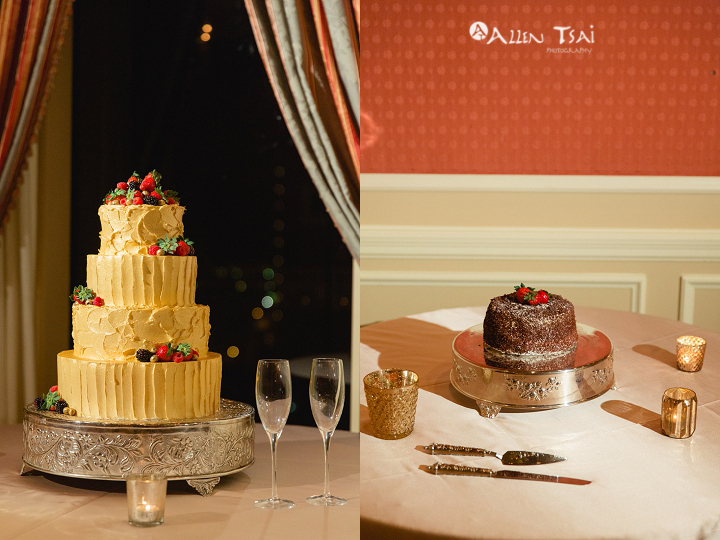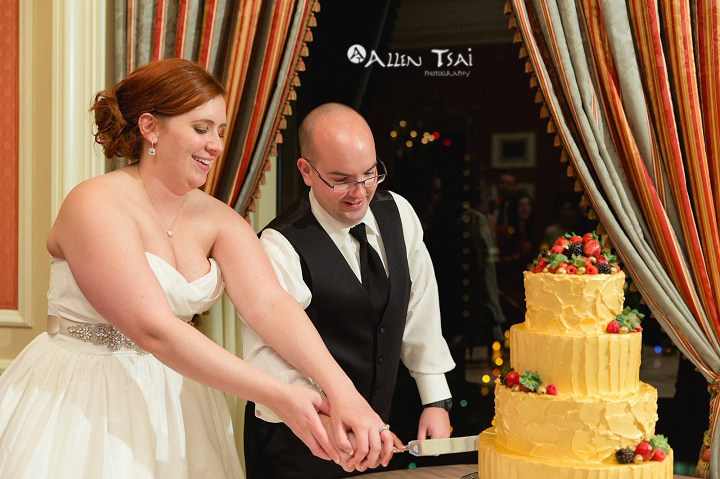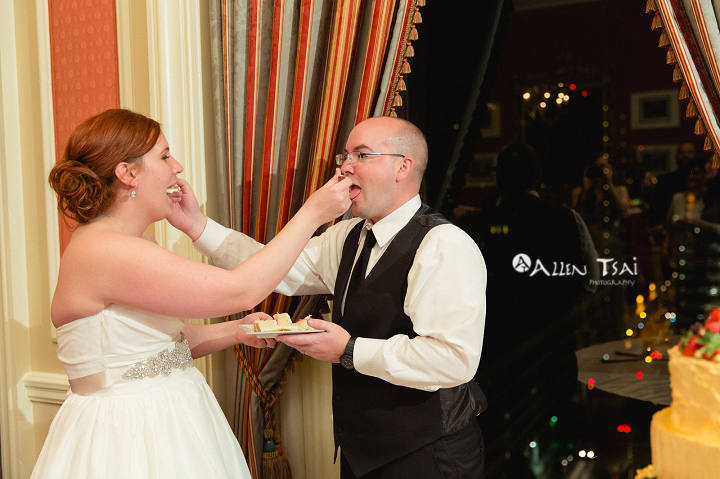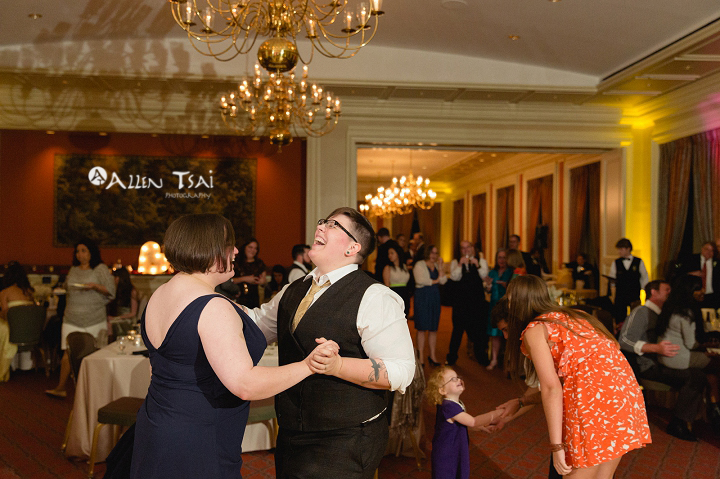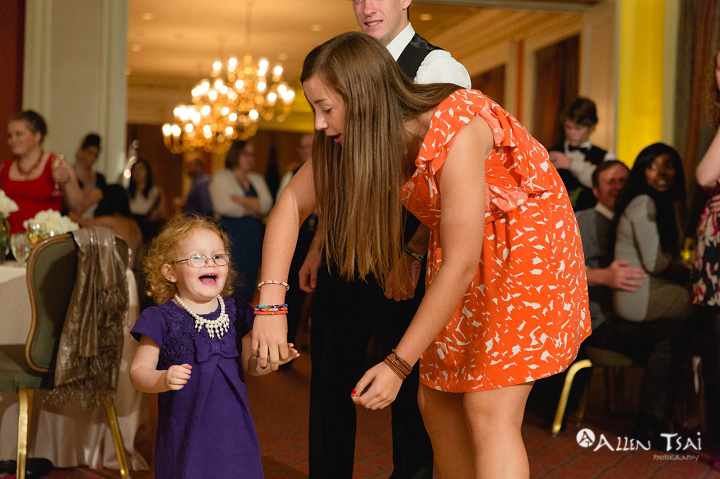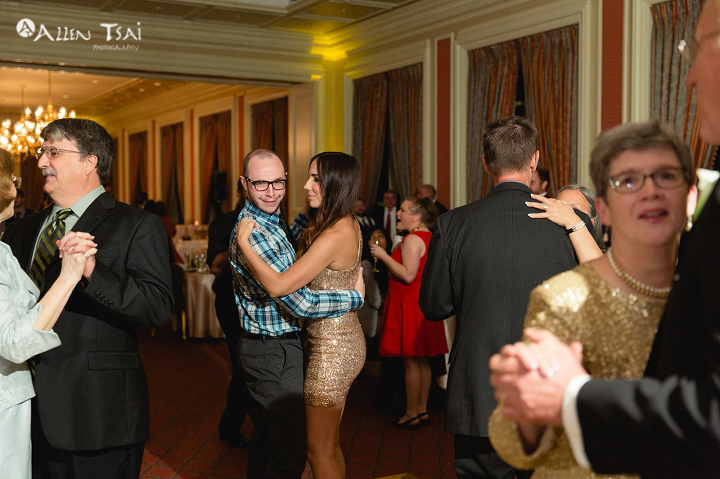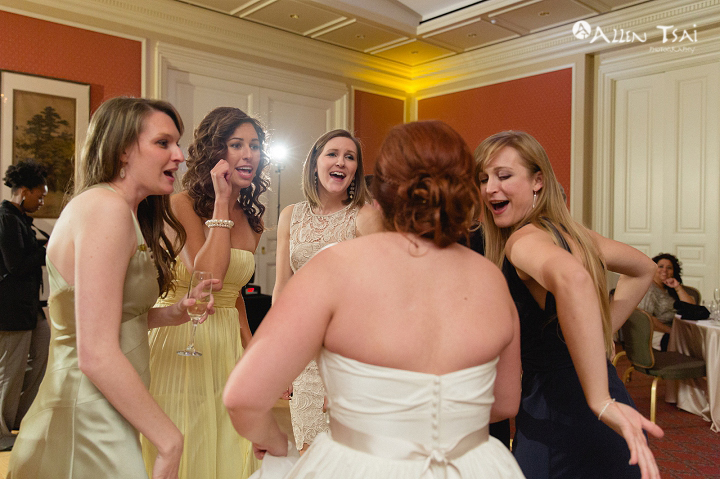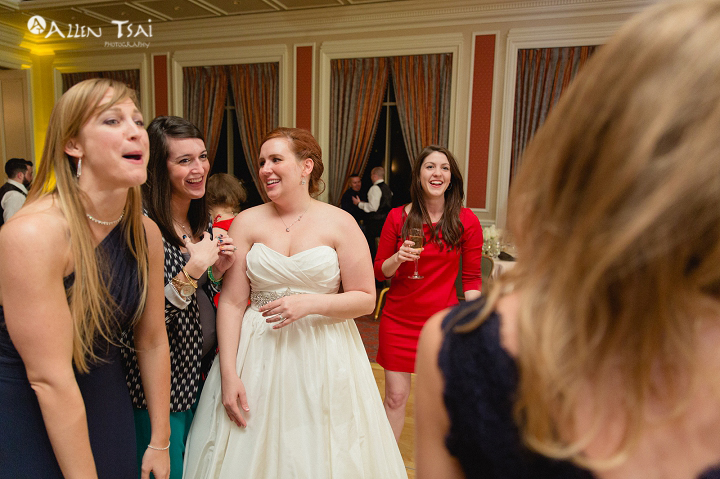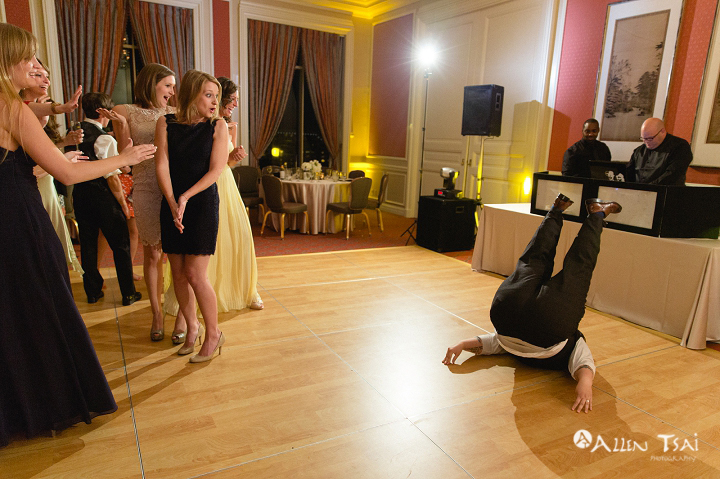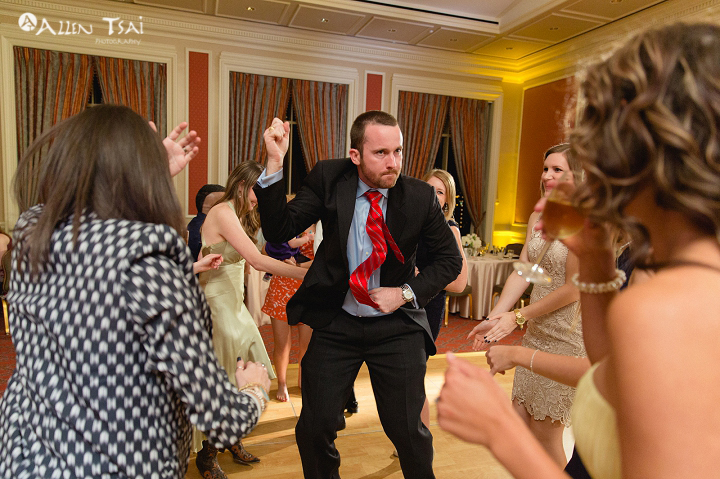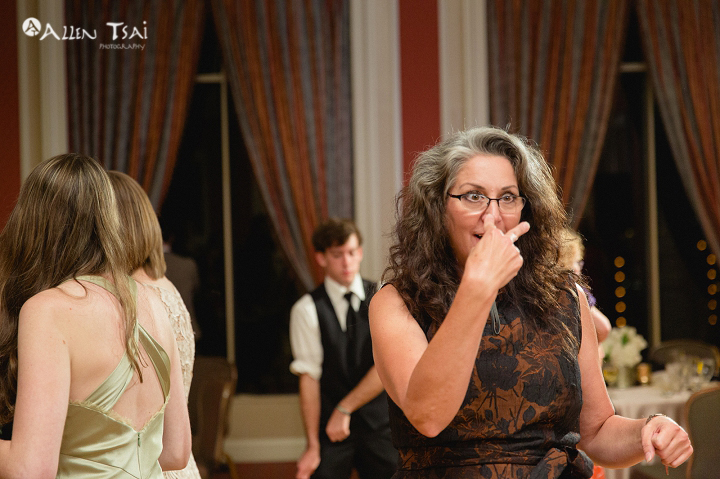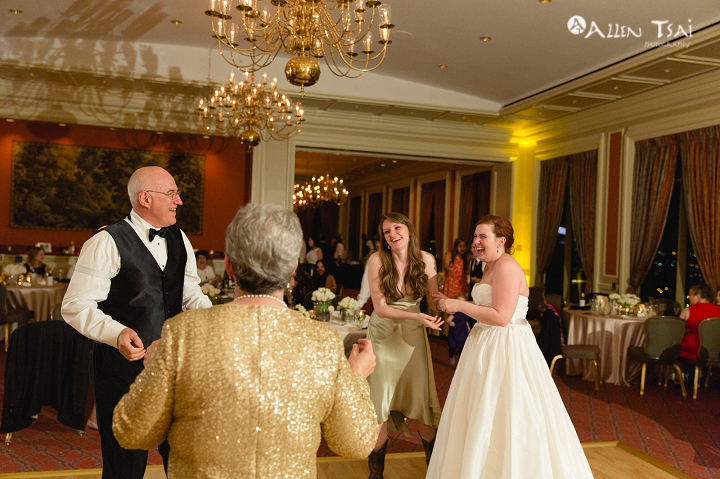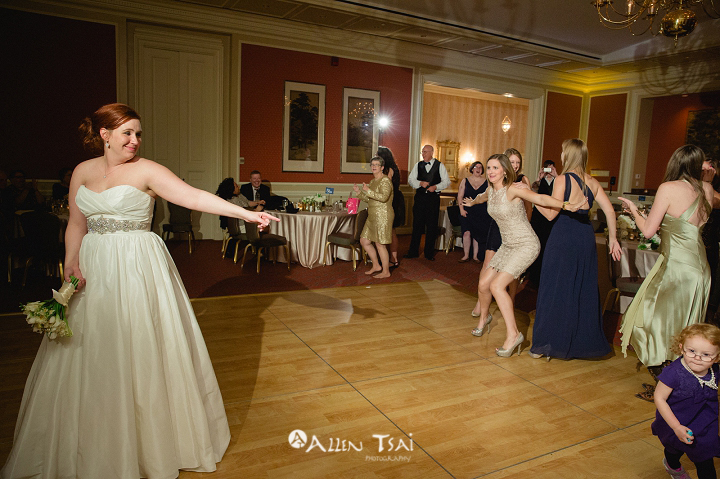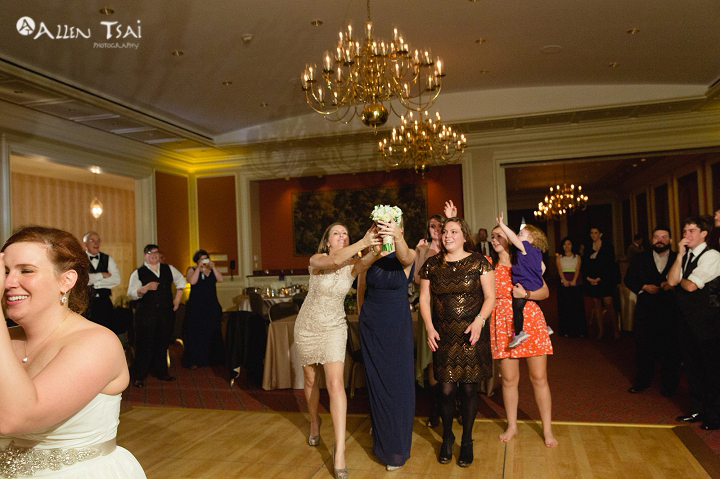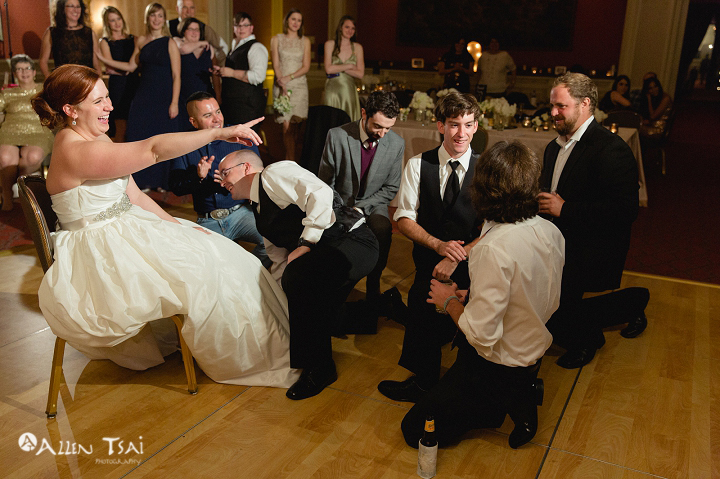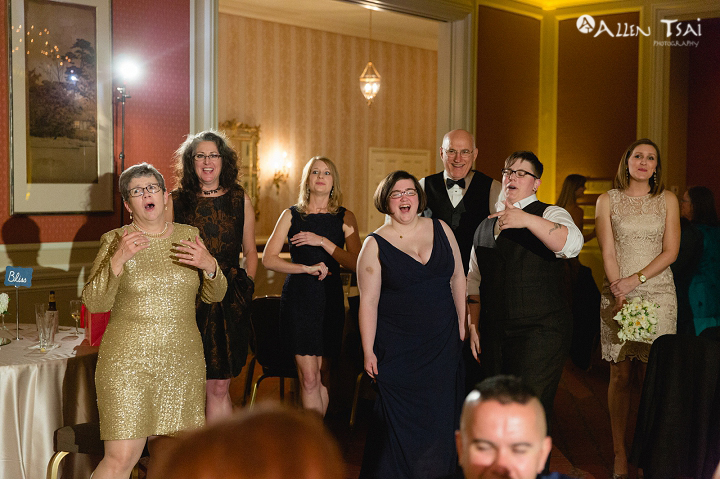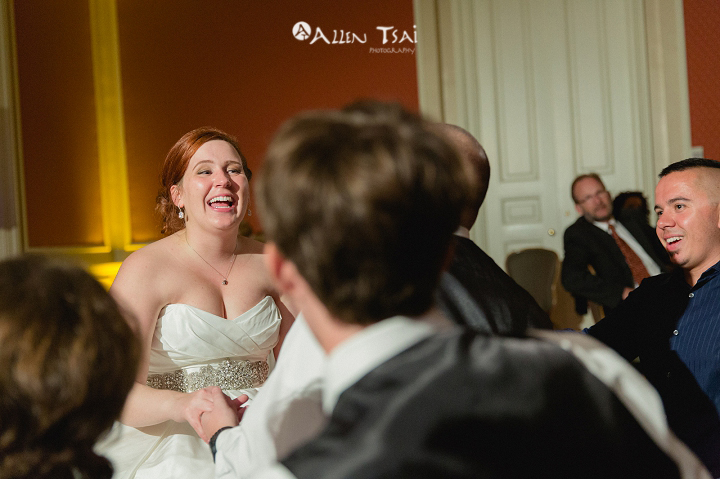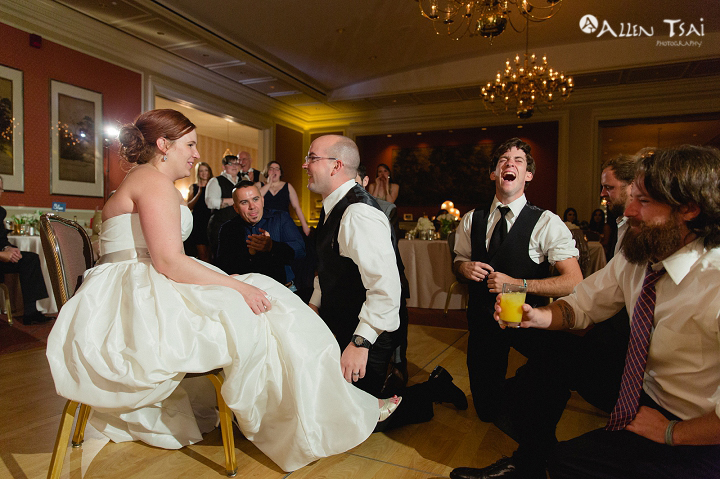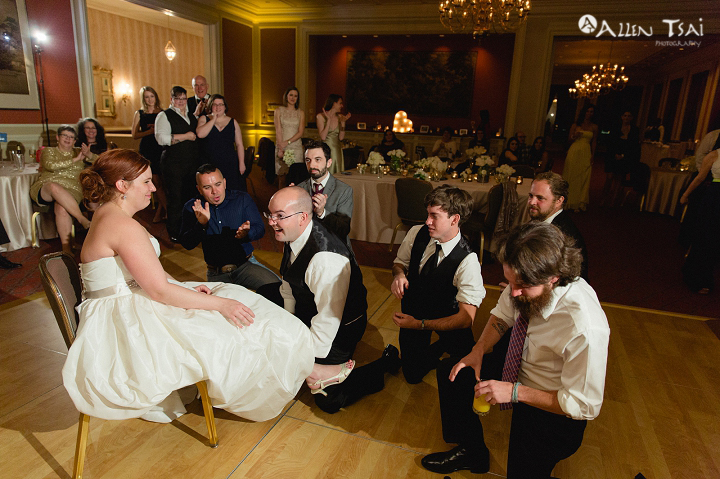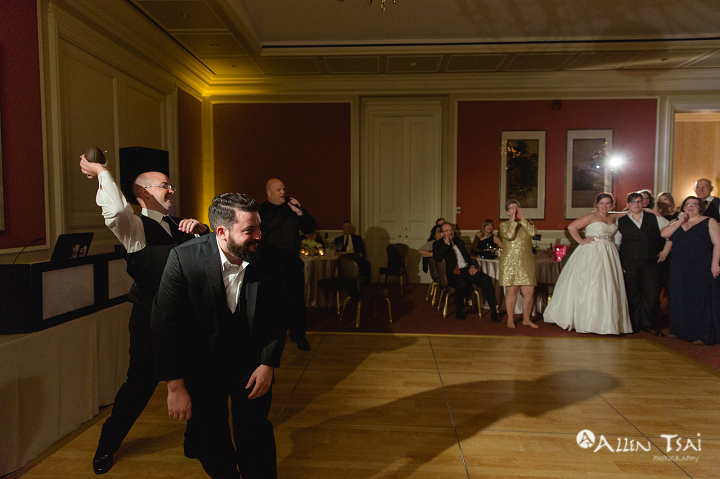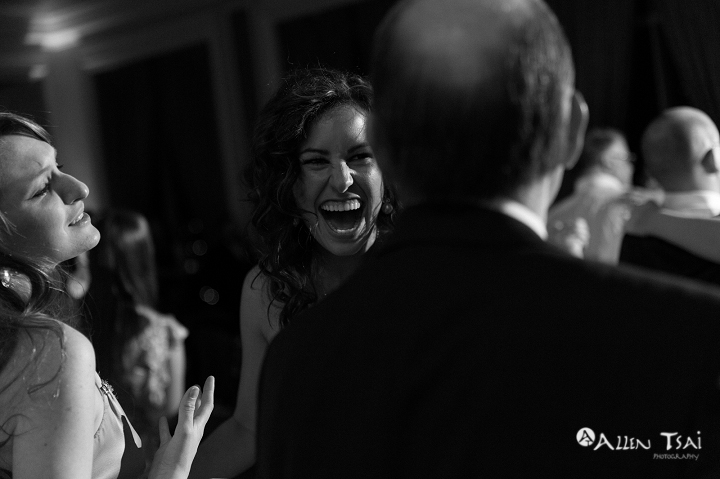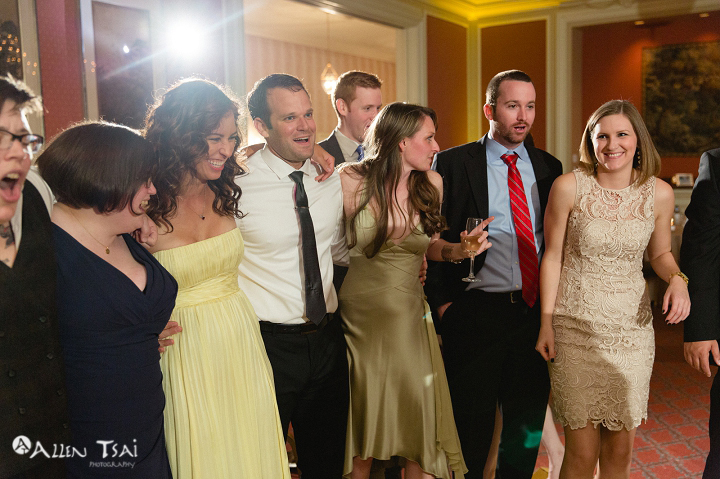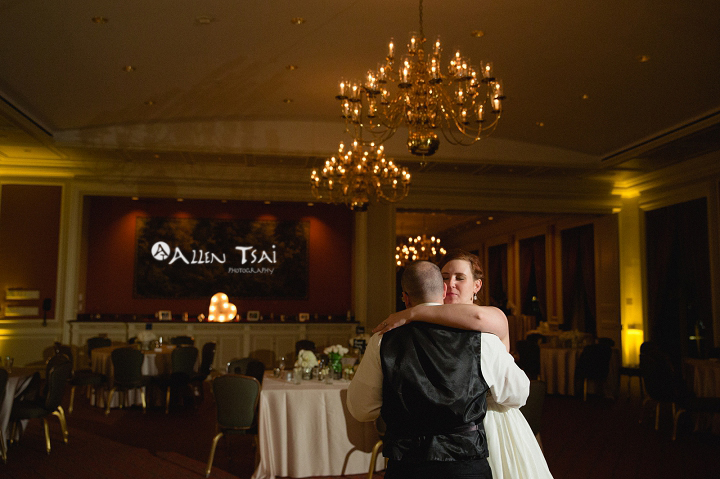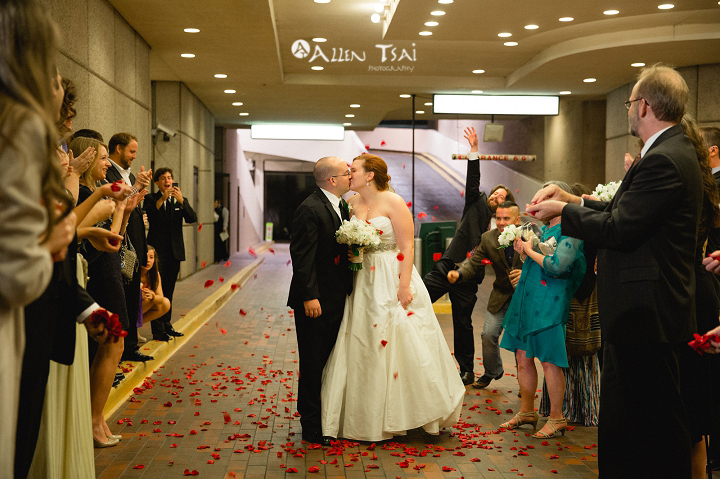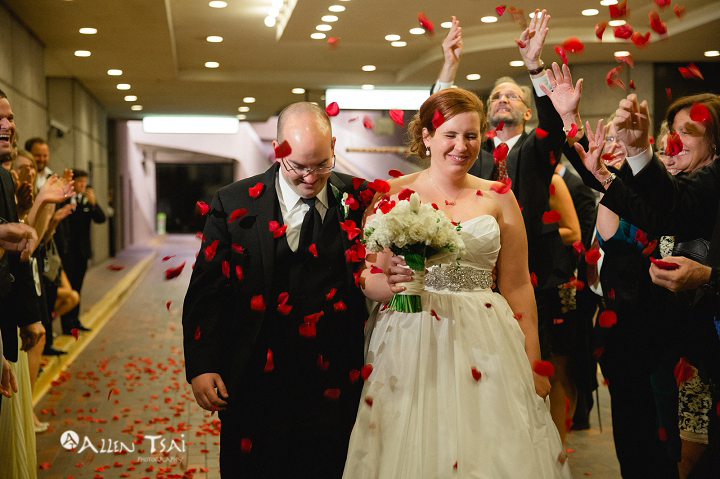 Venues:  Fort Worth Botanical Gardens, Holy Family Catholic Church, Fort Worth Club  Wedding Planner:  Keestone Events  Hair & Makeup:  The Salon  Floral:  Lexa's Flowers  DJ/Lighting: Paul Andrews, Randal Stout Entertainment
St. Michael the Archangel Catholic Church McKinney | Stonebridge Ranch Country Club Wedding | Dallas Wedding Photographer | Ashley+Rett
I immediately fell in love with Ashley and Rett when I met them, such a beautiful couple both inside and out!  Ashley's new year resolution was to meet one new person every week, which lead to adding Rett on Facebook through his sisters.  Luckily, Rett accepted the friend request (who wouldn't?), proposed in one of my favorite cities San Francisco, and that's why we're here today!  Both from McKinney, the ceremony was at the beautiful St. Michael the Archangel Catholic Church in McKinney.  Gorgeous stained glass with well designed open space, Ashley and Rett had a first touch to calm the nerves, which Rett told me afterwards that he was really glad they did it!  Their reception was at the Stonebridge Ranch Country Club which served as an amazing backdrop even without any sunlight left when we arrived.  Ashley chose gold, white and a dash of black as her wedding colors which created a really elegant look! Congratulations Ashley and Rett!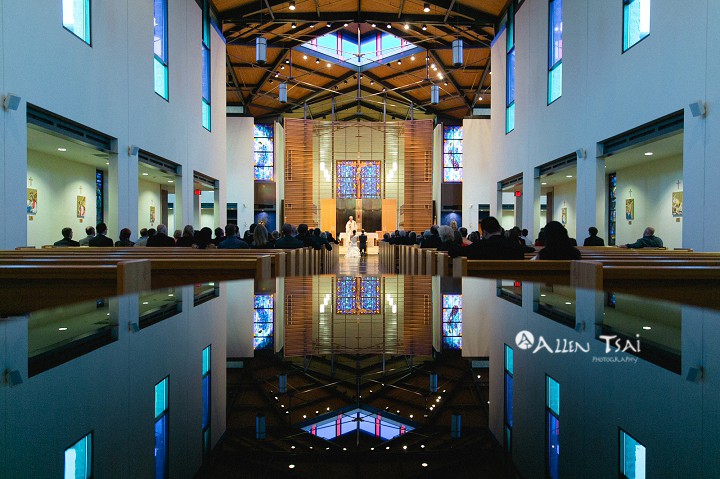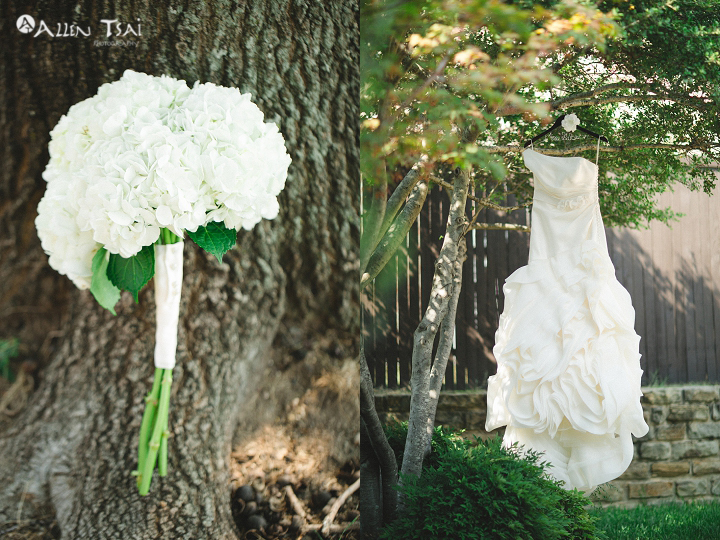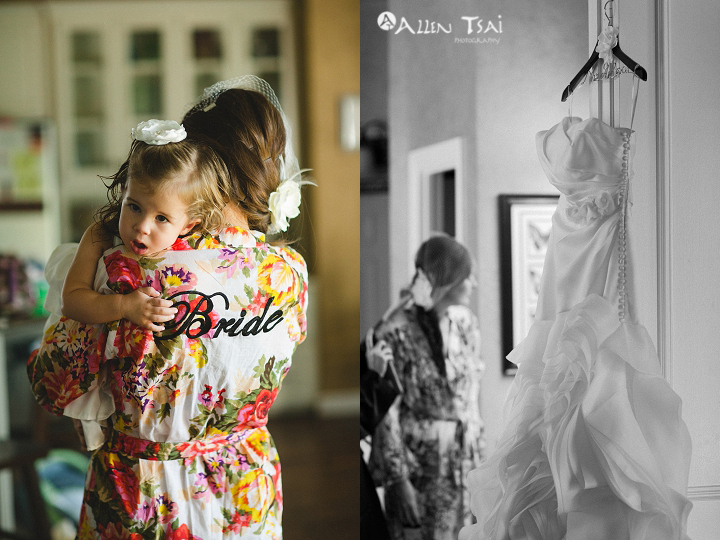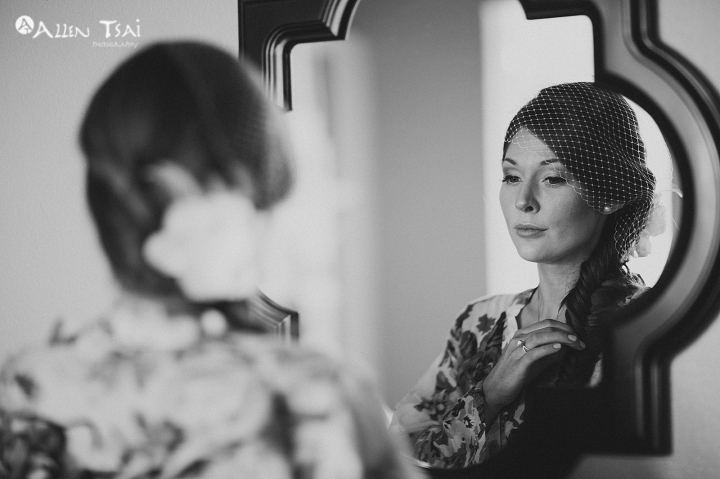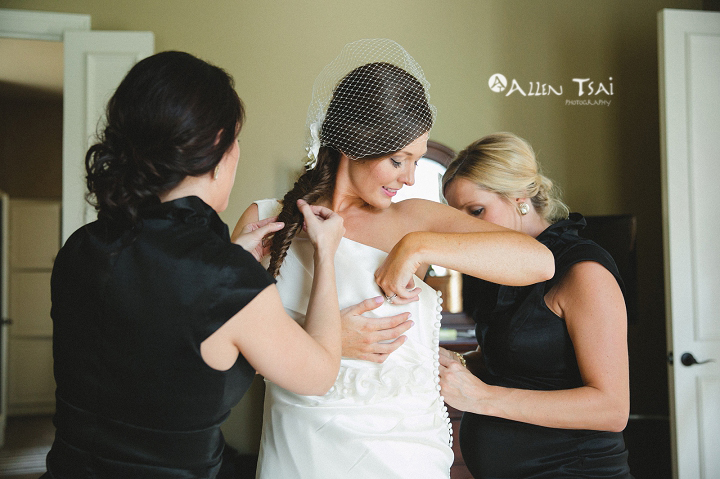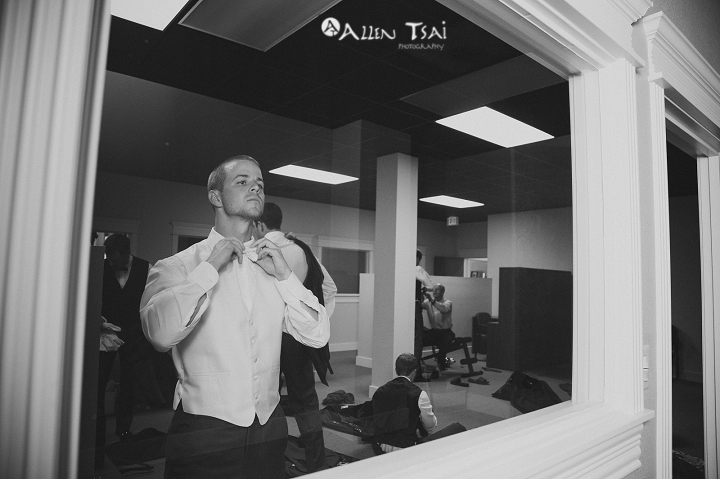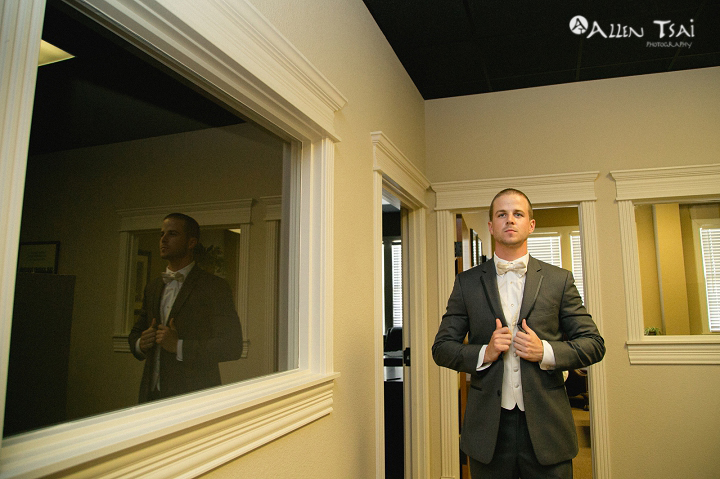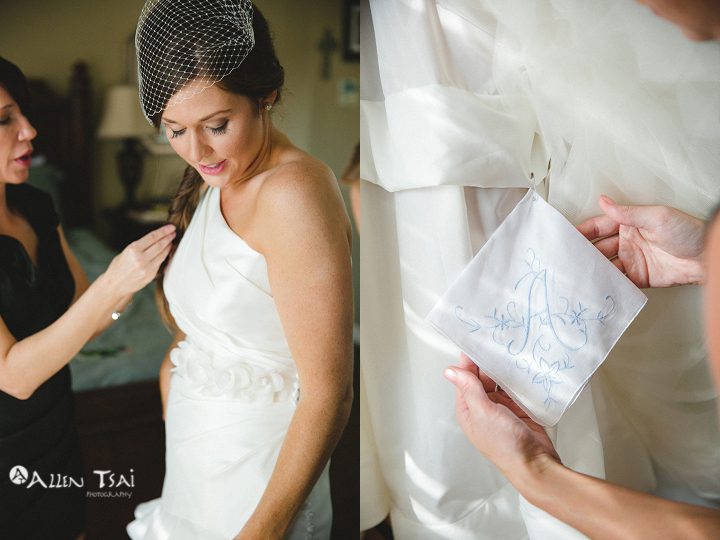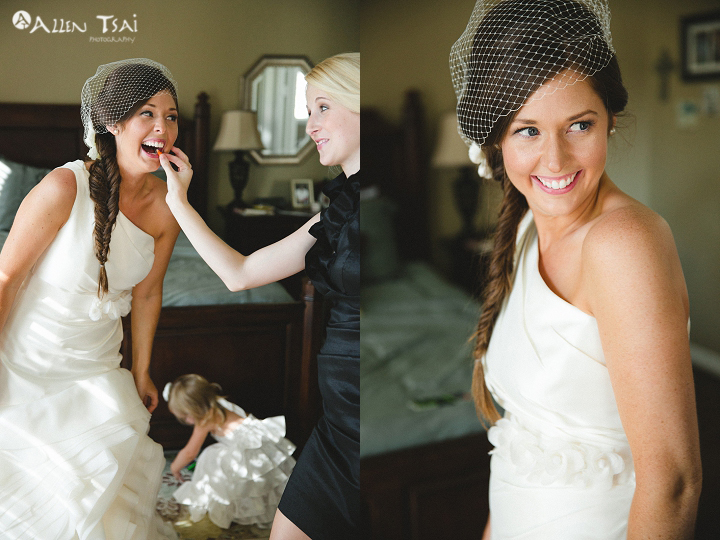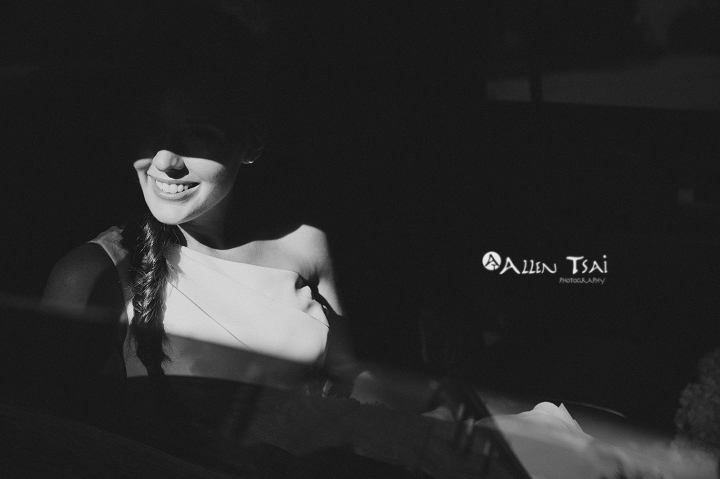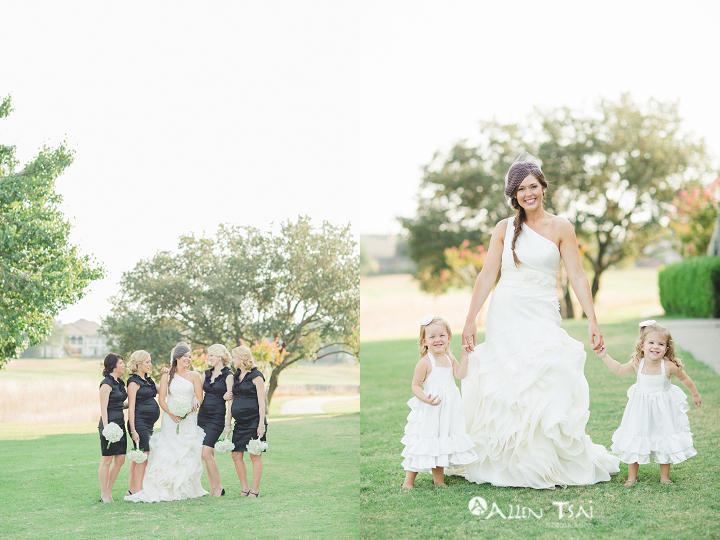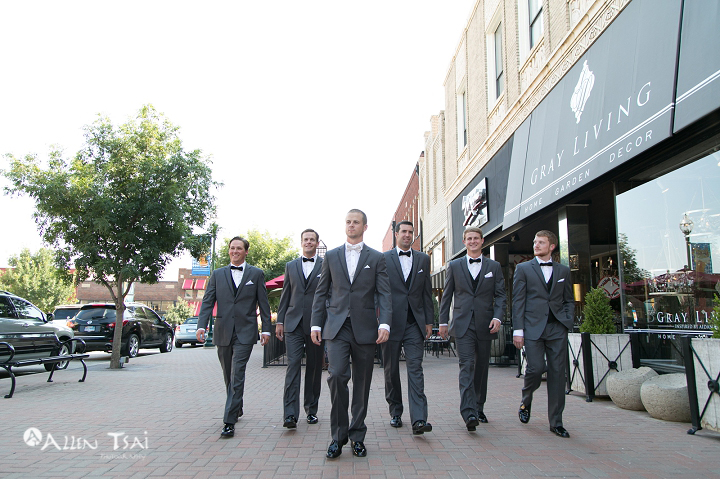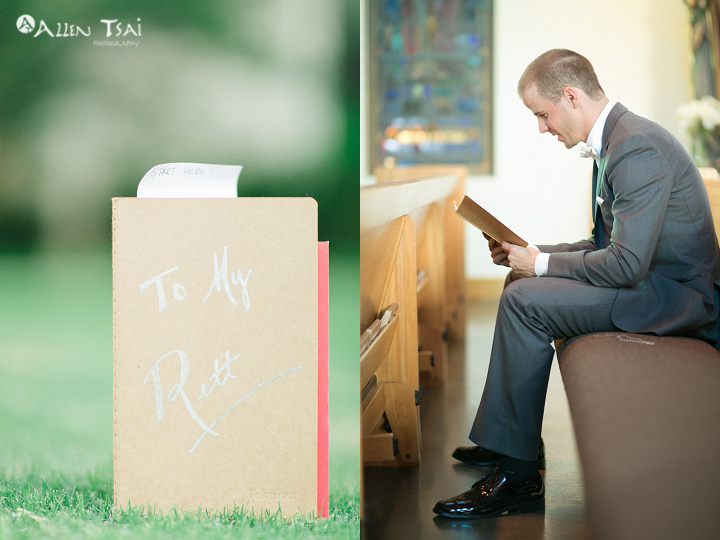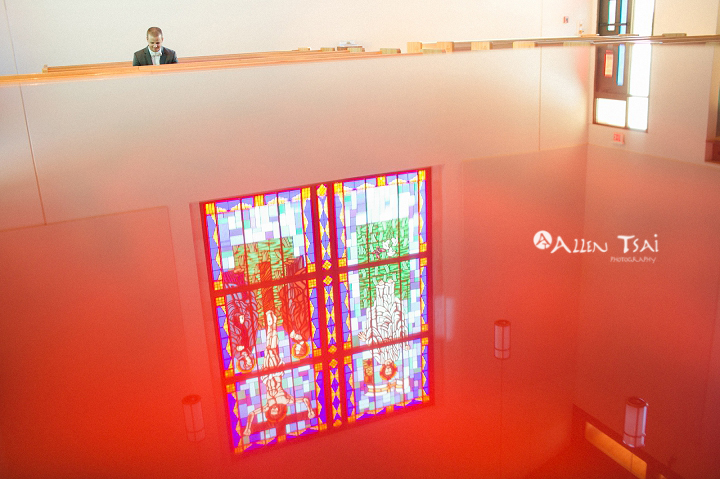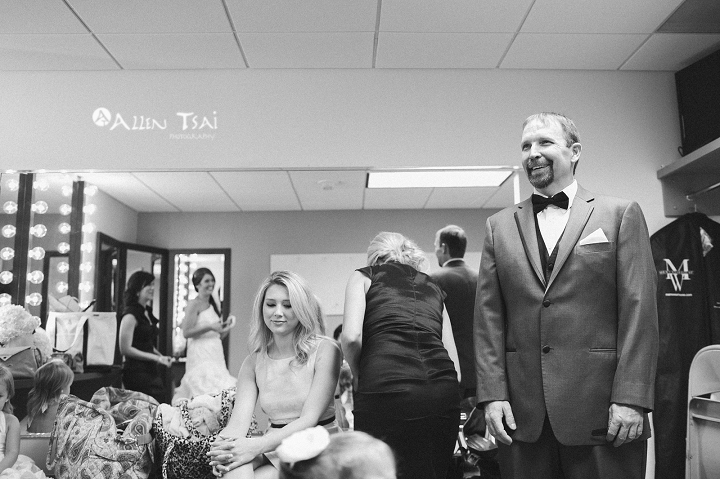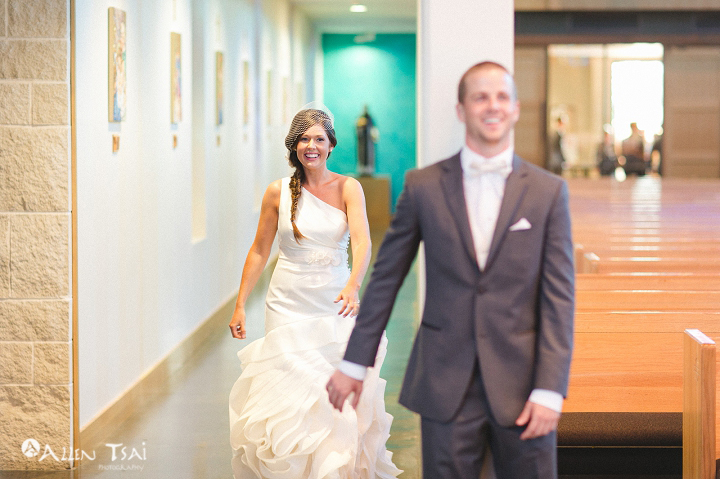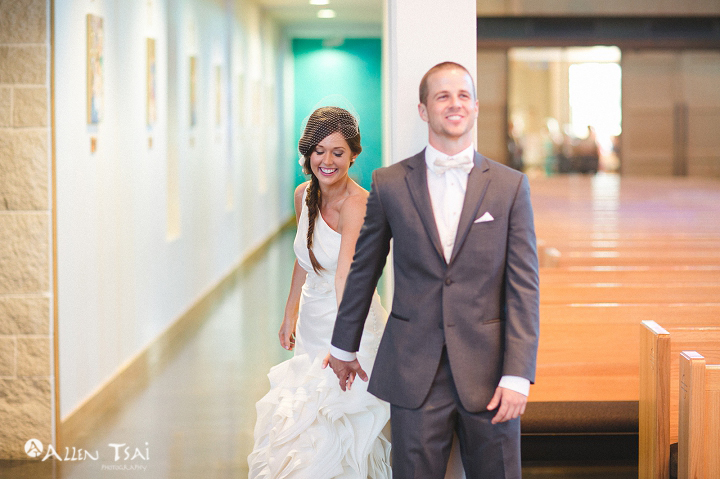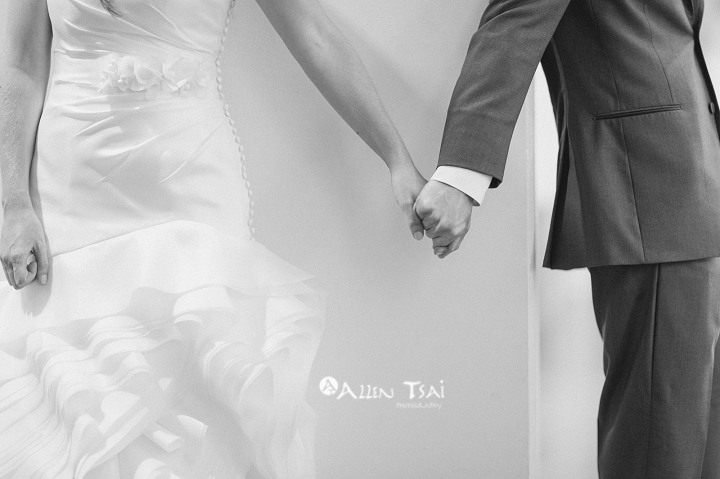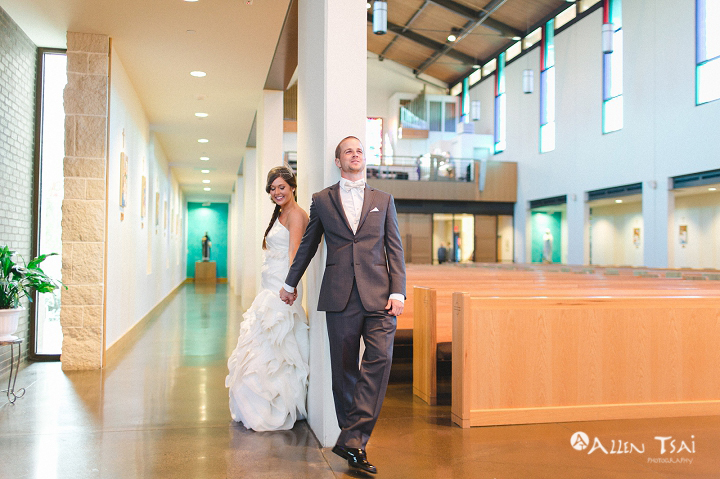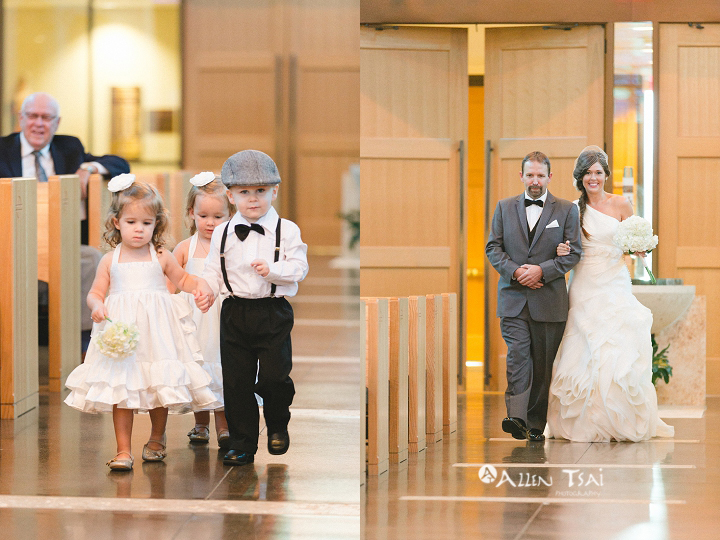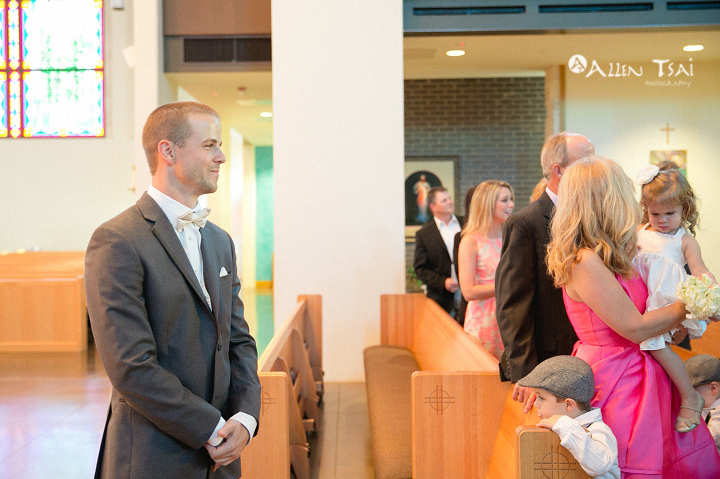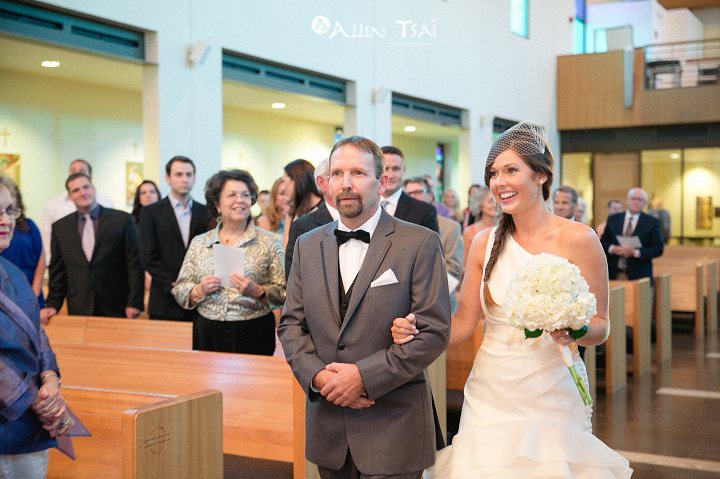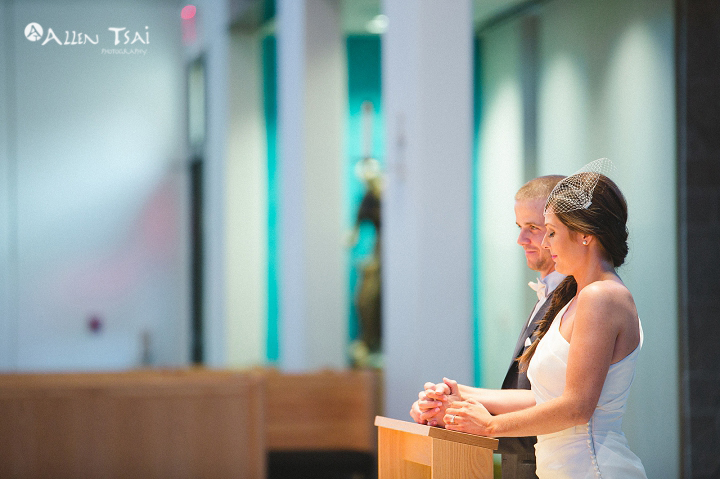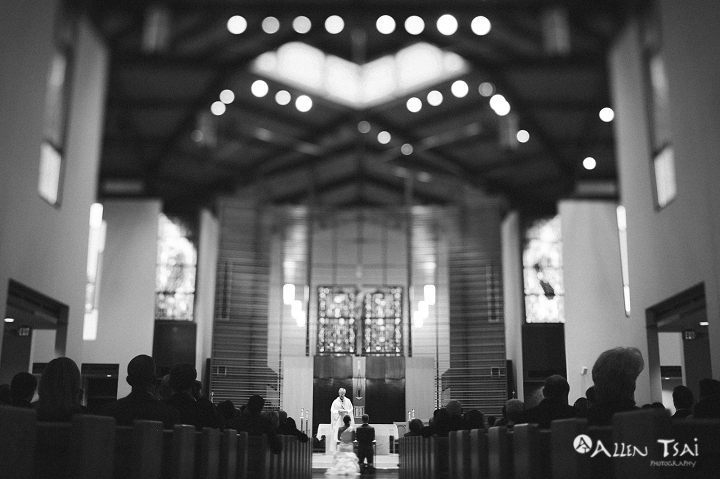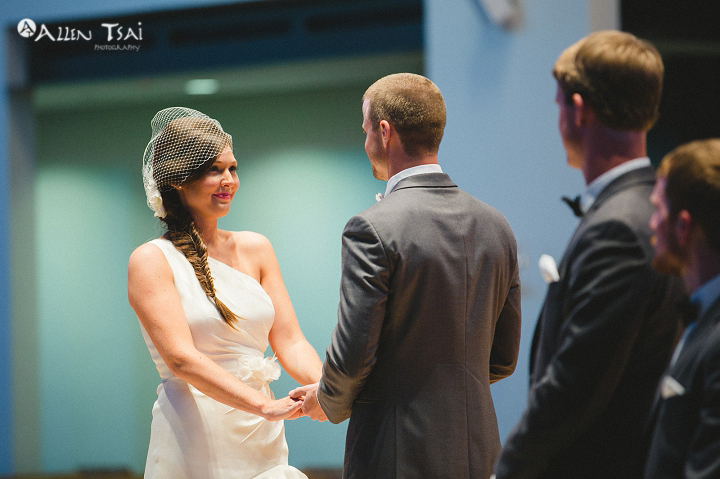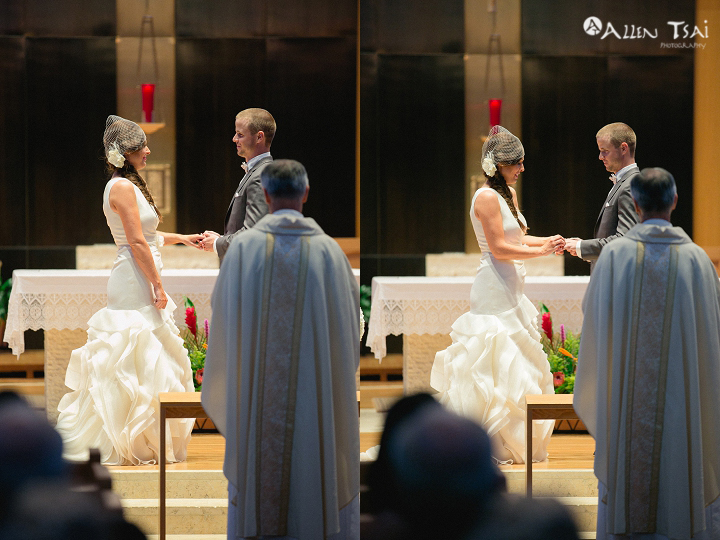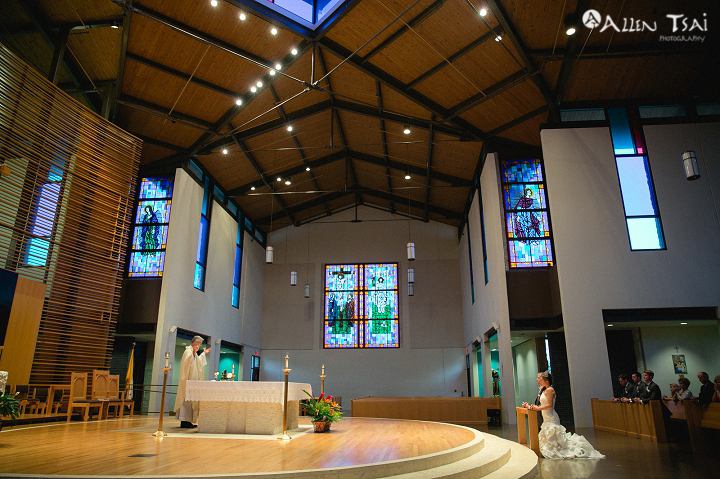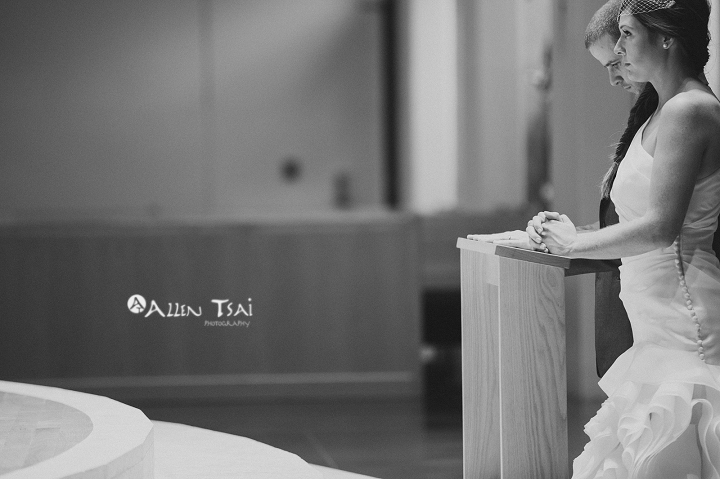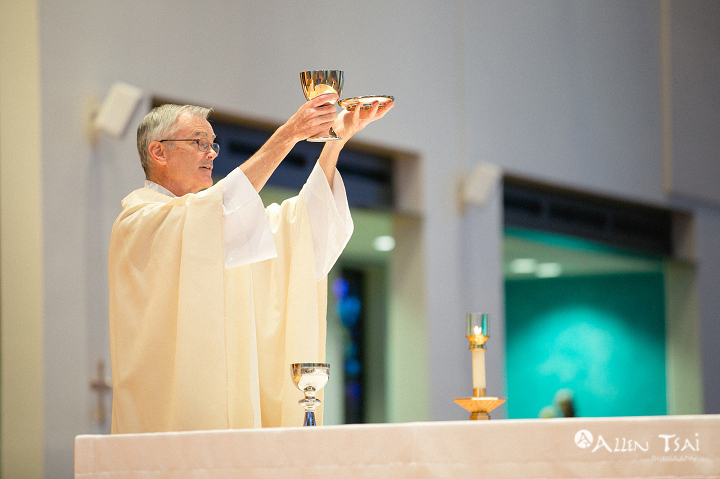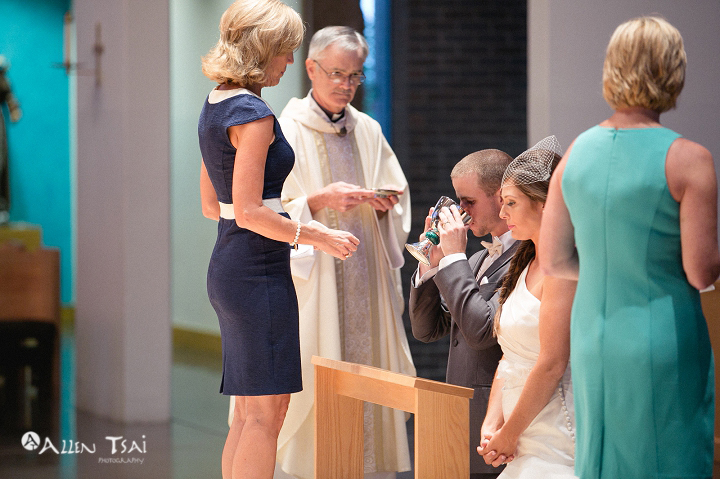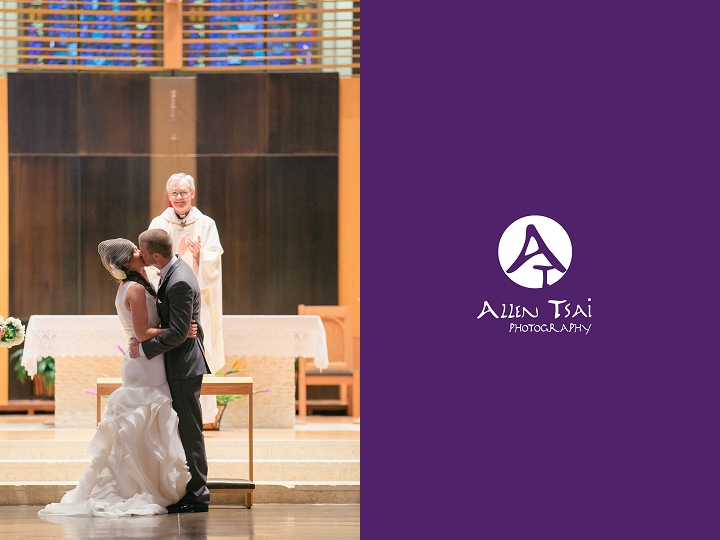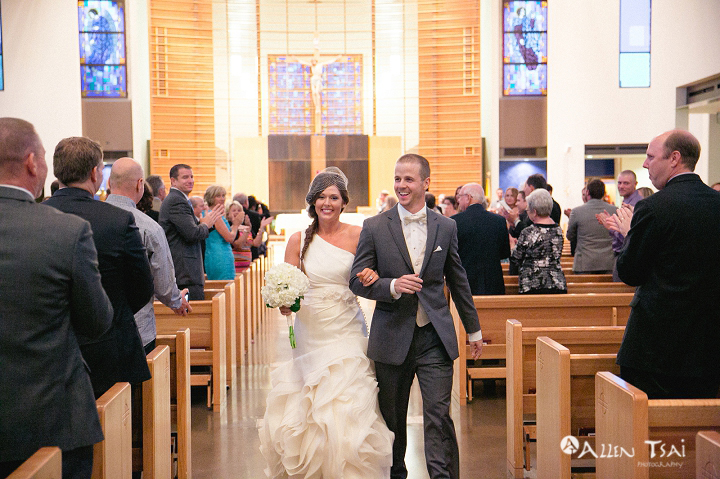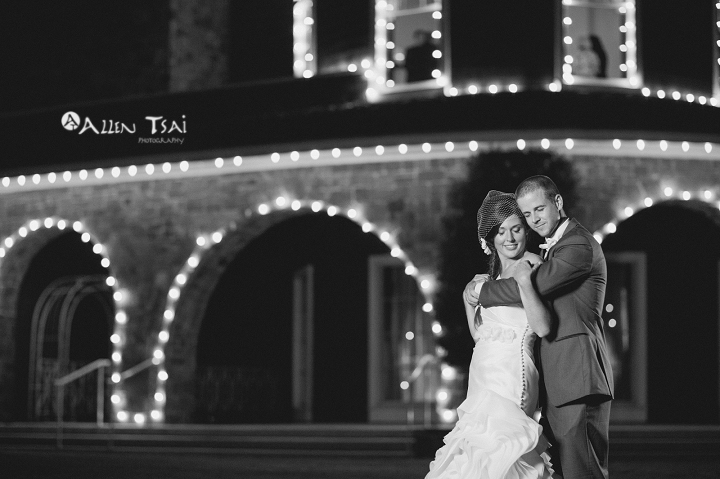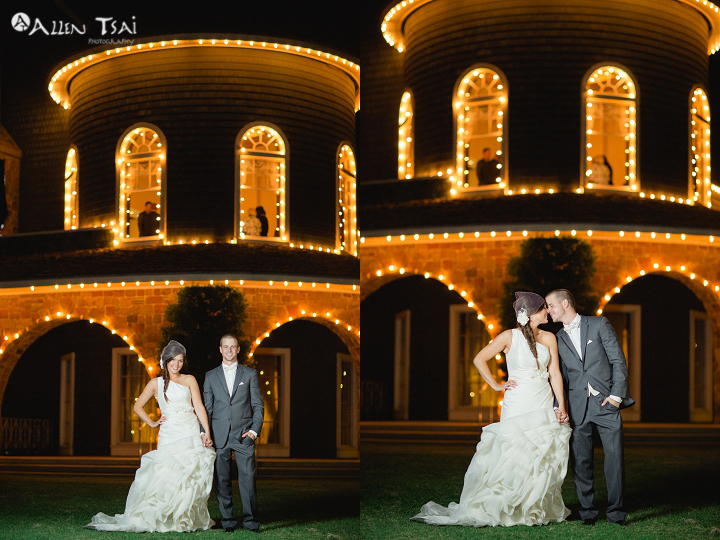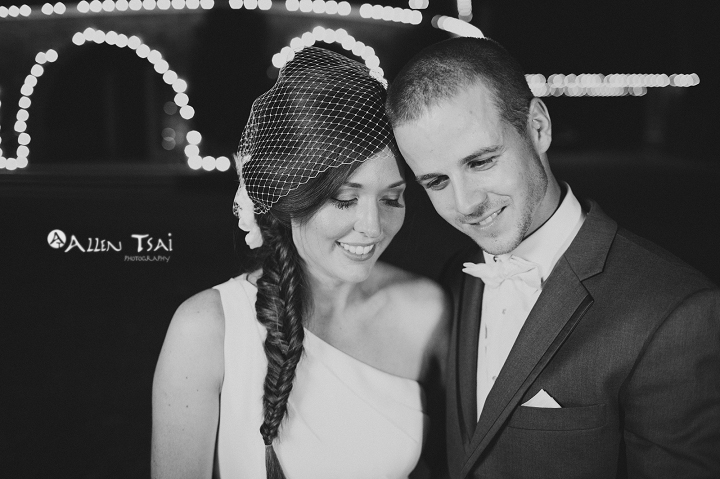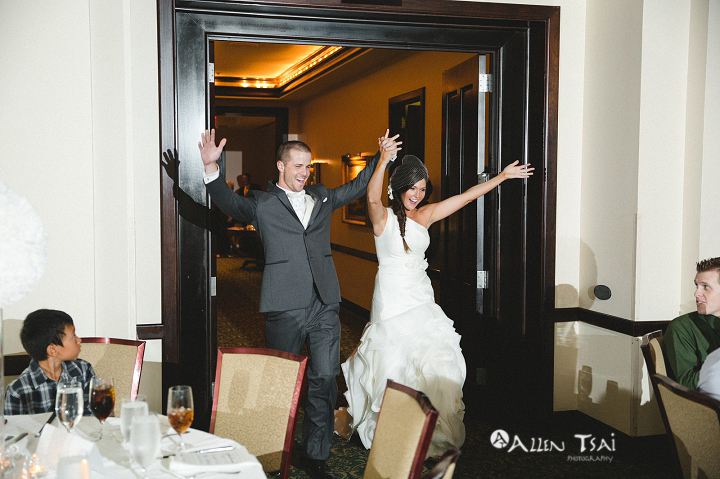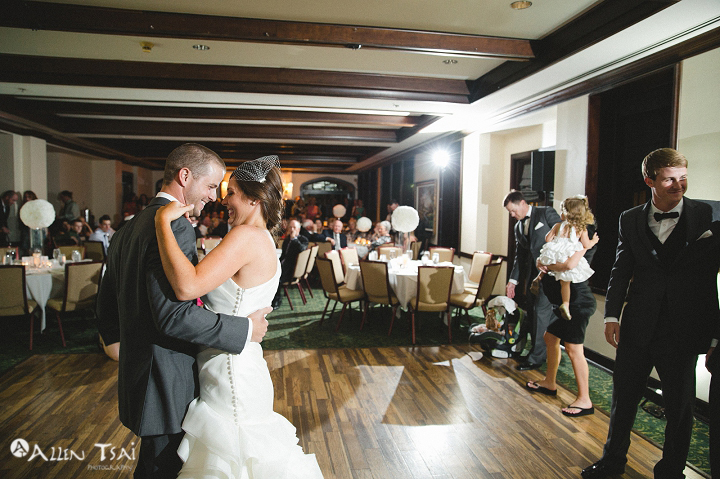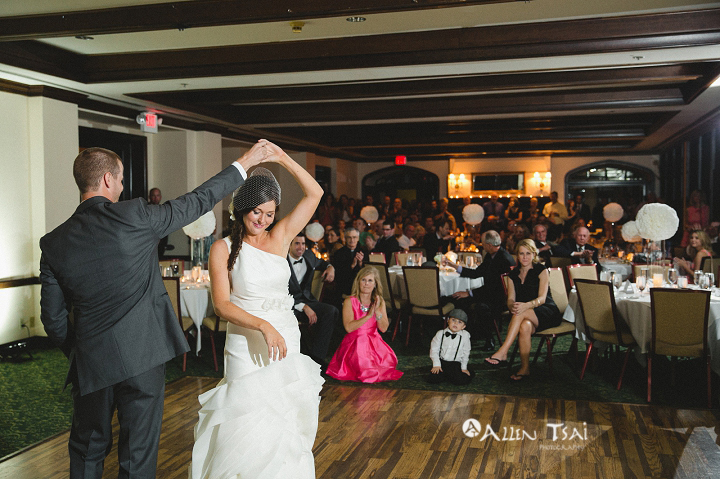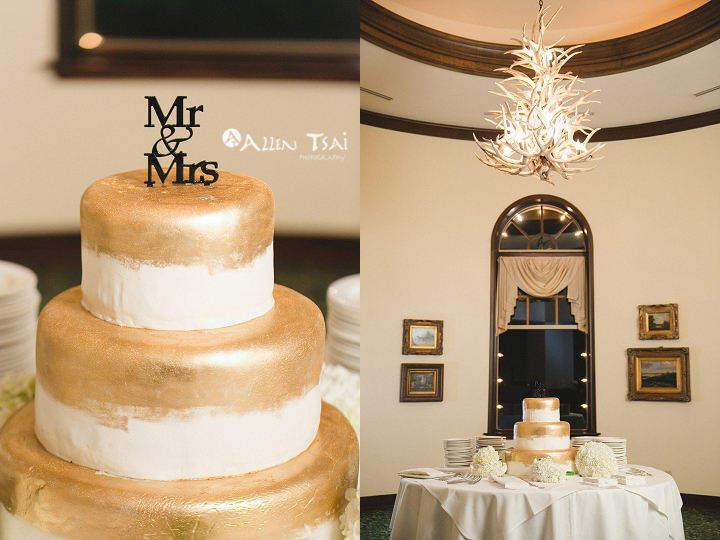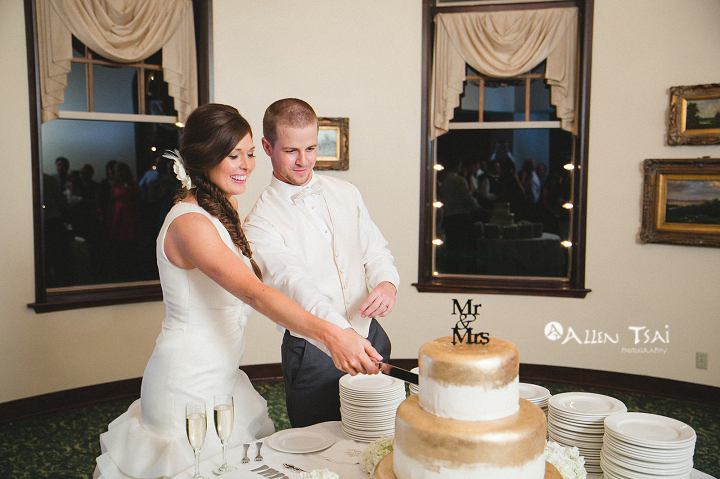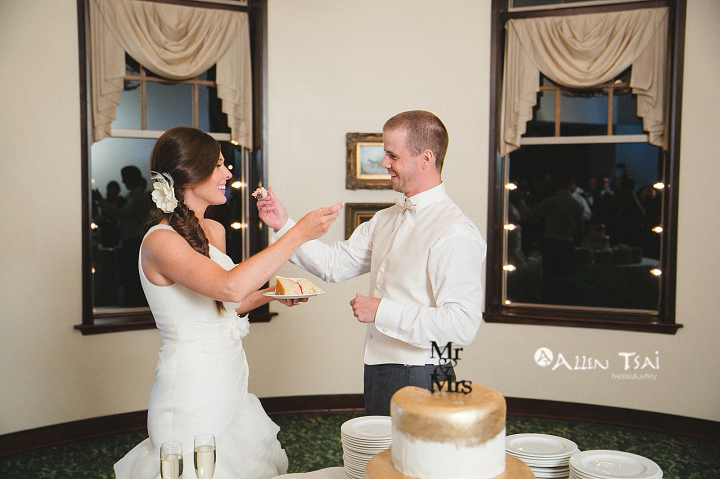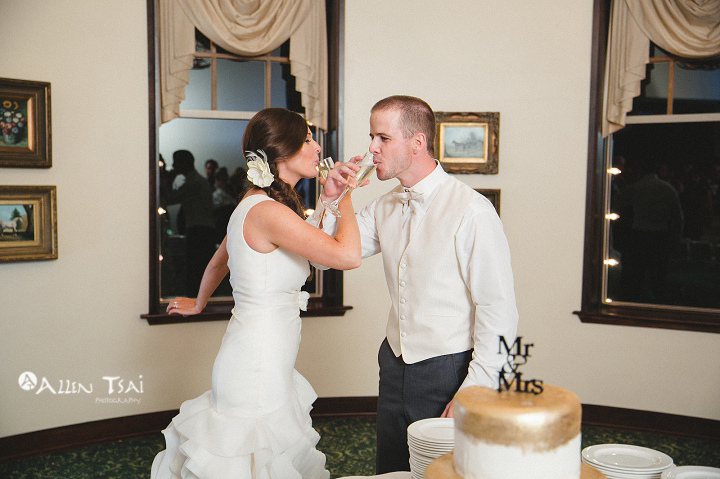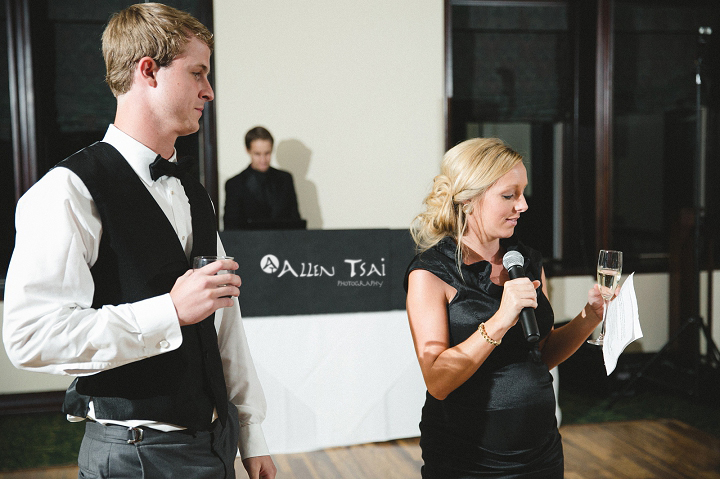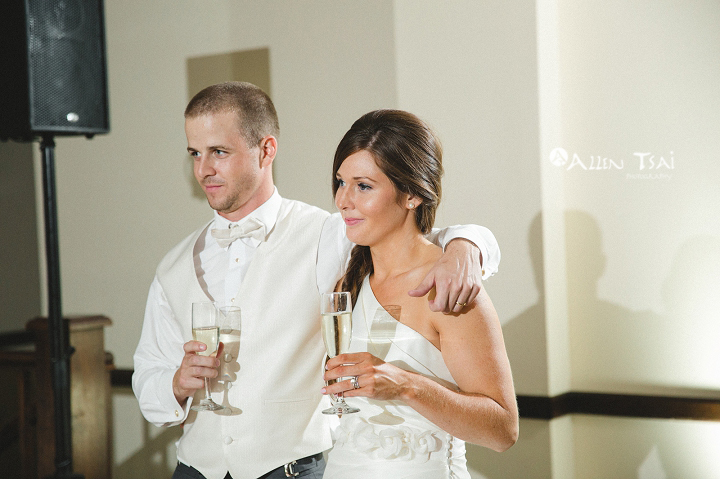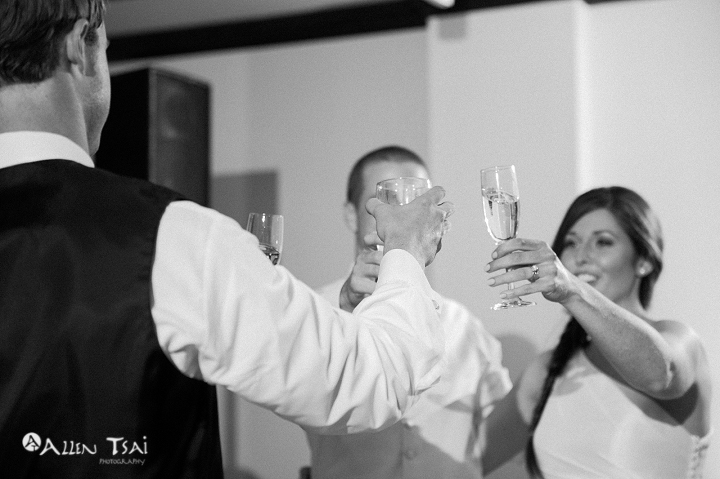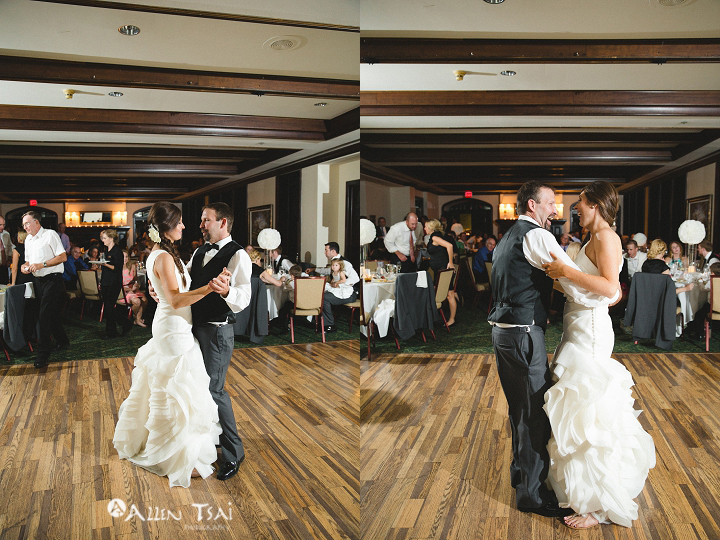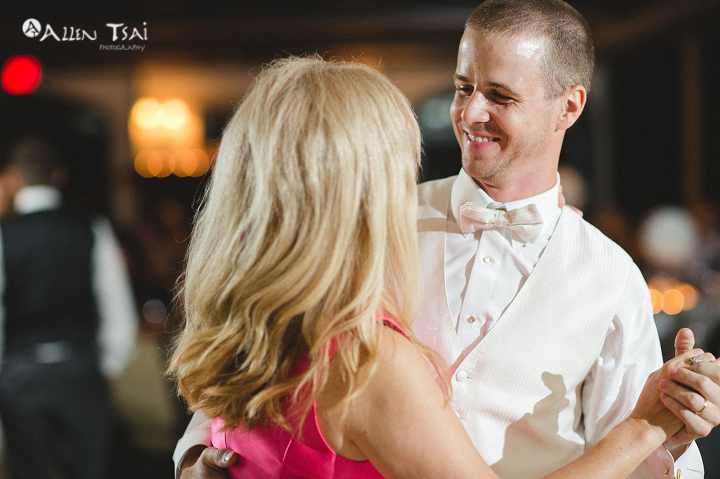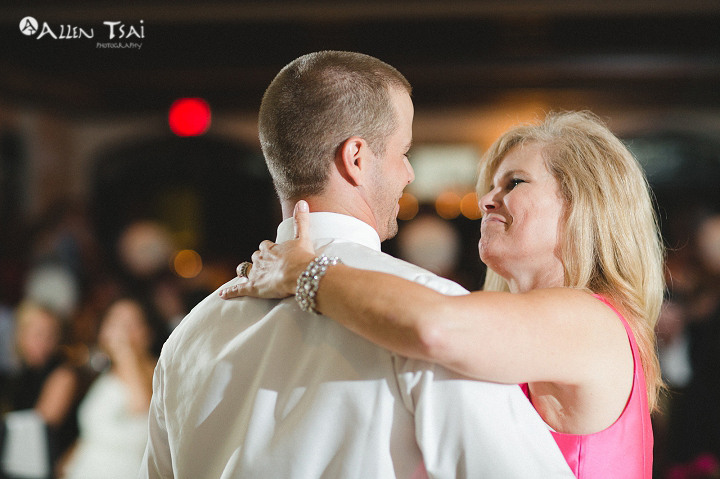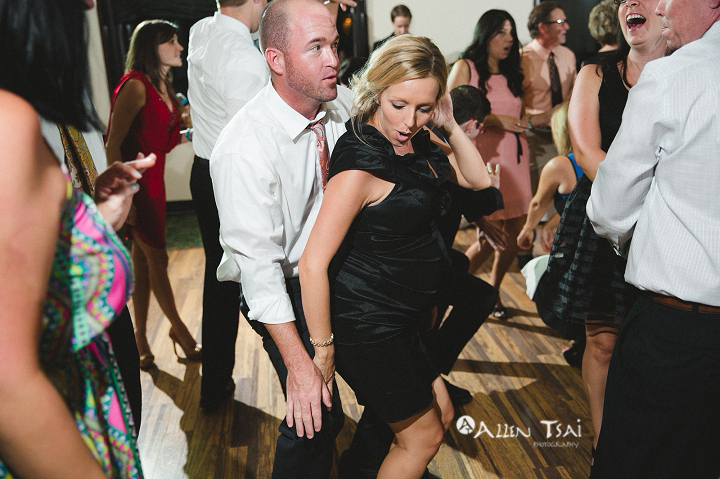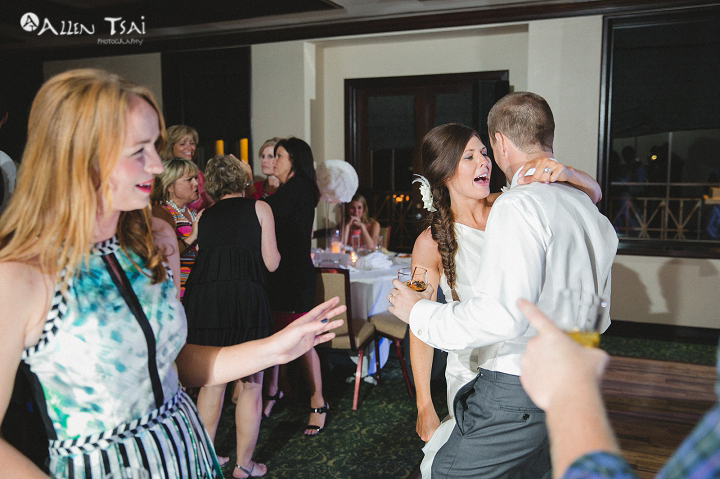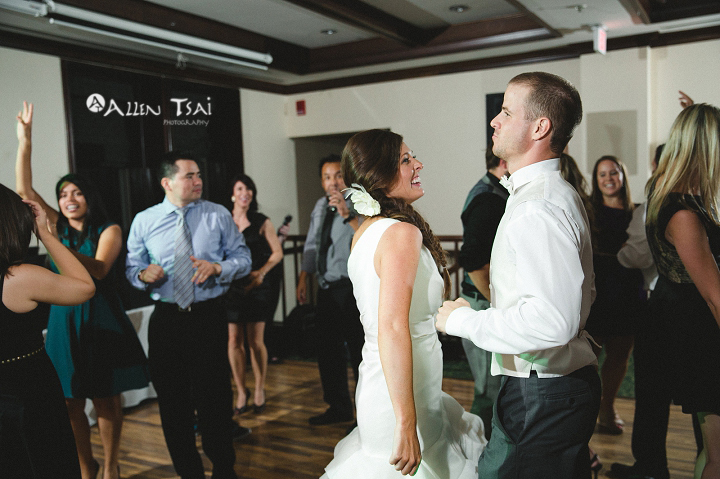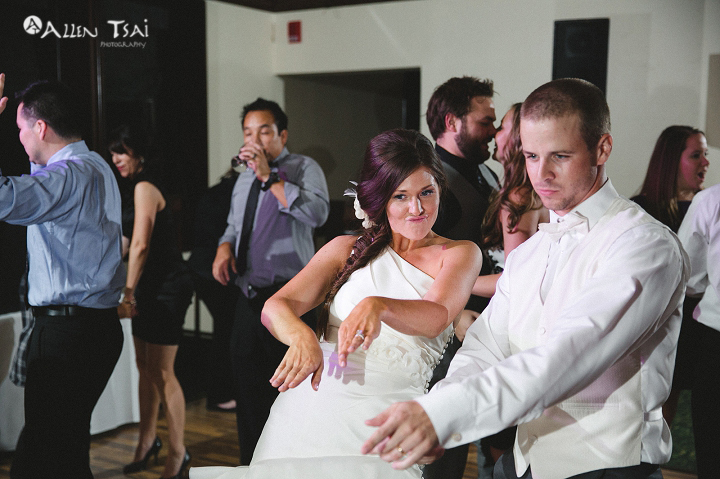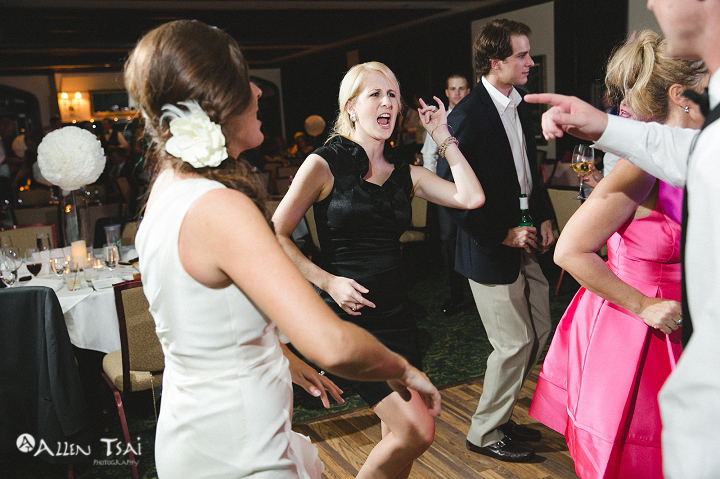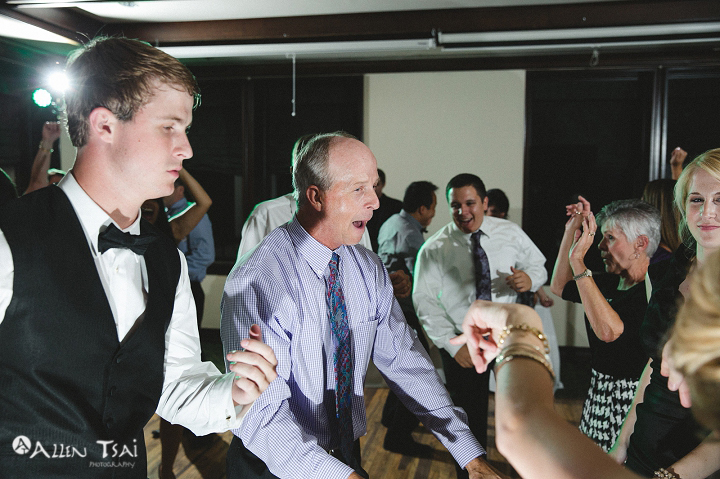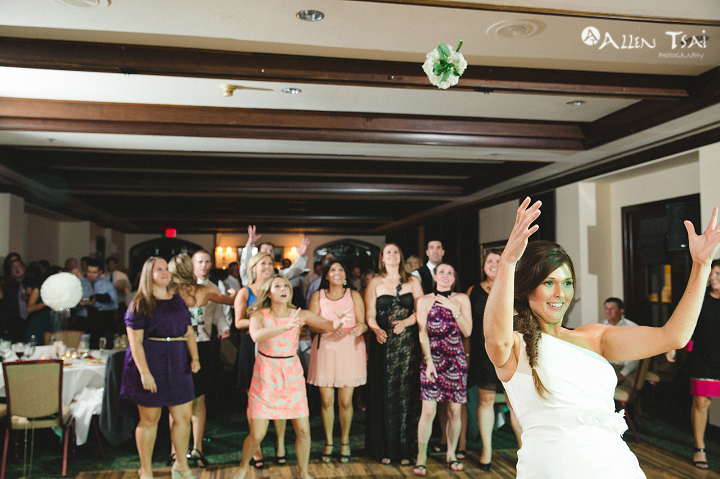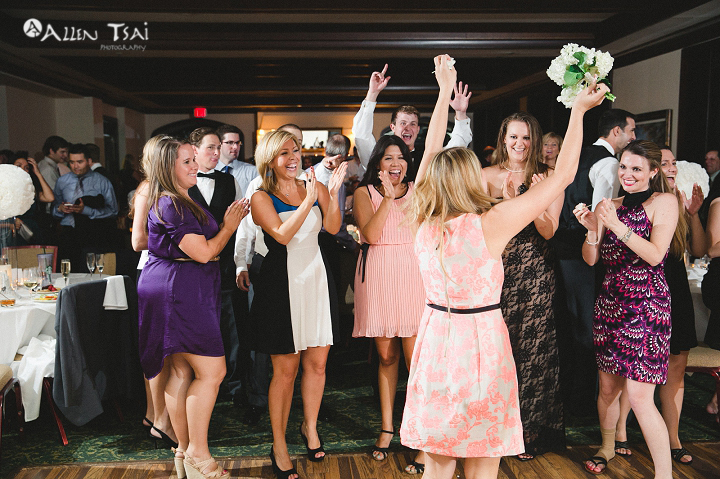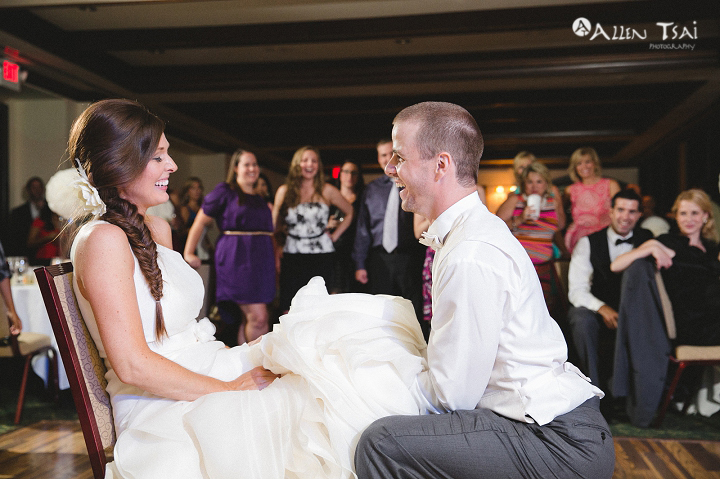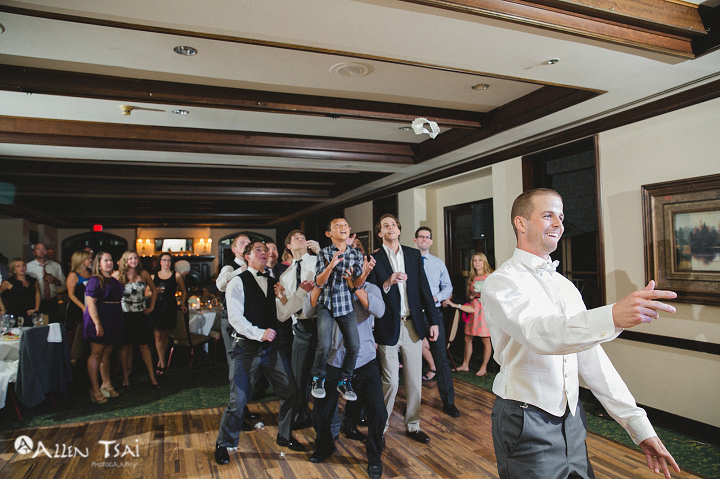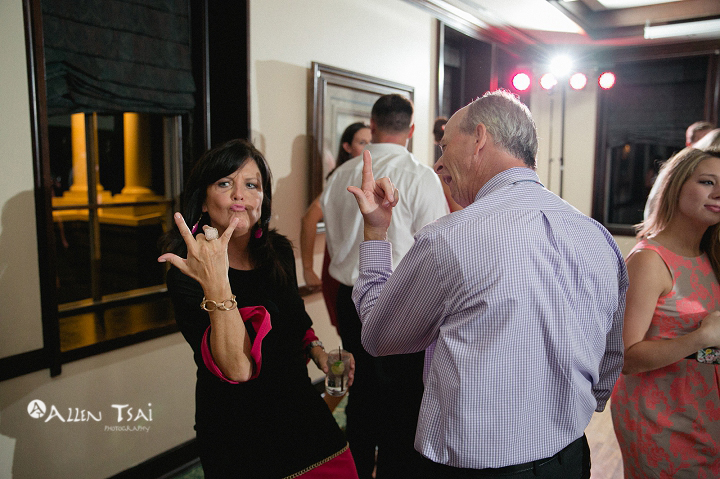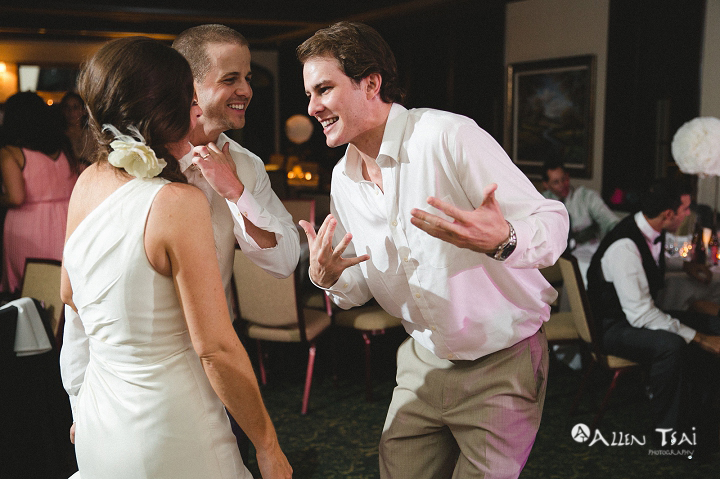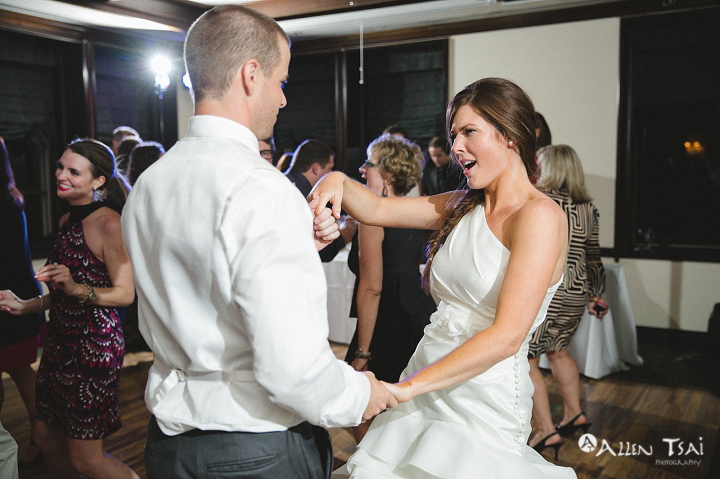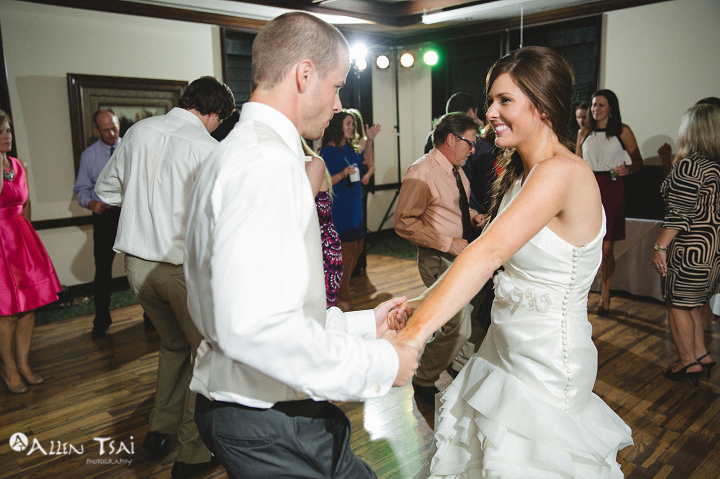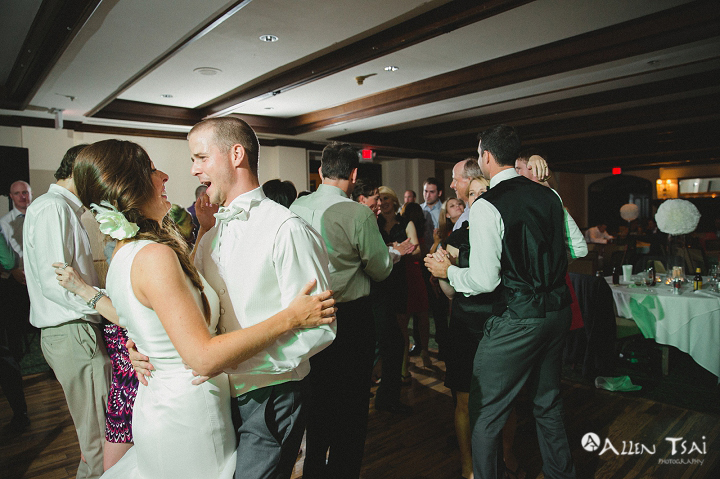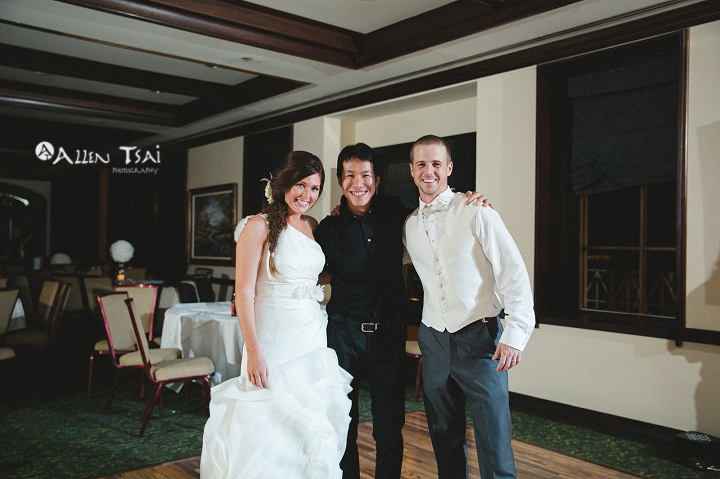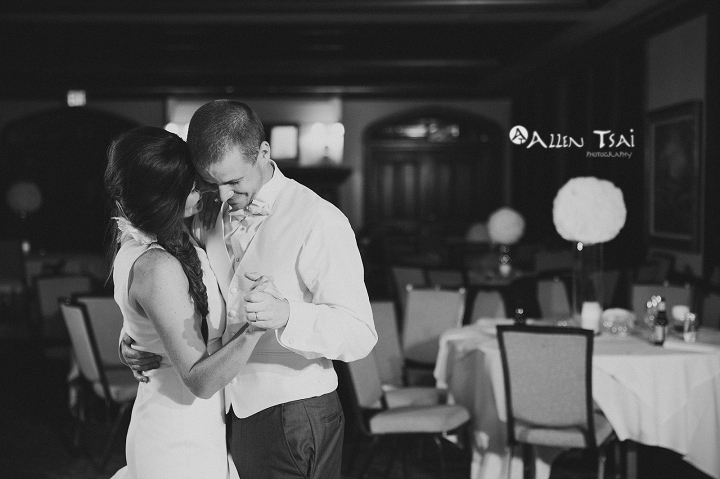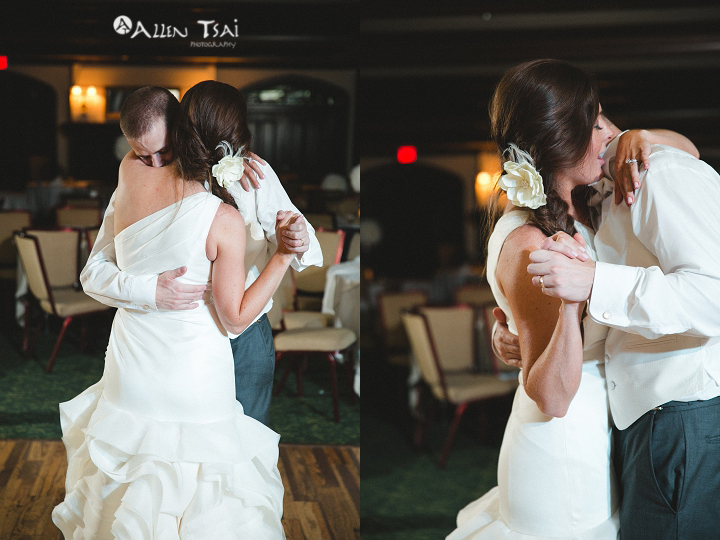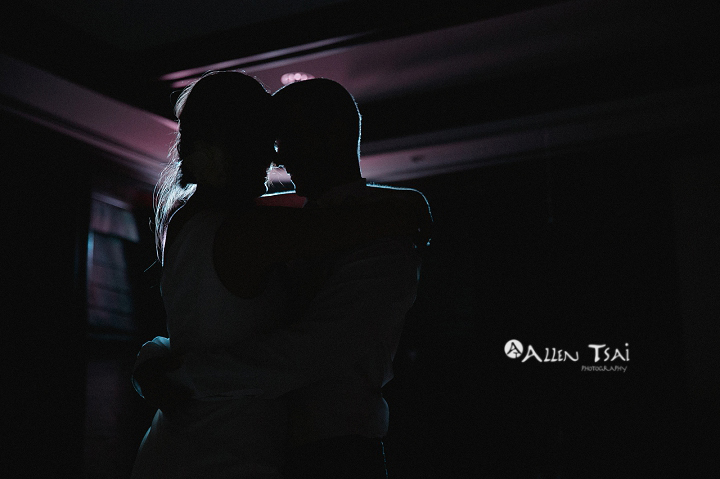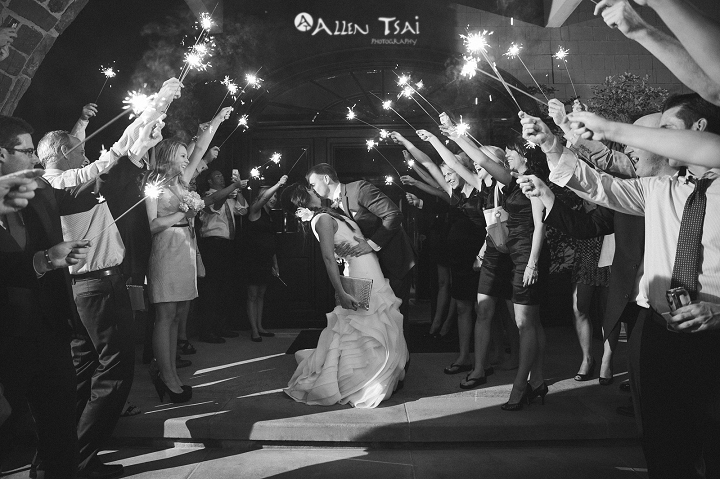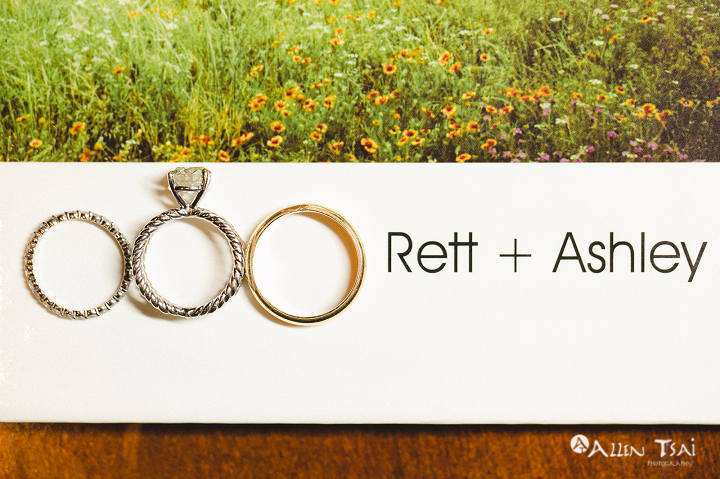 Venue:  St. Michael the Archangel Catholic Church in McKinney |  Stonebridge Ranch Country Club  ::  Cake : The Cake Stand  ::  DJ: It's Your Night Entertainment
La Cima Club Wedding | Dallas Wedding Photographer | Melanie+Michael
The first time I sat down with Melanie and Michael I just knew we were going to click based on their thought process of meeting me!  Michael was actually the one in charge of the search for a wedding photographer since he's the visual and detail oriented half.  They narrowed it down to three of their favorite wedding photographers, and quoting Michael's exact words to Melanie, " They all have nice work, but Allen has a Ph.D.!!"  Never did I think my Ph.D. would factor into a couple's decision in choosing me as their wedding photographer, but I'm so excited it did, because we've became really great friends and that's always a good recipe for amazing photos!
Melanie and Michael both went to the University of Dallas, so it made perfect sense to have their Catholic wedding at the Church of the Incarnation on the UD campus.  Interestingly though, they did not meet in Dallas but all the way in Rome, Italy!  Maybe it would be nice to shoot some portraits there in the future (hint!).  They had a lot of beautiful details and moments throughout their wedding day.  The invitations and programs were designed by Michael's sister, who is a super talented and creative artist!  Debby from Branching Out Floral and Event Design did an amazing job with the floral and centerpieces for the reception at La Cima Club, which has an amazing skyline view of Dallas/ Ft. Worth and is located right on top of Williams Square in Las Colinas.  Williams Square definitely made for some nice portraits with the mustang sculptures in the background!  Hope you enjoy the images and their celebration of love!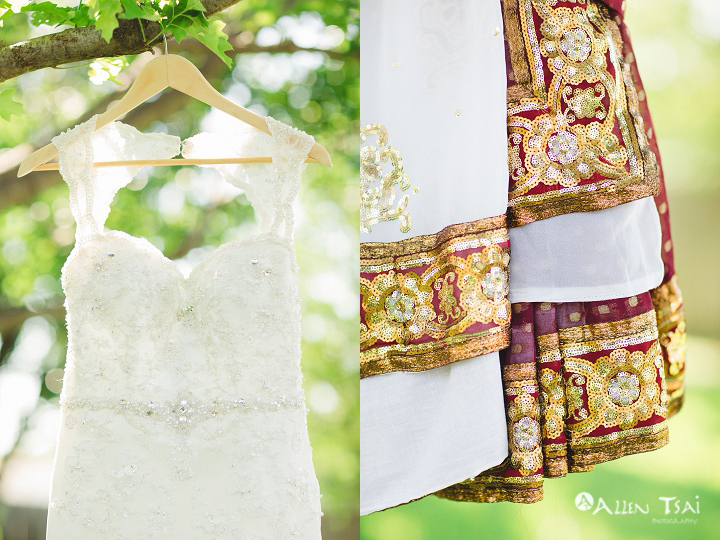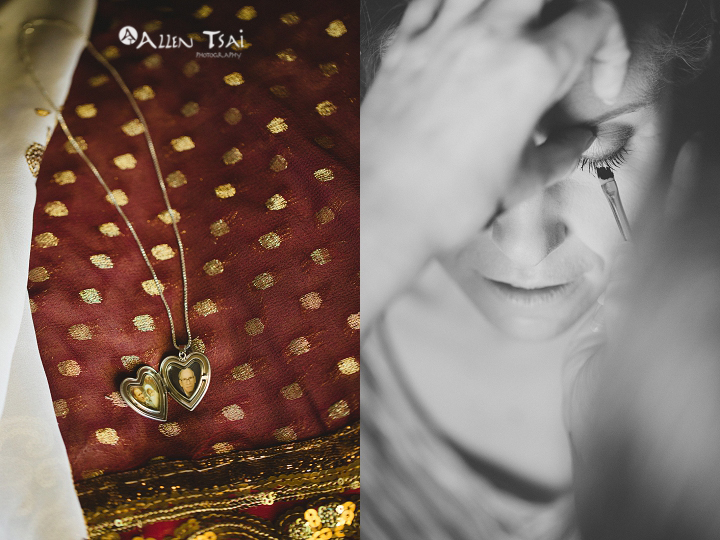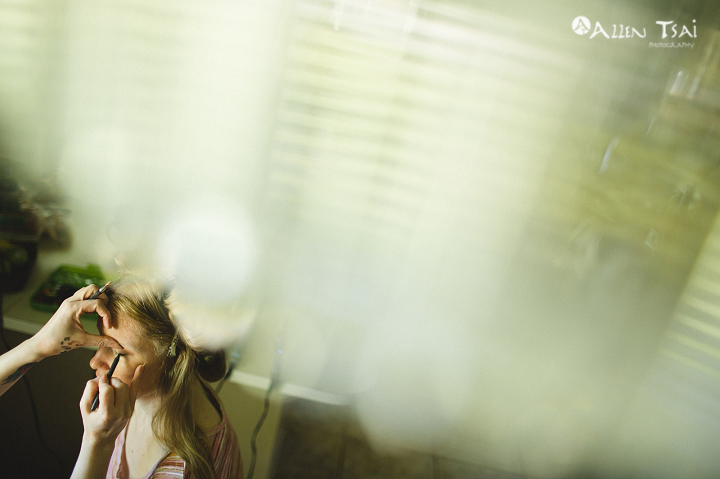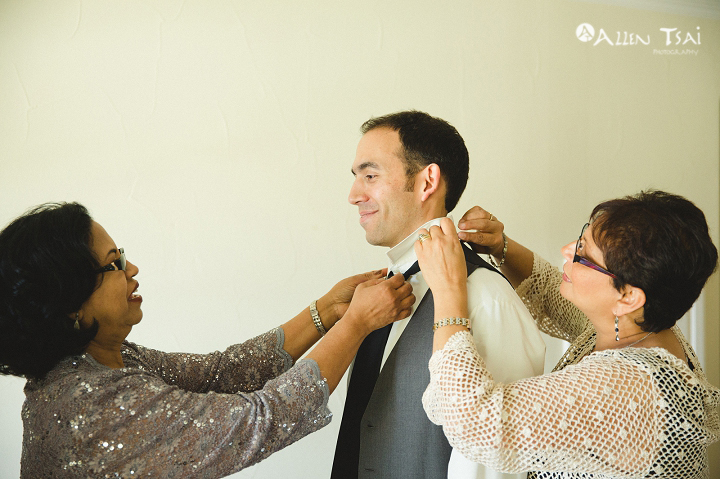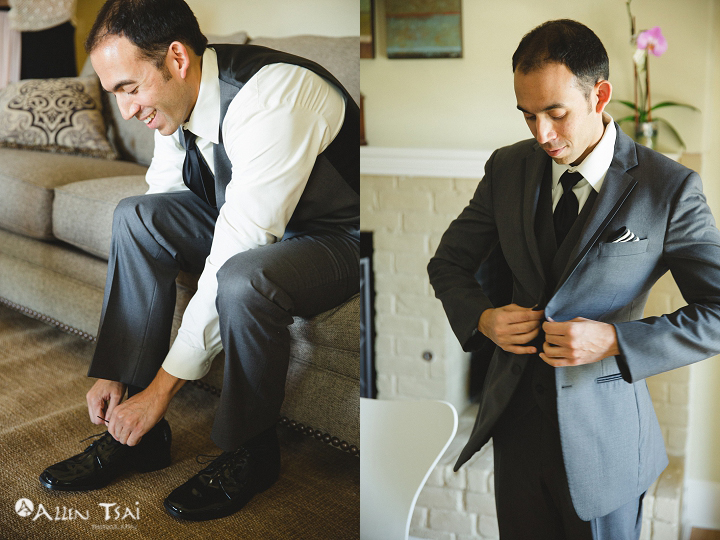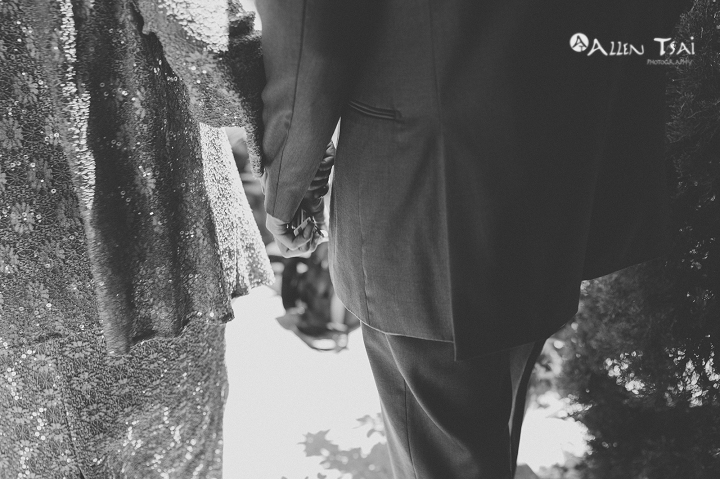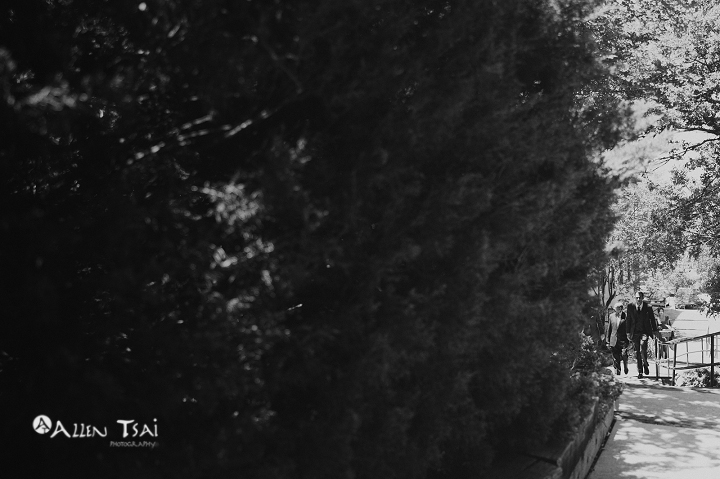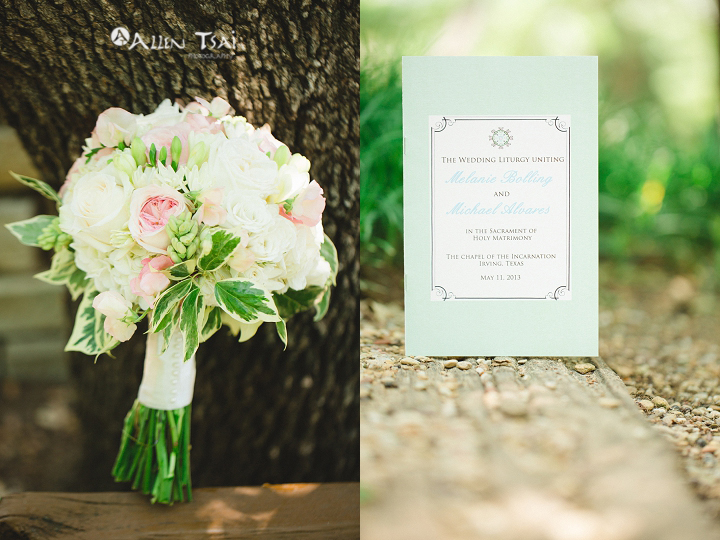 Loved the sweet first touch and how it calmed the nerves.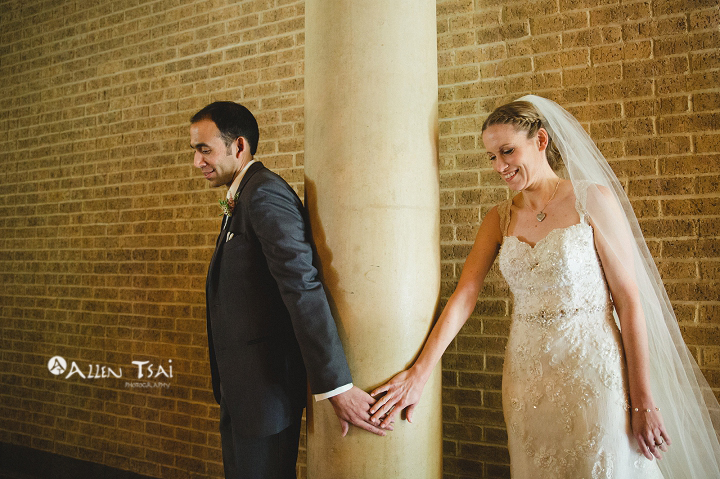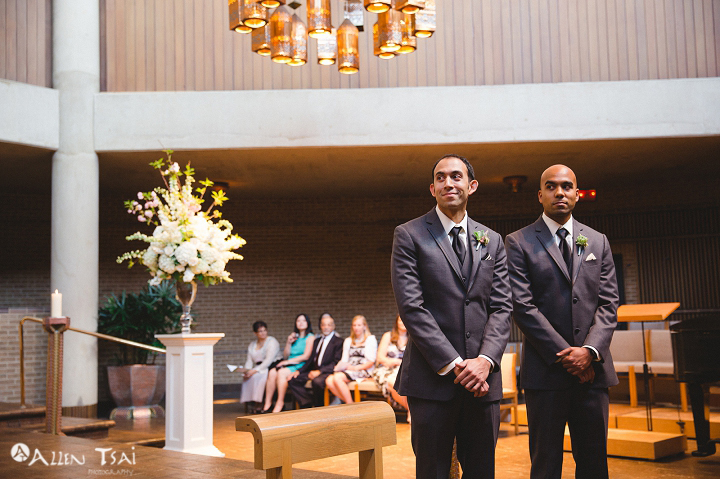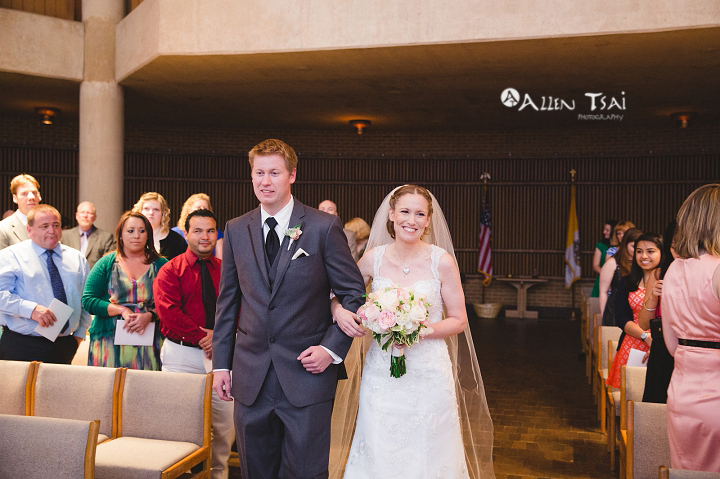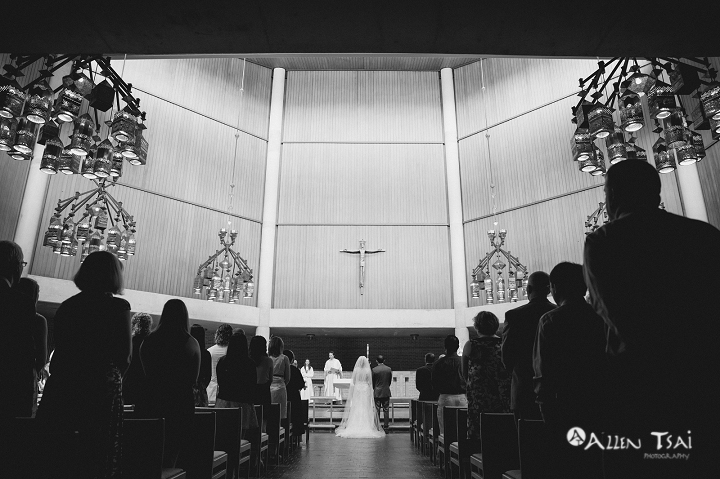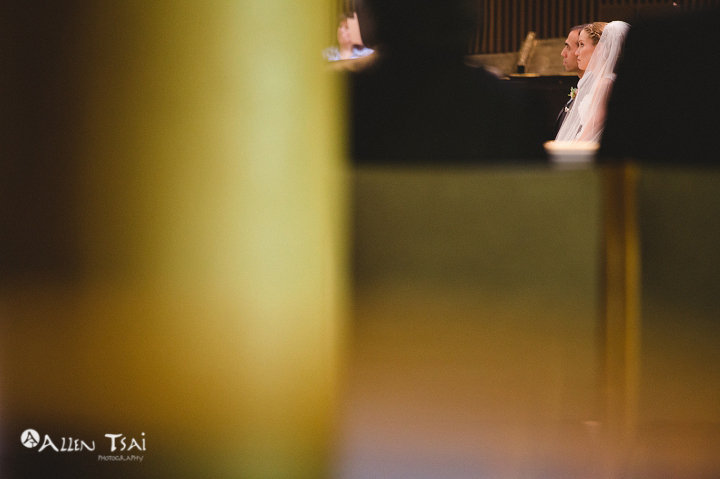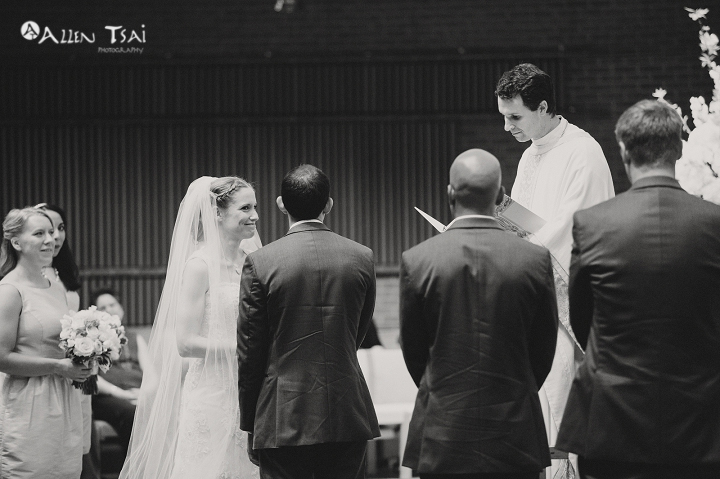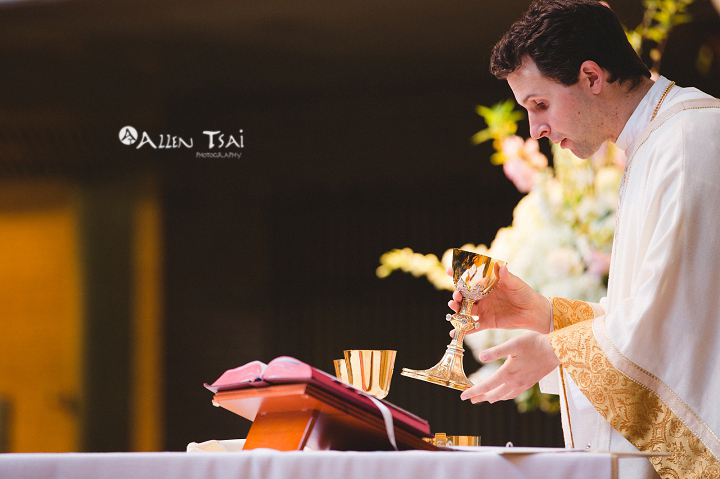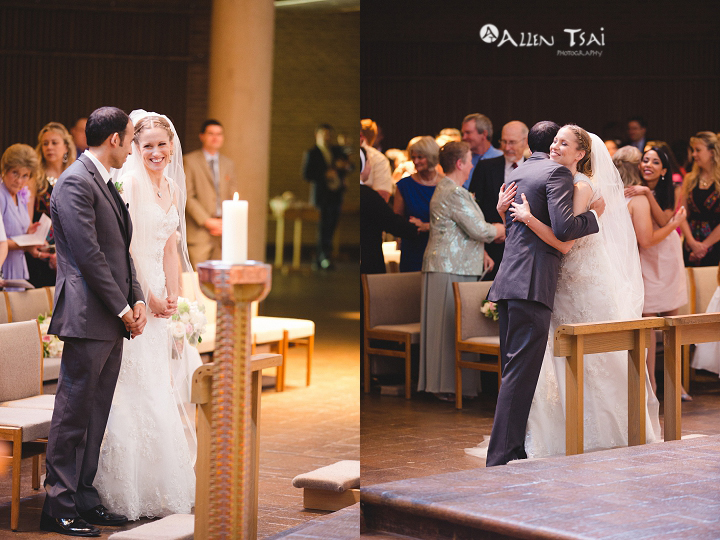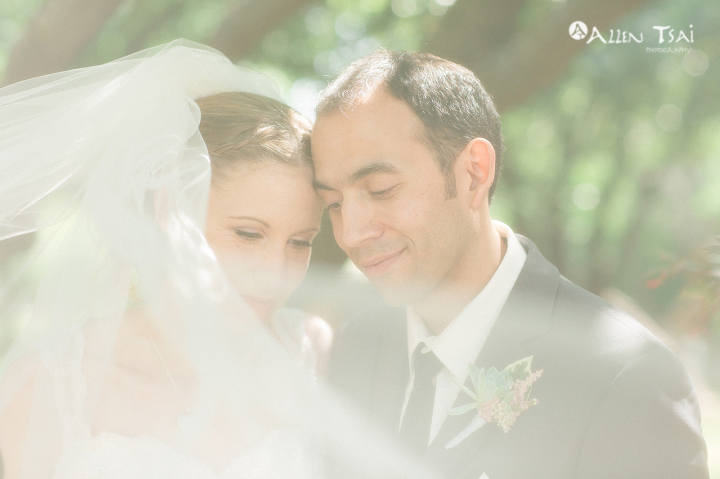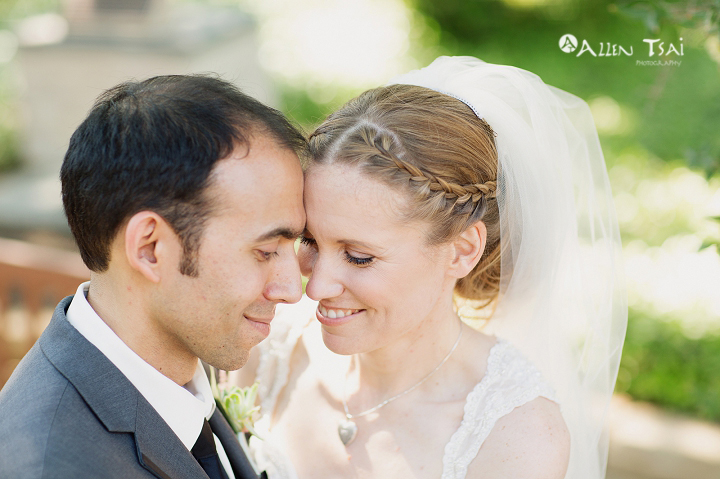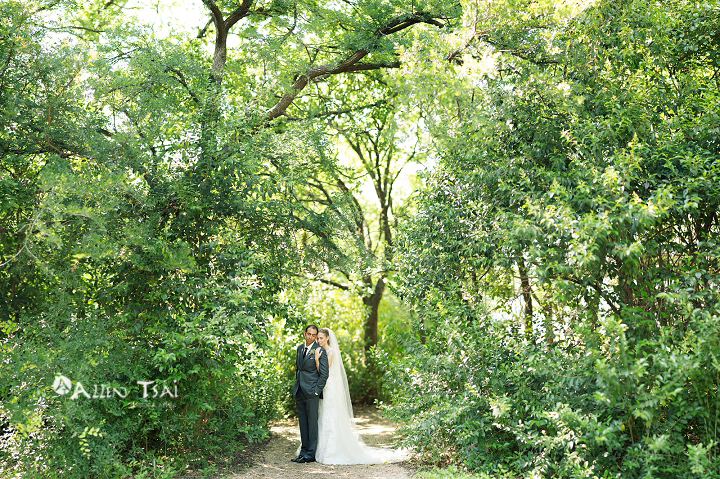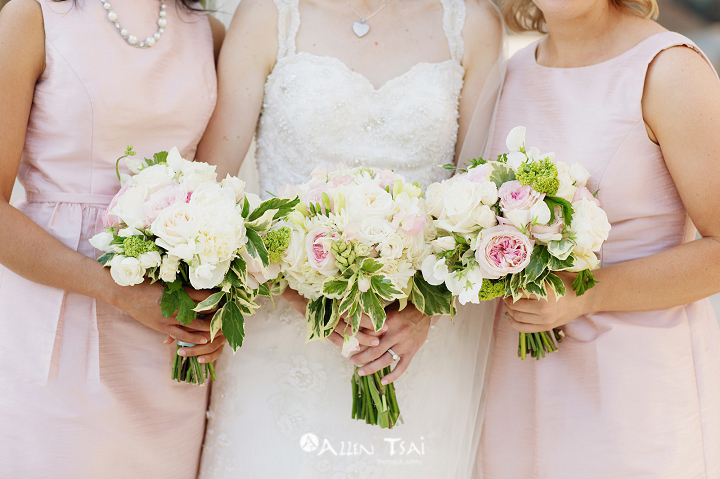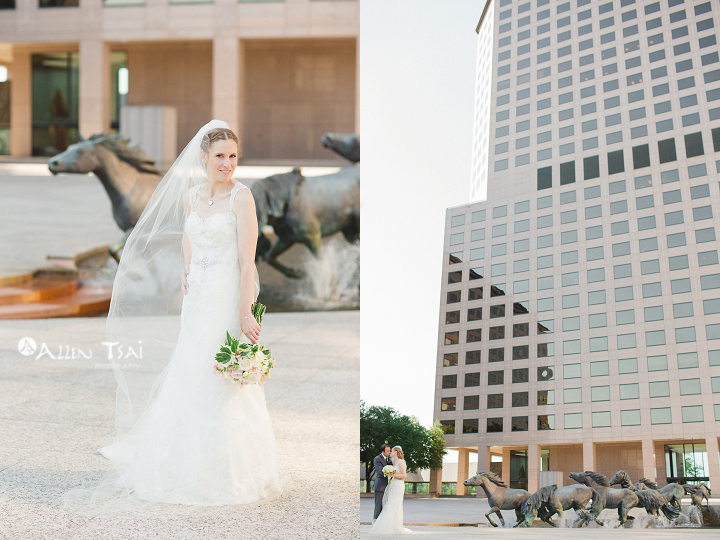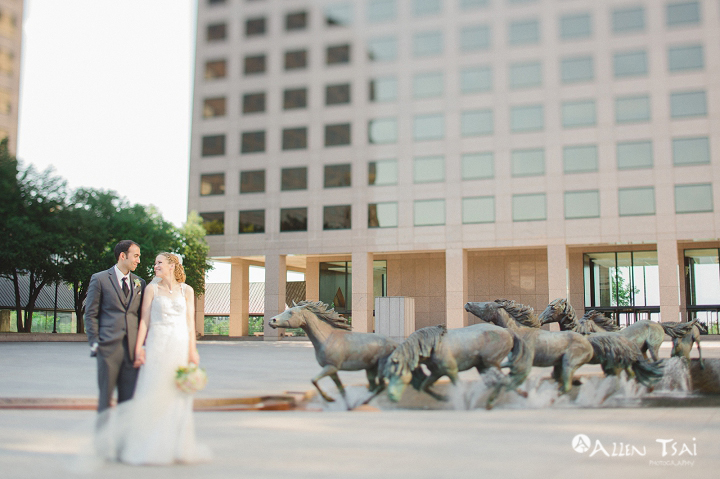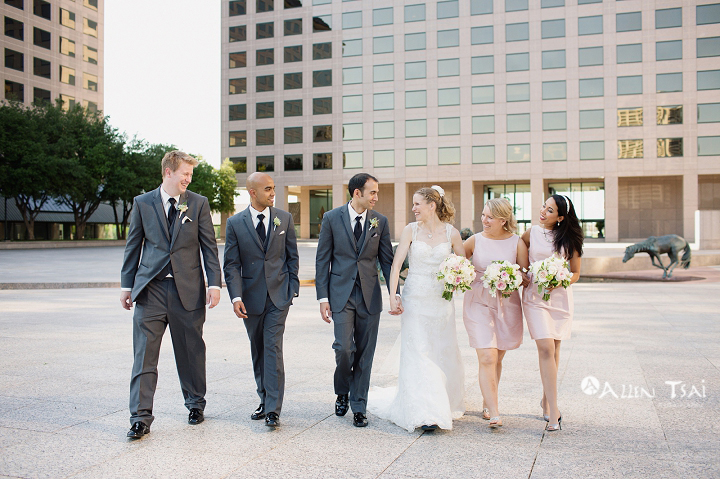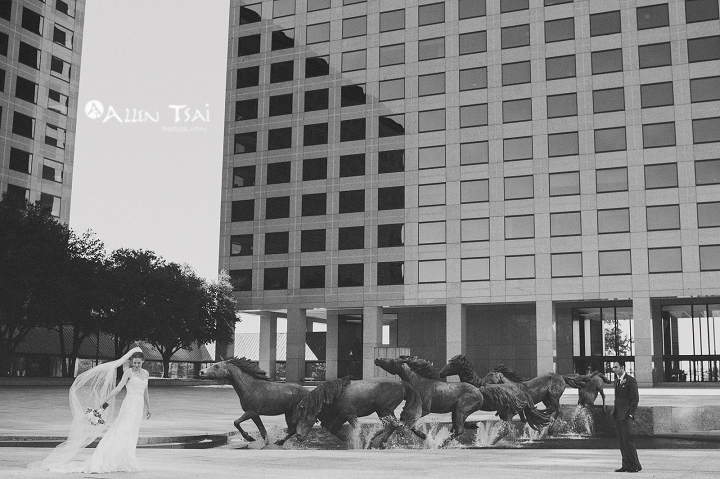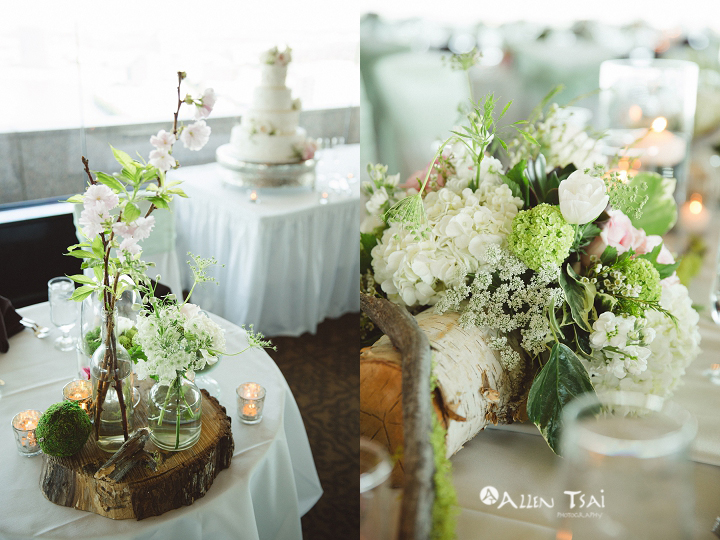 Hindu table numbers added a nice twist to the details!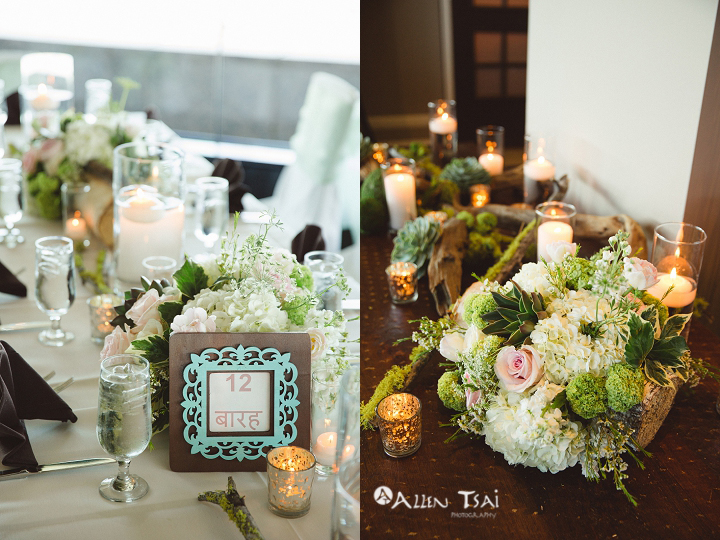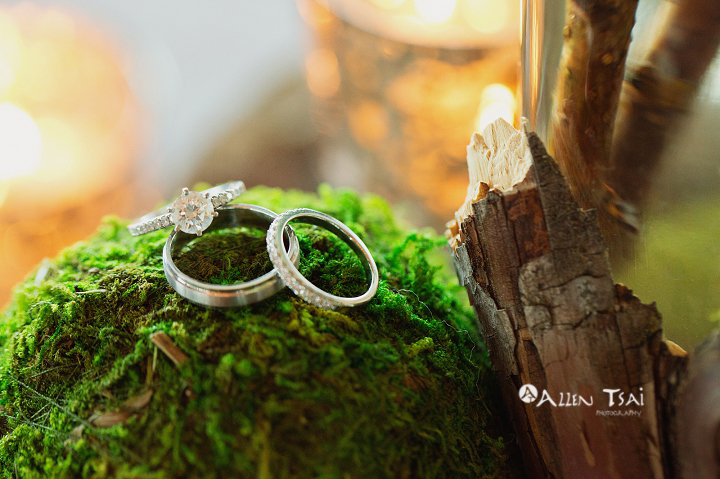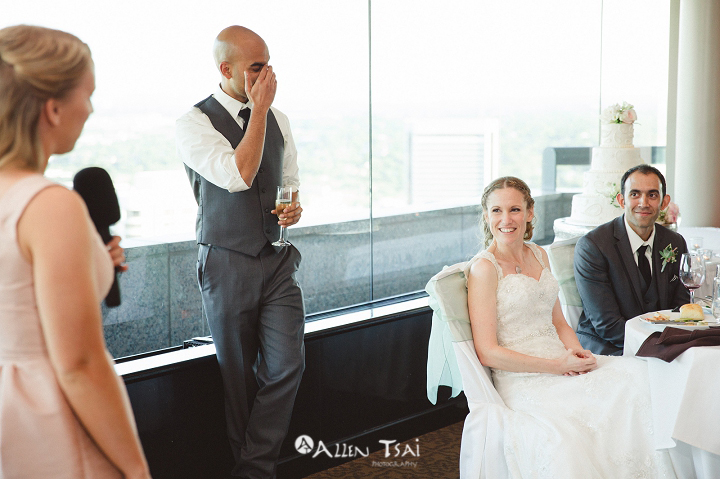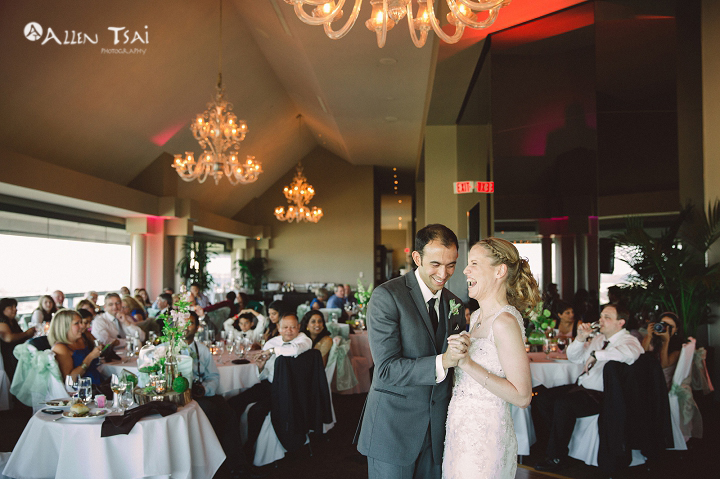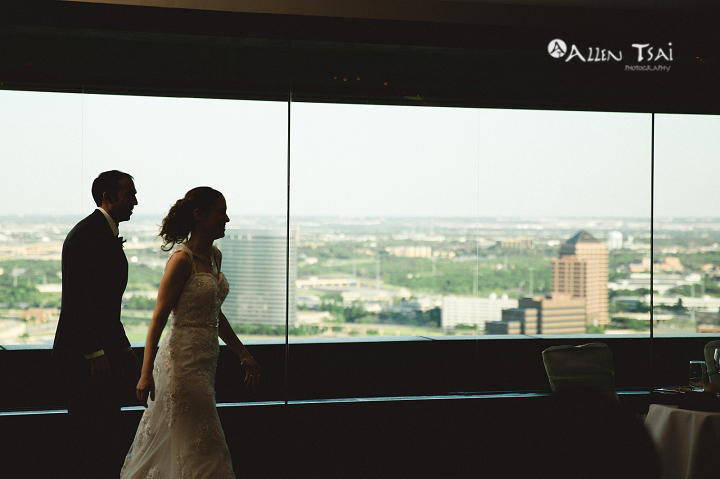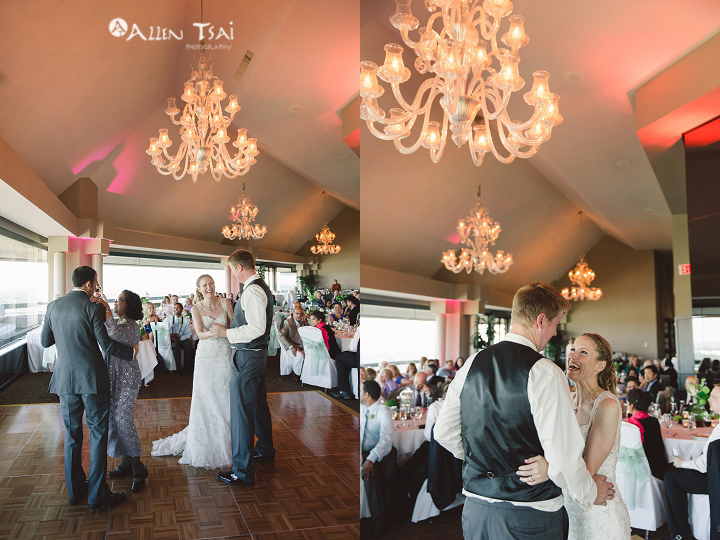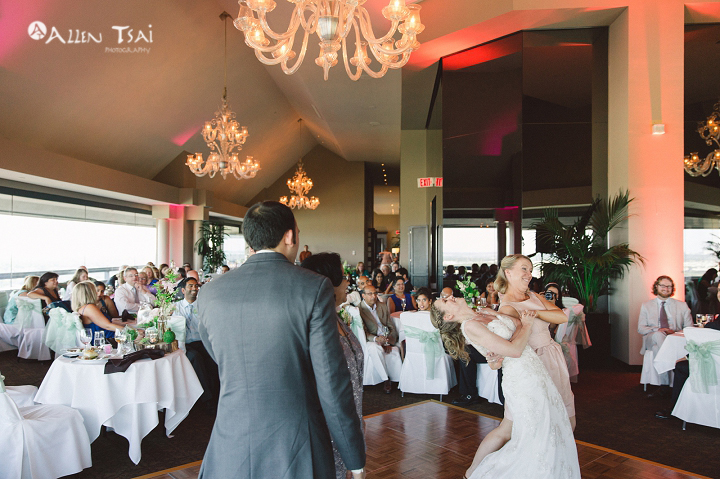 A gorgeous wedding prayer printed out for every guest to keep.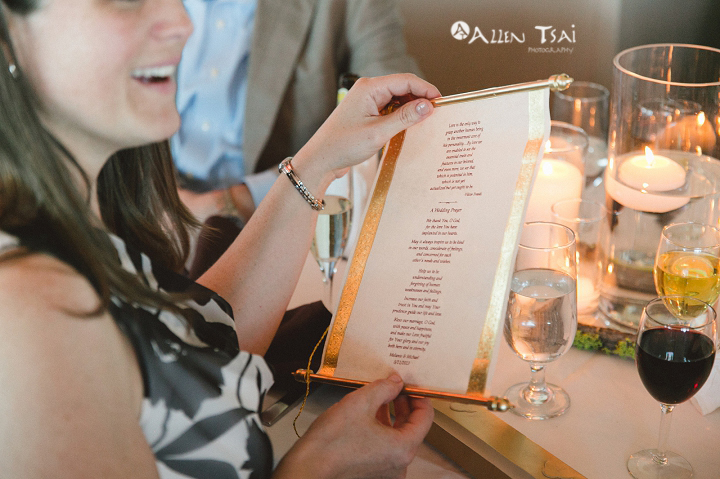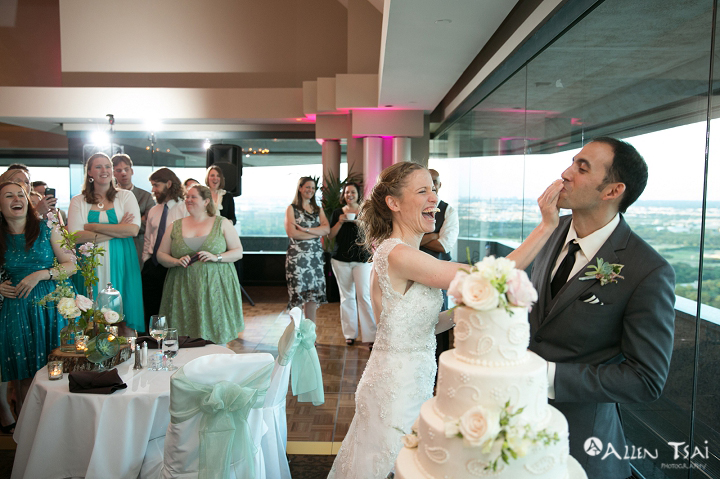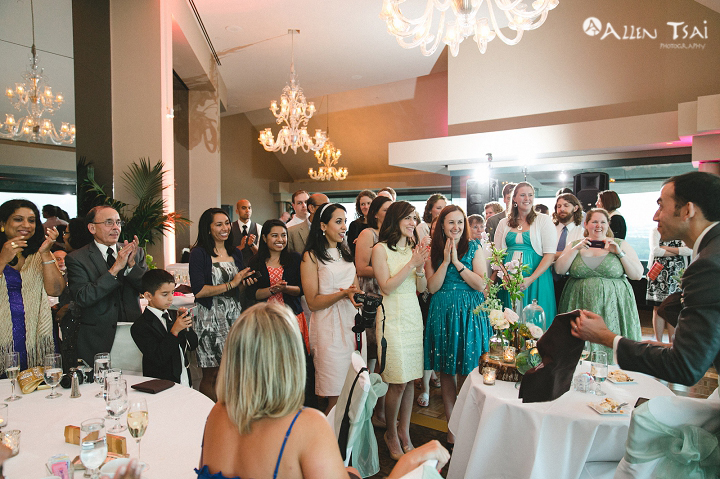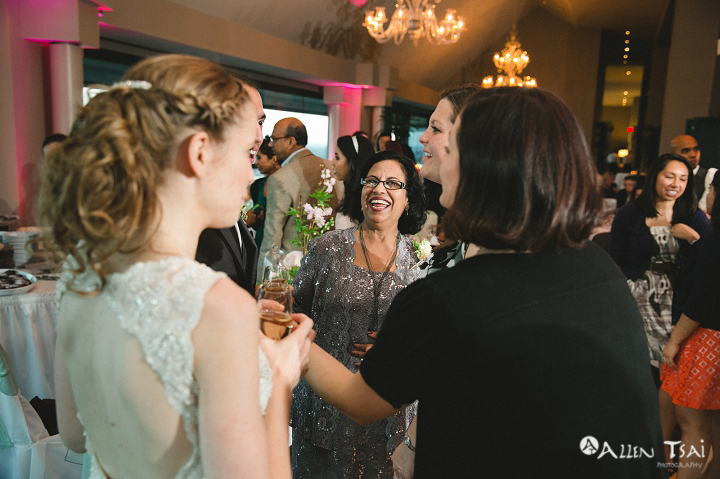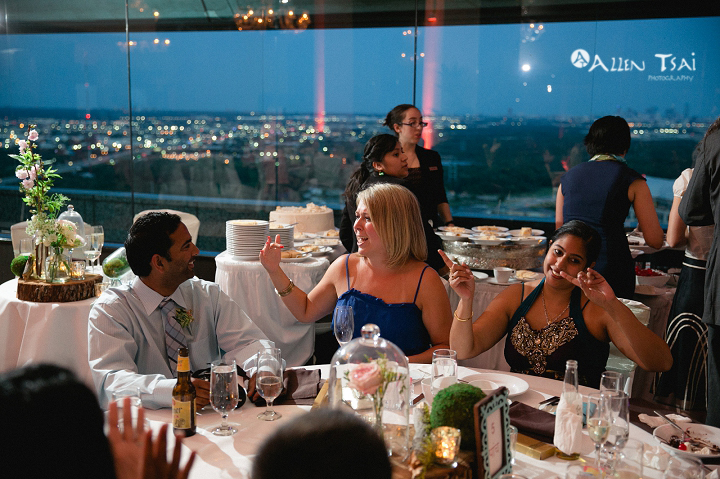 Doesn't Melanie look stunning in her saree?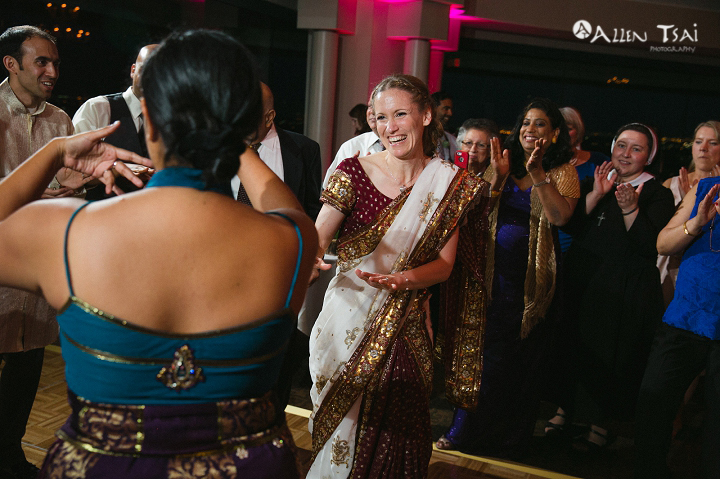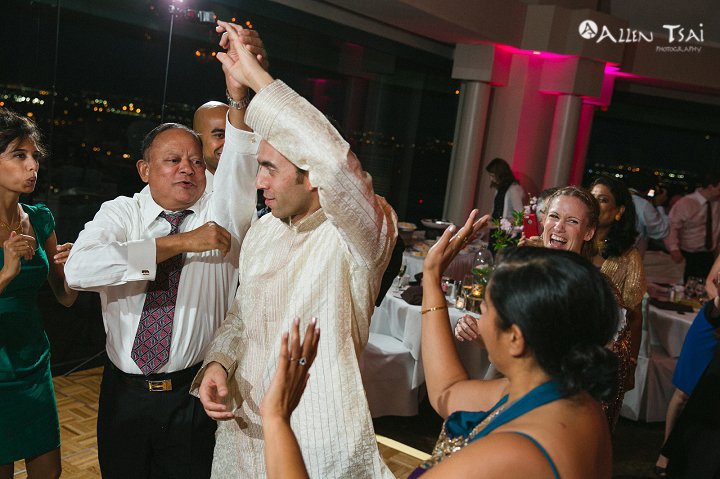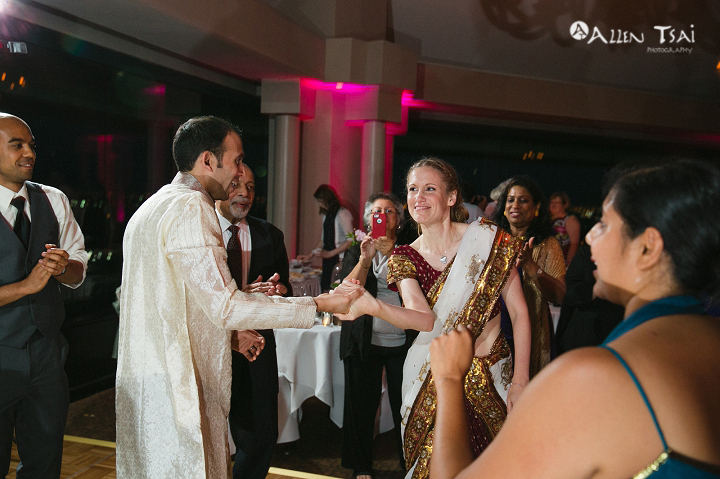 Melanie's cousin Carla who is also from Kansas was hilarious and such a blast to be around with.  The chicken song her family performed was definitely the highlight of the night!  Look how prepared they were with her mom rocking the ukulele!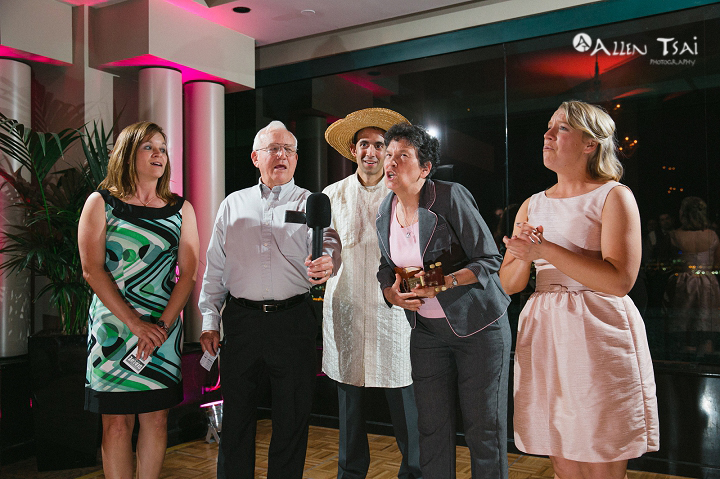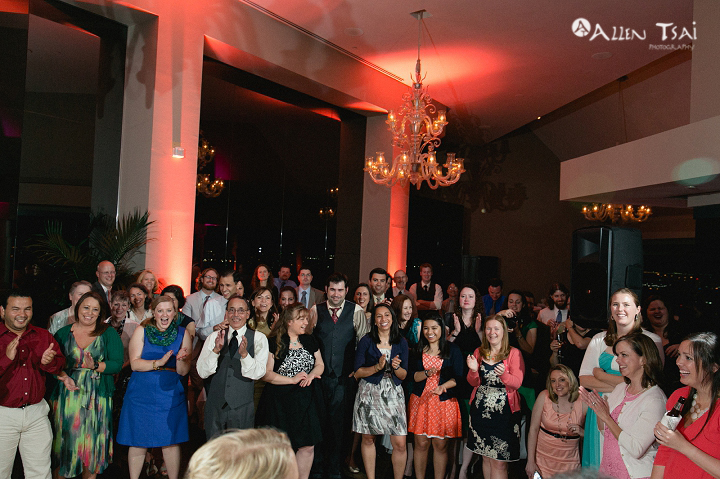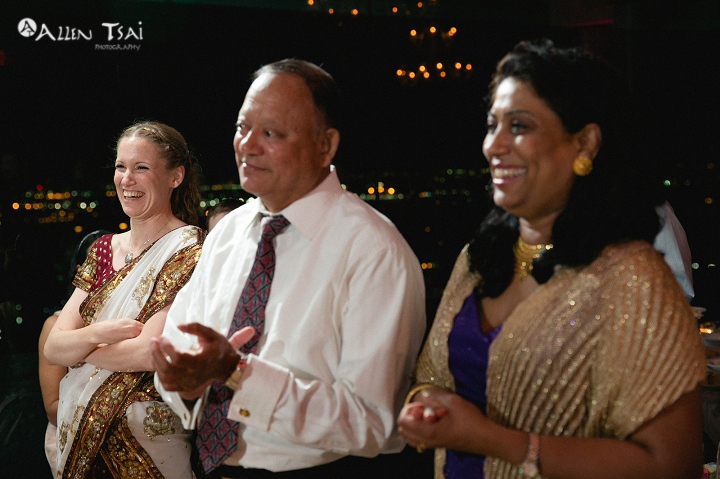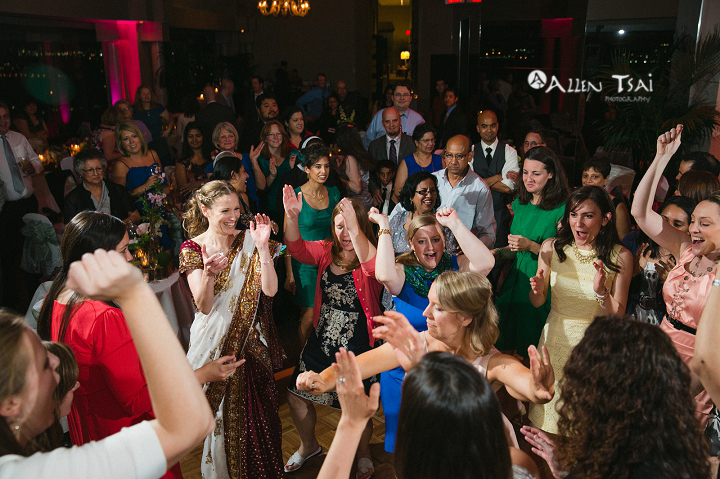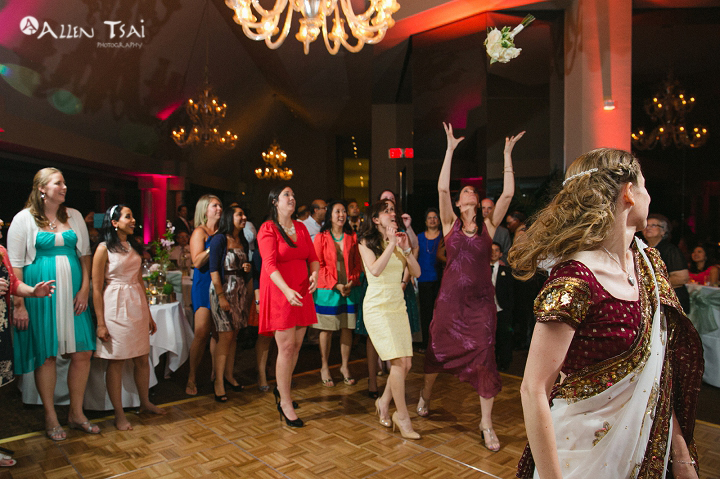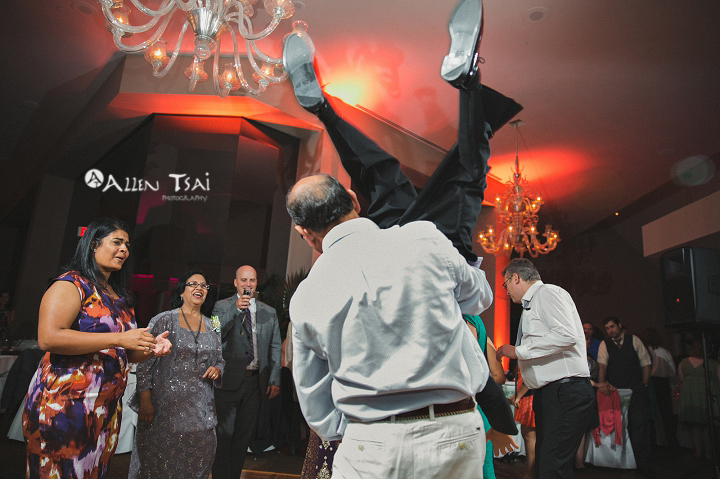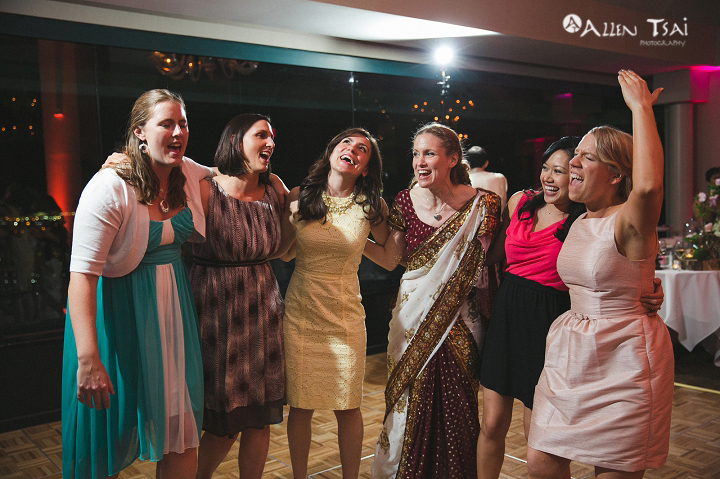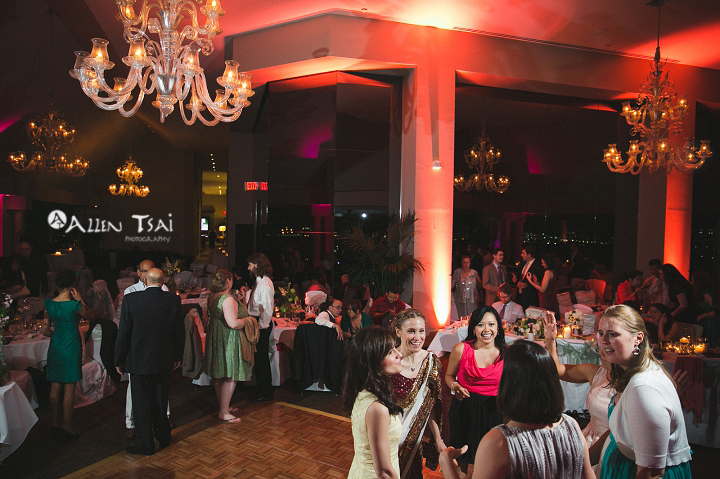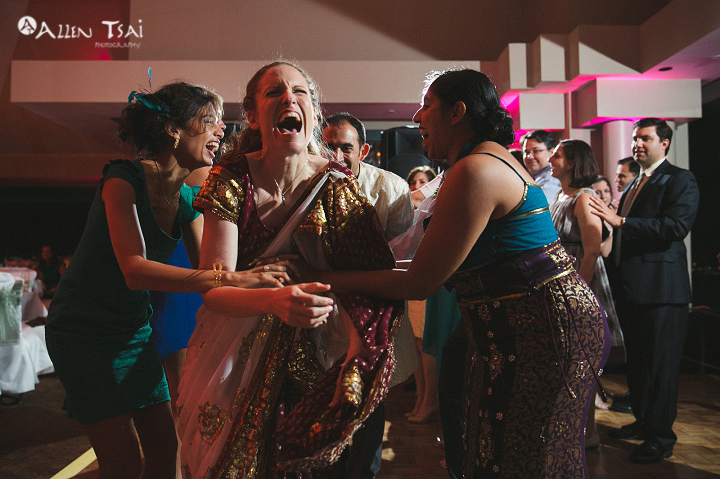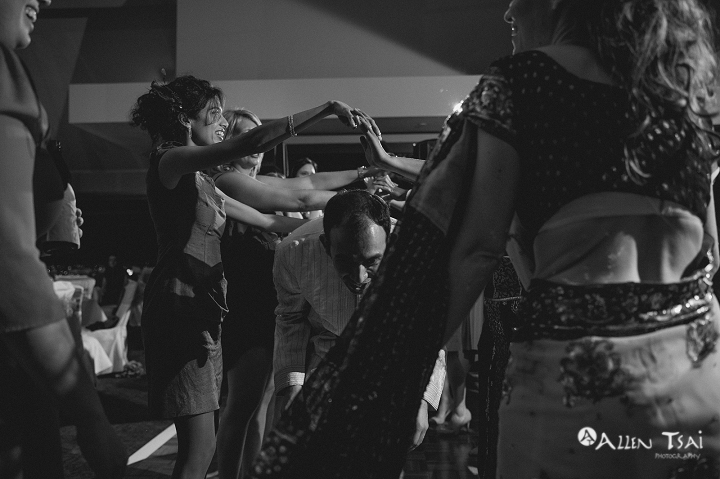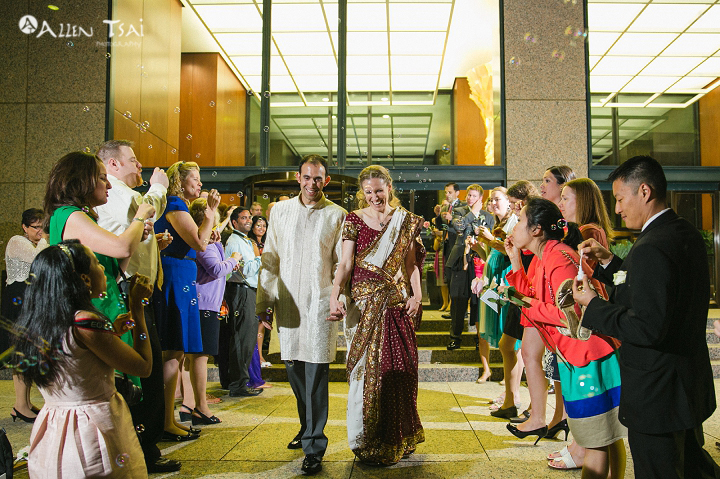 Vendors:  Venues:: Church of the Incarnation, La Cima Club  Floral:: Branching Out Floral and Event Design  Hair/Makeup:: Amber Lynne Makeup  Cake:: Jackie Spratt Cakes  DJ/Lighting::  DJ Jeff Hickock  Bridal Dress:: Alfred Angelo  String Quartet:: European Ensemble Strings