Archive for Outdoor Wedding
Weatherford Texas Southern Wedding | Doss Heritage and Culture Center| Dallas Wedding Photographers|  Jesse+Will
When I met Jesse and Will in Austin, TX, I knew they were going to be an awesome couple!  How can you not be if you live in Austin right?  Jesse is actually quite a celebrity in the FIFA gaming world and has an impressive amount of followers on Youtube, being the soccer fan I am, I was definitely beyond excited when they decided to have me document their big day!  Their gorgeous grey and yellow southern wedding was at the Doss Heritage and Culture Center in Weatherford, TX, planned and designed by the talented Sarabeth Events!  They had some of the most colorful floral I've seen in a while by A Rose in Bloom, and it was perfect for their spring time outdoor wedding.  Jesse and Will's super cute cake top has the owls holding Xbox game controllers, and I wouldn't have expected less from them!  After a super sweet father and daughter dance, it was definitely quite a party with DJ Jason Esquire in the house.  I love how Jesse had two beers in her hands the whole night!  The night ended with the great Texas Tech tortilla toss grand exit, and some sweet romantic carriage photos.  Don't they look absolutely stunning?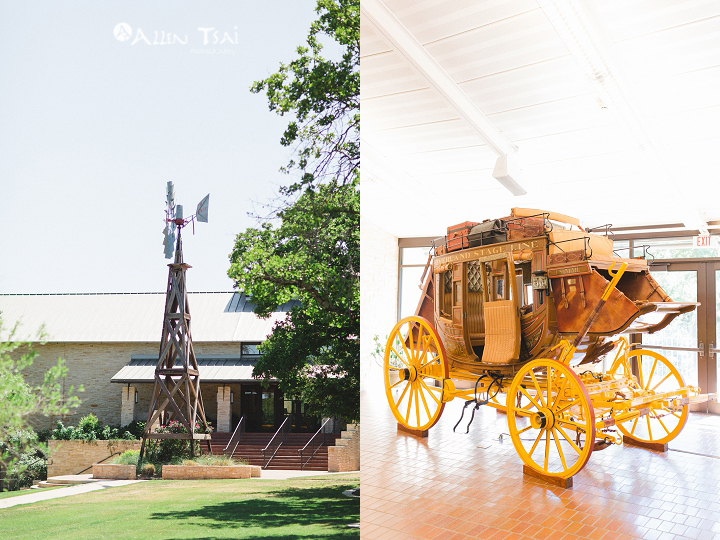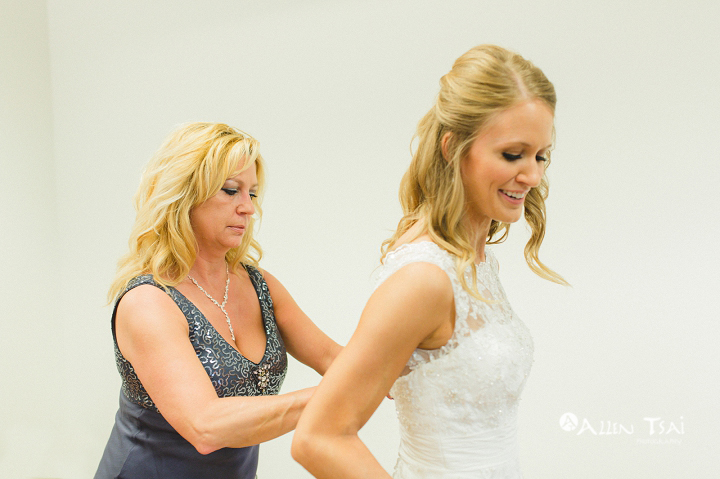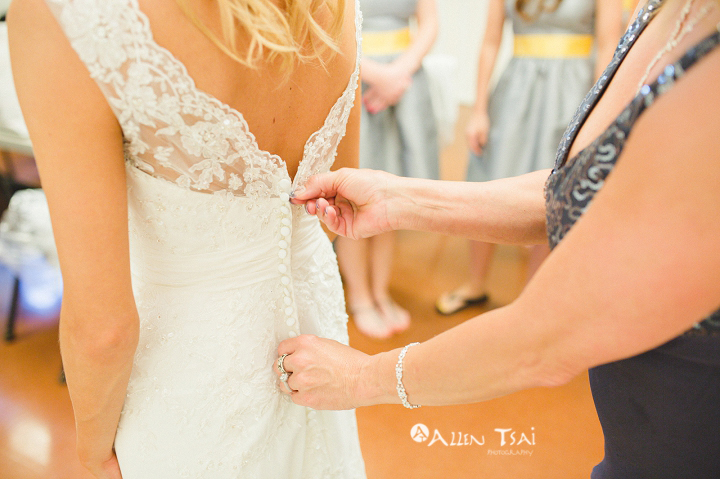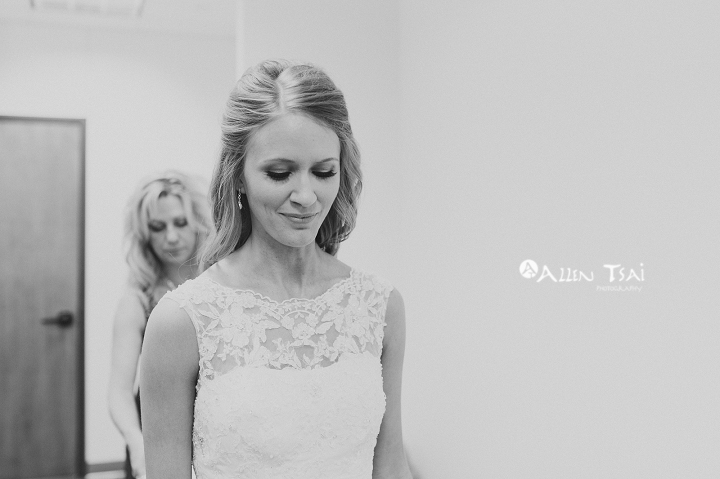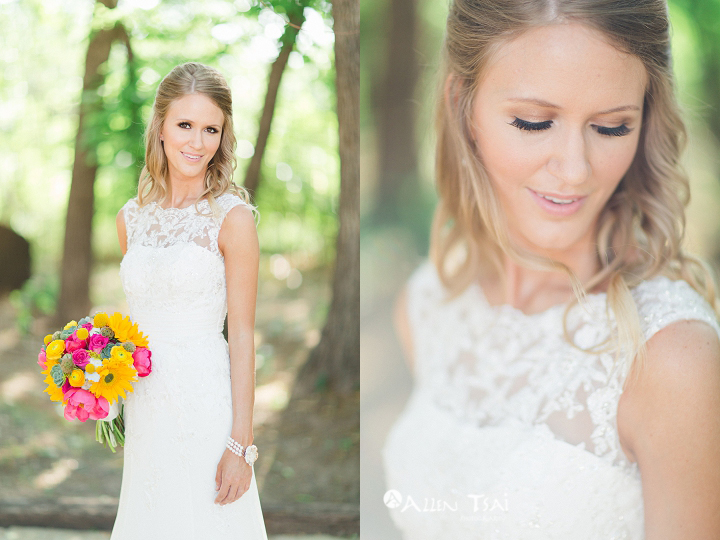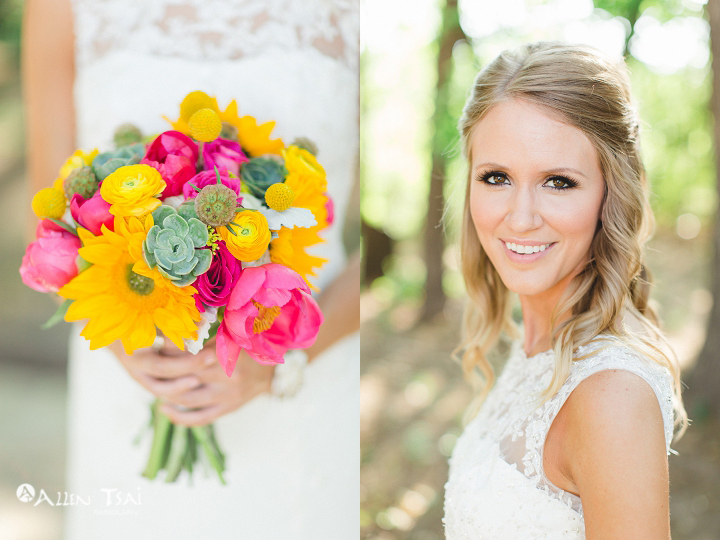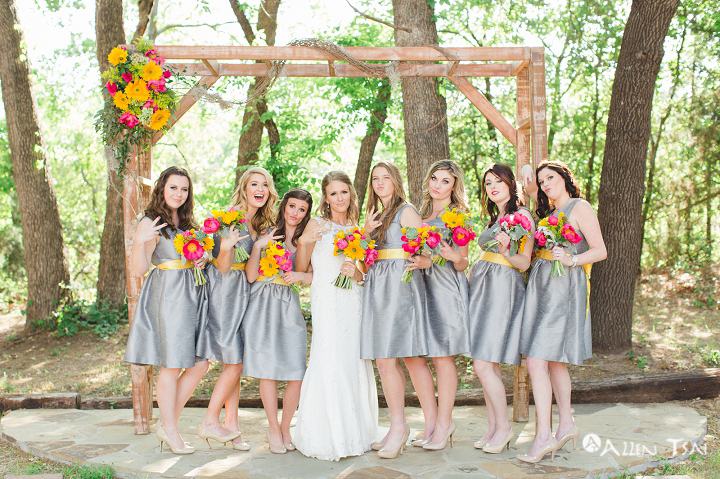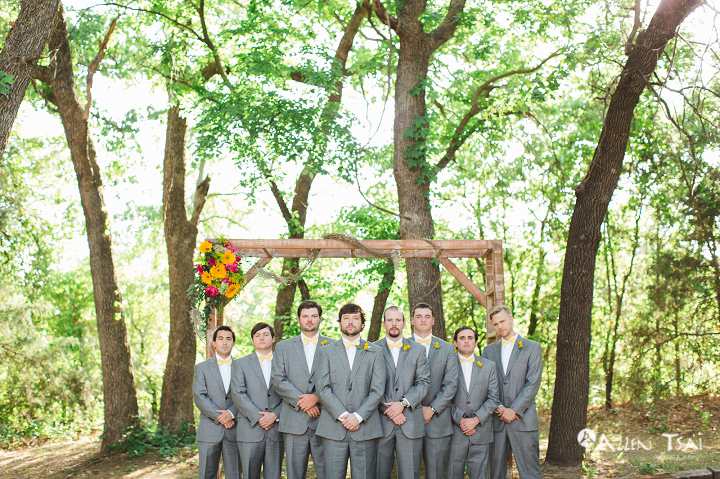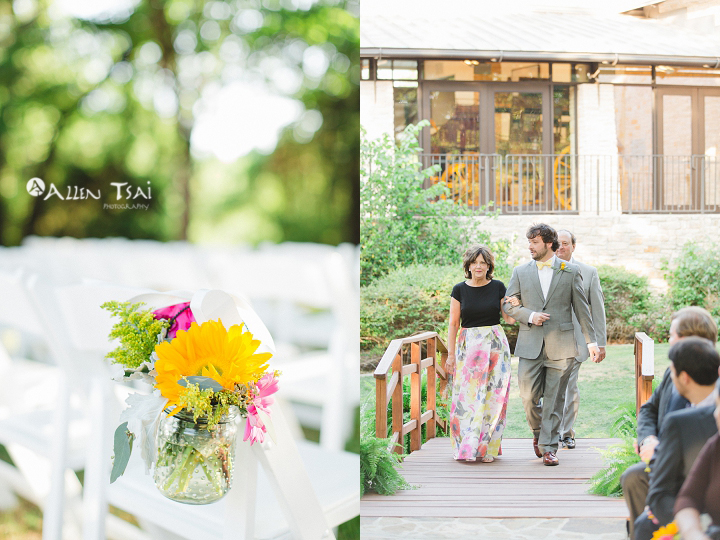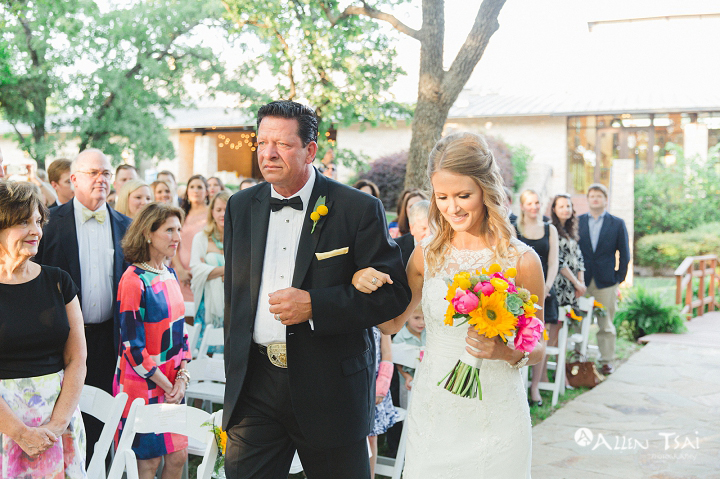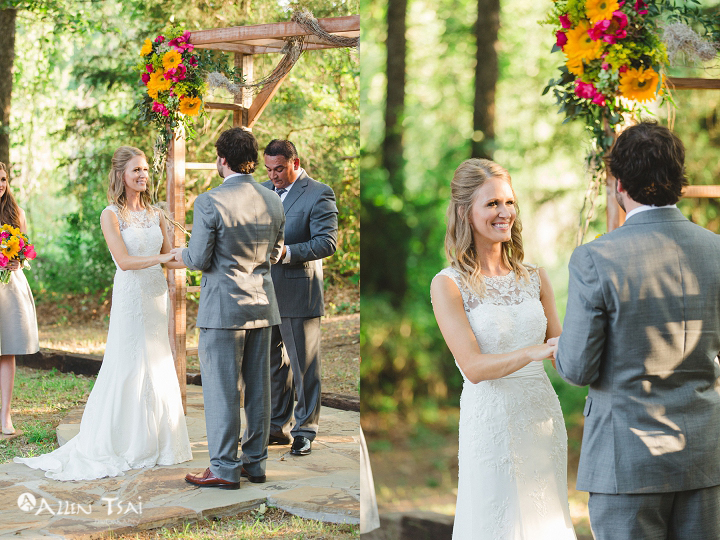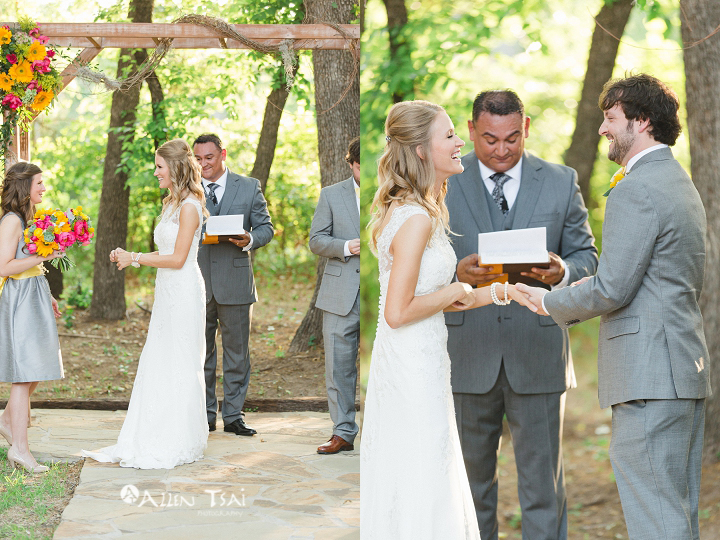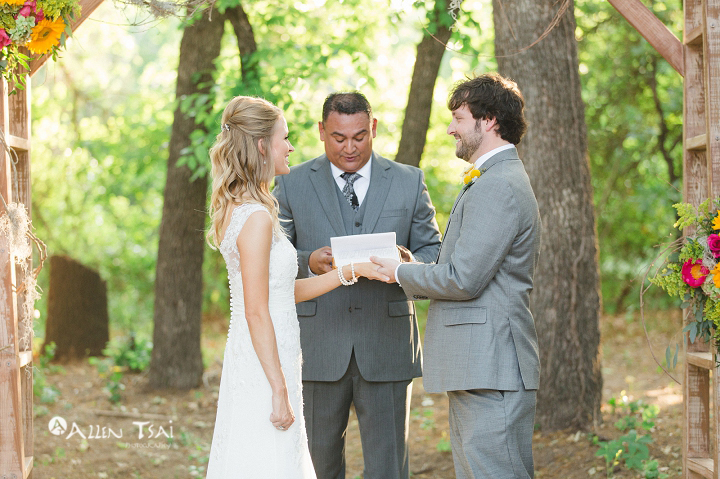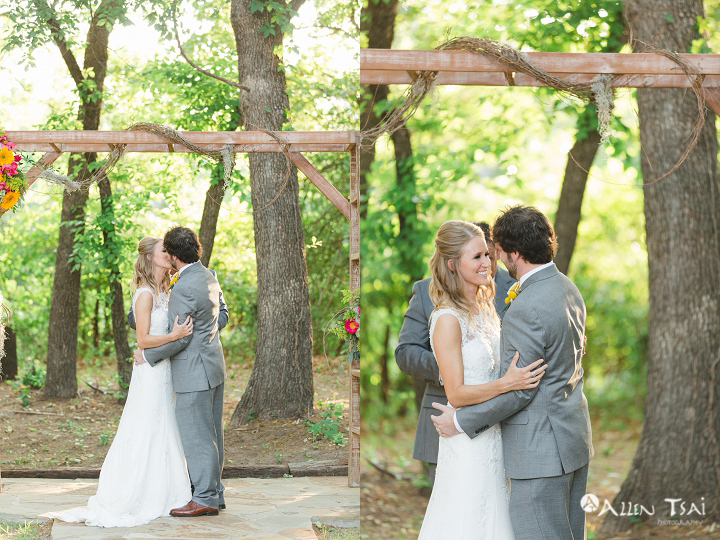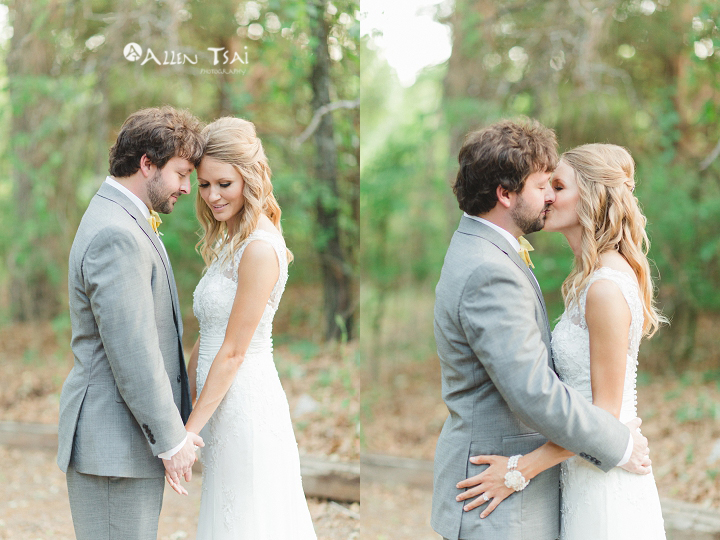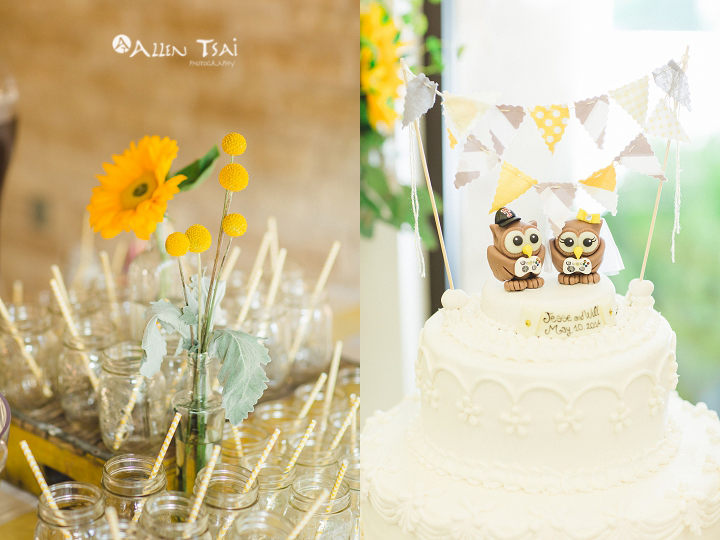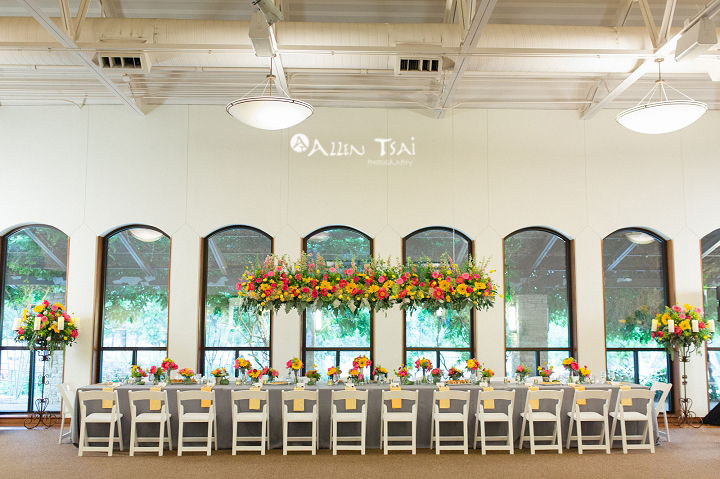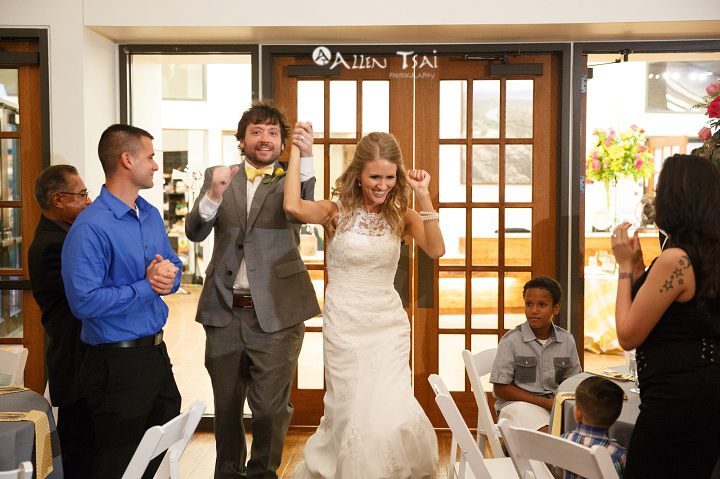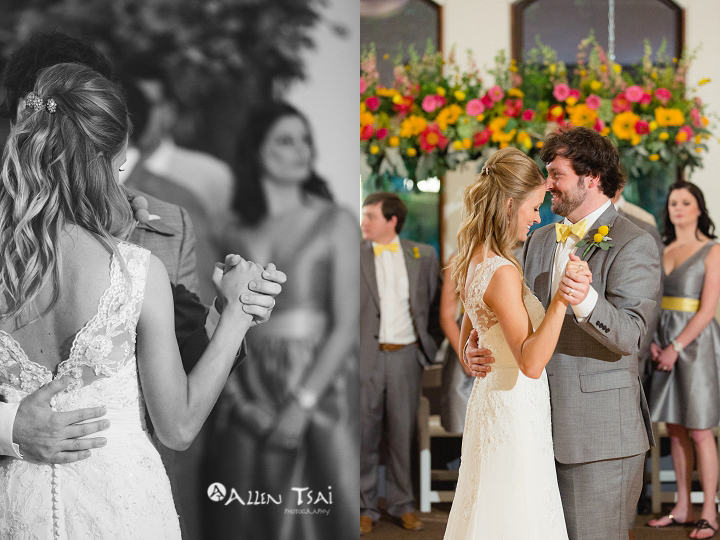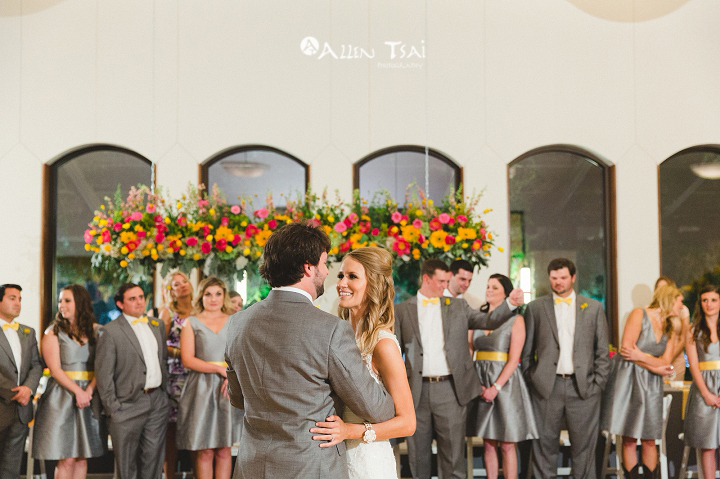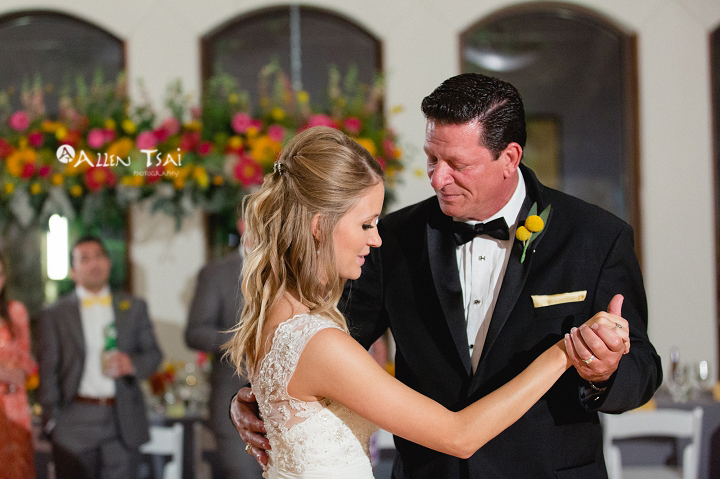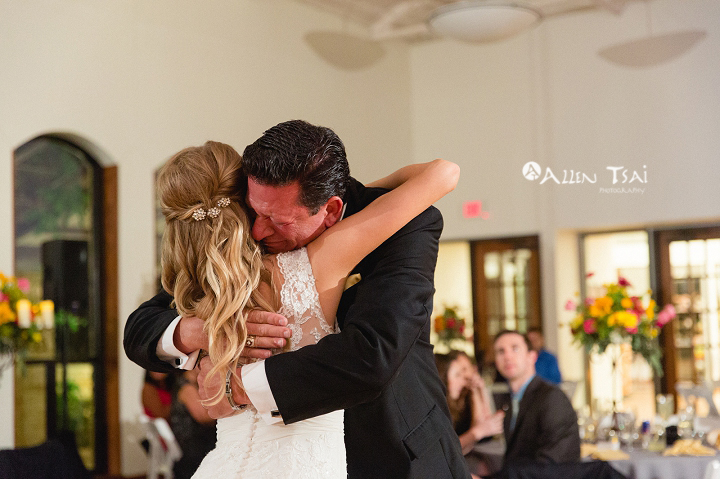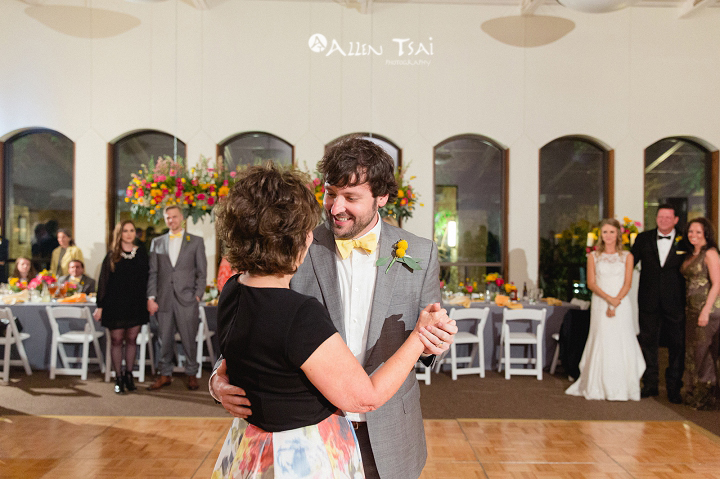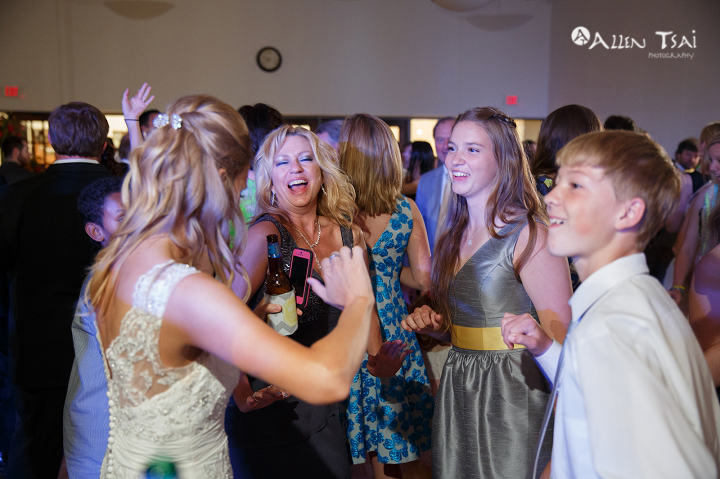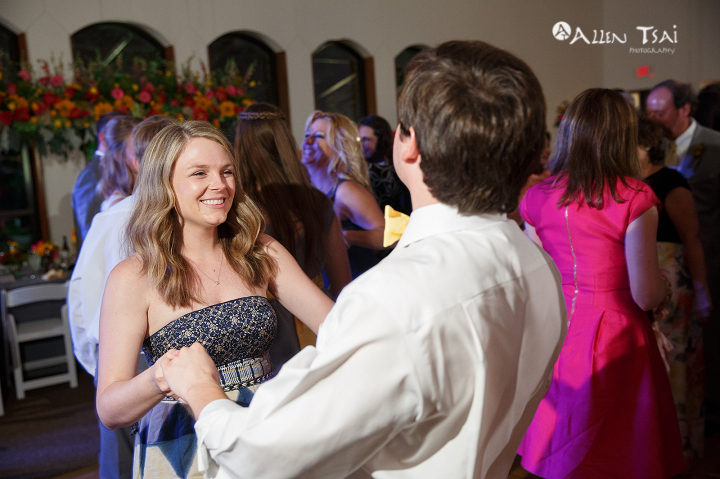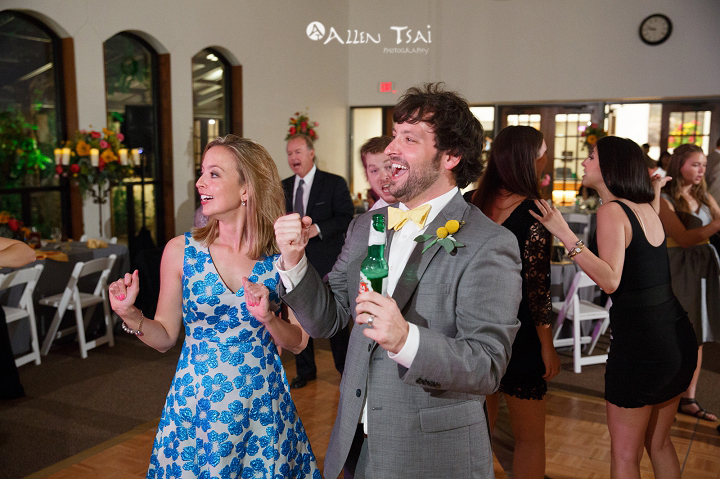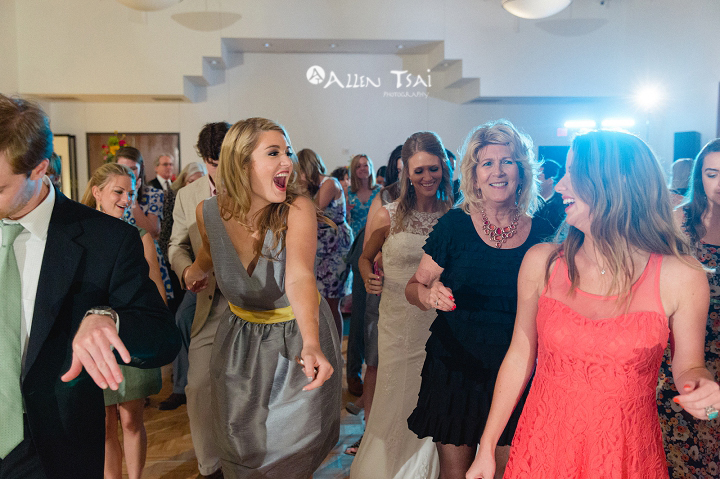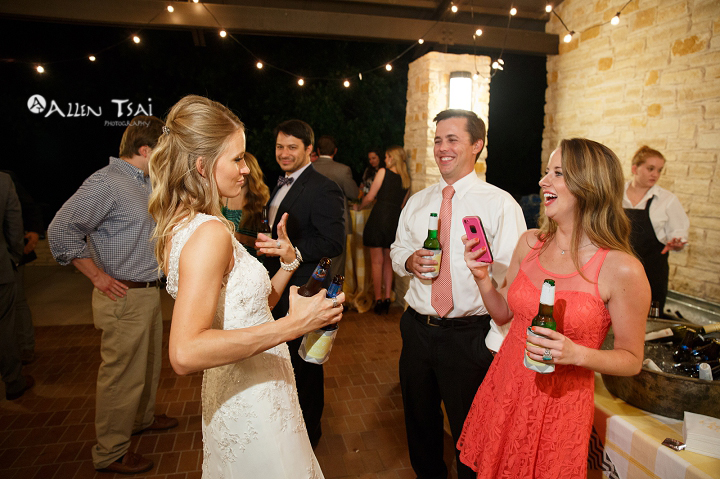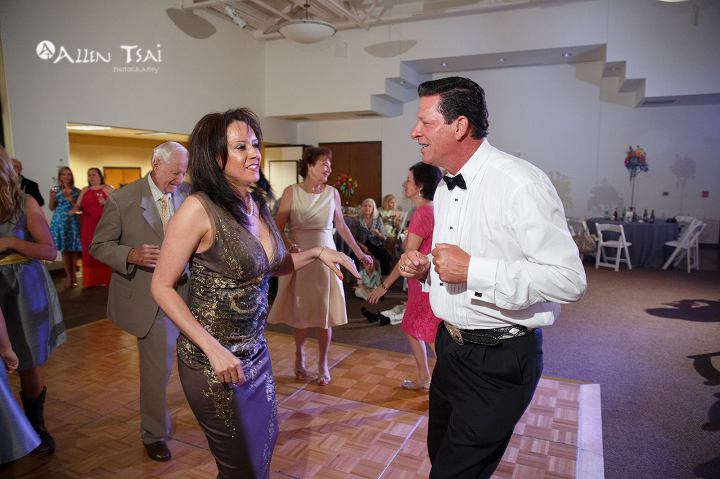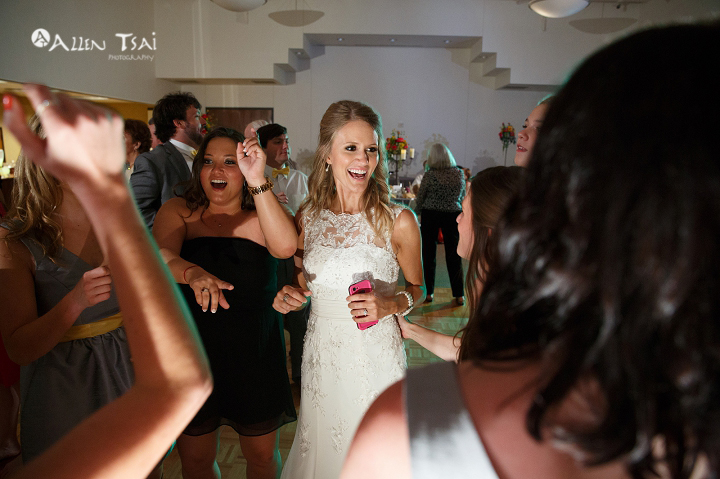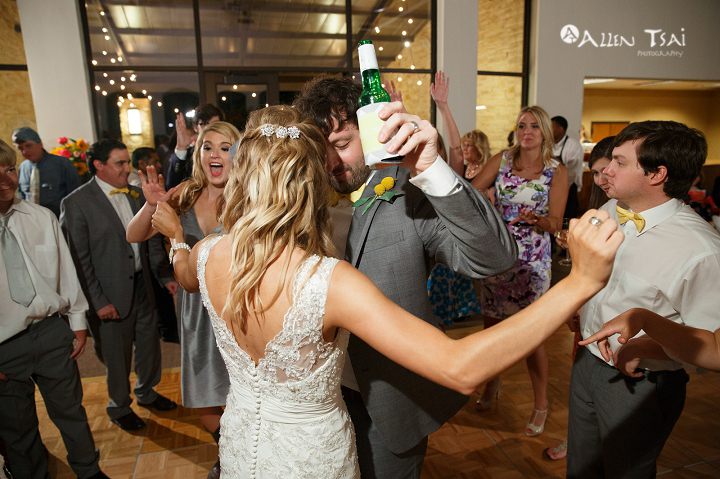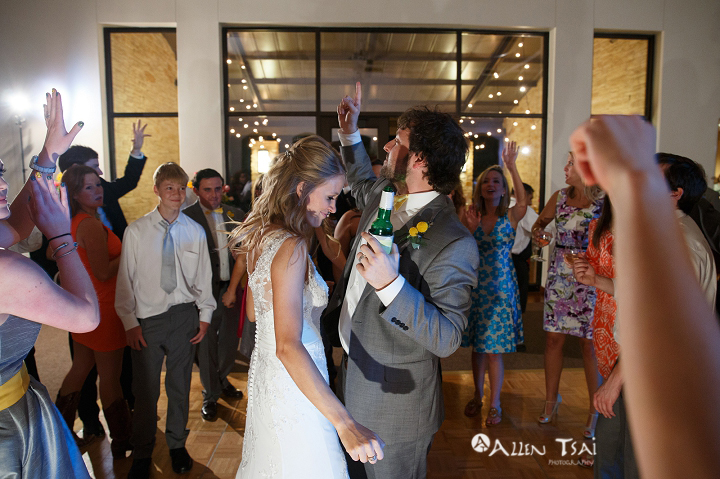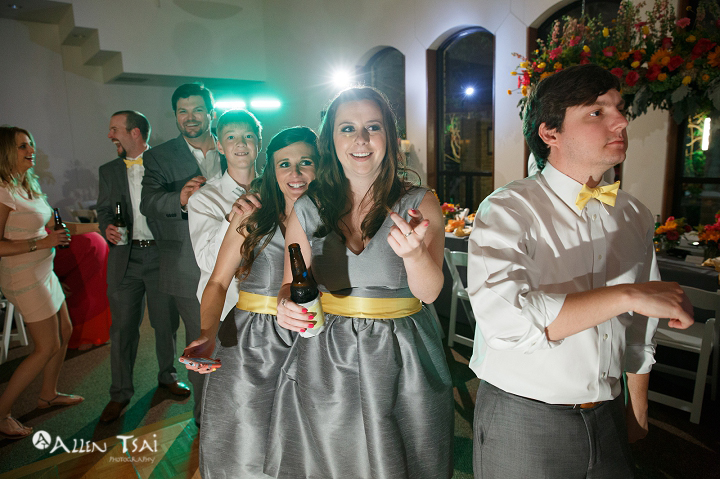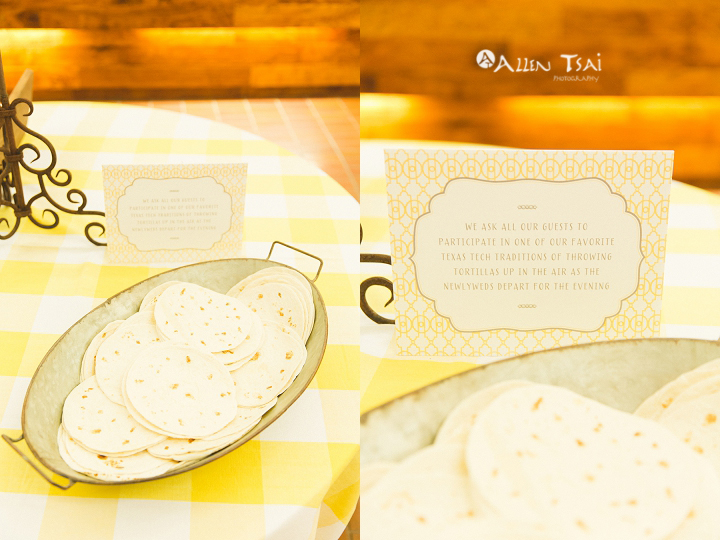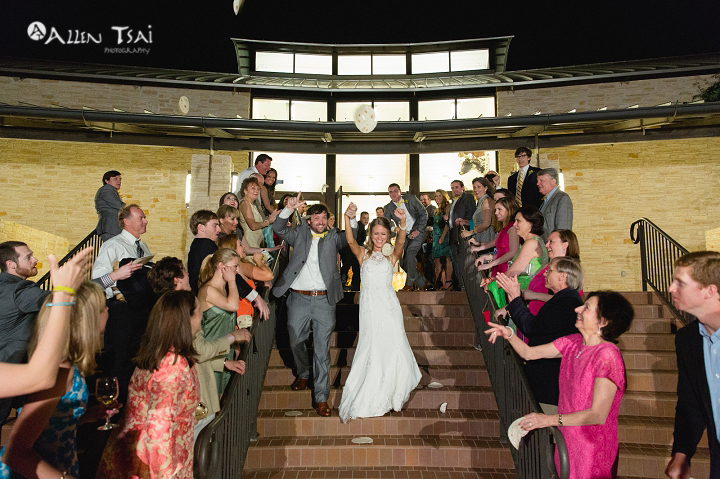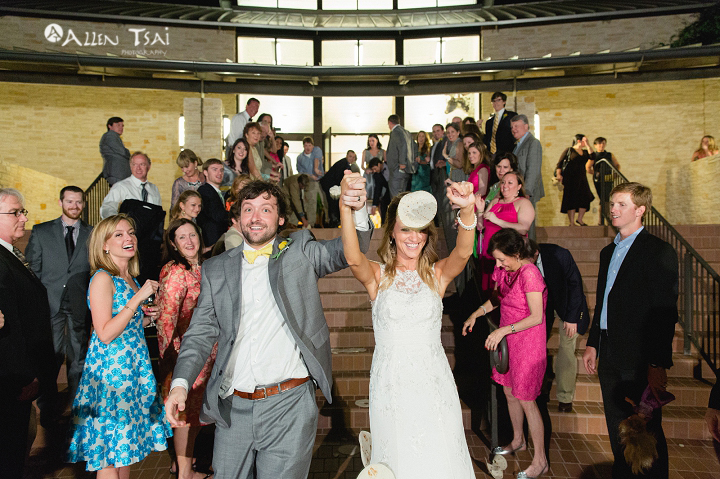 Wedding Planning:  Sarabeth Events ::  Venue: Doss Heritage and Culture Center  ::  Floral: A Rose in Bloom  ::  DJ: DJ Jason Esquire  ::  Hair& Makeup: Karin Stone   ::  Cake: Sandy Chang
Bowers Museum Wedding | Santa Ana, California | Dallas Destination Wedding Photographer | Vicky+Daniel
Vicky and Daniel are new Dallas transplants from the great city of Los Angeles, California.  Needless to say, I was ecstatic to learn that their wedding would be back home in Santa Ana, California and they wanted to fly me there to document it!  Vicky and Daniel envisioned an "East meets West" wedding, and they couldn't have picked a better venue than the Bowers Museum, which is rich in Spanish architectural elements and full of Asian cultural artifacts!  Coupled with perfect Orange County weather, a couture Ella Rosa wedding dress, lush floral designs by Dee's Petals, and custom made invitations by The Bee's Knee's Custom Designs, I knew we were going to create breathtaking images!  All the pretty details aside, their love for each other and their families was truly a pleasure to capture.  For the reception, Vicky changed into her stunning pink couture qipao which was custom made in Taipei, Taiwan.  There were some touching toasts, fine wine, and tons of laughter to go around.  I hope you enjoy this California destination wedding as much as I did!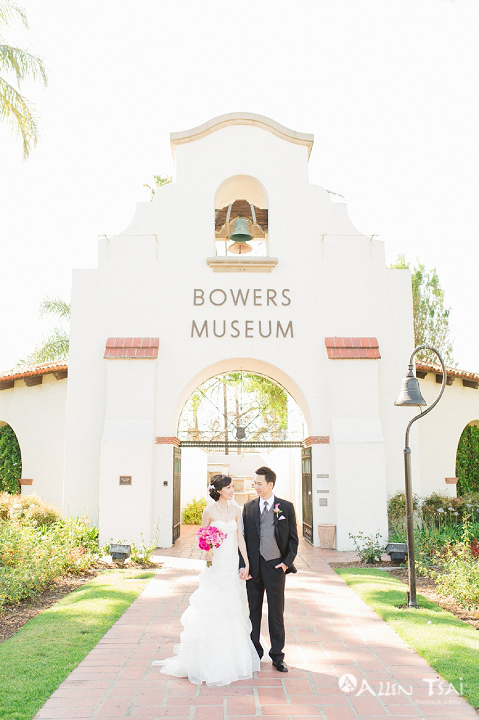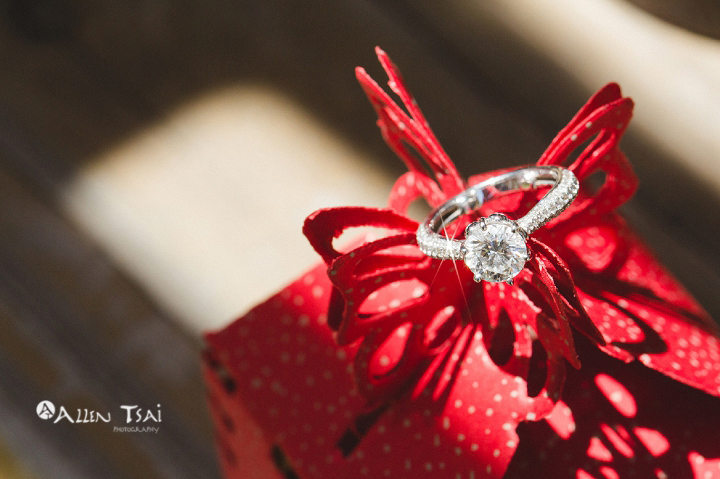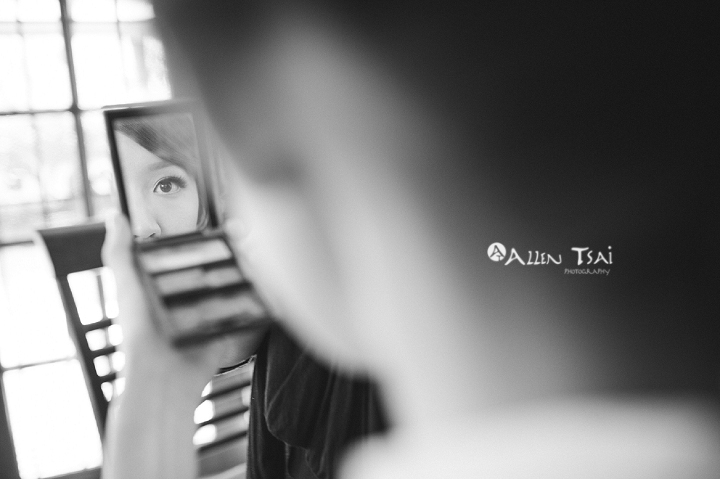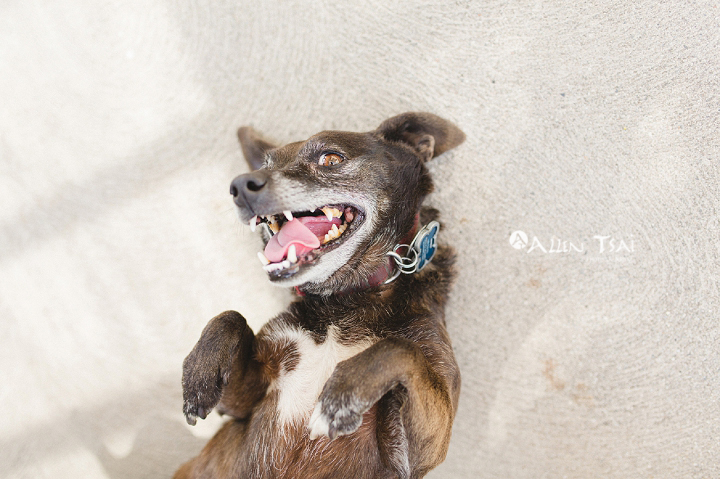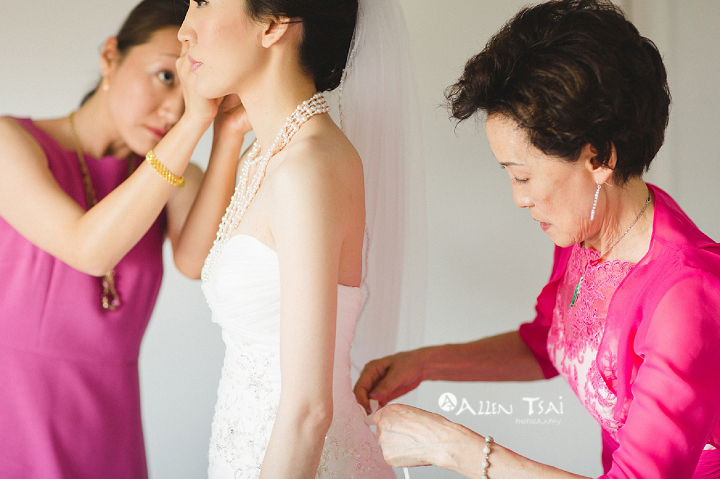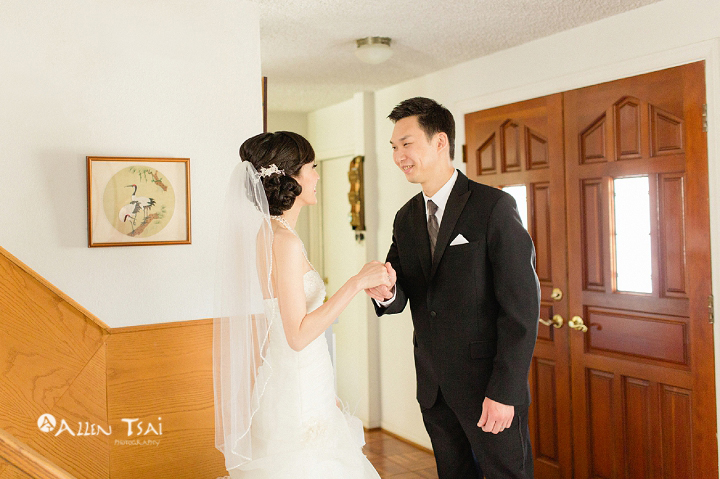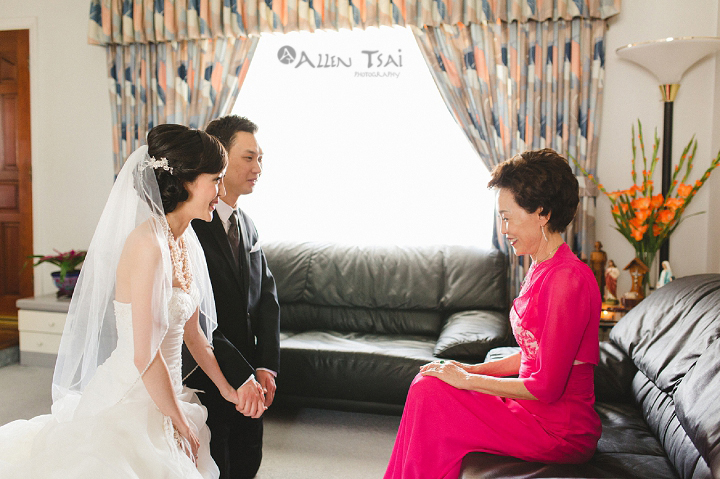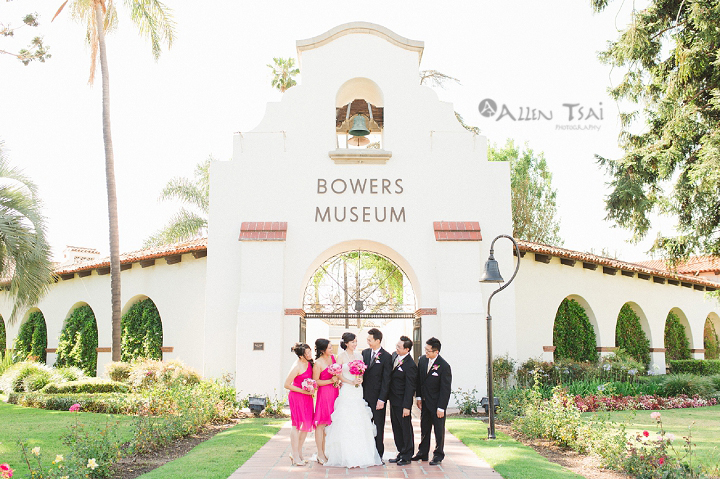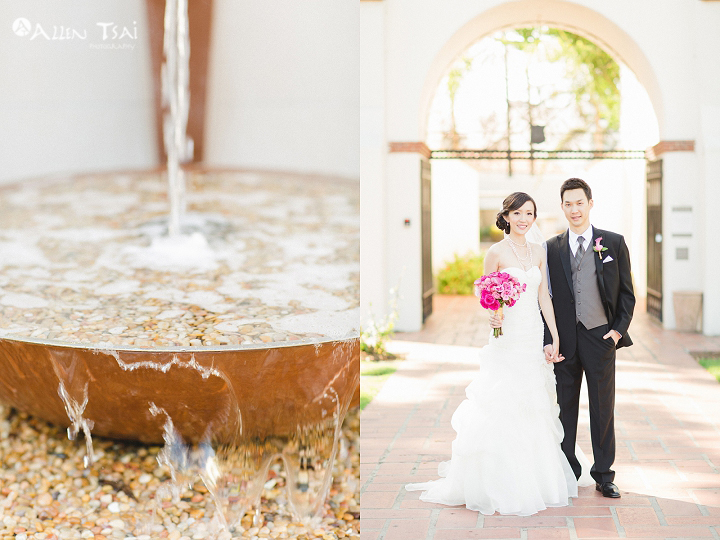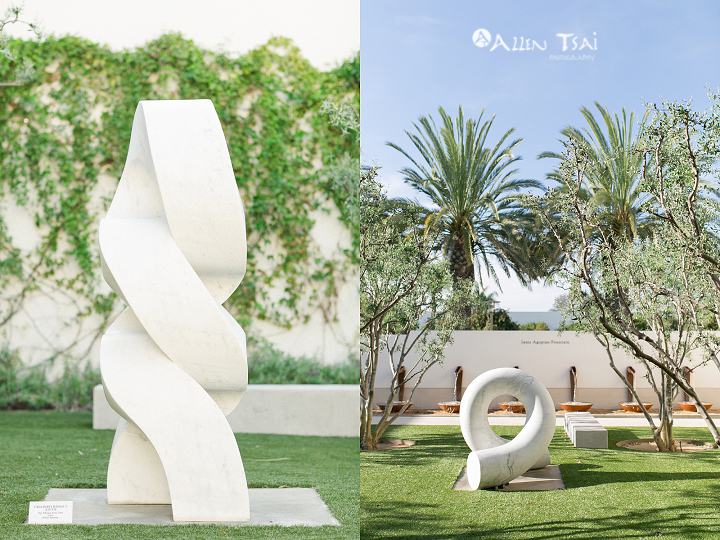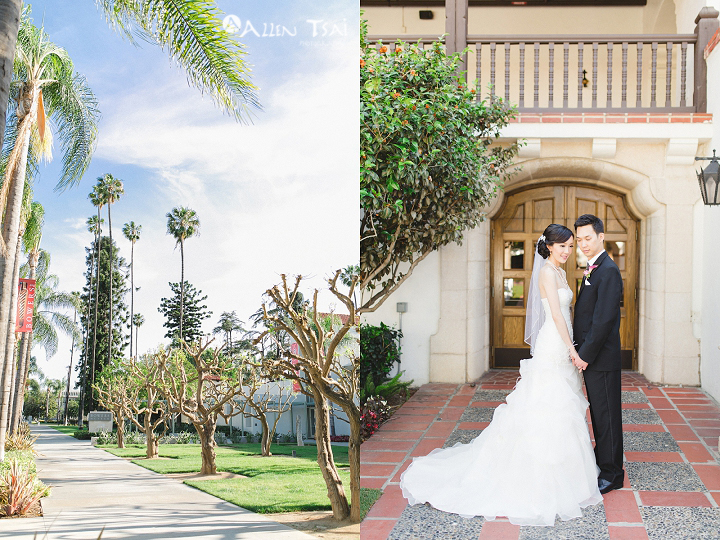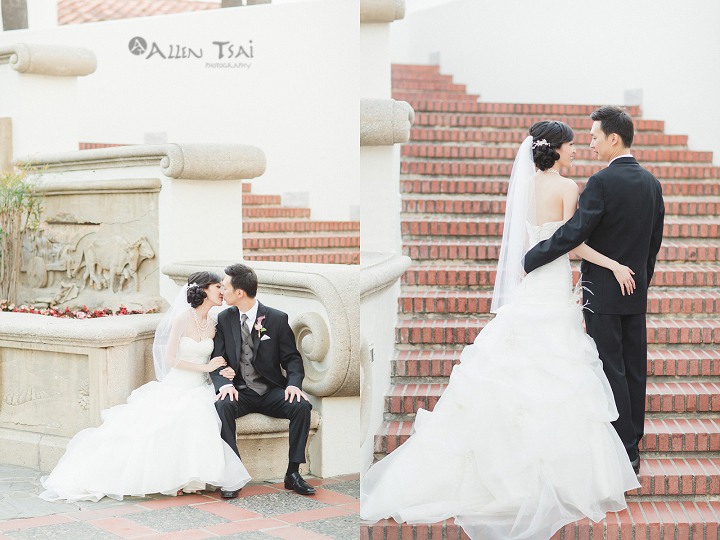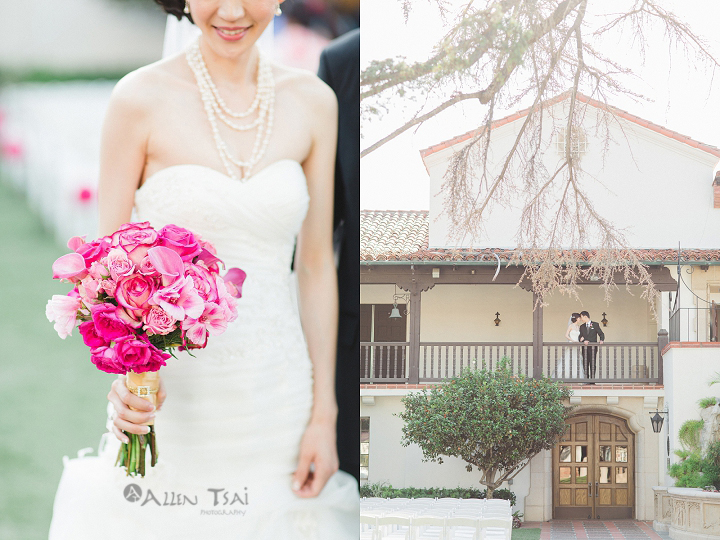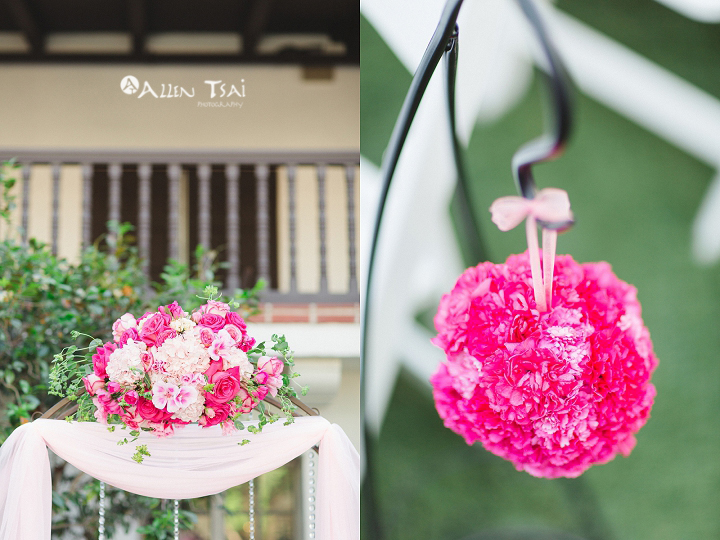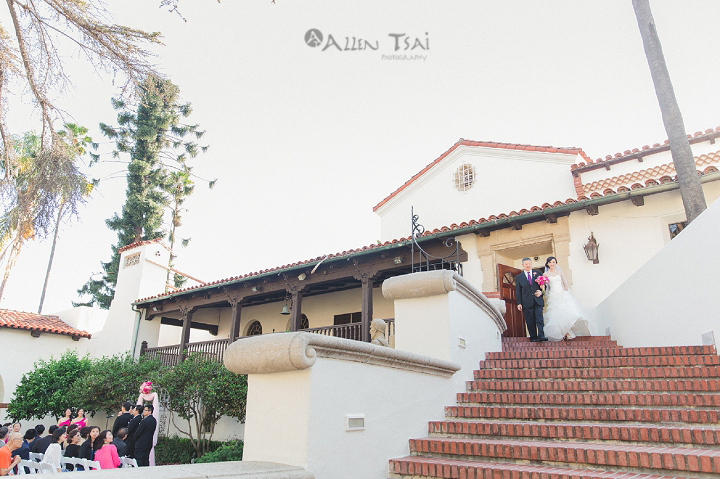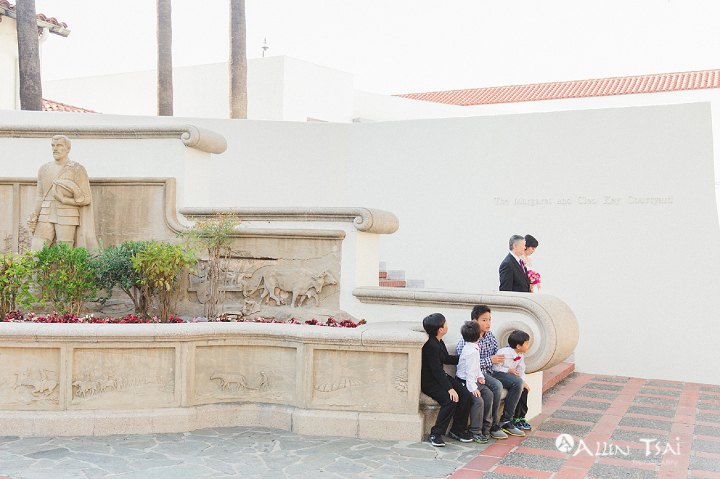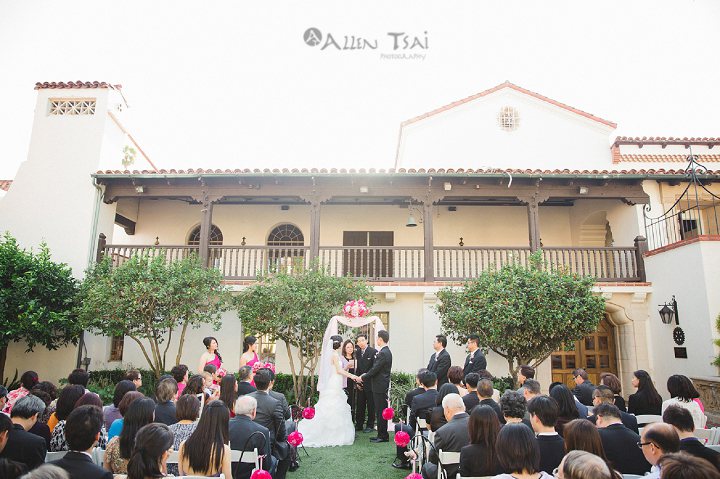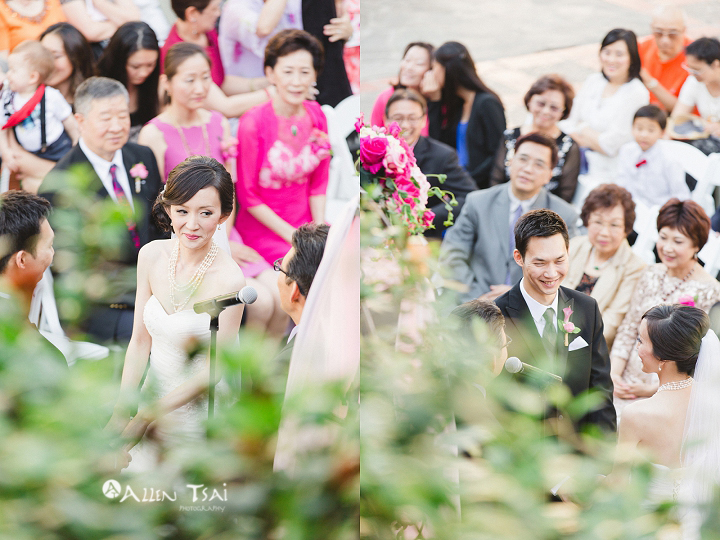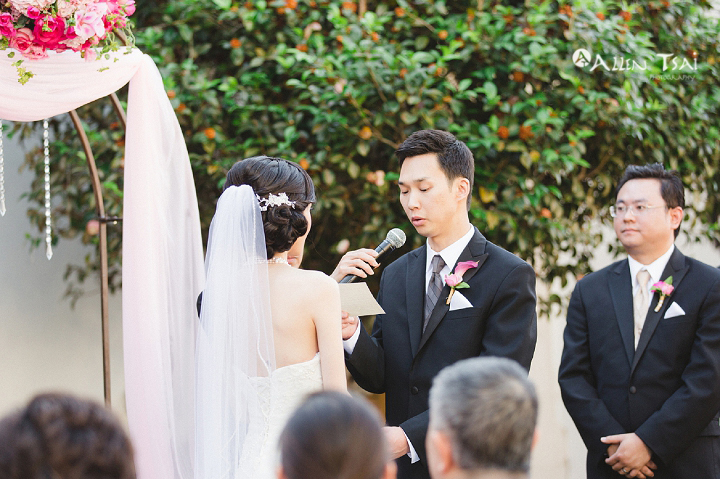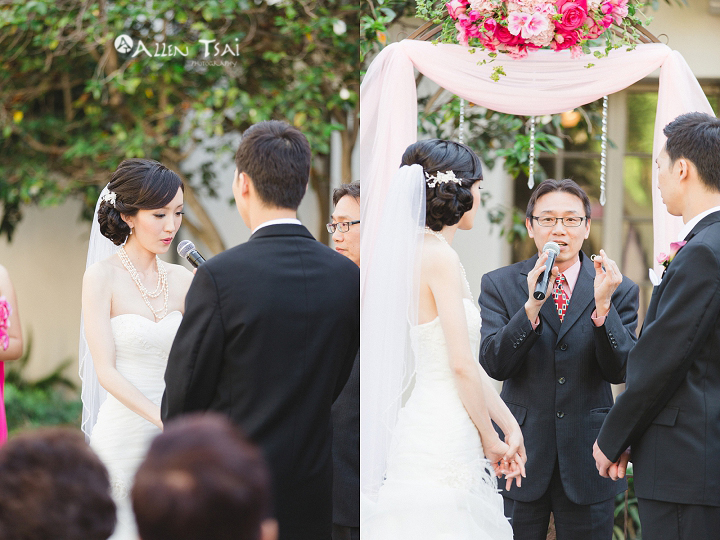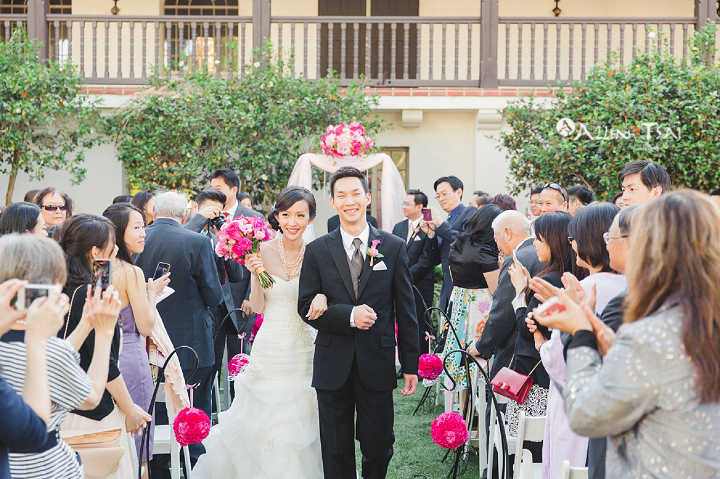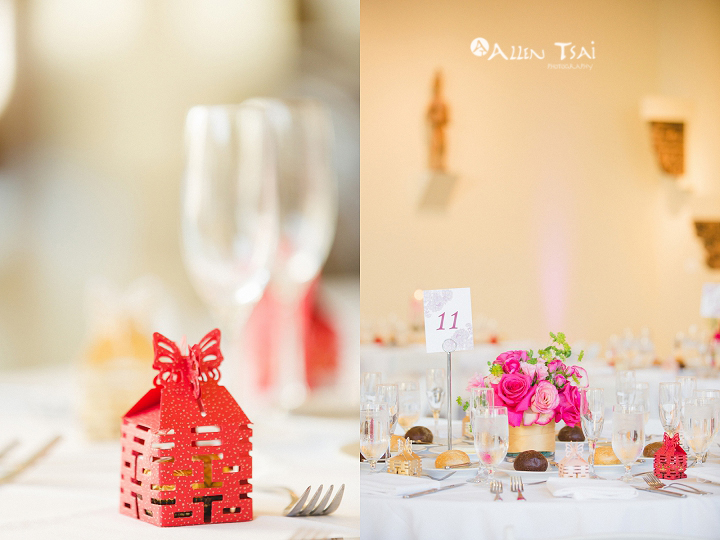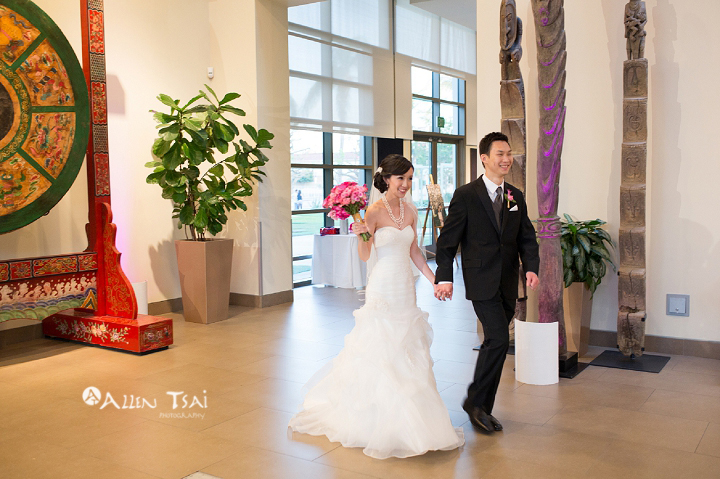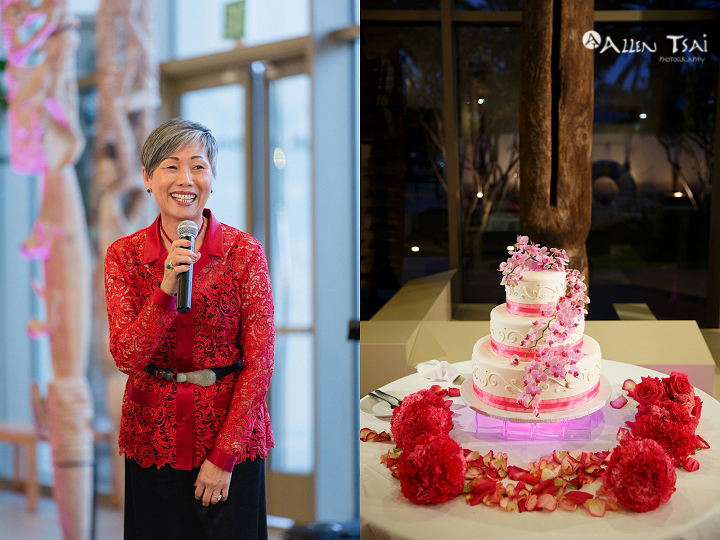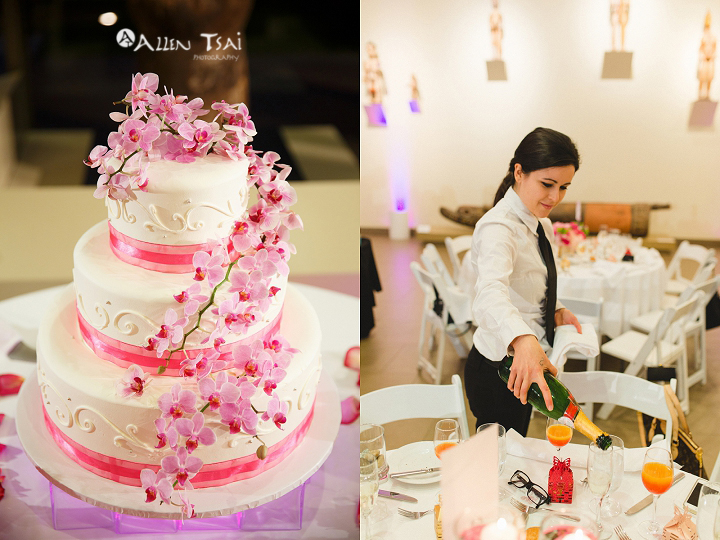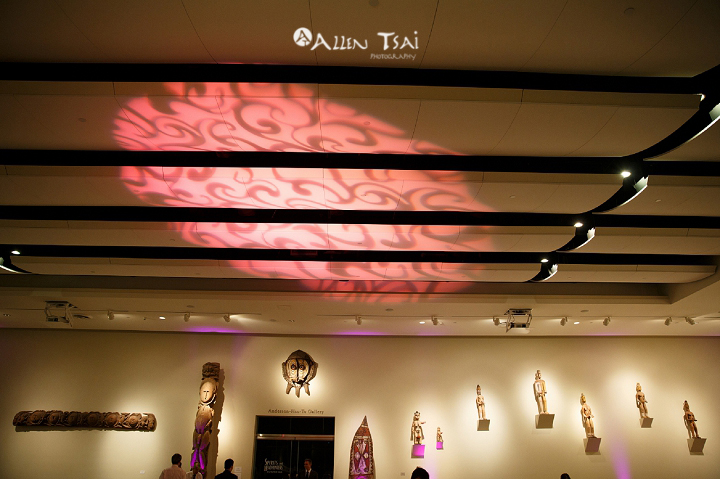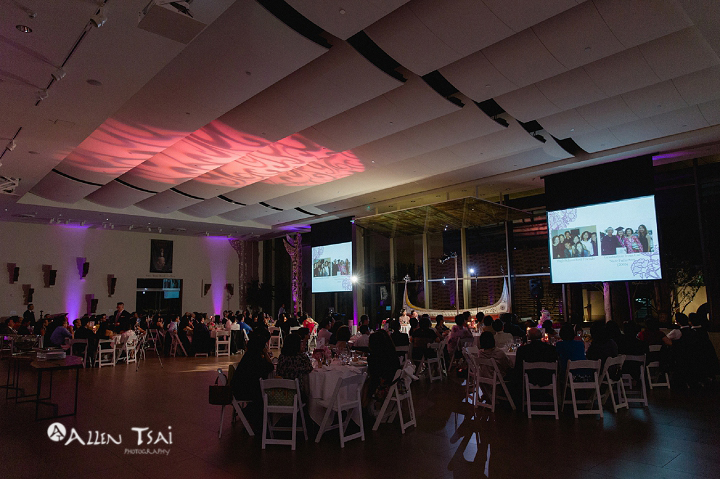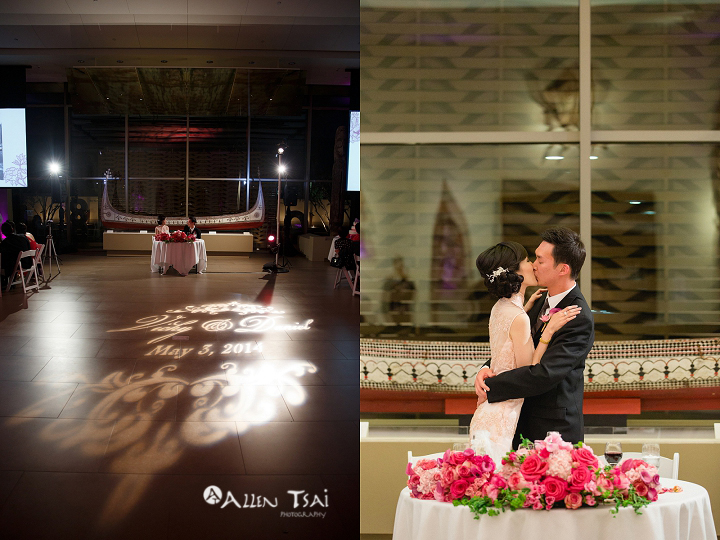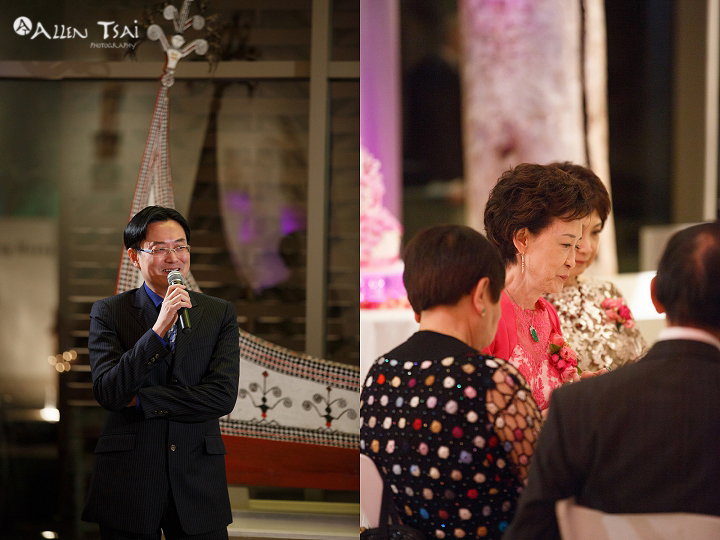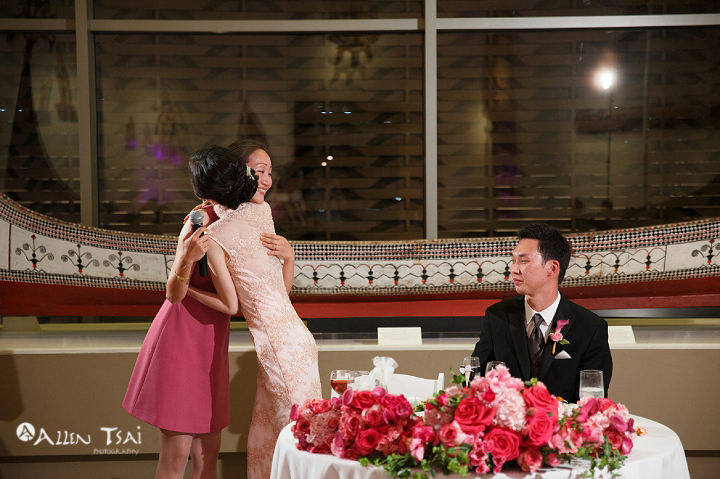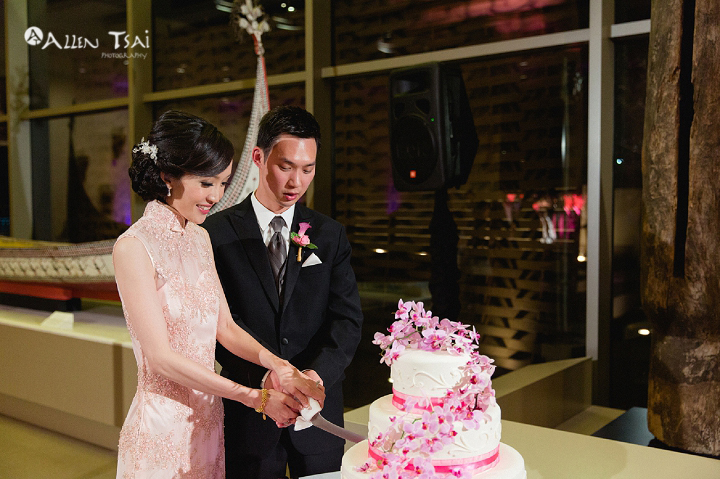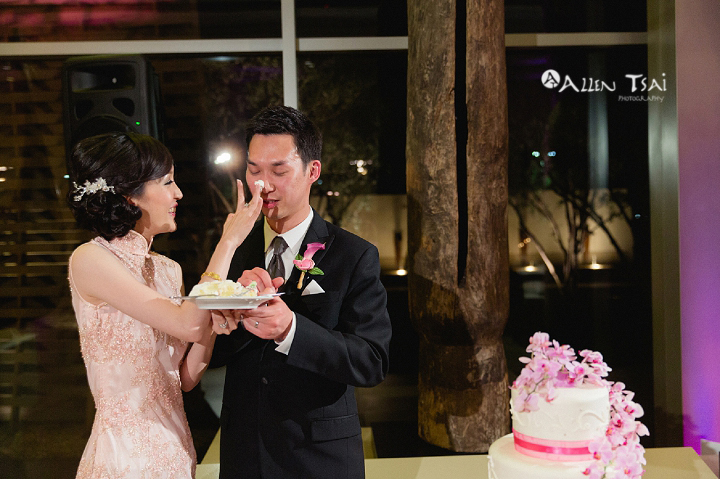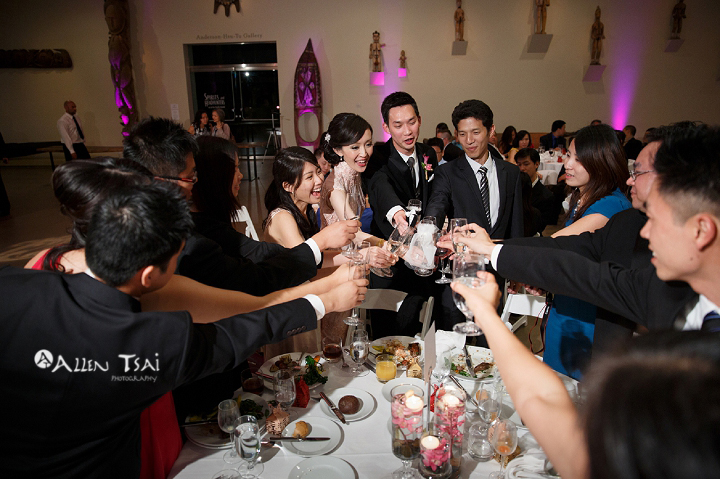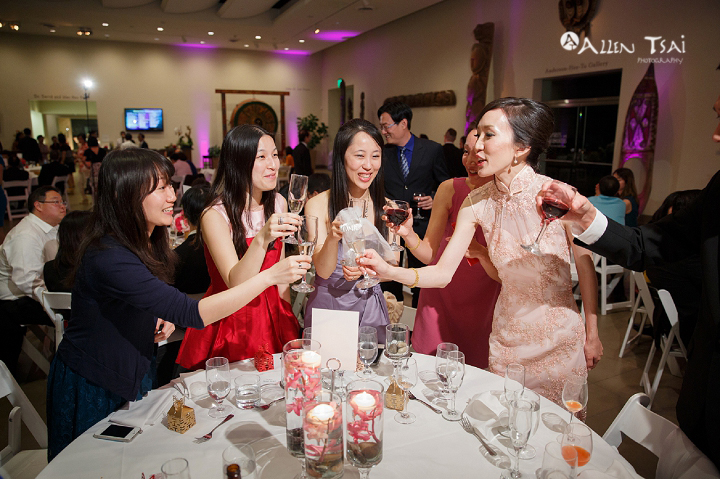 Venue:  Bowers Museum  ::  Wedding Dress:  Ella Rosa (from Taylor's Lace)  ::  Wedding Planner and Floral:  Dee's Petals  ::  Hair & Makeup:  EChou Makeup  ::  Cake:  Van's Bakery ::  DJ & Lighting:  Carcano DJ & Lighting
Artspace 111 Wedding | Fort Worth Wedding Photographer | Ashley+Chris
Beautiful, fun and crazy are what comes to mind when I look at Ashley and Chris's amazing wedding photos!  It was pouring rain in the morning when we started getting ready, but luckily the sky cleared up and it turned out to be a perfect day for their wedding!  Ashley's yellow shoes and yellow flowers worked with the grey bridesmaid dresses and groomsmen suits to create the perfect grey and yellow wedding accentuating the unique landscape of Artspace 111 in Fort Worth.  A first look with a little teasing and fun but ended romantically really portrays Ashley and Chris's relationship.  Greenery mixed with unique sculptures tied in with the canopy of trees served as a gorgeous backdrop for their outdoor wedding ceremony.  The dog lover in me just loved how they had their Australian Shepherd as the ring bearer! The whole wedding reception was outdoors with pretty string lights and they partied like crazy all night long!  Thanks again for having me at your wedding Ashley and Chris, I'm so glad I always sat in the back for organic chemistry class!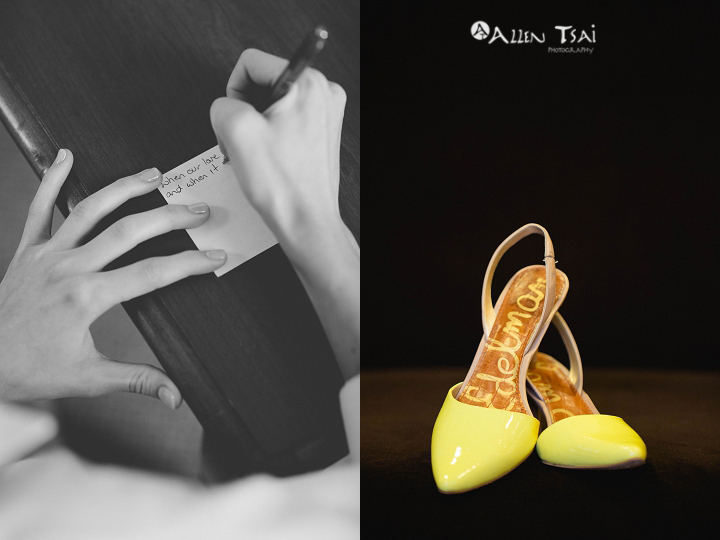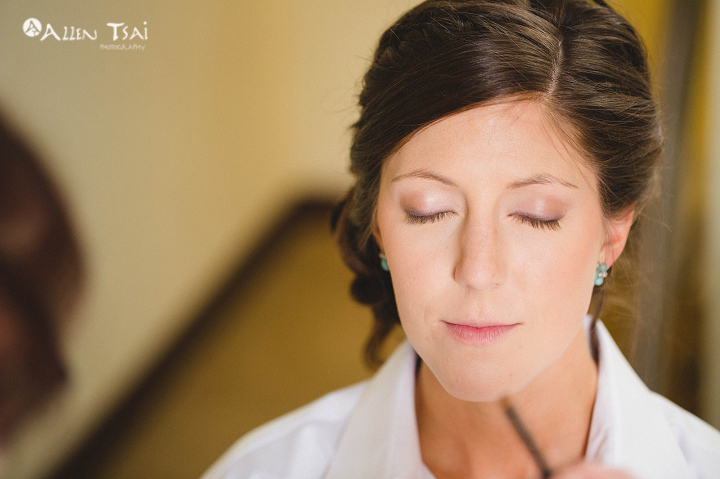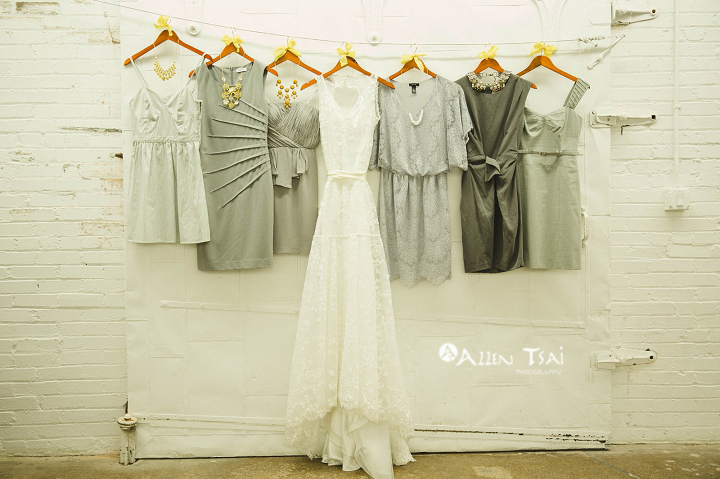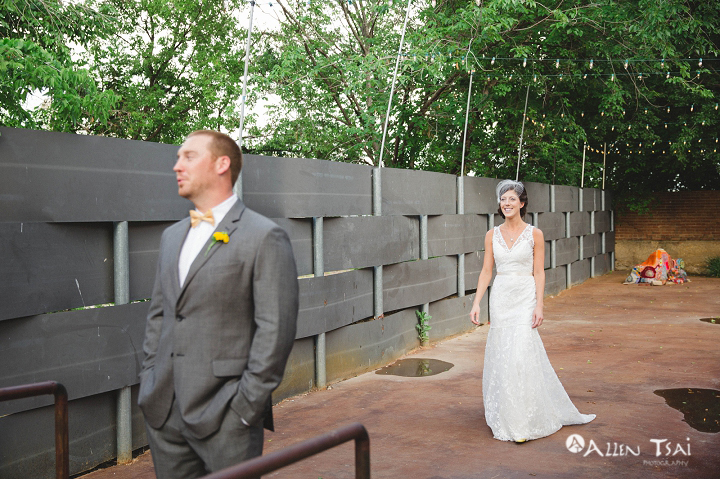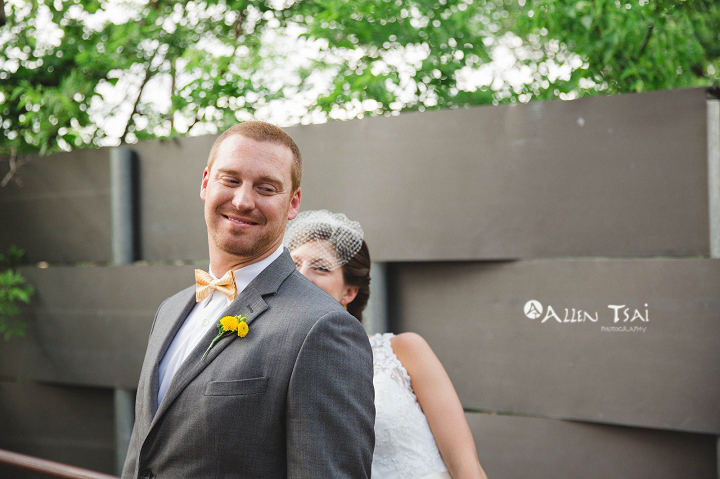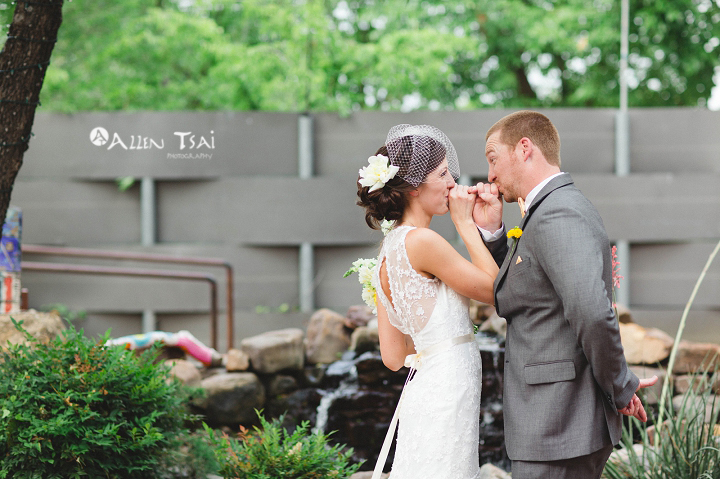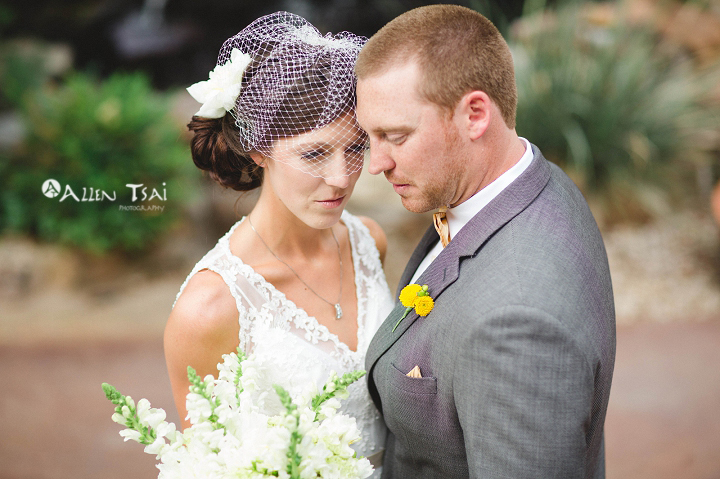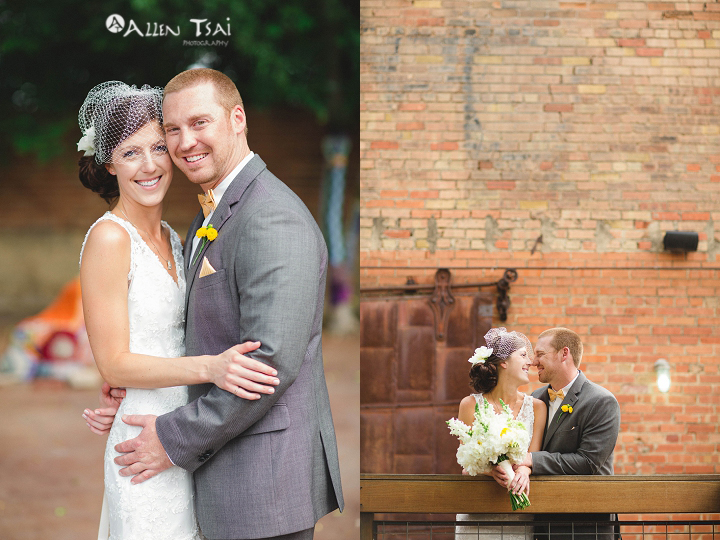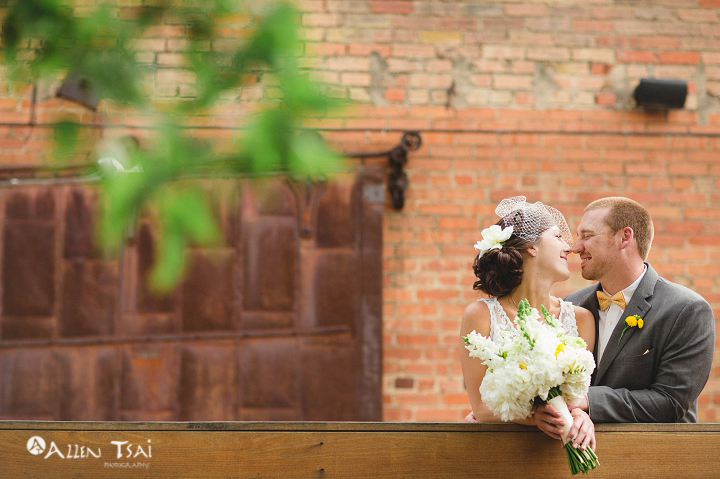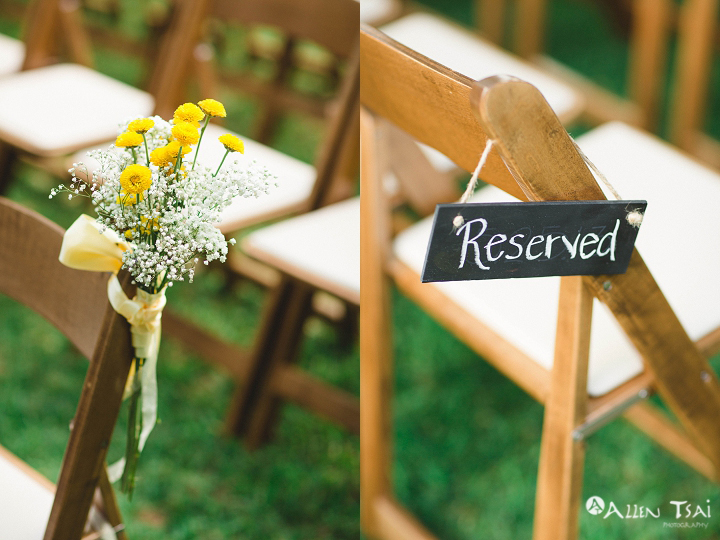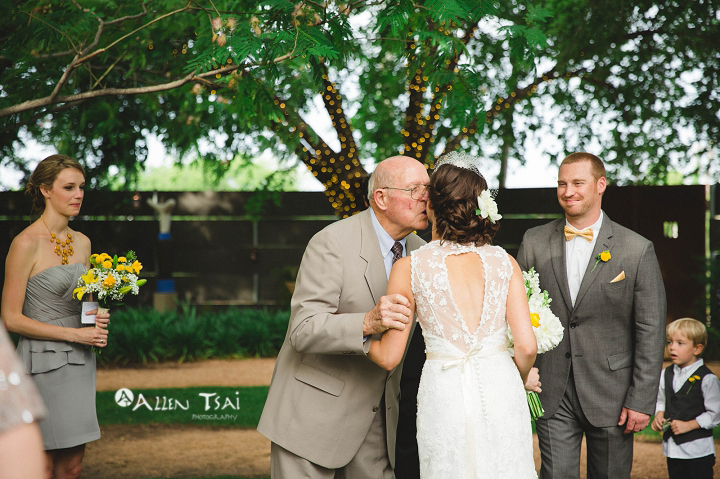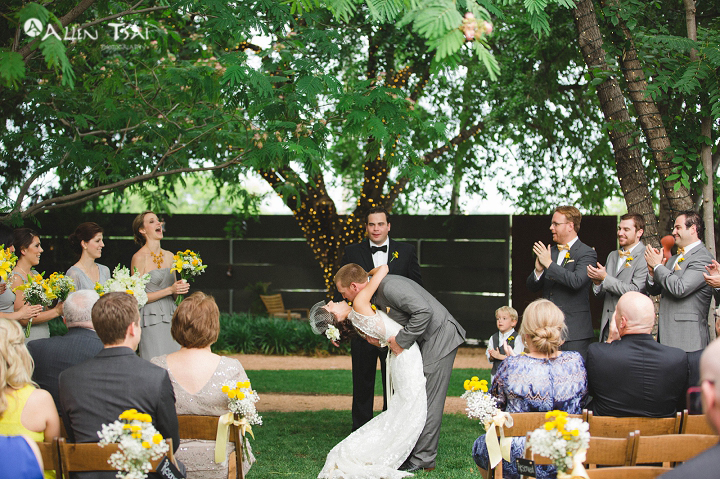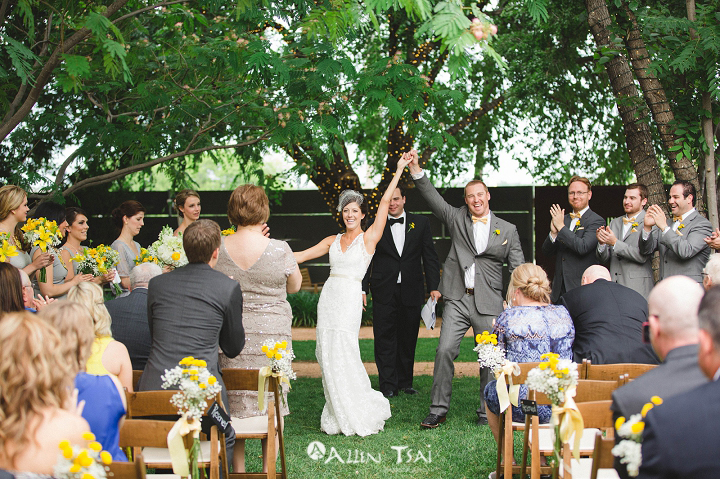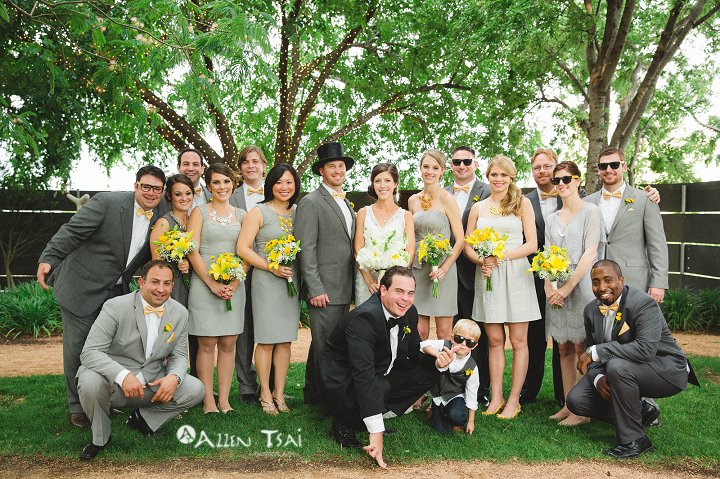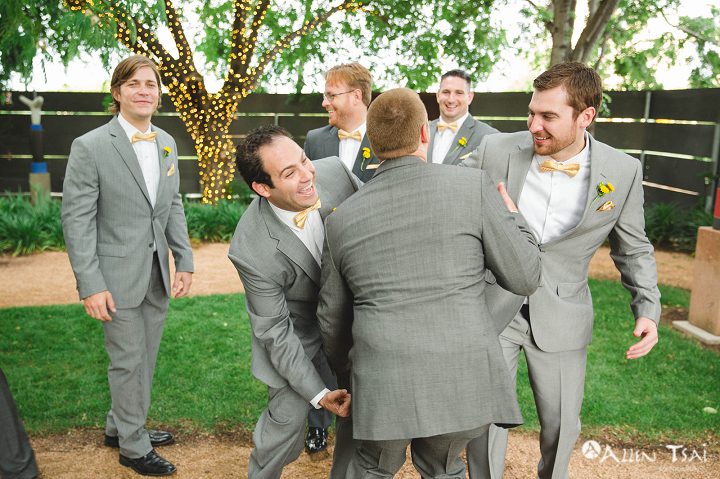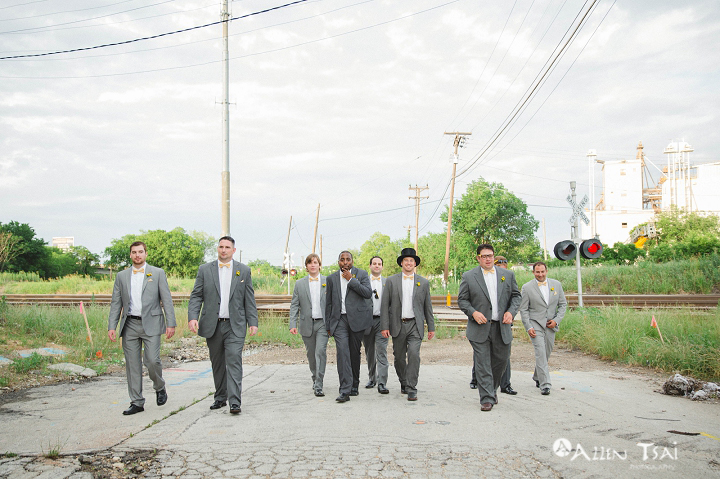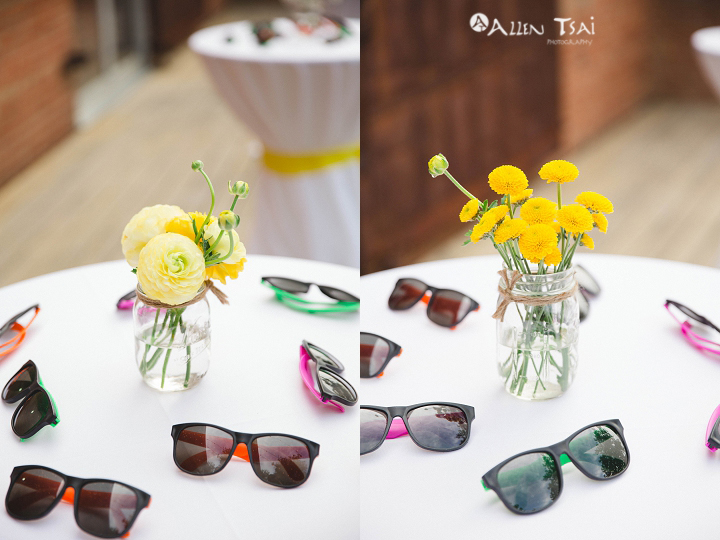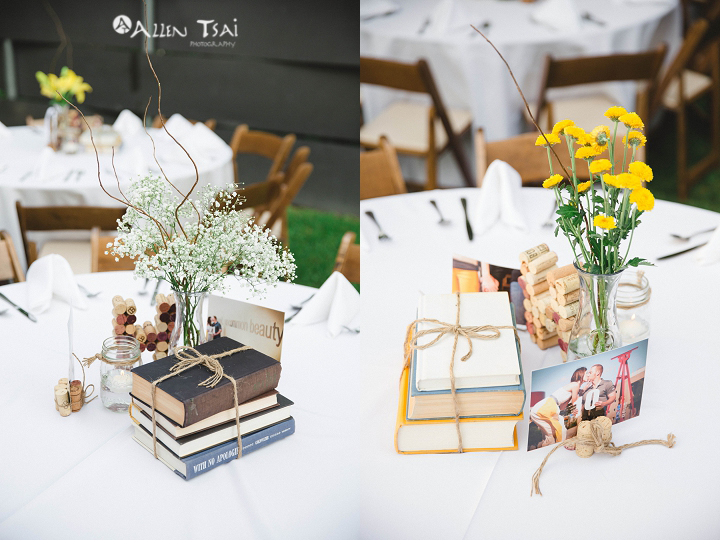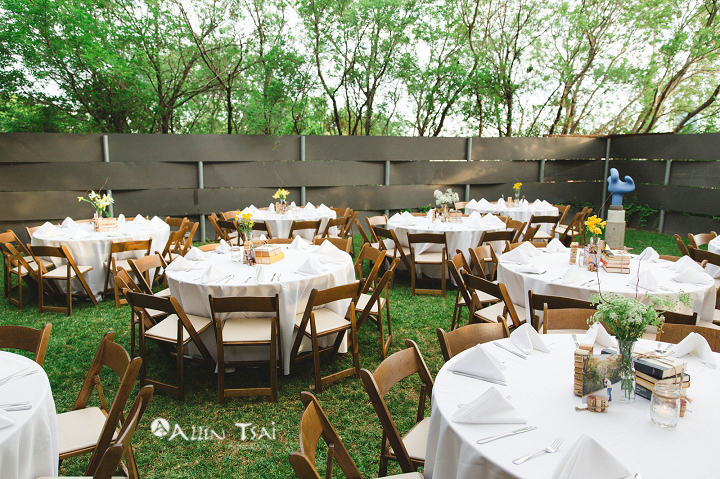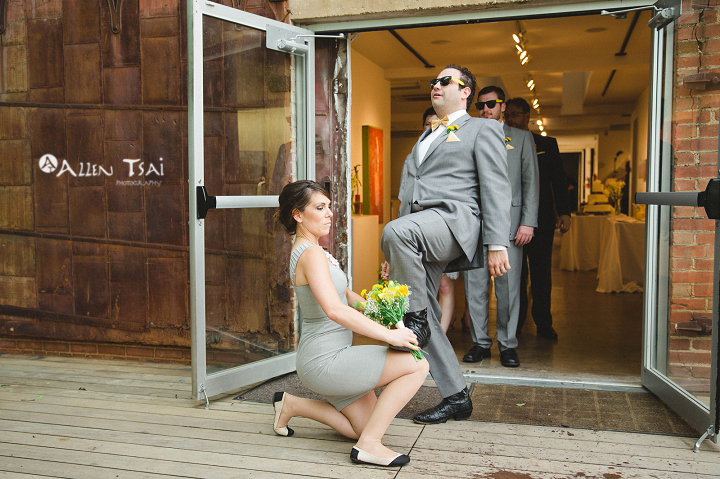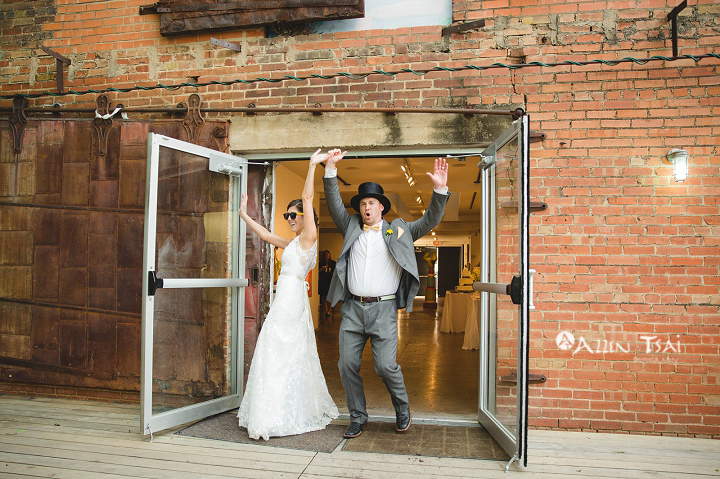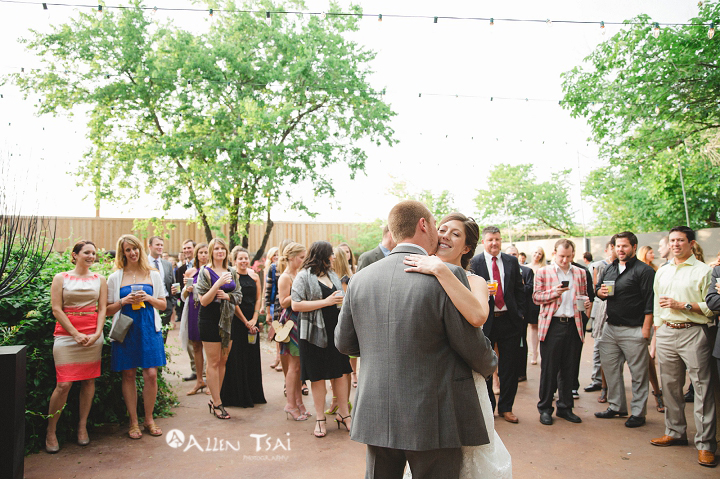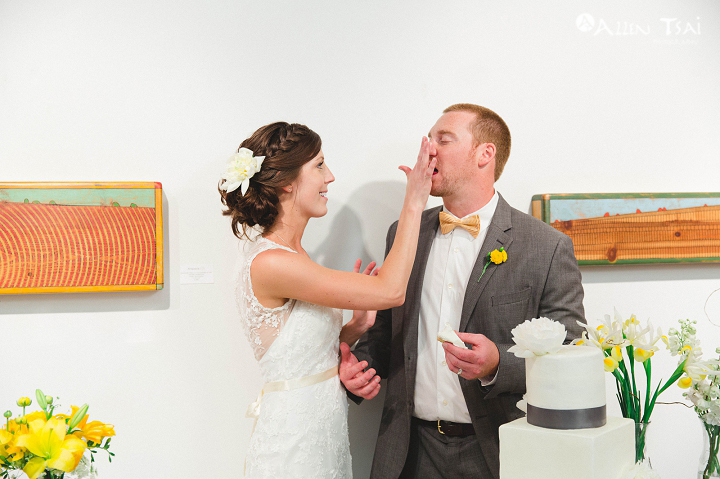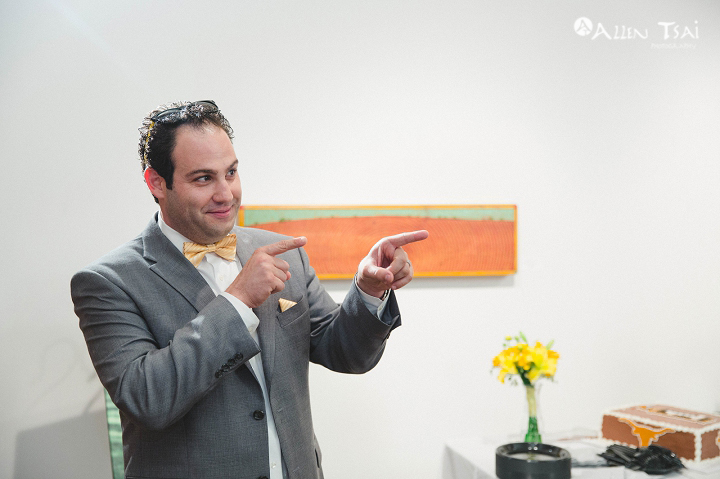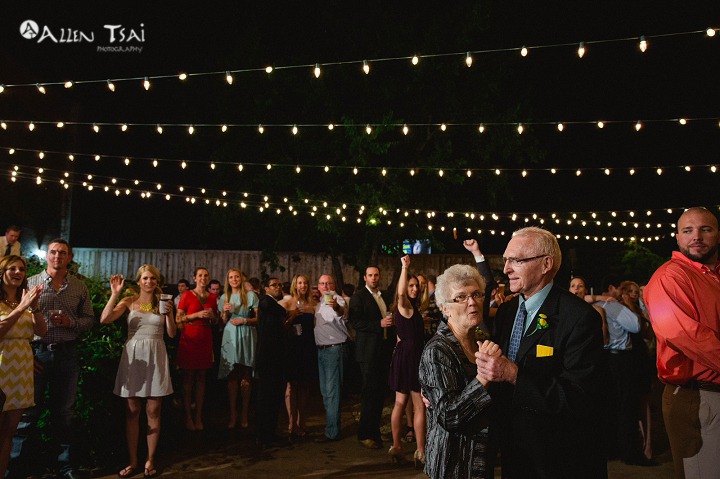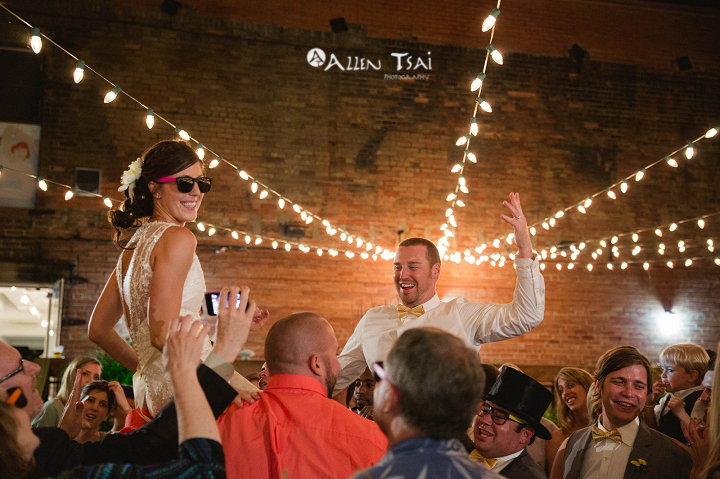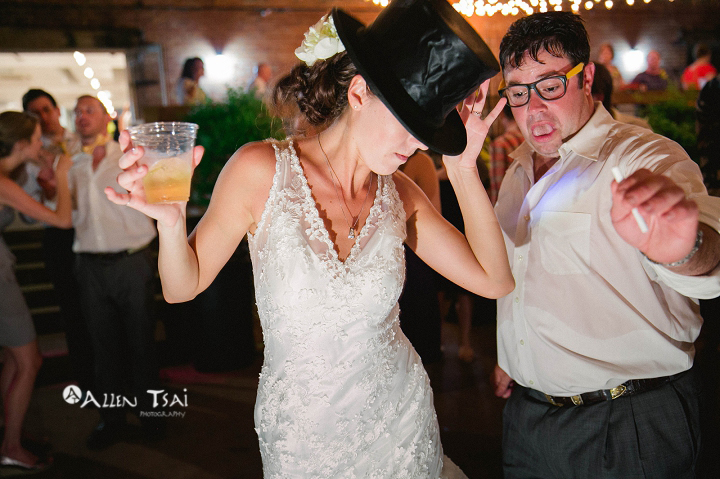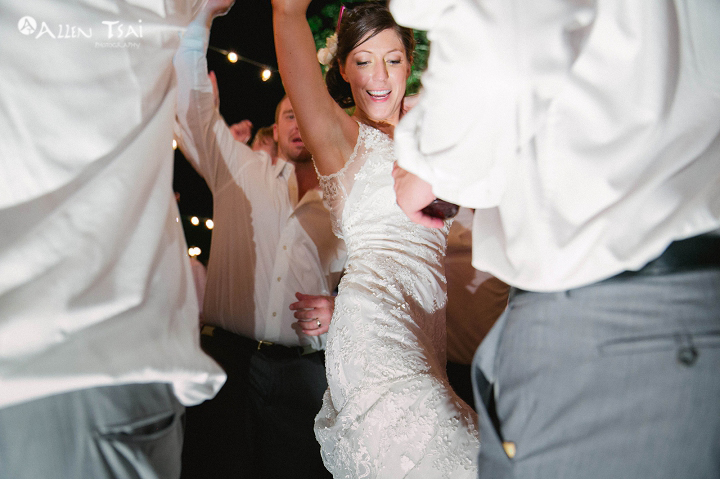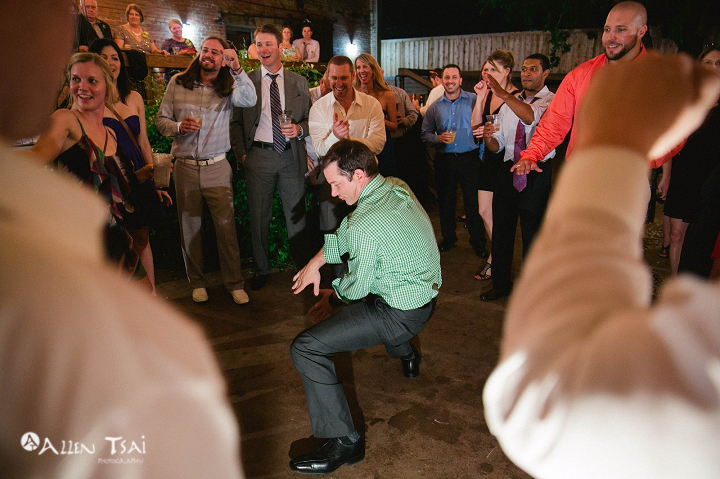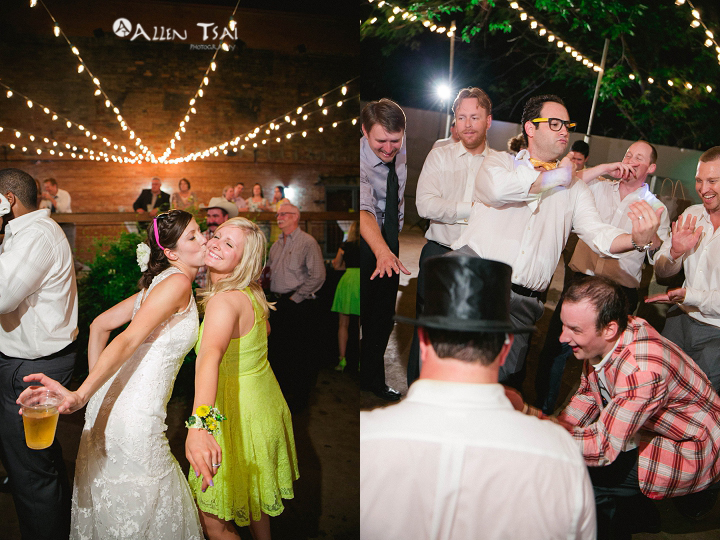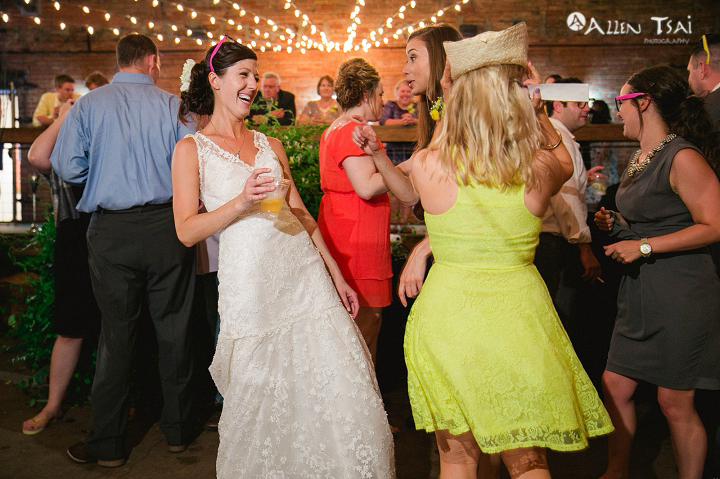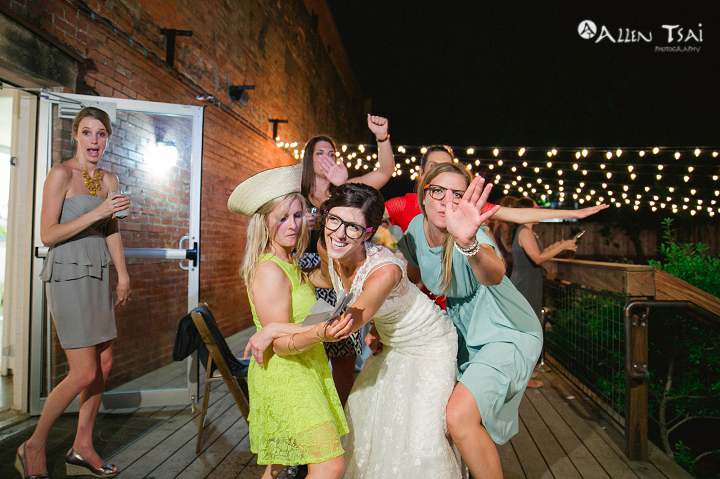 Vendors:  Venue:: Artspace 111  Coordinating::  Heather Hanan  Wedding Dress::  Alfred Angelo  Officiant:: Shaw Clifford  Floral:: Cathy Chatham Wedding Flowers  Hair and Makeup:: Shanna Gobin  Cake:: Juju's Occasion Cakes  DJ:: DJ Connections  Suits::  Banana Republic